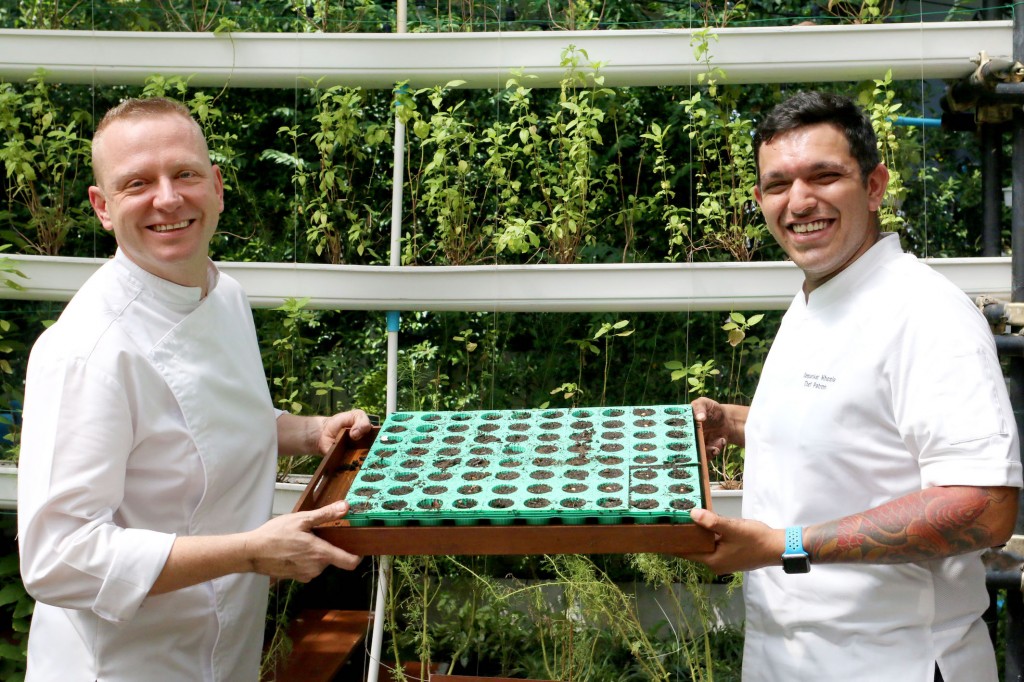 Seed to Feed: Pop-up Gastronomic  Collaborations with Haoma Presented by  The  St. Regis  Bangkok
Chef DK of Haoma joins hands with Executive Chef Christopher Miller to celebrate culinary sustainability at Decanter on 29 – 30 March 
The St. Regis Bangkok presents a gastronomic collaboration between Chef DK (Deepanker Khosla) from Haoma and the hotel's Executive Chef Christopher Miller with two pop-up dinners showcasing the two chefs' passions for wholesome and creative cuisine. The exclusive fine dining events are hosted at Decanter on Friday, 29 March 2019 and Saturday, 30 March 2019.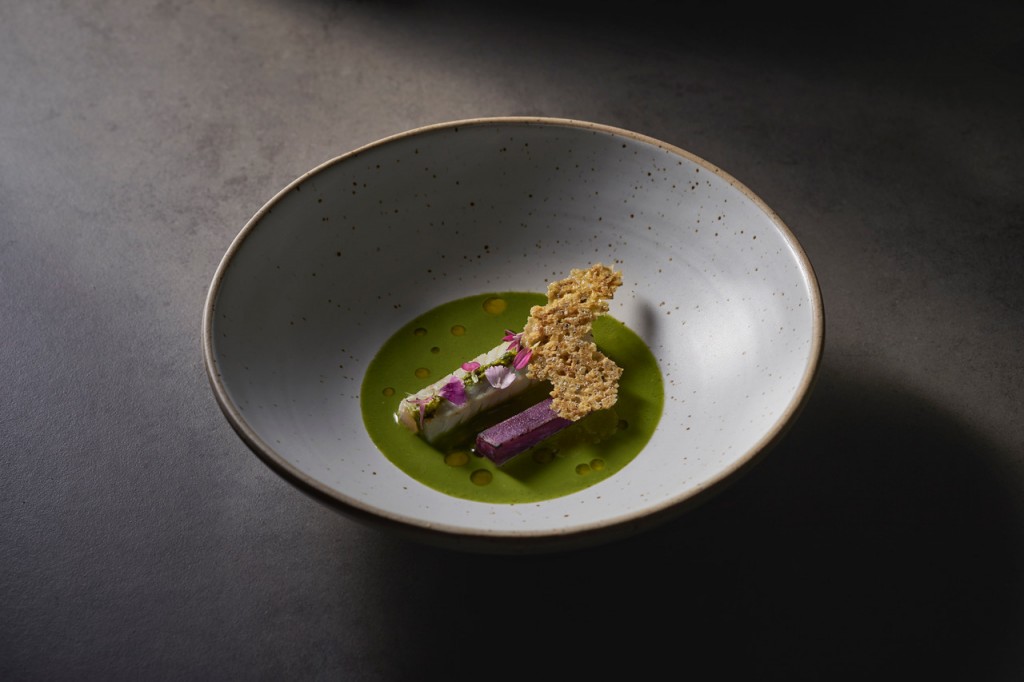 Chef Christopher and Chef DK have previously planted seeds together, and for the seven-course dinners, they will craft the resulting produce, together with other ingredients from organic and sustainable sources – including from Haoma's own urban farm – into stunning dishes that crush old stereotypes of what healthy cuisine means.
Chef DK is renowned for his sustainable approach to fine dining, having developed Bangkok`s first urban farm within a restaurant that grows fruits and vegetables in aquaponics, hydroponics and soil, all under the same roof. All of the core ingredients at Haoma are either grown in-house, or sourced from dedicated local farming communities and sustainable seafood suppliers.
Similarly, the cooking style of The St. Regis Bangkok's Chef Christopher nurtures a deep respect for the thoughtful sourcing of ingredients and a keen awareness of intelligent nutrition. Among other accolades, he has won numerous awards for wellness cuisine in international publications.
Discover the sheer delight of healthy, sustainable dining, on 29 – 30 March 2019 at Decanter on the 12th floor of The St. Regis Bangkok, starting from 6:30pm onwards. As space is limited for these two exclusive evenings, advance reservations are recommended. For further info and reservations, please call +66 2207 7777, e-mail fb.bangkok@stregis.com or visit www.stregisbangkok.com. Connect with St. Regis Bangkok on Facebook  Instagram and Twitter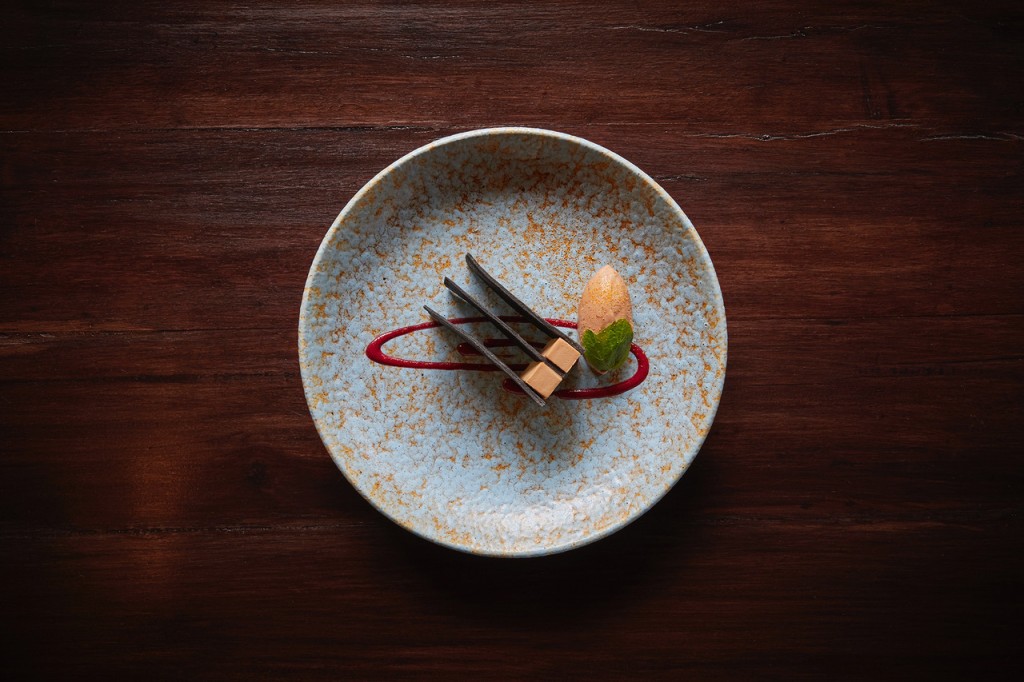 BESPOKE MENU 7 COURSES
From epiphany to paradise
Named after a Zoroastrian plant, Haoma is described as a neighborhood restaurant, a sanctuary worthy of pilgrimage as well as "a complete micro-ecosystem." The harvested rainwater is a great example. It is used to tend to all of the restaurant's needs and is recycled for reuse through a catchment system. Cooking Neo Indian, which is a new form of Indian cuisine, based on largely reinvented pre-colonial cultures and comprising a diverse group of people attempting to  re-create purified pre-colonial indigenous beliefs and ritual practices without the contaminating influences of modern society.
GALAUTI CORNETS
Wild mushrooms, Spices, Citrus gel, Fresh truffles
OYSTER & CORN TARTAR
Local oyster, Cilantro, Corn, Yuzu lemon
GOLGAPPA
Potato, Chick Peas, Mint, Tamarind, Mango
Moet & Chandon Imperial
________________
PRAWNS ON THE ROCKS
Peanut, Miang Kham Gel, Seaweed
FARMERS FUEL
Eggplant relish , Raw Tomato Chutney, Lentil Dumplings, Pickle
Frédéric Lornet, Sauvignon Blanc, Jura 
________________
ME IN A BOWL
Charbroiled Chicken , Makhani curry, Pickles , Naan Bread
Piedrasassi, Syrah, Santa Barbara
________________
NADIA
White chocolate, Champagne Sorbet, Berries, Rose
Domaine Des Bernares , Muscat Beaumes De Venese , Rhone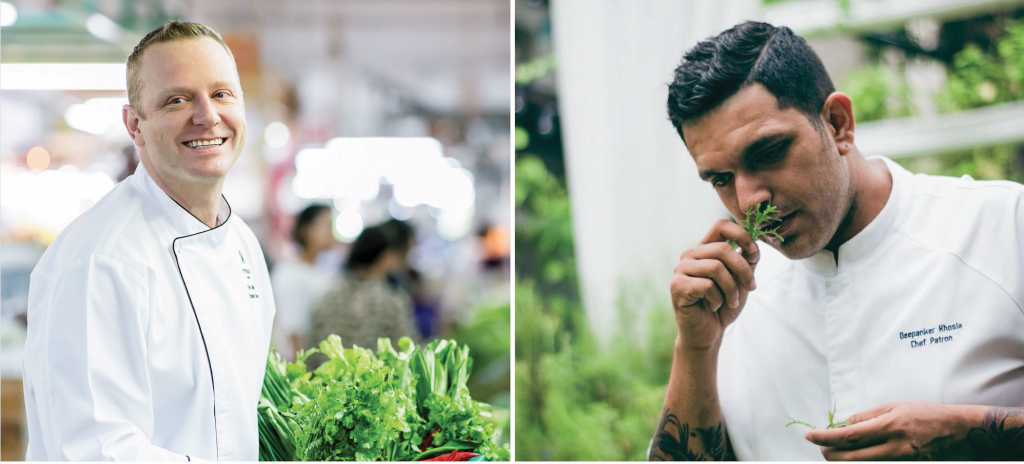 Related posts: