Chef Chiho Kanzaki from France's 1-Michelin starred Virtus, presented  a "White Fish Tartar (Sea Bream), Daikon, Avocado"  during  World Gourmet Festival masterclass at  Anantara Siam Bangkok.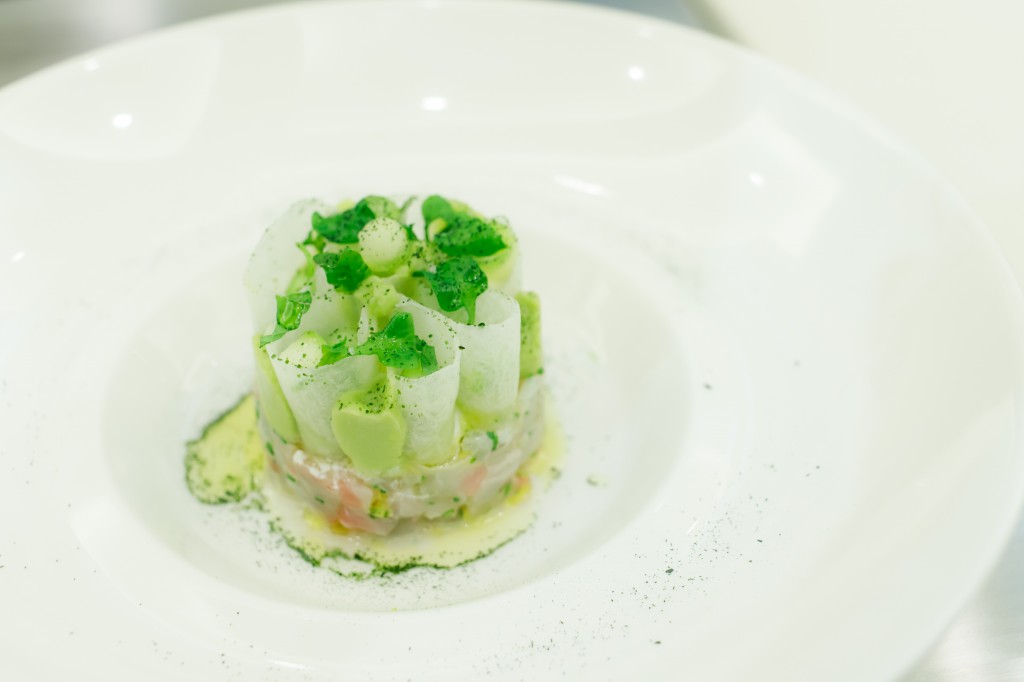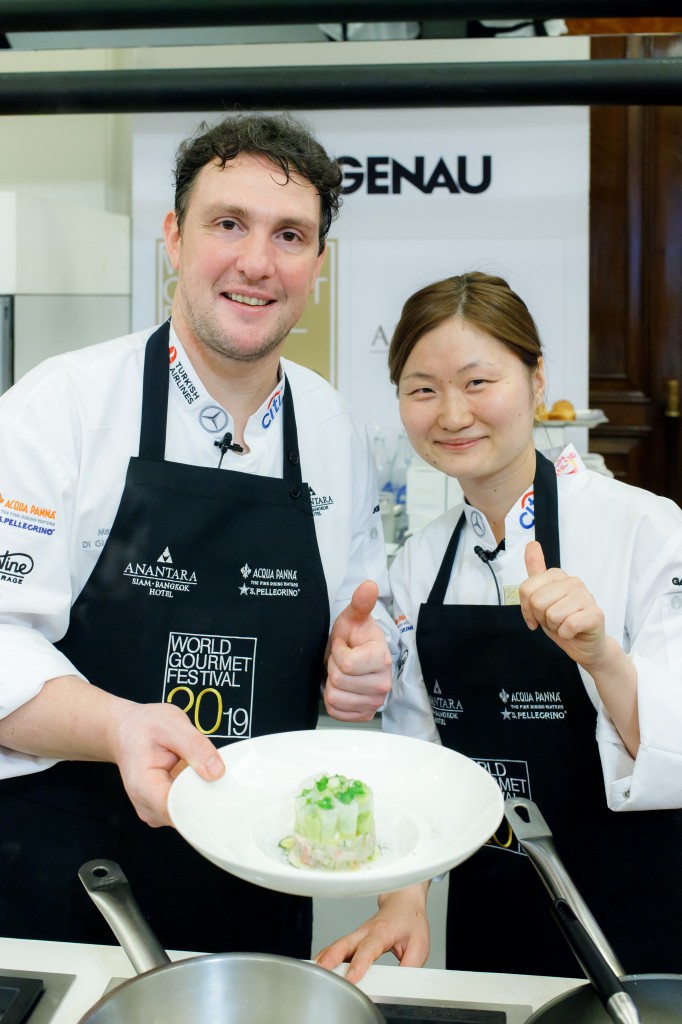 Chef Chiho Kanzaki & Chef Marcelo di Giacomo
1-Michelin starred Virtus, France
Chiho and Marcelo have both watched French cuisine from their native Japan and Argentina and fought to learn with great chefs. Both have laid their foundations for their cooking together at renowned restaurants, particularly at the three Michelin-starred Mirazur in France. They opened Virtus together in the spring of 2016 and received their first Michelin star in 2019. During their free time, Chiho and Marcelo visit new territories to discover products and tastes to sublimate. A constant dialogue between the two companions create a cuisine that is graceful, frank, tonic, yet audacious. Passionate about aromatics, the chefs distil them in all their dishes until desserts.
Related posts: