2-Michelin Starred Chef Wolfgang Becker from Germany presents one of his favourite recipes of "Marinated Salmon, Crispy Pork Breast | Caviar | Maple | Asparagus" at a Master Class  during  World Gourmet Festival 2019, Anantara Siam Bangkok.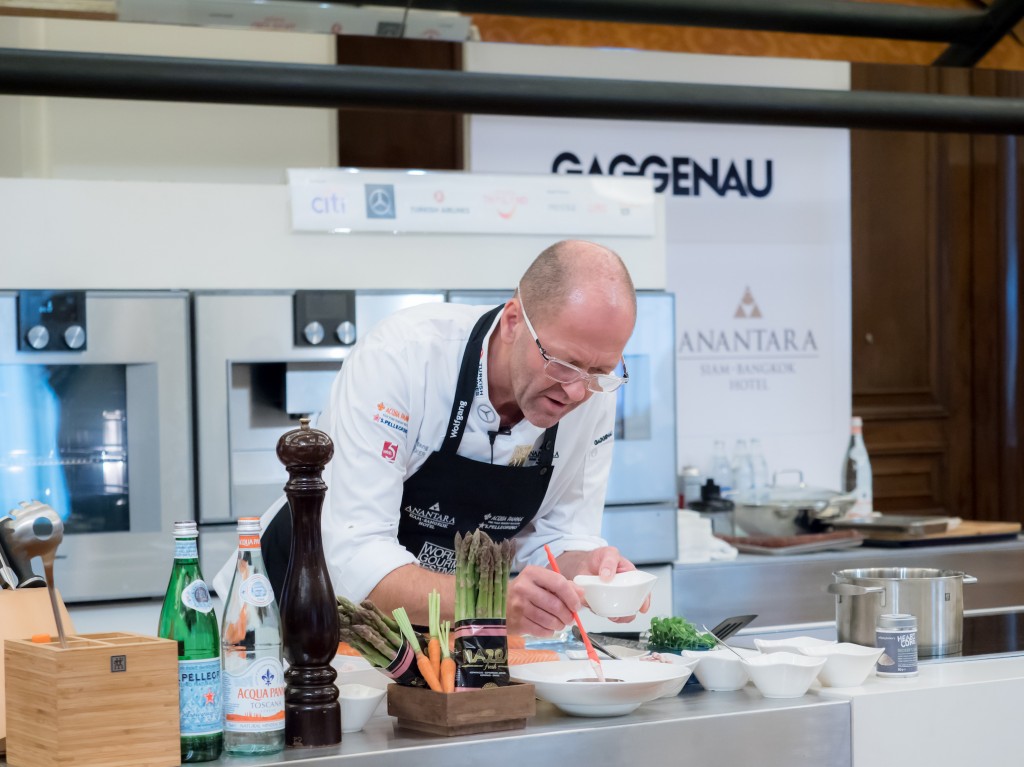 Chef Wolfgang Becker
2 Michelin-starred Becker's Restaurant in Trier, Germany
Wolfgang has been working in his family's vineyard ever since he was a child. Following an apprenticeship as a vintner and as a chef, the German-native then worked as a chef at various Michelin-starred hotel restaurants across Germany such as Restaurant Scheid, Altes Badhaus, Restaurant Imperial, and Restaurant Schwarzwaldstube. In 1995, he returned to work at his family's hotel, Becker's Hotel & Restaurant, before officially inheriting the property from his parents in 1997. Wolfgang introduced a great transformation and changed his hotel into a design one, with Bauhaus influences and straight lines. The gourmet restaurant inside his hotel, Becker's, has maintained their two Michelin stars since 2009, where Wolfgang is also the chef. Alongside his dishes that are always clear, authentic and honest, is an impressive wine list that showcases the finest German wines from the Becker's vineyards that Wolfgang oversees all production.
Related posts: