งานเฉลิมฉลองศาสตร์การปรุงอาหารฝรั่งเศส โดยร้านอาหารทั่วโลก วันพฤหัสบดีที่ 19 มีนาคม พ.ศ.2558 
จัดขึ้นเป็นครั้งแรกอย่างย่ิงใหญ่พร้อม ๆ กันทั่วโลก  งาน Goût de France หรือ Good France โดยความริเริ่มของเชฟชาวฝรั่งเศส อแลง ดูกาส (Alain Ducasse) และกระทรวงการต่างประเทศและการพัฒนาระหว่างประเทศของฝรั่งเศส จะมีขึ้นเป็นครั้งแรกในวันพฤหัสบดีที่ 19 มีนาคม พ.ศ.2558  โดยร้านอาหารต่างๆ กว่า 1,500 แห่งทั่วโลกจะร่วมกันเฉลิมฉลองศาสตร์และศิลป์ในการปรุงอาหารฝรั่งเศส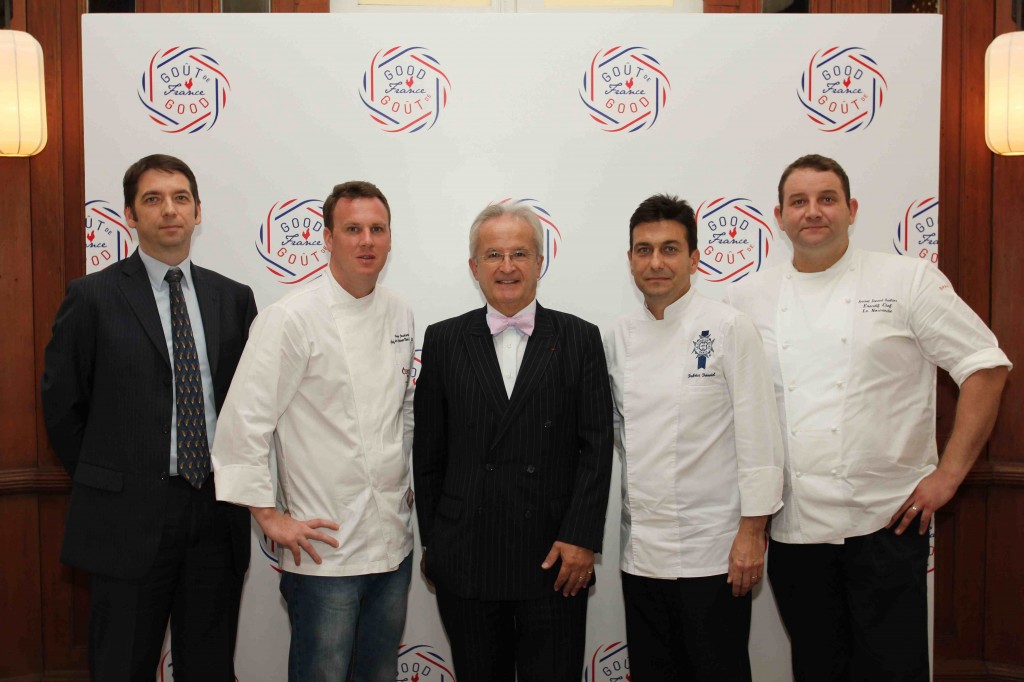 ในประเทศไทย ร้านอาหารที่ได้รับเลือกให้เข้าร่วมเป็นส่วนหนึ่งของงานดังกล่าวมี 2 แห่งได้แก่ Le Normandie โรงแรมแมนดาริน โอเรียนเต็ล กรุงเทพฯ และเรด สกาย (Red Sky) โรงแรมเซ็นทาราแกรนด์ เซ็นทรัลเวิลด์
แรงบันดาลใจของงานนี้  ได้รับมาจากงาน "Dîners d'Epicure" (Epicurean Dinners) จัดขึ้นเมื่อปี ค.ศ. 1912 โดยโอกุสต์ เอสกอฟฟิเยร์ (Auguste Escoffier) เชฟและปรมาจารย์ด้านอาหารที่ย่ิงใหญ่ที่สุดคนหนึ่งของฝรั่งเศส  บรรดาเชฟในเมืองต่างๆ หลายแห่งทั่วโลกเข้าร่วมปรุงอาหารเมนูเดียวกัน ในวันเดียวกัน  เปิดโอกาสให้คนได้มาลิ้มลองอาหารมากที่สุดเท่าที่จะมากได้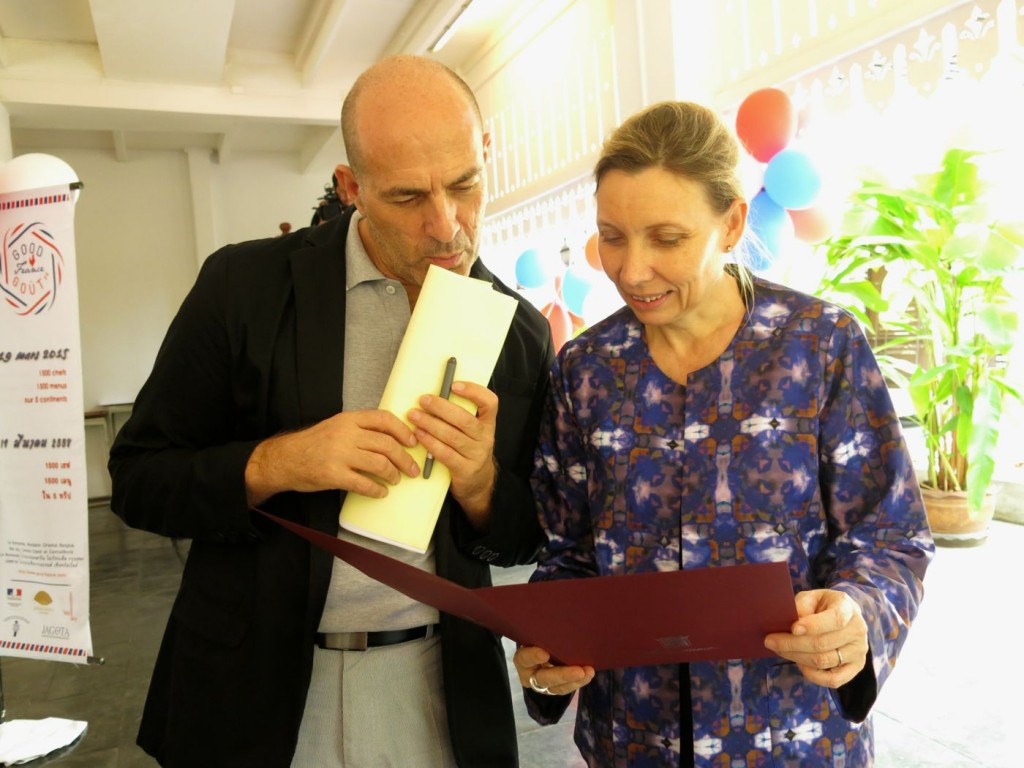 ความคิดที่ยอดเยี่ยมนี้กำลังจะเกิดขึ้นอีกครั้ง   เชฟแต่ละคนจากร้านอาหารทั่วโลก จะนำเสนอเมนู "สไตล์ฝรั่งเศส" ของร้าน ซึ่งประกอบด้วยอเปริติฟตามแบบฉบับฝรั่งเศส (apéritif)  อาหารเรียกน้ำย่อยเย็น (cold starter) อาหารเรียกน้ำย่อยร้อน (hot starter) อาหารจานหลักประเภทปลาหรือหอย อาหารจานหลักประเภทเนื้อหรือสัตว์ปีก เนยแข็ง ของหวานประเภทช็อกโกแลต รวมทั้ง ไวน์และเหล้าย่อยอาหารของฝรั่งเศส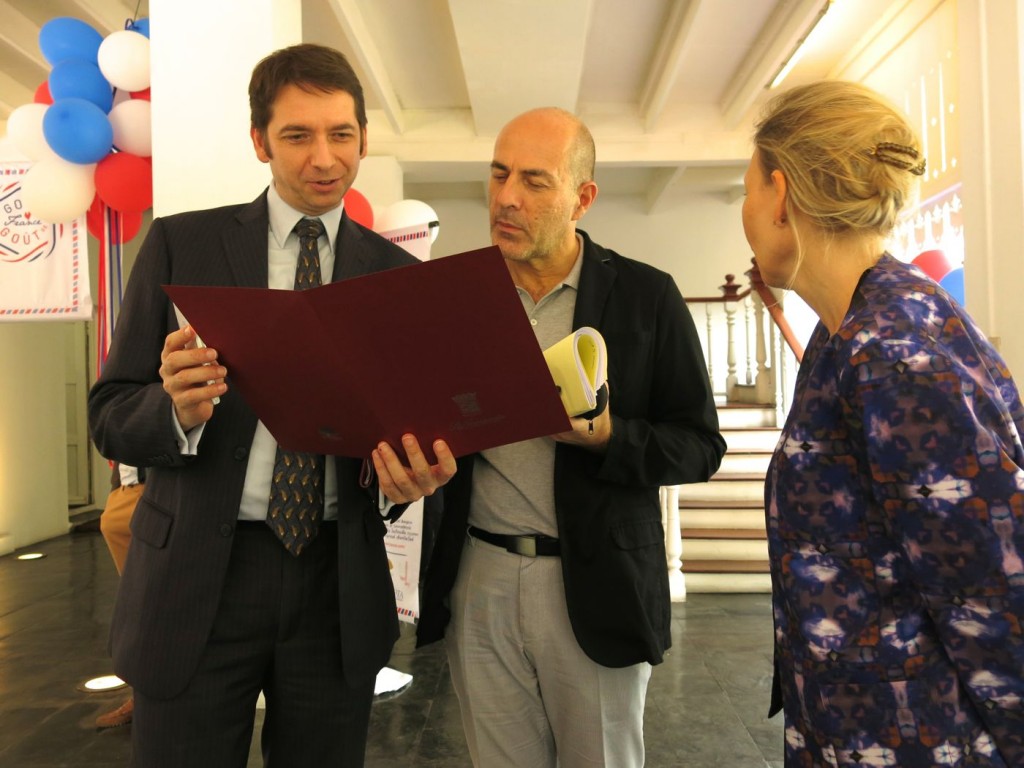 เชฟจะมีอิสระในการปรุงอาหารให้มีกลิ่นอายวัฒนธรรมและประเพณีของประเทศนั้นๆ  เพื่อให้ทุกคนได้มีโอกาสลิ้มลอง  จากในร้านบิสโทรจนถึงภัตตาคารชั้นเลิศ  หากมีข้อกำหนดว่าอาหารจะต้องปรุงโดยใช้วัตถุดิบสดใหม่ ตามฤดูกาลและหาได้ในท้องถิ่นนั้นๆ มีไขมัน น้ำตาล เกลือและโปรตีนในระดับต่ำเพื่อสุขภาพ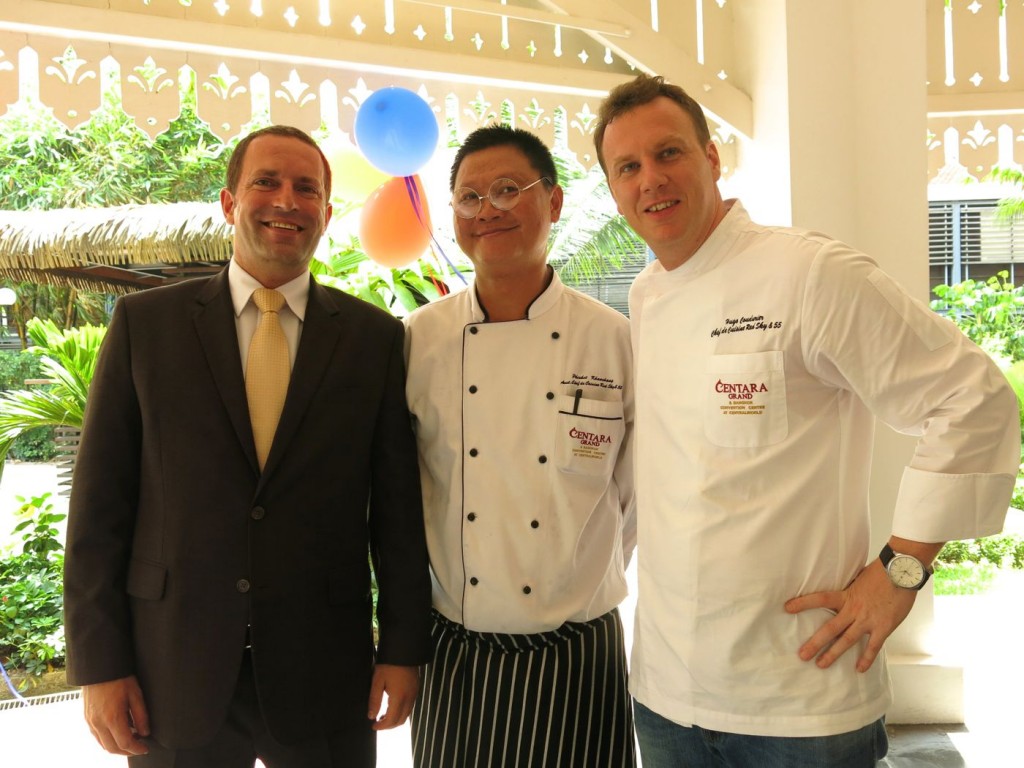 ราคาอาหารจะขึ้นอยู่กับดุลยพินิจของแต่ละร้าน ที่สำคัญรายได้จากการจัดงานร้อยละ 5 จะถูกนำไปบริจาคให้แก่องค์กรอิสระท้องถิ่นที่ทำงานด้านการส่งเสริมสุขภาพและสิ่งแวดล้อม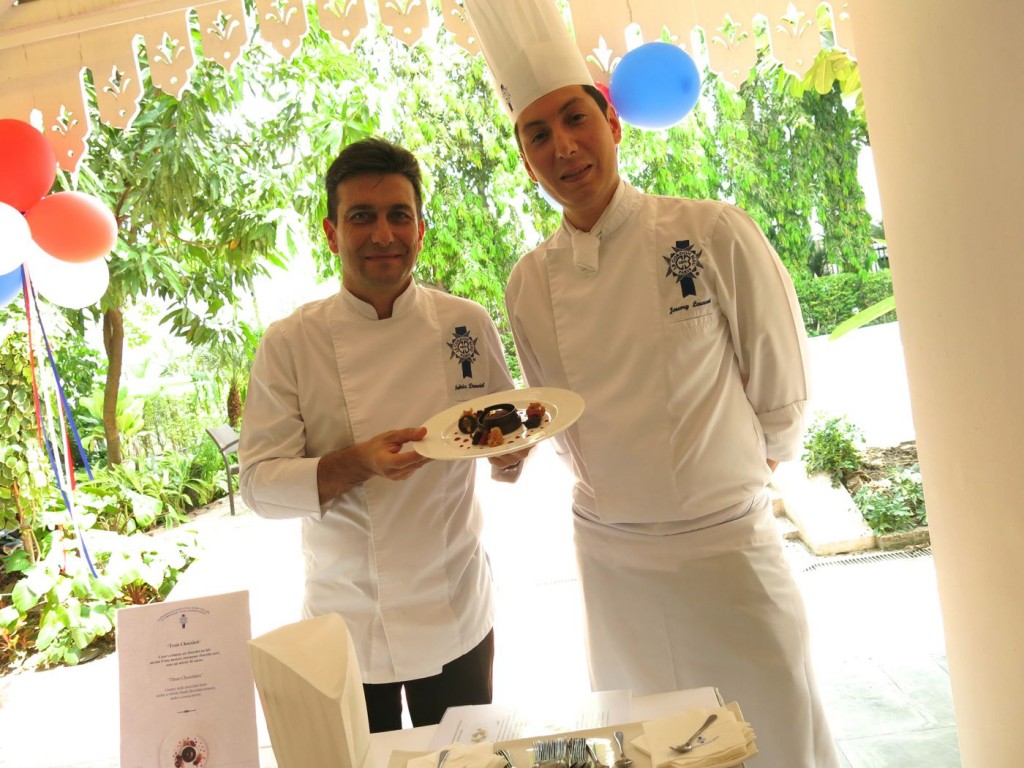 ในกรุงเทพฯ นอกจาก  Le Normandie โรงแรมแมนดาริน โอเรียนเต็ล กรุงเทพฯ โดยเชฟ อาร์โน  ดูนอง  โซติเยร์  (Arnaud Dunand Sauthier) และเรดสกาย โรงแรมเซ็นทาราแกรนด์ เซ็นทรัลเวิลด์ โดยเชฟ อูโก กูดูริเยร์ (Hugo Coudurier) ที่เข้าร่วมงานระดับโลกนี้แล้ว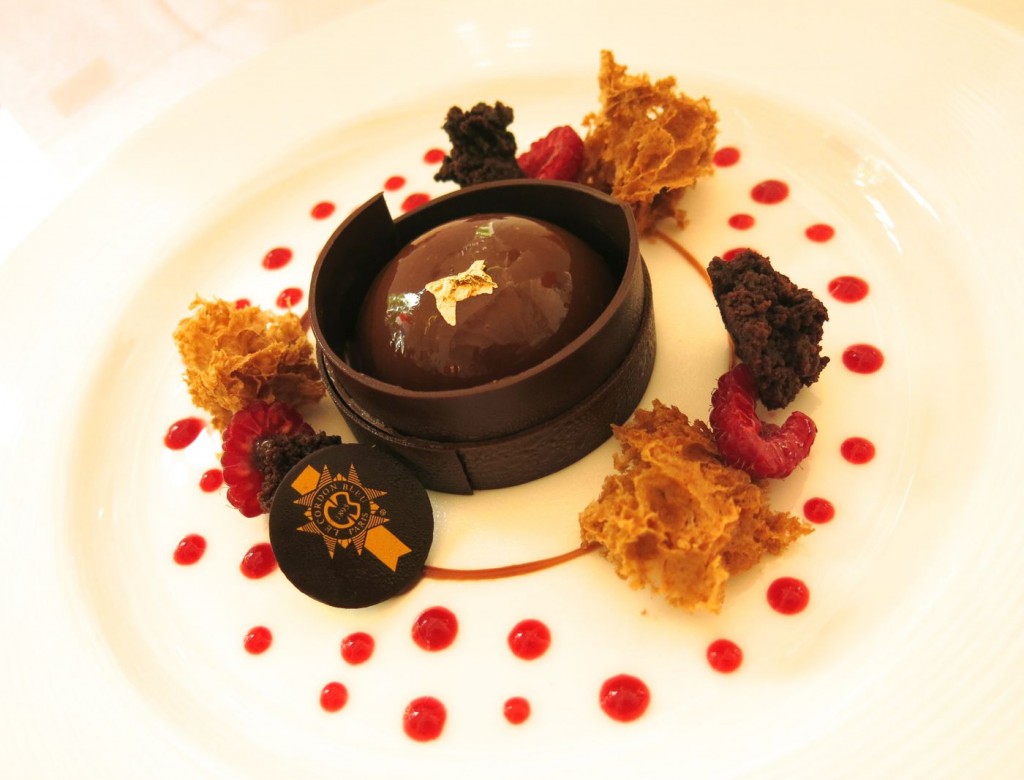 เอกอัครราชทูตฝรั่งเศสประจำประเทศไทยจะจัดงานเลี้ยงอาหารค่ำแบบฝรั่งเศส  เพื่อร่วมเฉลิมฉลองโอกาสพิเศษนี้  ณ ทำเนียบเอกอัครราชทูตฯ พร้อม ๆ กับร้านอาหารทั่วโลก   โดยมีโรงเรียนสอนทำอาหาร Cordon Bleu Dusit Culinary School เป็นผู้จัดเตรียมอาหาร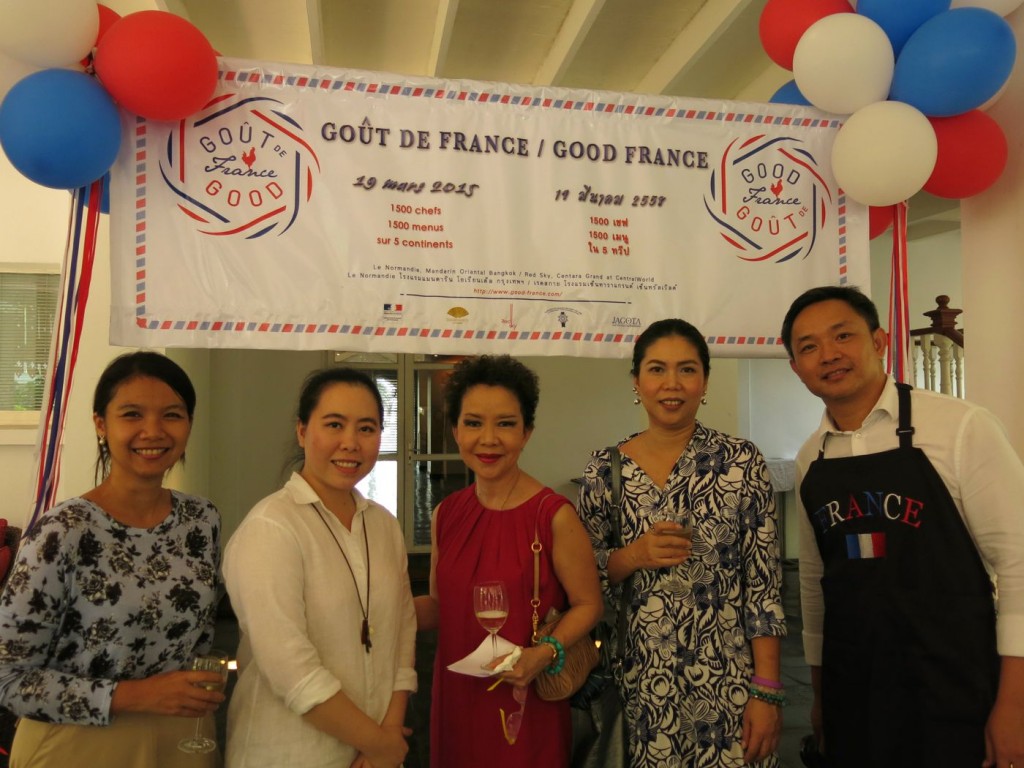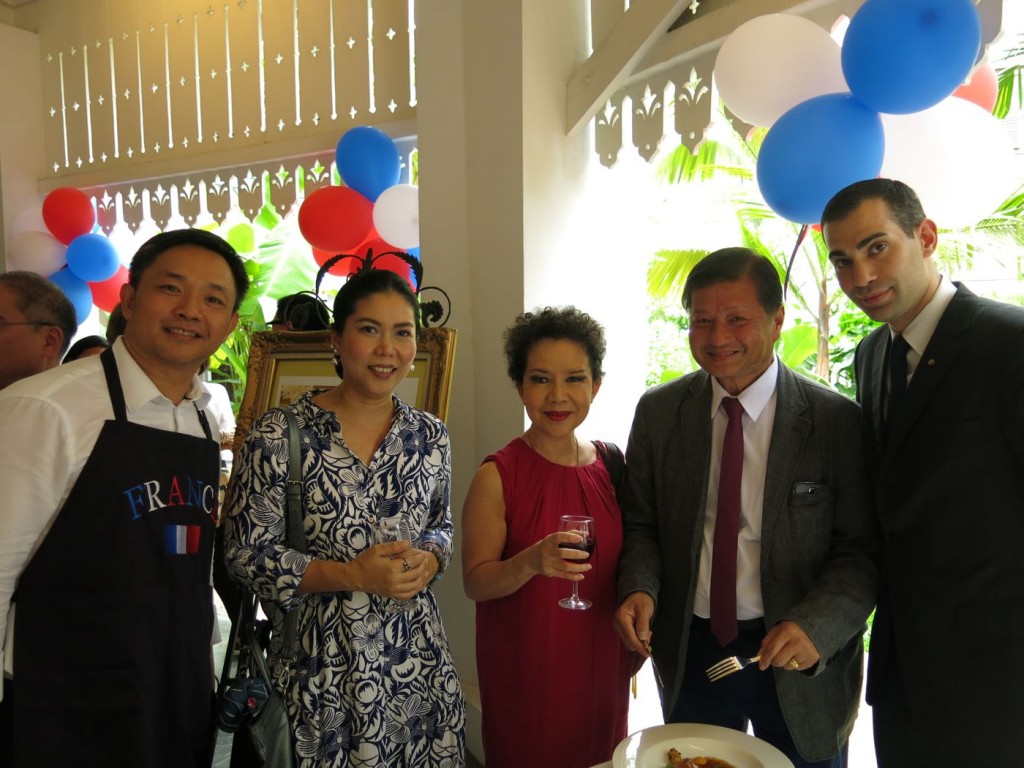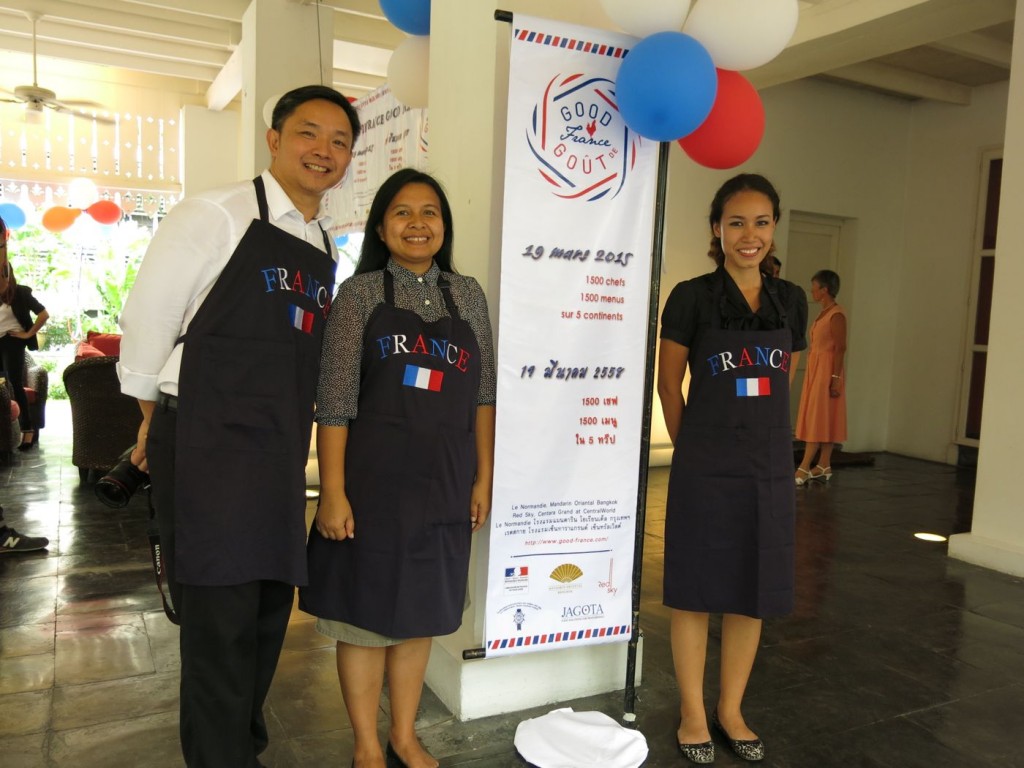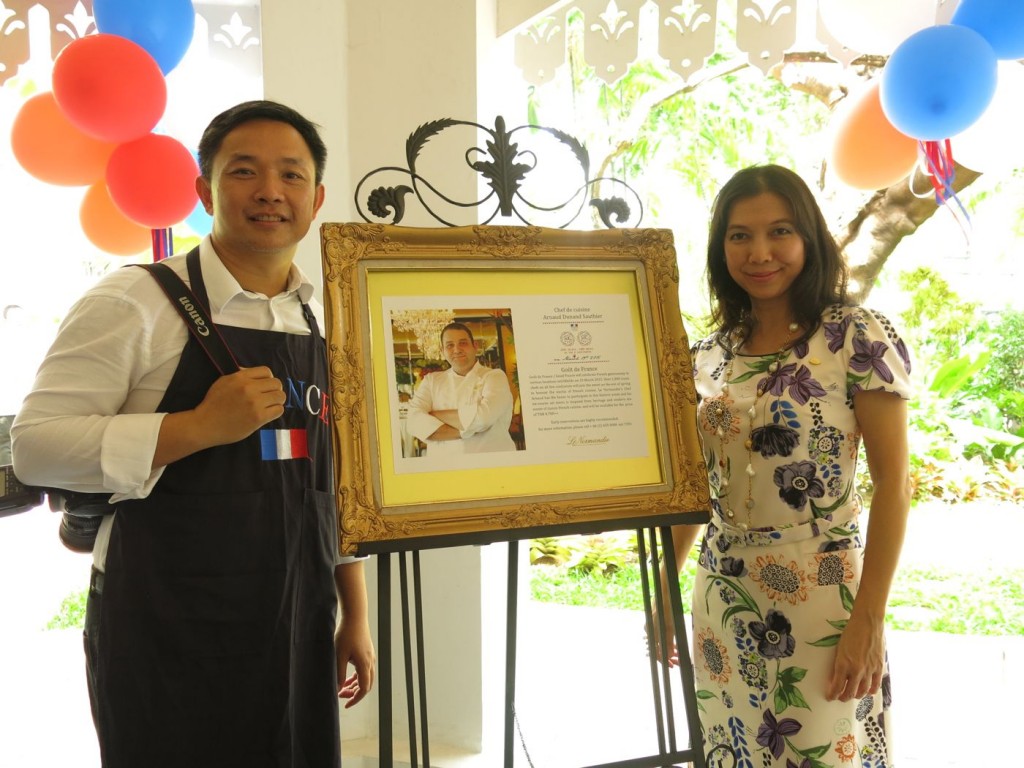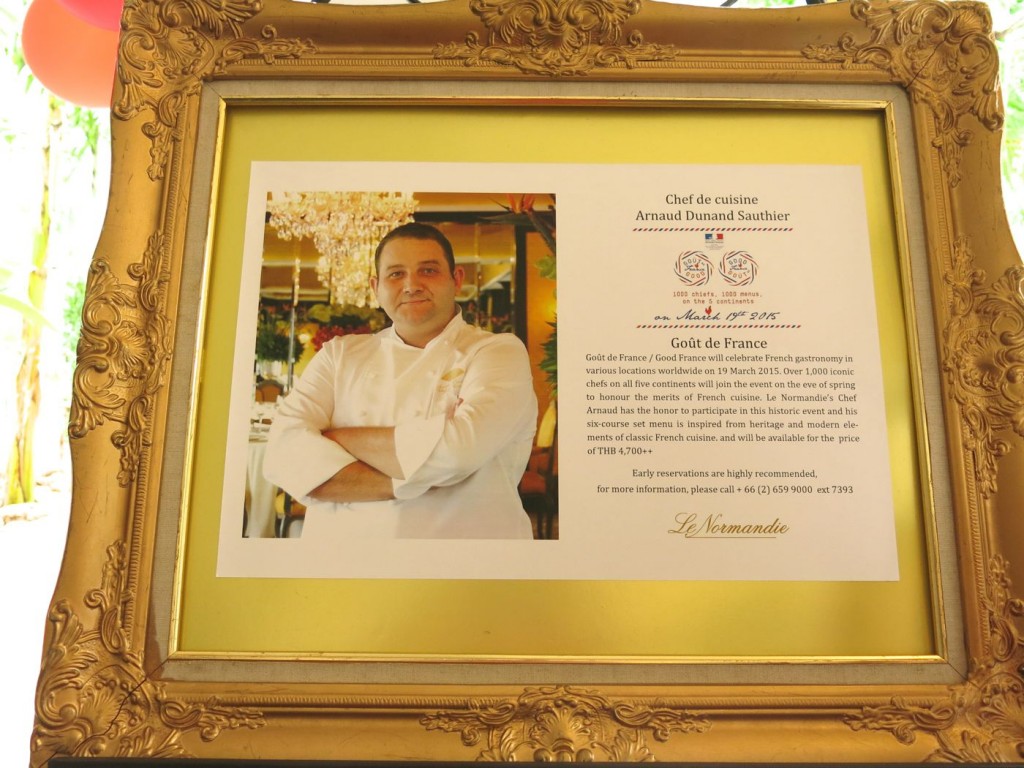 Menu / Le Normandie
Mandarin Oriental, Bangkok
Thursday 19 March 2015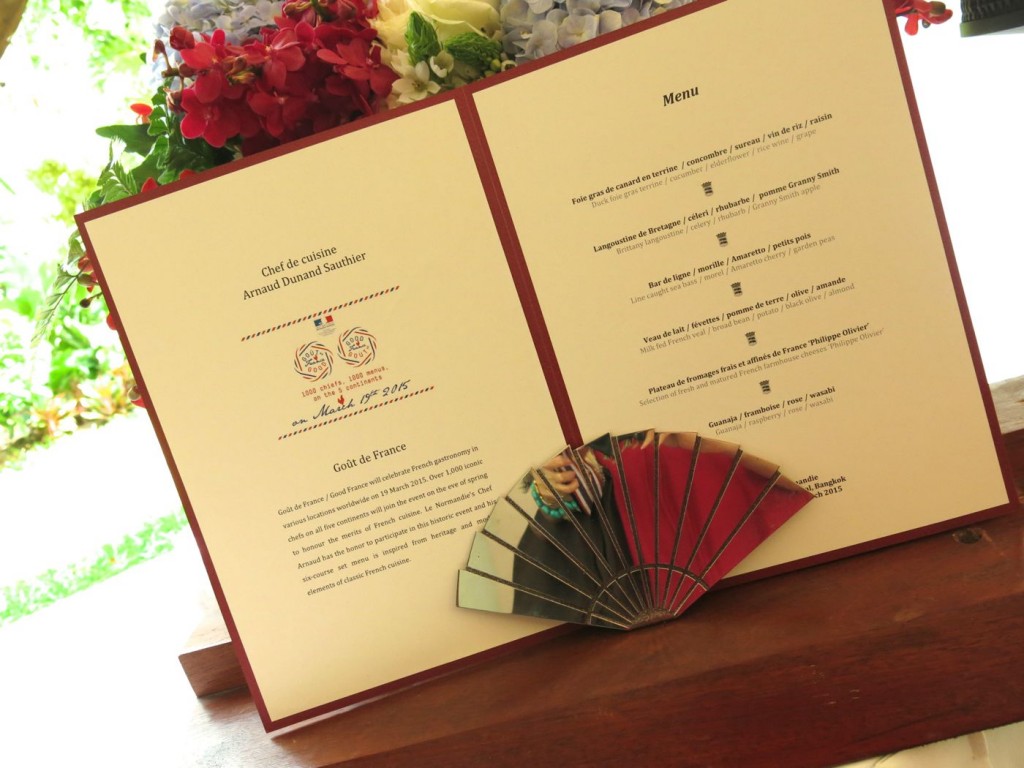 Foie gras de canard en terrine / concombre / sureau / vin de riz / raisin
Duck foie gras terrine / cucumber / elderflower / rice wine / grape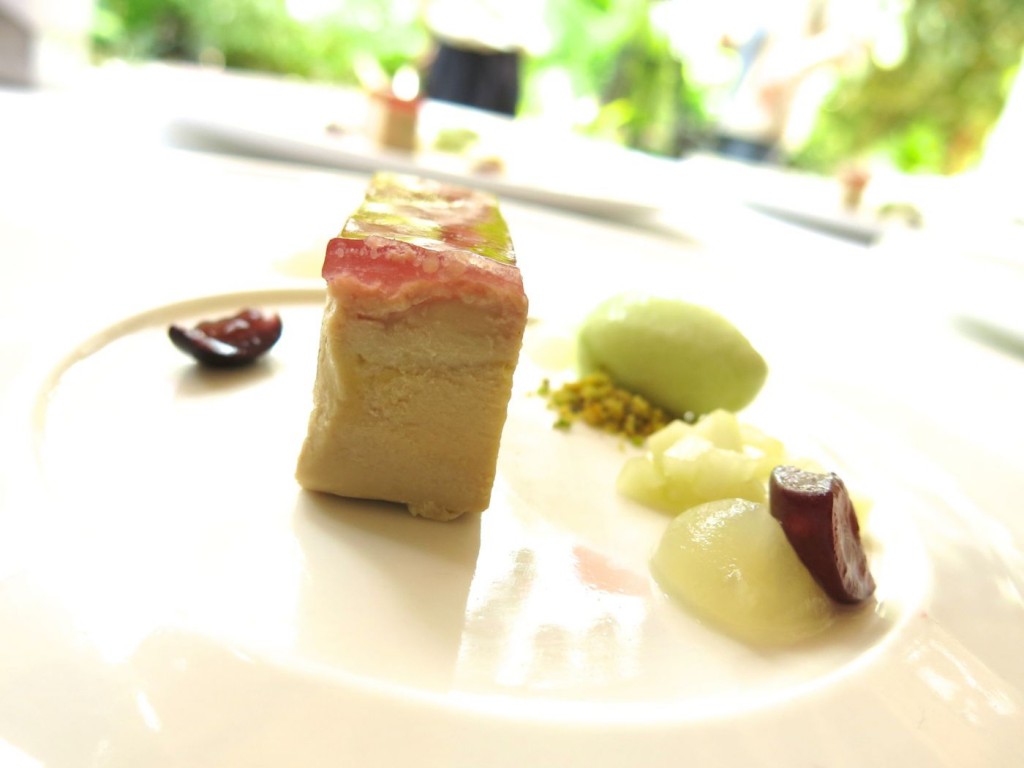 Langoustine de Bretagne / céleri / rhubarbe / pomme Granny Smith
Brittany langoustine / celery / rhubarb / Granny Smith apple
Bar de ligne / morille / Amaretto / petits pois
Line caught sea bass / morel / Amaretto / garden peas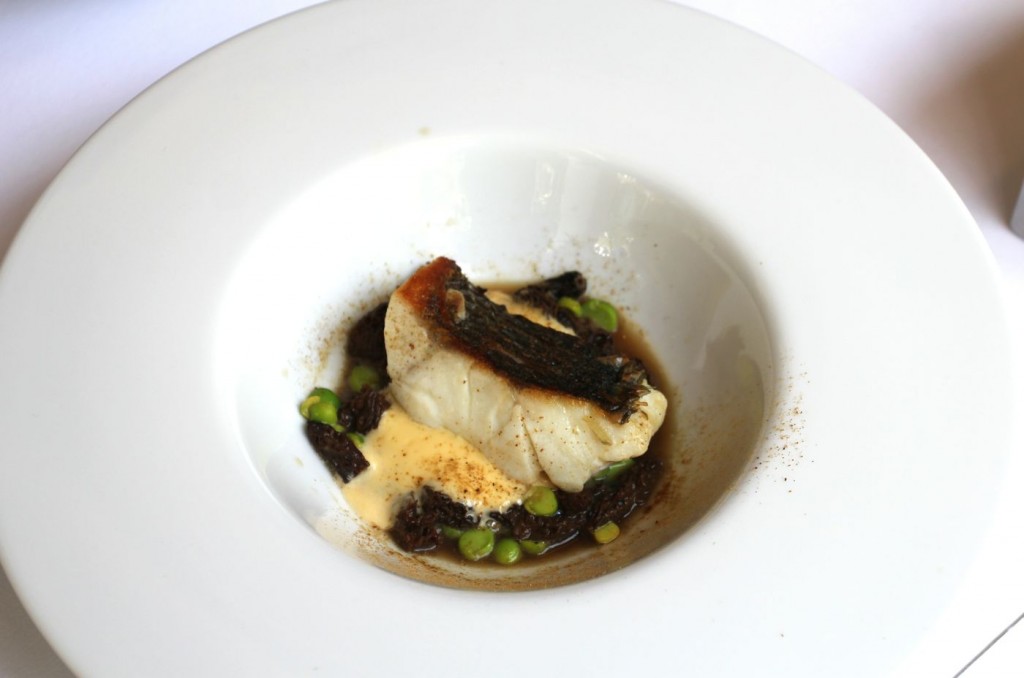 Veau de lait / févettes / pomme de terre / olive / amande
Milk fed French veal / broad bean / potato / black olive / almond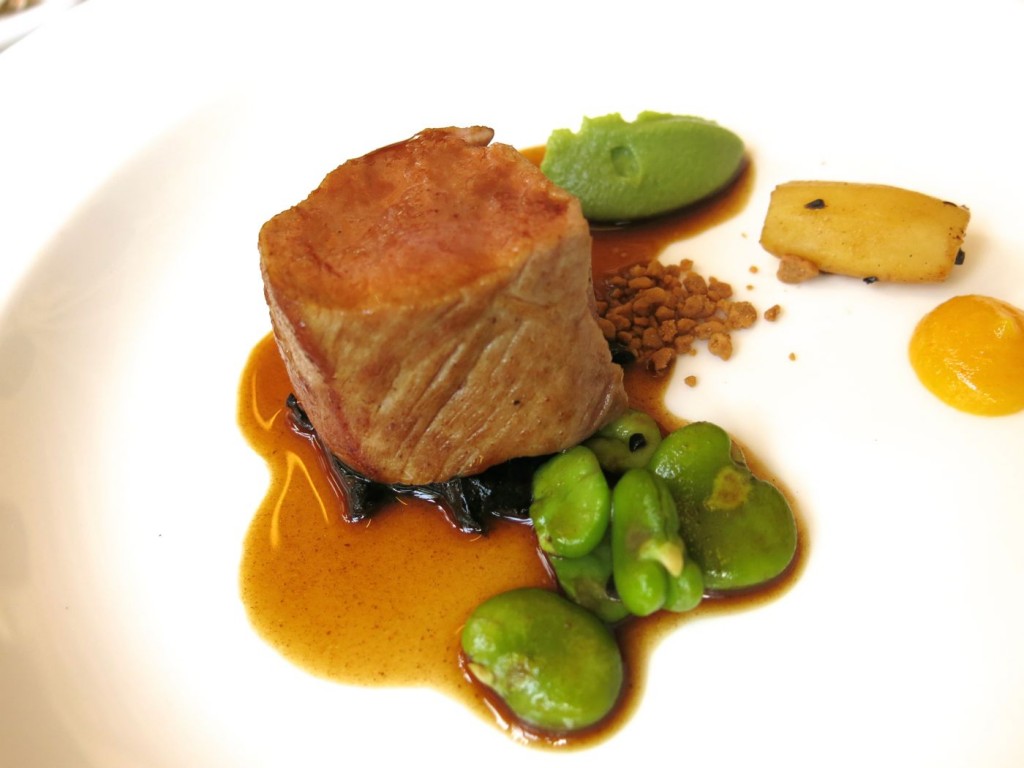 Plateau de fromages frais et affinés de France 'Philippe Olivier'
Selection of fresh and matured French farmhouse cheeses 'Philippe Olivier'
Guanaja / framboise / rose / wasabi
Guanaja / raspberry / rose / wasabi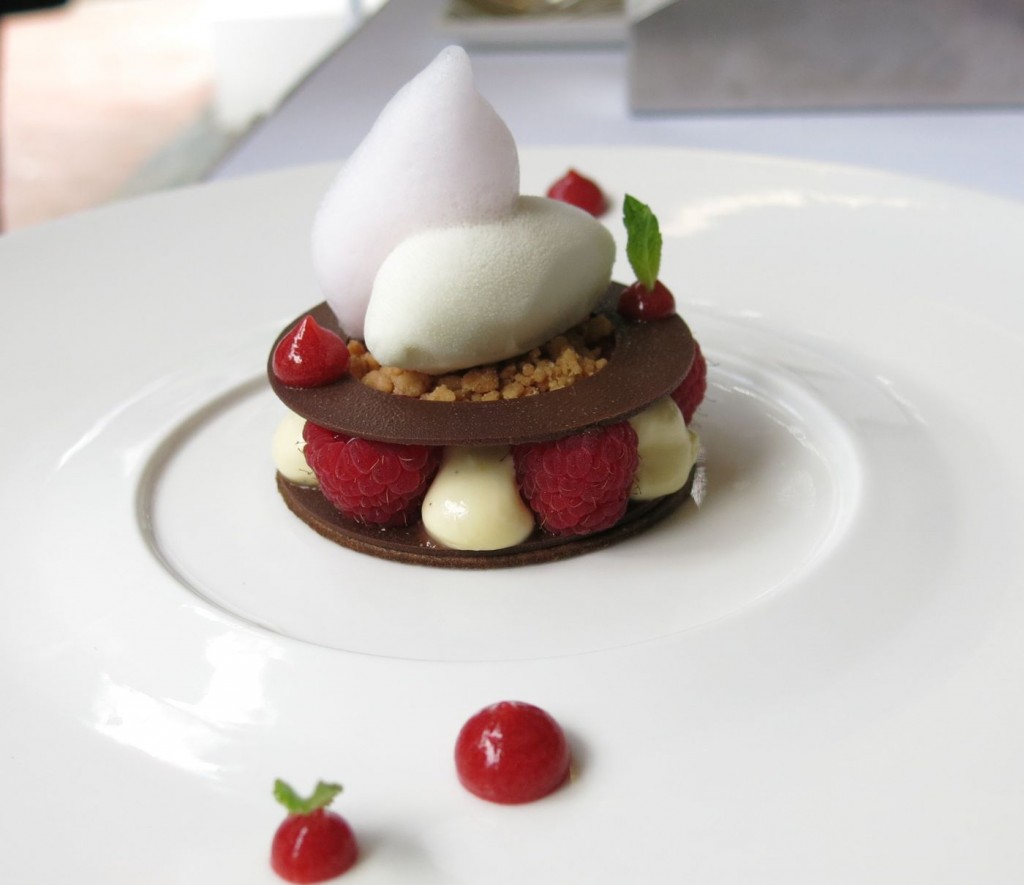 For more information and reservations please call 02 659 9000
Menu / Red Sky Restaurant                                                                                       Centara Grand at CentralWorld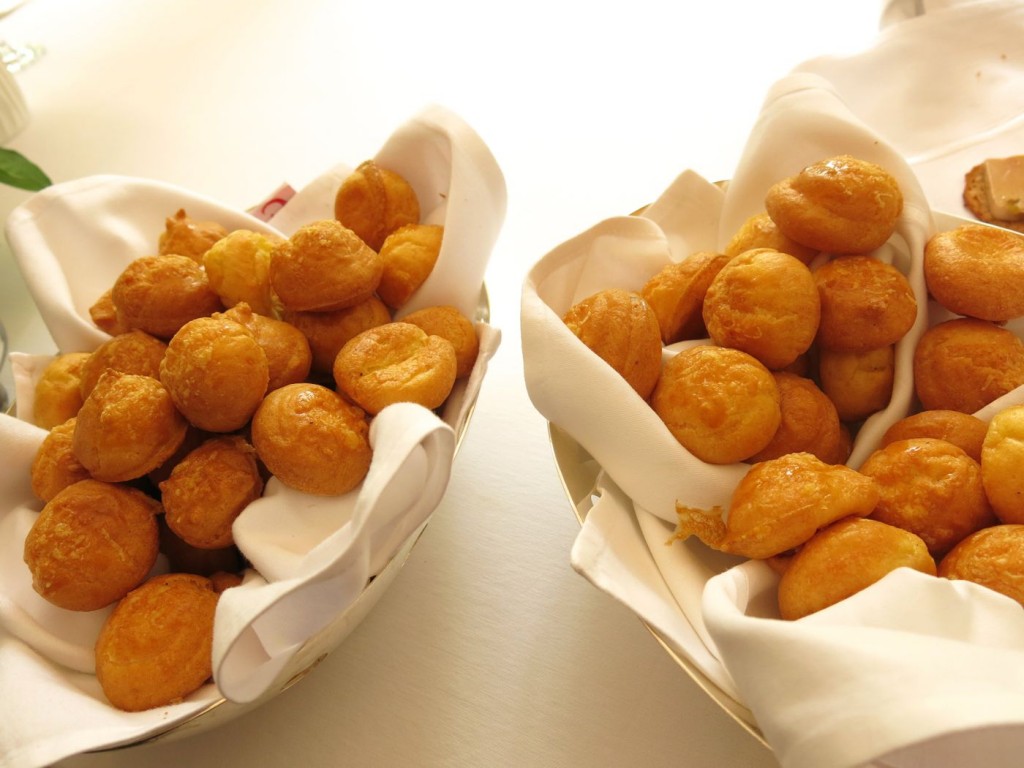 Aperitif                                                                                                                                      Gougeres au Beaufort d'Alpage et cumin                                                           Cheese "gougeres"
Terrine de foie gras aux fruits du mendicant (foie gras and dried fruit terrine), with a glass of champagne
Spring pea salad served with shiso mushrooms, poached quail eggs and chive oil, paired with a glass of Pouilly Fumé Les Affaubertis, Eric Louis 2011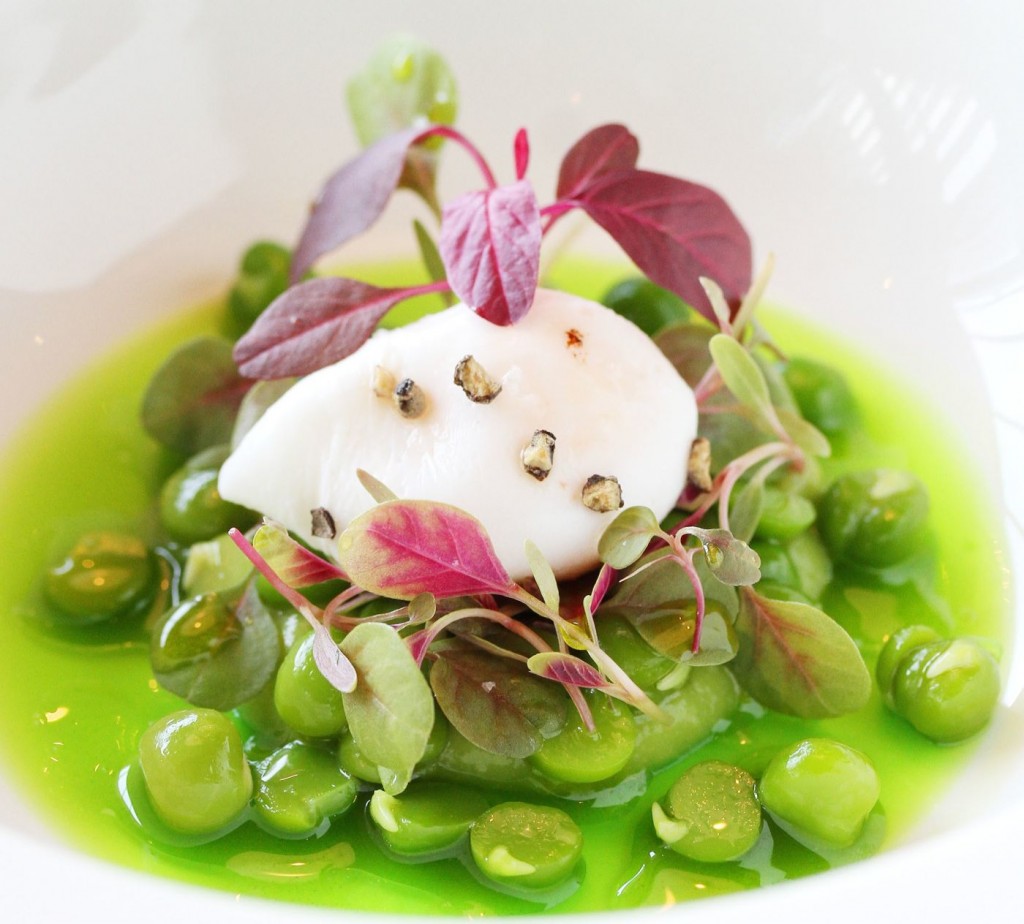 Roasted French asparagus with lightly-smoked Oscietra caviar cream emulsion.
Brittany blue lobster poached in a caramelized onion consommé, matched with a glass of Chablis Premier Cru Vaillon, Domaine Faiveley 2012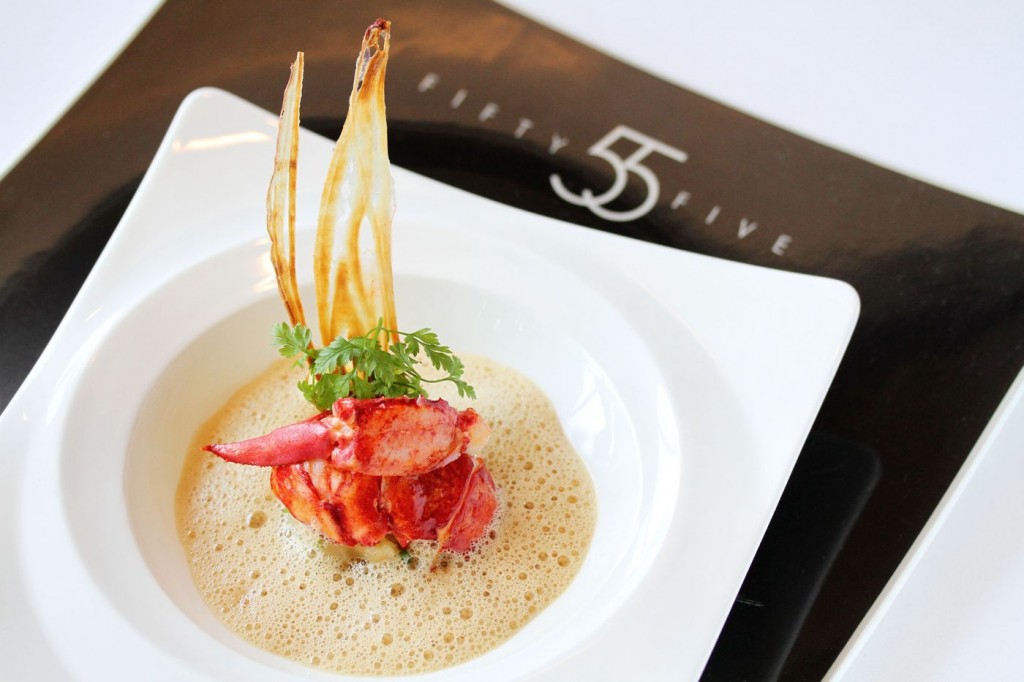 Chicken and morels Tourte served with young vegetables braised in chicken jus and matched with a glass of Château Mazeyres, Pomerol 2009.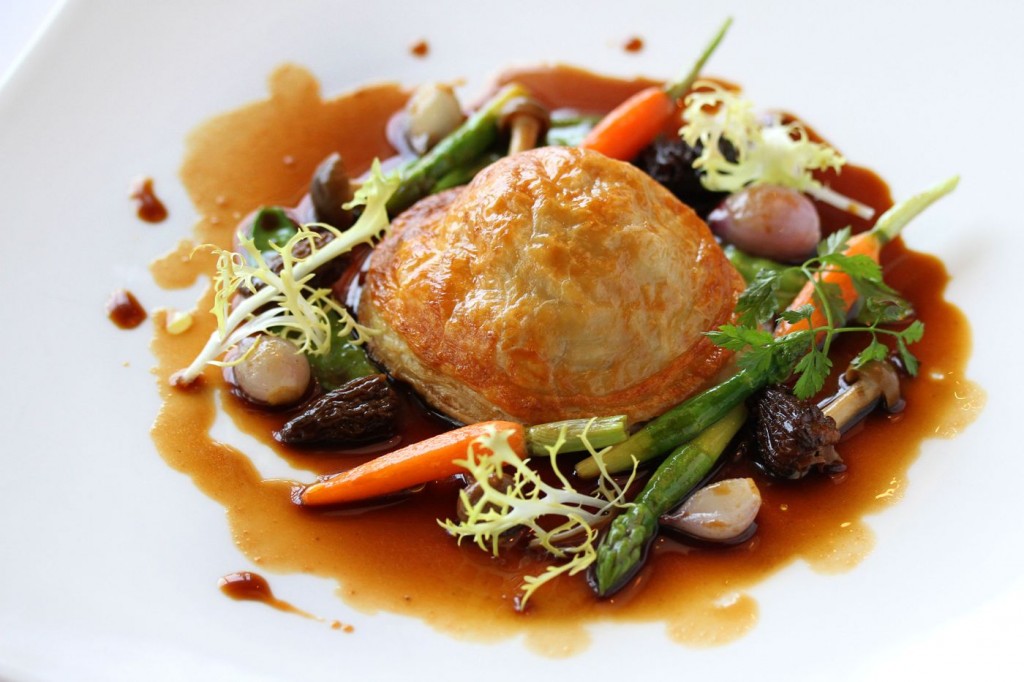 Goat's cheese from Drôme marinated in Provencal herbs and E.V.O.O
Chocolate fondant with crunchy praline and chicory cream, alongside a glass of Cointreau.
Experiencing your own 'Taste of France' as created by Chef Hugo Coudurier will cost  THB 4,955++ per person including the wine pairing, or THB 2,555++ without.  You can enjoy yourself in the knowledge that 5% of all 'Taste of France' sales will be donated to Queen Sirikit Centre for Breast Cancer Foundation.
For more information or reservation please contact dining reservation at 02 100 6255 or email at diningcgcw@chr.co.th
Related posts: