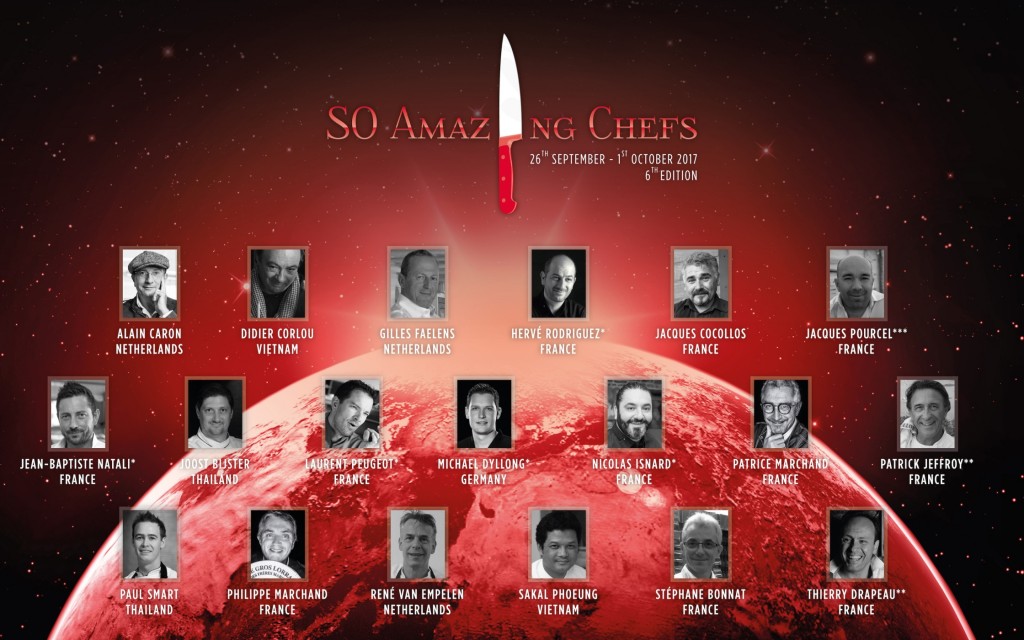 12 MICHELIN STARS ALIGN FOR THE 6TH ANNUAL
SO AMAZING CHEFS 2017 AT SO SOFITEL BANGKOK
SO Amazing Chefs 2017 returns for its 6th year, bringing with it 12 chefs experts – representing a total of 12 Michelin stars – plus 6 culinary masters for 6 days of culinary beauty and feasts from Tuesday 26 September to Sunday 1 October 2017 at SO Sofitel Bangkok.
The annual culinary celebration will feature 6 culinary masters – including a Spice Master (Didier Corlou), Master Chocolatier (Stéphane Bonnat), two Cheese Master brothers (Patrice & Philippe Marchand), a Master Oyster Shucker (Jacques Cocollos) – plus a Visual Culinary Master (Christopher Lecoutre) to provide the dancing partner for the feast of flavors.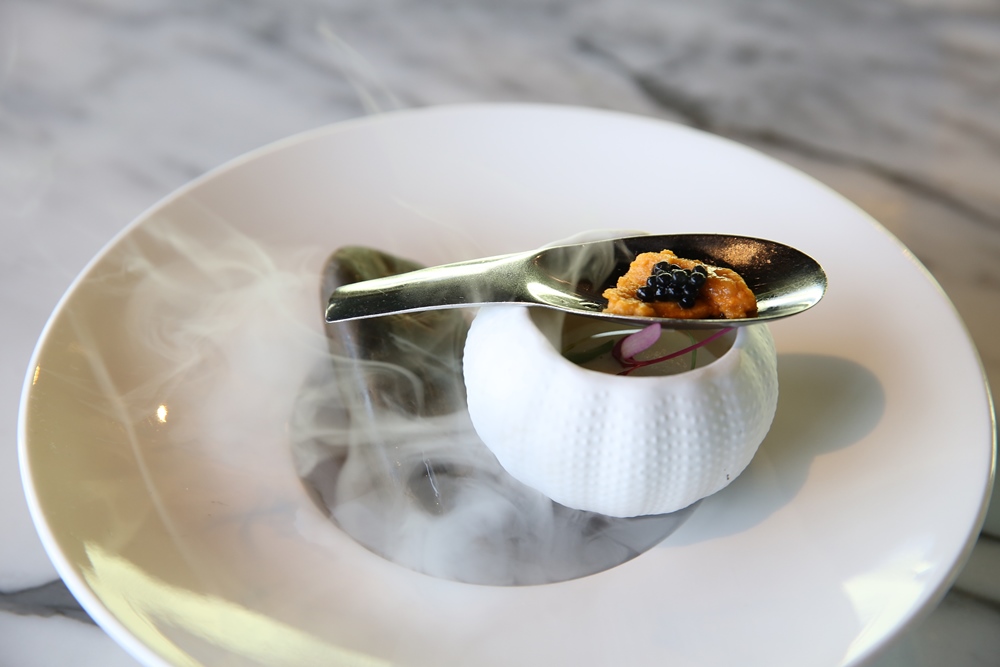 The six-day program includes 5 themed degustation dinners, 5 exclusive private chef's table dining opportunities catered by the SO Amazing Chefs, a weekend drunch, 3 once-in-a-lifetime cooking classes hosted by the chefs themselves, and a host of other delicious events, including a cheese evening, oyster feast and an after-party.
This year, 4 chefs and culinary experts are making their debut at the annual culinary extravaganza, joining 14 returning maestros supported by 3 of Accor's very own chefs across Asia Pacific.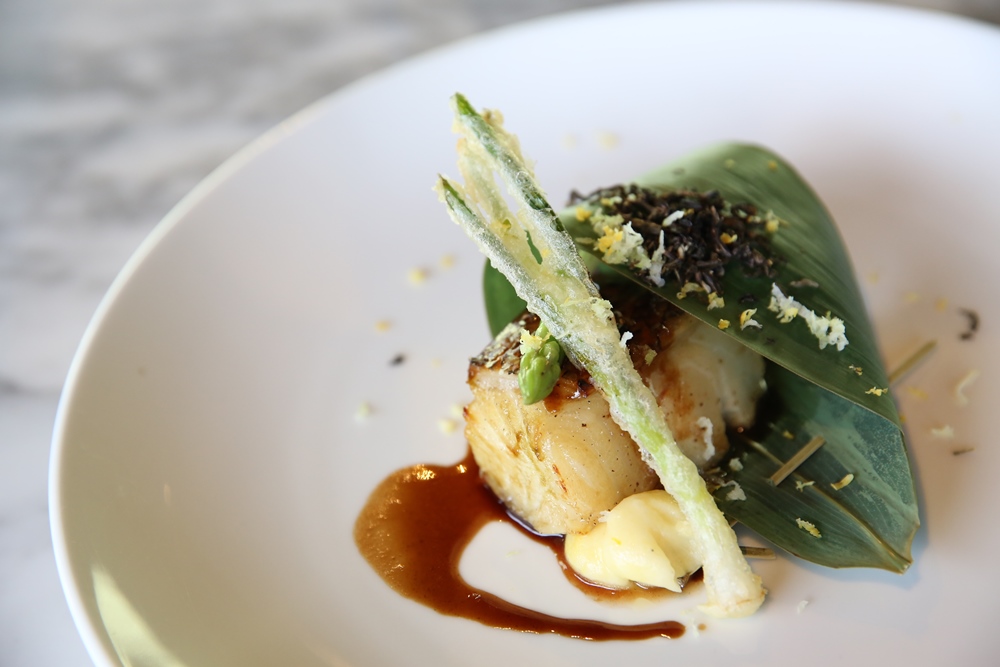 New gastronomy professionals joining the SO Amazing Chefs roster this year include Jacques Cocollos, owner of a French oyster farm and renowned exporter of top quality oysters to Asia, Nicolas Isnard, chef-owner of L'Auberge de la Charme, Prenois, France (1* Michelin), René van Empelen of Amsterdam-based Van Empelen Catering, and Sakal Phoeung of the much acclaimed Le Corto in Saigon, and Christopher Lecoutre, a French visual culinary maestro who brings gastronomic creations to life on his canvas.
Returning chefs and experts include Alain Caron (Amsterdam, Netherlands), Didier Corlou (Hanoi, Vietnam), Hervé Rodriguez (Paris, France), Jacques Pourcel (Montpellier, France), Jean-Baptiste Natali (Colombey-les- Deux-Églises, France), Joost Bijster (Bangkok, Thailand), Laurent Peugeot (Burgundy, France), Michael Dyllong (Dortmund, Germany), Patrice & Philippe Marchand (Nancy, France), Patrick Jeffroy (Brittany, France), Paul Smart (Bangkok, Thailand), Stéphane Bonnat (Voiron, France), and Thierry Drapeau (Saint-Sulpice- le-Verdon, France).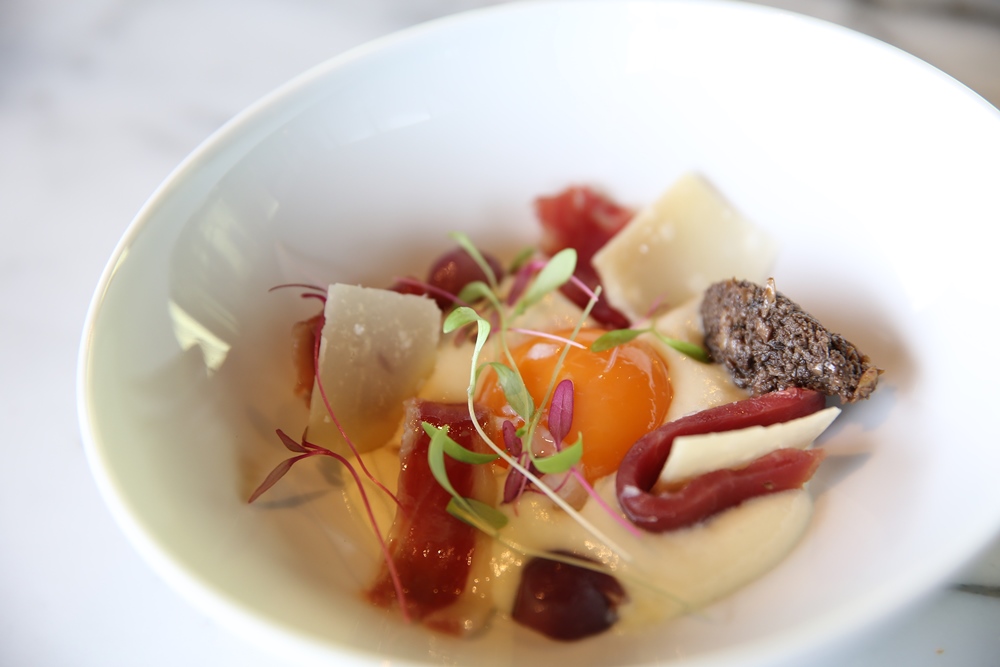 One of the main highlights of the event is the Culinary Showdown competition and gala dinner on Wednesday 27 September 2017, where it's 'hats on and gloves off' with SO Amazing Chefs competing against one another in the name of charity. Proceeds from the Culinary Showdown go towards the CCF Foundation under The Royal Patronage of HRH Princess Maha Chakri Sirindhorn.
All visiting chefs will be arriving in Bangkok courtesy of Etihad Airways, the generous air ticket sponsors for SO Amazing Chefs 2017.
SO Amazing Chefs 2017 will be staged from 26 September – 1 October 2017 at SO Sofitel Bangkok. For more information and reservations, please call +66 (0) 2 6240000 or email H6835-FB3@sofitel.com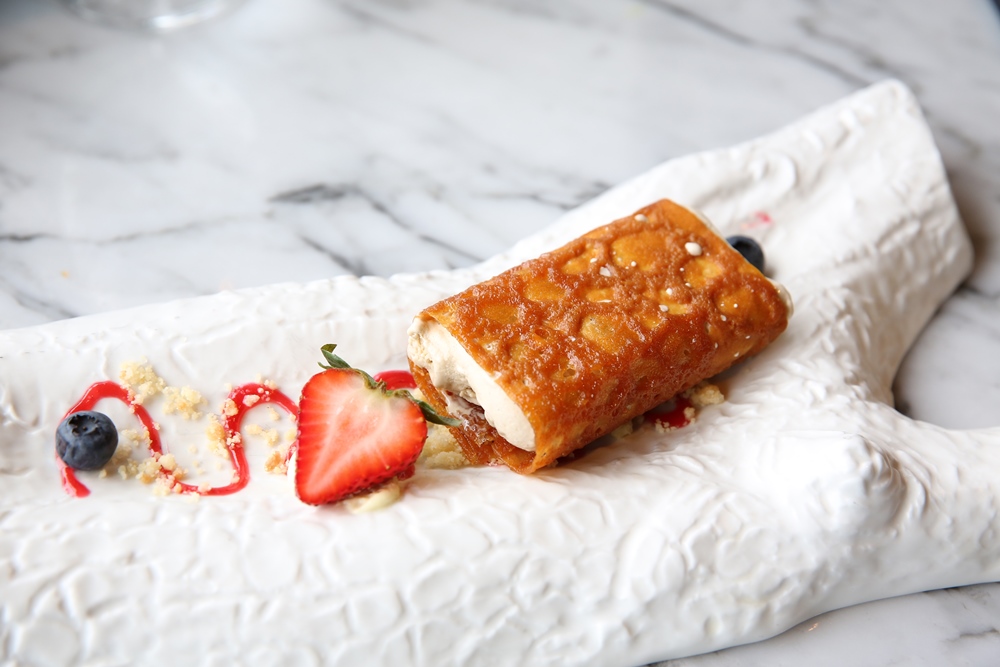 CHEFS & CULINARY EXPERTS PROFILES
Famed for his role as one of the MasterChef judges (Netherlands), the Paris-born chef has worked for various 3-Michelin-starred restaurants. In addition to having cooked private dinners all around the world, Alain is also the organizer of international Michelin star events. He is the chef-owner of CAFÉ CARON in Amsterdam, Netherlands, presenter of his own cooking show, and author of 17 cook books.
2. Didier Corlou (Hanoi, Vietnam)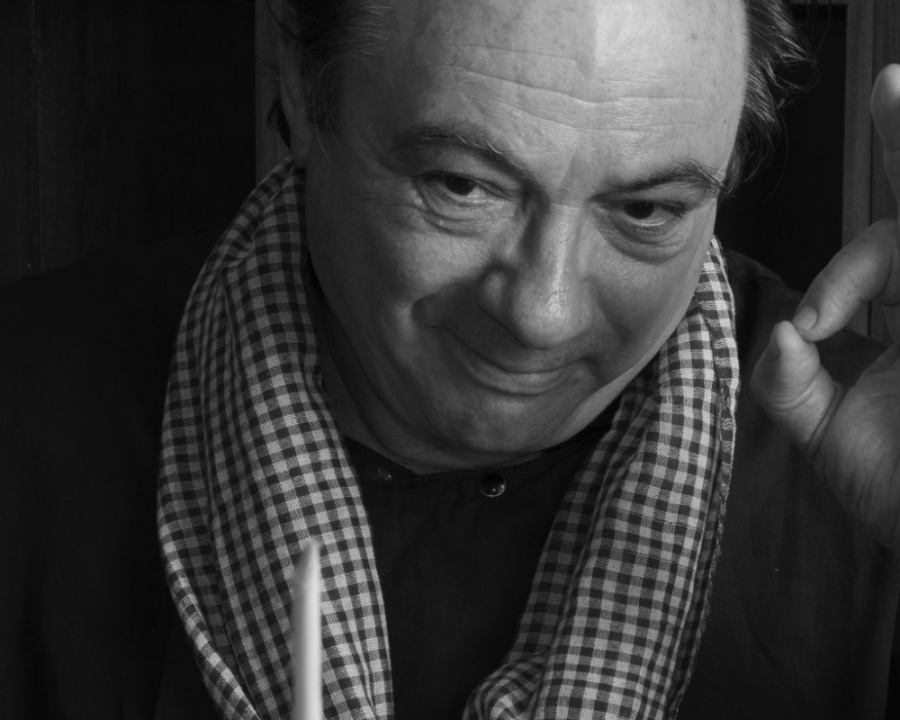 French Spice Master Didier has travelled the world, cooking for presidents in Africa, showbiz stars in Bora Bora, royalty in Malaysia and Cambodia. His titles include MasterChef of France, and Five-Star Diamond award winner. He is also chef-owner of La Verticale and Madame Hien in Hanoi, and co-founding member of the Village de Chefs Association.
3. Christopher Lecoutre (Lille, France)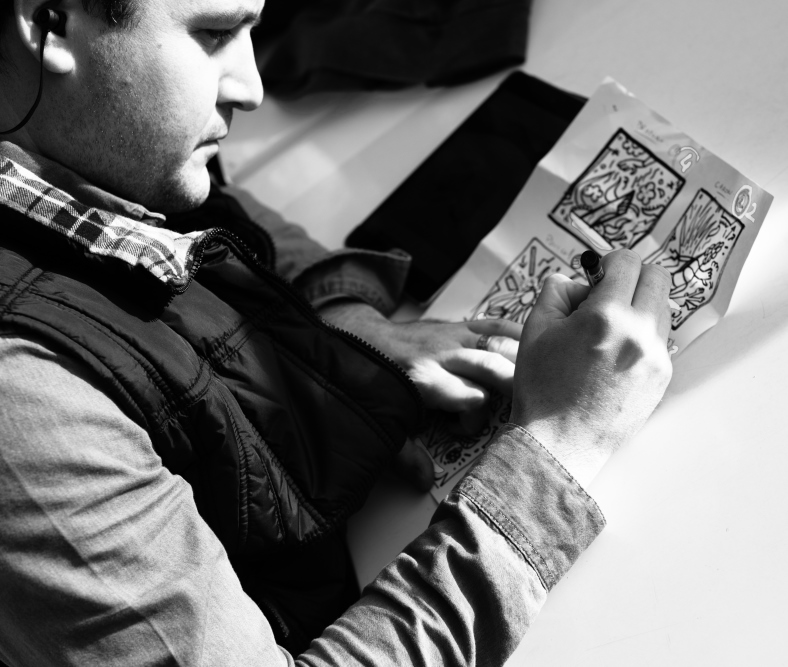 For the first time ever in Asia, Christopher will be bringing his culinary visual to new heights at SO Amazing Chef with a "no limit" approach to his artistic creations. Performing live to present the dishes created by our chefs through vivid colours on acrylic canvas, the passionate artist will journey you through a gastronomic heaven with every dish served.
4. Hervé Rodriguez (Paris, France)
1 Michelin Star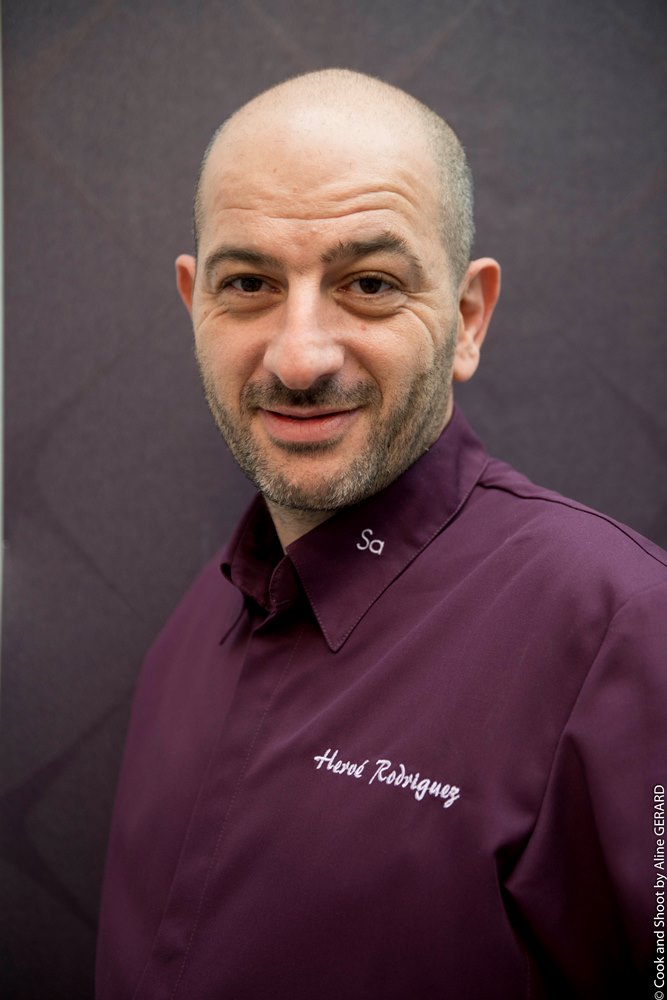 The Dijon-born flavor manipulator ('manipulateur de saveurs', from which his restaurant MaSa forges its name) is known for his signature of exceptional ingredients and condiments. Before gaining Michelin fame with his Parisian restaurant, the seasoned restaurateur was a former apprentice of the gastronomic arts in Michelin starred restaurants under Jean Crotet and Jacques Lameloise.
5. Jacques Cocollos (Marennes-Oléron, France)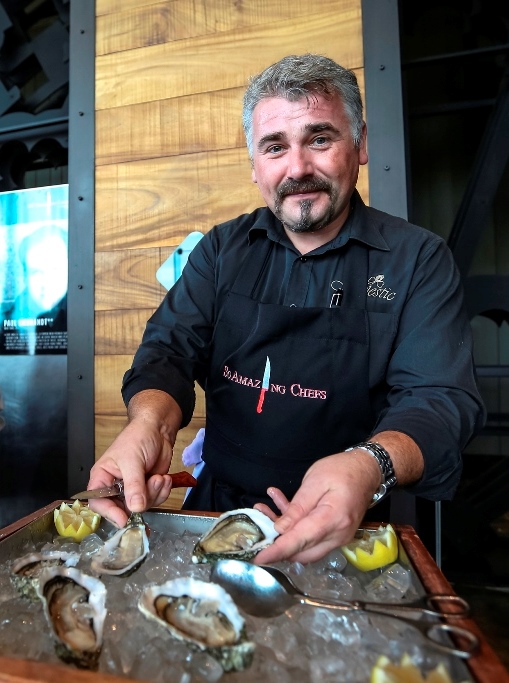 Born to restaurant owner parents, Jacques is no stranger to the world of good food. After obtaining a tourism degree, he worked his way up from commis waiter to F&B consultant before moving to Ireland where he cultivated oysters for 15 years. In 2011, he moved to the world-famous oyster cultivation area Marennes-Oléron in his native France, where he has been exporting top quality oysters from his oyster farm and packing center to Asia since 2009.
6.  Jacques Pourcel (Montpellier, France)
3 Michelin Stars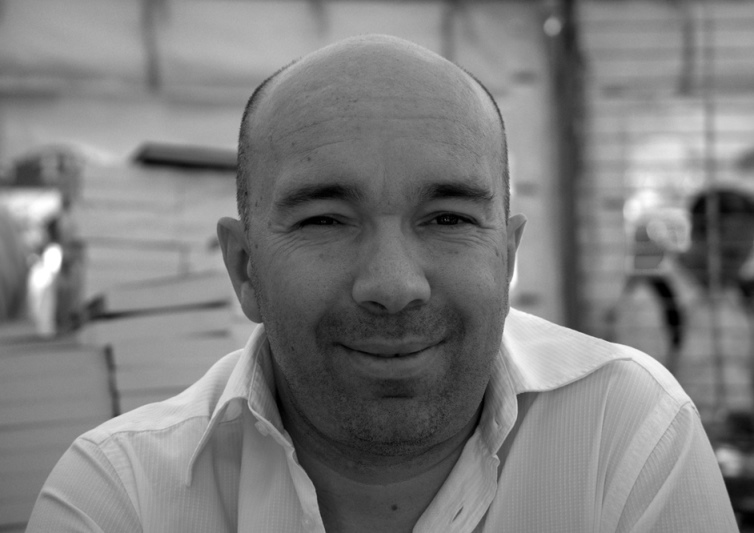 Based in France but known around the world as one-half of the Pourcel twins, Jacques is one of fine French cuisine's most prolific ambassadors, chosen to represent French gastronomy at the World Expo Shanghai 2010. In addition to restaurants around the world, the Pourcel brothers also ran Le Jardin des Sens (3 Michelin stars from 1998 to 2006) which will reopen with a hotel component in 2019; in the meantime, they currently manage Terminal #1 pop-up gourmet bistro, also in Montpellier.
7. Jean-Baptiste Natali (Colombey-les-Deux-Églises, France)
1 Michelin Star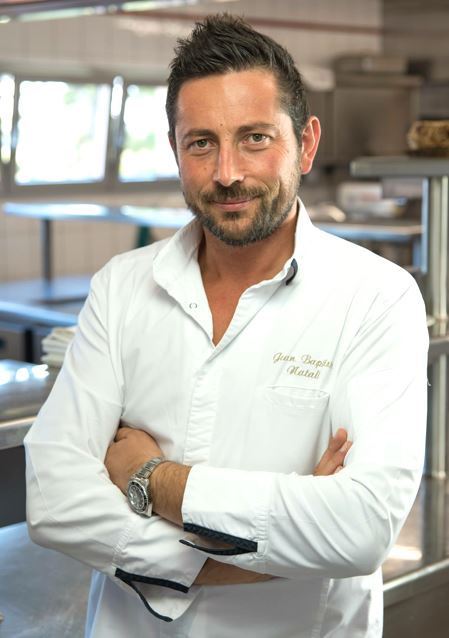 After over a decade of sharpening his skills in kitchens around the world alongside renowned chefs including Luc Piguet (Sochaux, France), Daniel Boulud (New York), and Christian Willer (Cannes), Jean-Baptiste returned to his native France in 2001 to Restaurant Mountain Inn in Colombey-les-Deux-Églises, where as Executive Chef he earned the restaurant its first Michelin star. In 2005, he ventured out on his own with the opening of Restaurant Natali – Hostellerie La Montagne, a 1 Michelin-starred restaurant and hotel housed in the Haute-Marne region of France.
8. Joost Bijster (Bangkok, Thailand)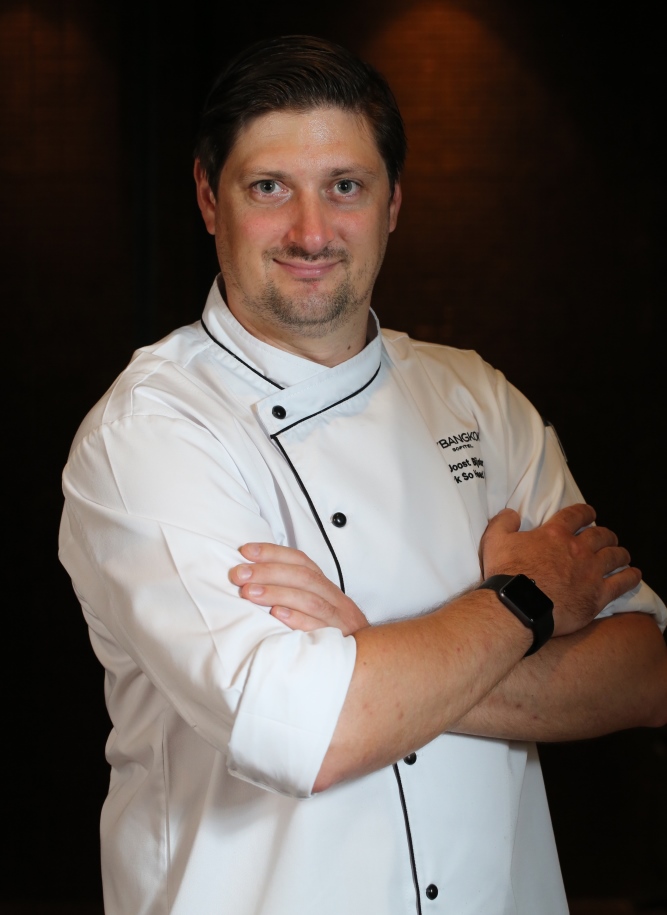 Hailing from the 'Garden of Europe', The Dutchman grew up working in the region's greenhouses; he later strengthened his love and respect for vegetables working with celebrated chef Niven Kunz. Through his career, Chef Joost has worked in Michelin starred restaurants in Germany and Holland before arriving in Bangkok, where as the chef de cuisine of Park Society, he draws on his worldly travels to create modern fine dining for SO Sofitel Bangkok.
9. Laurent Peugeot (Burgundy, France)
1 Michelin Star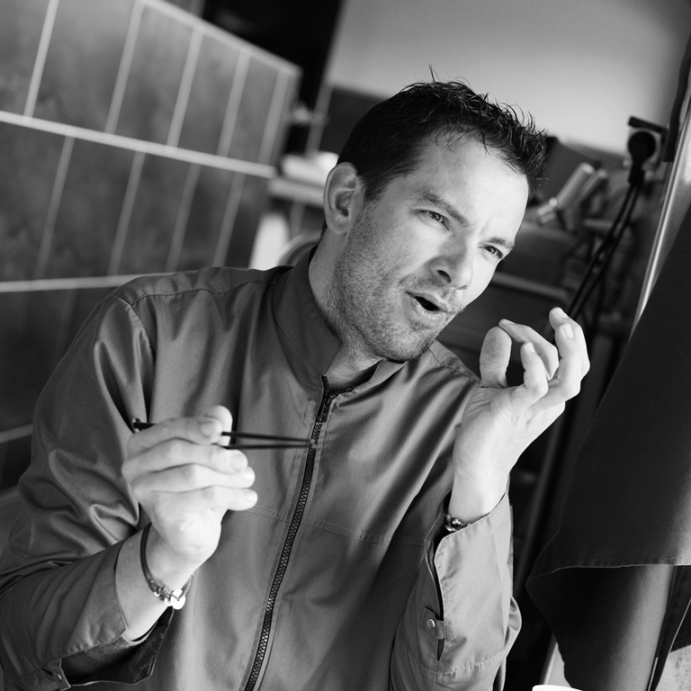 Chef-restaurateur Laurent boasts no less than five culinary establishments that carry his name, including Le Charlemagne, a 1 Michelin-starred restaurant in his native France. His many years of experience in Japan are also evident in the culinary tradition and precision he uses to create his signature Japanese-French artistry.
10. Michael Dyllong (Dortmund, Germany)
1 Michelin Star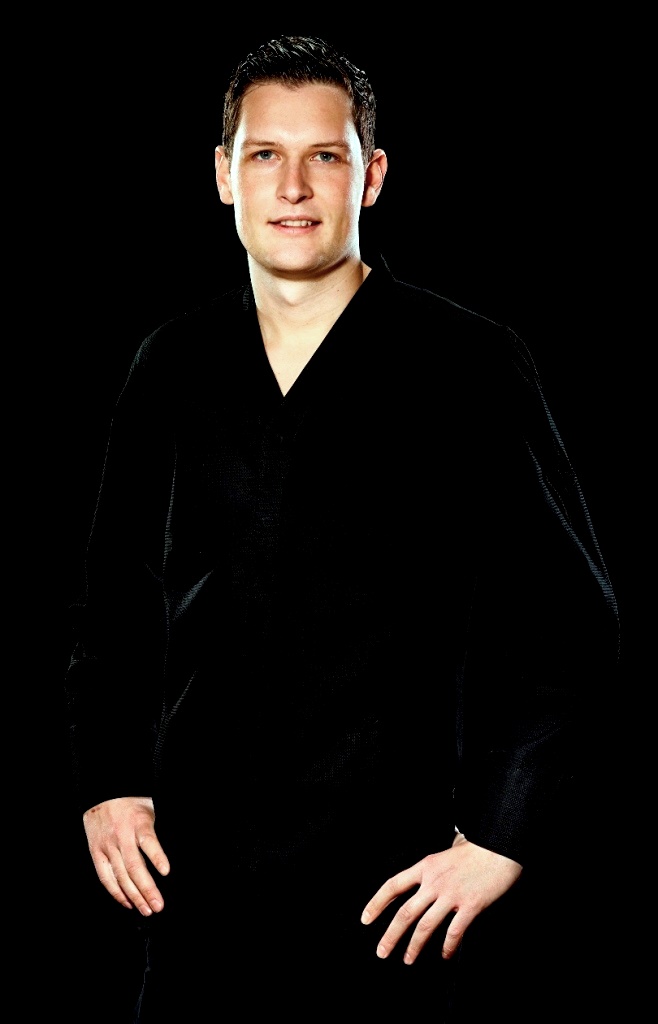 Michael's talents were recognized early on when he was awarded the prize for Vice World Champion of Young Chefs 2011 while still in his mid-20s. A few years later, he was again highlighted by Gault Millau as a Young Talent in 2014, one year after Palmgarden – the restaurant in his hometown of Dortmund, Germany, where he is head chef – was awarded 1 Michelin star and 15 points from Gault Millau.
11. Nicolas Isnard (Prenois, France)
1 Michelin Star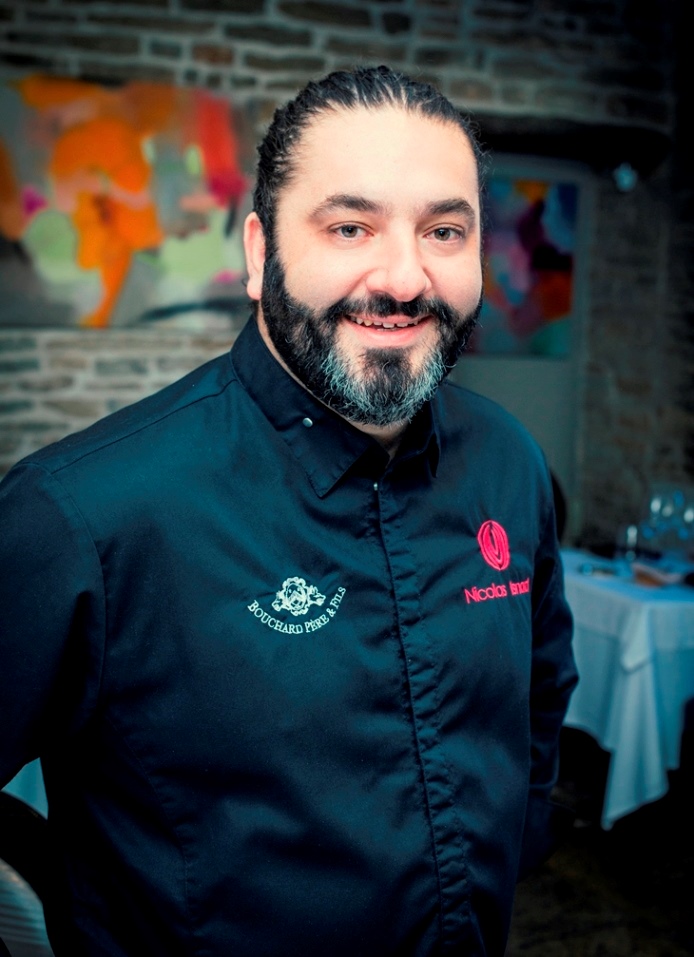 Chef Nicolas' taste for cooking came from grandmother, from whom he learned to cook by her side. By the age of 22, his passions would land him a chef de partie job at Le Prieuré (1* Michelin), and from there, Le Vieux Logis (1* Michelin), La Rotonde (2* Michelin), then finally the head chef of Auberge du Vieux Puits (today a 3* Michelin restaurant) by the age of 25. In 2008. He is now chef-owner of L'Auberge de la Charme, Prenois, (1 Michelin star, 3 Gault Millau points) where he even found time to author L'œuf, a cookbook dedicated to eggs.
12. Patrice & Philippe Marchand (Nancy, France)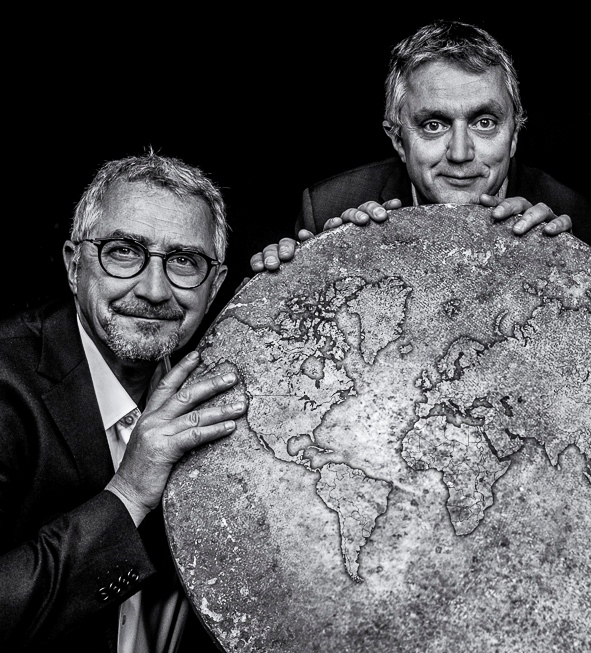 The Cheese Master brothers are maintaining their family's long tradition in fresh dairy produce, in one of the oldest family-run dairy producers which dates back to 1880. Philippe, heir to ancestral cheese recipes and an active member of the Select Committee of the French Association of Cheesemakers-Affineurs, is in charge of the cheese business, while Patrice manages the kitchens of the 'Lez'art', 'P'tit Cuny' and 'P'tit resto du marché couvert' restaurants.
10. Patrick Jeffroy (Brittany, France)
2 Michelin Stars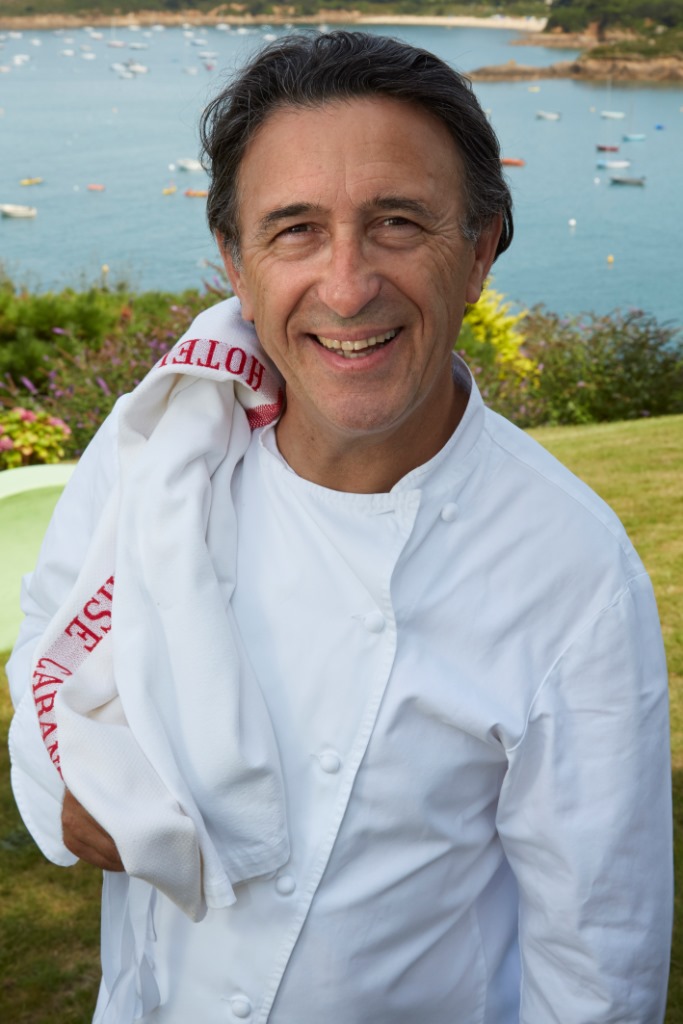 Patrick draws on the sea and the earth of Brittany to create Breton gourmet cuisine that is simple and natural. His culinary flair has seen him maintain two Michelin stars at his namesake restaurant since 2002.  He is also an award-winning seafood cookbook author (for "Faim de mer en fin de terre"), and member of the Grand Tables of the World.
13. Paul Smart (Bangkok, Thailand)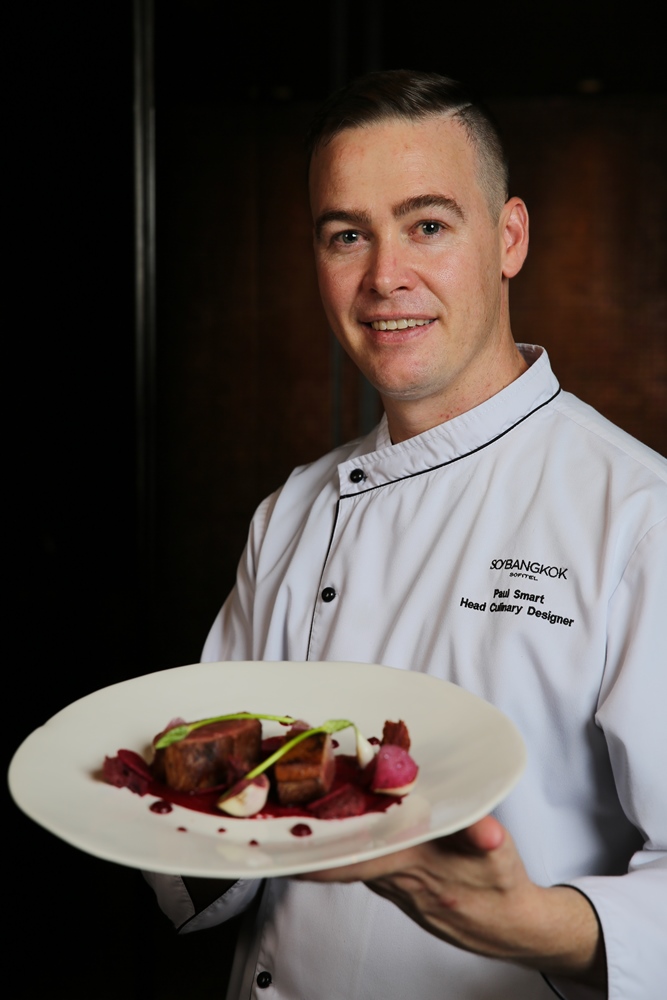 In his illustrious career, the multiple award-winning Executive Chef at SO Sofitel Bangkok has cooked for Her Majesty Queen Elizabeth II and was awarded the UK Commis Chef of the Year award. The Australian native was also The Winning Challenger Chef of the Iron Chef Thailand™ TV Program in 2012 and 2013.
14. René van Empelen (Amsterdam, Netherlands)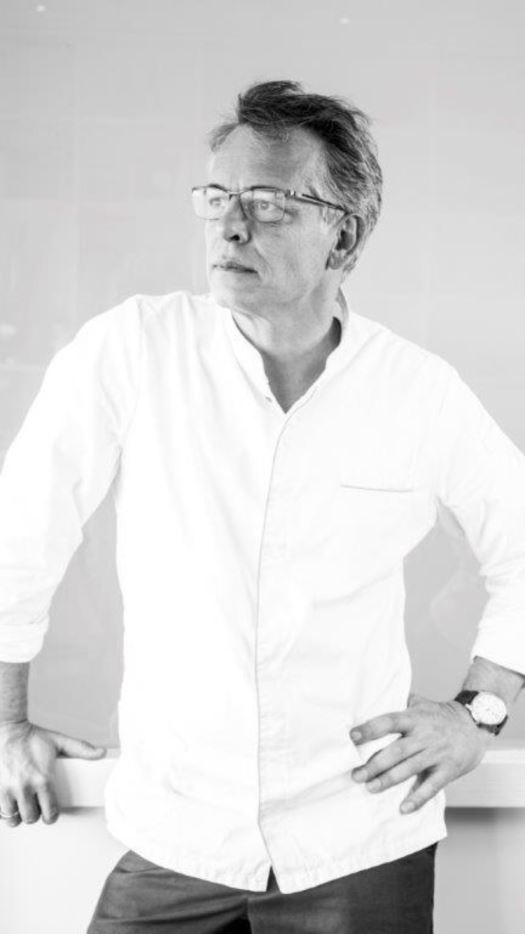 For over 14 years, René has been chef-owner of his eponymous Van Empelen Catering, which stages unique culinary experiences ranging from private home dinners and corporate wining and dining events to high-profile national celebrations across Europe and in the USA.
15. Sakal Phoeung (Saigon, Vietnam)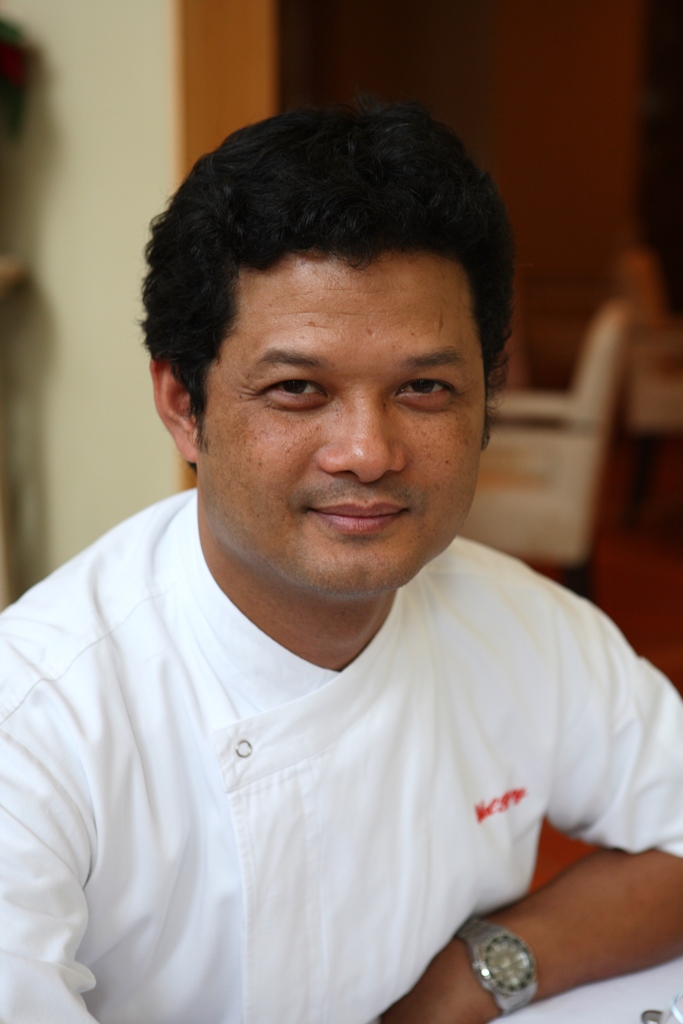 After nearly two decades with Sofitel properties across Asia, the Cambodian-born, French-bred French gastronomy expert opened his own restaurant, the much acclaimed Le Corto in Saigon, serving modern French food combined with locally-sourced ingredients. He is also Corporate Chef and Beverages Manager at Annam Fine Food, as well as the president of the international chefs association Les Disciples D'escoffier Vietnam.
16.  Stéphane Bonnat (Voiron, France)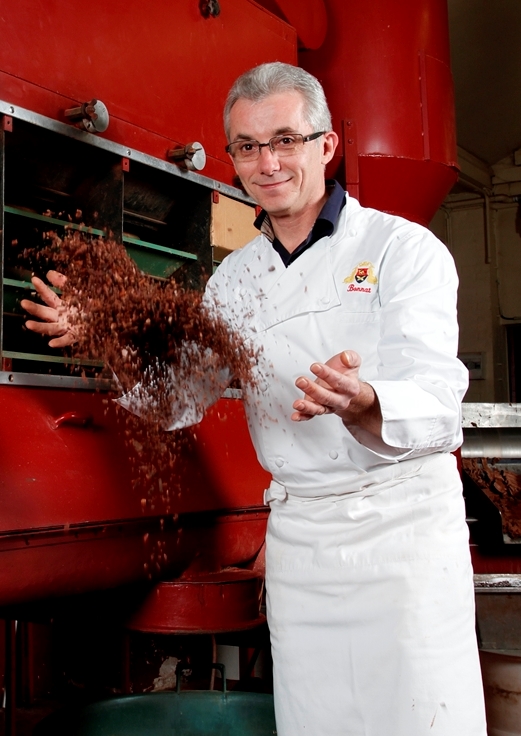 Hailed by critics as the "encyclopedia of chocolate", Stéphane is the maitre-chocolatier of Bonnat.  Established in 1884 in Voiron, France, the family-run company is the longest established chocolaterie in the world.  Bonnat's artisanal offerings include single-origin chocolates, some dating back to the Incan Empire. In recent years, he was honored with 2 gold awards for Chocolate Maker and European categories at International Chocolate Awards 2015.
17. Thierry Drapeau (Saint-Sulpice-le-Verdon, France)
2 Michelin Stars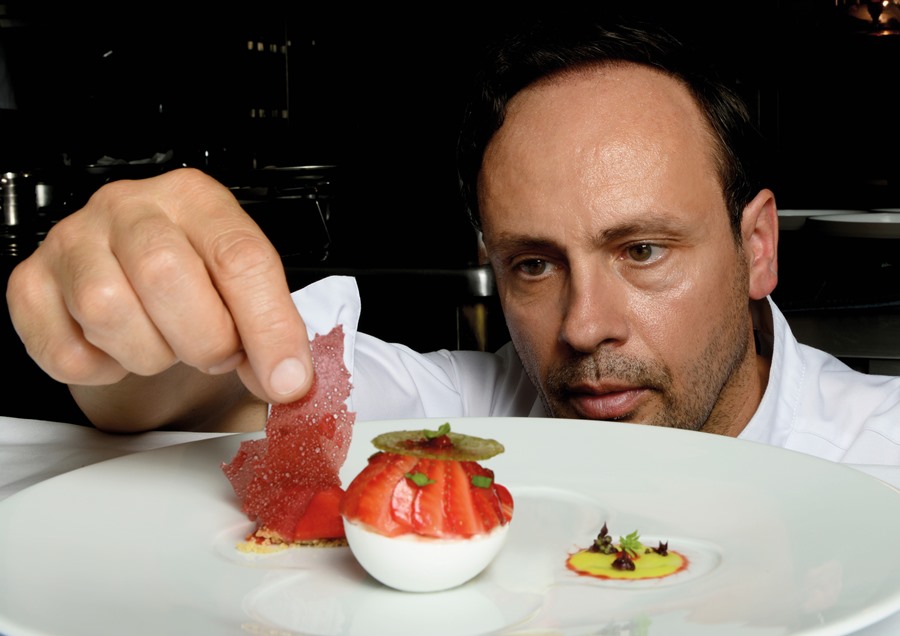 Thierry's childhood memories of being by his father's side – a figure whom he fondly remembers as "a cook who spent his Sundays cooking good products purchased from the market" – made a lasting impression on his career choice. After working his way up the kitchen ladder alongside several renowned chefs, Thierry and Karine Buchy opened Thierry Drapeau Logis de Chabotterie restaurant (2 Michelin stars) in 2004, which would later expand to include a Relais & Châteaux hotel.
 ASIA PACIFIC ACCOR CHEFS
Sorataj Thesaphu, Sous Chef of Park Society – SO Sofitel Bangkok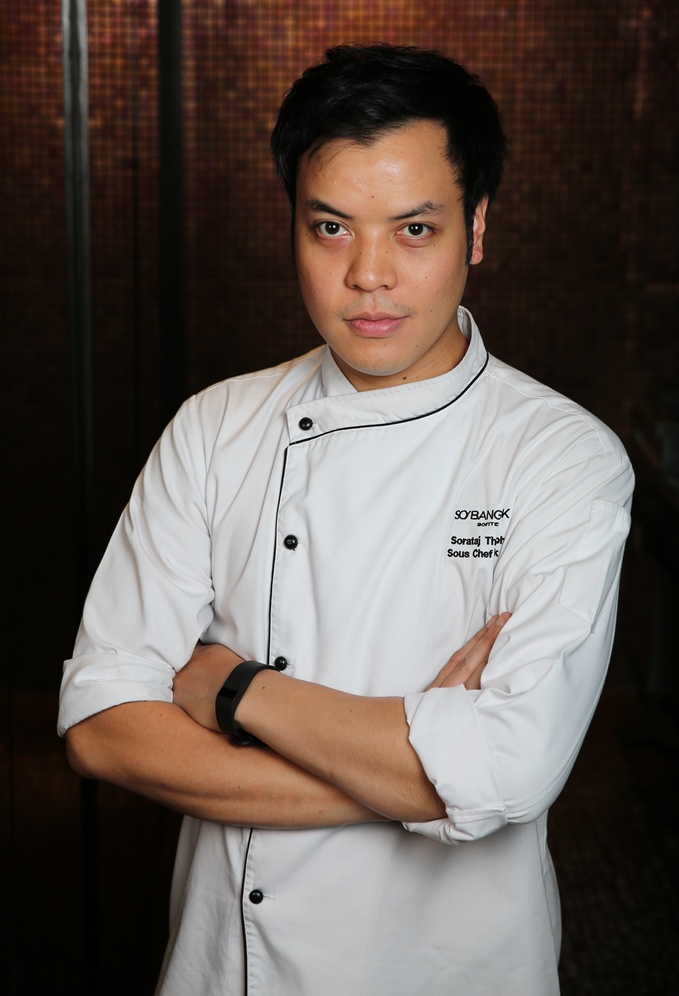 2. Angela Brown, Executive Chef – Raffles Grand Hotel d'Angkor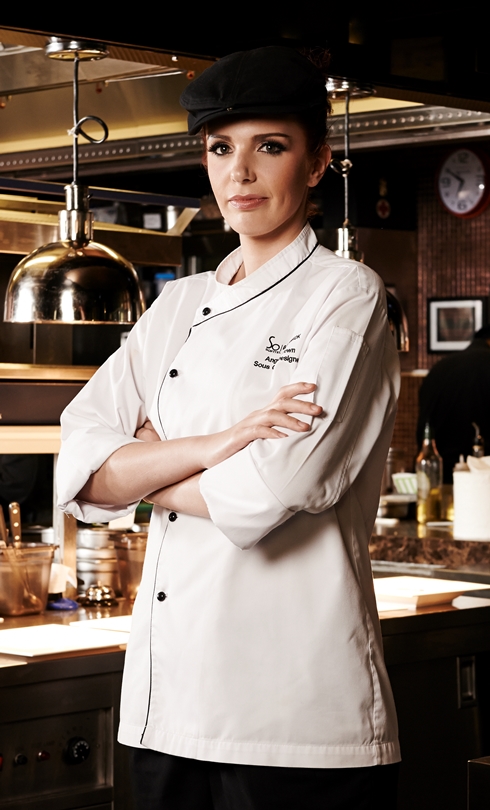 3. Craig Napper, Executive Chef – Pullman Phuket Arcadia Naithon Beach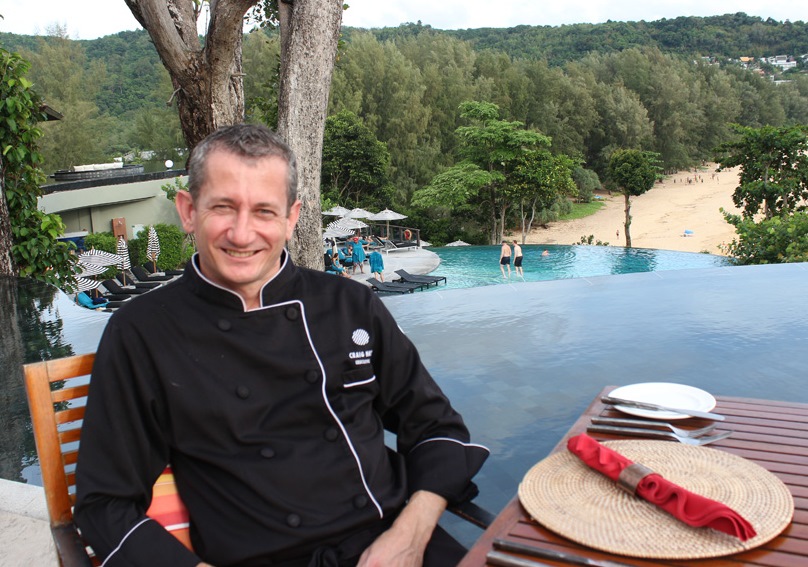 EVENT PROGRAM
Tuesday 26September 2017

6:00pm – 10:00pm
SO Amazing Chefs Dinner: 4 Hands Vietnamese Spices
6 courses: THB 3,000++ per person
Venue: Park Society, 29th Floor
Chefs: Didier Corlou and Sakal Phoeung
6:00pm – 10:00pm
Private Dining: Chefs' Table
6 courses: Exclusive for 10 persons
THB 55,000++ for whole table
THB 99,000++ with wine pairing
Chefs: Didier Corlou and Sakal Phoeung
Wednesday 27 September 2017 
10:00am – 12:00noon
Culinary Cooking Class (2 Dishes)
THB 2,400++ per person
Venue: Park Society, 29th Floor
Chef: Didier Corlou and Sakal Phoeung
6:00pm – 10:00pm
SO Amazing Chefs Culinary Showdown
THB 3,200++ per person for 3-course dinner
Venue: Ballroom, 8th Floor
Schedule: 6:30pm – Welcome Cocktail
7:00pm – Chefs Introduction
7:30pm – Commence Showdown
8:45pm – Tasting by Judges
9:00pm – Tasting by Audience
10:00pm – 12midnight
SO Amazing Chefs After-Party HI-SO Ladies' Night
Free entry, free-flow of sparkling wines for ladies from 10pm – 11pm
Venue: HI-SO, 30th Floor
Event: Meet & greet SO Amazing Chefs
Thursday 28 September 2017

2:00pm – 4:00pm
Chocolate Cooking Class (2 Desserts)
THB 2,400++ per person
Venue: Chocolab, Ground Floor
Chef: Stephane Bonnat (Master Chocolatier)
7:00pm – 9:00pm
Cheese at SO with Live DJ & Saxophonist
2 hours of wine, tapas, and cheese: THB 999++ per person
Venue: MIXO, 9th Floor
By: Patrice & Philippe Marchand (Cheese Master Brothers)
6:00pm – 10:00pm
SO Amazing Chefs Dinner: Seventh Heaven
7 courses: THB 6,800++ per person
7 courses: THB 8,200++ with wine pairing
Venue: Park Society, 29th Floor
Chefs: Laurent Peugeot*, Nicolas Isnard*, Michael Dyllong*, Alain Caron, Herve Rodriguez*, Thierry Drapeau** and Angela Brown
6:00pm – 10:00pm
Private Dining: Chefs' Table
7 courses: Exclusive for 10 persons
THB 80,000++ for whole table
THB 110,000++ with wine pairing
Chefs: Laurent Peugeot*, Nicolas Isnard*, Michael Dyllong*, Alain Caron, Herve Rodriguez*, Thierry Drapeau** and Angela Brown
Friday 29 September 2017
2:00pm – 4:00pm
Chocolate Cooking Class (2 Desserts)
THB 2,400++ per person
Venue: Chocolab, Ground Floor
Chef: Stephane Bonnat (Master Chocolatier)
7:00pm – 9:00pm
Shuck & Sip at SO
2 hours of oysters, pass around canapés, sparkling wines and Champagne
THB 1,900++ per person (sparkling wines)
THB 3,900++ per person (Champagne)
Venue: MIXO, 9th Floor
By: Jacques Cocollos (Master Oyster Shucker)
6:00pm – 10:00pm
SO Amazing Chefs Dinner: All-Star Signature Dishes
12 courses: THB 12,000++ per person
12 courses: THB 15,000++ with wine pairing
Venue: Park Society, 29th Floor
Chefs: Jean-Batiste Natalie*, Nicolas Isnard*, Laurent Peugeot*, Herve Rodriguez*, Michael Dyllong*, Patrick Jeffroy**, Jacques Pourcel***, Thierry Drapeau**, Alain Caron, René van Empelen, Sakal Phoeung and Angela Brown
6:00pm – 10:00pm
Private Dining: Chefs' Table
12 courses: Exclusive for 10 persons
THB 180,000++ for whole table
THB 240,000++ with wine pairing
Chefs: Jean-Batiste Natalie*, Nicolas Isnard*, Laurent Peugeot*, Herve Rodriguez*, Michael Dyllong*, Patrick Jeffroy**, Jacques Pourcel***, Thierry Drapeau**, Alain Caron, René van Empelen, Sakal Phoeung and Angela Brown
Saturday 30 September 2017

12:00noon – 3:30pm
SO Amazing Chefs Drunch
THB1,950++ per person (food only), THB 2,300++ (including free-flow water, juices, coffee & tea), THB 2,700++ (including free-flow water, juices, coffee & tea and red, white, sparkling & rose wines) with live cooking stations, mixologist, Cheese Master and live DJ
Venue: Red Oven, 7th Floor
Chefs: Joost Bijster, Sorataj Thesaphu, Angela Brown, Craig Napper and Patrice & Philippe Marchand (Cheese Master Brothers)
6:00pm – 10:00pm
SO Amazing Chefs Dinner: Visual Food & Art
9 courses: THB 9,900++ per person
9 courses: THB 11,900++ with wine pairing
Venue: Park Society, 29th Floor
Chefs: Thierry Drapeau**, Laurent Peugeot*, Jacques Pourcel***, Nicolas Isnard*, Michael Dyllong*, Patrick Jeffory**, Jean-Batiste Natalie*, Herve Rodriguez*, Alain Caron and Angela Brown
6:00pm – 10:00pm
Private Dining: Chefs' Table
9 courses: Exclusive for 10 persons
THB 120,000++ for whole table
THB 160,000++ with wine pairing
Chefs: Thierry Drapeau**, Laurent Peugeot*, Jacques Pourcel***, Nicolas Isnard*, Michael Dyllong*, Patrick Jeffory**, Jean-Batiste Natalie*, Herve Rodriguez*, Alain Caron and Angela Brown
Sunday 1 October 2017 
6:00pm – 10:00pm
SO Amazing Chefs Dinner: Tastes, Textures & Temperatures
8 courses: THB 7,900++ per person
8 courses: THB 9,500++ with wine pairing
Venue: Park Society, 29th Floor
Chefs: Jean-Batiste Natalie*, Thierry Drapeau**, Patrick Jeffory**, Jacques Pourcel***, Alain Caron, René van Empelen, Michael Dyllong*, Angela Brown and Stephane Bonnat (Master Chocolatier)
6:00pm – 10:00pm
Private Dining: Chefs' Table
8 courses: Exclusive for 10 persons
THB 100,000++ for whole table
THB 140,000++ with wine pairing
Chefs: Jean-Batiste Natalie*, Thierry Drapeau**, Patrick Jeffory**, Jacques Pourcel***, Alain Caron, René van Empelen, Michael Dyllong*, Angela Brown and Stephane Bonnat (Master Chocolatier)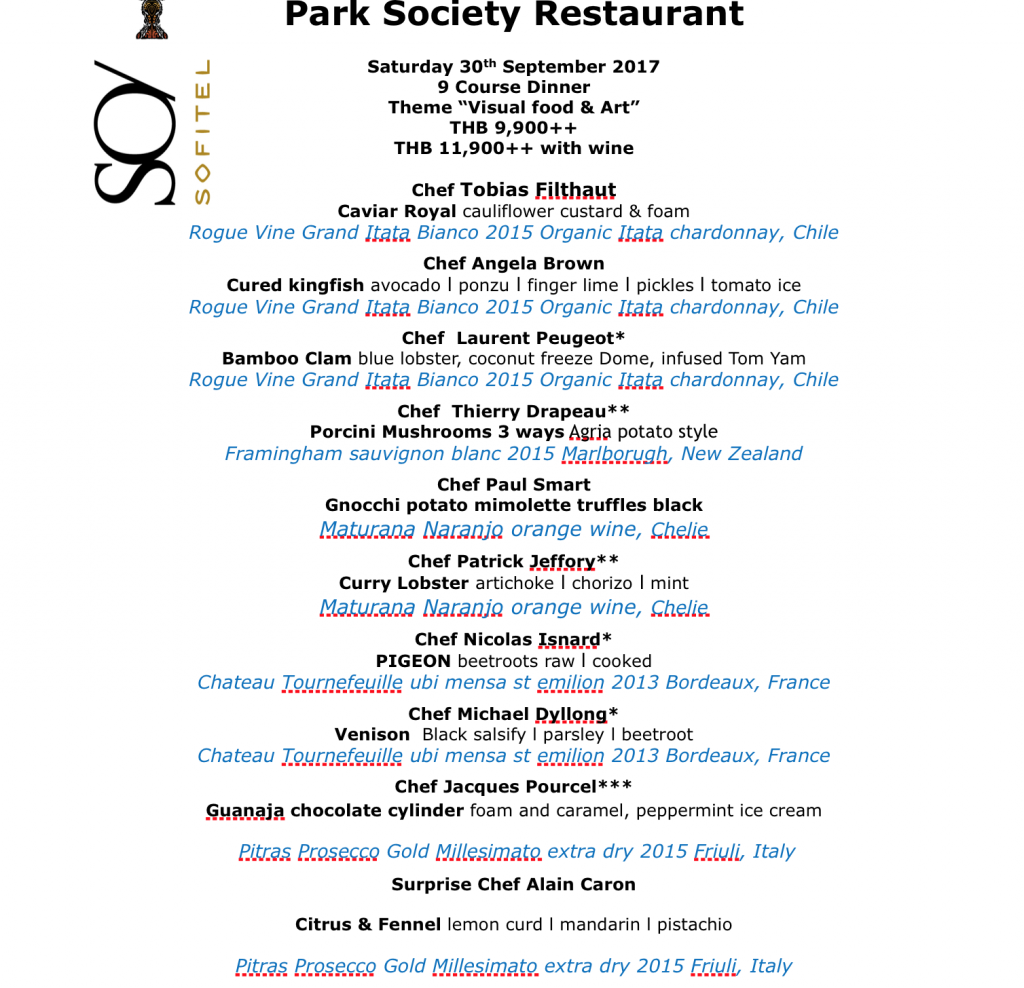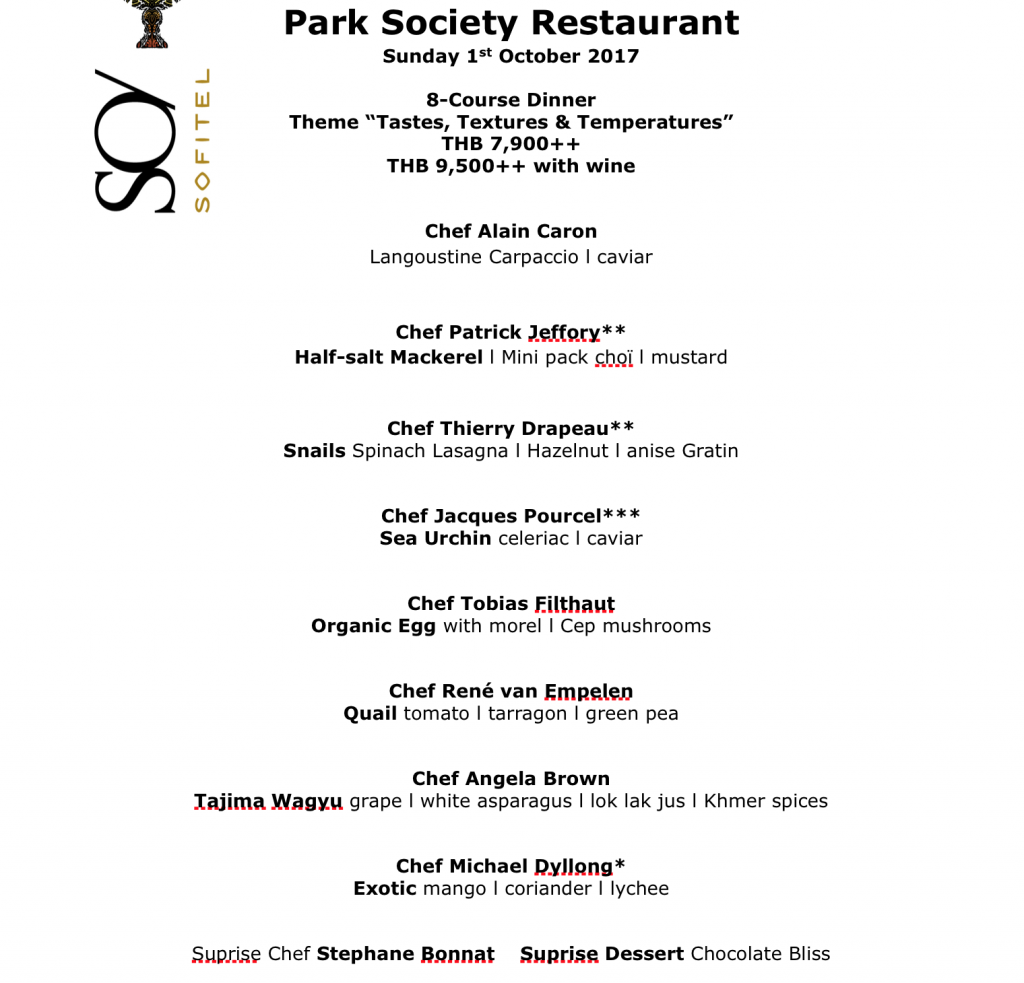 Related posts: