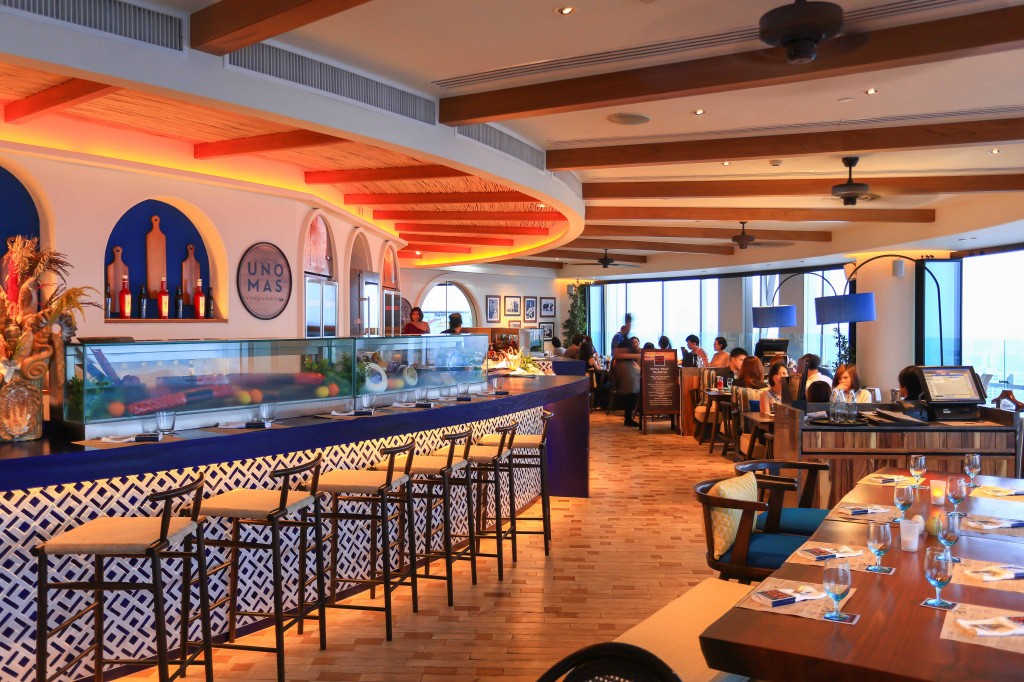 Sensational Spanish New Menu at Uno Mas 
The menu at UNO MAS restaurant just got better with the addition of new signature dishes showcasing authentic Spanish flavours. The best imported ingredients are masterfully combined, inviting diners to discover a selection of menu, best shared amongst loved ones at the comfort of your table in a convivial relaxing atmosphere.
Enjoy new additions including: Classic Spanish tomato bread; Chilled almond and garlic soup; Marinated pork skewer; Pan seared snow fish with plankton infuse pil pil sauce ; Suckling pig, quince paste and apple caviar; Grilled octopus with truffled mash potatoes; Black ink rice with seared octopus leg and alioli and many more.
Organise a visit with your family and friends, enjoy a real treat with the authentic Spanish dishes of UNO MAS restaurant, 54th floor, Centara Grand and Bangkok Convention Centre at CentralWorld. Open daily, 16.00 hrs. – 23.00 hrs.
For more information or to book a reservation please call 02 100 6255 or mail diningcgcw@chr.co.th.
เช็คอิน ฟิน อัพเดตเมนูความอร่อยสไตล์สเปนแท้ๆ ณ ห้องอาหารอูโนมาส โรงแรมเซ็นทาราแกรนด์ฯ เซ็นทรัลเวิลด์
ขอเชิญมาอัพเดตเมนูความอร่อยที่ ห้องอาหารอูโนมาส ชั้น 54 โรงแรมเซ็นทาราแกรนด์ฯ เซ็นทรัลเวิลด์
ร่วมเปิดประสบการณ์เอ๊กซ์คลูซีฟพร้อมยกระดับมื้อดินเนอร์ของคุณกับความอร่อยที่ส่งตรงมาจากแดนไกลกับเมนูน้องใหม่สไตล์สเปนแท้ๆ ทุกเมนูปรุงสดใหม่จากวัตถุดิบคุณภาพเยี่ยมที่อิมพอร์ตมาจากสเปน นำมาคิดค้นและรังสรรค์โดยทีมเชฟมากประสบการณ์ประจำห้องอาหาร ออกมาเป็นเมนูซิกเนเจอร์น้องใหม่ยอดฮิตให้คุณได้ลิ้มลอง อาทิ  หางวัวตุ๋นกระทะร้อน, ซุปอัลมอนด์กระเทียม, ปลาหิมะทอดกระทะร้อน เสิร์ฟพร้อมน้ำมันมะกอก กระเทียมพริกปาปริก้า และขนมปัง, หมูย่างสเปนเสิร์ฟกับแยมและคาเวียร์แอปเปิ้ล, ข้าวผัดสเปนหมึกดำกับหนวดปลาหมึกยักษ์, หนวดปลาหมึกย่างเสิร์ฟกับมันบดทรัฟเฟิล, เนื้อหมูเสียบไม้ย่างสไตล์สเปน และเมนูอื่นๆอีกมากมายพร้อมให้คุณได้สัมผัส พร้อมดื่มด่ำเครื่องซิกเนเจอร์นานาชนิด อิ่มเอมเพลิดเพลินวิวมหานครยามค่ำคืนอันสวยงาม
ห้องอาหารอูโนมาสเปิดให้บริการทุกวันที่ ตั้งแต่เวลา 16.00 น. ไปจนถึง 23.00 น.
สนใจสอบถามรายละเอียดเพิ่มเติมหรือสำรองที่นั่งได้ที่ โทร. 0-2100-6255 หรือ อีเมล์: diningcgcw@chr.co.th หรือสำรองที่นั่งผ่านเว็บไซต์ www.unomasbangkok.com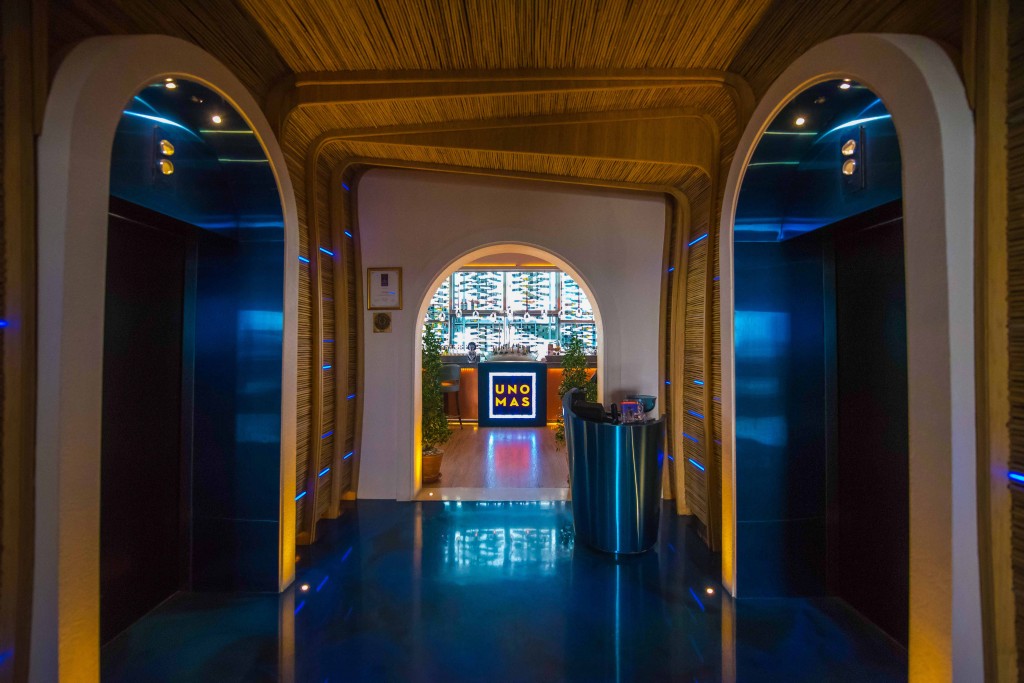 Related posts: