2 MICHELIN-STARRED  CHEF VALENTINO MARCATTILII
AT SO SOFITEL BANGKOK
27-31 July 2016
A delectable week with two Michelin-starred chef-owner Valentino Marcattilii from Ristorante San Domenico, Italy, for Gourmet lovers.  Indulge in 4, 6, or 9 courses over a series of 5 experience from Wednesday 27th to Sunday 31st July 2016 at Park Society, plus weekend brunch at Red Oven on Saturday 30th July 2016 and lunch at Park Society on Sunday 31st July 2016.
Advance reservations are highly recommended at Tel: 02-6240000 Email:  H6835-FB3@sofitel.com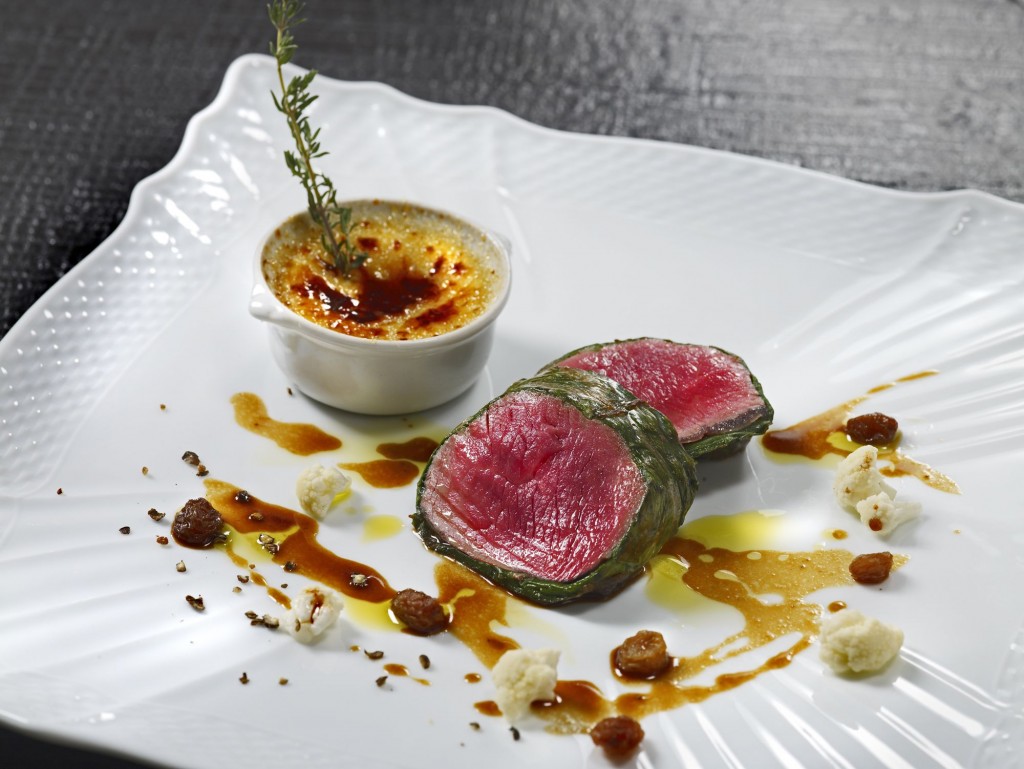 SO Sofitel, rebellious lifestyle hotels bursting with local energy
Playful audacity has a new name in SO Sofitel. This brand is a vibrant cocktail of French élan and local flair mixed expressly for stylish socializers. It's where locals and modern world-travelers go to meet their tribe. To see and be seen. To revel in the energy of the place. With its youthful dynamism and cosmopolitan twist, SO Sofitel appeals to stylish socializers. In Bangkok, Singapore and Mauritius, SO Sofitel is an experience apart from the rest, recognizable for its avant-garde design, state-of-the-art technology, surprising happenings and social experience.
Sofitel, authentic luxury hotels with a French soul, is the elegant answer to a luxury traveler's quest for the good things in life.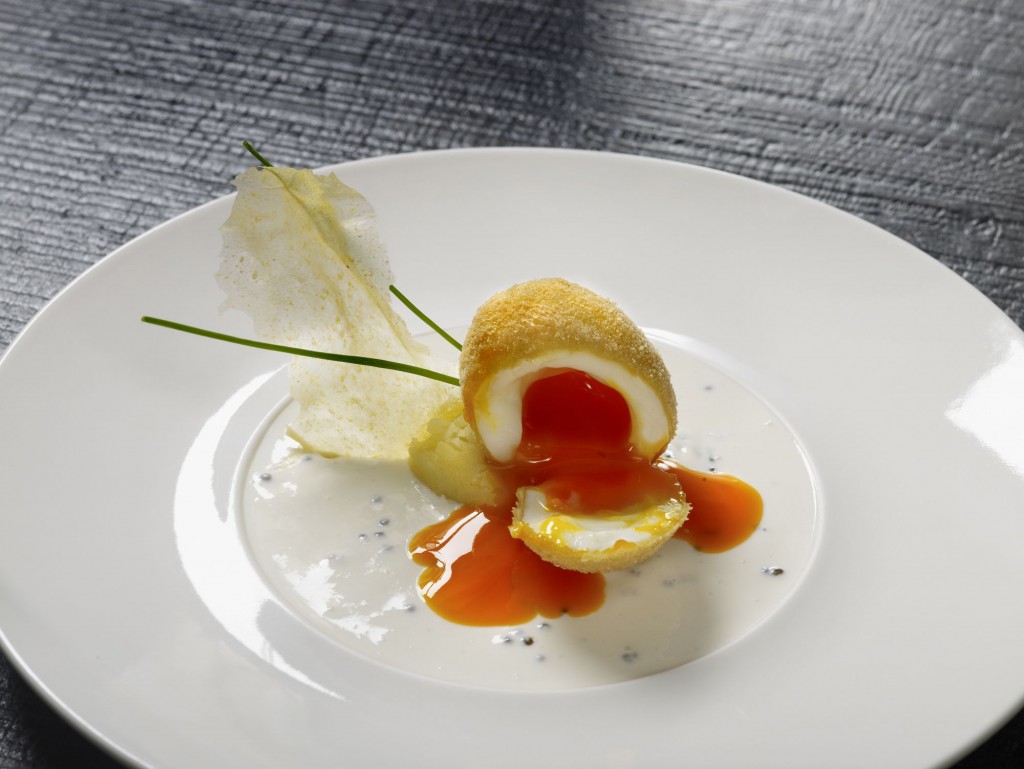 เชฟมิชลินสตาร์ "วาเลนติโน มาร์คาทีลี"
ณ โรงแรมโซ โซฟิเทล แบงคอก
โรงแรมโซ โซฟิเทล แบงคอก เชิญลิ้มลองอาหารที่จัดเตรียมและปรุงแต่งอย่างพิถีพิถัน โดย "วาเลนติโน มาร์คาทีลี" เชฟระดับ 2 ดาวมิชลิน เจ้าของร้านอาหาร Ristorante San Domenico จากประเทศอิตาลี โดยเชฟวาเลนติโน  จะมารังสรรค์อาหารมื้อค่ำในแบบ 4, 6 และ 9 เซ็ทคอร์ส ที่ห้องอาหารพาร์ค โซไซตี้ ในวันพุธ ที่ 27 ถึง วันอาทิตย์ ที่ 31 กรกฎาคม 2559 รวมไปถึงบุฟเฟ่ต์บรันช์ ในวันเสาร์ที่ 30 กรกฎาคม 2559 ที่ห้องอาหารเร้ด โอเว่น และมื้อกลางวัน เซ็ท 3 คอร์ส ในวันอาทิตย์ที่ 31 กรกฎาคม 2559 ที่ห้องอาหารพาร์ค โซไซตี้
สำรองที่นั่งได้ที่ 02-624-0000 หรืออีเมล์ h6835-fb3@sofitel.com
Park Society Brunch (Sun 31st July)
3-course: THB 2,400++
Amuse bouche
Mousse mortadella with sticks
Egg in raviolo "san domenico"
Egg inside pasta with brown butter,
Parmesan cheese and in-season truffle
Sea bass
Roasted slice of Adriatic sea bass in a  stew of artichoke & basil sauce
or
Beef Rossini
Filetto Rossini with red wine sauce & agretti
Hot Choc Fondant
Tart hot fondentecon chocolate with mint ice cream
The menu is for all members of the table
Park Society Dinner
(Wed 27th – Sun 31st July)
4-course: THB 2,900++ (THB 4,000++ with wine pairing)
Amuse bouche
Mousse mortadella with sticks
Burrata Cheese
Mozzarella and burrata mousse with fresh tomato fondue and basil
Scallop
Roasted sea scallop with saffron cream & gold fried leek
Sea bass
Roasted slice of Adriatic sea bass in a stew of artichoke & basil sauce
Or
Beef Rossini
Filetto Rossini with red wine sauce & agretti
Hot Choc Fondant
Tart hot fondentecon chocolate  with mint ice cream
The menu is for all members of the table
Park Society Dinner
(Wed 27th – Sun 31st July)
6-course: THB 3,900++ (THB 5,300++ with wine pairing)
Amuse bouche
Mousse mortadella with sticks
Burrata Cheese
Mozzarella and burrata mousse with fresh tomato fondue and basil
Scallop
Roasted sea scallop with saffron cream & gold fried leek
Egg in raviolo "san domenico"
Egg inside pasta with brown butter,
Parmesan cheese and in-season truffle
Lobster
Warm steamed lobster with green pea's sauce & white asparagus salad
Sea bass
Roasted slice of Adriatic sea bass in a stew of artichoke & basil sauce
or
Beef Rossini
Filetto Rossini with red wine sauce & agretti
Italiano Ice Cream Cake
Sicilian cassata parfait in blue berries sauce
The menu is for all members of the table
Park Society Dinner
9-course: THB 5,500++ (THB 7,700++ with wine pairing)
Amuse bouche
Mousse mortadella with sticks
Burrata Cheese
Mozzarella and burrata mousse with fresh tomato fondue and basil
Scallop
Roasted sea scallop with saffron cream & gold fried leek
Egg in raviolo "san domenico"
Egg inside pasta with brown butter, Parmesan cheese and in-season truffle
Lobster
Warm steamed lobster with green pea's sauce & white asparagus salad
Classic tortellini Bolognese
Rich Bolognese tortellini with parmesan fondue and dry Parma ham
Sea bass
Roasted slice of Adriatic Sea bass in a stew of artichoke & basil sauce
Beef Rossini
Filetto Rossini with red wine sauce & agretti
Italiano Ice Cream Cake
Sicilian cassata parfait in blue berries sauce
Mascarpone cheese with coffee ' biscuit
Extra Dishes Add To A La Carte…
Foie Gras
Roasted goose liver with truffle and dried figs
served with apples puree, toast and balsamic vinegar
Classic tortellini Bolognese
Rich Bolognese tortellini with parmesan fondue and dry Parma ham
Asparagus Soup
Soup of fresh asparagus
Duck Breast
Roasted breast of duck with black olive taggiasca sauce
& a bunch of gratin baby onions
Related posts: