"Bonjour France" The Premium French Product Fair
To celebrate the 50th anniversary of the Franco – Thai Chamber of Commerce
To celebrate its 50th Anniversary and to confirm that "France" is the world's leader in Fashion, art, and food, the Franco-Thai Chamber of Commerce has organized "Bonjour France" It's the first French Lifestyle and Fashion product fair to be held in Thailand, featuring a variety of top-quality products such as clothes, perfume, jewelry, home décor, furniture, art creation products, and much more! Bonjour France also boasts an animation program to showcase French culture, spanning from live performances to food tastings. The opening ceremony was chaired by H.E. Mr. Gilles Garachon, the Ambassador of France to Thailand at Central Court Area, Central World Shopping Center.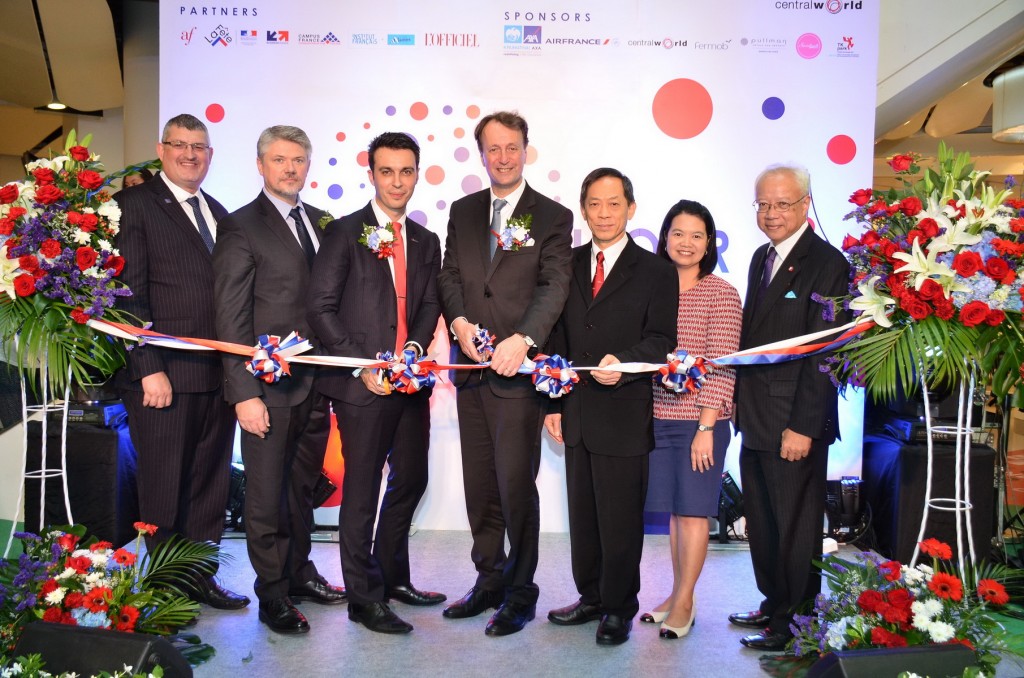 Mr. Thomas Sanchez, Voice President of the FTCC revealed that "The Franco – Thai Chamber of Commerce has been supporting and developing trade relationships and investments between Thai and French businesspeople since 1966. In celebrating its 50th anniversary, the Franco – Thai Chamber of Commerce is organizing "Bonjour France" by putting together French lifestyle and fashion products for the first time in Thailand, so that businesspeople and entrepreneurs can gain new ideas as well as experience French culture through great design works. Moreover, Thai designers can also learn from the work ethic and style of French brands to see why they are so well accepted and popular around the world, in order to adapt their great art skills.Thus, I really hope that this event will transfer knowhow and help improve business for those who attend. The event features more than 40 booths of French products, ranging from fashion, art objects, furniture, decorative items, skin care, baby products as well as French Gourmet and wines.Information on studies and tourism in France for those who would like continue or pursue their studies in France" or visit France is also available at Campus France and Air France booths."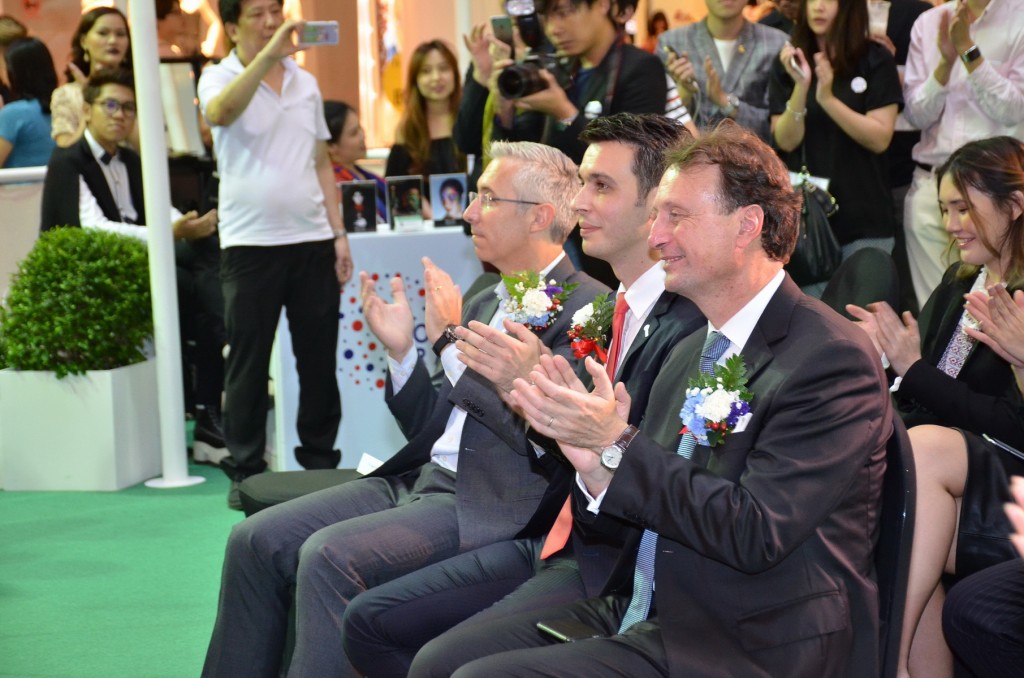 Bonjour France's visitors will be able to browse products while walking through décor reminiscent of beautiful French style gardens, Parisian parks and famous terrace cafés, and even snap a photo with a replica of the world famous Eiffel Tower. The Parisian-inspired décor will welcome shoppers and food testers while selecting products from France by such brands as Mauboussin, designers of traditional French accessories with almost 200 years of history creating watches, rings, bracelets and other fine jewelry. The wide range of French goods will also include organic kid's products from Centifolia, voted French Best Organic Cream in 2016, as well as prints from Yellow Corner, the renowned photo art gallery that puts together rare photos from world-class photographers. Those looking for furniture cannot miss the beauty of Fermob, the legendary outdoor furniture brand that was founded the same year as the Eiffel tower 125 years ago, as it features unique designs and 23 colorful shades. Visitors will be able to sample exquisite tastes from France, and experience French culture through traditional cuisine.  Viennoiseries, that is, French pastries from EIFFEL CAFÉ by Chef Hervé Frérard, the world renowned chef From France, will be available for guests to enjoy while they also taste the soft deliciousness of "Below 11", premium home-made ice-cream using Thai ingredients.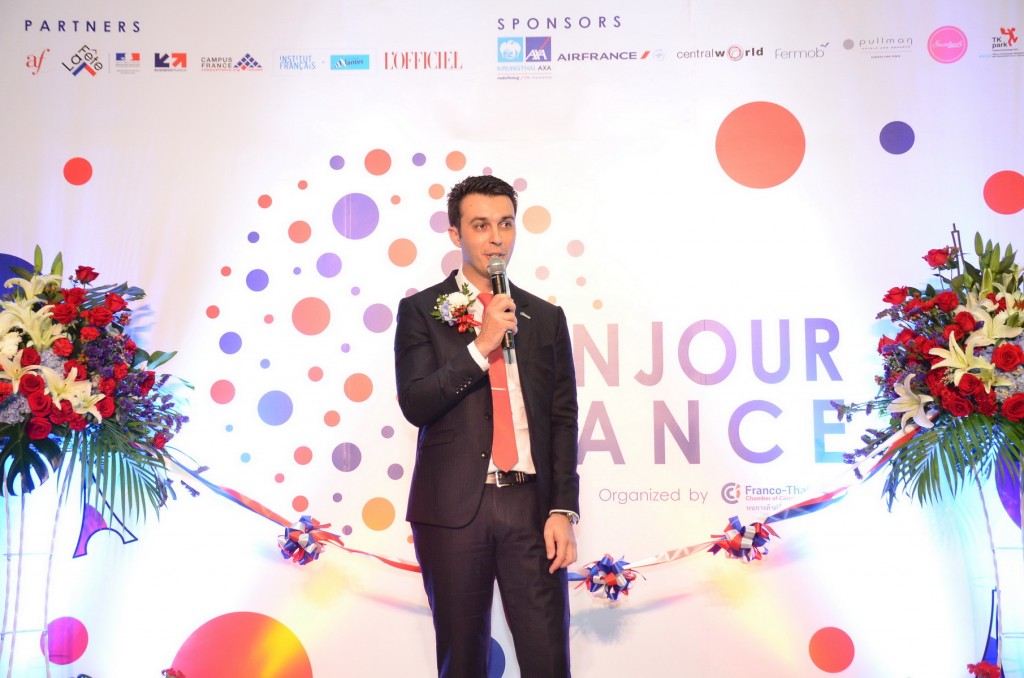 The not to be missed animation program highlights the artistry and the French 'Art de Vivre.' Visitors at Bonjour France will enjoy an exclusive concert by Laurent Ban and Yves Baron le Tenor, famous stage heroes of musical theater (Notre-Dame de Paris, Zorro, Le Petit Prince…) who will perform a unique show especially tailored for Bonjour France.  French music will also be featured during Bonjour France's opening ceremony, with a concert by the talented students of Triam Udom School. Other highlights include the world-famous French Can Can dance performance, a French DJ set, Mime performances by Thailand's got talent competitors Setup Mountain, and a vibrant fashion show from French designers Ungaro and Louis Féraud.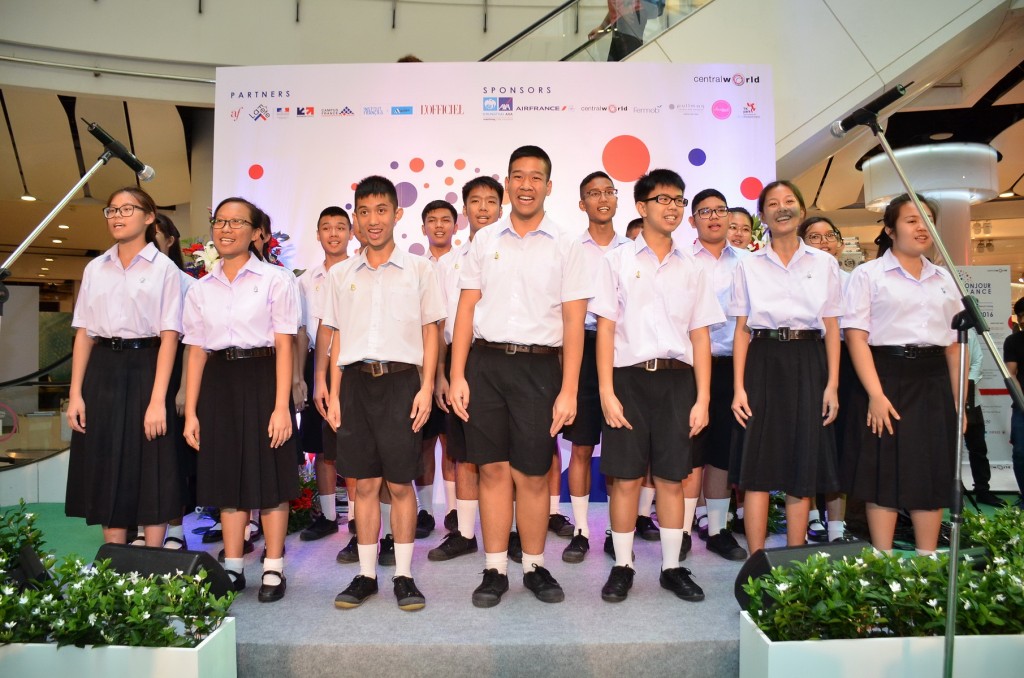 Enjoy top-quality French products at "Bonjour France", the first French lifestyle and fashion product fair in Thailand from today until July 17th, 2016 at Central World Shopping Center. For more information, please call 02-650-9613-4 or follow Facebook: Bonjour France Bangkok.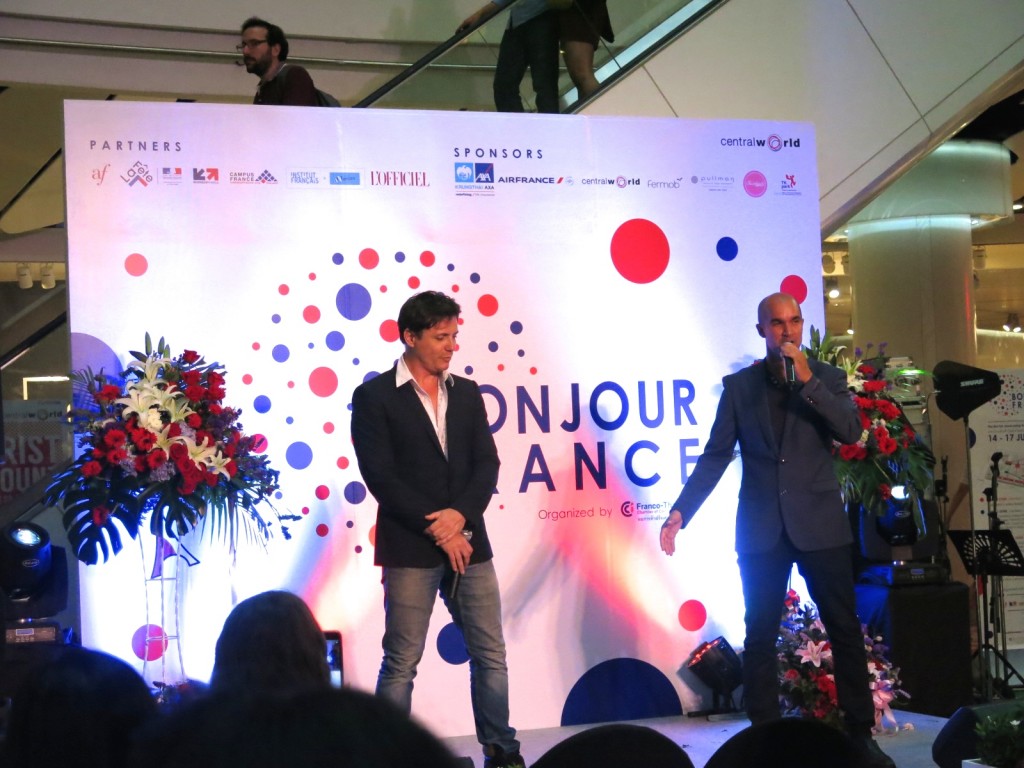 "บงชูร์ ฟรองซ์" มหกรรมรวมสินค้าคุณภาพพรีเมี่ยม แดนน้ำหอม
ฉลอง 50 ปี หอการค้าฝรั่งเศส-ไทย
เพื่อฉลองครบรอบ 50 และเพื่อตอกย้ำว่า "ฝรั่งเศส" เป็นผู้นำด้านแฟชั่น ศิลปะ และอาหาร หอการค้าฝรั่งเศส-ไทย จึงจัดงาน "บงชูร์ ฟรองซ์" มหกรรมสินค้าแฟชั่นและไลฟ์สไตล์ฝรั่งเศส   ครั้งยิ่งใหญ่ในเมืองไทย ตระการตากับสินค้าดีมีคุณภาพมากมาย อาทิ เสื้อผ้า, น้ำหอม, จิวเวลรี่,                 ของตกแต่งบ้าน, เฟอร์นิเจอร์, อุปกรณ์สร้างสรรค์งานศิลปะ เป็นต้น โดยได้รับเกียรติจากเอกอัครราชทูตฝรั่งเศสประจำประเทศไทย มร.จิลส์ การาชง (Mr.Gilles Garachon) เป็นประธานในพิธีเปิดงานอย่างเป็นทางการ ในวันพฤหัสบดีที่ 14 กรกฎาคม 2559 ณ ลานเซ็นทรัลคอร์ท ศูนย์การค้าเซ็นทรัลเวิลด์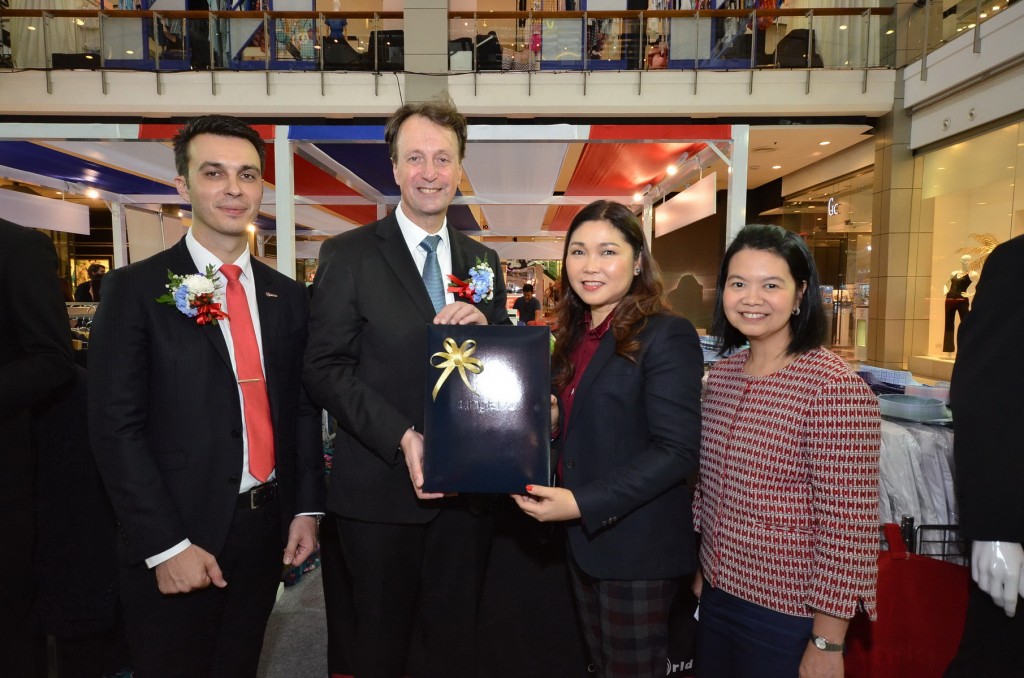 มร. โทม่า ซานเชส (Mr. Thomas Sanchez) รองประธานกรรมการบริหารหอการค้าฝรั่งเศส-ไทยเผยว่า "หอการค้าฝรั่งเศส-ไทย เป็นหนึ่งในหน่วยงานผู้อยู่เบื้องหลังคอยช่วยเหลือ สนับสนุน และกระชับความสัมพันธ์ทางการค้าและการลงทุนระหว่างนักธุรกิจชาวไทยและชาวฝรั่งเศสให้แน่นแฟ้นยิ่งขึ้น  มายาวนาน นับตั้งแต่ปี 2509 จวบจนปัจจุบันมีอายุครบ 50 ปี จึงจัดงาน "บงชูร์ ฟรองซ์" เพื่อเฉลิมฉลอง โดยงานนี้ได้รวบรวมสินค้าแฟชั่น ไลฟ์สไตล์ ทั้ง กิน ดื่ม เที่ยว และของตกแต่งบ้านในสไตล์ปารีเซียง เพื่อให้นักธุรกิจ และบุคคลที่อยากมีกิจการของตนเองได้มาเก็บเกี่ยวไอเดียใหม่ๆ รวมถึงได้สัมผัสวัฒนธรรมฝรั่งเศสผ่านงานศิลปะงานดีไซน์ต่างๆ และยังเป็นโอกาสให้นักออกแบบดีไซเนอร์ชาวไทยได้เห็นถึงการทำงานของแบรนด์ฝรั่งเศสว่าทำไมสินค้าฝรั่งเศสถึงได้รับการยอมรับและความนิยมจากทั่วโลก  นอกจากนี้ภายในงานยังมีโซนอาหารและไวน์, โซนการท่องเที่ยว, การจัดหางานและการลงทุนในประเทศฝรั่งเศส รวมถึงมีโซนการศึกษา สำหรับแนะนำน้องๆ หรือ ผู้ปกครองที่อยากจะส่งลูกให้ไปเรียนที่ฝรั่งเศสรวมทั้งหมดกว่า 40 บูธ"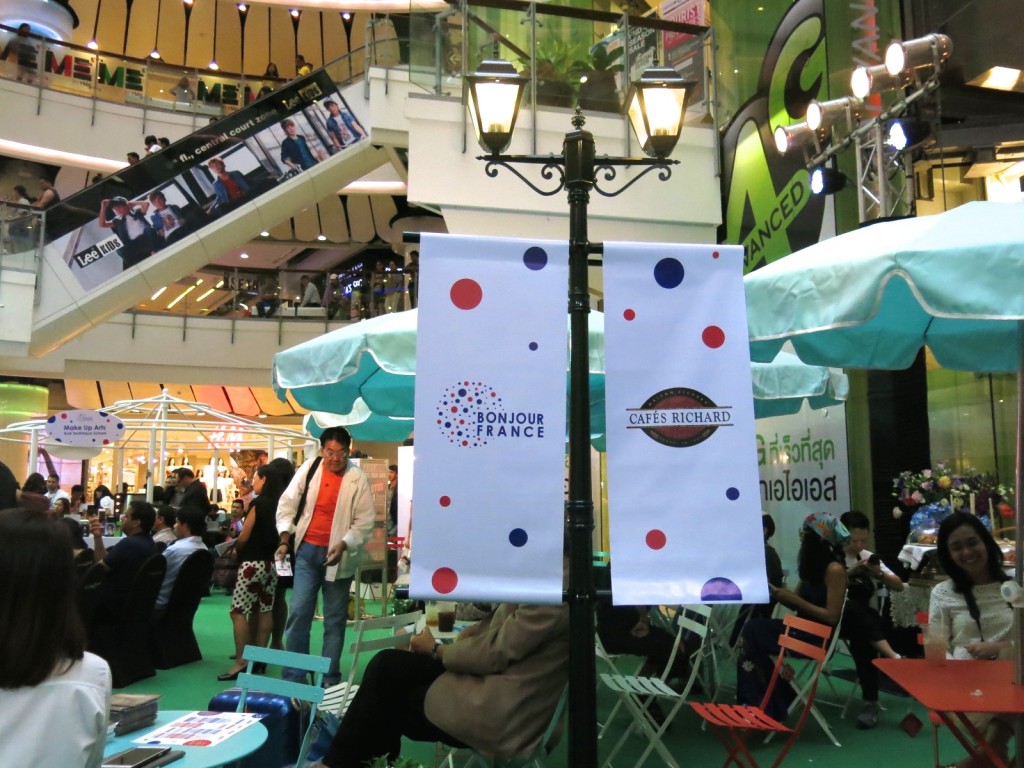 บรรยากาศภายในศูนย์การค้าเซ็นทรัลเวิลด์ถูกเนรมิตให้กลายเป็นสวนสวยสไตล์ฝรั่งเศส โดดเด่นด้วยแบบจำลองหอไอเฟลสูงกว่า 3 เมตร และเพลิดเพลินกับเสียงร้องเพลงประสานเสียงอันเพราะๆ จากน้องๆ โรงเรียนเตรียมอุดมศึกษา ที่มาขับร้องเพลงชาติฝรั่งเศส และเพลงแผ่นดินของเรา เพื่อต้อนรับเหล่านักช็อป นักชิม ที่ต่างพาเหรดกันมาเลือกสรรสินค้าดีมีคุณภาพจากฝรั่งเศส อาทิ Mauboussin (โมบูแซง) เครื่องประดับสไตล์ฝรั่งเศสที่มีประวัติยาวนานเกือบ 200 ปี มีให้เลือกหลากหลายสไตล์ ทั้งนาฬิกา, แหวน และสร้อยข้อมือ เป็นต้น รวมถึงผลิตภัณฑ์ออแกนิคสำหรับเด็ก Centifolia (เซ็นติโฟเลีย) ที่ได้รับการโหวตจากชาวฝรั่งเศสให้เป็นครีมออแกนิคที่ดีทีสุดใน       ปี 2016 และตื่นตากับแกลลอรี่ภาพถ่าย จาก Yellow Korner (เยลโล คอร์เนอร์) แกลลอรี่ชื่อดังของฝรั่งเศส รวบรวมภาพถ่ายหายาก จากช่างภาพระดับโลก
สำหรับผู้มองหาเฟอร์นิเจอร์ไม่ควรพลาดมาชมความงามของ Fermob (แฟร์ม็อบ)แบรนด์เฟอร์นิเจอร์กลางแจ้งในตำนานชื่อดังของโลกก่อกำเนิดขึ้นพร้อมกับหอไอเฟล เมื่อกว่า 125 ปีก่อน  ซึ่งมีจุดเด่นที่ดีไซน์อันเป็นเอกลักษณ์ คงความคลาสสิกและโดดเด่นด้วยสีคัลเลอร์ฟูลที่มีให้เลือกถึง 23  เฉดสี นอกจากนี้ยังได้สัมผัสวัฒนธรรมฝรั่งเศสผ่านอาหารรสเลิศ อย่าง Viennoiserie (เวียนนวซเซอร์รี่) ขนมอบสไตล์ฝรั่งเศส จาก EIFFEL CAFÉ (ไอเฟล คาเฟ่) โดยเชฟ แอร์เว่ แฟร์ราร์ด เชฟดังระดับโลกชาวฝรั่งเศส นอกจากนี้ยังได้ลิ้มรสความนุ่ม ละมุน ของ "Below 11" (บีโลว์ อีเลฟเว่น) ไอศครีมโฮมเมดระดับ พรีเมี่ยม ที่ใช้วัตถุดิบในประเทศไทยอีกด้วย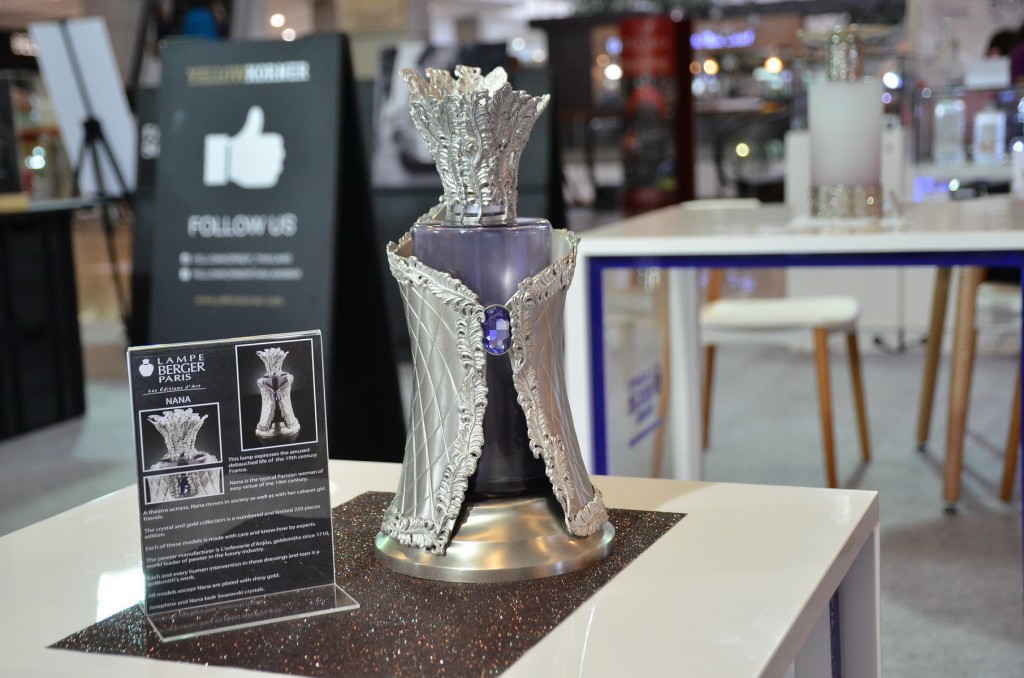 ร่วมเลือกซื้อสินค้าคุณภาพจากประเทศฝรั่งเศสได้ในงาน "บงชูร์ ฟรองซ์"                    มหกรรมสินค้าแฟชั่นและไลฟ์สไตล์ฝรั่งเศสครั้งยิ่งใหญ่ ตั้งแต่วันนี้ ถึง 17 กรกฎาคม 2559   ณ ศูนย์การค้าเซ็นทรัลเวิลด์  สอบถามรายละเอียดเพิ่มเติม โทร.02-650-9613-4 หรือติดตามใน facebook: Bonjour France Bangkok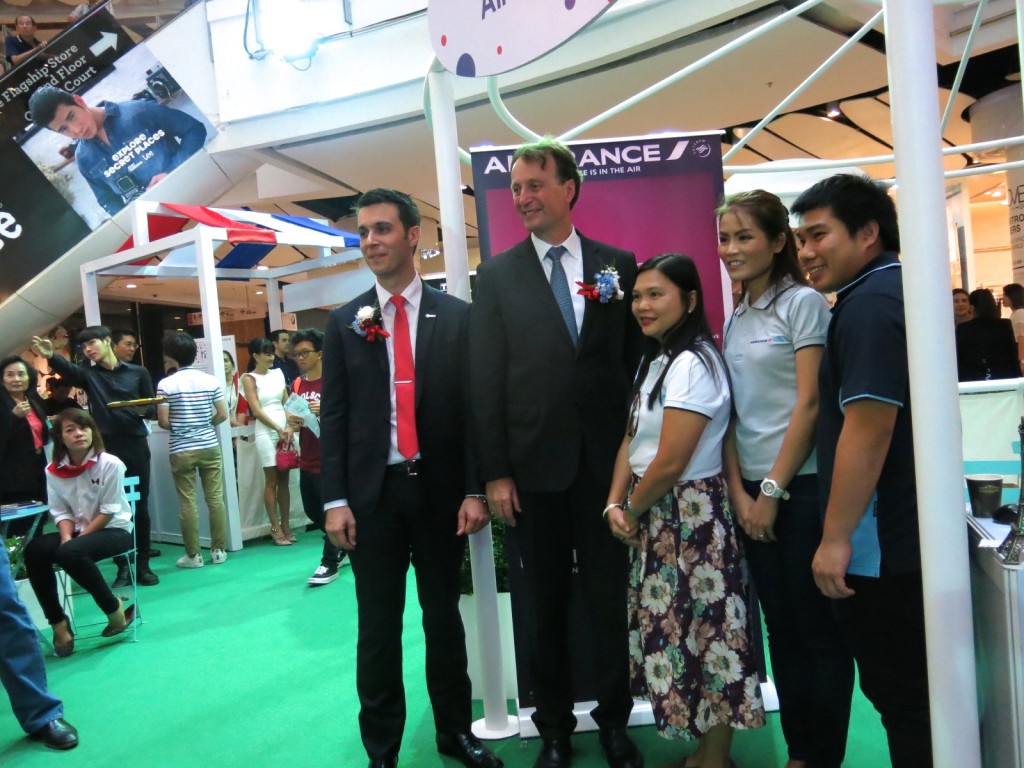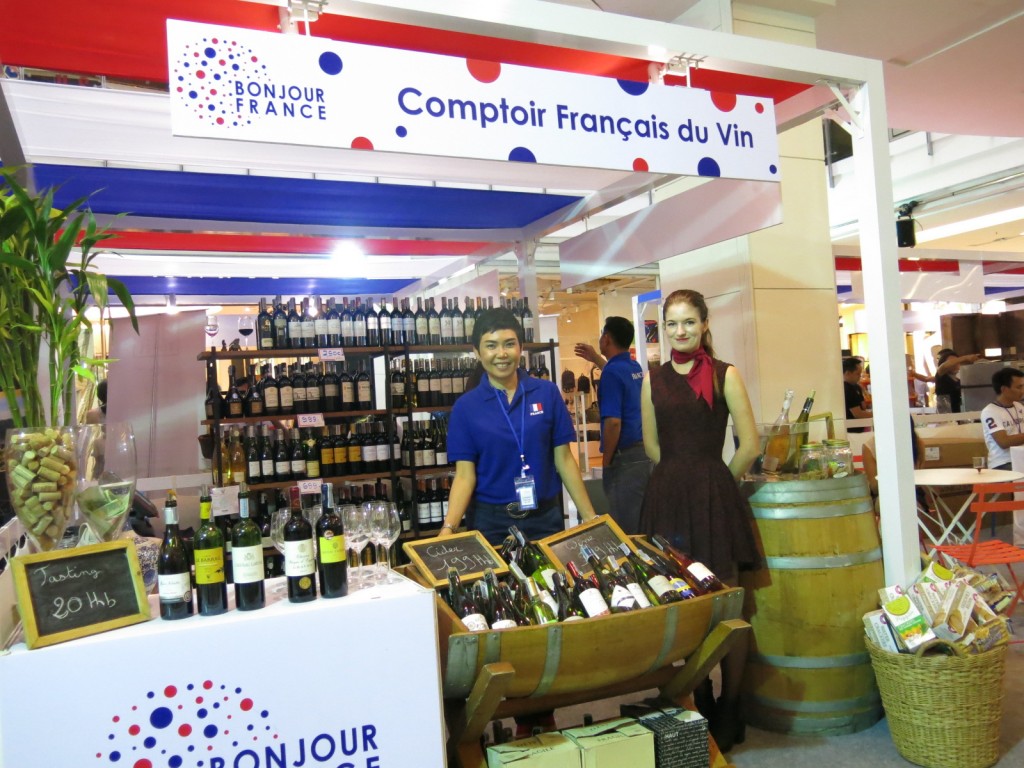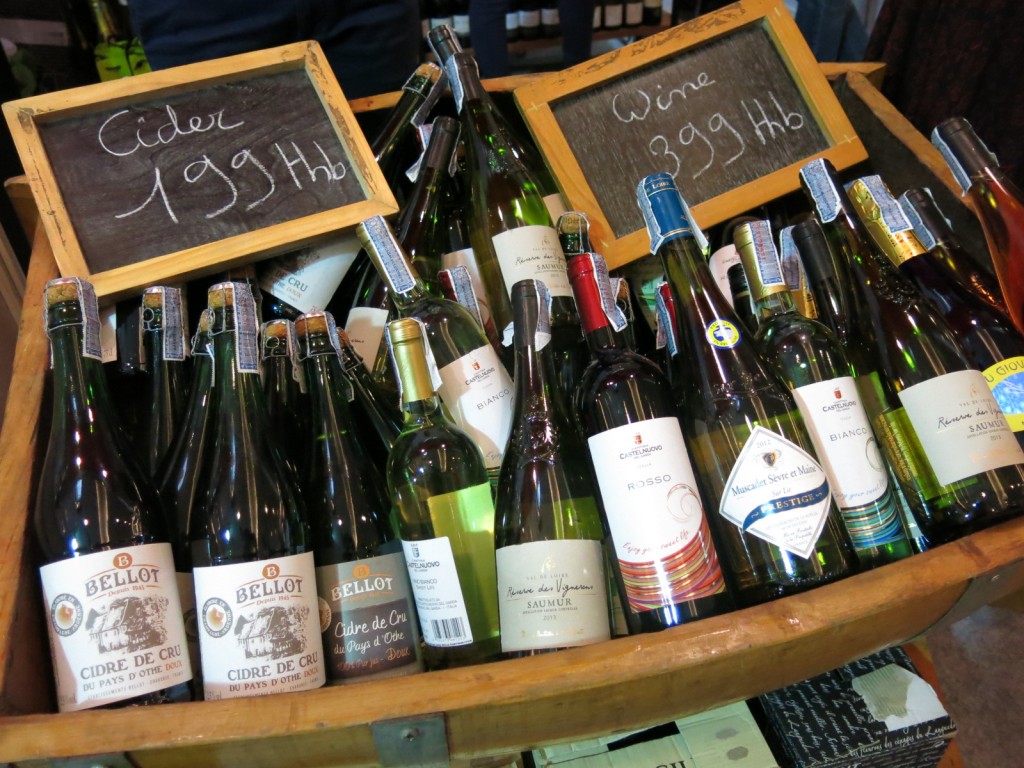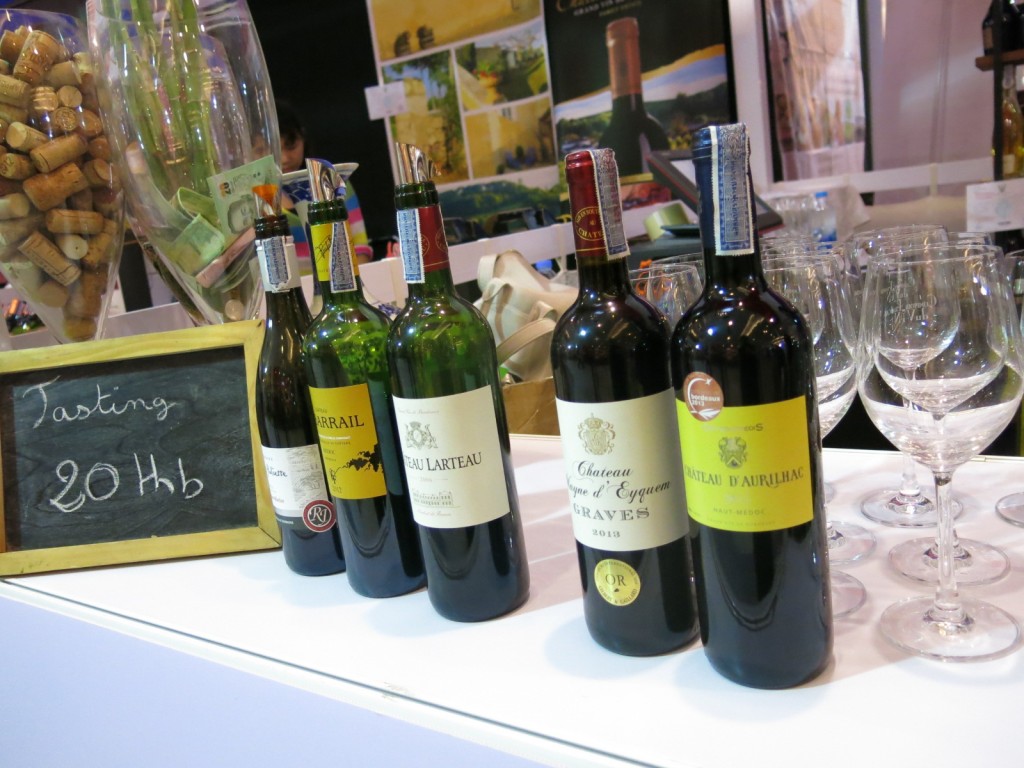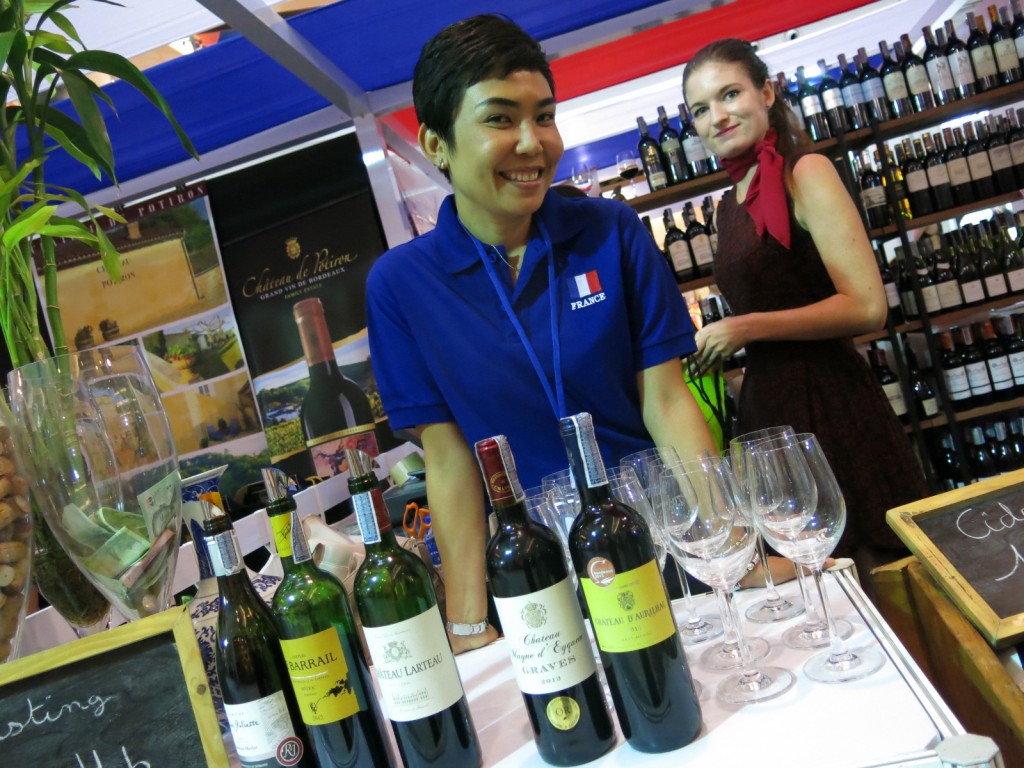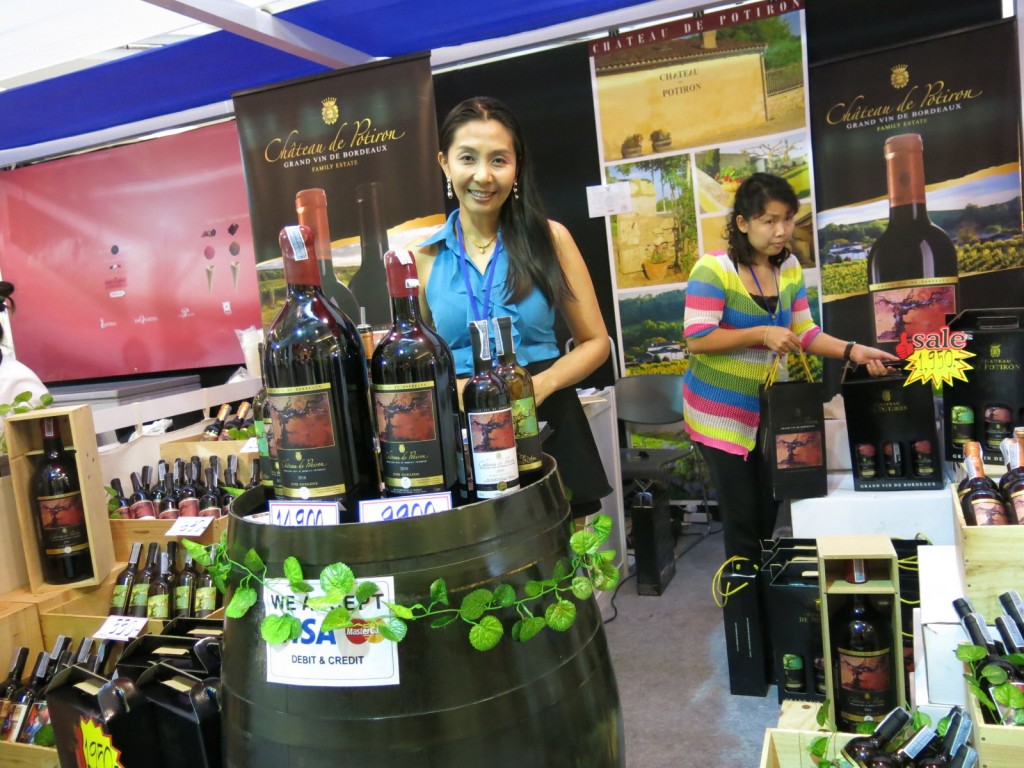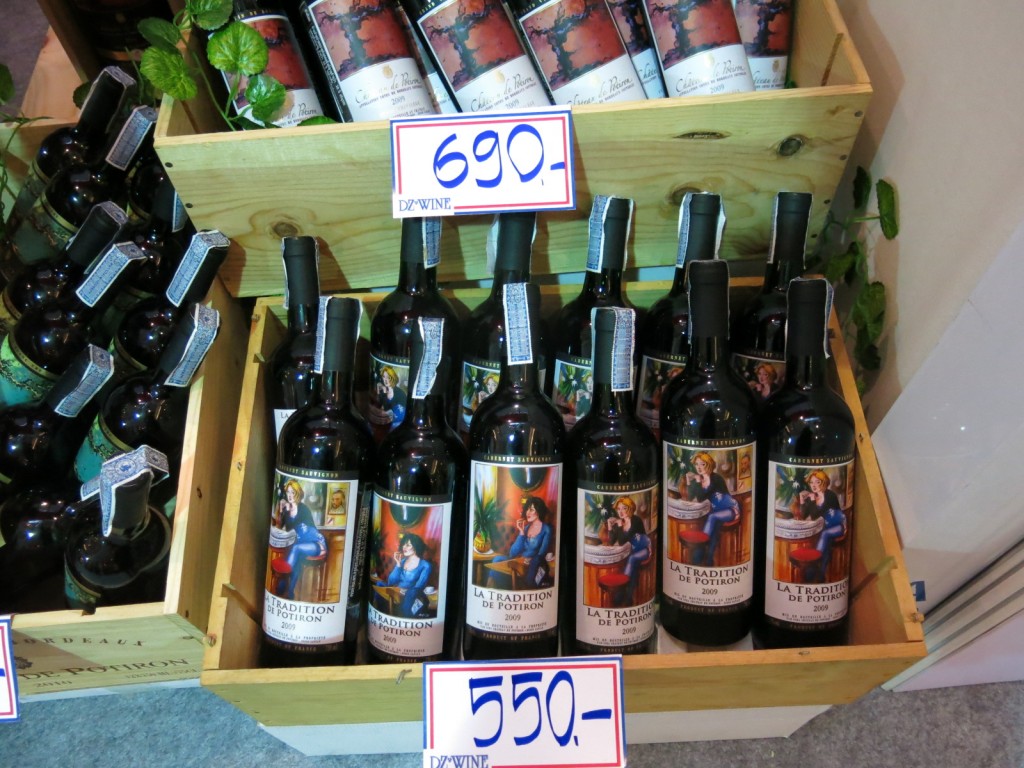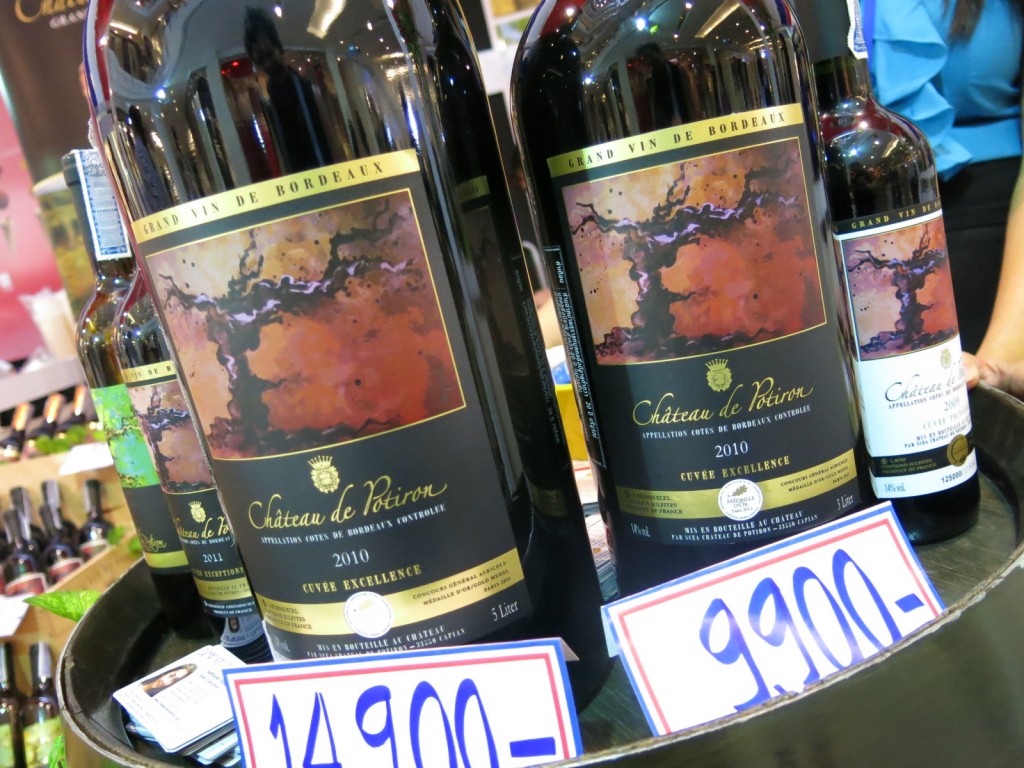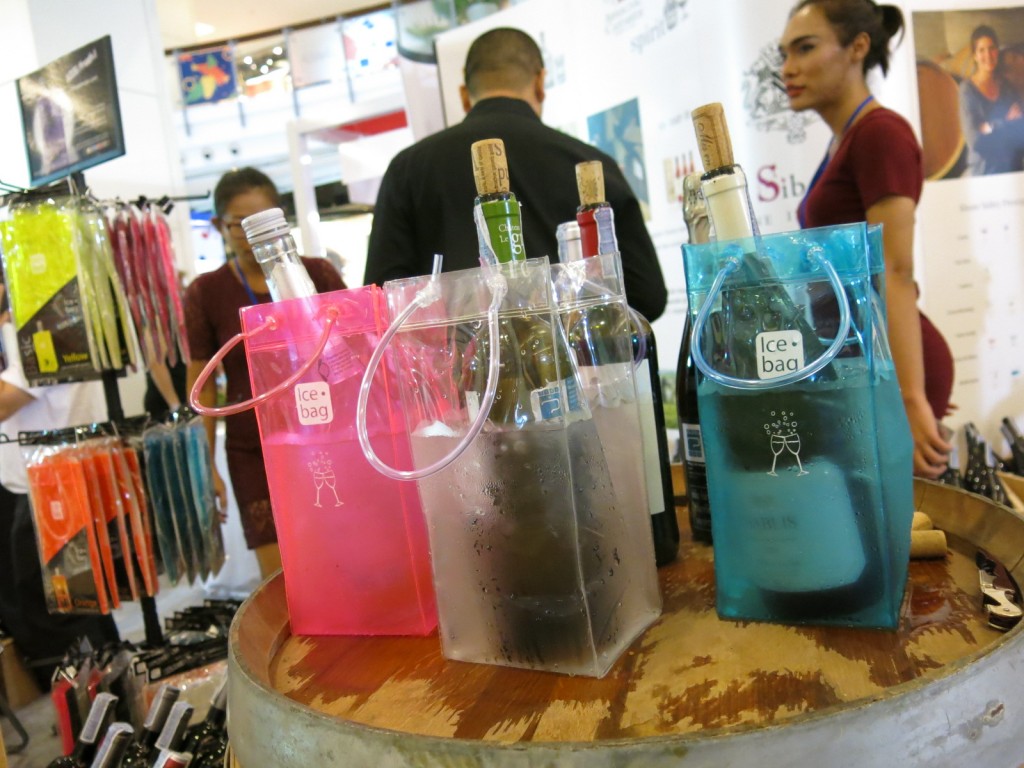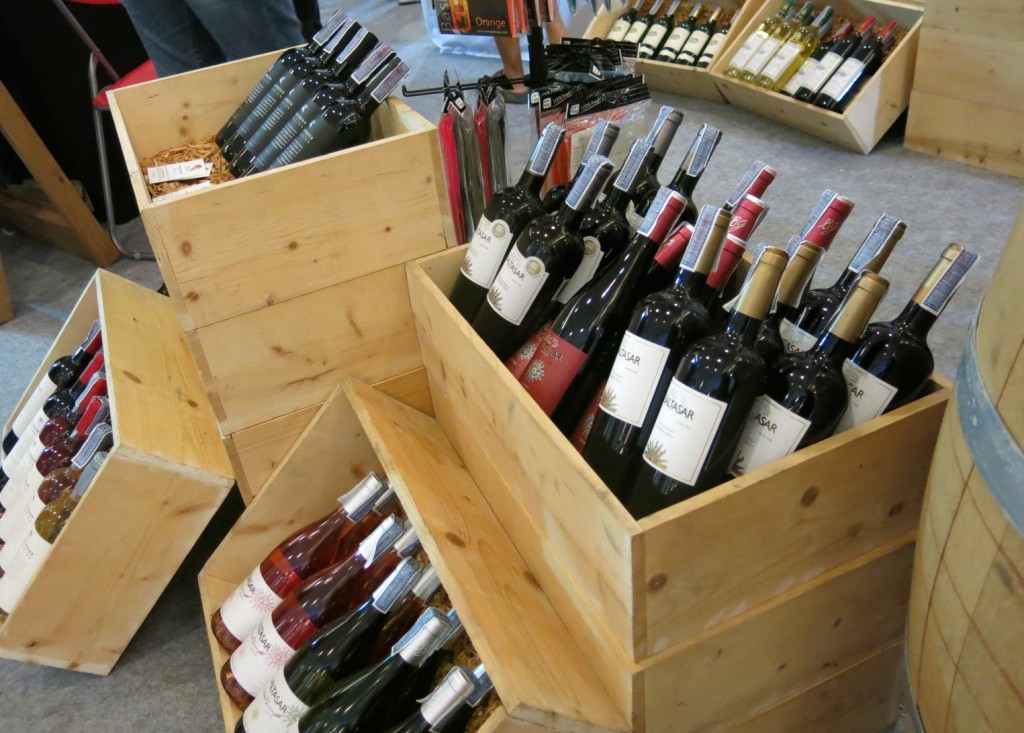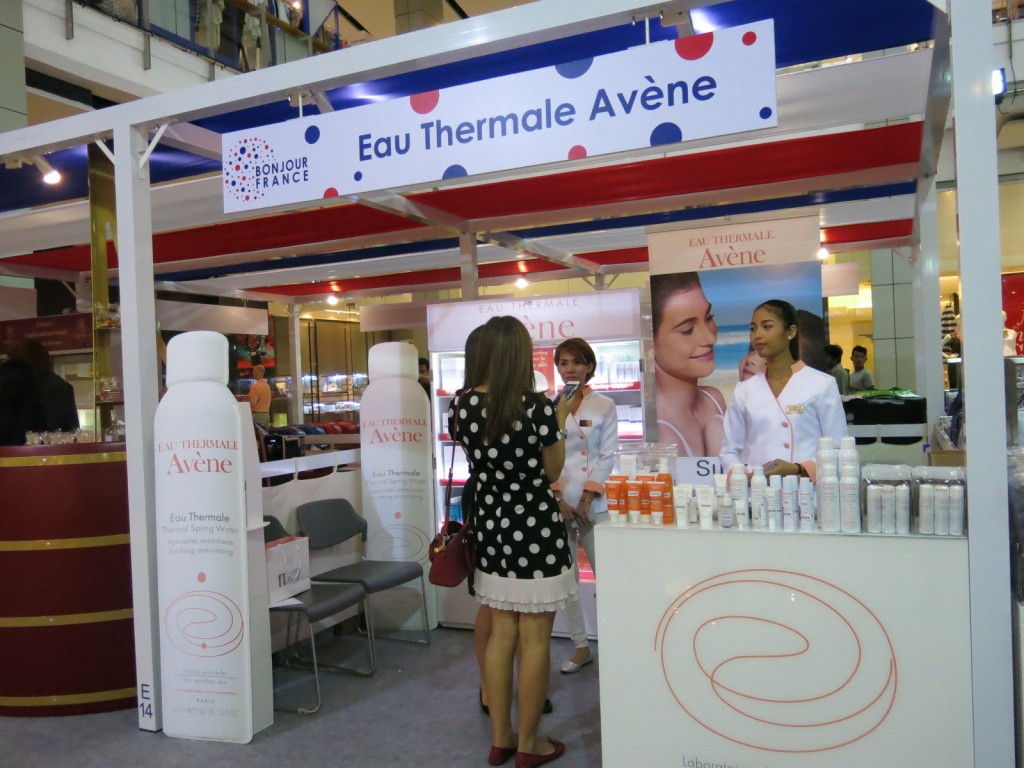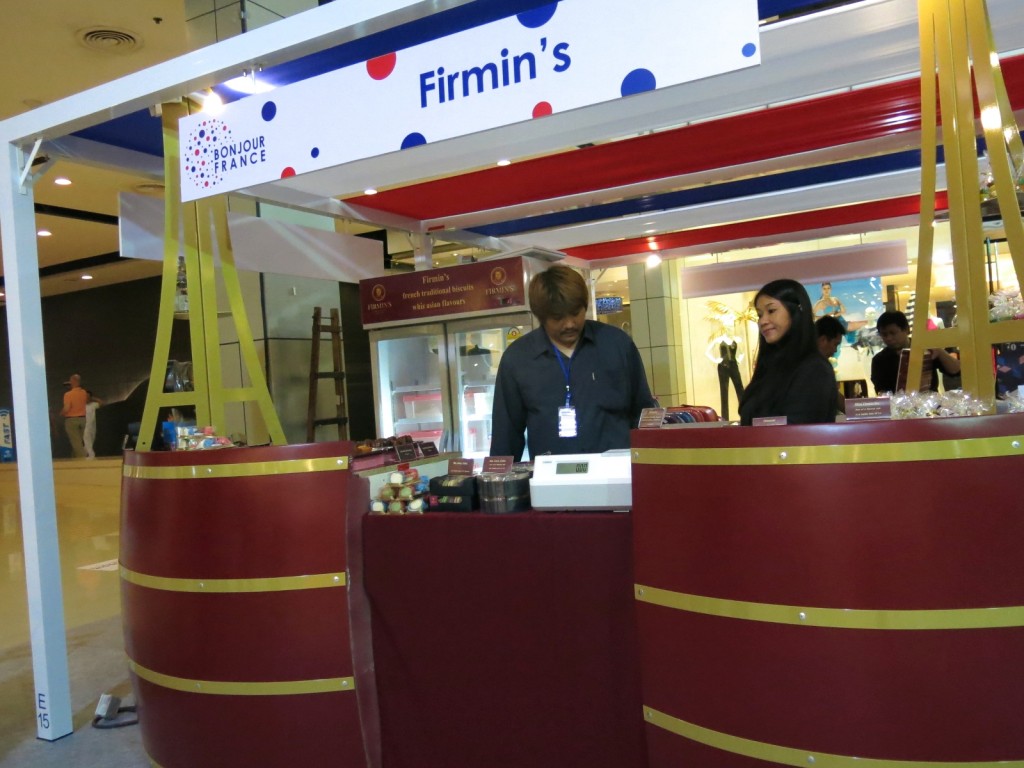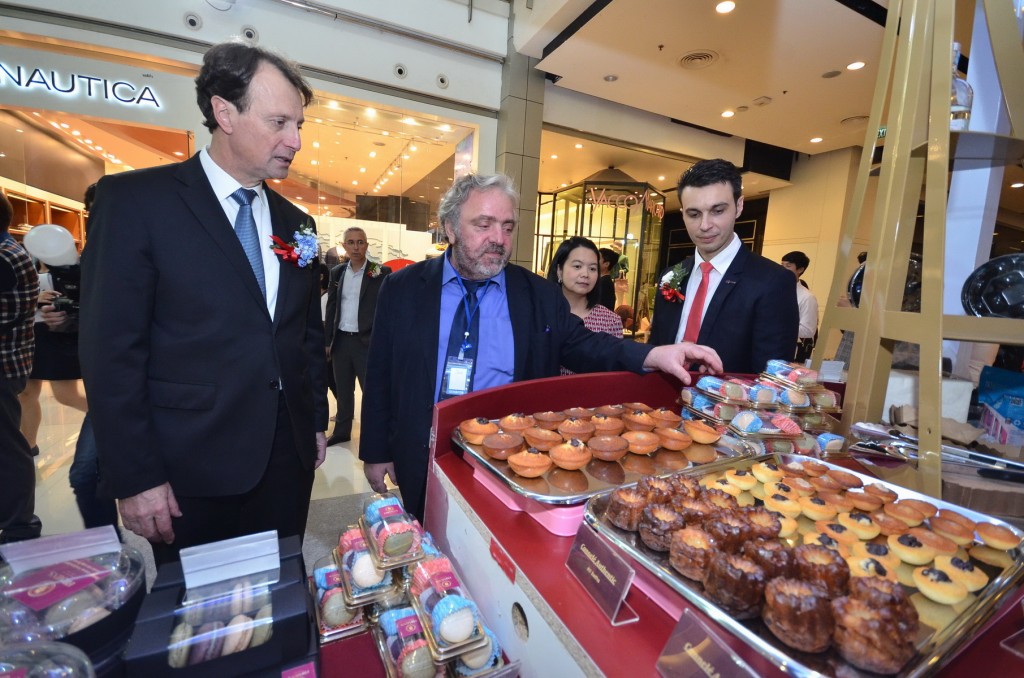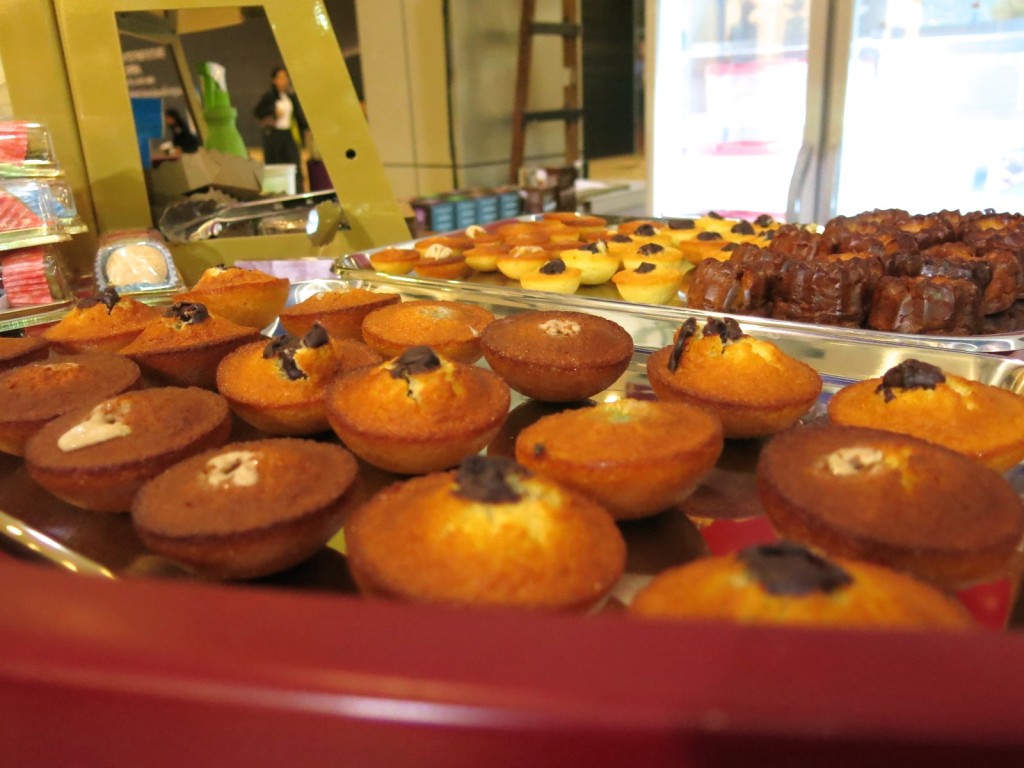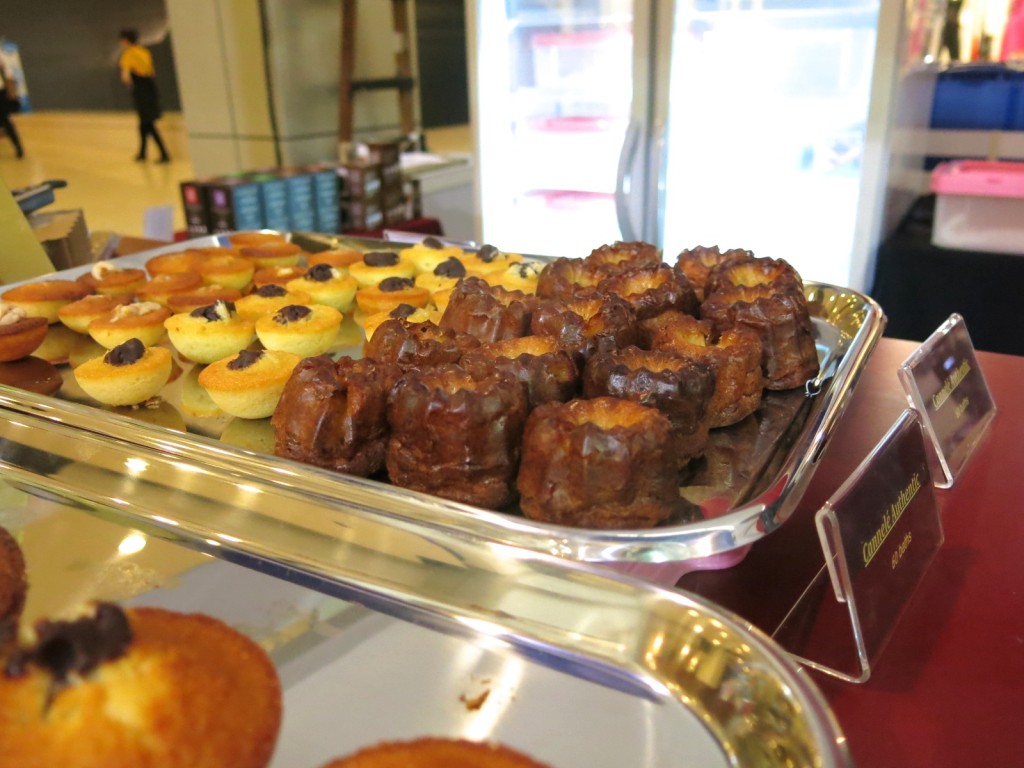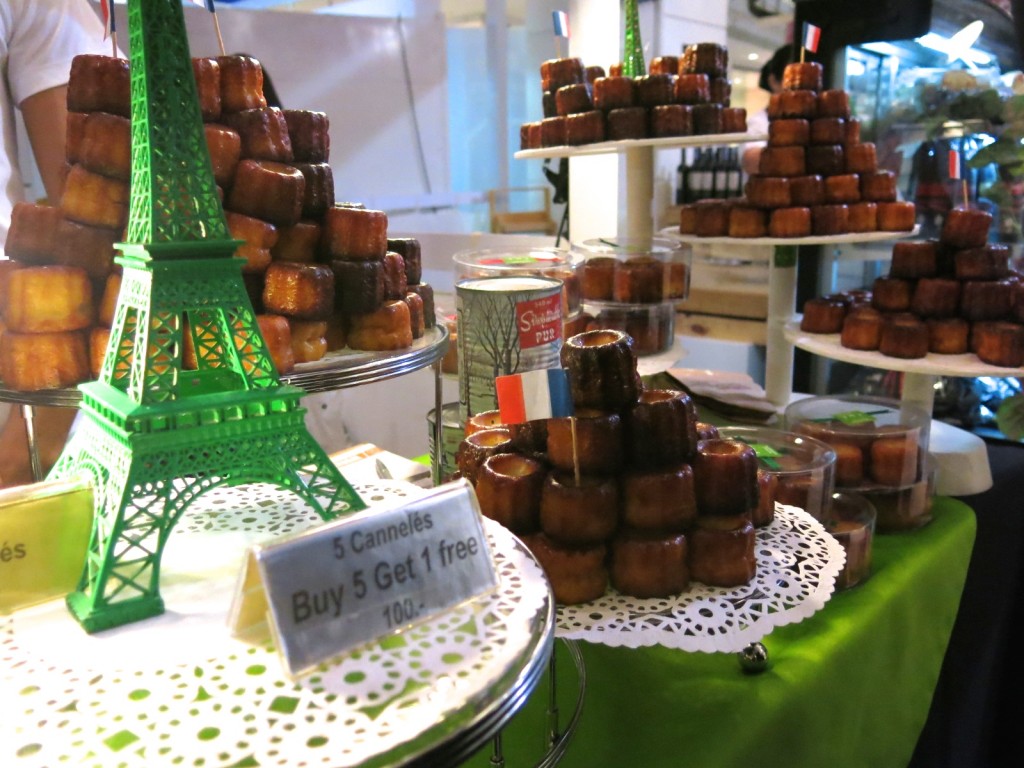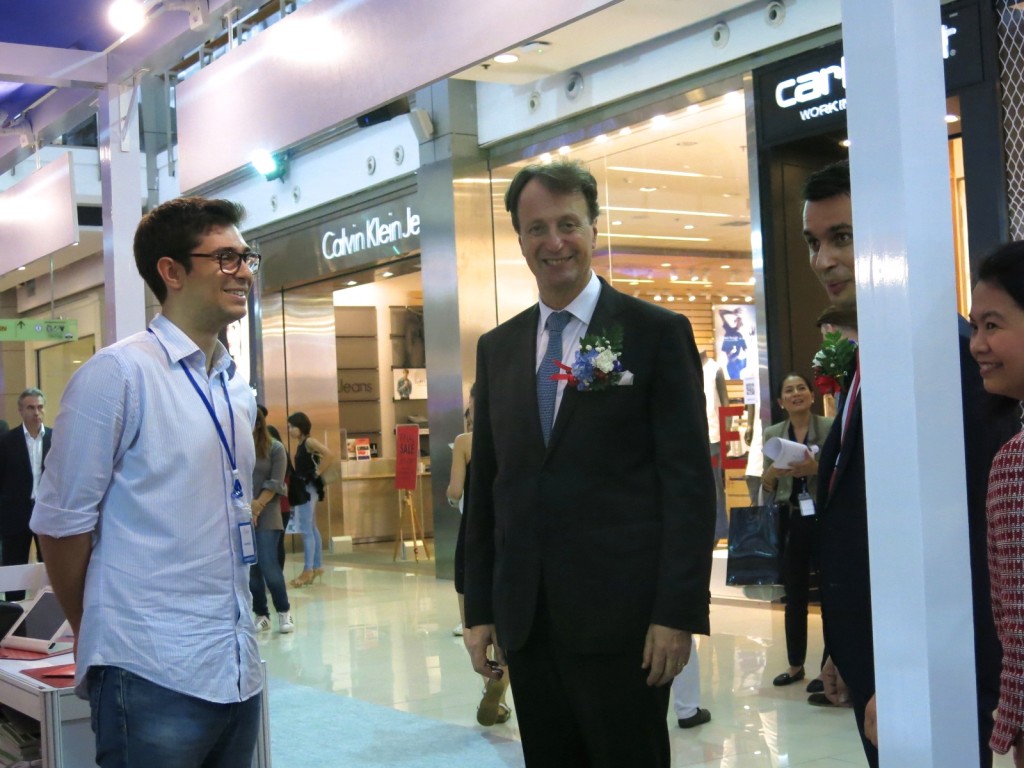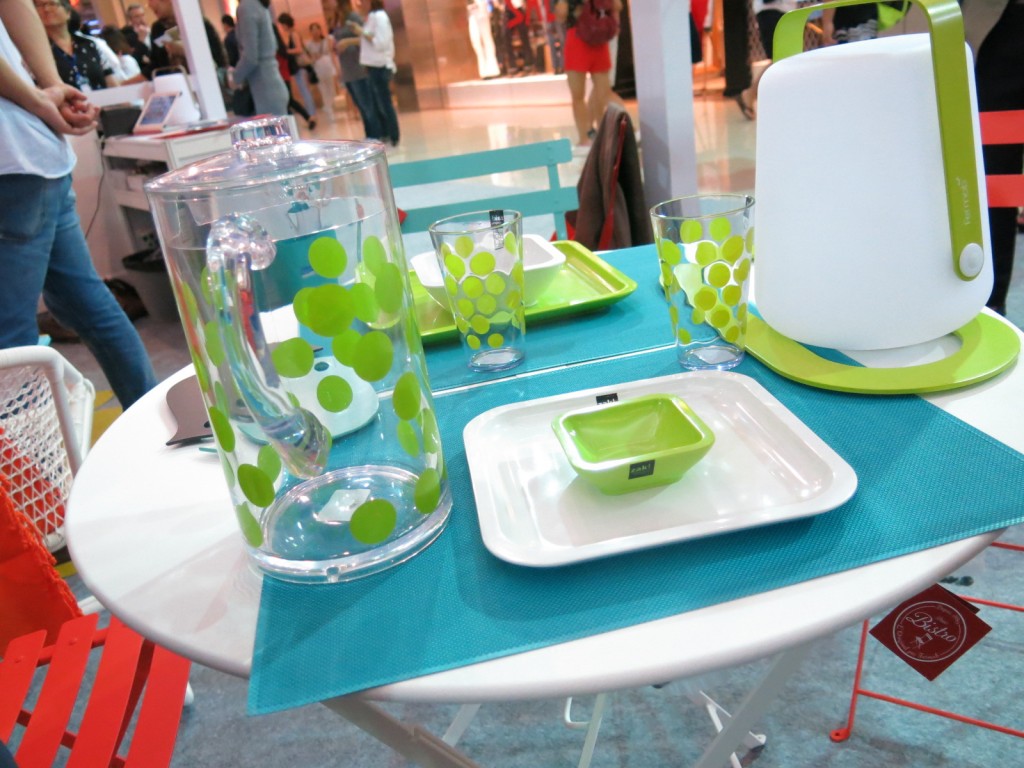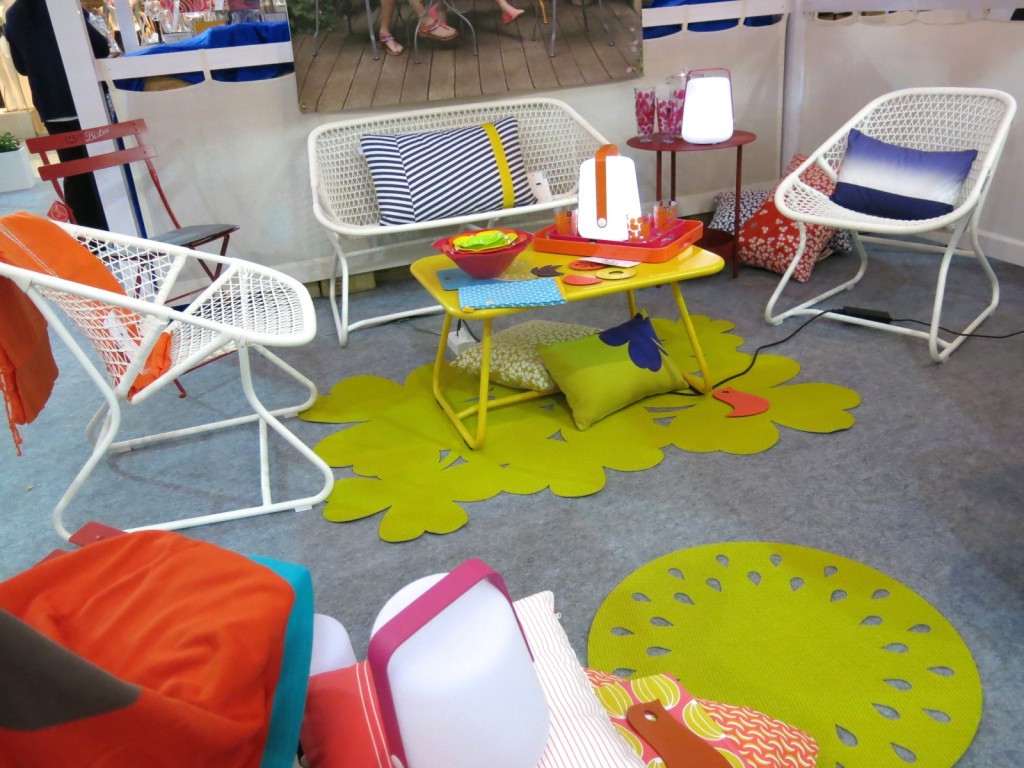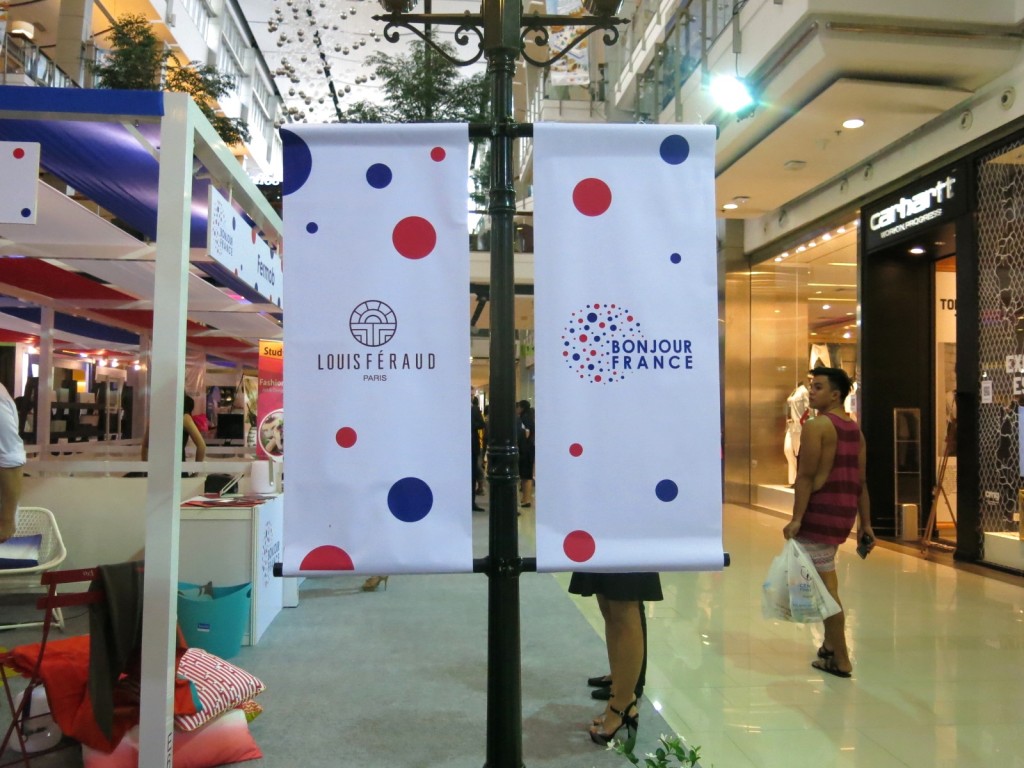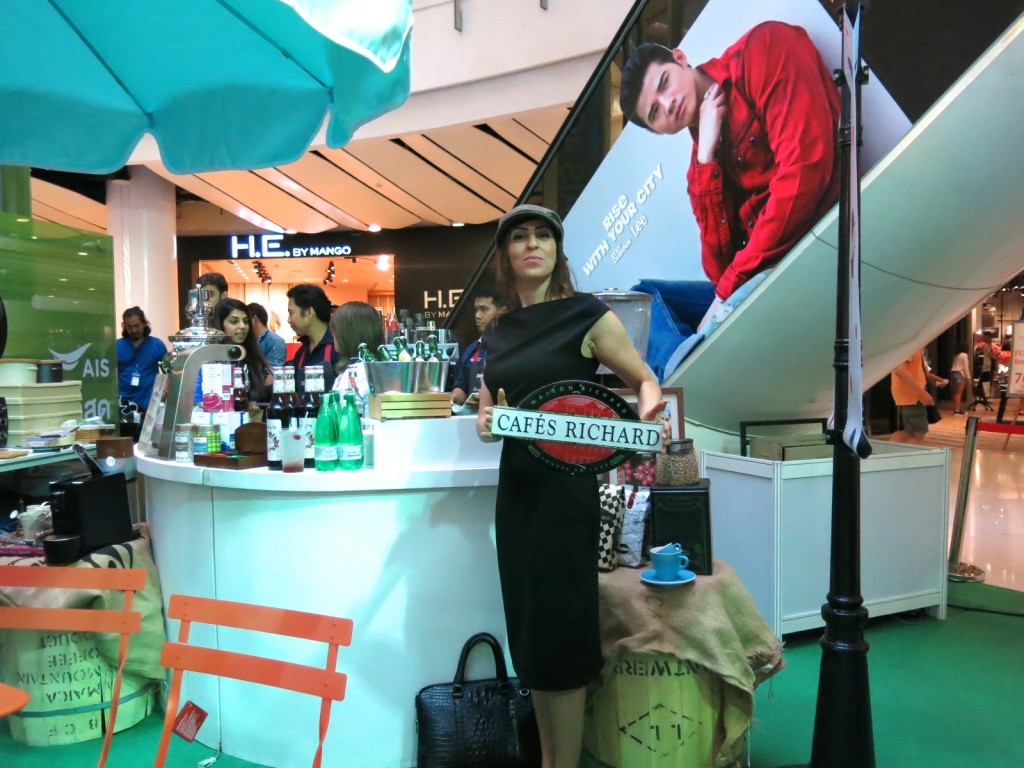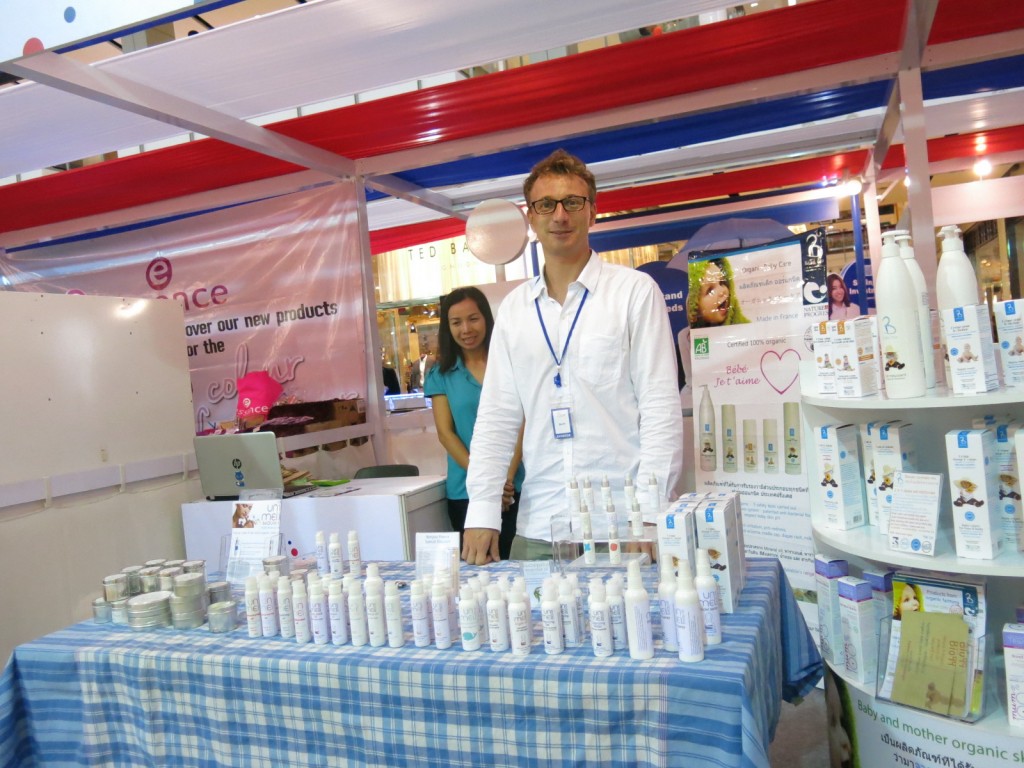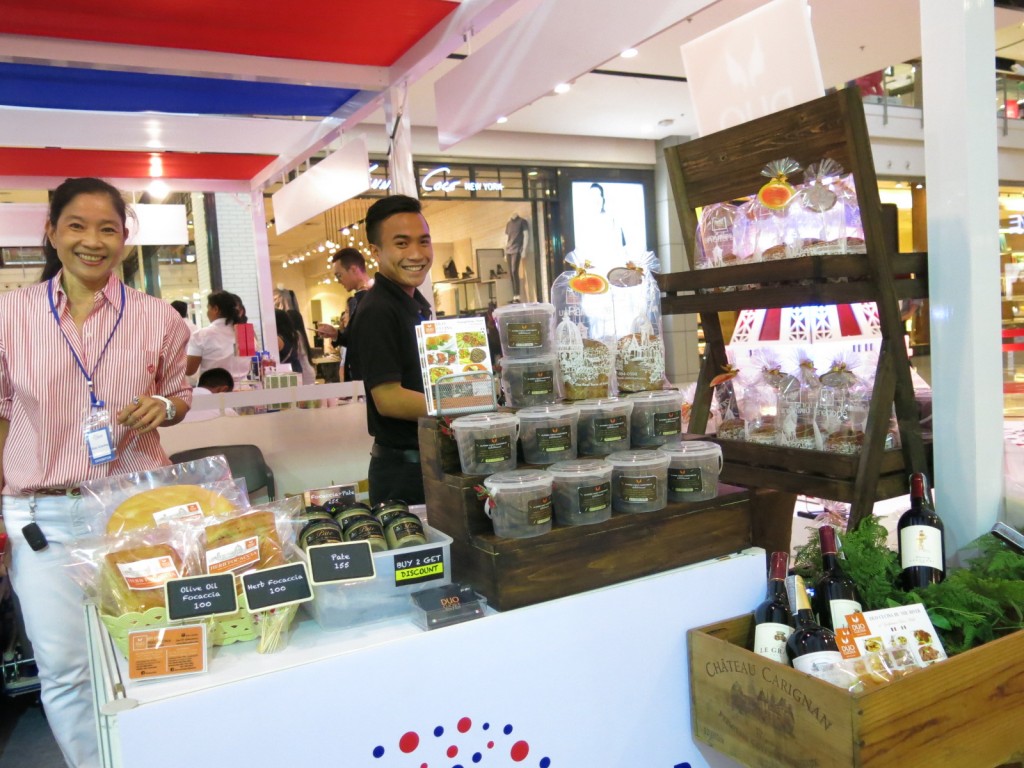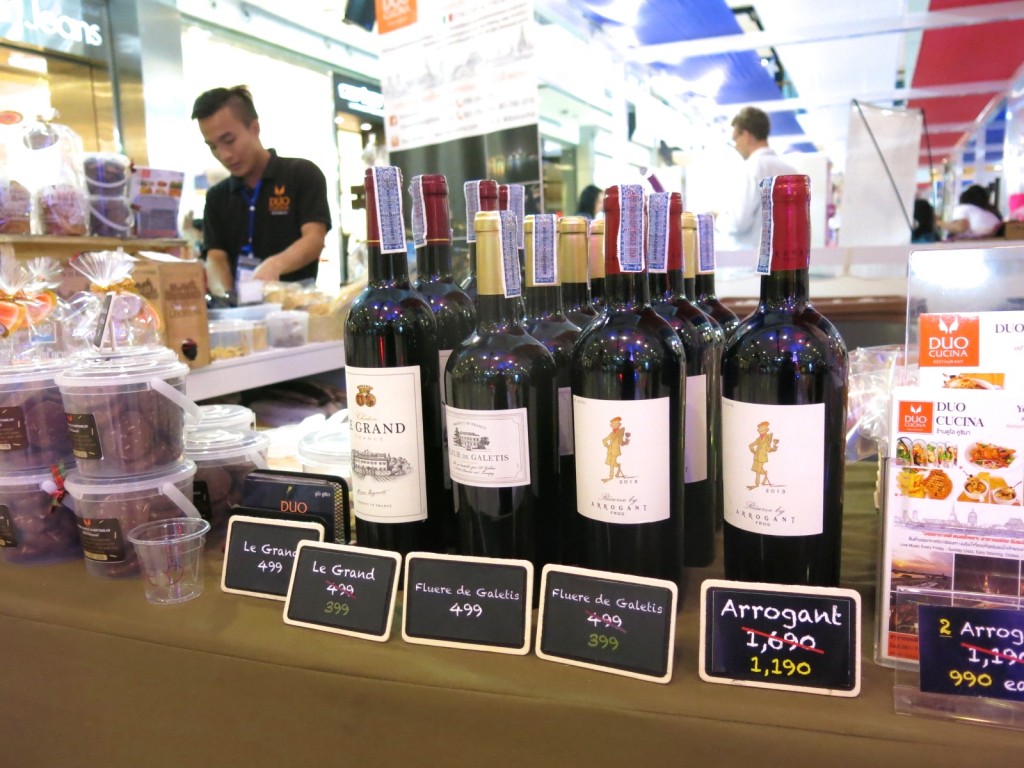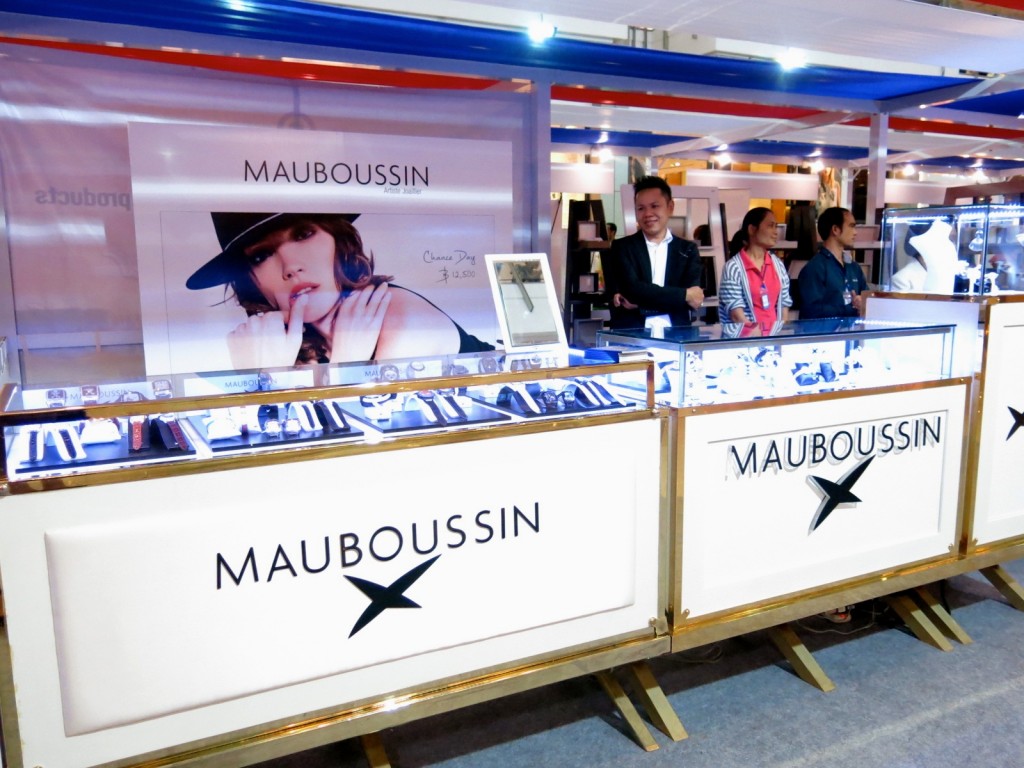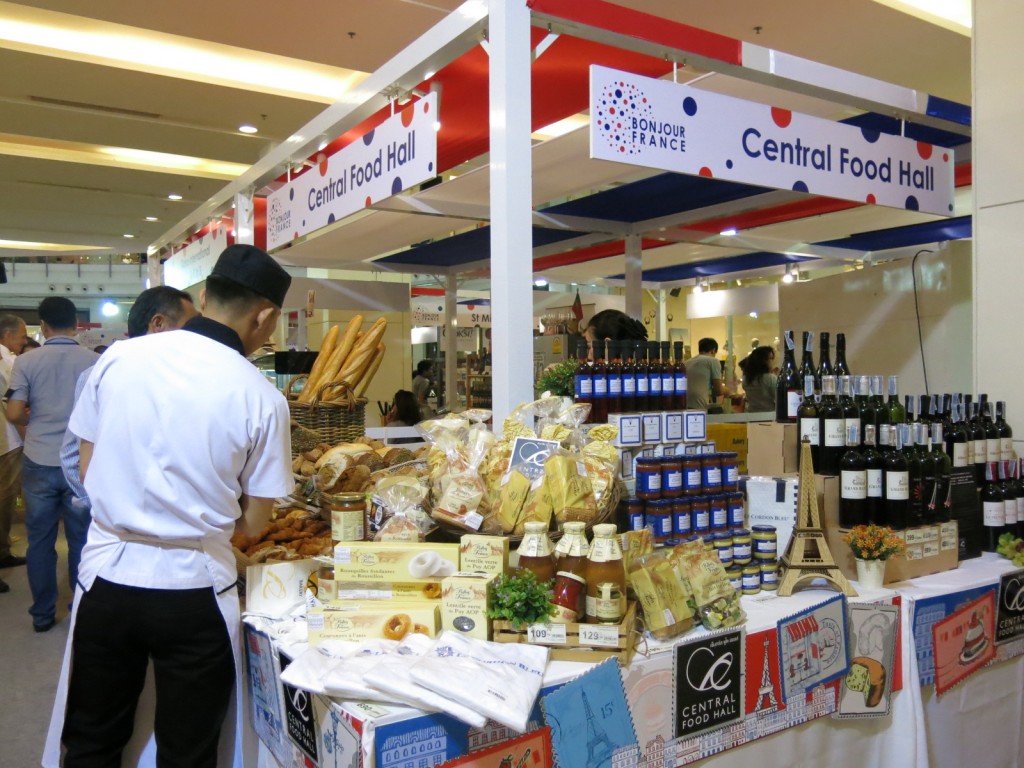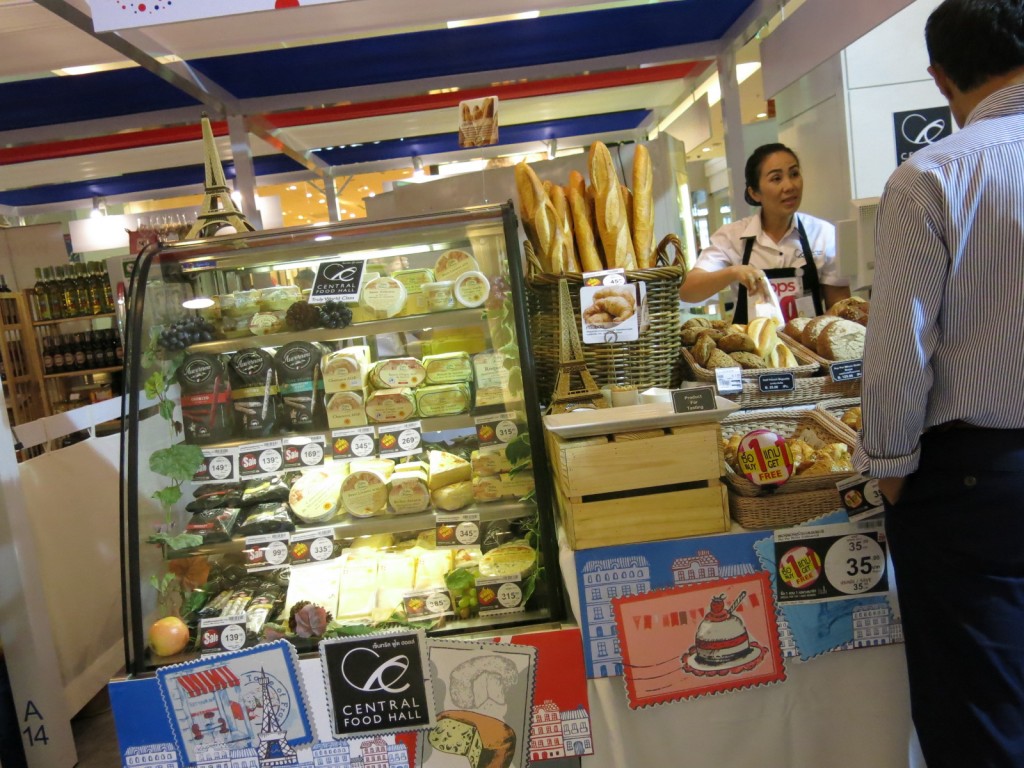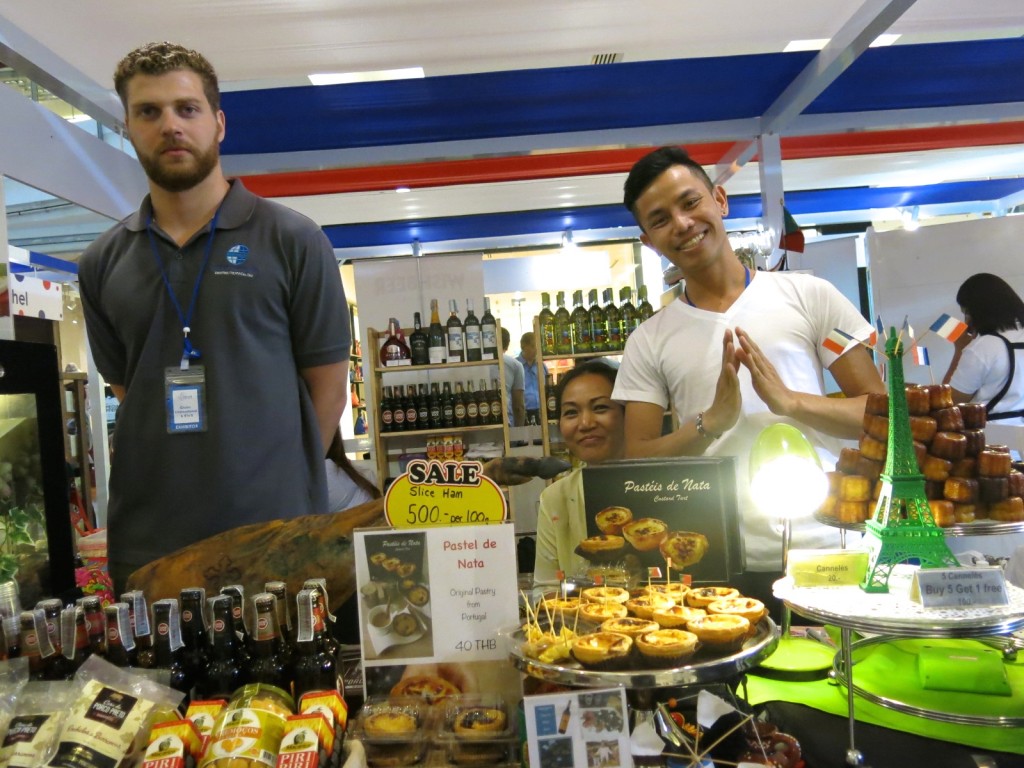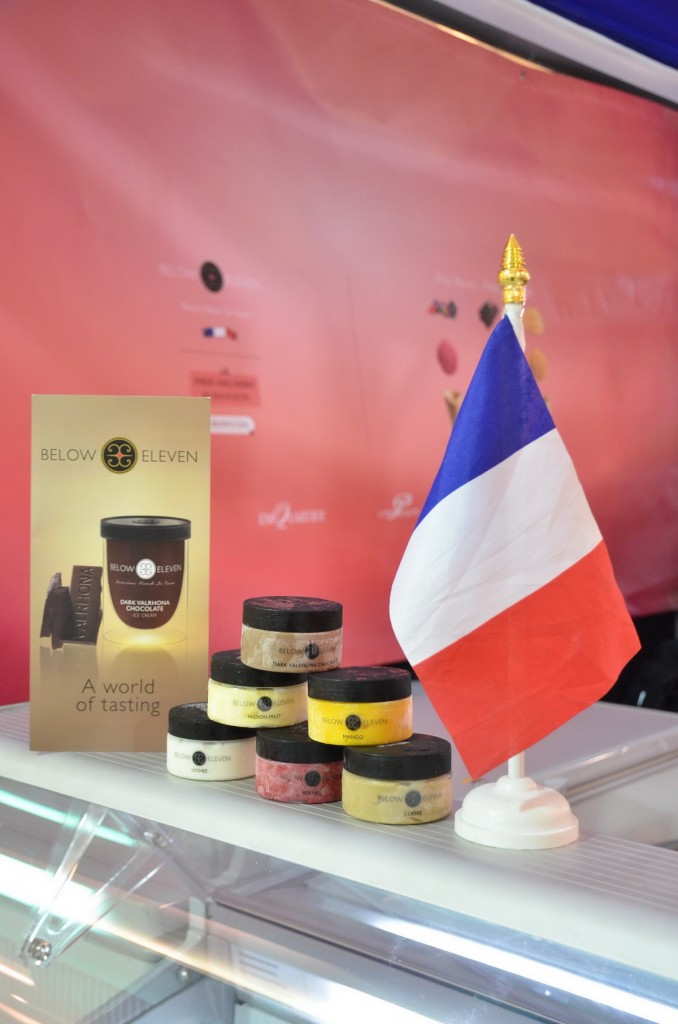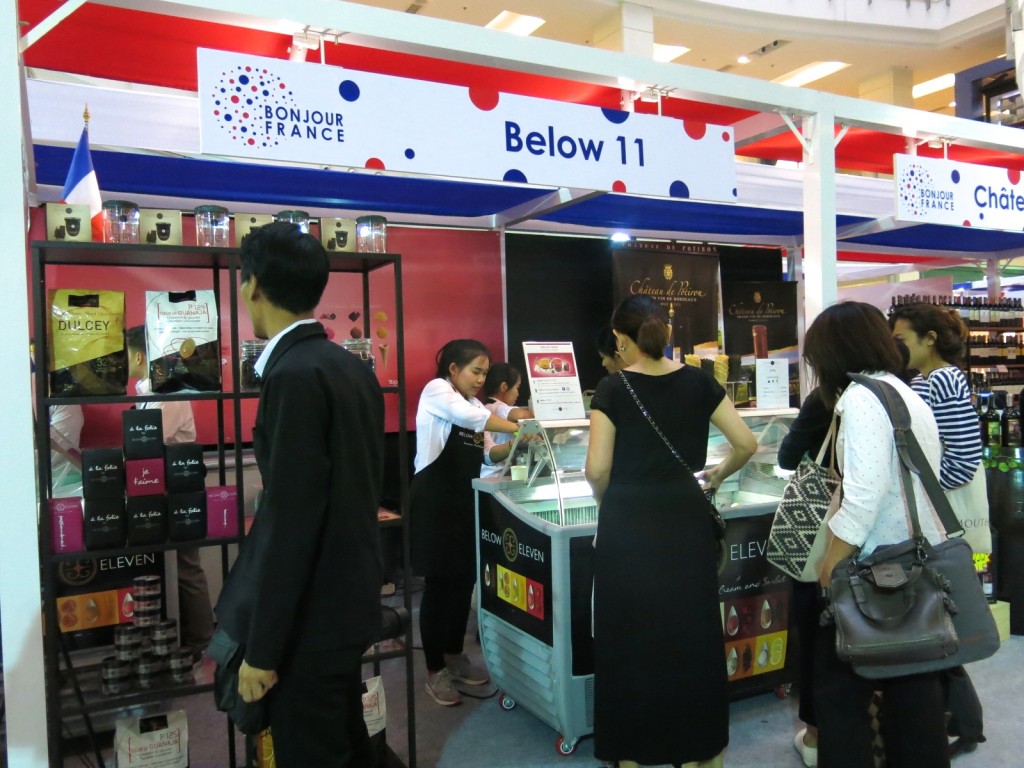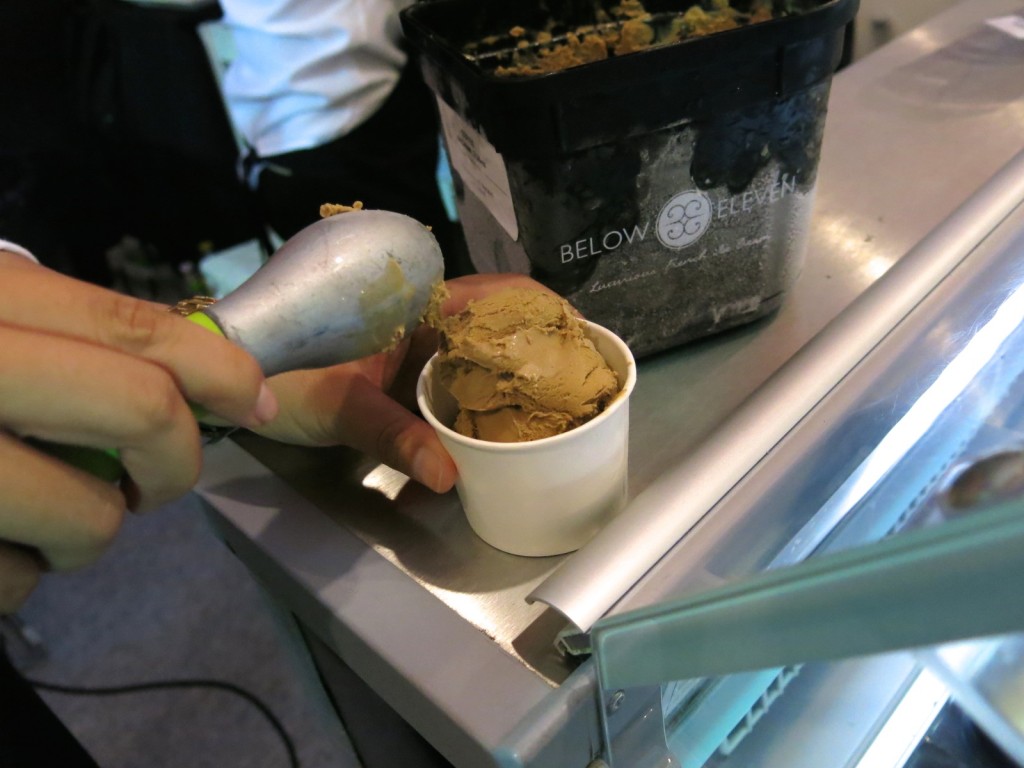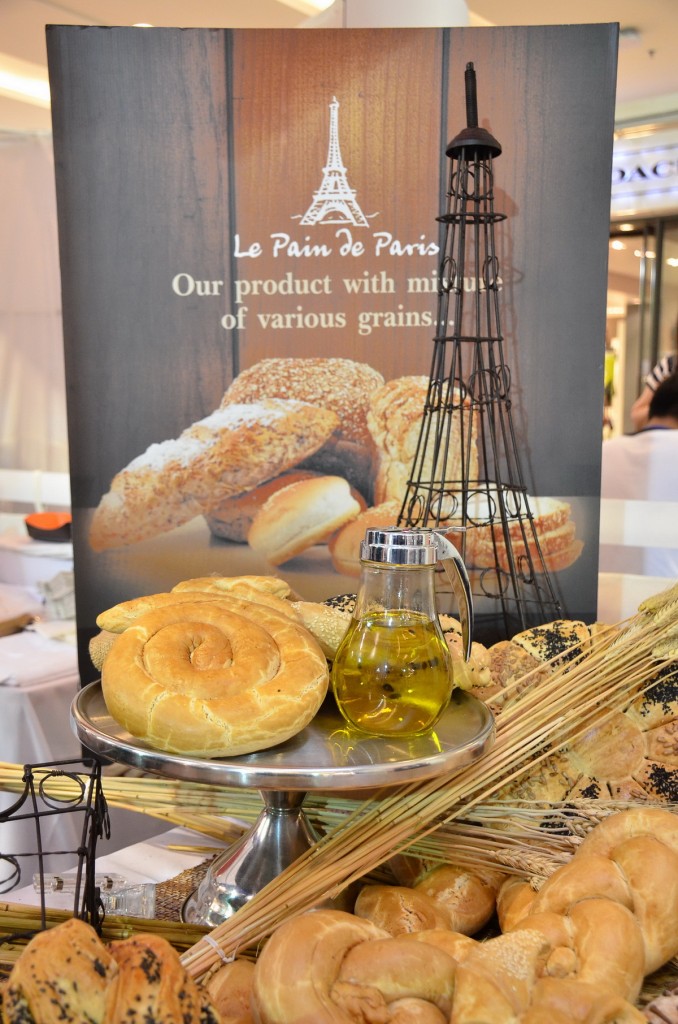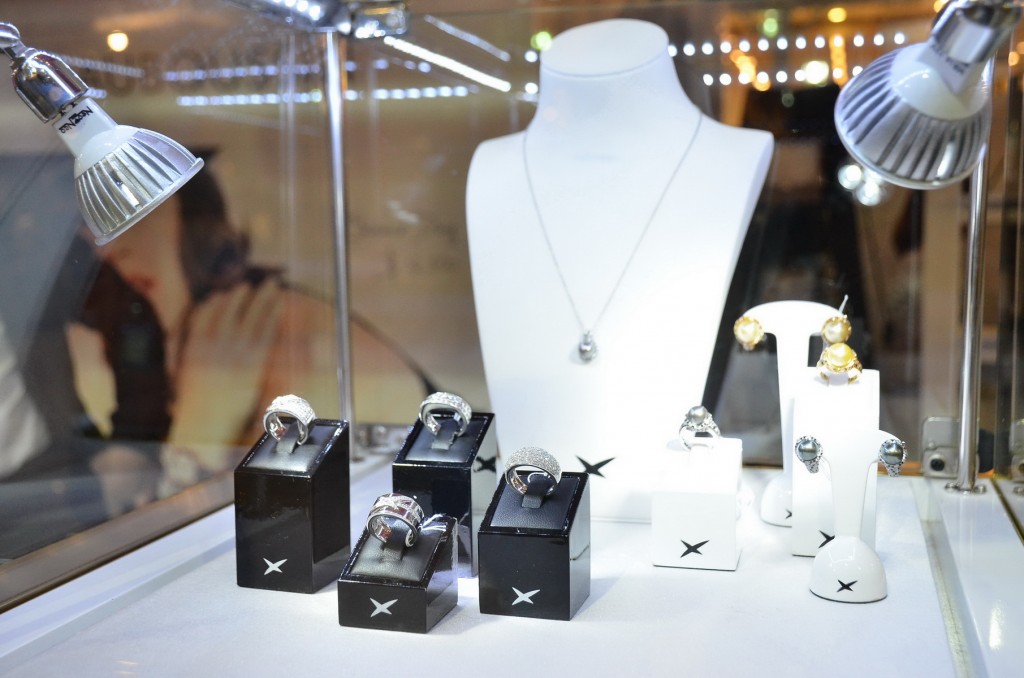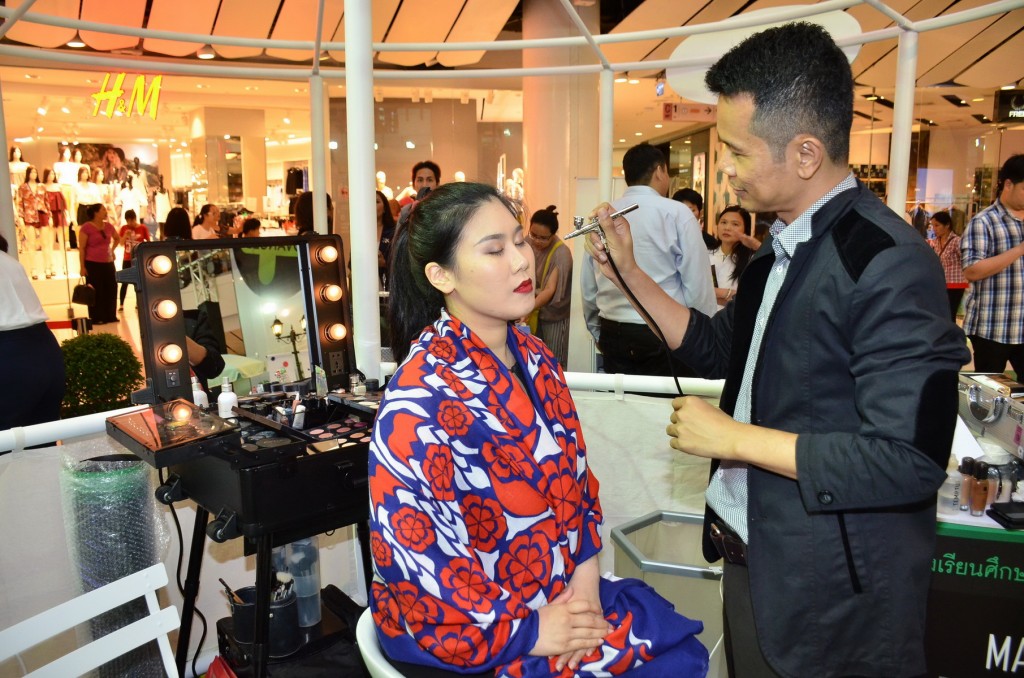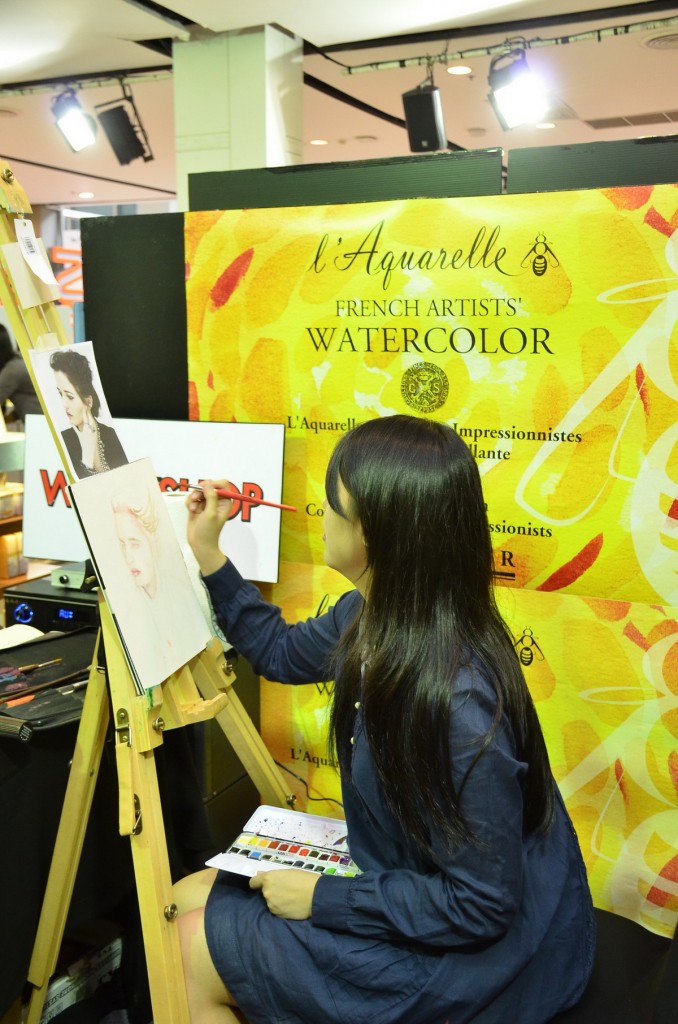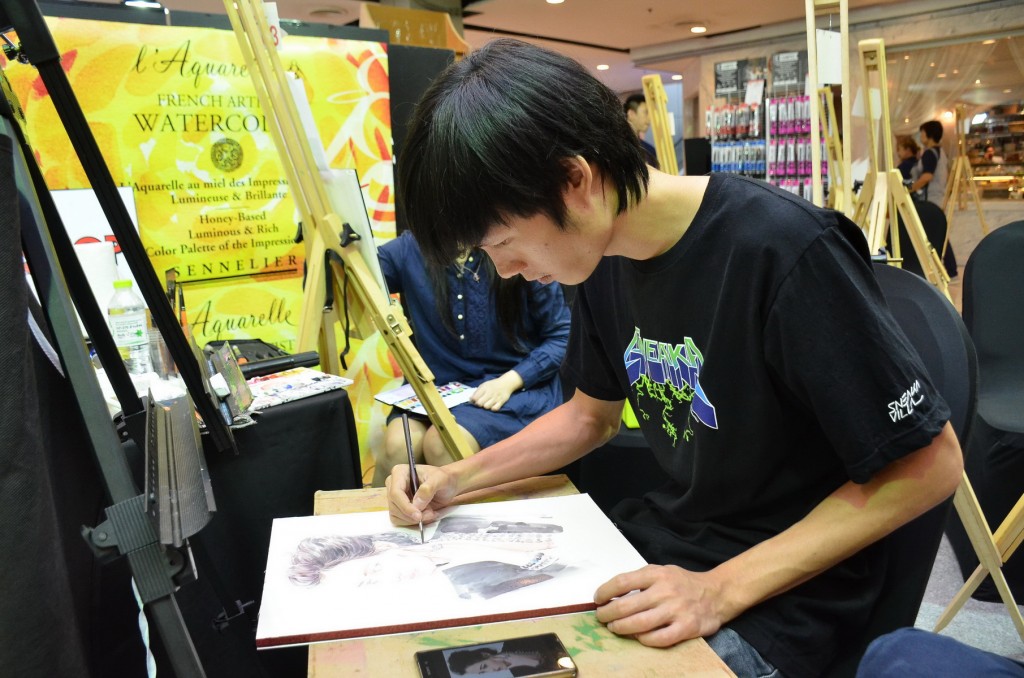 Related posts: