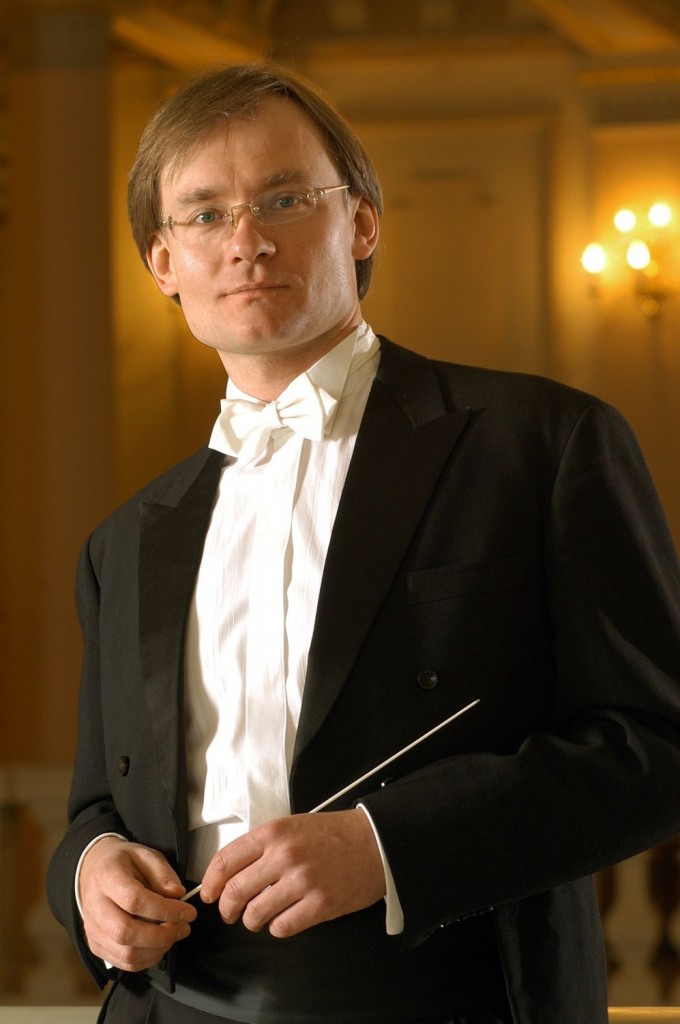 PRAGUE SYMPHONY ORCHESTRA, Czech Republic
Wednesday 14 October
Conductor: Robertas Servenikas, Soloist: Vadim Repin (Violin)
Supported by Embassy of Czech Republic
Tickets: Bt 3,500 / 2,800 / 2,200 / 1,500 / 1,000
Duration: Part I: 30 mins, Part II: 45 mins
Intermission: 20 mins
Venue: Thailland Cultural Center
Celebrating its 80th anniversary in 2014, the Prague Symphony Orchestra FOK is one of the top Czech musical ensembles, and is the official representative orchestra of the city of Prague.  In Bangkok, it will bring to stage Vadim Repin one of the ten best violinists in the world today.
The acronym FOK reflects the orchestra's original direction: Film – Opera – Koncert. The orchestra has recorded the scores to most Czech films of the 1930s; these recordings along with regular concerts and broadcasts on Czechoslovak Radio developed its reputation and ensured its prosperity. These successes enabled Dr Václav Smetáček, who served as Chief Conductor from 1942- 1972, to build the orchestra into a large symphonic body that was capable of standing up to very strong home competition.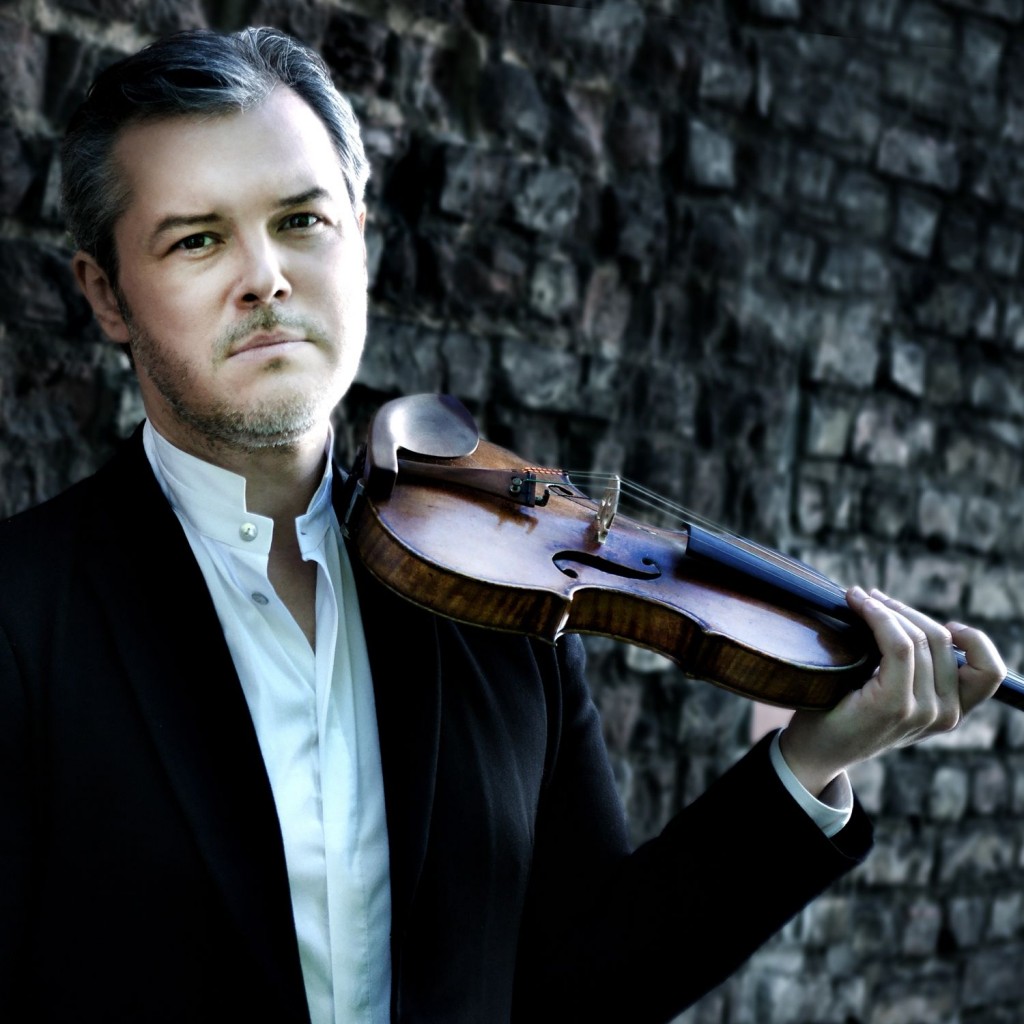 The orchestra's artistic reputation and prestige has led to and has been inspired by its collaboration with internationally renowned conductors including Sir Georg Solti, Seiji Ozawa, Zubin Mehta, Sir Charles Mackerras and Muhai Tang; and celebrated instrumentalists and singers including David Oistrach, Isaac Stern, Josef Suk, Arthur Rubinstein, Sviatoslav Richter, Claudio Arrau, Murray Perahia, Mstislav Rostropovich, Mischa Maisky and Renée Fleming 
Through its extensive international touring schedule, the orchestra has thrilled audiences and shared the richness of Czech cultural heritage around the world including at major venues throughout Europe, the USA and South America; and in Japan, China, Taiwan, South Korea, Turkey, Israel, Oman and Puerto Rico.  Though it has grown throughout its eighty-year history, the orchestra continues to pay homage to its original purpose of film, opera and concert programming through its vast recorded catalogue of Czech, film and other classical music works.
Programme:
Vincenzo Bellini: Overture Norma;  6 Minutes
Max Bruch: Violin Concerto no. 1 in G minor; 24 Minutes
Intermission
Antonin Dvorak: Symphony No.9 "From the New World;" 45 Minutes
Prague Symphony Orchestra, สาธารณรัฐเช็ก
พุธที่ 14 ตุลาคม  (19.30 น.)
วาทยกร: โรแบร์ตาส เซอร์เวนนิกาส, นักเดี่ยวไวโอลิน: วาดิม เรปินสนับสนุนโดย สถานเอกอัครราชทูตสาธารณรัฐเช็ก
ความยาว: ช่วงแรก 30 นาที, ช่วงที่สอง 45 นาที
พักการแสดง: 20 นาที
บัตรราคา: 3,500 / 2,800 / 2,200 / 1,500 / 1,000 บาท
Prague Symphony Orchestra FOK ถือเป็นหนึ่งในวงดนตรีระดับแนวหน้าของเช็ก เป็นวงออร์เคสตราที่เป็นตัวแทนอย่างเป็นทางการของกรุงปราก ซึ่งเพิ่งฉลองครบรอบ 80 ปีของการก่อตั้งไปเมื่อปี 2014 สำหรับการแสดงในกรุงเทพฯ ครั้งนี้ วงปราก ซิมโฟนี ออร์เคสตรา มาพร้อมกับ วาดิม เรปิน หนึ่งในสิบนักไวโอลินยอดเยี่ยมของโลก
FOK เป็นชื่อย่อที่สะท้อนถึงทิศทางดั้งเดิมของวงนั่นคือ ภาพยนตร์ (Film) โอเปรา (Opera) และคอนเสิร์ต (Koncert) ปราก ซิมโฟนี ออร์เคสตรา ได้ผ่านการบันทึกเสียงบทเพลงให้ภาพยนตร์ส่วนใหญ่ของสาธารณรัฐเช็กในยุค 1930 ทั้งการบันทึกเพลง คอนเสิร์ต และการบรรเลงออกอากาศทางสถานีวิทยุเชโกสโลวัก ได้สร้างชื่อและทำให้วงประสบความสำเร็จมากขึ้นเรื่อยๆ ด้วยความสำเร็จที่ได้รับทำให้ ดร.วาคลาฟ สเมตาเซ็ค ผู้เข้ามารับหน้าที่หัวหน้าวาทยกรจากปี 1942-1972 สามารถพัฒนาวง ให้ก้าวขึ้นสู่การเป็นวงซิมโฟนีขนาดใหญ่ ที่สามารถยืนหยัดอยู่ได้ในท่ามกลางการแข่งขันที่เข้มข้นในแวดวงดนตรีออร์เคสตราของเช็ก
ชื่อเสียงด้านการสร้างสรรค์ผลงานของปราก ซิมโฟนี ออร์เคสตรา ทั้งได้ร่วมงานและได้รับแรงบันดาลใจจากวาทยกรผู้มีชื่อเสียงระดับนานาชาติหลายคน อย่างเซอร์จอร์จ ซอลติ, เซจิ โอซาวา, สุบิน เมห์ทา, เซอร์ชาร์ลส์ แม็กเคอราส และมูไฮ แทง รวมถึงนักดนตรีและนักร้องผู้มีชื่อเสียง อย่าง เดวิด ออยสตราค, ไอแซค สเติร์น, โชเซฟ ซุค, อาเธอร์ โรบินสไตน์, สเวียโตสลาฟ ริชเตอร์, เคลาดิโอ อาร์รัว, เมอร์เรย์ เปราเฮีย, เอ็มทิสลาฟ รอสโตรโพวิช, มิชา ไมสกี และเรนี เฟลมิง
โปรแกรมการแสดง:
Vincenzo Bellini: Overture Norma;  6 นาที
Max Bruch: Violin Concerto no. 1 in G minor; 24 นาที
พักการแสดง
Antonin Dvorak: Symphony No.9 "From the New World;" 45 นาที
Related posts: