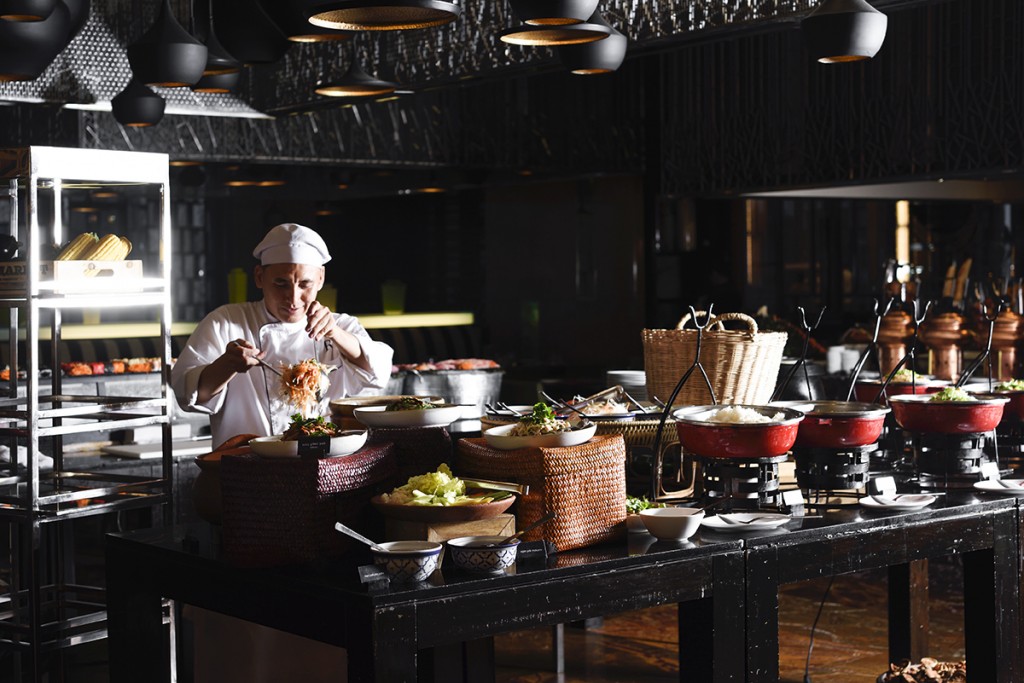 Easter Brunch Feast at Renaissance Bangkok Ratchaprasong Hotel
Sunday 17th April  2022 from 12.00 pm – 3.00 pm
Renaissance Bangkok Ratchaprasong Hotel invites you and your family to celebrate the Easter Holidays with an endless selection of brunch options, plus lots of kid's activities on Sunday 17th April 2022 from 12.00 pm – 3.00 pm.
Delight in an international smorgasbord of culinary delights at the award-winning Flavors restaurant where hand-crafted dishes are freshly prepared, together with an array of Easter-inspired creations and delicious desserts.
The specially-enhanced buffet features premium gourmet items, juicy seafood served on a bed of ice with a variety of mouthwatering sauces, freshly-prepared sashimi and sushi at the Japanese station, must-try local Thai dishes that include Phad Thai foie gras, succulent charcoal-grilled kor moo yang, sai-ua, squid skewers and river prawns. Traditional barbecue items are best enjoyed with a spicy Thai style seafood sauce or nam jim jeaw.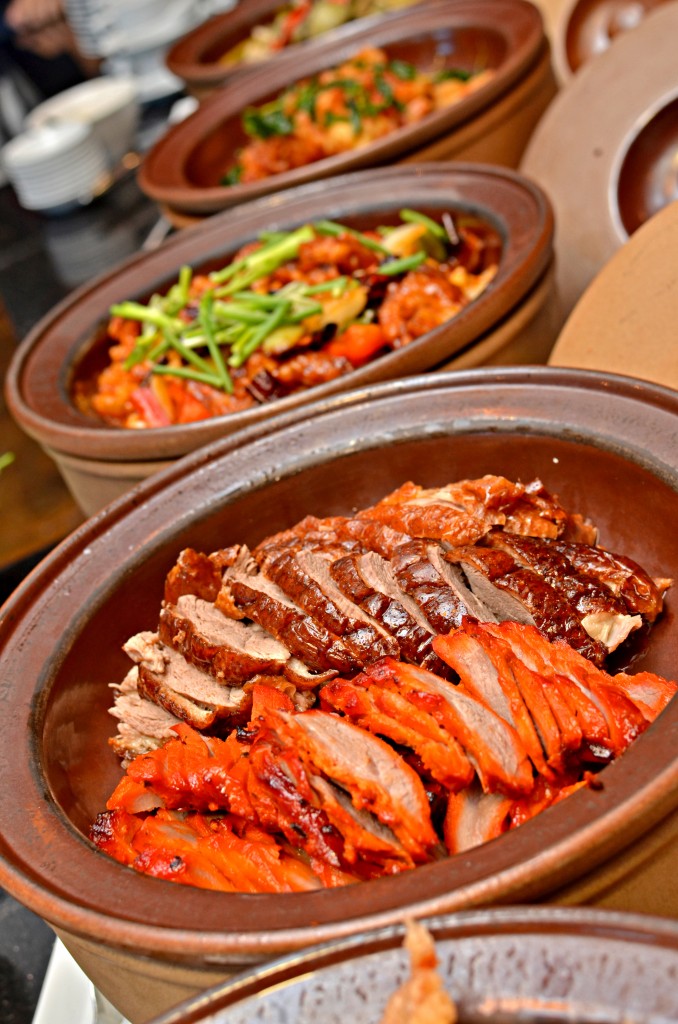 Also available is a selection of famous Cantonese cuisine from Fei Ya such as signature roasted duck, BBQ pork with condiments and sauces, and delicious dim sum. For European cuisine, try our range of lip-smacking delicacies crafted by Italian Chef Salvo, who specializes in handmade pizzas and pastas, salmon soufflé, pork loin in champignon cream and truffle arancini.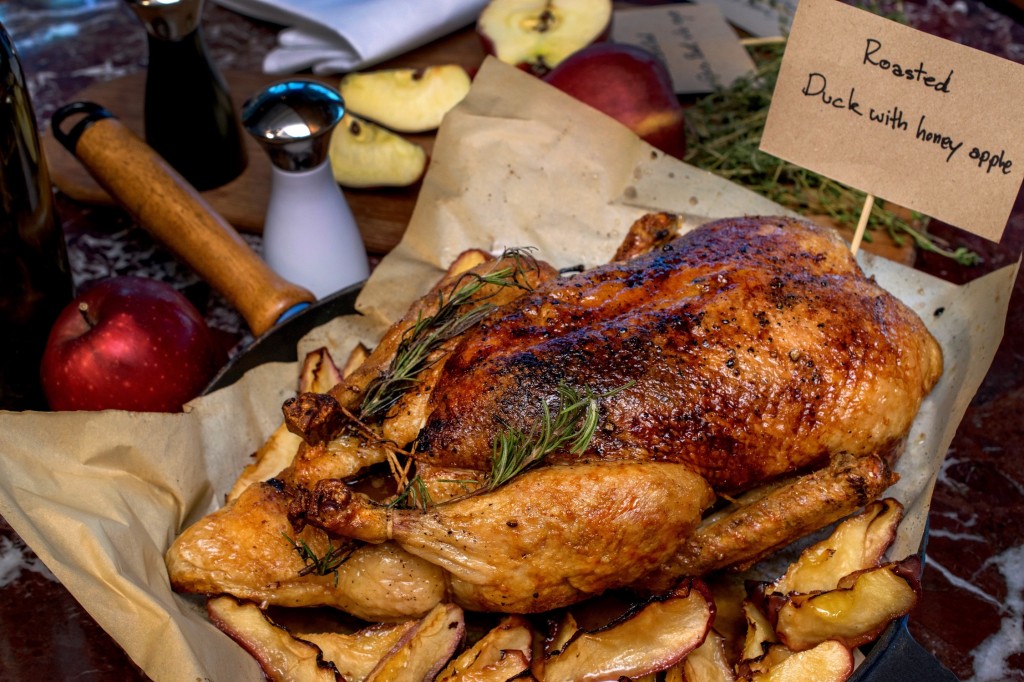 To round out this Easter celebration, let our pastry chef delight your taste buds with unique and artistic Easter desserts and specialties. Yummy dishes include Japanese pancake soufflé, local Thai sticky rice & mango and Kluay Buad Chee, to name a few items.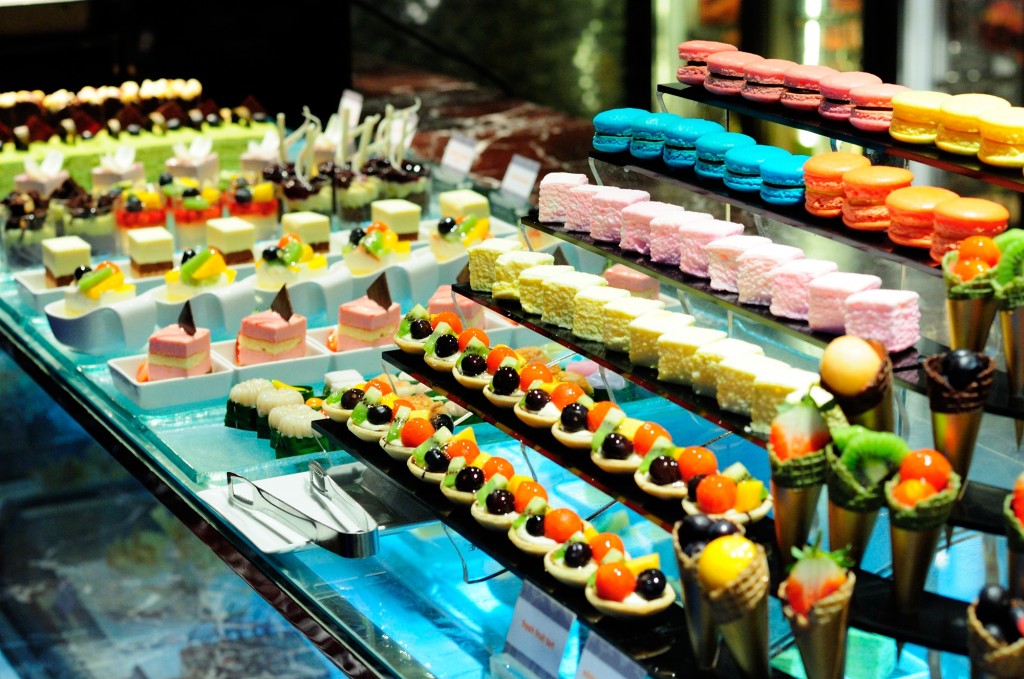 Children can enjoy a special Easter celebration with fun activities, Easter games as well as arts and crafts whilst enjoying a healthy brunch. The Easter family feast is available from noon – 3 pm and is price at THB 1,290++ per person, while kids under 5 years old dine free.
To enjoy a scrumptious Easter brunch filled with happiness and cheerful family celebrations, make sure to join us at Flavors restaurant at Renaissance Bangkok Ratchaprasong Hotel.
For more information and reservation, please call 02-125-5000, email; rhi.bkkbr.fb.reservation@renaissancehotels.com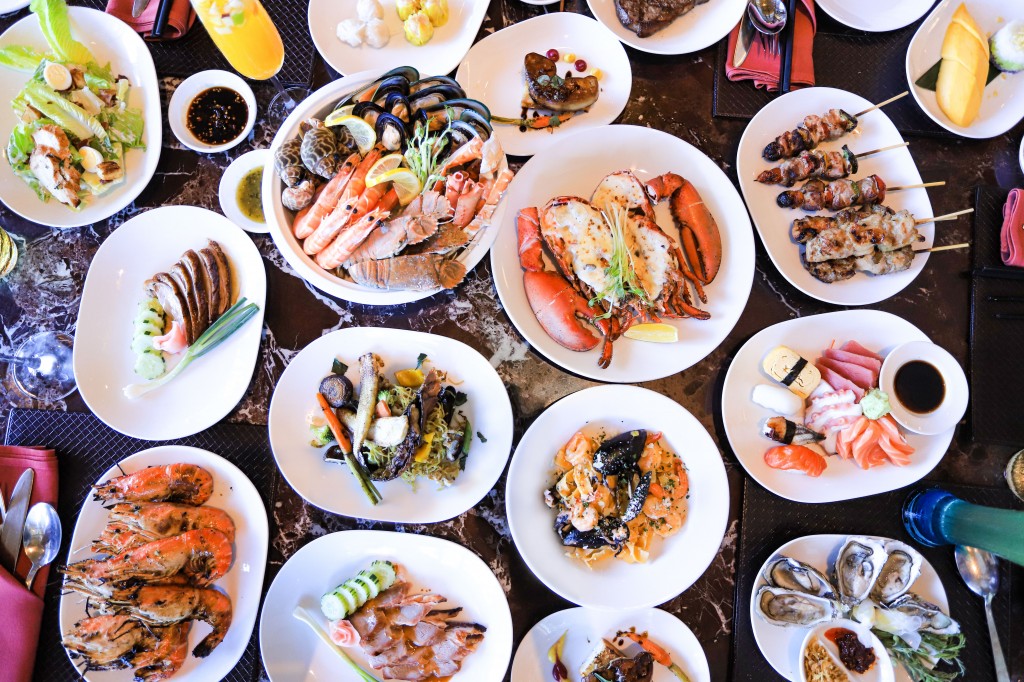 เฉลิมฉลองเทศกาลอีสเตอร์ด้วยบุฟเฟ่ต์บรันช์ตระการตา ณ โรงแรมเรเนซองส์ ราชประสงค์ กรุงเทพฯ
โรงแรมเรเนซองส์ กรุงเทพฯ ราชประสงค์ ขอเชิญร่วมเฉลิมฉลองเทศกาลอีสเตอร์ กับบุฟเฟ่ต์อีสเตอร์ซันเดย์บรันช์มื้อพิเศษ กับเมนูอาหารว่างทั้งคาวและหวานแบบไม่อั้น พร้อมทั้งกิจกรรมสำหรับคุณหนูๆ ในวันอาทิตย์ ที่ 17 เมษายน 2565 เวลา 12.00 ถึง15.00 น. ณ ห้องอาหารเฟลเวอร์ส  ชั้นเอ็ม โรงแรมเรเนซองส์ กรุงเทพฯ ราชประสงค์
อาหารบุฟเฟต์นานาชาติที่ ห้องอาหารเฟลเวอร์ส  (Flavors) ได้รับรางวัลด้านการปรุงอาหารด้วยกรรมวิธีที่สดใหม่ จานต่อจาน พร้อมด้วยการรังสรรค์ขบวนขนมหวานที่ได้รับแรงบันดาลใจมาจาก เทศกาลอีสเตอร์ วัตถุดิบที่ได้รับการคัดสรรมาเป็นพิเศษ ไม่ว่าจะเป็นอาหารทะเลสดๆที่เสริฟ์มาบนน้ำแข็ง พร้อมด้วยน้ำจิ้มรสเด็ด ซาซิมิและซูชิที่ถูกจัดเตรียมไว้อยู่ในส่วนของอาหารญี่ปุ่น และอาหารไทยที่ห้ามพลาดอย่าง ผัดไทฟัวกราส์ คอหมูย่างถ่านร้อนๆ ไส้อั่ว ปลาหมึก และกุ้งก้ามกรามย่าง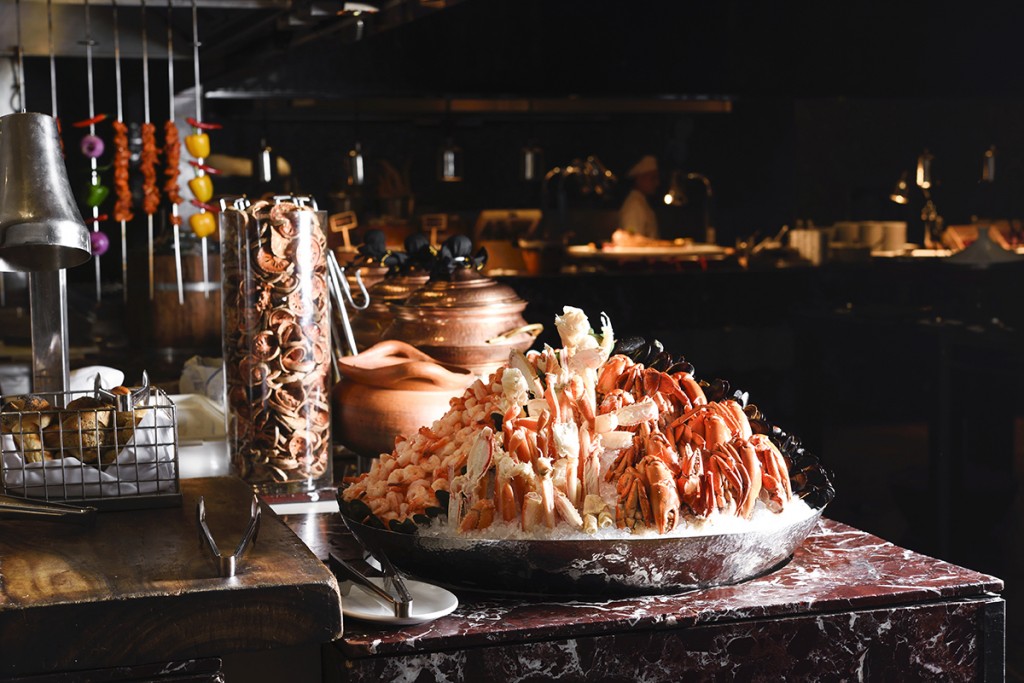 ลิ้มหลากรสบาร์บีคิวแบบดั้งเดิมด้วยความเผ็ดแบบไทยๆ ด้วยน้ำจิ้มซีฟู้ดหรือน้ำจิ้มแจ่ว นอกจากนี้ ยังมีอาหารกวางตุ้งจากห้องอาหารจีนชื่อดัง เฟยยา (Fei Ya) ประกอบไปด้วย เป็ดปั่กกิ่ง หมูบาร์บิคิวหมักเครื่องปรุงรสและซอส ติ่มซำรสเลิศ ในส่วนของอาหารอิตาเลียน ขอเชิญลิ้มลองอาหารที่รังสรรค์โดยเชฟซัลวาทอร์ แคทาเนีย เชี่ยวชาญในด้านการทำพิซซ่าและพาสต้าแบบโฮมเมด แซลม่อนซูเฟล ซี่โครงหมูอบครีมเห็ดแชมปิญอง และทรัฟเฟิล อารันชินี และเพื่อการฉลองเทศกาลอีสเตอร์สมบูรณ์แบบมากยิ่งขึ้น เชฟขนมหวานผู้มากฝีมือด้วยความละเอียดอ่อนของการออกแบบสร้างสรรค์เมนูขนมนานาเมนูขนมหวานแสนอร่อย
ไม่ว่าจะเป็นซูเฟลแพนเค้กญี่ปุ่น, ขนมไทยท้องถิ่นอย่าง ข้าวเหนียวมะม่วง และ กล้วยบวชชี เป็นต้น
เด็กๆ สามารถเพลิดเพลินไปกับเทศกาลอีสเตอร์ด้วยกิจกรรมแสนสนุก เกมส์อีสเตอร์ พร้อมทั้งงานศิลปะและงานฝีมือ ในระหว่างที่กำลังเพลิดเพลินไปกับอาหารบรันช์แบบสุขภาพดี สามารถร่วมเฉลิมฉลองเทศกาลอีสเตอร์ทั้งครอบครัว ได้ตั้งแต่เวลา เวลา 12.00 ถึง15.00 น.  ในราคาเพียง 1,290++ ต่อคน (เด็กอายุต่ำกว่า5ปี รับประทานฟรี )
สอบถามข้อมูลเพิ่มเติมและสำรองที่นั่งได้ที่ โทร. 02 125 5000 อีเมล rhi.bkkbr.fb.reservation@renaissancehotels.com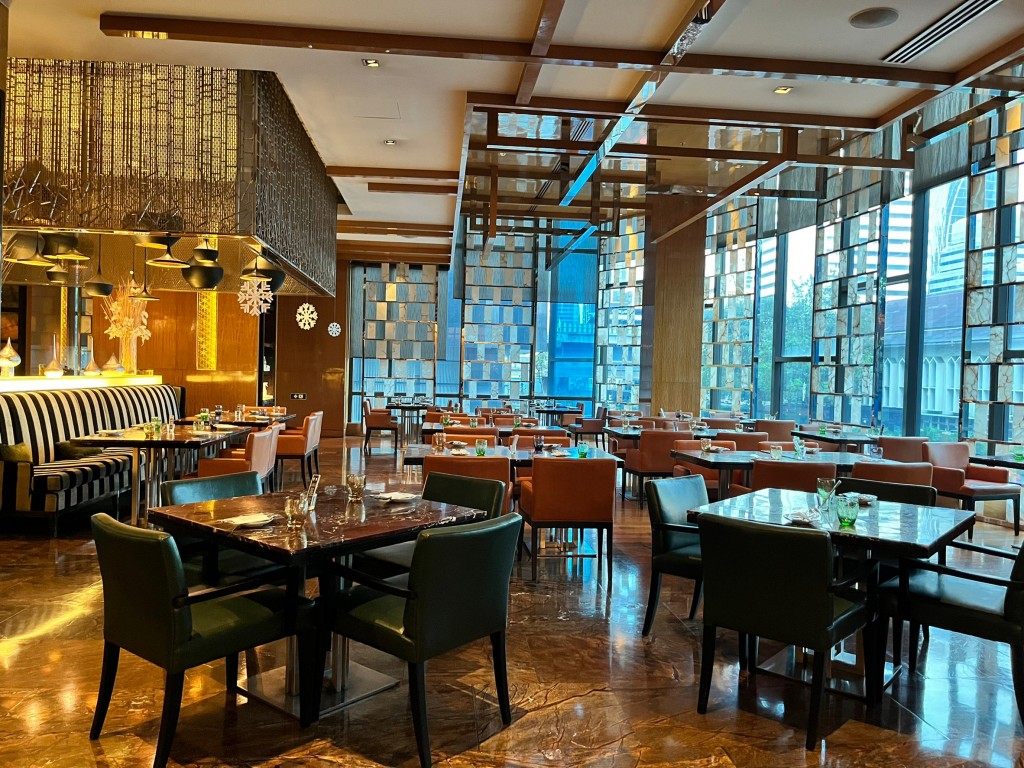 Related posts: