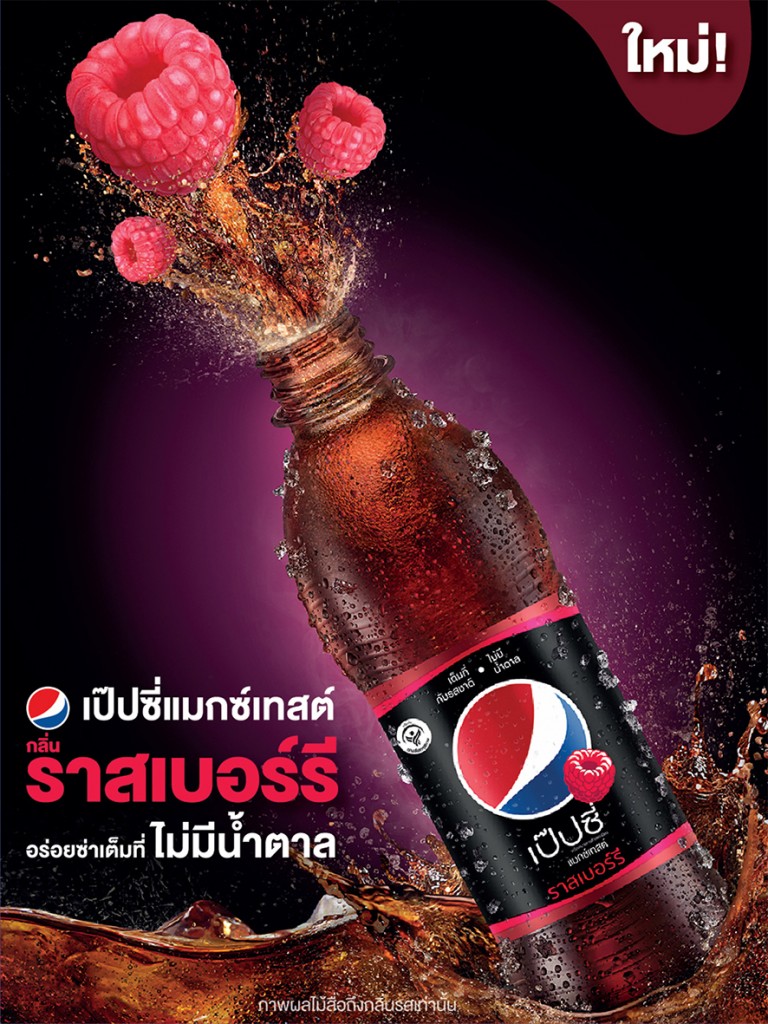 Pepsi Max Taste Raspberry's #ชมพูเบอร์นี้ takes over online platforms.  A strategy Pepsi adopted to reach teenagers
Pink fashion is trending this hot summer in events from high-end to street fashion among teenagers. Apart from popular pink fashion items, the summer must-have item for this season is "Pepsi Max Taste Raspberry". Suntory PepsiCo Beverage (Thai
land) Co., Ltd. creates the first cola phenomenon of maximum taste with no sugar. Defining the raspberry pink in their own way, Pepsi adopts the hot hashtag #ชมพูเบอร์นี้ (meaning it's this particular shade of pink) for easy pick-up.
Leading stars and celebrities, led by Thanaerng Kanyawee Songmuang, are joining the hashtag parade of setting the #ชมพูเบอร์นี้ trend – featuring the tag phrase "Raspberry Me" to represent one's own definition of raspberry pink.  The hashtag and the phases quickly become a hit throughout online platforms among young generations.
Another hit of Pepsi Max Taste Raspberry is how the Twitter trending goes up right after product launch – with online conversations where real consumers give favorable responses on the maximum taste of the product. Many review blogs soon picked up the trend Pepsi Max Taste Raspberry is getting and releasing their own reviews of the product – proving the impact social media has on the increased sales of Pepsi's latest product over the night.
Join the trend #ชมพูเบอร์นี้ of Pepsi Max Taste Raspberry: Maximum Taste…No Sugar coming in slim cans and PET bottles – available at retail-wholesale stores, convenience stores, shopping complex and restaurants nationwide. For additional information, please visit PepsiThai Facebook page and PepsiThai LINE Official Account.
Related posts: