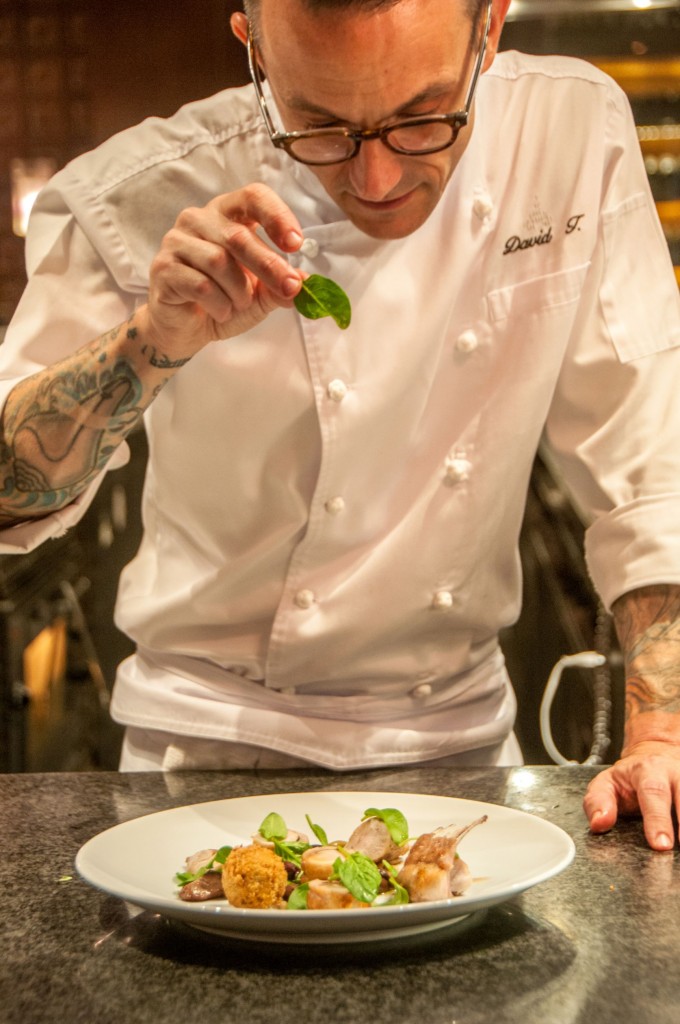 Tantalizing news for Italian food lovers…
David Tamburini presents his new, enticing menu at La Scala
Take a seat, relax and enjoy an outstanding new menu of contemporary Italian cuisine at La Scala restaurant, uniquely prepared and presented by award winning chef David Tamburini from Tuscany. La Scala uses exclusively the best and freshest products available, mainly from the Royal Project in Chiang Mai, Europe and Australia. David's concept is to present customers with the true taste of exquisite Italian cuisine, and includes classic recipes with typical ingredients. David's creative flair, a combination of traditional Italian recipes and his own renowned creations quite simply has to be experienced, and tasted, to believe.

Back in Sicily, David studied the different components and traditional recipes of southern Italy and expressed his desire to give to them a more modern flavour, whilst developing a personal cooking style based upon the respective ingredients and techniques.
"I'm fascinated by the secrets and beauty of mother nature. My inspiration comes from many different angles but mainly from the ingredients themselves." David says.
The menu will be 85% new, and will feature newly created epicurean delights such as spaghetti with burned eggplant, a personal twist of classic pasta alla norma (eggplant, ricotta and tomato ) with an interesting smoked taste added during preparation, and mortadella ravioli and champagne.
Other recommended specialities will include octopus, potato and scallops carpaccio and fennel appetizers, a grilled lamb, eggplant and mint main course, and the irresistible chocolate cannoli filled with mascarpone cream pear and pepper dessert.
Two new exclusive cold cuts, culatello di zibello and black pork ham, imported exclusively for La Scala, will also feature, plus lobster linguine, wagyu rib eye and tenderloin steaks served with different side dishes.
"Such simple tastes enhance the beauty of nature's magic…"
David Tamburini, 2016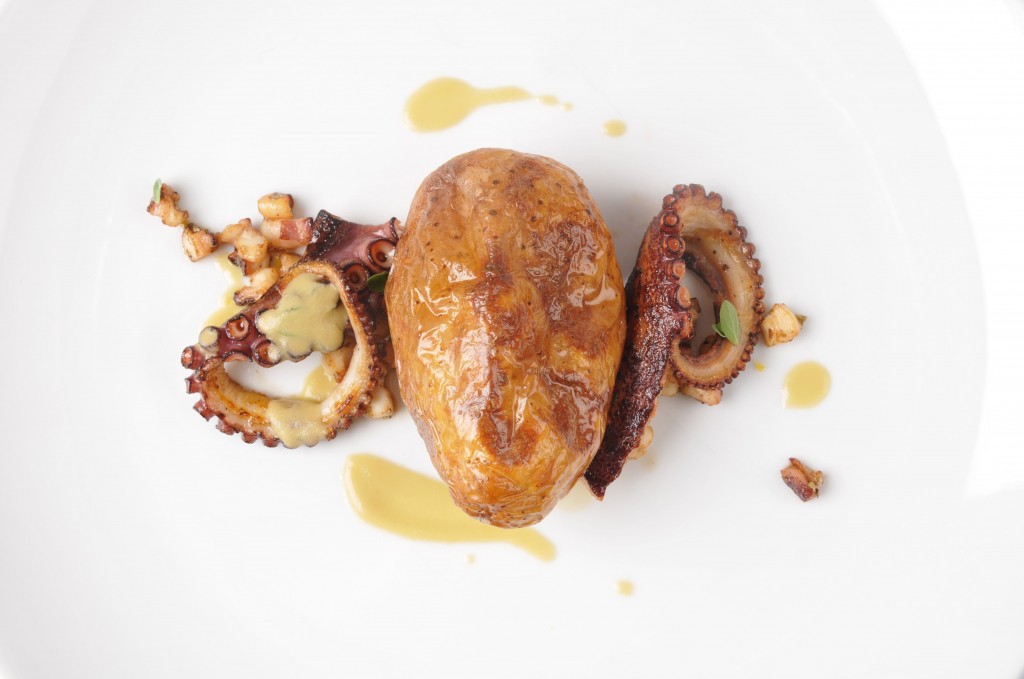 David's Highlighted Menu Includes:
POLIPO E PATATA
Crispy Potato Skin Filled with His Foam, Grilled Sicilian Octopus, Green Cerignola Olive Sauce
GAMBERI ROSSI DI MAZZARA, PANELLA DI CECI E LIMONE Mazzara del Vallo Red Prawn, Deep-Fried Chickpea Panella, Sesame and Lemon
TARTARE DI MANZO E CONDIMENTI DI STAGIONE
Australian Black Angus Beef Tartare, Crispy Jerusalem Artichoke, Black Truffle and Marinated Egg Yolk
FIORENTINA DI MANZO
'Fiorentina' T-bone Wagyu Steak (1,200g), Florentine Spinach, Potato and Salad
ARANCIA COME UNA MARTORANA
Orange Zabajone in Crispy Orange Zest Skin, Roasted Almond Sauce
Related posts: