Haoma X Blackitch Artisan Kitchen #NOONEHUNGRY Charity Dinner. 28th October 2020 at Haoma. www.haoma.dk Charity Dinner 10 Courses / 2990 ++ Beverage Pairing Available. Seating times: 6:00pm, 7:00pm and 8.00pm
"There's enough on this planet for everyone's needs but not for everyone's greed." Mohandas Gandhi Chef Deepanker "DK" Khosla of Haoma and Chef Phanuphon "Black" Bulsuwan of Blackitch Chiang Mai, come together for one night (28th Oct 2020 at Haoma), to create a spectacular Neo Indian Meets Thai menu. The collaboration will see a donation of 20 meals to Haoma's #NOONEHUNGRY cause for every single ticket sold. The theme of the dinner will be inspired by the initiatives both the chefs have put forward during the Covid crisis and show their humanitarianism and feeding the hungry.
"During the Covid Lockdown and crisis, we felt it was our responsibility to help the vulnerable and step up and provide them the basic nutrition that everyone deserves. Chef Black was doing the same in Chiang Mai by helping 100s who where affected by the devastating bush fires. Haoma and Blackitch would like to take the opportunity to share charitable efforts with diners, to keep the initiative moving forward and feeding those who can't feed themselves" – Chef Deepanker "DK" Khosla.
The #NOONEHUNGRY campaign in Bangkok was initiated by the Chef DK after the devastating effects Covid-19 had in Bangkok, not only unto his business and his staff but for the low-income individuals and families who lost their jobs and livelihoods. The #NOONEHUNGRY campaign calls out for assistance by three means; Firstly, is by local chefs donating their time and skill and resources to cook for the city's migrant workers who have no income to speak of. Haoma provides ingredients for the meals, but require the chefs to cook the food and wrap in banana leaves, to be send back to Haoma, the #NOONEHUNGRY distribution center. Chef DK and the team targeted for 1,000 meals a day or more – so far – Haoma have distributed 65,000 meals. Secondly the #NOONEHUNGRY cause looked to reach out to the public with either a monetary contribution or by donating ingredients and lastly by asking those to share the cause or simply tell friends about it. #NOONEHUNGRY campaign prior to dreaming up this collaboration together which seemed a natural move, given both Chefs strong ties to with humanitarian causes , spiritual connection with their roots and nature and desires to provide charity for those who may need it the most.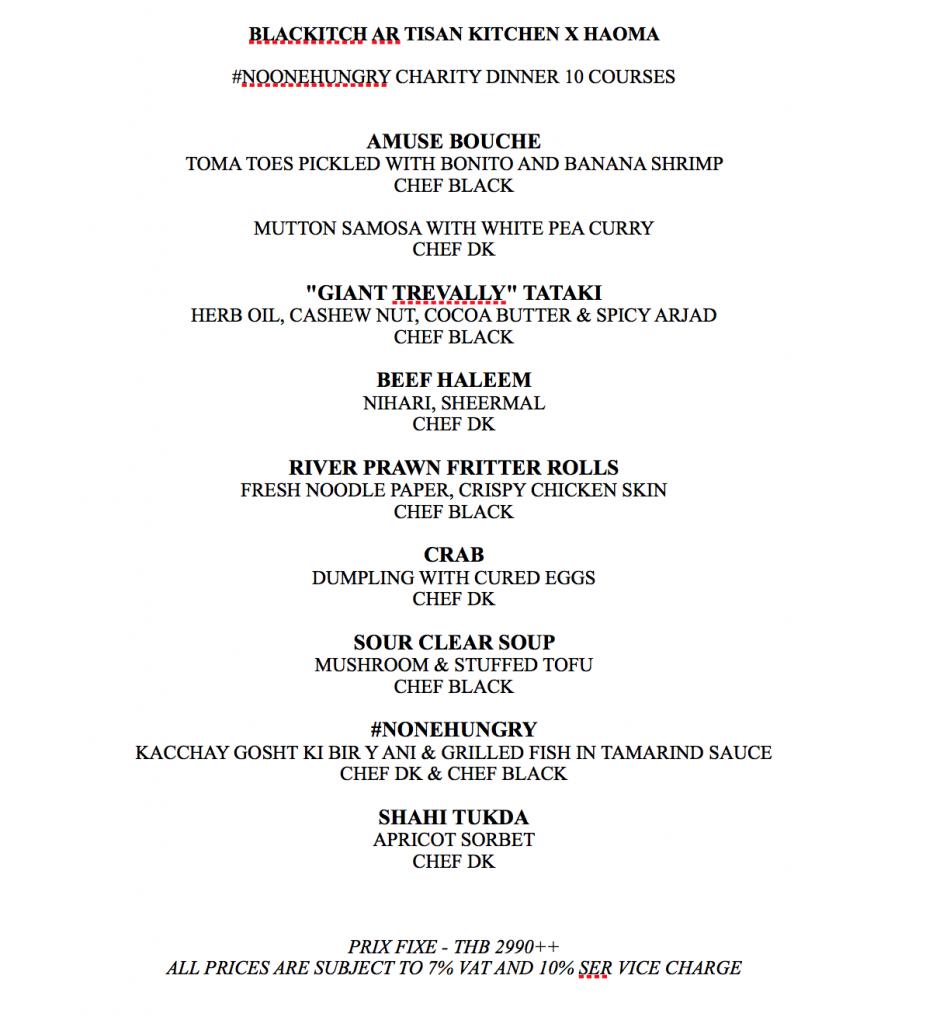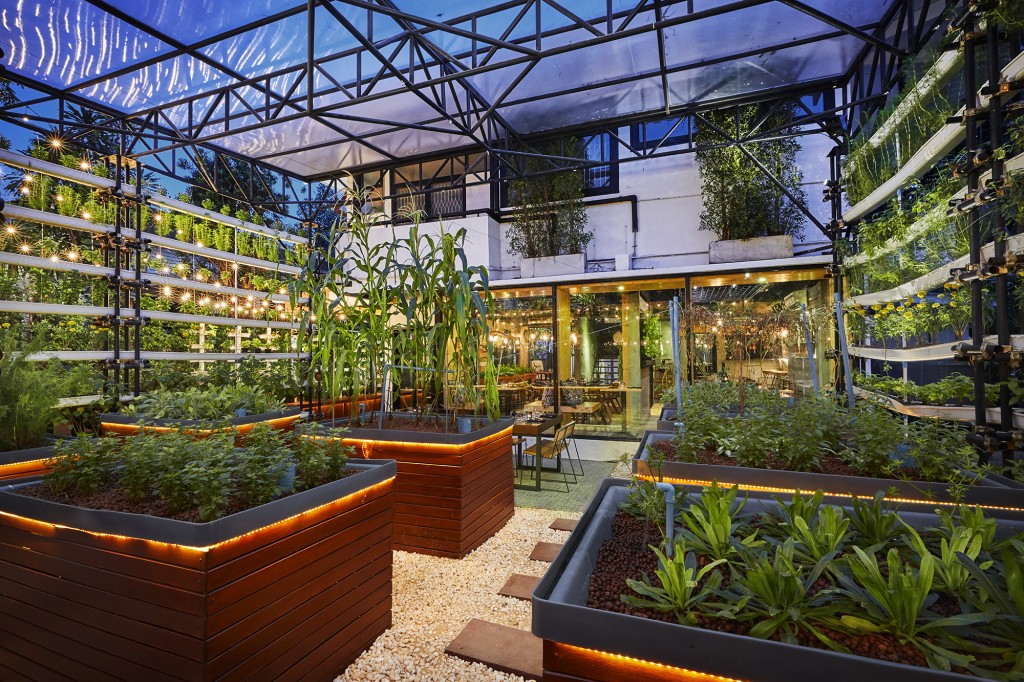 Related posts: