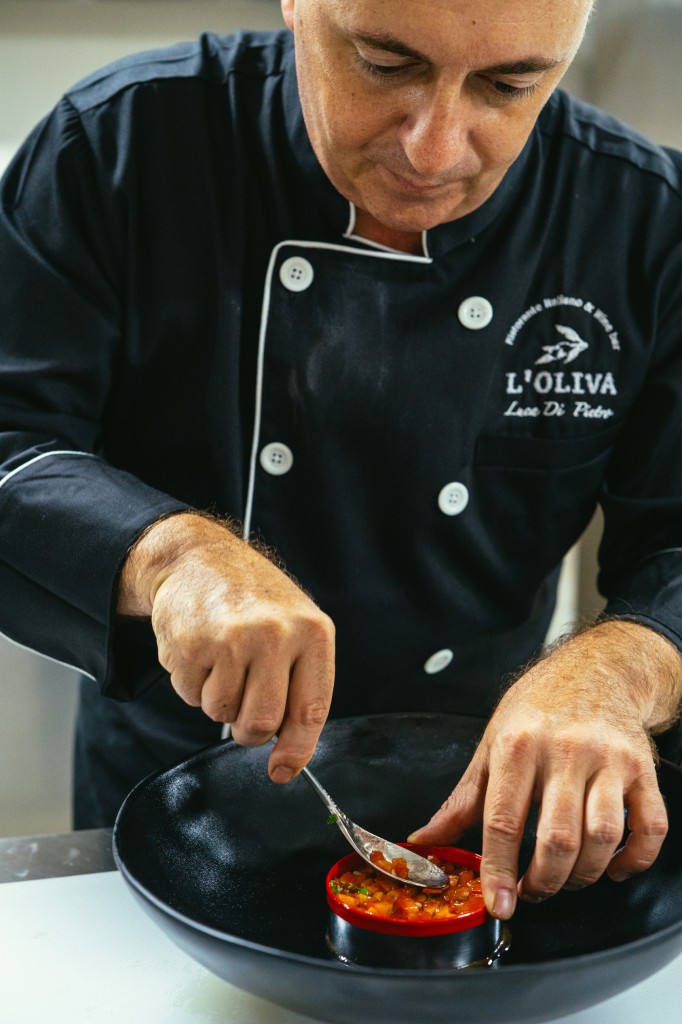 L'OLIVA Ristorante Italiano & Wine Bar Bangkok Throw a Delivery Pasta Party and You're All Invited
One of your favourite Italian restaurants in Bangkok is now throwing pasta parties….for home of course!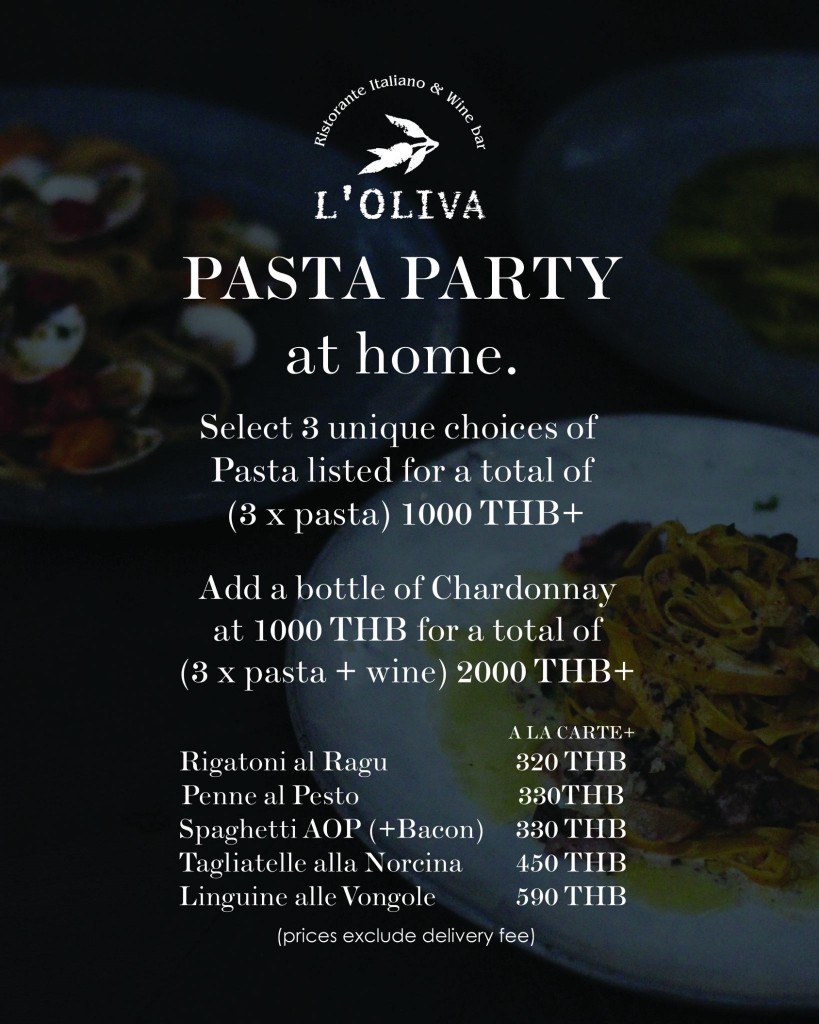 L'OLIVA Bangkok,  a restaurant in Sukhumvit 36 Lane 2 road which quickly rose to popularity since they opened in mid December 2019, with an induction to BK Top Tables 2020 listing in less than 5 months, have found ways to reach their fans through takeaway and delivery options.
But like many families, there are multiple mouths to feed, and that's why L'OLIVA created the special Pasta Party at Home menu. Customers may select from 3 unique choices of pasta for only 1000 THB+! For the adults looking to pair their delectable al dente pastas with wine, can add a bottle of Chardonnay at 1000THB+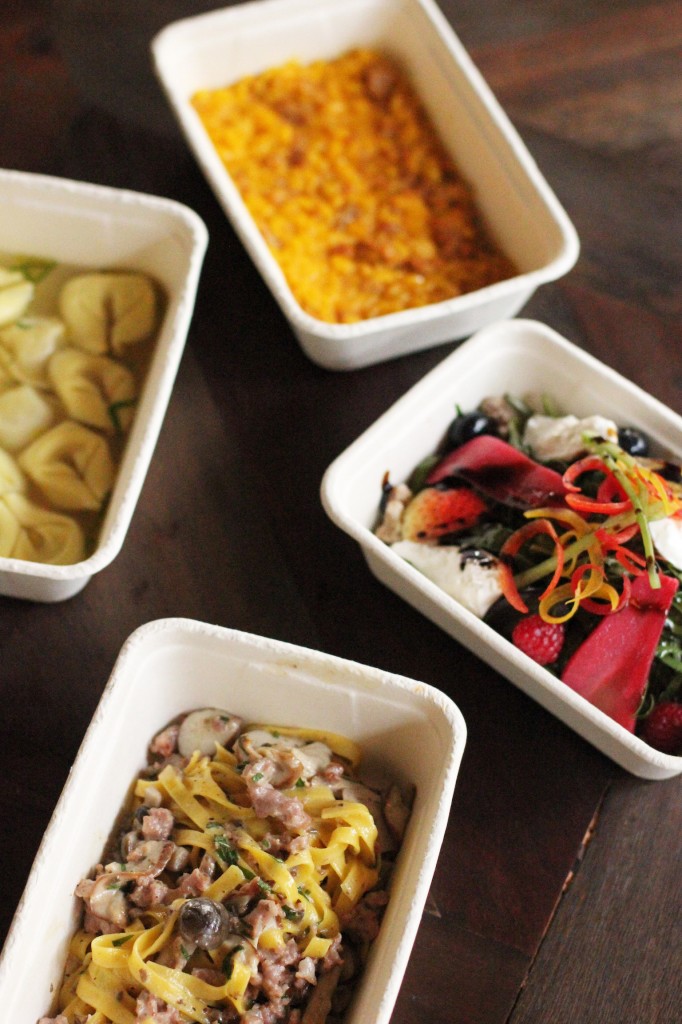 Pasta Party at Home:
Select 3 unique choices of Pasta listed for a total of (3 x pasta) 1000 THB+ Add a bottle of Chardonnay at 1000 THB for a total of (3 x pasta + wine) 2000 THB+
*Pasta selection:
Linguine alle Vongole 590 THB+

Tagliatelle alla Norcina 450 THB+

Penne al Pesto 330 THB+

Spaghetti AOP (+Bacon) 330 THB+

Rigatoni al Ragu 320 THB+

(prices exclude delivery fee)
*for the 3 unique selected items totalling under 1000THB before tax, customers will be charged a price per al carte item.
Full Menu List: lolivabkk.weebly.com
How to order:
All day takeaway and delivery (11 AM – 8 PM)
Direct order: Tel. 094-858-9868 or Facebook Messenger: L'OLIVA Bangkok
FOODPANDA: https://bit.ly/2UEclO5 or search "Caffè Olives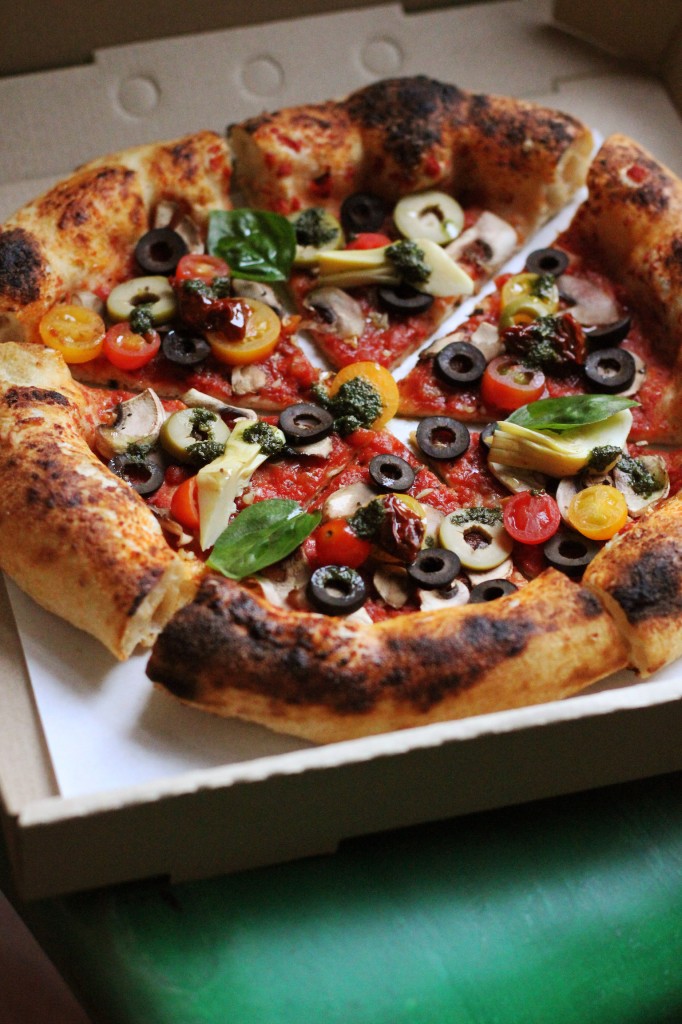 L'OLIVA Bangkok is an Italian restaurant, officially launched in November 2019, serving up rustic Italian cuisine , with special menu items featuring cuisine from the Abruzzo region, where Nicolino Pasquini, the co-founder was born and raised. Aside from traditional Italian produce and even wine from the Abruzzo region, the menu will also integrate local Thai and local organic, fresh produce from various regions into many of their delectable Italian plates, like pizza, pasta, salads and other elevated comfort-food mainstays.
L'OLIVA Bangkok is brought to by the people who founded the famous Bua Restaurant in Bangkok, bringing with them 30 years of restaurant industry experience to this Italian-Thai project.  L'OLIVA Bangkok is a coming together of two partners from two distinctly different cities, finding commonality between traditional family dining and authentic food culture.
- L'OLIVA Bangkok is truly a slice of stylish and rustic Italy in Bangkok.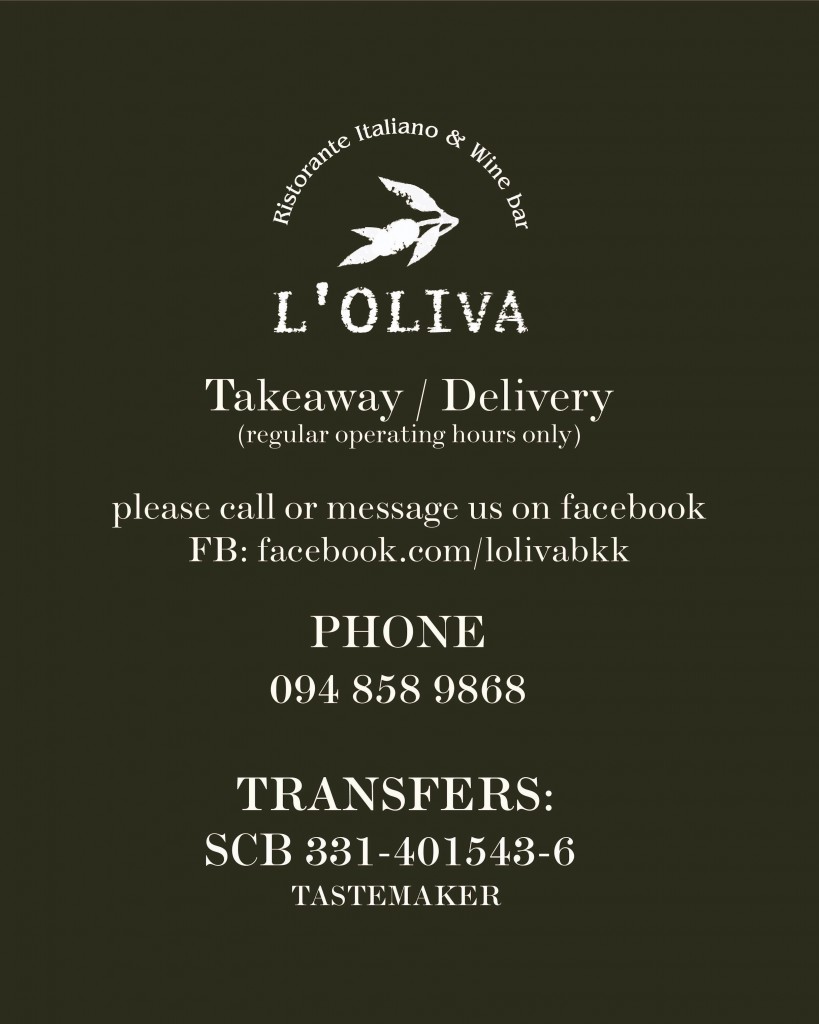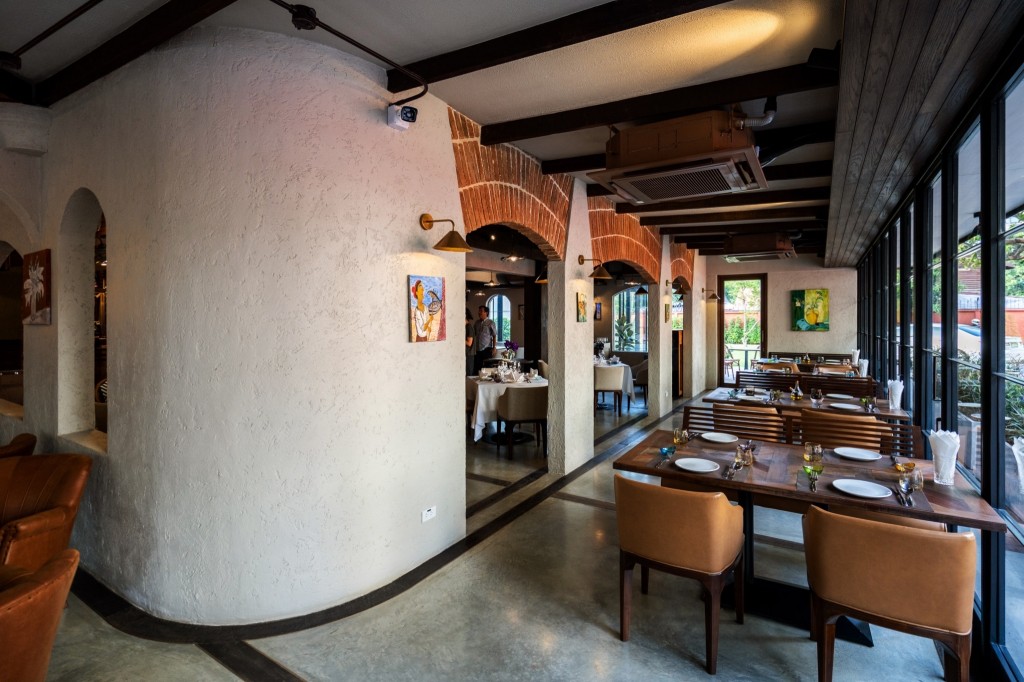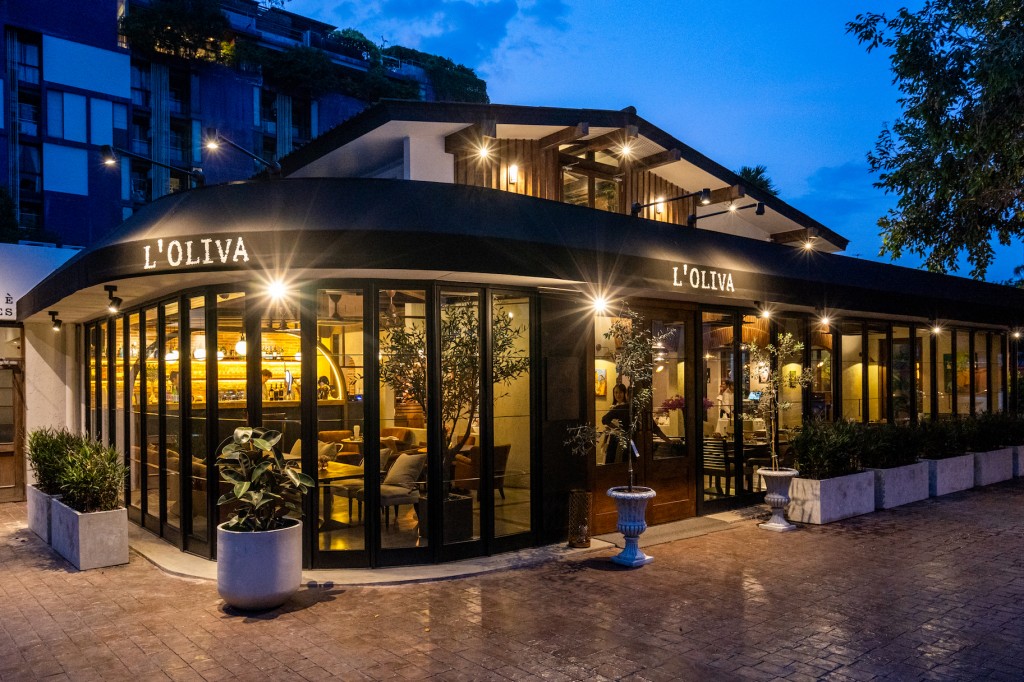 Related posts: