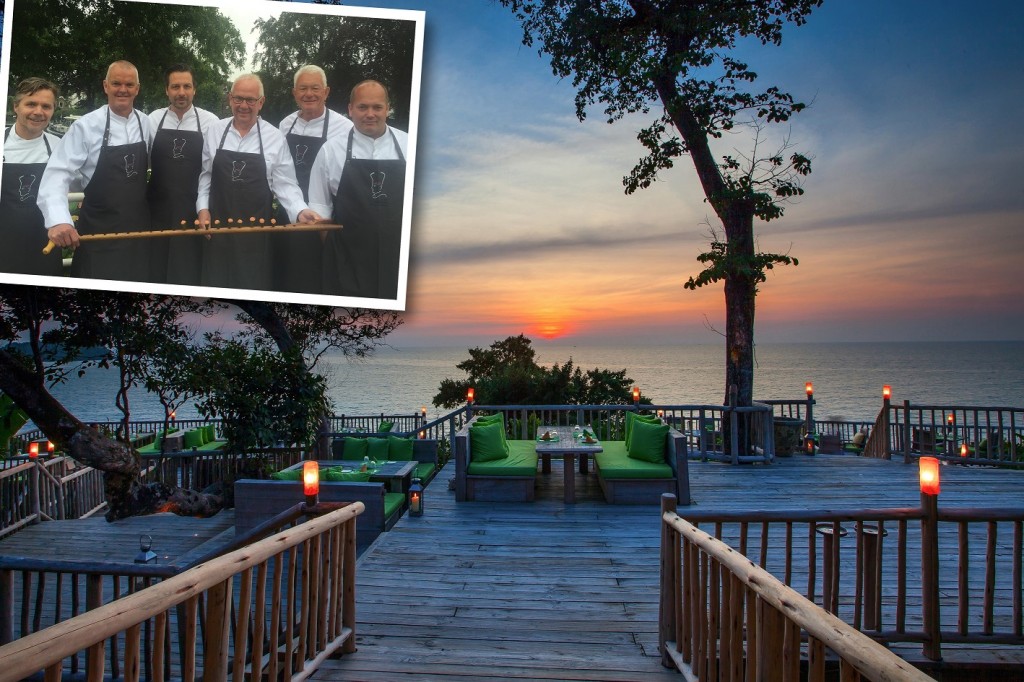 All-star cast of Michelin rated chefs to prepare six-course dinner at Soneva Kiri on Koh Kood
Luxury retreat offers all-inclusive weekend packages
A glittering gathering of six Michelin-starred European chefs will be preparing a six-course dinner on Saturday 29 October 2016 at the luxury Soneva Kiri retreat, nestled on the unspoiled island of Koh Kood, a 60-minute private flight from Bangkok.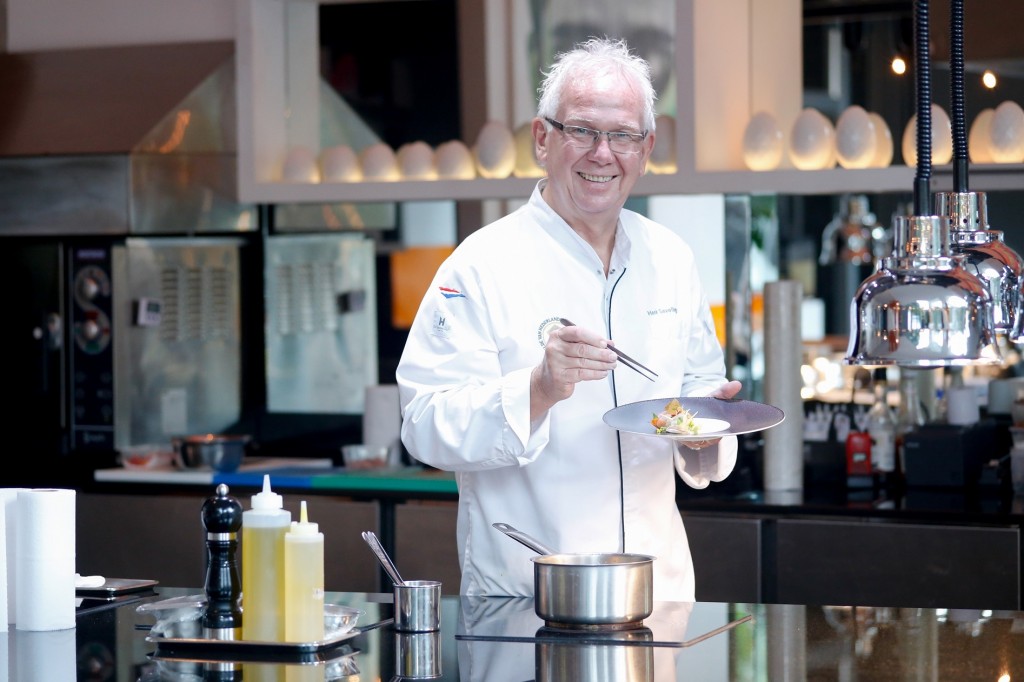 Soneva Kiri is offering a number of weekend packages that include scheduled shared flights to and from the island, half-board villa accommodation, the celebrity chefs' dinner, one selected spa treatment, and butler service.
Also included are complimentary bespoke chocolates from the Chocolate Room and innovative ice creams from the Ice Cream Parlor, complimentary use of the fully equipped gym and tennis court, and free Wi-Fi.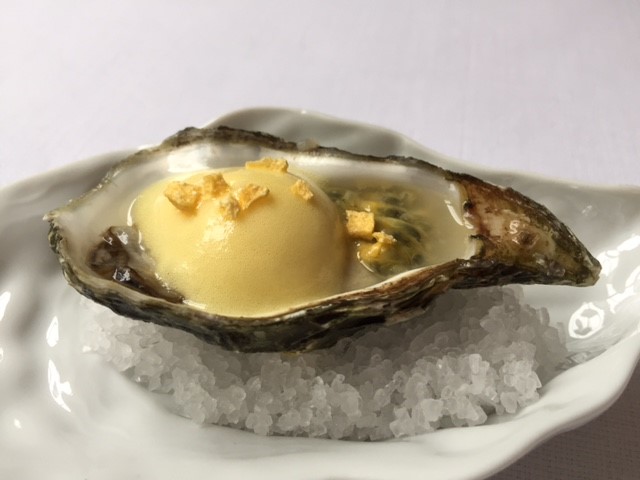 A package for two persons staying in a one-bedroom Bayview Pool Villa Suite for two nights and three days is available starting from THB 105,000, with other categories of villa also available at different rates, along with supplementary charges for an extra adult or for children.
A three-night, four-day package starts from THB 142,000, with extra nights available at a supplementary charge.
Parties of four persons can select the two-bedroom Junior Ocean Pool Retreat accommodation, with a two-night, three-day package starting from THB 277,000 and a three-night, four-day package from THB 368,000.
The packages are valid only for Thai residents or expatriates residing in Thailand.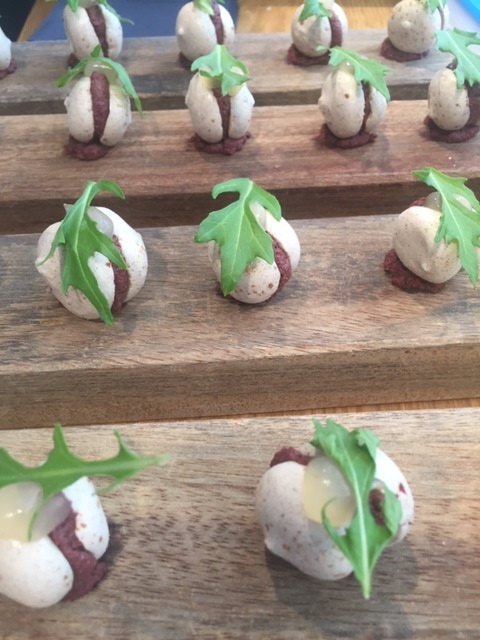 The all-star chef line-up is led by renowned Dutch chef Henk Savelberg, who has the distinction of being awarded a Michelin star in four different restaurants across the Netherlands, and is now the owner of Savelberg in Bangkok, his first restaurant outside his home country.
Martin Kruidhof is owner of De Lindenhof, one of the finest restaurants in Holland, with two Michelin stars.
Cees Helder is the former owner of the revered Parkheuvel restaurant in Rotterdam and the first chef in the Netherlands to acquire three Michelin stars.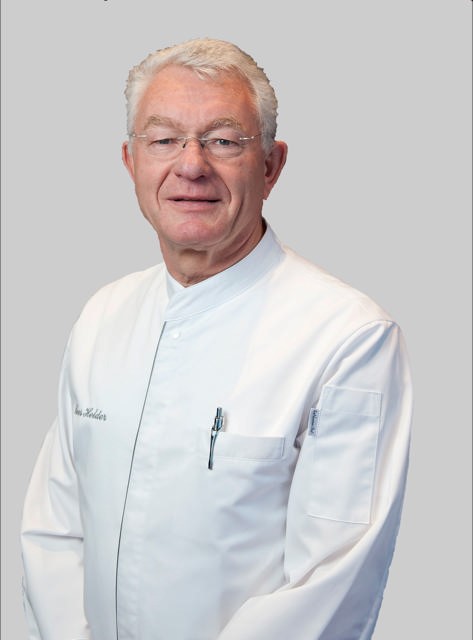 Raymond Prinsen, a master of fine French cuisine, took over the reigns of the restaurant De Stenen Tafel in 1994 and earned the establishment a Michelin star.
Jarno Eggen is owner and head chef of De Groene Lantaarn, in Zuidwolde, Netherlands, with the restaurant earning its second Michelin star this year.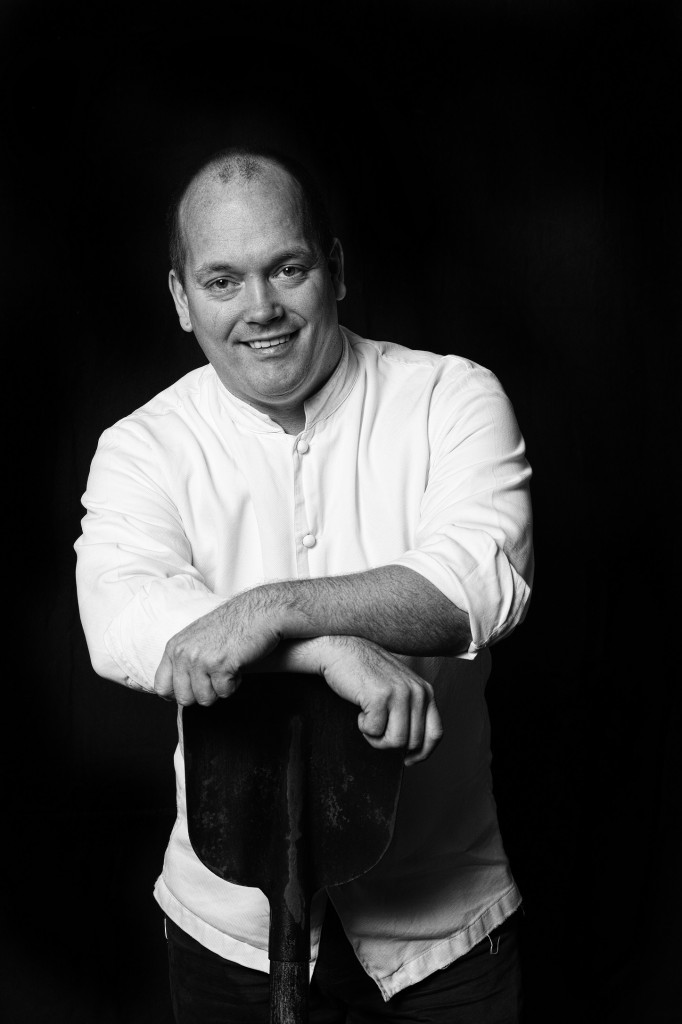 Wilco Berends is owner and head chef of the quaint and long-established French restaurant De Nederlanden, located inVreeland, Netherlands, which has one Michelin star.
The six-course dinner features an appetiser of oysters prepared with separate sauces of passion fruit, black bean, and citrus with Alaskan king crab. A first in-between course of raw marinated scallop with North Sea crab and Tzar-Gold caviar is followed by a second in-betweener of tortellini of lobster with yellow watermelon and cucumber. There is a main course of poached North Sea turbot filet with sugar snaps, and a second main course of beef citron with truffle. Dessert is chard with sorrel.
For more information please call +91 124 4511000 or email reservations@soneva.com.
All Star Michelin 6 Course Dinner Menu
Amuse-bouche
Canape steak tartar
Steamed sesame bread with zure zult sweet and sour cucumbe Macaron biscuit with apple and black pudding
Mille-feuille with steamed Mackerel
Wakamé cone, sesame
and Tuna Dutch Herring with apple
Starter (By Wilco Berends)
Oyster with passion fruit and fresh ginger. Oyster with black bean, spring onion and marinated shiitake. Oyster with citrus, soy and Alaska king crab.
First In between (By Raymond Prinsen)
Raw marinated scallop with North Sea crab, avocado and cream with Tzar-Gold caviar.
Second In between (By Cees Helder)
Tortellini of lobster with dill, yellow watermelon and cucumber, coconut and curry sauce crumb.
Main course (By Henk Savelberg)
Poached North Sea turbot filet with sugar snaps, capers,  grapes & potato sauce.
Main course (By Martin Kruithof)
Beef citron with poultry liver mouse & truffle.
Dessert (By Jarno Eggen)
Chard – Sorrel dessert.
Sweets Selection of Marou chocolate.
แพ็คเกจสุดสัปดาห์แบบเอ็กคลูซีฟ
ห้องพักหรู พร้อมดินเนอร์มื้อพิเศษจากเชฟระดับมิชลินสตาร์ถึง 6 ท่านรวมตัวกันรังสรรค์เมนู 6-คอร์ส ปลายเดือนตุลาคมนี้ ณ โซเนวา คีรี เกาะกูด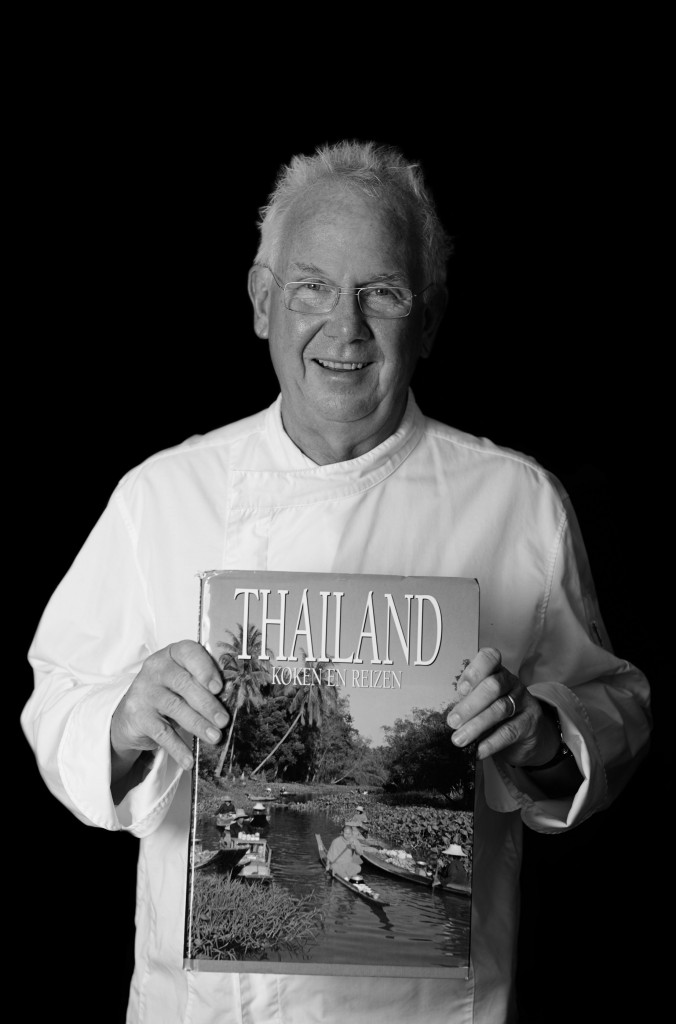 โซเนวา คีรี เกาะกูด เชิญจองแพ็คเกจสุดสัปดาห์  เพื่อการพักผ่อนสุดหรู และพบกับปรากฏการณ์ครั้งพิเศษจากการรวมตัวของเชฟระดับมิชลินสตาร์จากยุโรปถึง 6 ท่าน เพื่อรังสรรค์เมนูหรู 6-คอร์ส มื้อเดียวเท่านั้น ในวันเสาร์ที่ 29 ตุลาคม 2559
แพ็คเกจ 2-คืน 3 วัน สำหรับสุดสัปดาห์พิเศษนี้ (สำหรับ 2 ท่าน) ราคาเริ่มต้นที่ 105,000 บาท และ แพ็คเกจ 3-คืน 4 วัน ราคาเริ่มต้นที่ 142,000 บาท ราคารวมห้องพักแบบวิลล่า 1 ห้องนอน, บริการเครื่องบินส่วนตัวไป-กลับระหว่างกรุงเทพฯ และ เกาะกูด  อาหารเช้าและอาหารเย็น, อาหารมื้อพิเศษวันเสาร์ที่ 29 จากเชฟมิชลินสตาร์, สปาทรีทเมนต์, สิทธิการรับประทานช็อคโกแลตและไอศกรีมได้ไม่อั้นตลอดวัน, ฟรีอินเตอร์เนตไร้สาย, การใช้อุปกรณ์ออกกำลังกาย และสนามเทนนิส  และพนักงานให้บริการส่วนตัวสำหรับคุณ
หากคุณมากับเพื่อนฝูงหรือเป็นครอบครัวใหญ่ ต้องการเลือกพักในวิลล่า 2 ห้องนอน (จูเนียร์ โอเชียน พูล รีทรีท) แพ็คเกจ 2-คืน 3 วัน ราคาเริ่มต้นที่ 277,000 บาท หรือแพ็คเกจ 3-คืน 4 วัน ราคาเริ่มต้นที่ 368,000 บาท
ราคานี้สงวนสิทธิ์สำหรับชาวไทยหรือชาวต่างชาติที่พำนักอยู่ในประเทศไทยเท่านั้น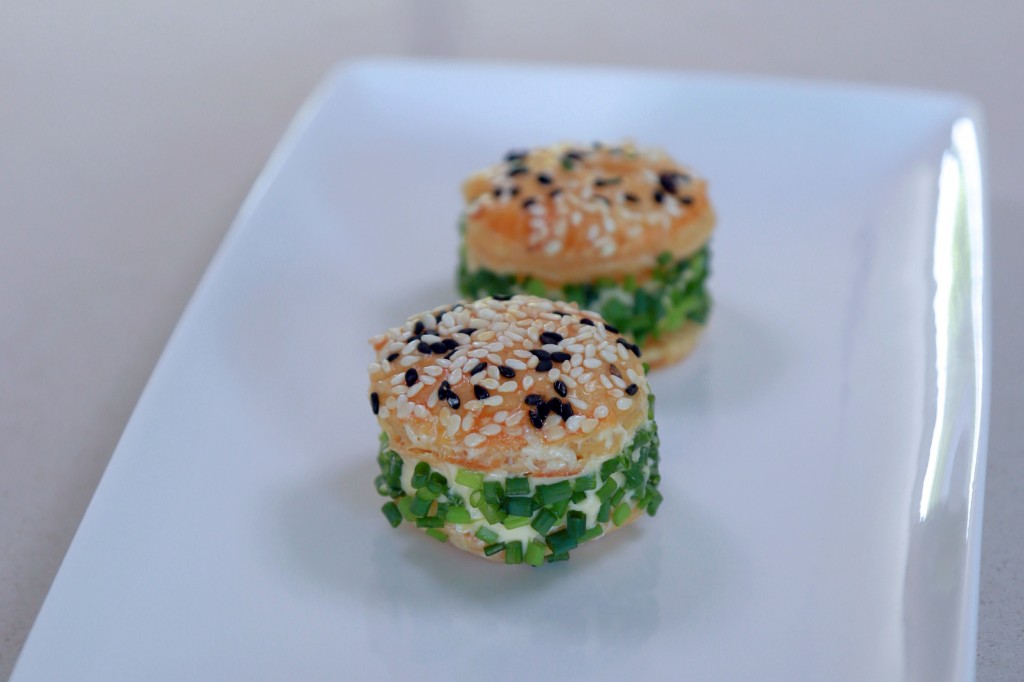 การรวมตัวของเชฟระดับมิชลินสตาร์ชื่อดังของยุโรปครั้งนี้ เกิดขึ้นจากการนำของเชฟแฮงค์  ซาเวลเบิร์ก เชฟชาวดัตช์ผู้โด่งดัง หนึ่งเดียวในเนเธอร์แลนด์ที่ได้ดาวจากมิชลินถึง 4 ร้านด้วยกัน ปัจจุบันเชฟแเฮงค์ เป็นเจ้าของร้านซาเวลเบิร์ก ในกรุงเทพฯ
มาร์ติน ครูร์ดฮอฟ (Martin Kruidhof) เชฟมิชลิน 2 ดาว เจ้าของร้าน De Lindenhof หนึ่งในร้านอาหารที่ดีที่สุดของเนเธอร์แลนด์
ซีส์ เฮลเดอร์ (Cees Helder) เชฟมิชลิน 3 ดาวคนแรกของฮอลแลนด์ อดีตเจ้าของร้าน Parkheuvel ที่โด่งดังในเมืองร๊อตเทอร์ดาม (Rotterdam)
เรย์มอนด์ พรินเซน (Raymond Prinsen) เชฟมิชลิน 1 ดาว ปรมาจารย์ด้านอาหารฝรั่งเศสแบบไฟน์ไดน์นิ่ง เจ้าของร้าน De Stenen Tafel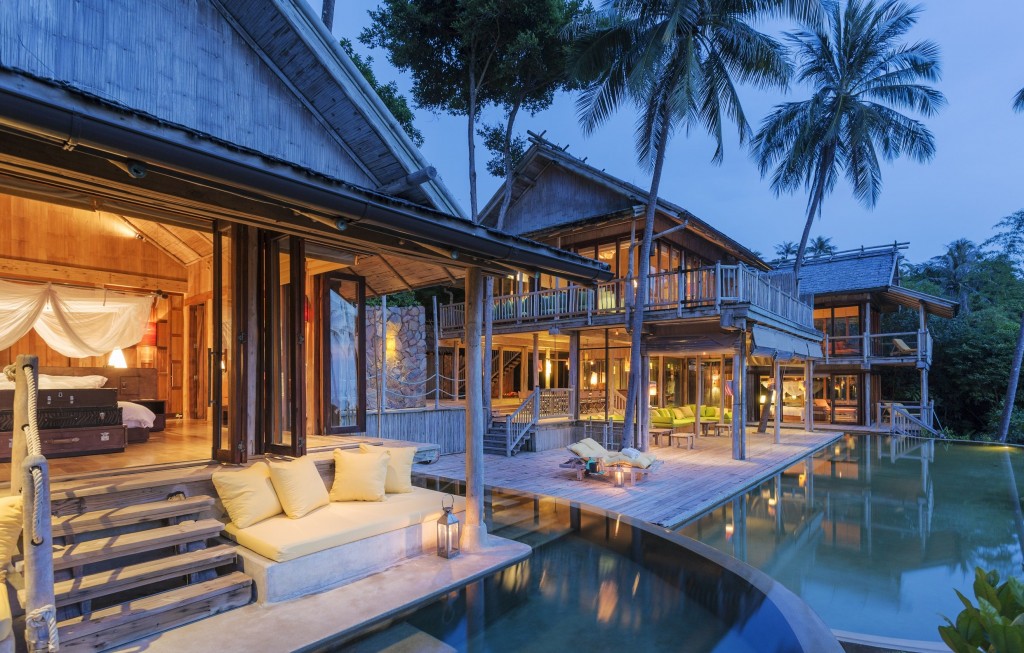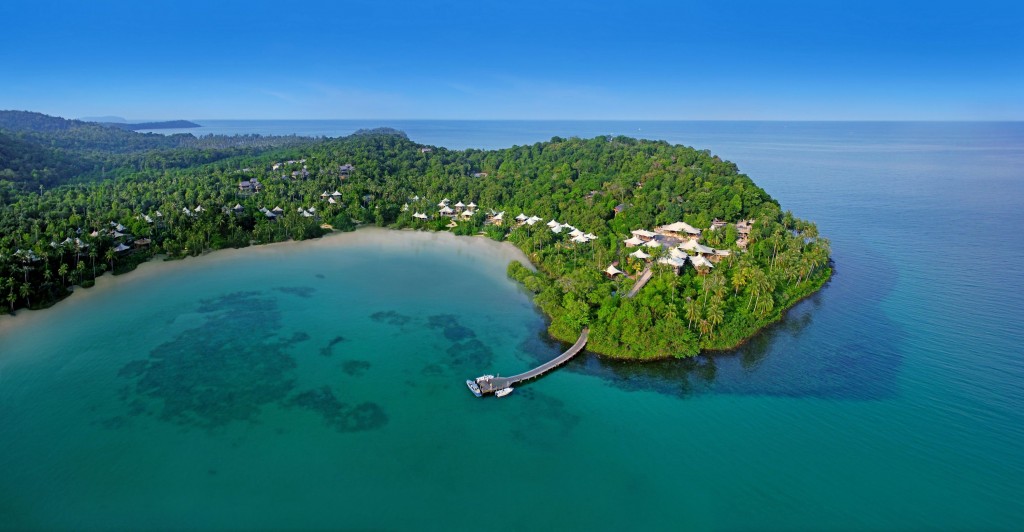 Related posts: