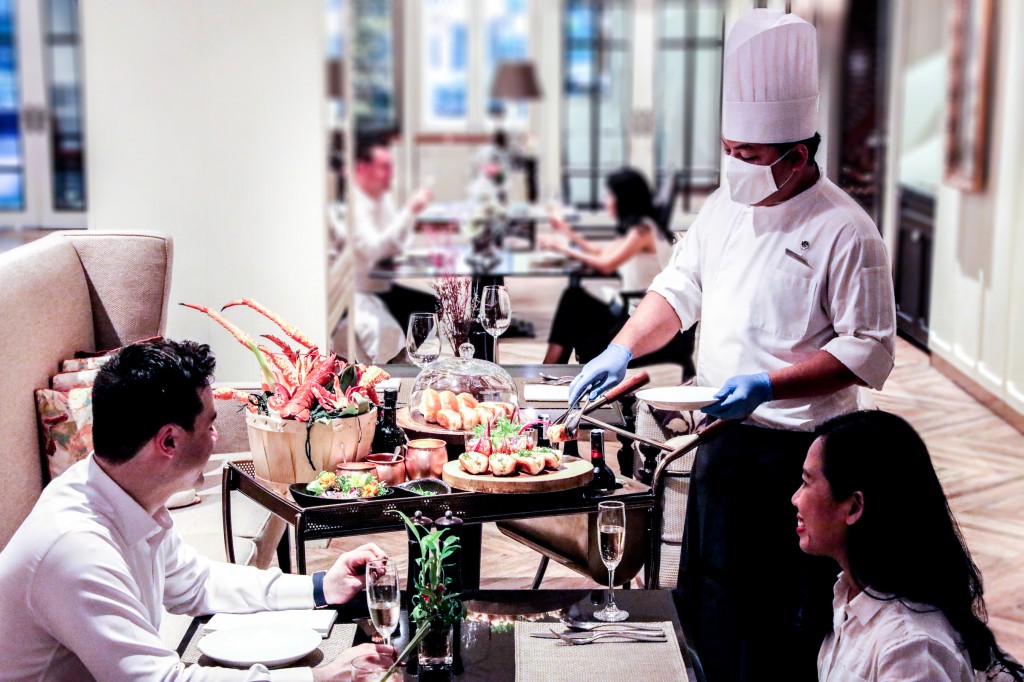 The Rain Tree Café,  The Athenee Hotel Bangkok, Re-opens for Grand Seafood Buffet Dinner
With the rolling buffet concept, as well as having the new buffet set-up to new safety standards, the buffet will also come to the guests. Hot and cold dishes and desserts will be served from trolleys and from à la minute service to the tables while the live chef stations will provide their own tableside cooking.
Cold trolleys will be wheeled around the restaurant serving dishes such as Caesar salad, crab and prawn noodle salad, and red snapper ceviche. Artisan trolleys will deliver quiche, terrines, seafood cocktail, burrata, and other dishes. Antipasto trolleys will serve charcuterie, cured meats, caviar and blinis, and truffled beef tartar, while dessert trolleys will be available for sweets such as mango with sticky rice, crepes Suzette, rum baba, and ice cream.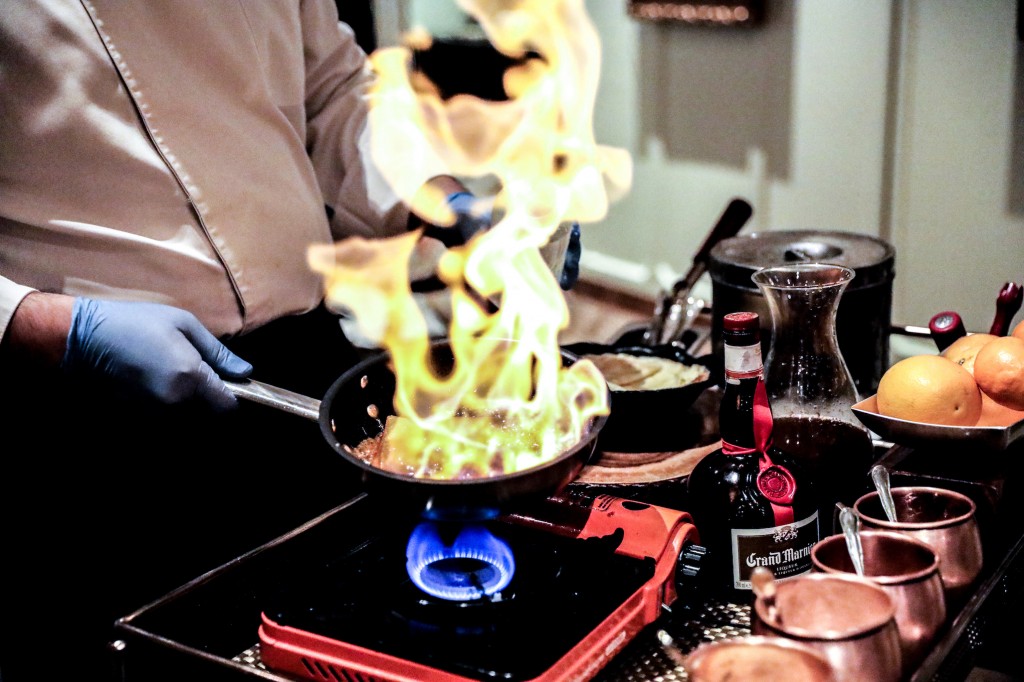 Three separate but complementary spaces are illuminated by natural light and offer distinguished experiences :
• The Bronze Kitchen: upgraded with interactive live-cooking stations
• The Valaya Room: a formal library-style VIP space
• The Secret Garden: ideal for private gatherings
NEW!
• Live Chef stations
• Interactive Chef to Table with our Table side Cooking Trolley service
• Weekend Brunch, now offering brunch on Saturday & Sunday
SIGNATURE ITEMS:
Food:
• Truffle Beef Tartar
•Grand Seafood Buffet Dinner
• Crab & Prawn Noodle Salad
• Ren Snapper Ceviche
• Canadian Lobster  & King Crab
Dessert:
• Mango sticky rice
• Crêpes Suzette
• Rum Baba
• Nitro Coconut Ice Cream
The grand seafood  buffet dinner is available on Friday & Saturday, starting from 6 pm, and is  priced  at  THB 1,900++ per person including one Lobster per person.
Reservation Line +66 (0)2 650 8800
Reservation Email:  Raintree.TheAthenee@luxurycollection.com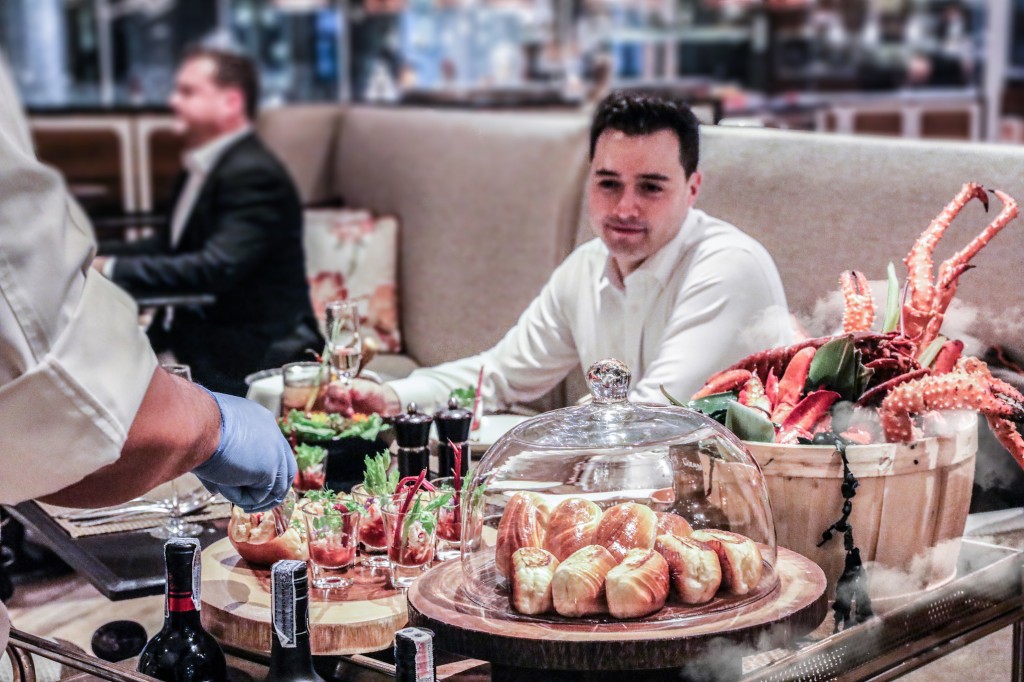 Related posts: