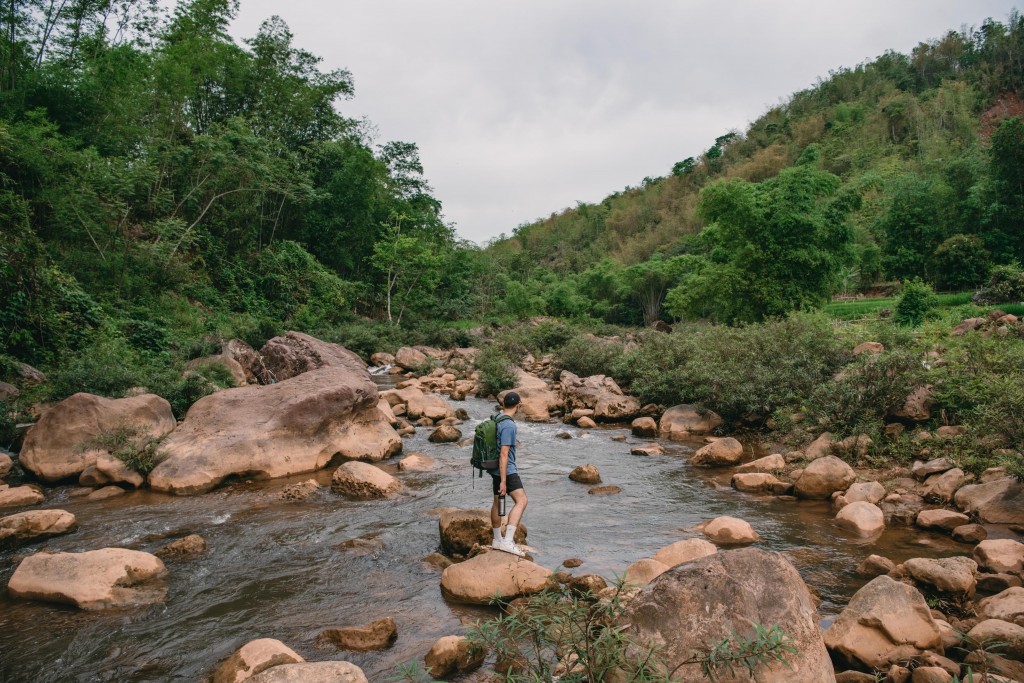 A Trek Through Time And Culture With Avana Retreat's Mountain Experiences
HANOI – Over a decade ago Avana Retreat's founder discovered a majestic waterfall while trekking in the mountainous region of Mai Chau in Northwestern Vietnam. This encounter was the spark that fueled the creation of the property. Understanding the importance of being in nature and with a desire to share the rich local heritage with those who ventured into the verdant countryside, the team at Avana, inspired by the owner's first trip, have crafted trekking experiences that offer the same sense of awe and discovery that he first experienced there.
Tucked away in a relatively untouched area of Mai Chau, the roads stop when they reach Avana Retreat. From here mountain paths traversed by the ethnic Hmong people who have made their home in the hills, weave through the landscape and form the core of the 'Adventure Trek – View from the Top' experience.
This 8.5 hour journey, ideal for more confident trekkers, takes in more than just incomparable views of the undulating mountains, terraced fields, misty valleys and grasslands. There are visits to local villages including that of the ethnic Hmong, indigenous to the region and whose earthen walls in their traditional homes influenced the design of the villas. The local Hmong are also connected to the property. They cultivate the rice fields that give the property its iconic design and local Hmong artisans, among other artists from different ethnic groups, lead cultural classes at the property's Stilt House Museum.
After summiting the peak, climbers make their way downhill to get another taste of local life with stops in ethnic Thai villages, one of the country's more than 50 recognized ethnic groups that each have their own distinct culture, traditions, and language.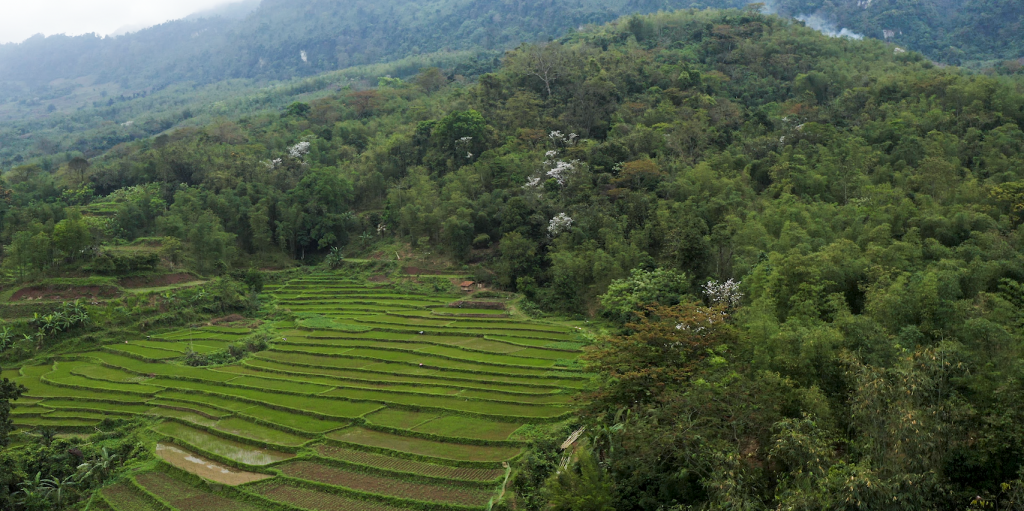 There's also a gourmet picnic lunch included in the package ensuring guests are well-nourished for the full-day trip.
More suitable for intermediate hikers is Avana's 'Hmong Village Trek.' The full-day journey includes the rich cultural elements of the Adventure Trek but covers less challenging terrain. The trip starts away from the property in the village of the Muong people, who live in the valley areas of Mai Chau. The walk takes in meadows dotted with Hmong houses, follows winding red dirt roads frequented by buffalo, and native forest. Like the Adventure Trek a picnic lunch, served amid nature is part of the experience.
Adventure Trek prices start from VND1,350,000 (approx USD57) for one guest with pricing dropping down for each additional participant. A group of 5-10 guests would be from VND780,000 (approx USD33) per person. The Hmong Village Trek is from VND1,500,000 (approx USD63) for one guest and drops down to rates from VND780,000 (approx USD33) per person when 5-10 people join. Avana Retreat provides local guides with basic English skills for all treks with guides more experienced in speaking English available for an additional fee. Reservations must be made at least 24 hours in advance for each trek. For more information visit: https://avanaretreat.com/
Related posts: