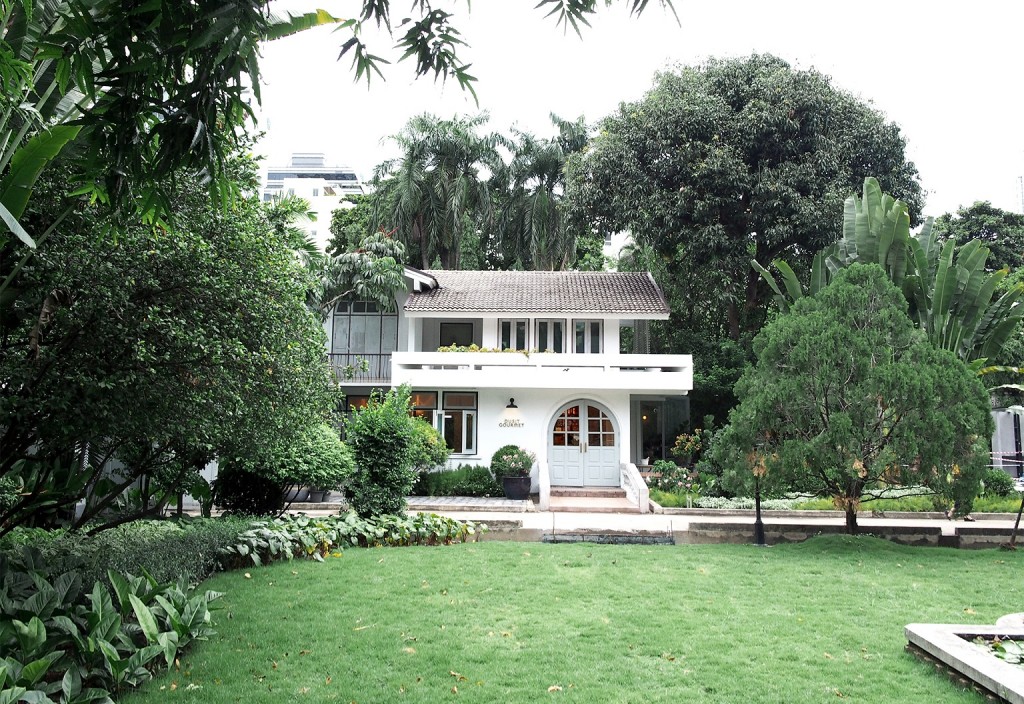 Baan Dusit Thani to ring in the season with special festive menus and a Christmas Eve Garden Party
Baan Dusit Thani, a unique standalone restaurant concept featuring signature venues from the legendary Dusit Thani Bangkok hotel, is celebrating the festive season this year by offering special festive menus at its three main outlets – Dusit Gourmet, Benjarong Thai Restaurant, and Thien Duong Vietnamese Restaurant – plus a Christmas Eve Party featuring free-flowing drinks and live music.
The festive menus will be available for lunch and dinner from 20 December 2020 until 10 January 2021.
Benjarong will offer a set menu for two or four persons (priced at THB 1,690 and THB 2,990 respectively) featuring a range of the restaurant's most popular dishes, plus a few items created specially for the occasion.
Appetisers include, amongst others, Thai traditional steamed chicken dumpling with cilantro and fresh Royal Project gooseberry with palm sugar, peanut and radish compote. Main courses include, amongst others, Countryside curry with Cowa leaves and crispy pork belly; Beef or pork tenderloin lemongrass salad with green eggplant; Snapper with red curry with peanut sauce. The meal is completed with Kaffir lime jelly with assorted tropical fruits and fresh ginger; and Taro Dumplings with mixed nuts and fresh coconut cream.
Thien Duong, meanwhile, will offer four special creations – Grilled Australian Wagyu salad with Vietnamese soy dressing (THB 620); Grilled pork or beef with crispy sesame crackers and soft-steamed flour paste (THB 370); Crispy cheesy spinach crepe with beetroot sauce (THB 290), and Seared seabass with sautéed spinach and Vietnamese curry (THB 420).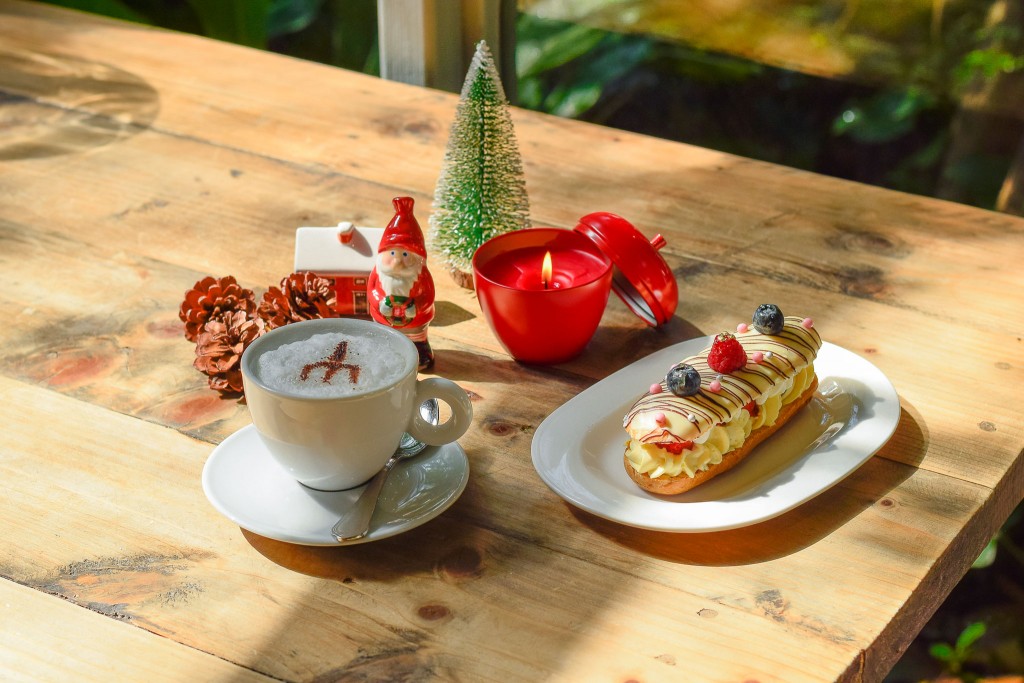 Dusit Gourmet, meanwhile, will put a creative spin on festive favourites, with a la carte menu highlights such as Foie gras and raisin-stuffed avocado with rocket salad and homemade jam (THB 370); Turkey mousse sandwich with chestnut jam and avocado (THB 325); and Sous-vide turkey breast with mixed salad avocado and lemon dressing at (THB 330).
For a thoroughly festive affair, Baan Dusit Thani's Christmas Eve Garden Party will be held on Thursday, 24 December from 17:00 – 22:00 in the tranquil surrounds of the poolside Garden Bar. The event will feature live music and Christmas carols, plus three hours of free-flowing drinks (from 19:00 – 22:00, including draught beer, wine, and selected cocktails).
Tickets are THB 999 per person (or THB 850 per person when purchased before 23 December 2020).
Members of Dusit International's guest loyalty programme, Dusit Gold, also benefit from a 'Buy 8 Tickets, Get 1 Free' promotion.
For bookings and more information, please contact 02 200 9009 or via Line@baandusitthani (https://lin.ee/3xAsf3v).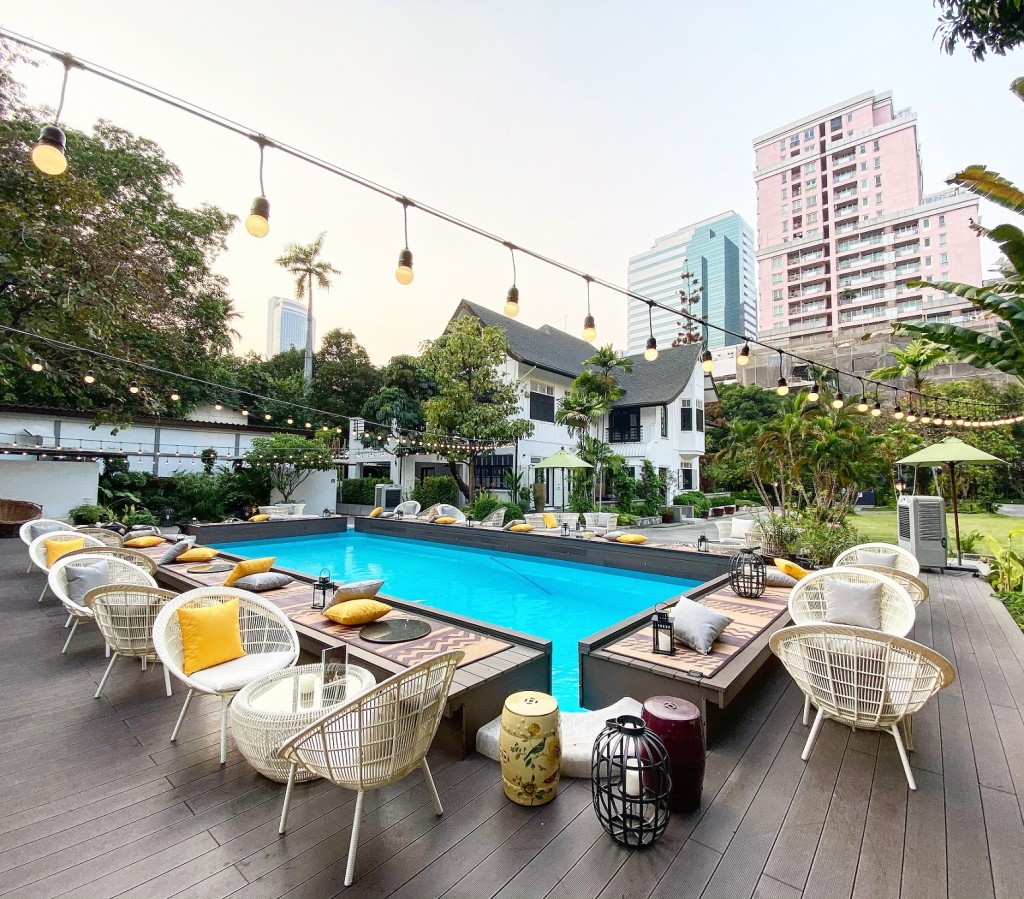 About Baan Dusit Thani 
Baan Dusit Thani is a unique standalone venue designed to delight, inspire, evoke fond memories, and continue the distinctive hospitality heritage of Dusit International's flagship Dusit Thani Bangkok hotel while the property undergoes redevelopment as part of Dusit Central Park, a landmark mixed-use project set to open in four years' time opposite Lumpini Park.
Providing a fitting new home for staff from Dusit Thani Bangkok while the new hotel is being built, Baan Dusit Thani occupies a lovingly restored, historic stately home on Sala Daeng Road, just behind where Dusit Thani Bangkok is located.
Envisioned as a new destination for fans of the hotel's unique brand of gracious hospitality, as well as Bangkok foodies seeking a vibrant new place to mix and mingle with friends and family, the carefully curated space features reimagined signature restaurants and unique events spaces set around a beautiful garden with lush plant life.
Providing a glimpse of what's to come when the new Dusit Thani Bangkok hotel opens its doors in 2023, these elevated concepts, each set within a different heritage building, include Benjarong Thai Restaurant, Thien Duong Vietnamese Restaurant, and Dusit Gourmet & Garden Bar.
A living museum of sorts, Baan Dusit Thani features treasured furniture and iconic décor from Dusit Thani Bangkok tastefully transformed into one-of-a-kind statement pieces to imbue each restaurant with its own distinct character and atmosphere.
For more information, please visit www.baandusitthani.com
Related posts: