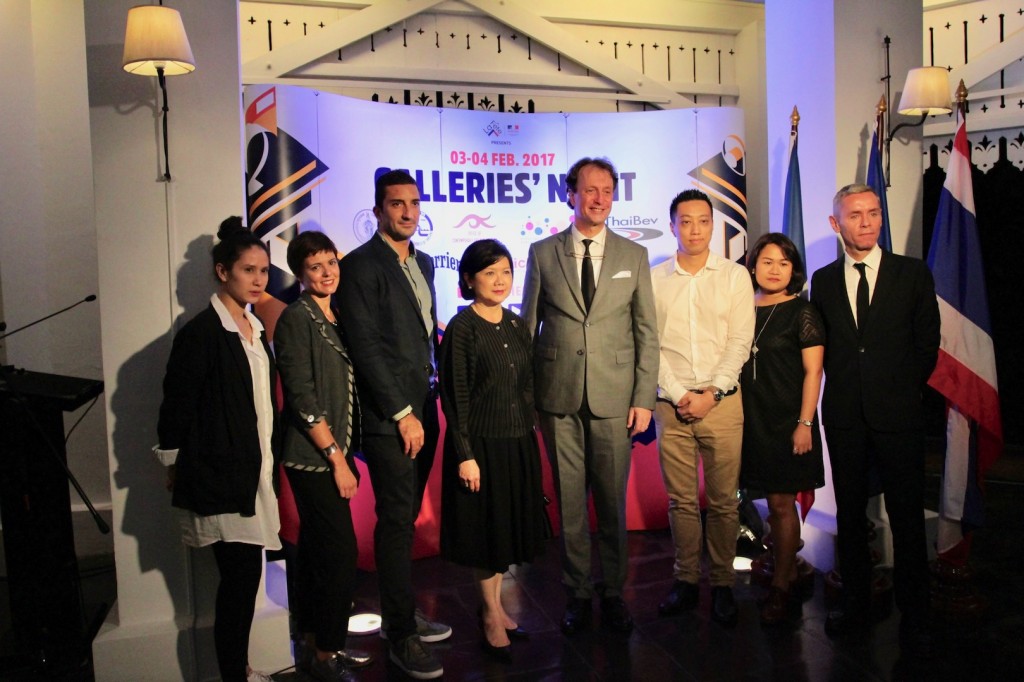 Galleries' Night, 4th Edition
Introducing more activities for all ages
3 – 4 February 2017 
One of the most important events of the annual cultural program "La Fete", Galleries'Night, organized by the French Embassy of Thailand, is returning for the fourth time, helping to promote contemporary art and highlighting dynamic creativity, introducing new experiences and pleasures, small and large to the public.
During the two nights, on Friday 3rd and on Saturday February 4th 2017, the audience will discover a wide variety of activities, such as Art Exhibitions, Performances, Meeting the artists, Screenings, Talks and Live Music from more than forty participating galleries and art spaces in Bangkok.
This year we will have "clusters", several galleries and art spaces in one area, enhancing the activities, with places to rest and refreshments available along the Silom/Sathorn BTS line and riverside on Friday 3rd and along the Sukhumvit BTS line on Saturday, February 4th.
This year Galleries' Night will be opening up a special platform with activities for children, young people and families during the afternoon of Saturday, February 4th from 14:00. These activities will promote the introduction to contemporary art, held at the Bangkok Art and Culture Centre (BACC).
This year Galleries' Night will have volunteers at each gallery and art space which will be on hand to help and provide useful information to visitors. We will also expand the event schedule, starting from 17:00 onwards, allowing visitors more time to explore different activities during the two nights.
The programs and map routes of Galleries' Night in Bangkok  on the Mobile Application "Galleriesnight" will be available to download for free on Apple Store and Google Play.
Galleries' Night Details :
Bangkok:
Friday 3rd February 2017 ➔  Silom / Sathorn / Riverside
Saturday 4th February 2017 ➔ Sukhumvit
Time: 17.00 until midnight
Free admission
For more information :
Bangkok: facebook.com/galleriesnight
Mobile Application: Galleriesnight
Participating Galleries & Programmes
ARTIST + RUN GALLERY!
2198/10-11 Soi Taweewattana (Narathiwas 22), Chan rd.
BTS Chong Nonsi
BRT Thanon Chan
Exhibition:
Rebirth of the Cool
by Thaiwijit Puengkasemsomboon
15 / 11 / 16 – 04 / 02 / 17 
Thaiwijit Puengkasemsomboon takes us to a light that is full of meaning again. It is the latest solo show in Bangkok(for the past few years) of an artist from Pattani who currently lives in Chiang Mai, Mr. Thaiwijit. His reputation comes mostly from abstract painting, sculpture and versatility in creating beauty. Thaiwijit is an expert in using colour and exotic materials. He interestingly creates "possibili- ties" of objects by transforming a certain material into something different, tinged and put together to become a new beauty full of cre- ativity. Let's meet his inspirational artworks at the exhibition "Rebirth of the Cool" by Thaiwijit Puengkasemsomboon.
Special Event:
Series of new works by Thaiwijit Puengkasemsomboon will be on show specially for Galleries' Night
นิทรรศการ:
Rebirth of the Cool
โดย ไทวิจิต พึ่งเกษมสมบูรณ์
15 / 11 / 16 – 04 / 02 / 17
ไทวิจิต พึ่งเกษมสมบูรณ์ พาเราเข้าไปสู่แสงสว่างที่เต็มไปด้วยความหมายอีกครั้ง นิทรรศการแสดงเดี่ยวครั้งแรกที่กรุงเทพฯ ในรอบหลายปีของศิลปินชาว ปัตตานี ซึ่งปัจจุบันพำนักอยู่ที่จังหวัดเชียงใหม่ ไทวิจิต สร้างชื่อเสียงมาจากงานจิตรกรรมนามธรรม งานประติมากรรม และความสามารถอันหลากหลาย ในการสร้างสรรค์ความงาม ที่เราสามารถสัมผัสได้อย่างไม่ยากเย็นนัก ไทวิจิตเชี่ยวชาญการใช้สี และ วัสดุแปลกใหม่ เขาประกอบสร้างสิ่งต่างๆอย่างน่า สนใจ และสร้าง "ความเป็นไปได้" ของสิ่งต่างๆ เขาเปลี่ยนสภาพของวัสดุจากสิ่งหนึ่งให้เป็นอีกสิ่งหนึ่ง แต่งแต้มปะติดปะต่อ จนเกิดเป็นความงามและเต็ม ไปด้วยความคิดสร้างสรรค์ ขอเชิญพบผลงานที่เต็มไปด้วยความงามและแรงบันดาลในนิทรรศการ Rebirth of the Cool by Thaiwijit Puengkasem- somboon
กิจกรรมพิเศษ:
พบกับผลงานชุดพิเศษของไทวิจิต พึ่งเกษมสมบูรณ์ ที่จะนำมาจัดแสดงเฉพาะในคืนวัน Galleries' Night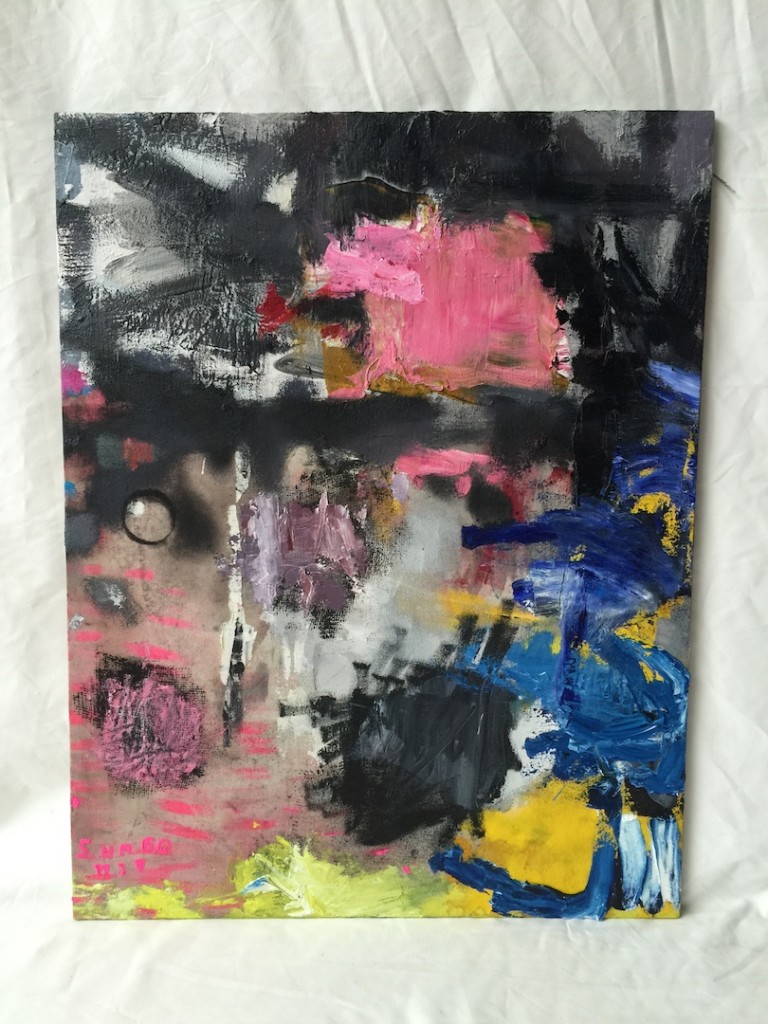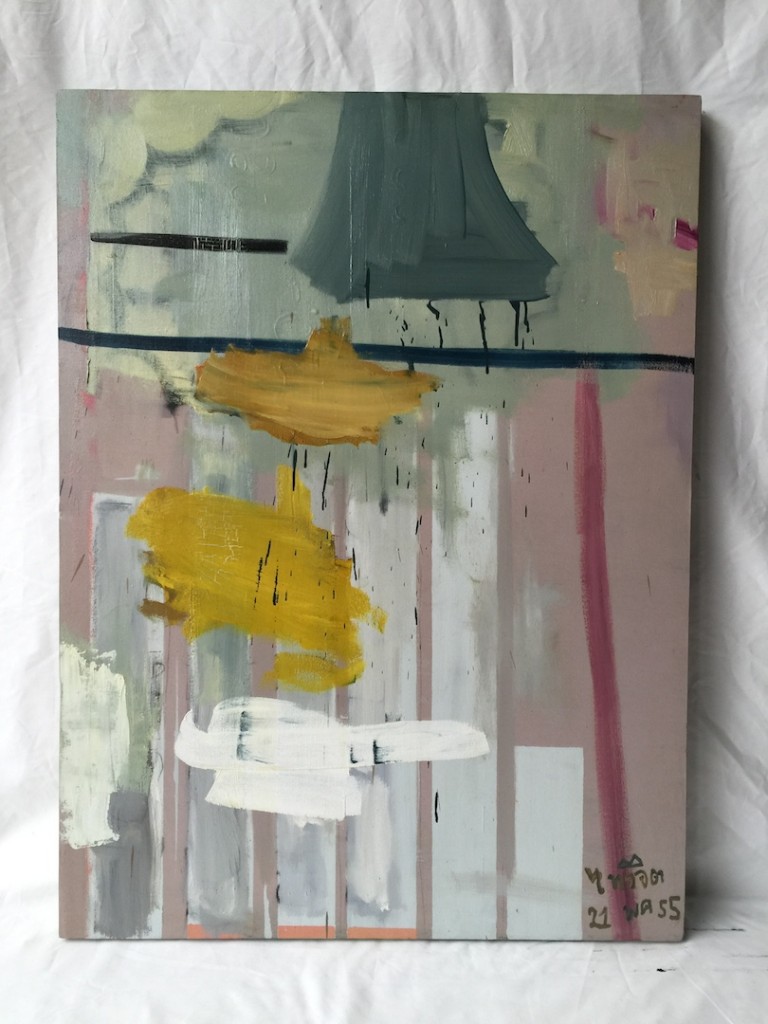 ApArt (Marcel)
28/12 Soi Sathorn 10 (Suksavittaya)
BTS Chongnonsri
BUS No.162
An initiative by the founder Marcel, a casual French Bar and Bistro, open for new people, new ideas, new music, new art, new concepts and new food.
Exhibition:
on field
by Tanatchai Bandasak, Viriya Chotpanyavisut, Taiki Sakpisit and Pathompon Tesprateep
3 / 02 / 17 – 17 / 02 / 17
A group show by four artists Tanatchai Bandasak, Viriya Chotpanyavisut, Taiki Sakpisit and Pathompon Tesprateep
Special Event:
Come ( on feel ) the noise – DJ set by Rolls Noize, Junesis and Chote
A branch of Angkrit Gallery Chiangrai, an artist-run space where artists we admire and respect are invited to present their works.
นิทรรศการ:
on field
โดย ธณัฐชัย บรรดาศักดิ์ วิริยะ โชติปัญญาวิสุทธิ์ ไทกิ ศักดิ์พิสิษฐ์ และ ปฐมพล เทศประทีป! 03 / 02 / 17 – 17 / 02 / 17
นิทรรศการร่วมของสี่ศิลปิน ธณัฐชัย บรรดาศักดิ์ วิริยะ โชติปัญญาวิสุทธิ์ ไทกิ ศักดิ์พิสิษฐ์ และ ปฐมพล เทศประทีป
กิจกรรมพิเศษ:
พบกับ DJ set ในชื่อของ "Come (on feel) the noise" โดยศิลปิน Rolls Noize, Junesis และ Chote
ATTA Gallery
Unit 1109-1110 OP Garden, Soi Charoenkrung 36
BTS Taksin Bridge
Oriental Pier
The only gallery specialising in contemporary jewellery, featuring both international and local artists!
Exhibition:
Main Exhibition: A Day Away by Anna Norrgrann, Anna-Karin Haag, Charlotte Alfort, Karin Gyllerfelt curate by Hnoss Initiative  
Off the Wall Mini Exhibition: Stone Poetry – A Slice of Home by Mette Saabye
I-Land Mini Exhibition: Talisman of Kilombu by Cece Nobre
0 7 / 0 1 / 1 7 – 2 8 / 0 2 / 1 7
Main Exhibition: A Day Away by Anna Norrgrann, Anna-Karin Haag, Charlotte Alfort, Karin Gyllerfelt curate by Hnoss Initiative
Hnoss Initiative decided to invite four young artists for this exhibition, recently graduated from HDK in Gothenburg. Each of them is showing a very personal way of expressing their thoughts through materials and techniques. The results are individual approaches to jewellery that offer new perceptions to known patterns. A mix of artists that well represents the voice of Swedish jewellery today, poetic, innovative, sensitive and humoristic.
Off the Wall Mini Exhibition: Stone Poetry – A Slice of Home by Mette Saabye
As a child I hoped to become an archeologist when I grew up. I was fascinated by the adventure of exploring lost cultures, digging into the ground and finding the treasures of some long forgotten cultures. I studied the beautiful dot-drawings witch were drawn of each found piece, as an exact registration for everybody to see and add knowledge about these rediscovered worlds. I read the articles where historians expressed their theories about these cultures and the purpose of the found objects. I was so intrigued and still am. Another interest of mine, was finding fossils by the sea. We often did, and when a new piece was found my father explained what kind of animal it had once been.
I-Land Mini Exhibition: Talisman of Kilombu by Cece Nobre
The Embassy of Kilombu in Bangkok is pleased to announce an upcoming exhibition of silver jewelry at ATTA Gallery. At the Cultural Section of the Embassy of Kilombu in Bangkok we seek to promote the uniqueness of our culture, along with the affinities that bind it to other countries, through initiatives that showcase our lesser-known nation abroad. We provide artists and cultural producers with re- sources that will enable them to perform or show their work to the Thai public. This silver collection includes amulet- lockets, protective pendants, spirit rings, and enlightenment cuffs all pertaining to the stories and culture of the Island of Kilombu.
Special Event:
Introduction to Kilombu by Cece Nobre
Time: 19:00 – 20:30 pm!
Pa'som Language Class
Time: 19:15 – 19:30 pm
Cece Nobre the artist behind "Talisman of Kilombu" will be giving an introduction to Kilombu, its language and culture through a short Pa'som language class and a casual floor talk.
นิทรรศการ:
Main Exhibition: A Day Away โดย Anna Norrgrann, Anna-Karin Haag, Charlotte Alfort, Karin Gyllerfelt คัดสรร โดย Hnoss Initiative Off the Wall Mini Exhibition: Stone Poetry – A Slice of Home โดย Mette Saabye
I-Land Mini Exhibition Talisman of Kilombu โดย Cece Nobre
07 / 0 1 / 1 7 – 2 8 / 0 2 / 1 7
BANGKOK CITYCITY GALLERY
13/3 Soi Sathorn 1, South Sathorn rd.
MRT Lumphini
A Contemporary Art Gallery / Project Space. Supporting artists with strong visions that are open to various mediums. 
Exhibition:
ALIVE
by Alex Face
21 / 12 /16 – 19 / 02 / 17
Since his breakout solo exhibition in Bangkok 2012, Alex Face and his iconic three-eyed character has taken the scene by storm. It has adorned urban walls of major cities; Bangkok, Jakarta, Tokyo, Seoul, Taipei, London, Copenhagen, Amsterdam and Berlin to name a few. Four years later, Alex Face is back with his latest show, ALIVE, which marks the final exhibition of 2016 by BANGKOK CITYCITY GALLERY. Featuring more than 30 new artworks including paintings, drawings as well as large scale sculpture. Alex Face's ALIVE exhibition invites everyone into its world, where the famed disillusioned child character is lost in a waterlily pond. ALIVE also reflects the artist's will, skill and imagination on how he could craft his own creations and put them up in those settings of impressionist master- pieces that he has always loved.
Special Event:
IN THE FLOW: An Outdoor Video Projection
IN THE FLOW is an outdoor video projection event documenting Alex Face's work process for ALIVE exhibition at BANGKOK CITYCITY GALLERY. There will be an artist's talk by Alex Face with videographer Rachan Klomklieng (Gong Jartown), also showing unseen and rare footage of Alex Face working various street pieces.
นิทรรศการ:
ALIVE
โดย อเล็ก เฟส
21 / 12 /16 – 19 / 02 / 17
หลังจากประสบความสำเร็จกับนิทรรศการแสดงเดี่ยวเมื่อปี 2555 อเล็ก เฟส และคาแรคเตอร์เด็กสามตาหน้าบึ้งกลายเป็นที่รู้จักในระดับนานาชาติ ผล งานของเขาได้ไปปรากฏอยู่บนกำแพงตามเมืองใหญ่ต่างๆ ทั่วโลก ไม่ว่าจะเป็น กรุงเทพฯ จาการ์ตา โตเกียว โซล ไทเป ลอนดอน โคเปนเฮเกน อัมสเตอร์ดัม และเบอร์ลิน สี่ปีผ่านไปกับประสบการณ์ที่เพิ่มขึ้น อเล็ก เฟส กลับมาพร้อมกับ ALIVE นิทรรศการใหม่ส่งท้ายปี 2556 ที่ บางกอก ซิตี้ซิตี้ แกลเลอรี่ นิทรรศการ ALIVE นำเสนอผลงานชุดใหม่ของ อเล็ก เฟส กว่า 30 ชิ้น ตั้งแต่งานจิตรกรรม ภาพลายเส้น ไปจนถึงงานประติมากรรมขนาดใหญ่ ที่พร้อมจะเชิญชวนผู้ชมให้หลุดเข้าไปยังโลกของศิลปิน เมื่อตัวละครเด็กสามตาหน้าบึ้งเกิดพลัดหลงเข้าไปในสระบัว นิทรรศการ ALIVE สะท้อนให้เห็น ความพยายามและแนวทางสร้างสรรค์งานที่ศิลปินจินตนาการผสมเข้าคู่กันระหว่างผลงานศิลปะสตรีทของตนกับผลงานอิมเพรสชั่นนิสต์ระดับมาสเตอร์พีซ ที่ตนหลงใหล
กิจกรรมพิเศษ:
IN THE FLOW: An Outdoor Video Projection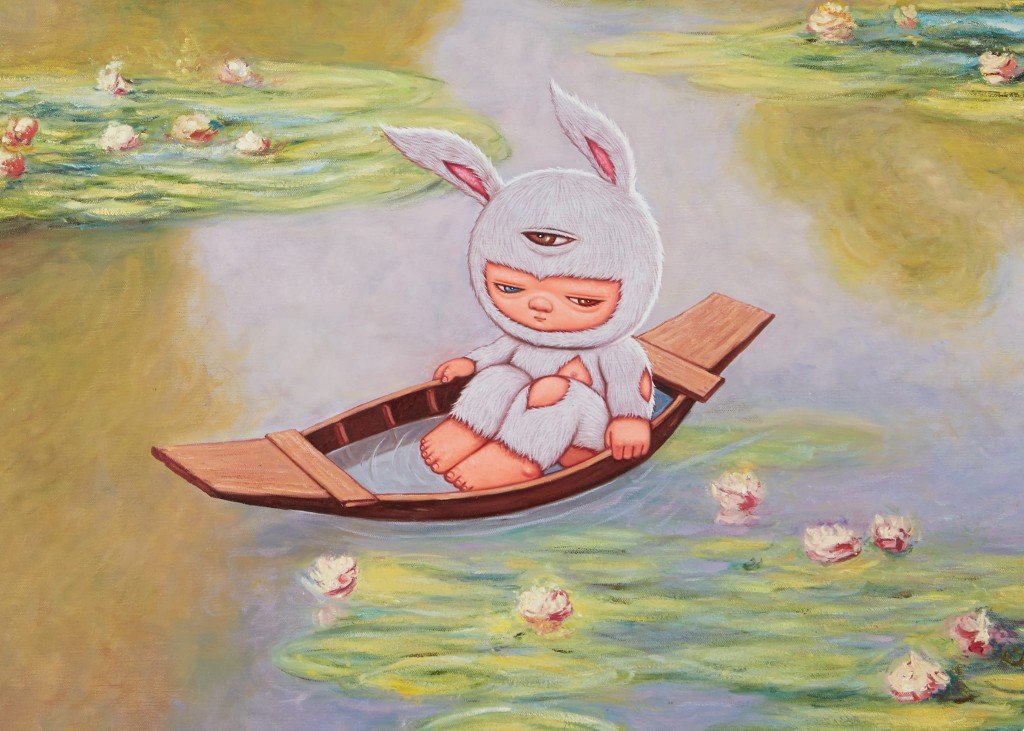 Bridge Art Space
75 Charoen Krung rd. (near Charoen Krung Soi 51, opp. Wat Yannawa)
BTS Taksin Bridge
An independent, creator-run niche aiming to foment international cooperation and collaboration between meta-disciplinary makers hosting young International and Thai artists.
Exhibition:
MITR
by Lolay (THAILAND) Chip7 (THAILAND) Rukkit (THAILAND) Beerpitch (THAILAND) Hideyuki Katsumata (JAPAN)
Funny Dress Up Lab (JAPAN) GR 1 (KOREA) Goo For Brothers (KOREA) Matiyu (KOREA) Mr.OGAY (TAIWAN)
CYH Jayson+ Lowray (TAIWAN)
03 / 02 / 17 – 28 / 02 / 17
MITR means companion or comrade in Thai, and companionship is the concept of this show, which will bring together diverse friends – graffiti, street and mixed media artists from around Asia. The aim of organizing this exhibition to present contemporary art in its myriad forms, with all its uniqueness, innovation, individuality and technique; MITR aims to act as an exchange of ideas, creativity and culture.
This exhibition at Bridge Art Space in Bangkok, Thailand, will mark the first of a series in other countries TBC, with artists who have made names for themselves, both domestically and internationally
Special Event:
DJs and special live performance (TBC), with an open bar while stocks last

นิทรรศการ:
MITR
โดย Lolay (ไทย) Chip7 (ไทย) Rukkit (ไทย) Beerpitch (ไทย) Hideyuki Katsumata (ญี่ปุ่น) Funny Dress Up Lab (ญี่ปุ่น) GR 1 (เกาหลี) Goo For Brothers (เกาหลี) Matiyu (เกาหลี) Mr.OGAY (ไตหวัน) CYH Jayson+ Lowray (ไตหวัน)
03 / 02 / 17 – 28 / 02 / 17
"MITR" หรือมิตร เป็นคำในภาษาไทยที่แปลว่า เพื่อน เช่นเดียวกับ concept ของการจัดงานนิทรรศการในครั้งนี้ ที่เป็นการรวมตัวกันของกลุ่มเพื่อนศิลปินหลากหลาย ทั้งสายเพ้นท์ สายstreet art และ mixed media จากหลากหลายประเทศ เช่น ญี่ปุ่น เกาหลี ไต้หวัน และประเทศไทย จุดมุ่งหมายในการ จัดนิทรรศการในครั้งนี้ เพื่อต้องการนำเสนองานศิลปะร่วมสมัยในรูปแบบที่หลากหลาย โดยศิลปินแต่ละท่านสามารถแสดงออกถึงแนวคิด รูปแบบ และ เทคนิคเฉพาะตัวของตัวเองได้อย่างเต็มที่  เพื่อเป็นการแลกเปลี่ยนแนวความคิด ความสร้างสรรค์และวัฒนธรรมต่างๆ นอกจากการรวมตัวกันแสดงงานที่ประเทศไทยในครั้งนี้แล้ว จะมีการหมุนเวียนสับเปลี่ยนไปแสดงที่ประเทศอื่นๆในครั้งต่อไป ศิลปินที่เข้าร่วมแสดงงานในครั้งนี้ ล้วนเป็นศิลปินที่มีผล งานเป็นที่รู้จักและน่าสนใจ ทั้งในระดับประเทศและต่างประเทศ อาทิเช่น ประเทศไทย ที่มีคุณโลเล ทวีศักดิ์ ศรีทองดี ศิลปิน-นักวาดภาพประกอบที่มีชื่อ เสียงและเป็นที่รู้จักในวงกว้าง  คุณรักกิจ ควรหาเวช Street artist ชื่อดัง ที่ฝากผลงานไว้มากมายทั้งในประเทศไทยและต่างประเทศ Hideyuki Kat- sumata ศิลปินชาวญี่ปุ่นกับการนำศิลปะแบบtraditionalญี่ปุ่นมาวาดในรูปแบบที่ร่วมสมัยและโดดเด่น ผลงานของฮิเดะเป็นที่ยอมรับและถูกนำไปจัด แสดงในหลายประเทศทั่วโลก GR1 street artist มากคุณภาพชาวเกาหลี ที่มีผลงานทั้งstreet artและงานเพ้นท์ที่น่าทึ่งและน่าติดตาม Mr.OGAY street artist ชื่อดังจากประเทศไต้หวัน กับคาแรกเตอร์สุดทะเล้นแต่มักสอดแทรกไว้ด้วยเนื้อหาเสียดสีสังคมที่น่าสนใจ Goo For Brothers กลุ่มศิลปิน จาก ประเทศเกาหลี ที่ประกอบด้วย painter และ illustrator มากฝีมือและศิลปินท่านอื่นๆที่มีผลงานเป็นที่น่าจับตามอง ในขณะนี้
Cartel art space
2198/10-11 Soi Taweewattana (Narathiwas 22), Chan rd.
BTS Chong Nonsi
BRT Thanon Chan

An action, a collective, meeting place & space to engage in and with. Primarily an experimental agency for production, exhibition and thoughts.
Cho Why
41 Soi Nana, Maitri-chit rd. Pomprab Sattru Phai!
MTR Hua Lamphong 
A collaborative, cross-disciplinary project space showing short programs of activity works in development; installations; collaborative, experimental or interactive projects.
Exhibition:
SILVER FERMENTATION!
by LANDRY DUNAND !
03 / 02 / 2017 
"Silver Fermentation" is a series of silver gelatin prints, created and developed in Landry's home darkroom. All images are silver gelatin prints from 35mm film. Installed in a Corrugated metal shack, All the materials and photographs are from Landry's Neighborhood. Set up as an alchemical diaries on rusted silver gelatin prints where time gives a new soul to the pictures.
Special Event:
Afghan camera Pop up Photo Booth
French artist Landry Dunand bought his large camera obscura while living in Kabul, from 2006-8. This was the camera used by Afghan street photographers to take ID photos that Afghans needed for official documents. Visitors are invited to have their camera obscura portraits taken in corner of CHO WHY during the Galleries' Night. To see his Afghan camera photos, click on http://landrydunand.com/afghancamera
นิทรรศการ:
SILVER FERMENTATION
โดย LANDRY DUNAND
03 / 02 / 2017 
กิจกรรมพิเศษ:
Afghan camera Pop up Photo Booth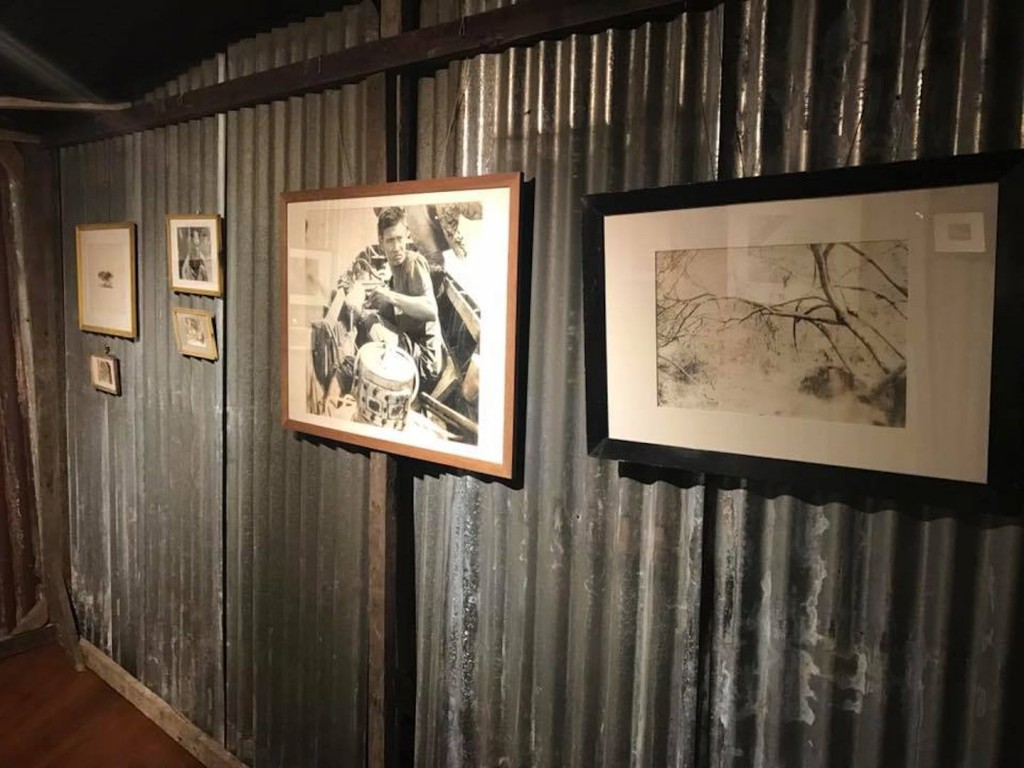 doxza art lab!
2198/10-11 Soi Taweewattana (Narathiwas 22), Chan rd.
BTS Chong Nonsi
BRT Thanon Chan
doxza art lab the contemporary art "Without destiny is tragedy "
More information:
kamoldoxza@gmail.com!
Gallery VER
2198/10-11 Soi Taweewattana (Narathiwas 22), Chan rd.
BTS Chong Nonsi
BRT Thanon Chan 
The space provides and supports a discursive platform that invests in both artists and curators to realise innovative exhibits and projects relevant to artistic and conceptual practices.
More information:
www.vergallery.com! galleryver@gmail.com
H Gallery
201 Soi Sathorn 12, North Sathorn rd.
BTS Surasak
One of Asia's leading venues for regional and international art focusing on emerging Asian artists and programmes to generate critical dialogues on contemporary art practices for the global context.
Exhibition:
ELEMENTAL
by Sopheap Pich
12 / 01 / 16 – 26 / 02 / 17
H Gallery is very pleased to announce sculptor Sopheap Pich's third solo exhibition with the gallery since 2007. Cambodian-born Pich has established a remarkable international career since first showing in Bangkok and Elemental introduces a maturity in the artist's practice, an achievement of profound affects and resonances from material substances. The exhibition includes a major new work, titled Monument that builds on Pich's methods of minimal execution with a variety of processes to acutely relate an epic sense of the elemental.
Found materials, painted and stitched surfaces and organic forms have previously shaped poignant sensibilities and hinted at dark his- tories. Pich's practice has developed through an engagement with gridded structures within a layered relationship to art historical for- malism and the symbolism of regimentation, concealment and instability. Now Pich heightens a more abstracted quality which is rooted in an all-encompassing view of our environment; from the rudimentary aspects of the built environment, such as the humble brick, to suggestions of growth and both the haptic and visceral experience of the natural world.
Pich explores an essential quality of art across a dexterous engagement with drawing, painting and sculpture: a questioning of the sig- nificance of objects and the means by which we engage and understand them within the world at large. For the artist, the experience of time slowly unfolding has become paramount as well the assurance of felt experience on behalf of audiences. A subtle monumentality is revealed through sustained engagement as Pich crafts a broad awareness of being in time, beyond the particulars of history, personal relationships, and icons which try to fix us in place.
H Project Space Exhibition:
Prelude: An Offset
by Peeraya Suphasidh
30 / 01 /17 – 15 / 02 / 17
Prelude: An Offset is a temporary exploration of the architectural structure of H Project Space by Peeraya Suphasidh, a Thai architect educated in the US. For two weeks, she will experiment with a variety of materials and processes in the space which is open to the public. This is a prelude to an installation that will officially open on February 22 and run until August 20 2017.
Special Event:
Meet the artist, Peeraya Suphasidh and curator Brian Curtin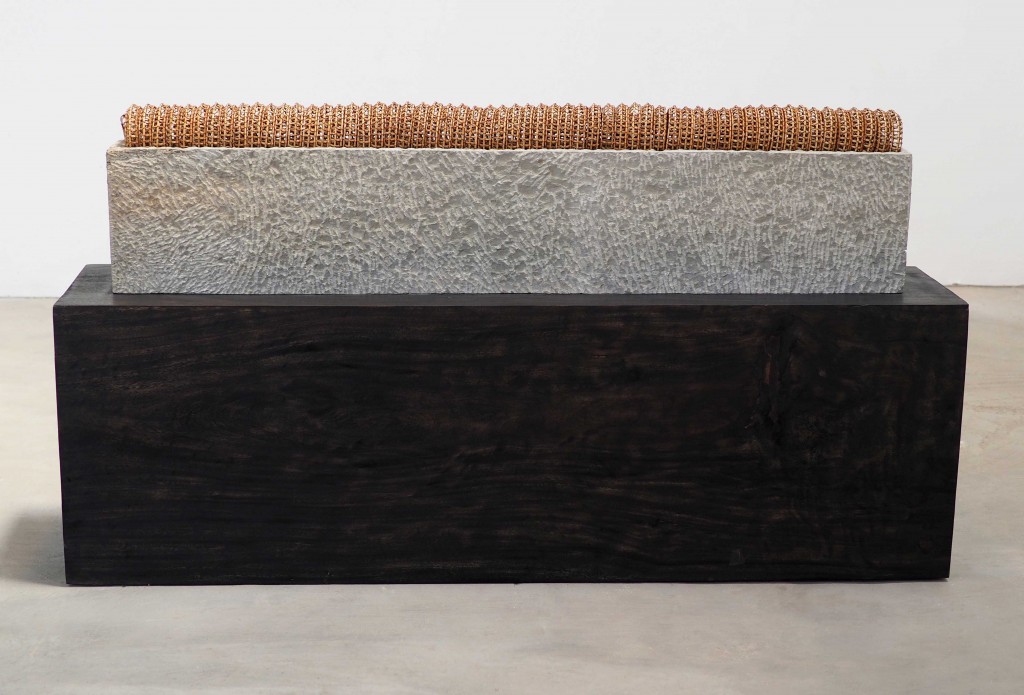 KATHMANDU PHOTO GALLERY
87 Pan rd. Silom
BTS Surasak 
A commercial space focusing on photographic medium. The gallery has two floors: the first floor is a sale space while the second is a selected exhibition space
Exhibition:
A Boy Who Was Kidnapped by Time
by Harit Srikhao
07 / 01 / 2017 – 25 / 02 / 17
A certain eerily dilapidated short-time motel in Suthisarn is a favourite location for filmmakers and photojournalists. The stories they get from it might revolve around the seedy cess-pit of the melodramatic lives of cheap pimps and prostitutes. But for Haris Srikhao, a thoughtful and imaginative photo-artist, it's a universe that has locked away within its dimensions a haunting childhood memory, of a friend from middle school who had died young—the boy kidnapped by time, who'll never grow up or grow old. Multi-coloured fish at the aquarium; Siriraj Hospital's infamous pickled embryo in its glass jar; the stars floating in space at the planetarium; children playing by the motel's stairs and lounge. These images come from unrelated sources, but Haris' control of camera angle and tonality makes them appear to be happening simultaneously in some dim, dark world.
นิทรรศการ:
A Boy Who Was Kidnapped by Time
โดย หฤษฏ์ ศรีขาว 
07 / 01 / 2017 – 25 / 02 / 17
โรงแรมม่านรูด ซอมซ่อ ย่านสุทธิสาร คือสถานที่ในดวงใจของนักทำหนังและช่างภาพสารคดี พวกเขาอาจได้เรื่องราวน้ำเน่า ชีวิตบัดซบของแมงดาและโสเภณีราคาถูก แต่สำหรับ หฤษฏ์ ศรีขาว ศิลปินภาพถ่ายช่างคิดและช่างจินตนาการ มันคือจักรวาลที่กักขังความทรงจำวัยเด็กของเขาเอาไว้ ในผลงาน ภาพถ่ายชุดใหม่ "เด็กชายผู้ถูกลักพาตัวโดยกาลเวลา" ปลาหลากสีจากพิพิธภัณฑ์สัตว์น้ำ  ศพเด็กดองในโหลแก้วของร.พ.ศิริราช  ดวงดาวในอวกาศจากท้องฟ้าจำลอง และภาพเด็กๆสองสามคนกำลังวิ่งเล่นตรงบันไดและในห้องรับแขกของโรงแรม  แม้ภาพเหล่านี้จะมาจากแหล่งภาพที่ต่างกัน แต่การควบคุมด้วยโทนสีน้ำหนักและมุมกล้องอย่างดี ทำให้รู้สึกเหมือนว่าเหตุการณ์เหล่านี้เกิดในโลกมืดสักแห่งหนึ่ง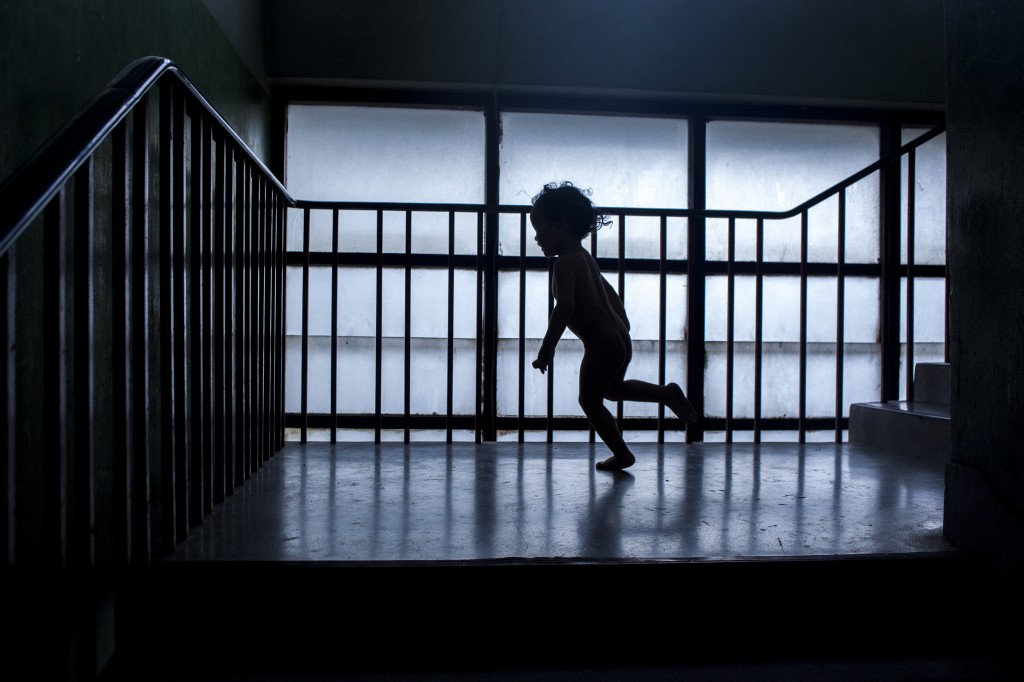 P. Tendercool
48-58 Soi Charoen Krung 30, Charoen Krung rd.
BTS Saphan Thaksin 
Housed in a vintage warehouse by the Chao-Praya river, creating unique bespoke furniture and inviting designers and artists to show- case their work.
Exhibition:
Nurture, Nature Naturally 
by Jean-Louis Dulaar, Eric Poisson, Stephanie Grusenmeyer – Pieter Compernol
18 / 11 / 16 – 15 / 02 / 17
P.Tendercools PT-gallery will be transformed by an interdisciplinary installation, a tribute to nature, a reflection on simplicity.
French artist Jean-louis Dulaar, an artistic nomad, eternally intrigued by Nature's Secret Garden, searches and researches, tries and errors, samples and fuses, boils and tempers all Nature's offerings with scientific dedication and botanical perseverance. His relentless experiments with leaves, roots, barks, and flowers give birth to the most mesmerizing colors, a plethora of hues, a symphony of simplicity. Impressed by the rawness, age and bold brutalism of the ancient wood-collection of Stephanie Grusenmeyer and Pieter Compernol, founders of P. Tendercool, Jean-Louis, who for the past 35 years exhibited in New-York, Paris, Johannesburg and countless other cities, proposed to create his first ever installation in Asia: a confrontation of purposely created paintings, sketches, and cahiers excerpts, pho- tos-de-route, diaries and video's, with ancient slabs of the rarest hardwoods. He challenged his friend and former president of the Matisse Museum Eric Poisson, a compatriot with l'esprit de l'art, to create light-sculptures with rare corals from his Christies' appraised collection,  sea-fruits which graced the sumptuous rooms of his splendid abode Château Gairaut, overlooking the French Rivièra.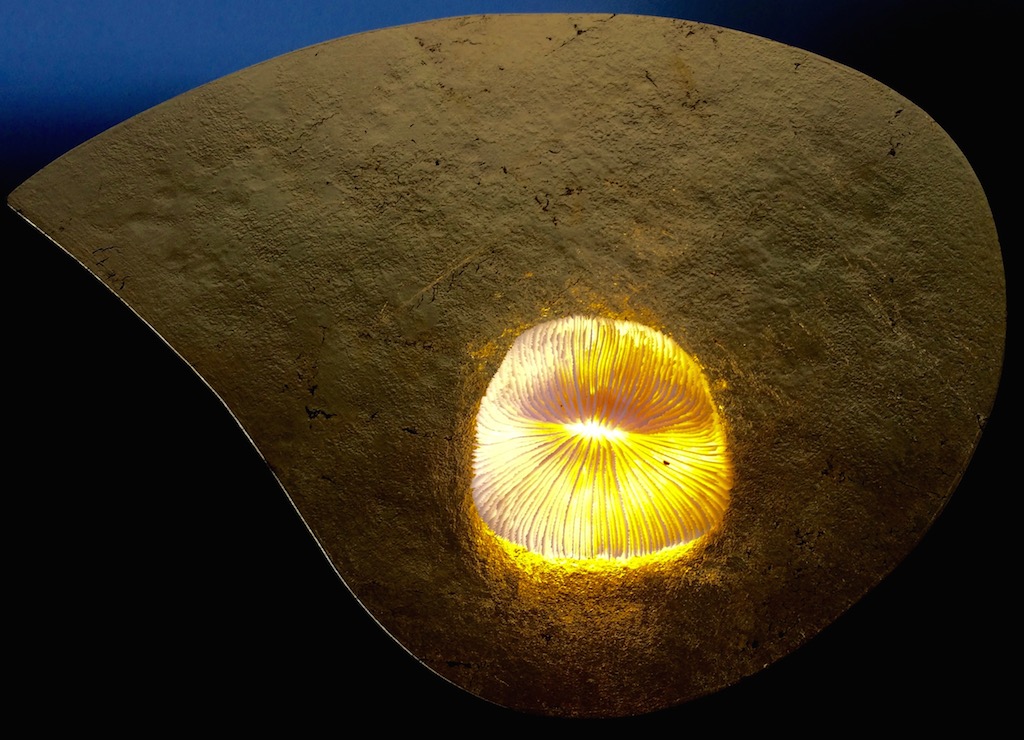 Pandora Art Gallery
10/4 Convent rd. Silom!
BTS Sala Daeng
The split-level gallery hosts year-round exhibitions around its unique collection of find art object, photography and sculpture.
Exhibition:
Palimpsest
by Wipoosana Supanakorn
25 / 11 /16 – 05 / 01 / 17
A solo Art exhibition with "Abstract Figurative" paintings styles. My painting evolved from the pure abstraction that came from my studying in the United State, now reflecting Thailand, as I felt that the location is so important to my life and works. These added glimpses of reality, such as people I saw, architecture, weather, food, and language is also mixed with some kind of spirit. Living in Thailand changes what I see, and therefore how I feel, and therefore how I paint.
Special Event:
Opening reception of Palimpsest Exhibition

กิจกรรมพิเศษ: งานเปิดนิทรรศการ Palimpsest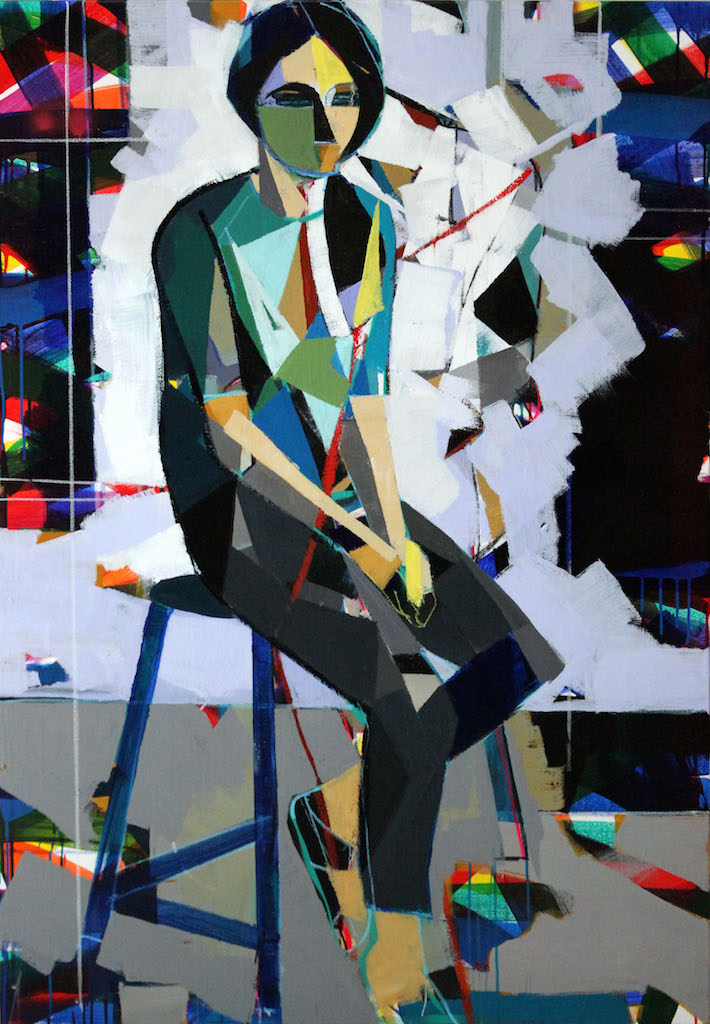 Patani Studio
59 Soi Nana, Maitri-chit rd. Pomprab Sattru Phai
MRT Hua Lamphong !
A studio dedicated to analog photography including developing, scanning and wet printing services, collaborating with professional pho- tographers and contemporary artists.
Special Event:
Patani Suan Na
by Tawatchai Pattanaporn
Tawatchai will turn his studio's lobby into an artist workspace and exhibit Hand-Printed Photographs and a selection of Art & Photography books.
กิจกรรมพิเศษ: ปาตานีส่วนหน้า
โดย ธวัชชัย พัฒนาภรณ์
ธวัชชัยจะจัดส่วนหน้าของปาตานี สตูดิโอ เป็นพื้นที่แสดงผลงานศิลปะ ภาพถ่ายทำมือ หนังสือภาพถ่าย และหนังสือศิลปะที่สะสมไว้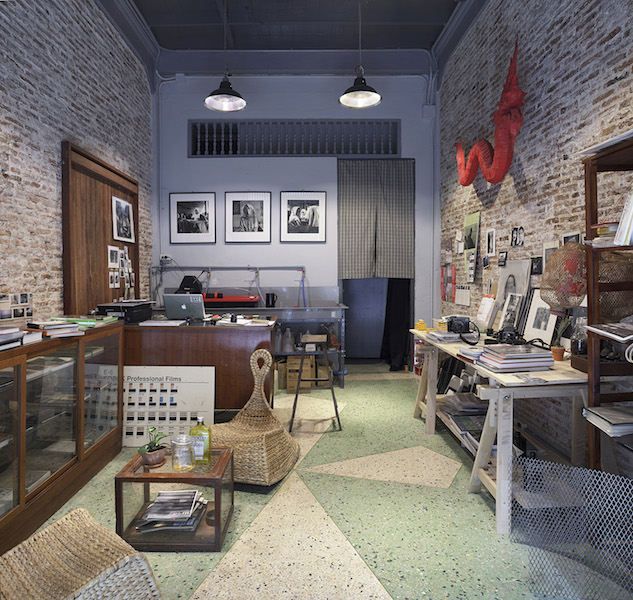 Project 189 BKK
189 Soi Nana, Maitri-chit rd. Pomprab Sattru Phai
MRT Hua Lamphong
Exhibition:
Passes-moi le ciel
by Sonia Hamza
03 / 02 / 17 – 10 / 02 / 17 
Project 189 Bangkok is proud to present Passes-moi le ciel by the French conceptual artist / photographer Sonia Hamza.
The photographic series Passes-moi le ciel was conceived during the artist residency in Bangkok in November 2016. The idea was born when the artist literally fell into pink clouds as her aeroplane descended to Bangkok airport. Cloud gazing from her panoramic view over the Chaopraya river became a daily ritual upon waking and going to bed. Passes-moi le ciel is the photographic documentation of memory and the artist's love letter to Bangkok's old town
Special Event: 
Artist talk by Sonia Hamza
The artist Sonia Hamza will be on sight to talk about her inspiration for Passes-moi le ciel
นิทรรศการ:
Passes-moi le ciel
โดย Sonia Hamza
03 / 02 / 17 – 10 / 02 / 17
กิจกรรมพิเศษ: เสวนากับศิลปิน Sonia Hamza
ศิลปิน Sonia Hamza จะร่วมพูดคุยอย่างเป็นกันเอง เกี่ยวกับที่มา และแรงบันดาลใจของผลงานในนิทรรศการ Passes-moi le ciel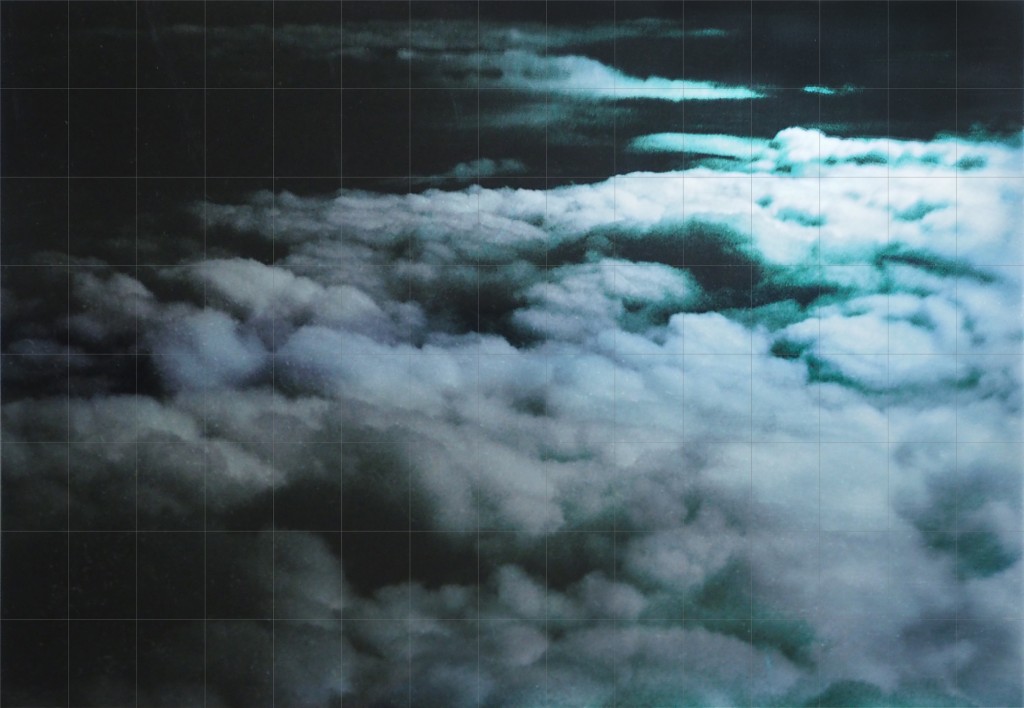 Sathorn11 art space
404 Soi Sathorn 11, South Sathorn rd.
BTS Surasak 
A small art gallery that supports the art community and as a social enterprise representing Thai and international artists. Sathorn 11 also has a resident artist program.
Exhibition:
Ciao Art 
by Sergio Voci , OH+FUTON, P7, Aof Smith, Asin, Manasawii Jane, Anchalee Arayapongpanich, and Karma
07/01/17-07 /02 /17
Ciao Art Exhibition is a Group exhibition of Contemporary artists from Italia and Thailand. This art exhibition will be co-host by Gfour (Italian Wine importer) and Italian Embassy.  Sathorn 11 will bring two art cultures that represent contemporary art under one gallery. The artistic style will range from pop to street art.
Special Event: 
Street Art DIY by KARMA
At Sathorn 11, during the Galleries' night, we will have a live street artist demonstration and audience will get a chance to spray some paint if they wish.
นิทรรศการ:
Ciao Art 
โดย Sergio Voci , OH+FUTON, P7, Aof Smith, Asin, Manasawii Jane, Anchalee Arayapongpanich, and Karma
07/01/17-07 /02/17
กิจกรรมพิเศษ: Street Art DIY โดย KARMA
ในค่ำคืนวันแกลเลอรี่ไนท์ Sathorn 11 art space จะจัดสาธิต live street art โดย ศิลปิน KARMA และเปิดโอกาสให้ผู้ชมมีส่วนร่วมในการทดลอง พ่นสีด้วยตัวเอง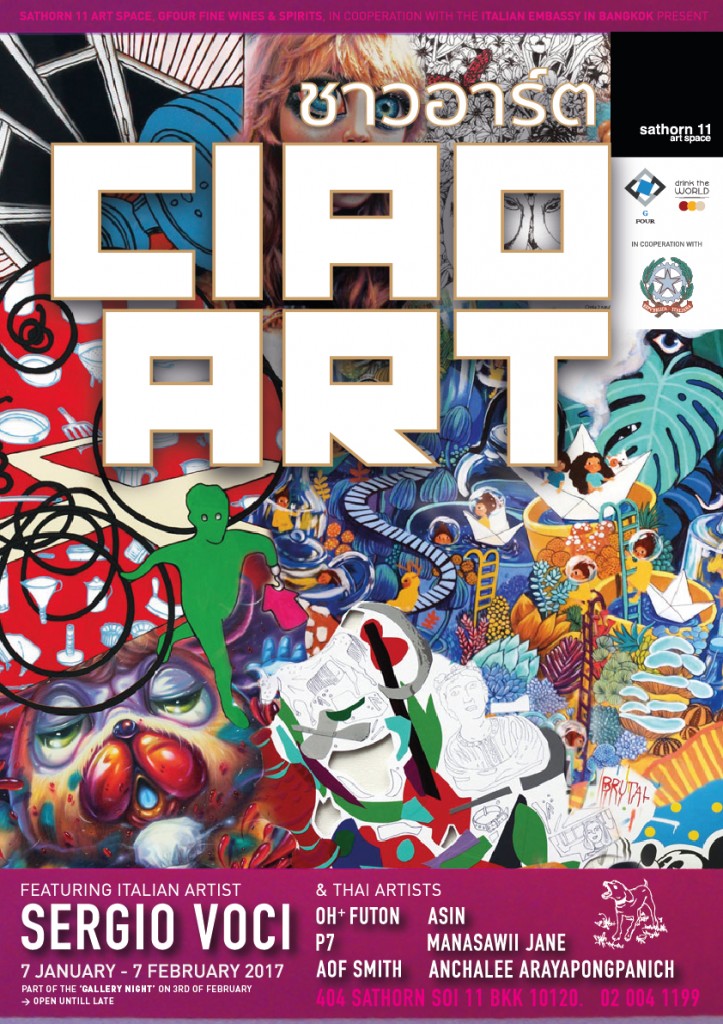 Serindia Gallery
O.P. Garden 4, 6 Soi Charoen Krung 36, Charoen Krung rd.
BTS Taksin Bridge 
A gallery of fine arts and photography, representing international artists from Europe, America, and Asia. Works include oil and water- color paintings, woodblock prints, and fine art photographs.
Exhibition: 
VIBRATIONS 
by Sophie de Kinkelin
03 / 02 / 17 – 15 / 02 / 17
Vibrations is an exhibition of pen and ink drawings by French artist Sophie de Kinkelin, who came from a great musician family: a pianist mother who studied under Marguerite Long and a cellist father who is a friend and contemporary of Robert Casadesus. Sophie traveled widely since she was a child, having known many of the great artists of the 20th century. Her works are delicate pen and ink drawings
on paper, reflecting hours of concentration, tranquility, and sophisticated techniques and colors. The discipline in her works resolves into the images of meditative quality, a path to her spiritual self. Vibrations not only resonates her past, but also cast new light onto contem- porary abstract images.
Special Event:
Opening reception of VIBRATIONS Exhibition
นิทรรศการ:
VIBRATIONS
โดย Sophie de Kinkelin
03 / 02 / 17 – 15 / 02 / 17
กิจกรรมพิเศษ:
งานเปิดนิทรรศการ VIBRATIONS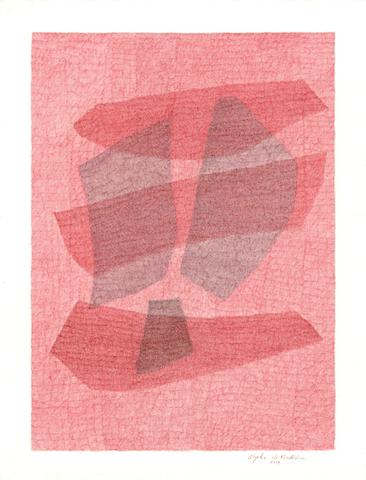 Speedy Grandma
672/50-52 Soi Charoen Krung 28, Charoen Krung rd.
BTS Taksin Bridge
An independent art space in Bangkok devoted to experimental ideas and practises, searching for possible intersections of the arts.
Exhibition:
PLATOEXPECTONUM
by Nawin Nuthong, Karnchanit Posawat, TIYA, POOOOOOOM, Boonyathorn Charnjitkusol, gotuya, Lertrit Wongwiwatchai, Jay Vatanakuljaras
Prologue: MUSEUM DAWN: 03 / 02 / 2017!
Rising Museum: 10 / 02 / 17 – 09 / 03 / 17 !
"WE ARE NOT THE MAKERS OF HISTORY, WE ARE MADE BY HISTORY" – MARTIN LUTHER KING, JR.
We all cannot avoid history. Because we are all connected by time that never stops, it moves and inhabit the history of ancestors in social that have a variety of complex cultures, norms and religions. Each of us are born with personal variables that makes it difficult to understand the foundation of individuals that shapes the context of history.  Some lacks the means to the knowledge of their history which affects their stability of their mind.  While some are full of passed down history which turns into the power so big they ignore others' history, and leads to understanding that every individuals have different foundation.
Initially, historians focus on events in the past. We may see that from many historical discoveries that change the world and create new faces of history. Therefore the current fact might not be true all the time.  However, there are more truths that are yet to be discovered. Therefore we cannot believe current knowledge of history that it is the only fact out there, because in reality, there are other contexts that are still unfound.
There are variety of methods to acquire historical facts, apart from studying events in the past. Creating hypothesis from the available information is also another method to study history as well. In the early 19 century, there is a method to study history called Pseudohistory,  which is a method that study history from initial information and discovered evidences, but with different presentation. The method that Psudohistory uses is creating hypothesis that differs from existing hypothesis.  Some might see this as hoaxes, citation without evidences or ridiculing the established beliefs. This is close to playing with scientific theory which produces science fiction, whereas parodying the history produces fictions that have historical references such as Dan Brown's novel, Davinci's Code, which talks about Christians conspiracy theory that conceals the truth about Jesus and the roles of his close relationships. There are many references from renaissance artwork and literatures in the movie that, at first glance, make us believe in theories that the writer refers to, maybe because he presented it in a more exciting way, referring to the theories we've never known before and never thought would exist. H!owever there are critics on the correctness of the information.
These issues are not to be ignored because there are all the other set of history that is not originated by traditional history. Rather, it is creation of new mythology and questioning initial history. Even though, in reality, history has many errors, hypothesis that are possible in creating historical facts are also necessary. History, consequently, is not only looking back into the past and creating hypothesis from one current fact. History, however, is attempting to disbelieving historical knowledge and not creating certain stand point in history. Because history should not have one single perspective, but we should ridicule it and create our own hypothesis to create history in our o!wn perspective.
This exhibition is like a Mock Museum that tries to tell the history that is not from main perspective, contains no evidence and historical records. It is only creating several hypothesis that are possible in historical sets that we chose to talk about, parodying them and creat- ing new mythologies to that historical set. This create the possible history that viewer can create by themselves. The mythological vision that viewers create, therefore, will not be intended to understand the past but to create mythology of history in the future, which will be- c!ome history in a few seconds after it is created.
*The exhibition is consist of 2 parts
Prologue: MUSEUM DAWN! exhibited on 3 February 2017 (one day exhibition)
Rising Museum which exhibited on 10 February 2017 to 9 March 2017
Special Event:
Prologue: MUSEUM DAWN! will be exhibited on the 3rd February 2017 (one day exhibition)!
นิทรรศการ:
PLATOEXPECTONUM
โดย นวิน หนูทอง  กานต์ชนิต โพธิ์สวัสดิ์   TIYA   POOOOOOOM  บุณยธรณ์ ฌานจิตกุศล  gotuya  Lertrit Wongwiwatchai  เจ วัฒนกุลจรัส
"เราไม่ได้สร้างประวัติศาสตร์ เราถูกสร้างโดยประวัติศาสตร์" – Martin Luther King, Jr.
เราต่างไม่สามารถหลีกเลี่ยงประวัติศาสตร์ เพราะเราถูกเชื่อมโยงกันด้วยเวลาที่ไม่เคยหยุด ดำเนินและอาศัยอยู่บนประวัติศาสตร์ของคนก่อนๆ ในสังคมที่ มีวัฒนธรรม ประเพณี และศาสนาที่หลากหลายและซับซ้อน ต่างคนต่างเกิดมาพร้อมกับตัวแปรส่วนบุคคล ซึ่งทำให้การเข้าใจรากฐานของคนที่มีบริบท ทางประวัติศาสตร์ที่แตกต่างกันไม่ใช่เรื่องง่าย บางคนอาจขาดการรับรู้เกี่ยวกับประวัติศาสตร์ของตนเองทำให้ไม่มีความมั่นคงทางจิตใจ หรือบางคนอาจ เต็มล้นไปด้วยประวัติศาสตร์ที่สืบทอดกันมา อาจกลายเป็นพลังอำนาจอันยิ่งใหญ่จนไม่สนใจประวัติศาสตร์ของบุคคลอื่น และนำไปสู่ความไม่เข้าใจภาวะ ความเป็นมนุษย์ที่มีรากฐานแตกต่างกัน
การศึกษาประวัติศาสตร์ที่ผ่านมานั้น ล้วนสนใจเรื่องในอดีต เราอาจเห็นได้จากตัวอย่างการค้นพบทางประวัติศาสตร์มากมายที่เปลี่ยนแปลงโลกและสร้าง ประวัติศาสตร์หน้าใหม่ขึ้น เพราะฉะนั้นชุดความจริงต่างๆในปัจจุบัน อาจจะไม่ใช่ความจริงแท้เสมอไป แต่ยังมีความจริงอีกหลายชุดที่ยังไม่ได้ถูกค้นพบ เราจึงไม่อาจเชื่อว่าประวัติศาสตร์ในปัจจุบันเป็นชุดความจริงแท้เพียงชุดเดียว เพราะในความจริงต่างมีบริบทอื่นๆที่ยังไม่ถูกค้นพบอีกมากมาย
การได้มาซึ่งความจริงทางประวัติศาสตร์ต่างมีวิธีทางที่หลากหลาย ไม่ใช่เพียงการศึกษาเรื่องในอดีต และการตั้งสมมุติฐานต่อข้อมูลที่เรามีก็ถือเป็นวิถี ทางหนึ่งในการศึกษาประวัติศาสตร์เช่นกัน ในช่วงต้นศษตวรรษที่ 19 ได้วิธีการศึกษาทางประวัติศาสตร์รูปแบบหนึ่งเกิดขึ้น เรียกว่า Pseudohistory เป็น วิธีทางหนึ่งในการศึกษาประวัติศาสตร์ จากข้อมูลเบื้องต้น และหลักฐานที่ค้นพบ แต่มีวิธีการนำเสนอทางประวัติศาสตร์ที่ผิดแปลออกไป วิธีทางของ Pseudohistory คือการตั้งสมมติฐานที่ผิดแปลกออกไปจากทฤษฎีที่เคยเกิดขึ้น บางคนอาจมองว่าเป็นการโกหก การกล่าวอ้างอย่างไม่มีหลักฐาน หรือ เล่นล้อกับความเชื่อกระแสหลักที่ฝังรากลึก คล้ายคลึงกับการเล่นล้อกับทฤษฎีทางวิทยาศาสตร์ ซึ่งทำให้เกิดผลผลิตอย่างเช่น นวนิยายวิทยาศาสตร์  หรือ นิยายที่อ้างอิงถึงประวัติศาสตร์ เช่น หนังสือรหัสลับดาวินชี ของ แดน บราวน์ ที่มีเนื้อหาเกี่ยวกับทฤษฎีสมคบคิด ของคริสจักร ในการปกปิดประวัติที่แท้ จริงของพระเยซู และบทบาทของคนใกล้ชิดพระเยซู ซึ่งในหนังก็ได้มีการอ้างอิงถึงงานศิลปะและวรรณกรรมในสมัยฟื้นฟูวิทยาเป็นจำนวนมาก ทำให้เมื่อ แรกเห็นเราอาจเชื่อในทฤษฎีต่างๆที่นักเขียนได้อ้างขึ้น อาจเพราะวิธีการนำเสนอที่ตื่นเต้น การอ้างถึงทฤษฎีที่เราไม่เคยรู้ และไม่คิดว่ามีอยู่จริง แต่อีกด้าน หนึ่งก็มีเสียงวิพากษ์วิจารณ์มากมายเกี่ยวกับความถูกต้องของข้อมูล ประเด็นเหล่านี้ล้วนเป็นสิ่งที่ไม่น่ามองข้าม เพราะมันต่างเป็นประวัติศาสตร์อีกชุดหนึ่ง ที่ไม่ได้เกิดจากการศึกษาประวัติศาสตร์ตามประเพณี แต่เป็นการสร้างมโนภาพใหม่ และตั้งคำถามต่อประวัติศาสตร์ที่เคยถูกกล่าวมาแล้ว
แม้ว่าความจริงในประวัติศาสตร์จะมีช่องโหว่จำนวนมาก สมมุติฐานที่มีความเป็นไปได้ในการสร้างความจริงทางประวัติศาสตร์ก็เป็นสิ่งที่จำเป็น ประวัติศาสตร์จึงไม่ใช่เรื่องของแค่การกลับไปมองภาพในอดีต และตั้งสมมุติฐานจากมุมมองของปัจจุบันและสร้างความจริงเพียงชุดเดียวให้กับ ประวัติศาสตร์ แต่หากคือการพยายามที่จะไม่เชื่อความคิดทางประวัติศาสตร์ที่เกิดขึ้น ไม่สร้างจุดยืนที่ชัดเจนให้กับประวัติศาสตร์ เพราะประวัติศาสตร์ ควรที่จะไม่มีจุดยืนที่แท้จริง แต่เราควรที่จะล้อเล่นไปกับมันและสร้างสมมุติด้วยตัวเราเอง เพื่อสร้างประวัติศาตร์ในมุมมองของเรา
นิทรรศการในครั้งนี้จึงเปรียบเสมือน Mock Museum ที่พยายามพูดถึงเรื่องราวทางประวัติศาสตร์ในมุมมองที่ไม่ใช่กระแสหลัก ไม่มีหลักฐาน ไม่มีข้อมูล ทางพงศาวดาร เป็นเพียงการกล่าวอ้างถึงสมมุติฐานต่างๆ ที่อาจจะเป็นไปได้ในประวัติศาสตร์แต่ละชุดที่หยิบขึ้นมาพูดถึง ล้อเลียนและสร้างมโนภาพ ใหม่ๆต่อประวัติศาสตร์ชุดนั้นๆ จนทำให้เกิดการความเป็นไปได้ทางประวัติศาสตร์ที่คนดูเป็นผู้สร้างด้วยตัวเอง มโนภาพที่เกิดขึ้นจึงไม่ใช่มโนภาพ ใน การพยายามเข้าใจอดีต หรือประวัติศาสตร์ของตัวงานที่ได้อ้างถึง แต่คือการสร้างมโนภาพทางประวัติศาสตร์ในอนาคต ที่จะกลายเป็นประวัติศาสตร์ใน อีกไม่กี่วินาที หลังจากที่มันปรากฏขึ้น
*นิทรรศการะแบ่งออกเป็น 2 ส่วน
PROLOGUE: MUSEUM DAWN! จัดแสดงในวันที่ 3 กุมภาพันธ์ 2017 (จัดแสดงวันเดียว)
RISING MESEUM  จัดแสดงในวันที่ 10 กุมภาพันธ์ 2017 ถึงวันที่ 9 มีนาคม 2017
กิจกรรมพิเศษ:
PROLOGUE: MUSEUM DAWN! จัดแสดงในวันที่ 3 กุมภาพันธ์ 2017 (จัดแสดงวันเดียว)
Tentacles
2198/10-11 Soi Taweewattana (Narathiwas 22), Chan rd.
BTS Chong Nonsi
BRT Thanon Chan 
An artist-led initiative focusing on providing a platform for emerging and experimental creative practitioners, hosting regular exhibitions and residency program for artists and researchers.
Exhibition:
Photo – Synthesis
by Kanich Khajohnsri, Jittapoom Aryapitak, Nirintana Koomanee, Micaela Marini Higgs, Zhang Jiechen
03 / 02 / 17 – 03 / 03 / 17
The history of photography is inherently linked with scientific experimentation and technological advancement. Likewise, artists who work with photography are constantly experimenting with the medium as a mean of artistic expression, creating new possibilities of what photography could be. Using this narrative of experimentation, this exhibition brings together a group of young artists, who in different ways use 'photography' as part of their practices, from photographic collage, montage and sculpture, to using photography as a medium of expressing the inner self and exploring the ambiguity between public and private spaces. Coming together, to engage with one an- other as well as the public, to exchange ideas and working processes, as a kind of "open laboratory" in "synthesizing" and exploring the different possibilities of contemporary photographic practices.
Ongoing projects
Ugly Pages
by Panjabhorn Chaichompoo
Ugly Pages is a collaboration project coordinated by Tentacles and curated by a bookmaker and writer Panjabhorn Chaichompoo. The project aims to keep pushing the boundaries of handmade, heart-made books a.k.a. zines in Thailand by creating a connection among emerging and independent zine makers, bringing into light their "ugly pages." Workshops and talks from bookmakers will be held every other month. The collaborating artists will exhibit their works in an archive section at Tentacles, and some of the works will be available for sale.
#projectmural is an art project by Tentacles, to offer emerging artists an opportunity to show their works to the public, both in a physical space and in social media. Participating artist will be given a wall-sized canvas, located in front of Tentacles N22 to express their cre- ative vision for a duration of 2-3 months. #projectmural can be followed on Facebook and Instagram.
Special Event:
Opening reception of Photo – Synthesis
นิทรรศการ:
Photo – Synthesis 
โดย คณิช ขจรศรี  จิตตภูมิ อารญาพิทักษ์  นิรินธนา คุมมณี  Micaela Marini Higgs  Zhang Jiechen
03 / 02 / 17 – 03 / 03 / 17 
วิวัฒนาการของภาพถ่ายนั้นเชื่อมโยงกับการทดลองทางวิทยาศาสตร์และการพัฒนาทางเทคโนโลยีอย่างหลีกเลี่ยงไม่ได้ในทํานองเดียวกัน ศิลปินที่ใช้ ภาพถ่ายในการทํางานก็ทําการทดลองอย่างต่อเนื่องเพื่อค้นหาแนวทางทีแตกต่างออกไปของการใช้ภาพถ่ายเป็นสื่อสําหรับการแสดงออกทางศิลปะและ สร้างนิยามใหม่ๆว่าภาพถ่ายนั้นคืออะไร จากแนวคิด ด้านการทดลองในประวัติศาสตร์ ของภาพถ่าย นิทรรศการ Photo – Synthesis เป็นการนํากลุ่ม ศิลปินรุ่นใหม่ที่ใช้สื่อภาพถ่ายในแนวทางที่แตกต่างกัน ทั้งการปะติด ตัดต่อ และประติมากรรมที่สร้างจากรูปถ่ายจนไปถึงการใช้ภาพถ่ายเพื่อนําเสนอ ความรู้สึกภายในหรือการค้นหาความคลุมเครือระหว่างพพื้นที่สาธารณะและพื้นที่ส่วนตัวมาทํางานร่วมกัน เพื่อแลกเปลี่ยนความคิดและกระบวนการทํา งานเปรียบเสมือนเป็นห้องทดลองที่เปิดกว้างให้ศิลปินได้ทดลองพัฒนาและสังเคราะห์ความเป็นไปได้ใหม่ๆในงานภาพถ่ายร่วมสมัย
กิจกรรมพิเศษ:
งานเปิดทรรศการ Photo – Synthesis
The Ferry Gallery
Oriental Pier – Sathorn Pier – The Jam Factory Pier – Si Phraya Pier
A public contemporary art space  on an operating  ferry which cruises on the Chao Phraya  River.
Exhibition:
The Act of Violence
by Adel Abidin, Tania Smith, Georgie Mattingley, Alisa Chunchue
This exhibition includes a video work by artists Adel Abidin titled 'Ping Pong', series of video works 'Domestic Gestures' by Tania Smith, photography works by Georgie Mattingley and a special performance art by artist Alisa Chunchue.
'Ping Pong' by Adel Abidin
Two Ping-Pong players are in an endless, heated match. The men, engaged in their power of struggle, are completely oblivious to a naked woman lying in the middle of the table replacing the net. As the ball flies back and forth across the table, it hits the woman's body leaving red marks. She lays motionless as she is assaulted over and over. The viewer is confronted by this repeated act of violence but is rendered powerless. Who is playing and who is being played?
'Domestic Gestures' by Tania Smith
Tania Smith's series of video work 'Domestic Gestures' reflects the language of slapstick, the potential of humour as a liberating force and feminist performance histories. Props associated with the domestic are utilised in absurd ways in public space. This series of videos depict a woman attempting to escape the everyday through a variety of comic vignettes. The videos are an archive of absurd gestures, repetitious, futile, joyous, and mischievous. They are intended to be humorous, and have a slapstick quality to them.
'Self-Portrait' by Georgie Mattingley
Self Portrait is a work the artist made in response to her experience training as a Prison Officer in a maximum security prison for men which were both unnerving and invigorating experiences. As a female Prison Officer, Mattingley held power over male inmates, trained to administer discipline and punishment upon them. Mattingley posed for the camera – poised and attentive to the male gaze – mimicking the dominant representations of women throughout history. Adorned in the Prison Officer uniform, she set out to contradict the stereo- types of gender, vulnerability and power, so that both sexes give and receive in acts of violence. In this scenario, either sex is the giver or receiver in acts of violence.
Special Event:
'New Performance' by Alisa Chunchue on the Ferry Gallery
Alisa's work represents 'The Observation of Body and Self' which initially begins with the physical observation of the body through daily routine, body parts, shapes, sizes, weights, perception and also the surrounding environment, which involves the construction of the 'self.' From her perspective, childhood identity is constructed through the imitation of one's parents and as we age, influenced by the growing knowledge and environment as well as increasing self-determination, we finally realize and understand the importance of self and identity. The connection between 'self' and its senses along with personal mental experiences allows one to understand the definition of and how to become (one's) self; the cognitive part of my body connects with the physical and consequently, Chunchue realises this abstract and ideal identity through touchable, concrete matters. This observation is done in order to reach the realisation of self-existence, all of which is represented through the form of contemporary art.
นิทรรศการ:
The Act of Violence 
โดย Adel Abidin, Tania Smith, Georgie Mattingley และ อลิสา ฉุนเชื้อ
แกลลอรี่เรือข้ามฟาก (The Ferry Gallery) มีความภูมิใจที่จะนำเสนอนิทรรศการ 'The Act of Violence' โดยจะมีผลงานวิดีโอจากสองศิลปิน ได้แก่  Adel Abidin ชื่อผลงานว่า Ping-Pong และ Tania Smith กับผลงานซีรีย์ชุด 'Domestic Gestures' และมีไฮไลท์พิเศษจากศิลปินแสดงสดหญิง คุณ อลิสา ฉุนเชื้อ มาแสดงงานชิ้นใหม่ล่าสุดของเธอในวันเปิดนิทรรศการด้วย
'Ping-Pong' โดย Adel Abidin
ใครเป็นผู้เล่นและผู้ที่จะถูกเล่น? ผู้ชายสองคนกำลังแข่งปิงปองอย่างดุเดือดในการแข่งขันที่ไม่มีวันสิ้นสุดท่ามกลางภาวะกดดันจากผู้ชมและกรรมการรอบ ด้าน ทั้งสองคนเลือกที่จะแข่งปิงปองโดยมีหญิงสาวเปลือยกายอยู่กลางโต๊ะแข่งเพื่อเป็นตัวแทนของตาข่าย เป็นหลายคราวที่ลูกปิงปองได้ถูกกระทบส่วน ต่างๆของร่างกายหญิงสาวอย่างแรงโดยทิ้งรอยแดงบนผิวของเธอ กระนั้นหญิงสาวต้องวางสีหน้าและทำตัวนิ่งขณะที่เธอกำลังถูกทำร้ายซ้ำแล้วซ้ำอีก ผู้ ชมกำลังเผชิญหน้ากับการกระทำของความรุนแรงนี้ แต่ไม่สามารถหยุดยั้งได้ ใครเป็นผู้เล่นและผู้ที่จะถูกเล่น? !
'Domestic Gestures' โดย Tania Smith
วิดีโอชุดนี้แสดงให้เห็นถึงผู้หญิงคนหนึ่งที่พยายามจะหนีจากชีวิตประจำวันของเธอ โดยกระทำสิ่งต่างๆสะเปะสะปะเพื่อปลดปล่อยความเบื่อหน่าย วิดีโอ แสดงท่าทางไร้สาระ ไร้ประโยชน์และซุกซนในสายตาของผู้ชม โดยเธอจะระแวดระวังเมื่อรู้ตัวว่าสังคมกำลังจับตามอง หญิงสาวตั้งคำถามถึงความคาด
หวังจากสังคมที่มีต่อผู้หญิง ทั้งเรื่องของงานในบ้านและวัฒนธรรม ประเพณี และศาสนาที่กำหนดกฏเกณฑ์ให้กับตัวเธอ
'Self-Portrait' โดย Georgie Mattingley ภาพถ่ายนี้เป็นผลงานของศิลปินที่สร้างขึ้นเพื่อสะท้อนถึงประสบการณ์ของเธอต่อการฝึกอบรมและเป็นเจ้าหน้าที่ในเรือนจำหญิงที่เธอต้องรักษาปลอดภัย สูงสุดให้กับสถานที่แห่งนั้น โดยเธอต้องร่วมงานท่ามกลางเจ้าหน้าที่ชายที่ดุดันและเด็ดขาดและต้องจัดการระเบียบวินัย ข่มเหง และลงโทษนักโทษหญิง โดยงานชิ้นนี้ เธอแต่งตัวเป็นที่คุมขังหญิงที่กำลังควบคุมนักโทษในเรือนจำชาย โดยเธอมีอำนาจเหนือผู้ต้องขัง และสร้างบทลงโทษให้แก่พวกเขาบ้าง
กิจกรรมพิเศษ:
New work โดย อลิสา ฉุนเชื้อ
สำหรับคืน Galleries' Night อลิสาจะมีแสดงสดเป็นเวลา 50 นาที โดยเธอจะนั่งและฝังตัวเองอยู่บนก้อนน้ำแข็งชิ้นใหญ่ และทำสมาธิ จนกระทั่งก้อนน้ำ แข็งนั้นละลายหายไปในที่สุด งานศิลปะของอลิสาสะท้อนถึงมุมมองที่สำคัญของมนุษยชาติและการตั้งคำถามของการดำรงอยู่ของชีวิตมนุษย์ เธอให้ความ สนใจในกระบวนการของการทำงานศิลปะแสดงสดเช่น การกำหนดลมหายใจ, การทำสมาธิ, การเคลื่อนไหวร่างกายและการสร้างประสบการณ์ขณะ แสดงสด หลังจากนั้นเธอจึงเริ่มพัฒนาความสนใจและเจาะลึกในการวิจัยของร่างกาย อีกทั้งในเรื่องของจิตวิเคราะห์ เธอทดลองความสนใจเกี่ยวกับกาย และจิตผ่านการใช้ความหลากหลายของวัสดุ โดยในแต่ละงาน วัสดุเหล่านั้นจะเชื่อมโยงกันผ่านเนื้อเรื่องของแต่ละโครงการ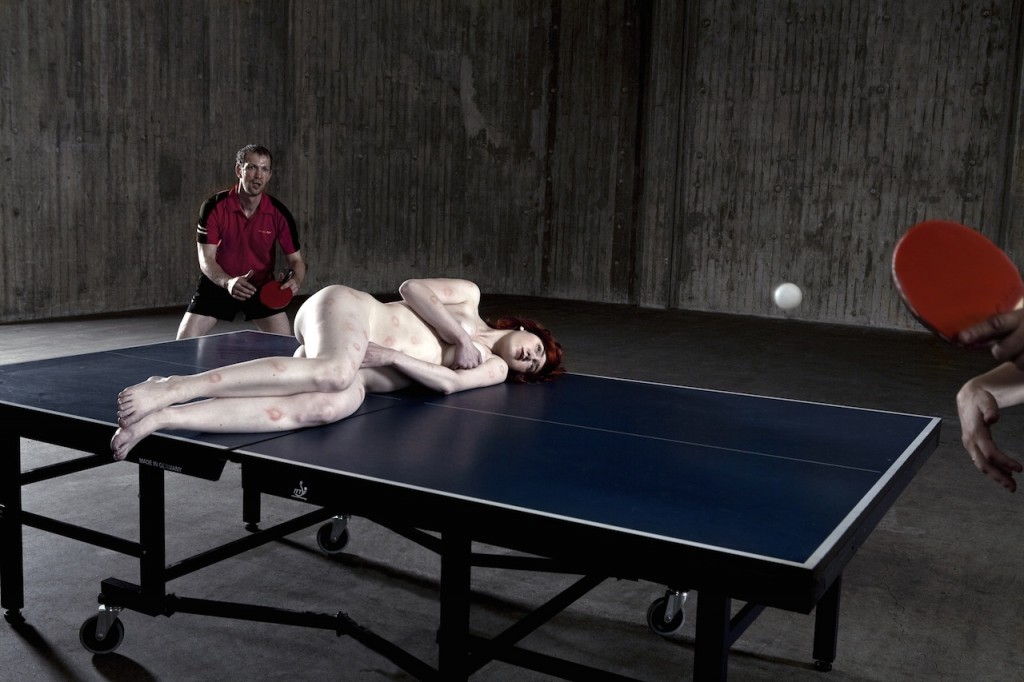 The Jam Factory
41/1-5 Charoennakorn rd. Khlong San
BTS Taksin Bridge
Pier Si Phraya / River city 
An art space rotating temporary exhibitions in a derelict warehouse redesigned by Duangrit Bunnag, showing painting, photography, sculpture and new media.
Exhibition:
Sirimongkol
by Pomme Chan (Tachamapan Chanchamrassang)
10 /12/ 16 – 12 / 02 / 17
This exhibition is to portray the story of Chinese zodiac (12 sacred animals assigned to each year in a repeating twelve-year cycle) in form of drawings by representing particular attributes of each animal sign which relate to positive meaning and prosperity through the artist's spectacular hand-drawn skill.
Special Event:
For Galleries' Night the artist will invite two fortune tellers and the audience will have the chance to ask 5 questions free of charge. The artist will also present more than 20 pieces of her special collection, some of which have never been shown any- where before (only from the 3 – 5 February) We also have plates on the Chinese zodiac on sale.

นิทรรศการ:
สิริมงคล
โดย ปอม ชาน (ธัชมาพรรณ จันทร์จํารัสแสง) 
10 /12/16 – 12 / 02 / 17 
นิทรรศการ สิริมงคล ถ่ายทอดเรื่องราวของนักษัตร (สัตว์มงคล) 12 ชนิด ในรูปแบบของภาพวาด โดยนําเสนอสัตว์มงคลตามลักษณะเฉพาะที่มีความหมายที่ดี ความเจริญรุ่งเรือง มาผสมผสานผ่านลายเส้นของศิลปิน
กิจกรรมพิเศษ: 
กิจกรรมพิเศษของนิทรรศการ "สิริมงคล" โดยศิลปิน Pomme Chan
เพื่อเสริมความเป็นสิริมงคล เราได้เตรียมหมอดูคุณต้น ชัย ยุทธชัยสันติ (เน้นดูฮวงจุ้ยและทิศ) และ คุณชยุต ยุทธชัยสันติ (พยากรณ์จตุรธาตุภูเขาอายุ เเละไพ่ออราเคิล) เพื่อให้ผู้เข้าร่วมงานได้ถามคำถามคนละ 5 คำถาม โดยไม่มีค่าใช้จ่าย พบกับงานแสดงคอลเลคชั่นพิเศษของศิลปินกว่า 20 ชิ้น ที่บาง ชิ้นไม่เคยจัดแสดงที่ไหนมาก่อน (จัดแสดงเฉพาะวันที่ 3-5 ก.พ.นี้เท่านั้น)
นอกจากนี้ยังมีจานนักษัตรและจานสิริมงคลจำหน่ายในงานอีกด้วย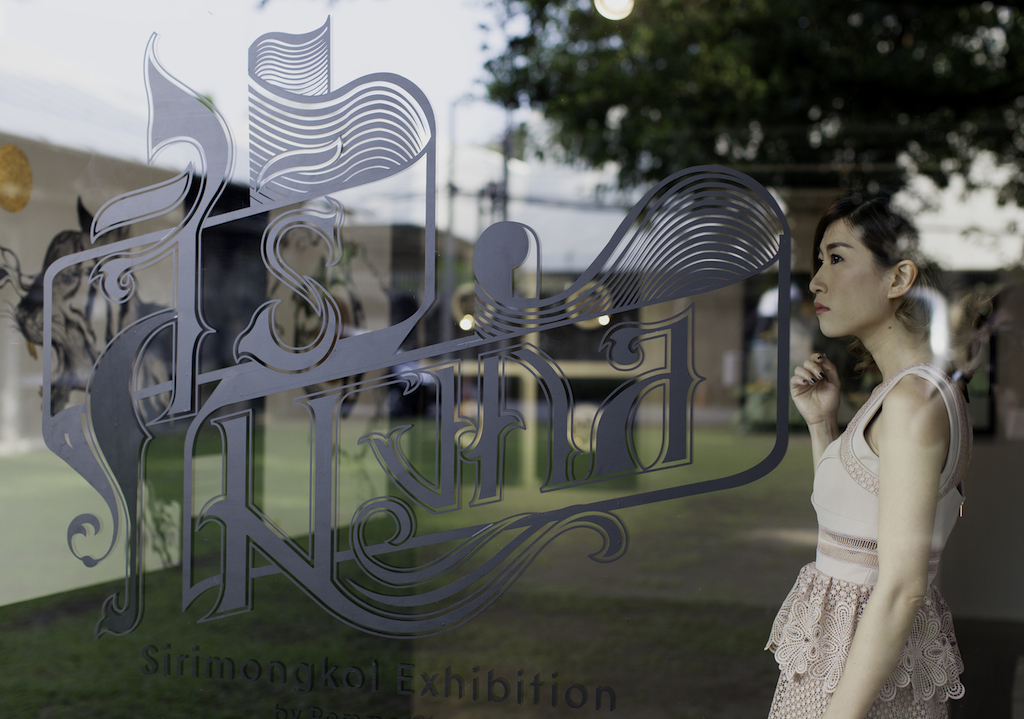 Toot Yung Nomad Gallery
Events are created in different spaces across Bangkok . For this event location is:! Black Pagoda, Patpong soi 2, Silom, Bangkok
BTS Saladaeng 
After running as an art gallery since 2010, presenting contemporary artists with a focus on Thai artists, we are now specialised in out- door public exhibitions and events. We act as a nomad gallery until we relocate in Chiang Mai in 2017.
Special Event:
Lost in the flesh
by Claude Estebe, Skall 
Two French artists will invest the Black Pagoda Club in Patpong for a one-night event. Claude Estebe, photographer, special- ized in Japanese subculture, will exhibit in an unusual set up photographs of "Moe Otaku" sexy figurines blurring boundaries between real and unreal, plastic and flesh, juggling feelings of fascination and repulsion. Skall, famous for his uncanny and extreme performances, will offer a live show at midnight, toying with the "traditional" elements of the gogo bar.
กิจกรรมพิเศษ:
Lost in the flesh
โดย Claude Estebe, Skall
ศิลปินชาวฝรั่งเศส 2 คน จะสร้างสรรค์กิจกรรมเพียง 1 คืนขึ้นที่ Black Pagoda Club ในซอยพัฒน์พงศ์ Claude Estebe ช่างภาพที่เชี่ยวชาญงาน สถาปัตยกรรมญี่ปุ่น จะนำเสนอผลงานภาพถ่าย "Moe Otaku" ที่มีการติดตั้งที่ไม่ธรรมดา รูปร่างเซ็กซี่ ที่ทำให้เขตแดนของความจริงและความไม่จริงนั้น ไม่ชัดเจน พลาสติก และเนื้อหนัง ที่สร้างทั้งความรู้สึกน่าประหลาดใจ และอึดอัดใจในเวลาเดียวกัน ส่วน Skall ศิลปินงานแสดงสดที่แปลกตา และไม่ เหมือนใคร จะทำการแสดงที่เล่นกับ "ความดั่งเดิม" และองค์ประกอบต่างๆของบาร์ ในเวลาเที่ยงคืน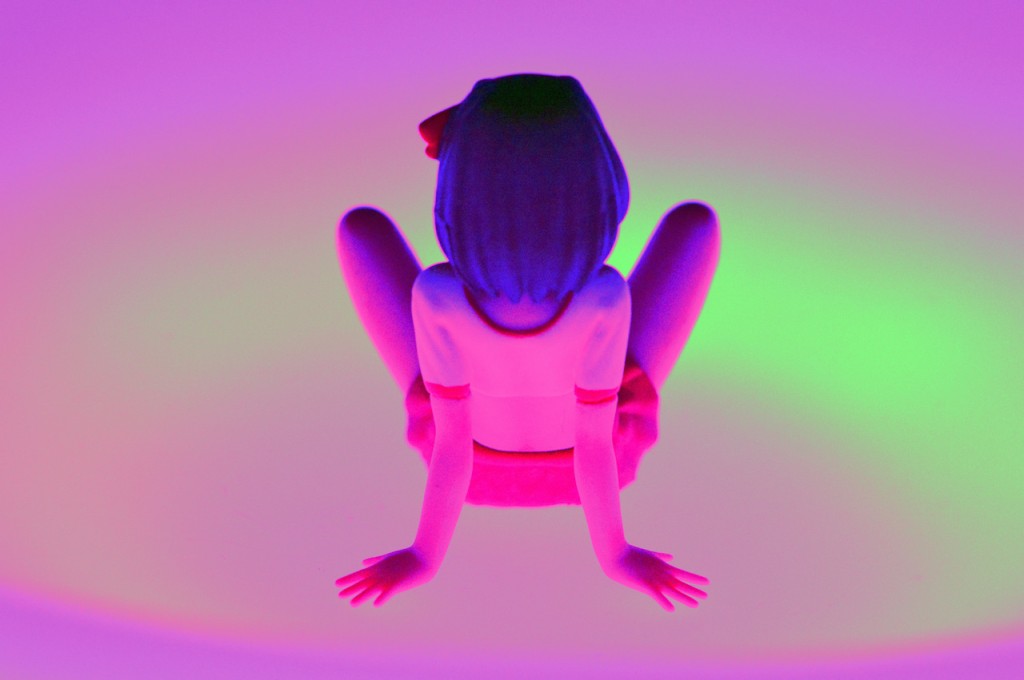 Ubaan Art Station
204 soi Chinda Tawin, Si Phraya rd.
MRT Samyan 
A unique setup blending art with cafe culture with its eclectic compilation of art pieces from emerging local and international artists, bringing art and people together.
Exhibition:
SHADOW-WRITIN 
by SOLO CINK 
03 / 02 / 2017 – 04/ 03 /17 
Influenced by asian culture Belgian graffiti artist SOLO CINK has discovered calligraphy while travelling.Creating geometrical pieces filled of symbolism and history.  SHADOW-WRITING stands for his relationship with calligraphy and mysticism
Special Event:
Live Painting and DJ Set Performance
นิทรรศการ:
SHADOW-WRITING
โดย SOLO CINK
03 / 02 / 2017 – 04/ 03 /17
จากอิทธิพลของวัฒนธรรมเอเชีย ศิลปินกราฟิตี้ ชาวเบลเยี่ยม SOLO CINK ได้ค้นพ้บวิธีการเขียนตัวอักษรต่างๆ จากการเดินทางของเขา ด้วยรูปทรง เลขาคณิต ที่เต็มไปด้วยสัญลักษณ์ทางประวัติศาสตร์ นิทรรศการ SHADOW-WRITING บ่งบอกถึงความสัมพันธ์ของเขากับการเขียนตัวอักษร และเรื่องราวลึกลับ ไสยศาสตร์
กิจกรรมพิเศษ:
การแสดงสดของศิลปินและดีเจ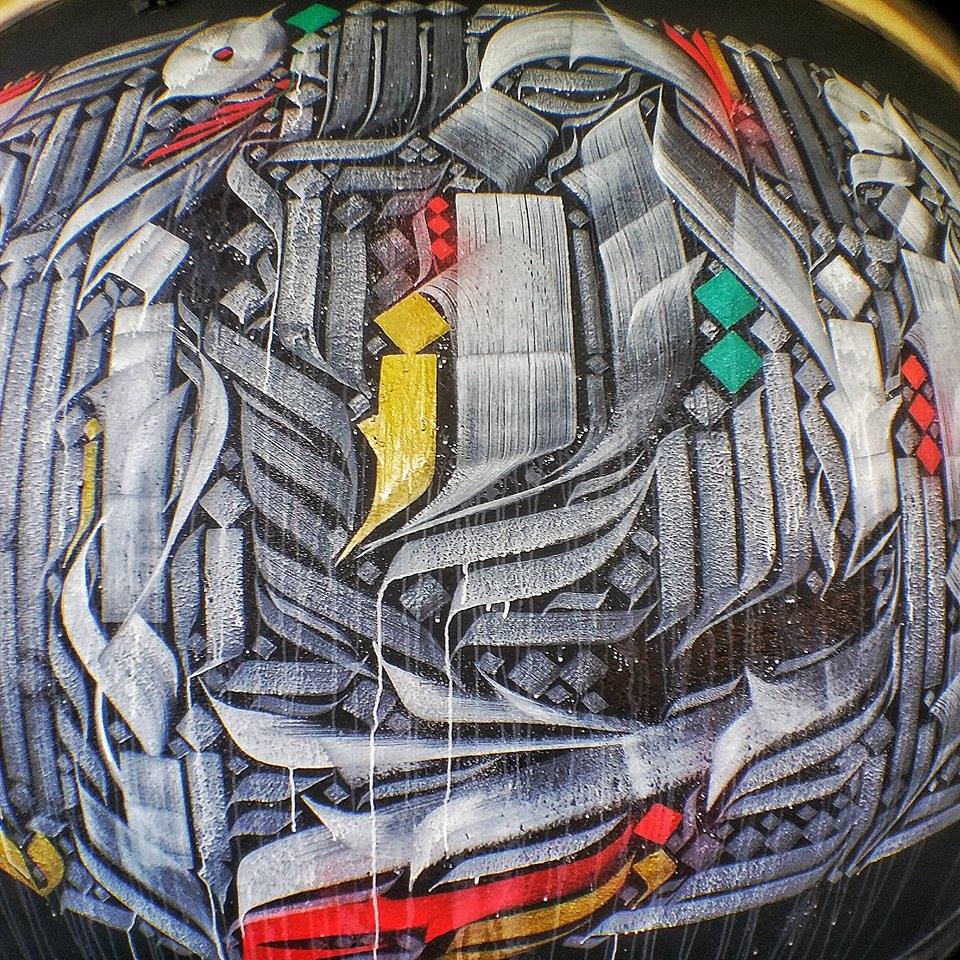 Related posts: