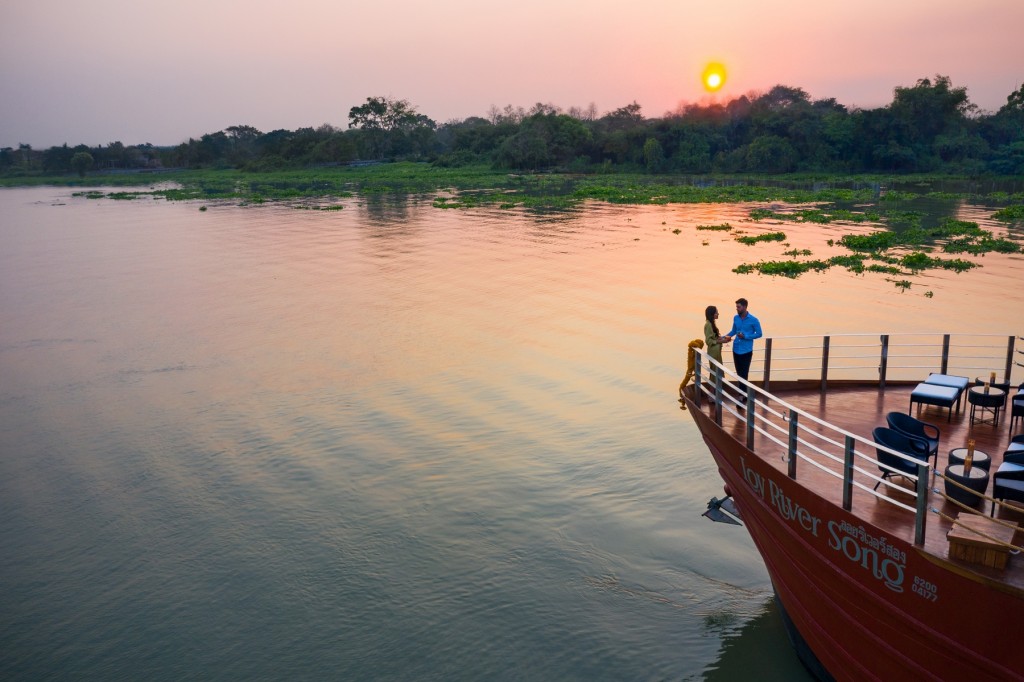 Treat your Love to a Splendid Valentine's Voyage on the River of Kings
Loy Pela Voyages is offering an exclusive Valentine's voyage for lovers this February. This 1-night, 2-day journey is an opportunity to escape the city and create some wonderful memories for this amorous event.
Peaceful Moments in the Countryside
Depart Anantara Riverside Pier at 10.00 am on Sunday 14 February and float past striking Bangkok landmarks as you sail beyond the city.
Guests can disembark for a cycling tour around Bang Krachao to breathe in the fresh air and admire the scenery. Back onboard, a sumptuous afternoon tea is served as the barge approaches Pom Phra Chulachomklao. Under the shadow of the fortress, sip on special cocktails while the last light of the sun slips from the sky. Savour an epicurean feast for your Valentine's dinner, carefully paired with select wines for your full enjoyment.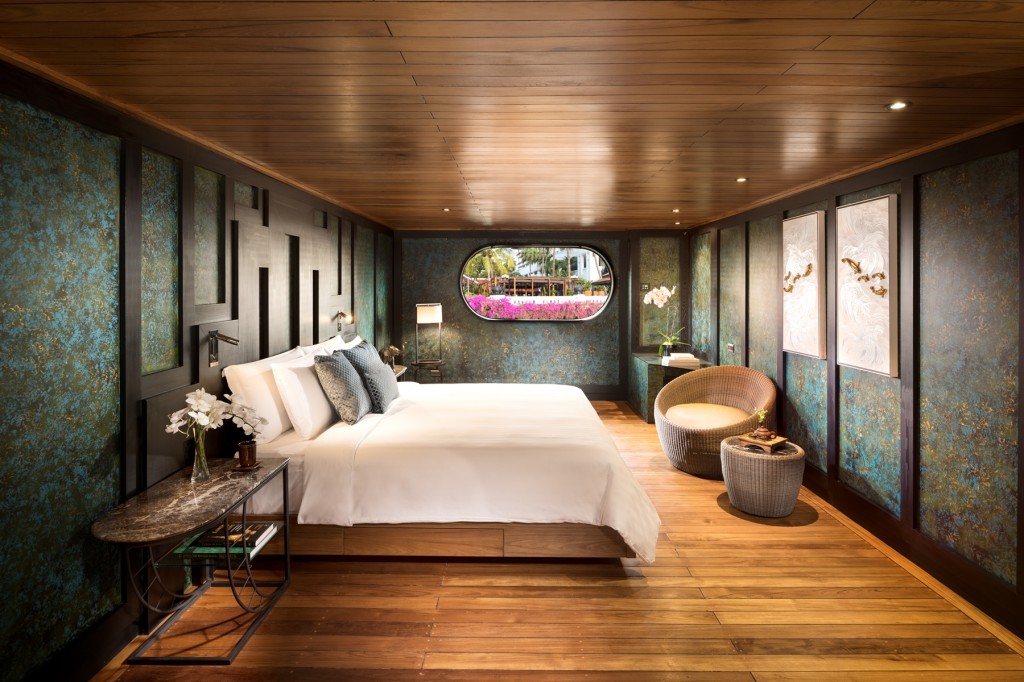 Tranquil Overnight Onboard
Retreat to your luxurious stateroom for a restful night being lulled by the gentle sway of the barge. As morning comes, there is the chance to make merit at Wat Kalayanamit and explore the Portuguese Village before Loy River Song begins its return journey to the city.
Delve into a hearty brunch onboard and admire the view of riverbank life and Buddhist temples. In late afternoon, enjoy sunset cocktails by the striking Wat Arun, a renowned icon of the city. Loy River Song will return to Anantara Riverside Pier as night falls on 15 February 2021.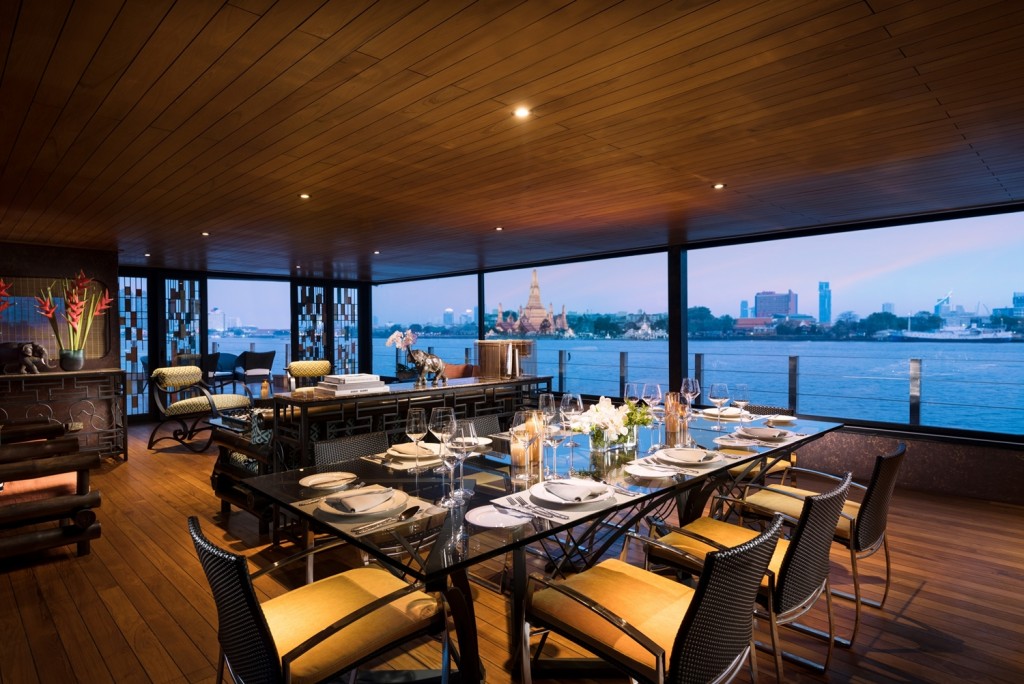 A Romantic Waterway Adventure
Experience a Valentine's Day like no other with this incredible celebration of love on Loy River Song. Prices start at THB 45,000++ per couple and the barge is available for private charter on request. Connect with your loved one in a heartwarming journey that lets you treasure the special moments.
For further information and reservations, please call +66 2 476 0022, e-mail jakkrapong_ch@minor.com or discover more at loypelavoyages.com
About Loy Pela Voyages:
Loy Pela Voyages is a luxury cruise offering modern travellers a journey of time in untold splendour. Guests can connect with the culture and history of Thailand through thoughtful itineraries that explore the country along the historic Chao Phraya river and the villages and towns nearby. The luxury barges; Loy River Song and Loy Dream are available for travellers to set sail on the River of Kings, experiencing unforgettable dining and heartfelt hospitality in sumptuous accommodation. This limited collection allows for curated journeys and memorable excursions from a unique perspective.
From exploring an ancient capital to discovering new eco-friendly initiatives, Loy Pela Voyages offer travellers a distinct opportunity to understand the country through its people, food, history, and nature.
For more information on Loy Pela Voyages, follow us on Facebook: https://www.facebook.com/loypelavoyages/ and Instagram: https://www.instagram.com/loypelavoyages/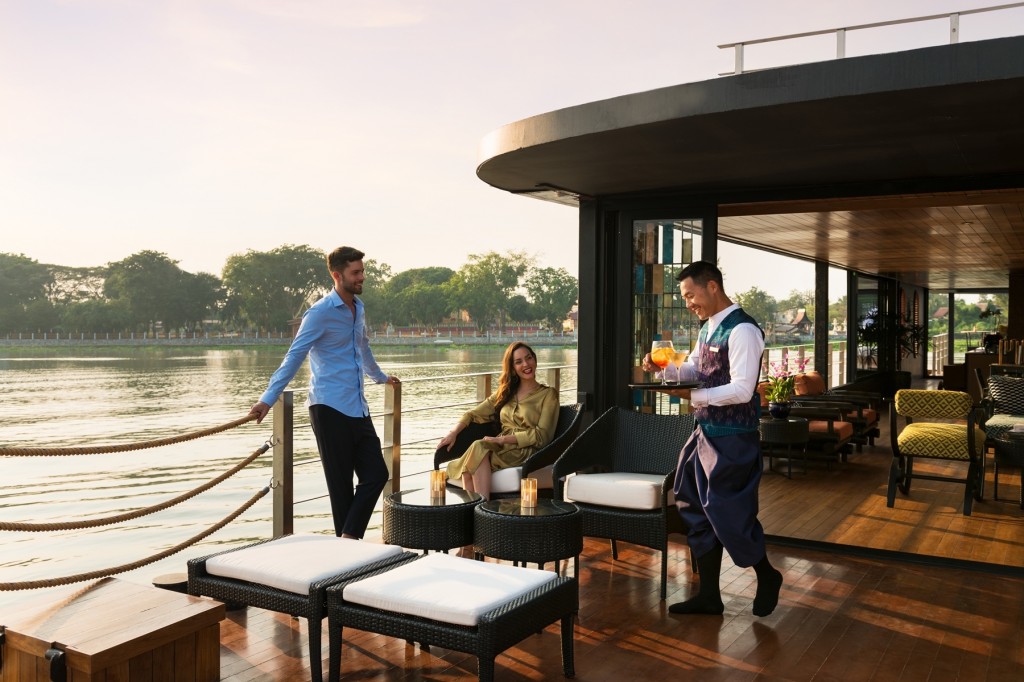 Related posts: