SHANGRI-LA HOTEL, BANGKOK'S ANGELINI
PRESENTS TWO MICHELIN-STARRED
CHEF ENRICO BARTOLINI

Angelini at Shangri-La Hotel, Bangkok will provide a perfect canvas to showcase Chef Enrico Bartolini's distinctive food philosophy from 27-31 October 2015.
Chef Bartolini is one of Italy's youngest Michelin-starred chefs who received his first Michelin star at just 29 and his second at the age of 33.  He currently heads the stylish Devero Restaurant located 20 minutes from Milan in Cavenago Brianza. His cooking style is contemporary classic- a merging of modern innovative culinary techniques with traditional culinary values.  This gastronomic merger of the present and the past to create original flavours has led him to be described as innovative,  balance and meditative.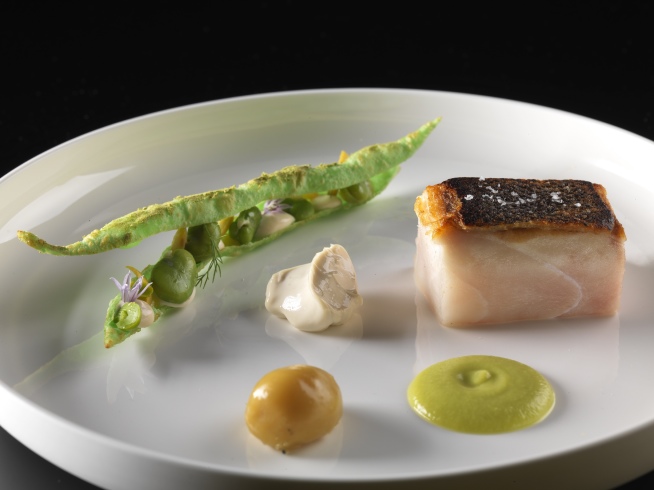 Chef Bartolini will create a stand menu with artfully presented dishes rich in comforting Italian flavours and intriguing to the palate.  Two special menus available during the promotion include:
A Five-course Degustazione Menu for 3,500++ baht per set from 27 to 30 October 2015
A Seven-course Wine Dinner Menu for 6,000++ baht per set on 31 October 2015
Visit www.shangrilalovesfood for detailed information on the guest chefs, their menus and the participating restaurants featured in the Shangri-La International Festival of Gastronomy.
For more information and to make a reservation, please call Shangri-La Hotel, Bangkok's restaurant reservations desk on 0 2236 9952 or 0 2236 7777, e-mail restaurants.slbk@shangri-la.com or visit www.BangkokRiversideDining.com.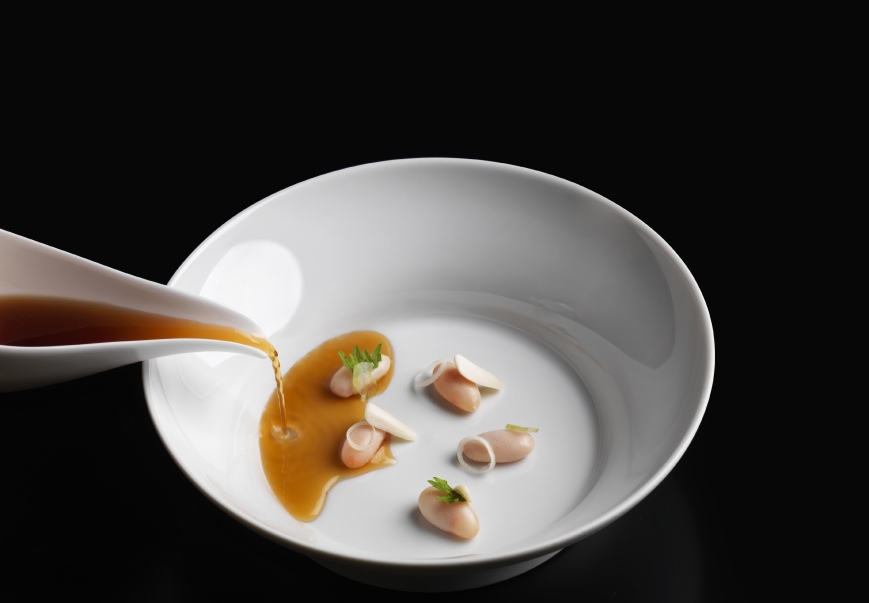 เอนริโก บาร์โตลินี เชฟมิชลินสตาร์ระดับ 2 ดาว จากอิตาลี 
ณ แอนเจลินี  โรงแรมแชงกรี-ลา กรุงเทพ ฯ 
เอนริโก บาร์โตลินี เชฟมิชลินสตาร์ระดับ 2 ดาวจากห้องอาหารเดเวโร ประเทศอิตาลี  จะมาสร้างสรรค์เมนูพิเศษระหว่างวันที่ 27 – 31 ตุลาคม 2558 ที่แอนเจลินี โรงแรมแชงกรี-ลา กรุงเทพฯ ซึ่งเป็นส่วนหนึ่งของเทศกาลอาหารนานาชาติระดับมิชลินสตาร์โดยแชงกรี-ลา ครั้งที่ 1
เชฟบาร์โตลินี เป็นหนึ่งในเชฟอายุน้อยที่สุดในอิตาลีที่ได้รับมิชลินสตาร์ระดับ 2 ดาว โดยได้รับ    ดาวมิชลินครั้งแรกเมื่ออายุเพียง 29 ปี และครั้งที่สองเมื่ออายุ 33 ปี  ปัจจุบันเป็นพ่อครัวประจำห้องอาหารเดเวโร ที่คาเวนาโก บริอานซา ห่างจากเมืองมิลาน 20 นาที เชฟเชี่ยวชาญการปรุงอาหารสไตล์คลาสสิกร่วมสมัย  โดยผสานเทคนิคการปรุงอาหารสมัยใหม่กับรสชาติดั้งเดิม   และที่แอนเจลินีจะรังสรรค์เมนู 2 แบบให้เลือกสรร ได้แก่
เมนูอาหารห้าคอร์ส ราคาท่านละ 3,500++บาท ระหว่างวันที่ 27 – 30 ตุลาคม
เมนูอาหารจับคู่กับไวน์เจ็ดคอร์ส ราคาท่านละ 6,000++บาท วันที่ 31 ตุลาคม
สอบถามข้อมูลเพิ่มเติมหรือสำรองที่นั่งกรุณาติดต่อแผนกสำรองที่นั่งห้องอาหาร โทร. 0 2236 9952 และ     0 2236 7777 หรือ  restaurants.slbk@shangri-la.com  หรือเว็บไซต์ www.BangkokRiversideDining.com และสามารถรับทราบข้อมูลเพิ่มเติมของเทศกาลอาหารนานาชาติชั้นเลิศระดับมิชลินสตาร์โดยแชงกรี-ลา ได้ที่เว็บไซต์  http://www.shangrilalovesfood.com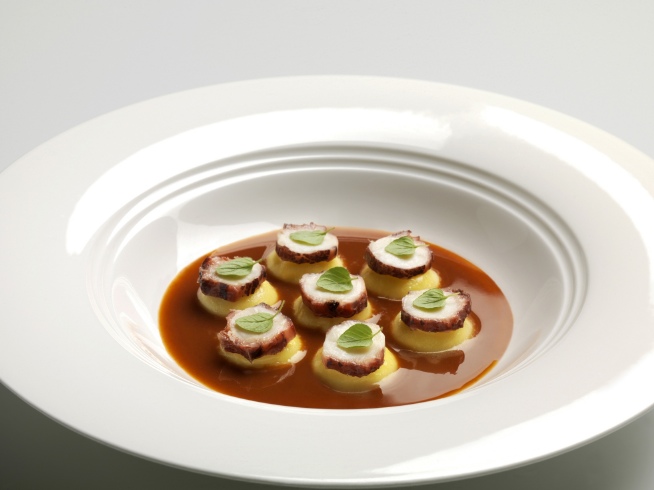 Degustazione Menu
27-30 October 2015
3,500++ baht per set
Morchelle, scalogni e capperi accompagnate da seppie al profumo di capperi in brodo di grana riserva
Morels, Shallot, Capers cuttlefish flavoured with capers in consomme' of Grana Riserva
Bottoni olio e lime con salsa
al cacciucco e polpo cotto alla brace Oil and lime button, Cacciucco sauce, charcoal grilled octopus
Risotto alle rape rosse e salsa al gorgonzola
Risotto with beetroot and gorgonzola
Filetto di manzo all'olio extravergine,illusione di cipolla, insalata di banana, prezzemolo e rucolaBeef Tenderloin, EVO oil, illusion of onion, banana salad, parsley and rocket
Or
Branzino di lenza in salsa mediterranea
Wild sea-bass with Mediterranean sauce
Castagne croccanti con zabaione al whisky
Crispy chestnut with whisky sabayon
Wine Dinner Menu
31 October 2015
6,000++ baht per set
Patata soffice uovo e uova
Soft potato, egg and eggs
Prosecco Superiore Conegliano Valdobbiadene DOCG
Carpaccio di Gamberi Rossi, nocciole e topinambur
Red prawns carpaccio, hazelnut and jerusalem artichoke
Gavi del Comune di Gavi Granee DOCG
Ravioli di arachidi con ricci di mare e ristretto di pollo
Peanut ravioli, sea urchins essence of chicken
Langhe Rose
Risotto alle rape rosse e salsa al gorgonzola
Risotto with beetroot and gorgonzola
Barbera d'Alba DOC
Guancia con sedano rapa, clementine e tartufo bianco
Veal cheek, celeriac, clementine, white truffle
Barolo Vigneto Cerequio DOCG
Mandarino cremoso,grappa e pepe
Soft tangerine, grappa and pepper
Moscato Spumante Rose
Crema al vin santo toscano
Creamy Tuscany Holy Wine
Moscato d'Asti Boscareto DOCG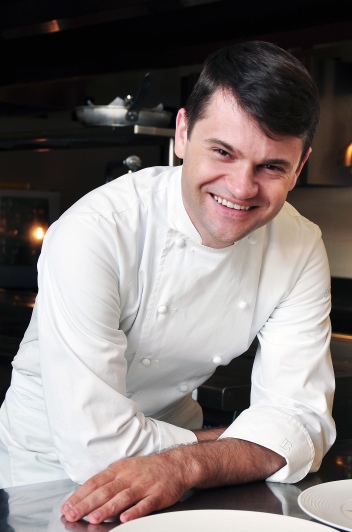 Related posts: