The Travelling Chefs Series
At Home with Award-Winning Chef Jordy Navarra at Siri Sala
Siri Sala opens its doors and gives its warmest welcome to Chef Jordy Navarra and his team from acclaimed Toyo Eatery in Manila as they live in the villa, shop for local produce, mingle with guests and serve their amazing Tasting Menu with a local twist over three dinners on 13, 14 and 16 May 2022.
In The Travelling Chefs Series, Siri Sala Private Thai Villa invites chefs to travel to historic Bangkok Noi where our home and kitchens become theirs. Diners come to Siri Sala for an intimate cultural exchange through food, learn about the chefs' passions and of course enjoy their unique flavor offerings.
Unlike other chef's table events held at restaurants, The Travelling Chefs Series will be held in an elegant Thai home. Each event will be crafted so that guests can exchange with the chefs, and each other.
Some restaurants are lucky enough to say that a renowned chef has visited them, but how many can claim that the chef has taken over their entire home? Not many, but this is what the Travelling Chefs Series at Siri Sala Private Thai Villa is all about.
Siri Sala invites chefs who embody the roots and the evolutions of their food culture to come and stay as our guests. They in turn will explore our unique corner of Bangkok and create a few special dinner experiences that highlights their craft and our storied locales.
In the coming months, look for the return of one of Bangkok's favorite female chefs, a popular celebrity, and cooks who will showcase regional and international cuisines like they would in their own homes.
Episode 1:
Chef Jordy Navarra of Toyo Eatery
Chef Jordy Navarra, who helms Toyo Eatery in Manila, takes cues from distinctly Filipino elements and elevates this under-appreciated, down-to-earth and surprisingly delicious cuisine to a global level. Chef Jordy was the winner of the prestigious Miele 'One to Watch' award in 2018 and his restaurant Toyo Eatery was among Asia's 50 Best Restaurants from 2019-2021.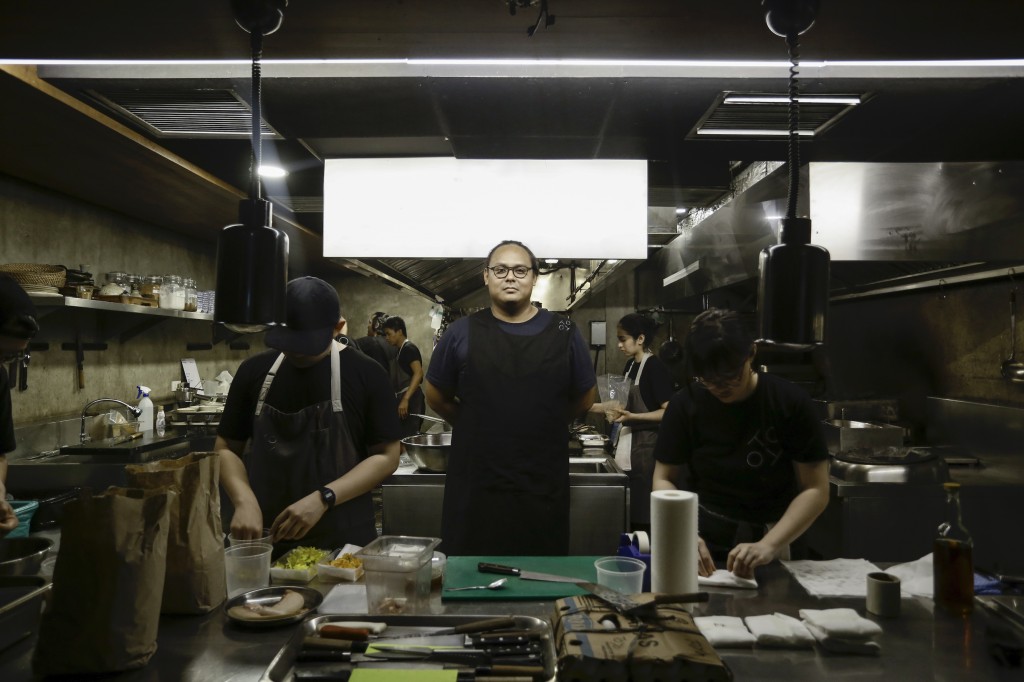 Event Details
5:30 pm Wasteland craft soda in hand while watching the sunset on the upstairs terrace.
6:30 pm An intimate chat session called "drinks with the chef" in the library as Chef Jordy pours you a portion of his homemade brew.
7 pm Six-course tasting menu at a communal table and seated next to someone you wished you had met earlier.
9 pm Listening to live music in the Heritage Bar, a 100-year-old wooden Thai house, while sipping an imaginative cocktail creation by Phraya Rum.
All-inclusive experience at THB 4,000++ per guest Additional THB 1,800++ wine pairing
Venue: Siri Sala Private Thai Villa
How to buy tickets: by contacting us at 098 608-1999, Line ID sirisala.official or via www.sirisala.com/offers Social media: IG sirisala.official and FB Siri Sala Private Thai Villa
Hashtag: #travellingchefsirisala
Quotes
"My wish has been to share the finest food of my hometown at Siri Sala, and Chef Jordy is the perfect person to make that come true." – Co-owner Irma Go, who has called Bangkok her home for many years
"Thailand is a country whose flavors and cultures have always excited us. The Toyo Eatery team is thrilled to be at Siri Sala, where we will be taking a short culinary residency and sharing our thoughts and ideas about Filipino food to those who are curious to learn about it." – Chef Jordy Navarra
Siri Sala Private Thai Villa
Siri Sala is the first and only private waterfront villa of its kind in Bangkok.
It is our interpretation of modern Thai living – a place where you can indulge in the private comforts of a luxury home while still being in the middle of the rich culture of the city.
For more information, please visit www.sirisala.com
Related posts: