Supernovas of the culinary world come together to ignite a dazzling collaboration of "Stellar Charity Night at Okura" – Dining with The Stars
Five chefs –The star collaboration creates a galaxy of flavours prepared by Michelin-laureate chefs from Ciel Bleu and Yamazato restaurants at Hotel Okura Amsterdam and by the award-winning chefs at The Okura Prestige Bangkok
This October the dazzling gastronomic sensations come together at The Okura Prestige Bangkok in a stunning evening of culinary teamwork by Michelin-starred chefs from Ciel Bleu restaurant and Yamazato restaurant at Hotel Okura Amsterdam and their culinary counterparts in Bangkok. The exclusive 'Stellar Charity Night Dinner' they create will raise funds to the benefit charitable initiatives in the local community; S.O.S Children's Villages in Thailand.
Taking place on Saturday, 22 October 2022, the exquisite six-course charity gala dinner taps the skills of true heavyweights in the culinary firmament in the form of Hotel Okura Amsterdam's Chef Arjan Speelman from two-star Ciel Bleu and Chef Masanori Tomikawa from one-star Yamazato; The Okura Prestige Bangkok's Executive Chef Sebastiaan Hoogewerf; Chef de Cuisine Gerard Villaret Horcajo of one-star Elements, inspired by Ciel Bleu; and Master Chef Shigeru Hagiwara of Yamazato in Bangkok. As a team, they are highly adept at creating sophisticated French gastronomy laced with Japanese influences.
Commenting on the charity gala event Mr. Niek Hammer, General Manager of The Okura Prestige Bangkok, said "We believe it is a fundamental duty of the hospitality industry to give back to society, especially in support of underprivileged youth. This message is even more important to us as we celebrate the 10th anniversary of The Okura Prestige Bangkok. We are proud to have achieved a decade of service to patrons and our community and we want to continue to strive for a positive impact. Today's children will play a vital part in the world's future, so it is incumbent on us to provide them – whatever their background and circumstances – with the best possible opportunities in life. This is why we have chosen S.O.S Children's Village in Thailand, a charity under the Royal Patronage of Her Majesty the Queen, as the official beneficiary of the Stellar Charity Night at Okura."
Mr. Hammer continued, "We are delighted and very fortunate to be welcoming two magnificent chefs from our sister hotel in Amsterdam to take part in the event. Chefs Arjan Speelman and Masanori Tomikawa both have Michelin credentials of the highest order, as do the culinary team at our own Elements, inspired by Ciel Bleu and at Master Chef Shigeru Hagiwara's Yamazato. The event promises to be a very exciting collaboration, blending a unique dining opportunity with a very worthy cause. Connoisseurs won't want to miss it!"
Be part of the sumptuous "Stellar Charity Night at Okura" – Dining with The Stars this coming October and stay tuned for updates and reservations.
For more information please call +66 (0) 2 687 9000 or email: fb.concierge@okurabangkok.com
About The Okura Prestige Bangkok
The opening in May 2012 of The Okura Prestige Bangkok, the first of its kind, marked a new phase in development for Okura Hotels and Resorts. The first Okura hotel opened in Tokyo in 1962. The Okura Prestige Bangkok harmonises the Japanese principle of 'Wa' with Okura's philosophy of 'Best A.C.S.' (Best Accommodation, Best Cuisine, Best Service) to create an hotel that provides outstanding hospitality, comfort and luxury in a city well known and appreciated for its outstanding levels of customer service.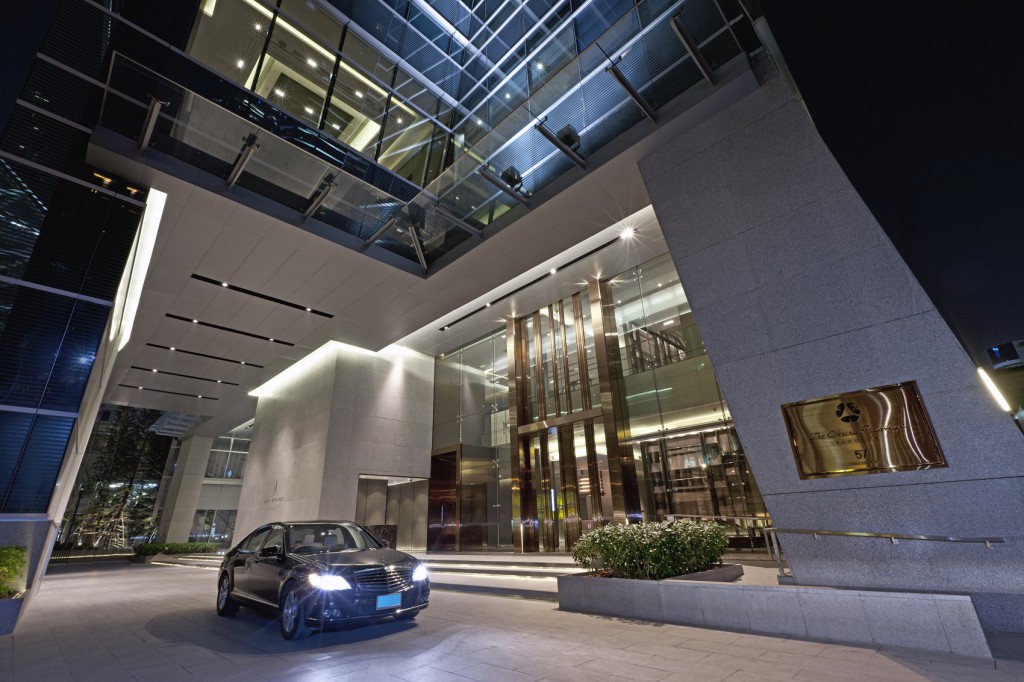 About SOS Children's Villages Thailand
SOS Children's Villages Thailand help children who lost parental care by providing the quality alternative in SOS family, a family like care environment. Because we believe that every child belongs to a family and grows with love, respect and security. We help children to develop their individual skills, interests and talents. We support children to experience a loving home and family and to successfully integrate into society. Presently, there 700 children and youth in the care of SOS Children's Villages in five locations over Thailand, Bangpoo, Hatyai, Nongkhai, Chiang Rai and Phuket. We founded in Thailand in 1971 and are a member of SOS Children's Villages International that active in over 130 countries around the world.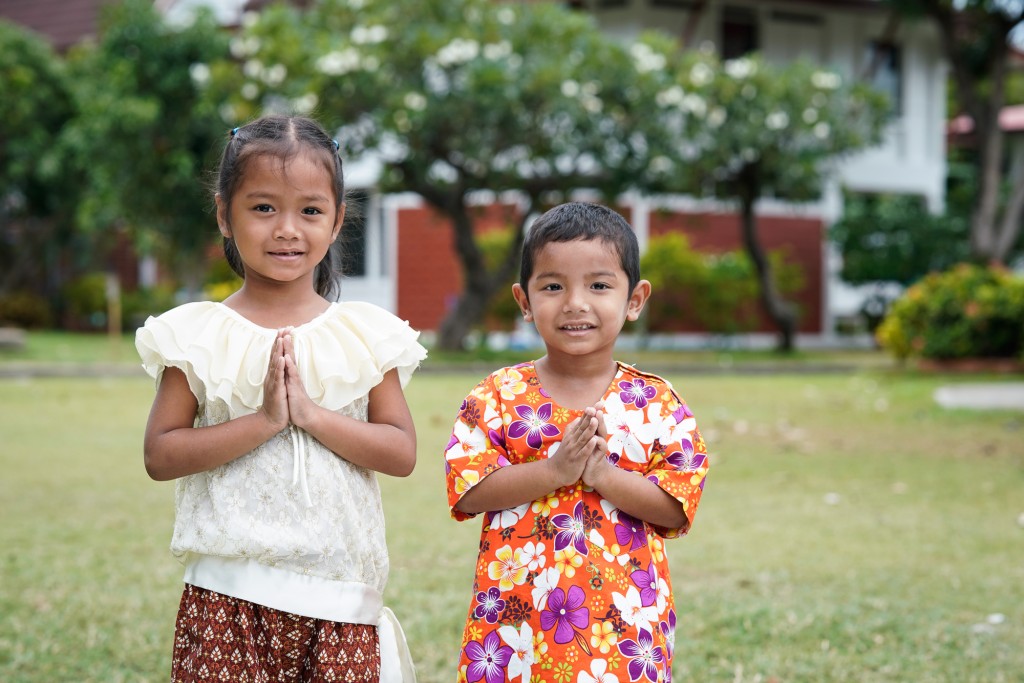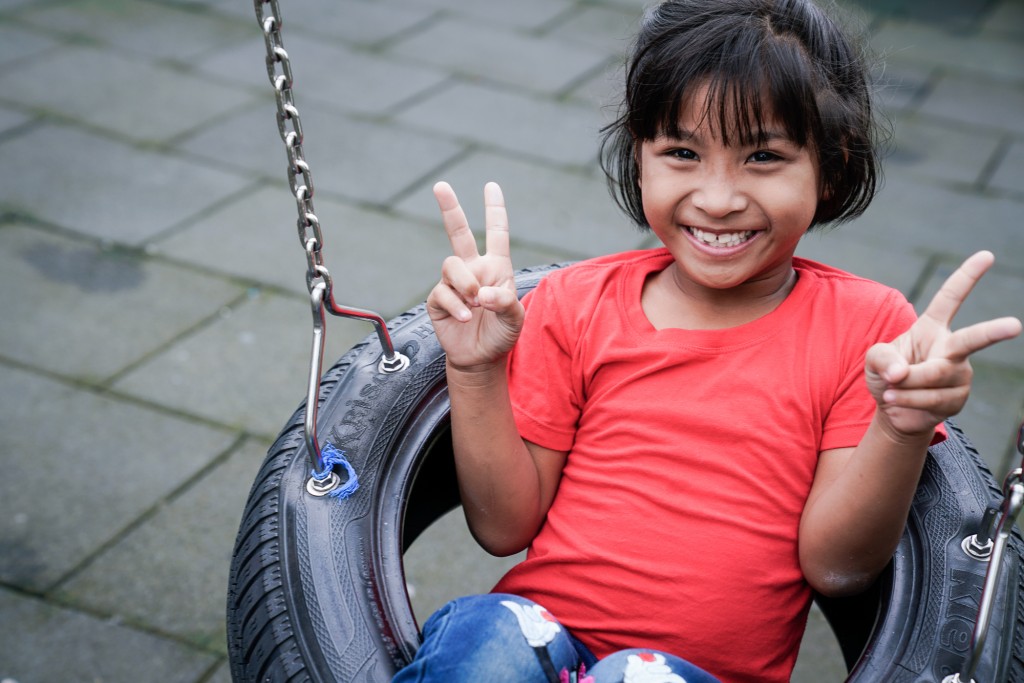 ค่ำคืนสุดพิเศษกับการจับมือกันระหว่างสุดยอดเชฟระดับดาวมิชิลินเพื่อร่วมรังสรรค์  กาลาดินเนอร์การกุศล "Stellar Charity Night at Okura" – Dining with The Stars เพื่อมูลนิธิเด็กโสสะแห่งประเทศไทยในพระบรมราชินูปถัมภ์
เชฟระดับดาวมิชิลินจาก ห้องอาหาร เซล เบลอ และ ยามาซาโตะ ณ โรงแรม โอกุระ อัมสเตอร์ดัม และ สุดยอดเชฟจากโรงแรม ดิ โอกุระ เพรสทีจ กรุงเทพฯ
พบกับครั้งแรกของการจับมือกันระหว่างโรงแรม ดิ โอกุระ เพรสทีจ กรุงเทพฯและ โรงแรม โอกุระ อัมสเตอร์ดัม โดยการนำทีมเชฟระดับดาวมิชิลินจากสองห้องหารชื่อดังอย่าง ห้องอาหารระดับสองดาวมิชินลิน เซล เบลอ และ ห้องอาหารระดับหนึ่งดาวมิชิลิน ยามาซาโตะ เพื่อร่วมรังสรรค์กาลาดินเนอร์การกุศล "Stellar Charity Night at Okura"  ที่จะทำให้ท่านตรงตรึงไปนานแสนนาน ร่วมเป็นส่วนหนึงกับที่สุดของค่ำคืนแห่งการกุศลเพื่อมอบเงินให้กับมูลนิธิเด็กโสสะแห่งประเทศไทยในพระบรมราชินูปถัมภ์
ค่ำคืนวันเสาร์ที่ 22 ตุลาคม 2565 จะเต็มเปี่ยมไปด้วยกลิ่นอายของความสุขและรอยยิ้มเพราะด้วยการร่วมมือ ร่วมใจ และ ร่วมพลังกันของเหล่าบรรดาเชฟผู้มีชื่อเสียงพร้อมการันตีด้วยดาวมิชิลินที่จะมาร่วมกันรังสรรค์อาหารชั้นเลิศจำนวน 6 คอร์สในสไตล์ฝรั่งเศสผสมผสานกลิ่นอายความเป็นญี่ปุ่น โดยมีทีมสุดยอดเชฟจากโรงแรม โอกุระ อัมสเตอร์ดัมอย่าง เชฟระดับสองดาวมิชิลิน เชฟ อายัน สพีลแมน (Arjan Speelman) จากห้องอาหาร เซล เบลอ และ เชฟระดับหนึ่งดาวมิชิลิน มาซาโนริ โทมิกาวา(Masanori Tomikawa) จากห้องอาหาร ยามาซาโตะ ร่วมกับทีมเชฟเจ้าบ้านจากโรงแรม ดิ โอกุระ เพรสทีจ กรุงเทพฯ อย่าง หัวหน้าพ่อครัวเชฟ เซบาสเตียน ฮูแกแวร์ฟ (Sebastiaan Hoogewerf) เชฟระดับหนึ่งดาวมิชิลิน เจอราร์ด วิลลาเรท ฮอร์คาโญ (Gerard Villaret Horcajo) จากห้องอาหาร เอเลเมนท์ อินสไปร์ บาย เซล เบลอ และ เชฟ ชิเงรุ ฮางิวาระ (Shigeru Hagiwara) จากห้องอาหาร ยามาซาโตะ
ม.ร. นิกซ์ แฮมเมอร์ ผู้จัดการทั่วไป โรงแรม ดิ โอกุระ เพรสทีจ กรุงเทพฯ กล่าวถึงงานกาลาดินเนอร์การกุศลที่จะจัดขึ้นว่า "เราเชื่อมั่นเป็นอย่างยิ่งว่าเราต้องคำนึงถึงความสำคัญและเป็นหน้าที่ความรับผิดชอบที่พวกเราควรมอบสิ่งดีๆคืนกลับสู่สังคม โดยเฉพาะการมอบโอกาสให้กับเด็กผู้ด้อยโอกาสทั้งหลายเพราะพวกเขาคืออนาคตข้างหน้า และที่สำคัญนอกเหนือไปจากนั้นในปี 2565 นี้ โรงแรม ดิ โอกุระ เพรสทีจ กรุงเทพฯ ได้เฉลิมฉลองการเดินทางครบ 10ปี ซึ่งถือว่าเป็นวาระโอกาสอันดีที่เราจะมอบโอกาสและสิ่งดีๆกลับไปให้ทุกท่าน เราสร้างร่วมมือ ร่วมใจ เพื่อสร้าง และ มอบโอกาสให้กับเด็กๆจาก มูลนิธิเด็กโสสะแห่งประเทศไทยในพระบรมราชินูปถัมภ์ ภายในงานกาลาดินเนอร์การกุศลในครั้งนี้"
ม.ร. แฮมเมอร์กล่าวต่อว่า "เรารู้สึกภาคภูมิใจและโชคดีเป็นอย่างมากที่ได้มีโอกาสต้อนรับเชฟที่มีชื่อเสียงจากโรงแรมในเครืออย่าง โรงแรม โอกุระ อัมสเตอร์ดัม อย่างเชฟ อายัน สพีลแมน (Arjan Speelman) และ เชฟ มาซาโนริ โทมิกาวา(Masanori Tomikawa) พร้อมกับทีมเชฟของทางเราอย่างเชฟ เซบาสเตียน ฮูแกแวร์ฟ  (Sebastiaan Hoogewerf) เชฟ เจอราร์ด วิลลาเรท ฮอร์คาโญ (Gerard Villaret Horcajo) และ เชฟ ชิเงรุ ฮางิวาระ (Shigeru Hagiwara) เพื่อเข้าร่วมงานในครั้งนี้ นี่ถือเป็นการร่วมมือกันครั้งแรกกับค่ำคืนที่แสนพิเศษเพื่อรังสรรค์อาหารจากบรรดาสุดยอดเชฟถึง 5 ท่าน เพื่อมอบโอกาสให้กับเด็กผู้ด้อยโอกาส อีกทั้งยังเป็นการคืนสิ่งดีๆให้กับสังคม ถือว่าเป็นงานที่ผู้รักในการรับประทาน เหล่านักชิม และ ผู้จิตศรัทธาทั้งหลายไม่ควรพลาดเป็นอย่างยิ่ง"
ร่วมเป็นส่วนหนึ่งของงานกาลาดินเนอร์ "Stellar Charity Night at Okura" – Dining with The Stars เดือนตุลาคม 2565 นี้ พร้อมติดตามข้อมูลข่าวสารรวมไปถึงการสำรองโต๊ะได้ที่ +66 (0) 2 687 9000 หรืออีเมล์: fb.concierge@okurabangkok.com
Related posts: