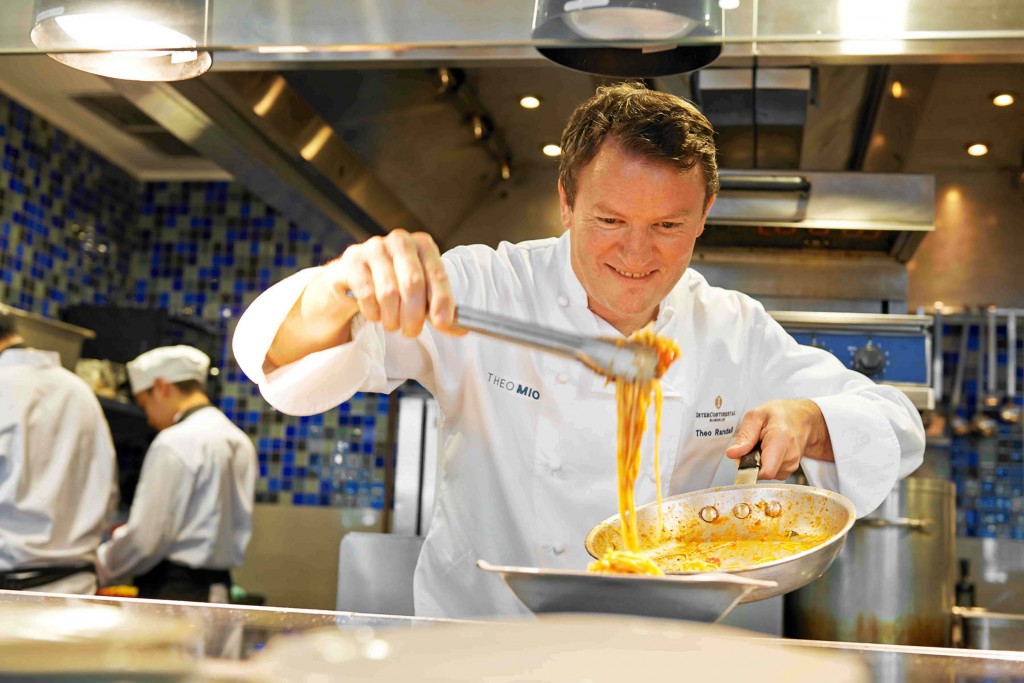 HOME FOR DINNER: CHEF THEO RANDALL AT THEO MIO,
INTERCONTINENTAL BANGKOK
British chef Theo Randall returns to his Bangkok culinary home for two very special wine pairing dinners in September.
Since its opening a year ago, Theo Mio has brought to Bangkok the same creative flair that earned London restaurant Theo Randall at InterContinental London Park Lane such tremendous acclaim, including being the only U.K. restaurant selected for the coveted Cucina d'Italia gourmet guide.
Now, the author, television presenter and renowned Italian cookery expert returns to his first-ever venture outside the U.K., Theo Mio at InterContinental Bangkok, with a five-course dinner menu created by Theo Randall specially for the event.