"3 NIGHTS IN BANGKOK" AT INTERCONTINENTAL BANGKOK WITH CELEBRITY CHEF THEO RANDALL
The excitement in Bangkok food circles goes up a notch this month as Celebrity Chef Theo Randall  will return to thrill fans at Theo Mio with his "3 NIGHTS IN BANGKOK" series of dinner from 27-29 April 2016.
Among courses will be Burrida di Aragosta (fish stew with lobster, sea bass and mussels with fennel, saffron potatoes, tomatoes and chili) paired with Sauvignon St. Paul 2014 ; Costata di Agnello (roast rack of lamb with artichoke, anchovy and rosemary salsa and red wine) paired with Barolo di Barolo Marchesi di Barolo 2010.
Experience the creation of British celebrity chef Theo Randall and his first international restaurant – Theo Mio – with its stylish look, outstanding cuisine and unsurpassed service.
"3 NIGHTS IN BANGKOK" dinner available from 27-29 April 2016, priced at 3,880++ Baht per person.
For more information or to make a reservation, please call: 02 656 0444 ext. 6723 or visit: www.bangkok.intercontinental.com.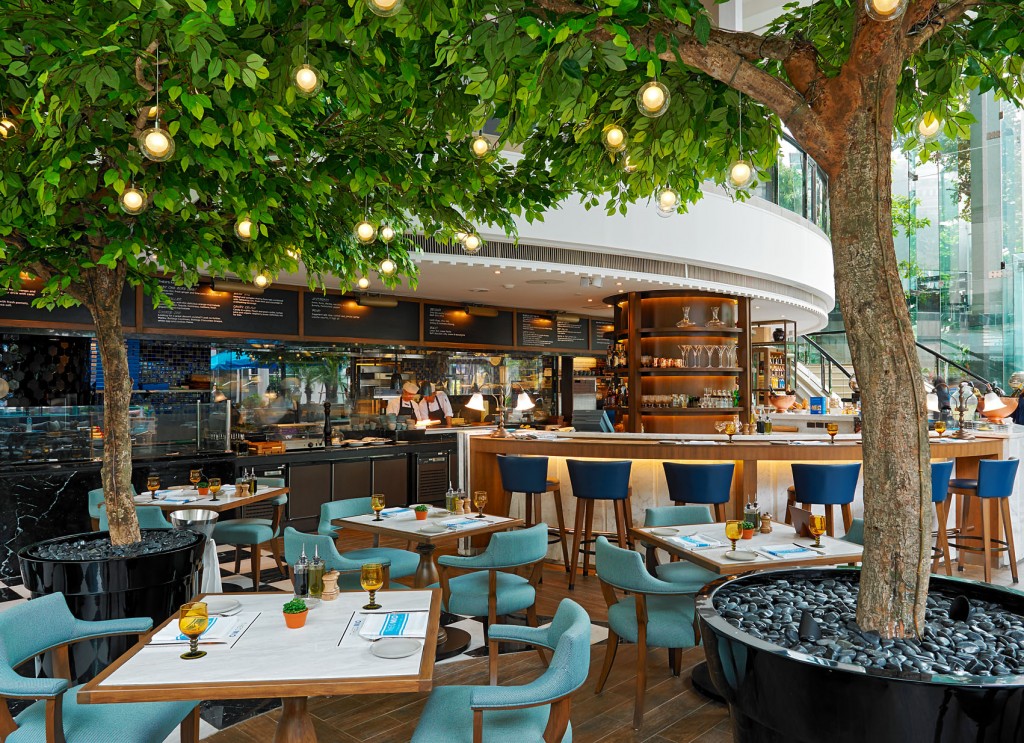 ค่ำคืนพิเศษอบอวลกลิ่นอายอิตาเลี่ยนกับเซเลบริตี้เชฟชื่อดังระดับโลก ทีโอ แรนดัลล์ ณ ห้องอาหารทีโอ มีโอ โรงแรมอินเตอร์คอนติเนนตัล กรุงเทพฯ
โรงแรมอินเตอร์คอนติเนนตัล กรุงเทพฯ เชิญชวนดื่มด่ำกับอาหารค่ำมื้อพิเศษ "3 NIGHTS IN BANGKOK" พร้อมพบเซเลบริตี้เชฟชื่อดัง ทีโอ แรนดัลล์ ณ ห้องอาหารทีโอ มีโอ
สัมผัสประสบการณ์ดินเนอร์เอ็กซ์คลูซีฟ พร้อมลิ้มรสอาหารอิตาเลี่ยนคลาสสิก  รังสรรค์โดยเชฟทีโอ แรนดัลล์ อาทิ Burrida di Aragosta สตูว์ล็อบสเตอร์เข้มข้น และ Costata di Agnello ซี่โครงแกะอบเนื้อนุ่ม ที่ผสานรสชาติและเนื้อสัมผัสของวัตถุดิบแต่ละชนิดได้อย่างลงตัว  เสิร์ฟพร้อมไวน์เข้าคู่  เพื่อคงกลิ่นอายและบรรยากาศการรับประทานอาหารสไตล์อิตาเลี่ยนอย่างแท้จริง
ดินเนอร์ "3 NIGHTS IN BANGKOK" ให้บริการ ณ ห้องอาหารทีโอ มีโอ โรงแรมอินเตอร์คอนติเนนตัล กรุงเทพฯ ในวันที่ 27-29 เมษายน 2559 ในราคาท่านละ 3,880++ บาท
An evening with Theo Randall Dinners
27th, 28th and 29thApril 2016
Burrata con Asparagi
Burrata with grilled asparagus, brown butter and pangrattato
Ferrari Maximum Brut NV 
Cappelletti di Vitello
Handmade pasta stuffed with slow cooked veal  with porcini and king oyster mushrooms, butter and parsley
Rocco Bernizza Chardonnay 2014 Venica & Venica 
Burrida di Arrogasta
Fish stew with lobster, sea bass and mussels with fennel, saffron potatoes, tomatoes and chilli
Sauvignon St.Paul 2014 
Costata di Agnello
Roast rack of lamb with artichoke, anchovy and rosemary salsa and red wine
Barolo di Barolo Marchesi di Barolo 2010
Crostata di Limone
Lemon tart served with crème fraiche
Related posts: