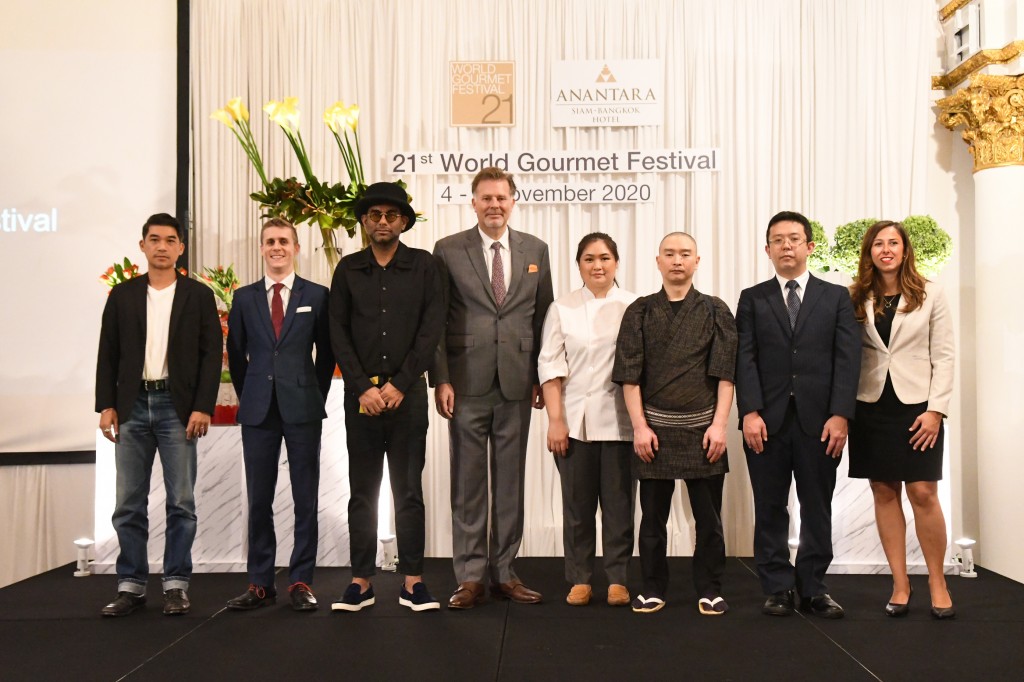 World Gourmet Festival Comes of Age
with Culinary Firsts and Unique Local Flair 
Prepare your palate for the gastronomic festivities this November when Bangkok's oldest international culinary spectacular returns to one of the capital's most exclusive addresses for a landmark 21st year.  From 4th to 8th November 2020, a star-studded line-up of extraordinary Thailand-based chefs – some of whom count among the world's leading chefs – will gather under one roof at Anantara Siam Bangkok Hotel for a celebration of outstanding cuisine and superb wines.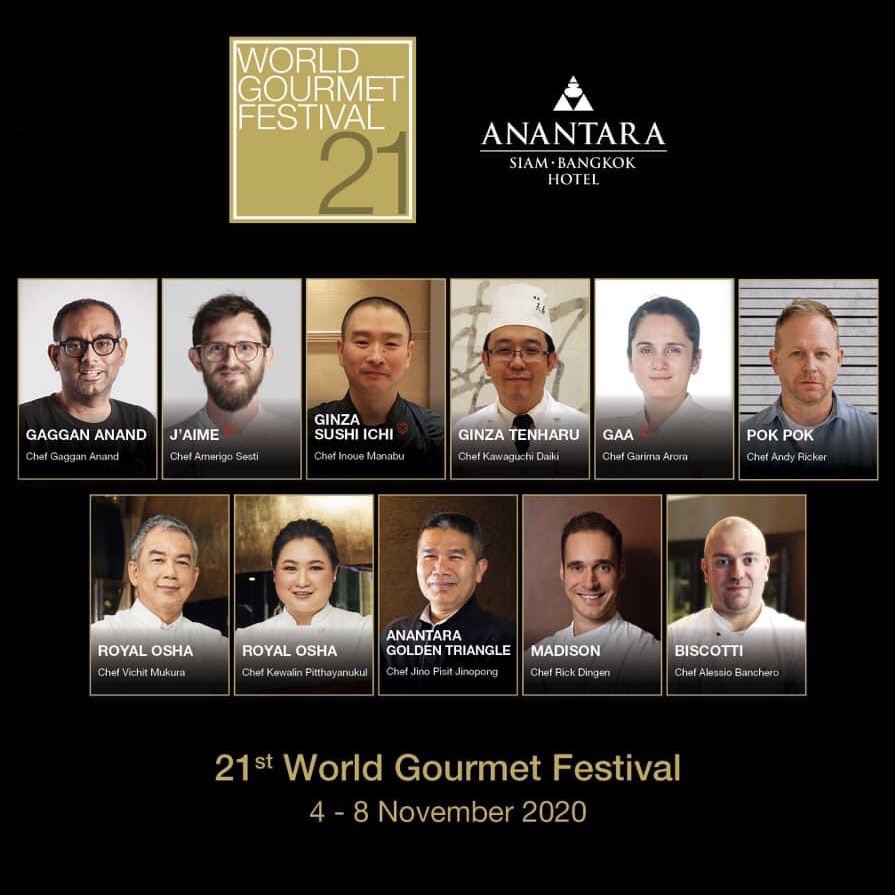 Expect exciting culinary firsts; unique Thai and western collaborations; Bangkok's longest Sunday Brunch; and an extraordinary gastronomic and cultural journey around the world by people less fortunate than us that will benefit them directly.
Confirmed to participate in the 21st World Gourmet Festival are:
Gaggan Anand: Gaggan Anand Restaurant, Bangkok (formerly 2 Michelin stars)
Amerigo Sesti: J'aime by Jean-Michel Lorain, Bangkok (1 Michelin star)
Garima Arora: Gaa, Bangkok (1 Michelin star)
Inoue Manabu: Ginza Sushi Ichi, Bangkok (1 Michelin star)
Andy Ricker: Pok Pok, Portland, USA (formerly 1 Michelin star)
Vichit Mukura and Kewalin Pitthayanukul: Royal Osha, Bangkok (Michelin Plate)
Alessio Banchero: Biscotti, Bangkok (Michelin Plate)
Choy Ped Yang: Street vendor, Bangkok (Michelin Bib Gourmand)
Kawaguchi Daiki: Ginza Tenharu, Bangkok
Pisit 'Jino' Jinopong and Rick Dingen: Anantara Hotels, Resorts & Spas, Thailand
Yaowarat Toasted Bread: Street vendor, Bangkok
Ni-Ang Nam Kaeng Sai: Street vendor, Bangkok
Sarinthip Thai Crispy Crepe: Street vendor, Bangkok
Na Projects Group: Five families from Ethiopia; Pakistan; Palestine; Sri Lanka; and Vietnam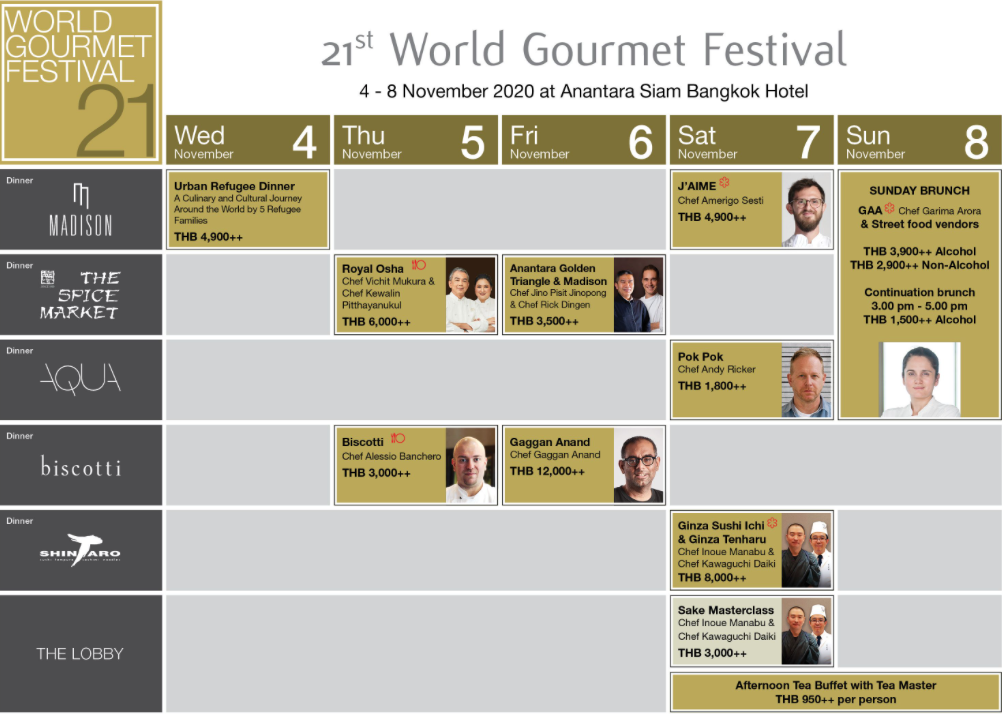 A much-anticipated and unexpected gastronomic highlight during this year's festival, on Friday, 6th November 2020, Gaggan Anand will present a culinary first for the four-time Asia's 50 Best topper when he prepares a once off eighteen-course Escoffier menu.  The former two-Michelin-starred chef who has dreamed about mastering the art of classic French cuisine since he graduated from culinary school more than twenty years ago, said, "Till today no one knows how bad or good I am with French food, so I want to challenge myself to create what Gaggan Anand is famous for – to be a rebel, to provoke and disrupt."
In another culinary first for both chefs and their restaurants, one-Michelin-starred chef Inoue Manabu from Ginza Sushi Ichi and Kawaguchi Daiki from from Ginza Tenharu will partner to present their signature dishes of sashimi, nigiri and tempura on one menu on Saturday, 7th November 2020.
On Wednesday, 4th November 2020, five refugee families from Ethiopia; Pakistan; Palestine; Sri Lanka; and Vietnam will present an extraordinary culinary and cultural journey around the world when they prepare a feast of traditional dishes from their home countries.  Refugees arrive to Thailand as a layover awaiting settlement to a new country that sometimes takes up to ten years.  At the Na Projects Group at Na Café at Bangkok 1899, legal refugees who are temporarily stuck here due to the pandemic are finding a platform for vocational training programmes for at-risk youth and training and workshops for urban refugees to become baristas and cooks, amongst others.  All proceeds from this dinner will be paid to the five families.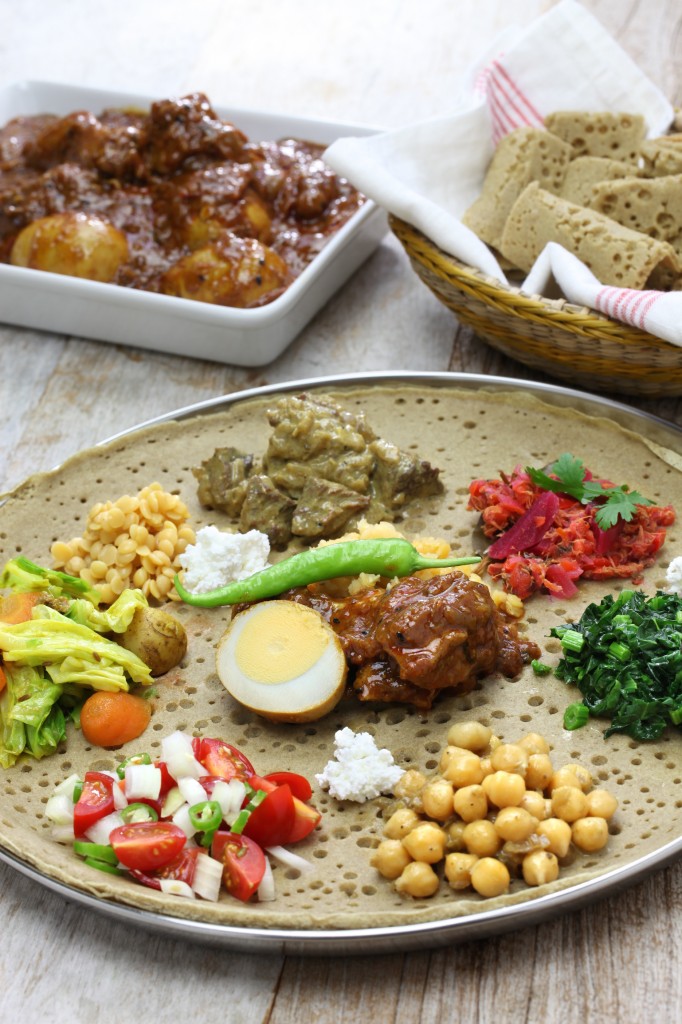 Continuing the crowd pleaser tradition that was started during last year's event, Anantara Siam Bangkok Hotel will showcase the City of Angels' enviable status as the best city in the world for street food on Sunday, 8th November 2020 when Bangkok's popular street vendors will prepare their fare in food stalls strewn around the Parichart open-air garden courtyard during the hugely popular World Gourmet Festival Brunch.  Expect Michelin Bib Gourmand Choy Ped Yang; Yaowarat Toasted Bread; Ni-Ang Nam Kaeng Sai; and Sarinthip Thai Crispy Crepe.  Diners can also indulge in many of the dishes featured throughout the Festival alongside top dishes prepared by one-Michelin-starred chef Garima Arora from GAA.  The World Gourmet Festival Brunch, Bangkok's longest Sunday Brunch, will flow from 11.30am to 5pm and Anantara's Kids' Club will entertain the young ones while parents feast.
The 21st World Gourmet Festival is a proud supporter of HRH Princess Soamsawali Krom Muen Suddhanarinatha HIV Prevention Fund.  A portion of each dinner ticket sold will be donated to the Fund.  The donation campaign was initiated with the key objective to prevent mother-to-child transmission of HIV. Since 2000, the Festival generated almost THB 15,000,000 for the charity.
Reservations for the 21st World Gourmet Festival at Anantara Siam Bangkok Hotel are essential and can be made by contacting 0 2126 8866 ext. 1201, email wgf.asia@anantara.com or visiting www.worldgourmetfestival.asia, where detailed information and prices of all the events are available.
Anantara Siam Bangkok Hotel's Amazing World Gourmet Festival accommodation package offers gourmands a sumptuous opportunity to experience a culinary feast by extraordinary Thailand-based chefs.  All diners who purchase dinner tickets at this year's Festival can stay over at Anantara Siam on the night of their dinner or brunch, starting from THB 1,500 net in a Deluxe Room; THB 3,000 net in a Siam Suite; and THB 6,000 net in an One-Bedroom Suite.  The rates include breakfast for up to two people sharing a room and are available upon request.  For more information about this special offer or to make a reservation, please contact Anantara Siam Bangkok Hotel on email reservations.asia@anantara.com or telephone 0 2126 8866.
CHEF PROFILES
GAGGAN ANAND
CHEF GAGGAN ANAND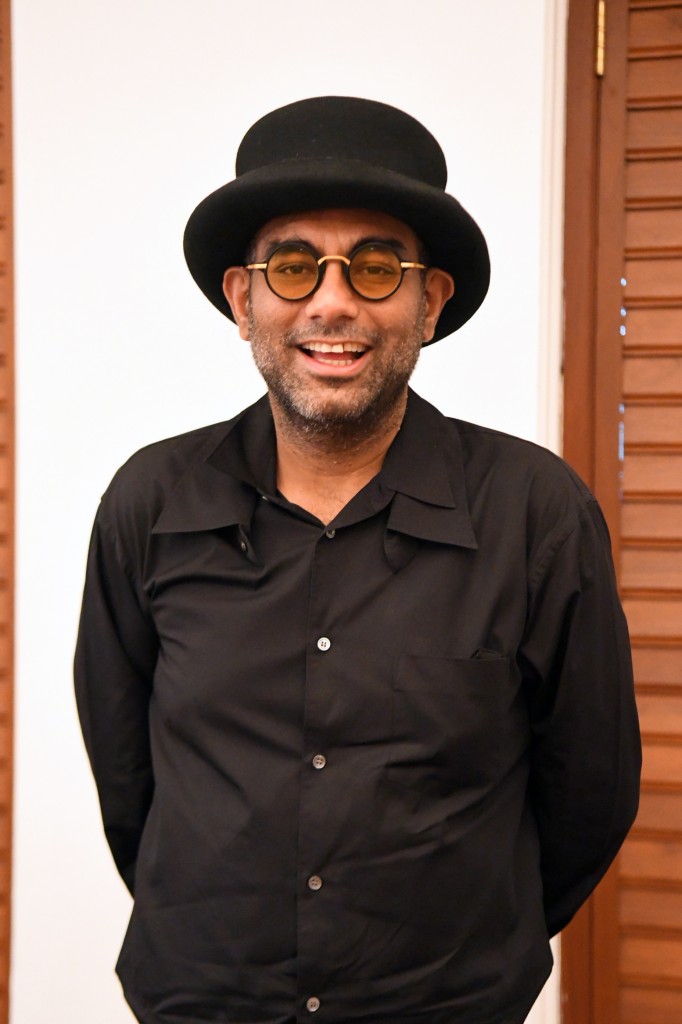 "The year 2,000 marked a new millennium and as a young chef graduate, I started as a kitchen management trainee at the Taj Group. There I learned the basics of the industry, but at that point I had not found Indian cooking very attractive, and thus was more interested in learning about western cooking. My mission became to perfect my abilities in French cooking. However life is all about uncertainty, and I left the job on a whim and went on a solo career of struggle, uncertainty, and growth. I had my midlife crisis considerably early back then and learned lessons that you couldn't buy in the most famous university, but rather ones that only come with reality checks."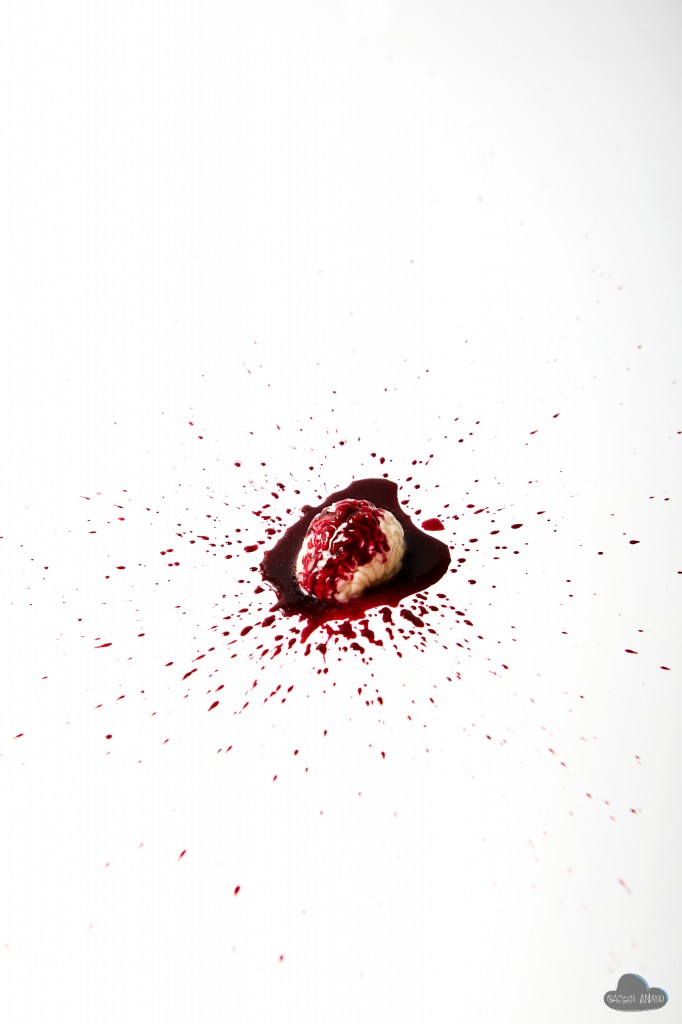 J'AIME (1 Michelin star)
CHEF AMERIGO SESTI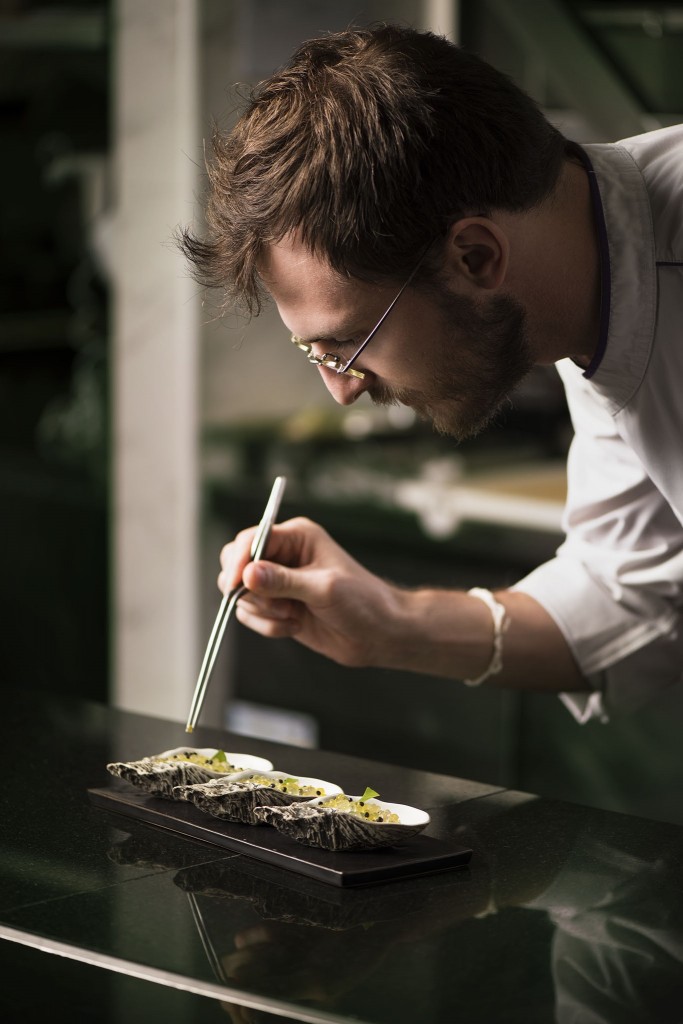 Italian native Chef Amerigo Sesti has worked in a number of Michelin-starred establishments throughout Europe in his quest for achieving culinary excellence. Since graduating in Tourism and Gastronomy from the Lycée d'Hotellerie de Gascogne and after attending the prestigious catering school of San Pellegrino he has had the opportunity to work under eminent names in the restaurant field including Alain and Michel Roux and Patrick O'Connell.
Before relocating to Thailand he honed his skills to a fine degree at Jean-Michel Lorain's Côte Saint Jacques, itself the holder of Michelin stars, under the tutelage of Jean-Michel himself.
GAA (1 Michelin star)
CHEF GARIMA ARORA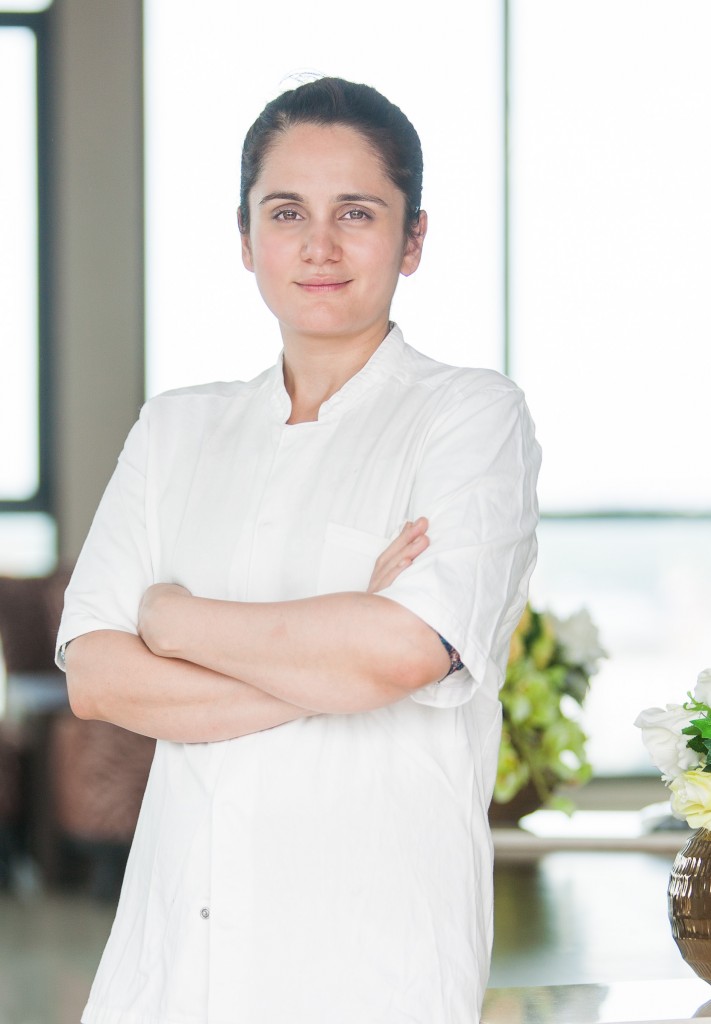 Garima Arora is the chef and co-owner of Restaurant Gaa in Bangkok, a modern Indian restaurant in Bangkok with a focus on creating a unique and engaging dining experience using traditional and forgotten Indian cooking techniques.
Her culinary journey began in her family's humble kitchen in Mumbai, India. It all started with watching her father's joy as she watched him recreating dishes from his frequent travel and she always knew that she would one day open her own restaurant and it was only a matter of time. Despite her love of food, it took her some time to return to the kitchen. She first enrolled at Jai Hind College where she graduated with a degree in Mass Media. Arora worked briefly as a journalist before returning to her culinary roots. She left Mumbai for Paris to study at Le Cordon Bleu and since then never looked back. In the last decade, Arora has worked alongside many world-renowned chefs such as Gordon Ramsay, René Redzepi and Gaggan Anand. She moved to Bangkok in the end of 2016 then opened Restaurant Gaa on 1 April, 2017.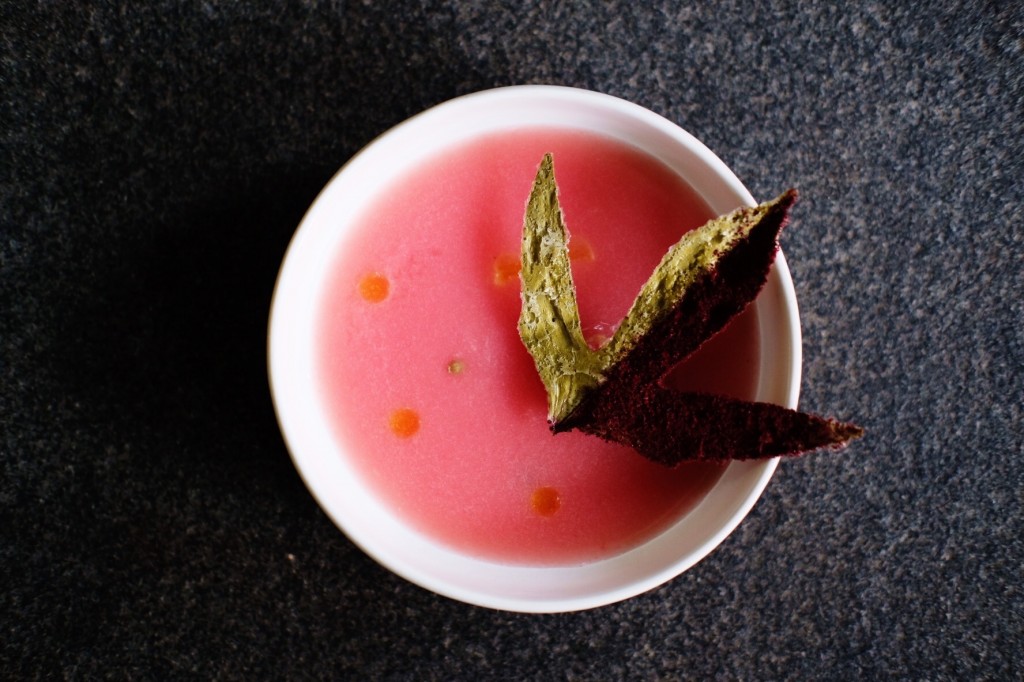 GINZA SUSHI ICHI (1 Michelin star)
CHEF INOUE MANABU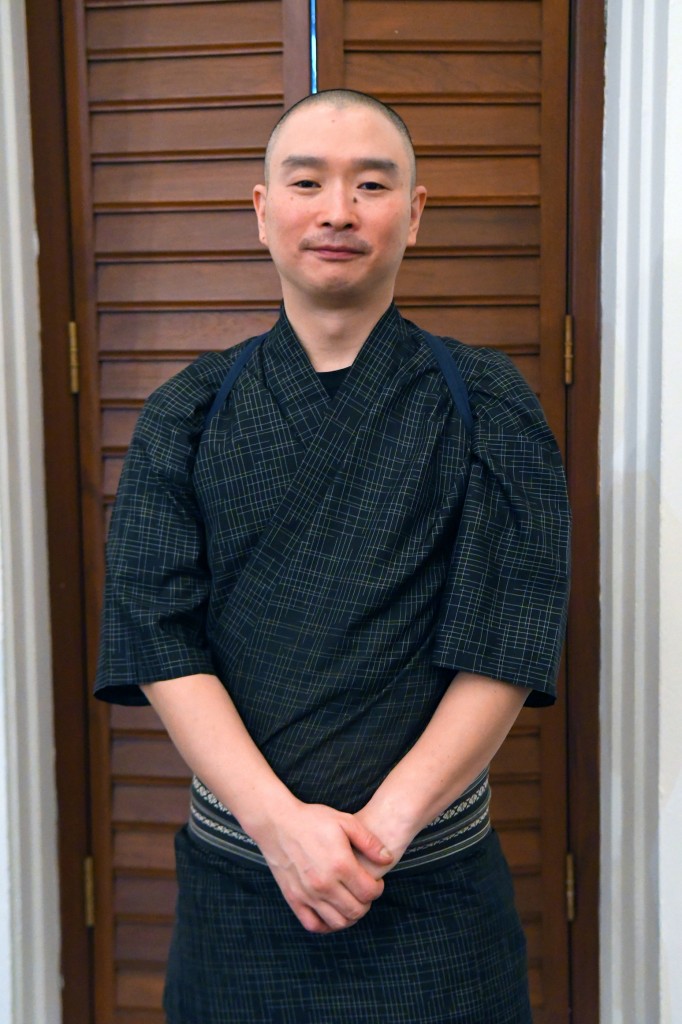 Inoue-san calls Hokkaido home and has also perfected his craft over than 20 years, culminating in a one-Michelin-star honour for Inoue Manabu.
We have been grateful to have had the good fortune of meeting so many wonderful customers. Come and enjoy delicious cuisine prepared from specially selected ingredients by our skilful chef at this secret spot in the Ginza district, where you can relax and experience our warm hospitality.
We look forward to meeting you – from all of the staff at Sushi-ichi.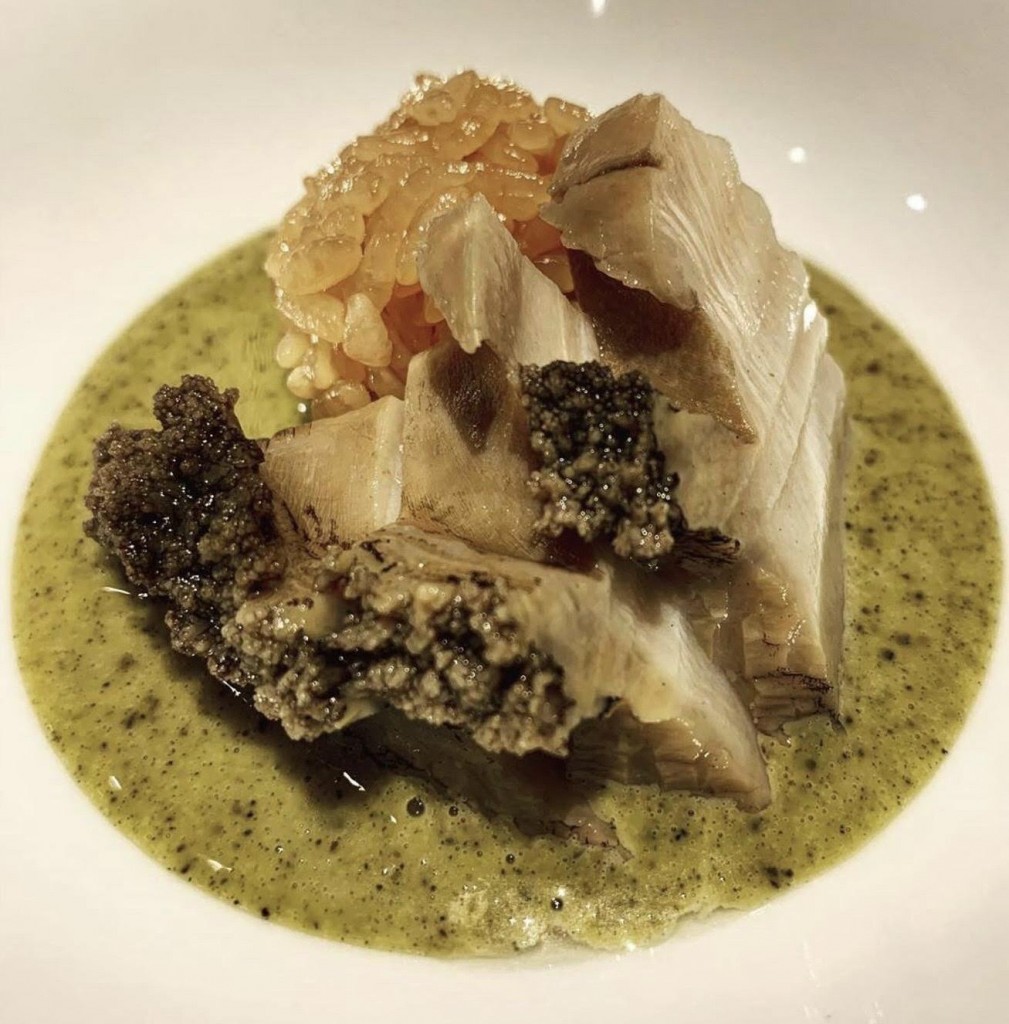 GINZA TENHARU
CHEF KAWAGUCHI DAIKI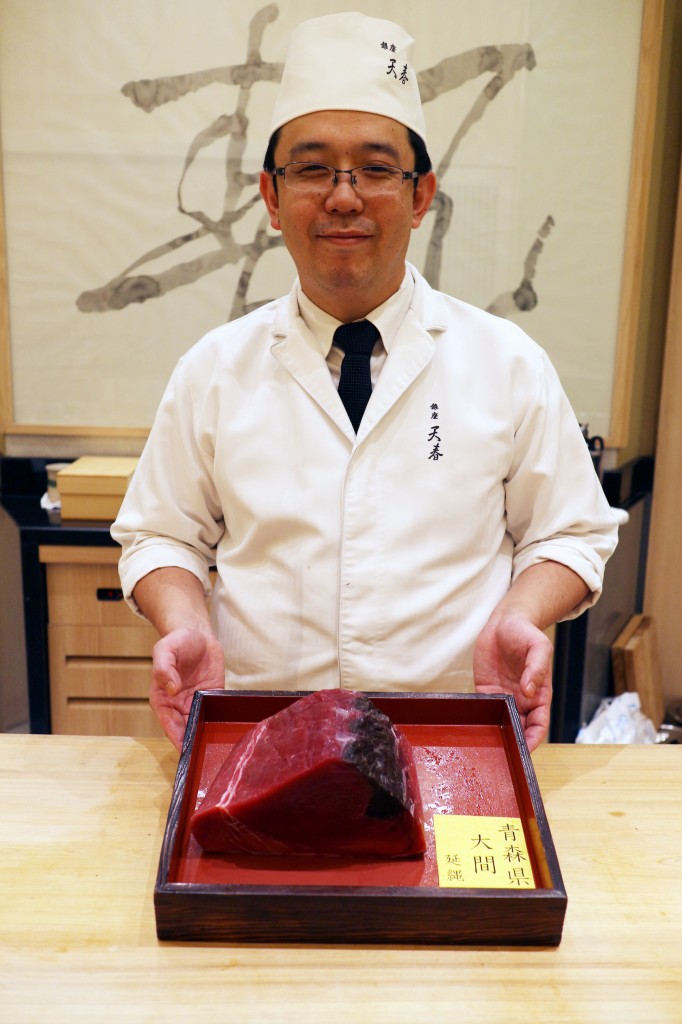 Daiki-san hails from Osaka and has more than 20 years' experience in Japanese fine dining under his belt, including as a tempura master.
 Carefully Selected "Seasonal Gifts"
We have given deep consideration to choosing the best seasonal ingredients for our menu to provide the best of tempura. Please experience the four Japanese seasons through our carefully selected menu.
Delicate and Exquisite "Gem"
Please savour the taste, aroma, and color of the four seasons with your five senses.
Soothing "Hideaway" in Ginza
An aromatic cedarwood counter table is the only seating in TEHHARU.
TENHARU is located in a quiet corner of the busy Ginza area of Central Tokyo, as a soothing hideaway for you to take a breather.
We hope you enjoy our exquisite pieces in this graceful space inspired by traditional Japanese tea houses.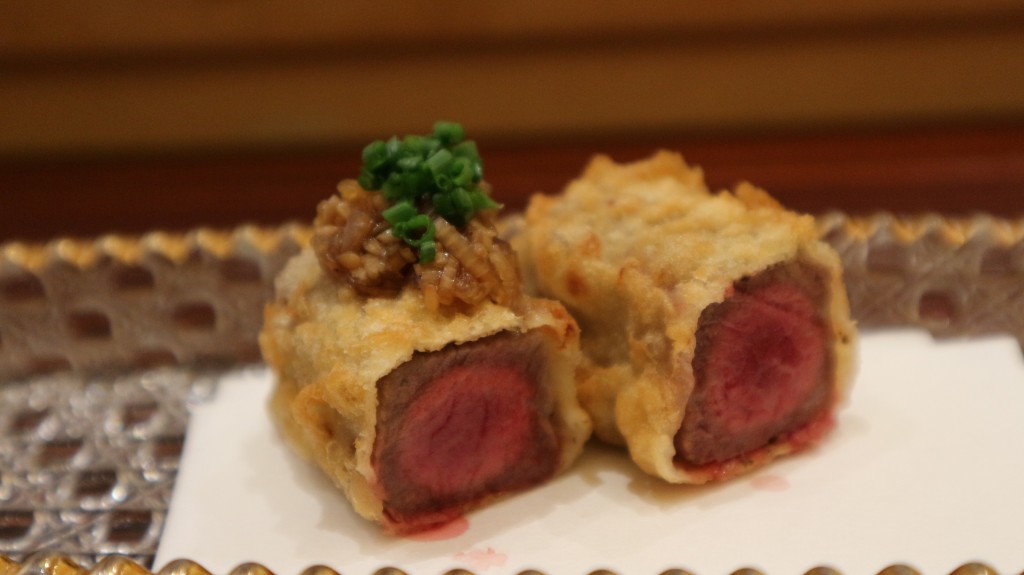 ROYAL OSHA
CHEF VICHIT MUKURA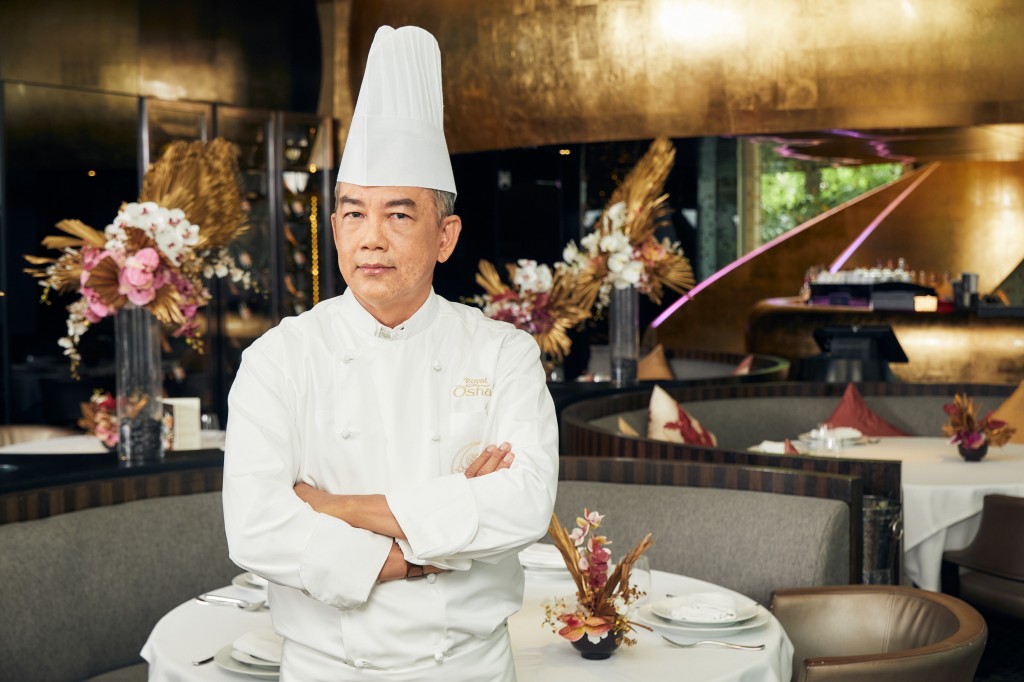 Chef Vichit Mukura, Executive chef at Royal Osha Thai Restaurant, expressed his delight to be a part of Royal Osha by making Thai food. Be accepted Ready to take Thai food to the next level, which is a huge challenge. "I want people all over the world to see Thai food is not just street food but food that is deep hidden in the culture, Royal Osha Chef's Table menu has been created from my 40 years of work experience in Thailand. And abroad Is bringing good things from Thailand come together with excellent ingredients from around the world, which of course each dish is full of flavor, like traditional Thai food. And definitely worth the price"
ROYAL OSHA
CHEF KEWALIN PITTHAYANUKUL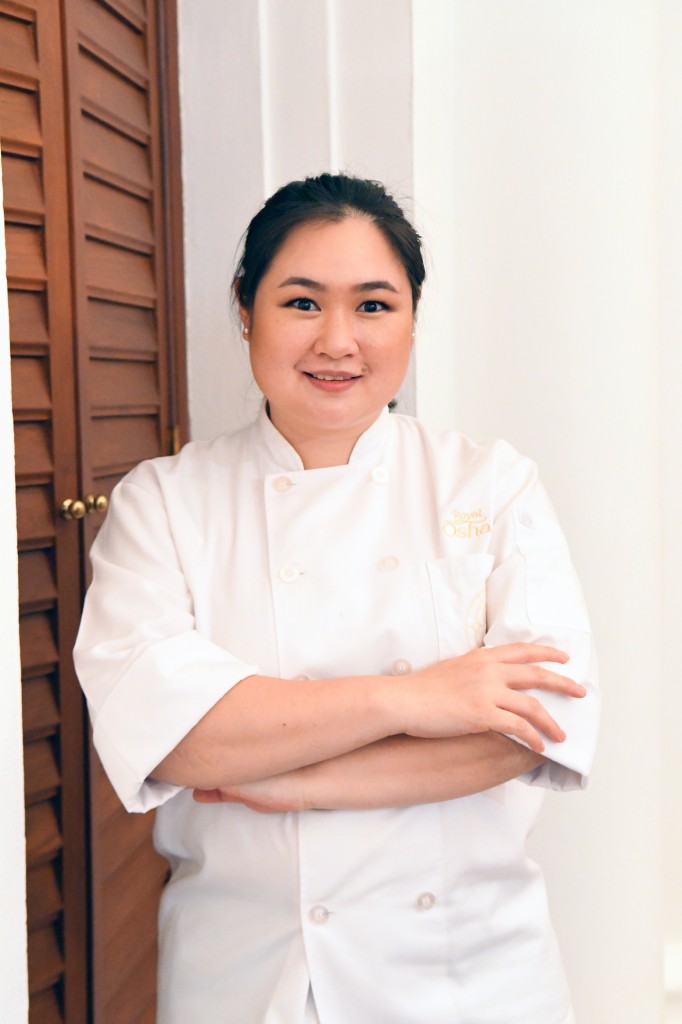 Chef Kewalin Pitthayanukul, Chef who researches and develops menus and the owner of Royal Osha restaurant tells about the difference of Royal Osha from Thai restaurant General premium there are dishes prepared by a famous Michelin chef. Pay attention to every step of food creation to be the restaurant everyone chooses for important days and occasions in life. With a selection of good quality local ingredients from farmers in various provinces across Thailand as well as searching for better-known items in each region, creating a menu of traditional Thai food with different local flavors, we have prepared a menu of Thai 4 regions ready to serve seasonal rotation In order to maintain the best value and taste of the ingredients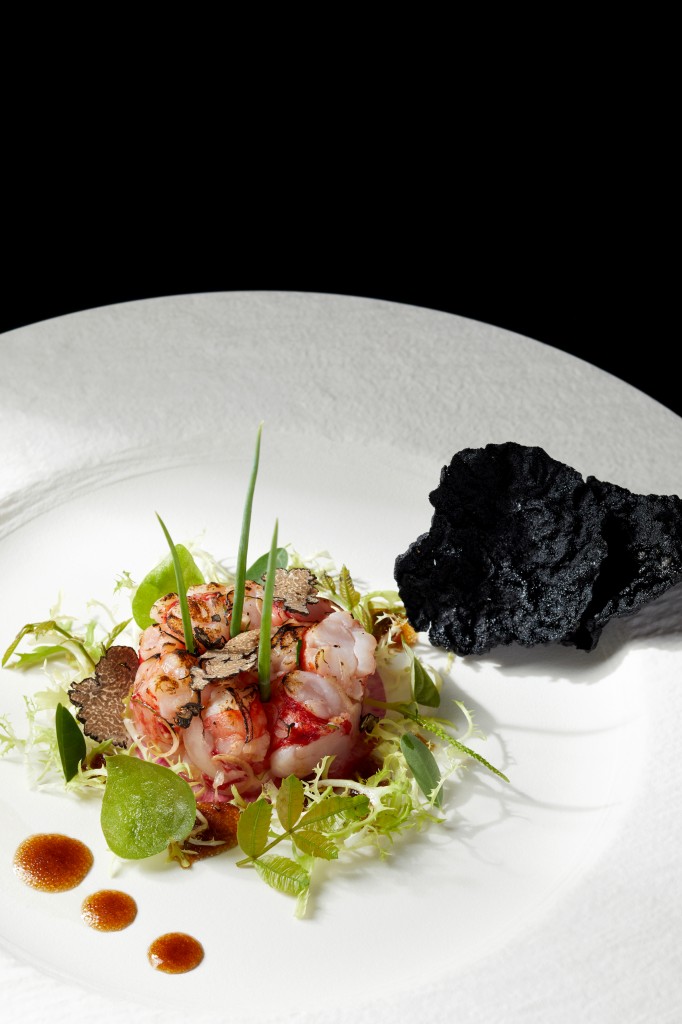 POK POK
CHEF ANDY RICKER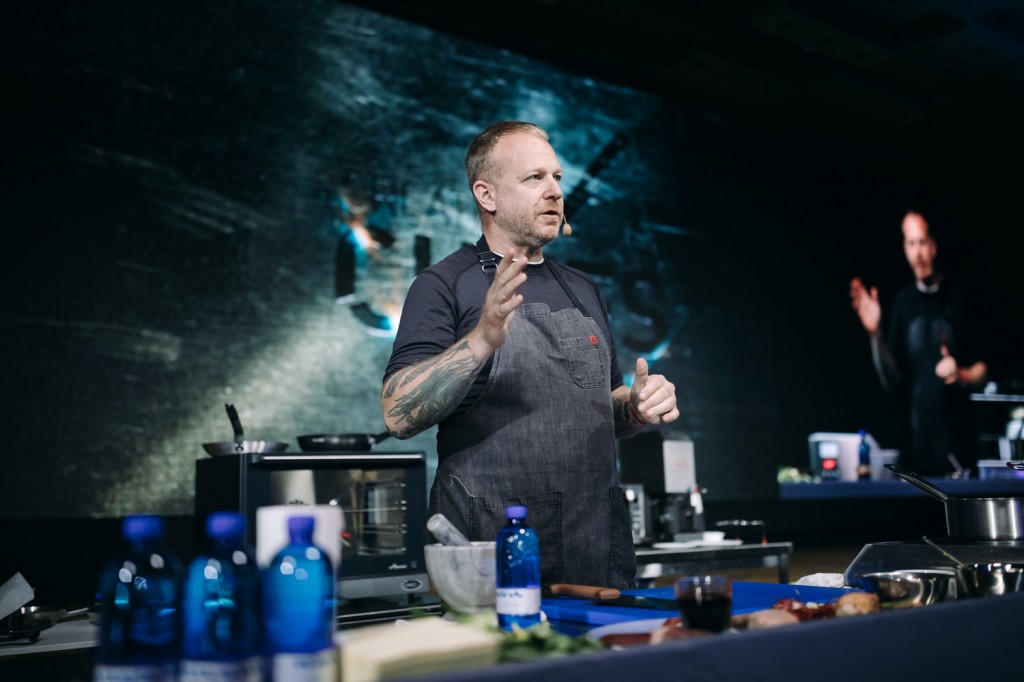 Chef Andy Ricker worked in restaurants, fields, factories, shops and construction sites all over the world before opening his first restaurant, Pok Pok, in Portland, Oregon in 2005. He has since gone on to open and close several other restaurants of a similar ilk in Portland, Los Angeles and NYC and is the founder of Som beverage company. A two time James Beard Award winner and a once upon a time holder of a Michelin star for Pok Pok NY, Andy splits his time between Chiang Mai, Thailand and Portland, Oregon. He is also the author of Pok Pok: Food and Stories from the Streets, Homes and Roadside Restaurants of Thailand, Pok Pok: The Drinking Food of Thailand, and Pok Pok: Noodles.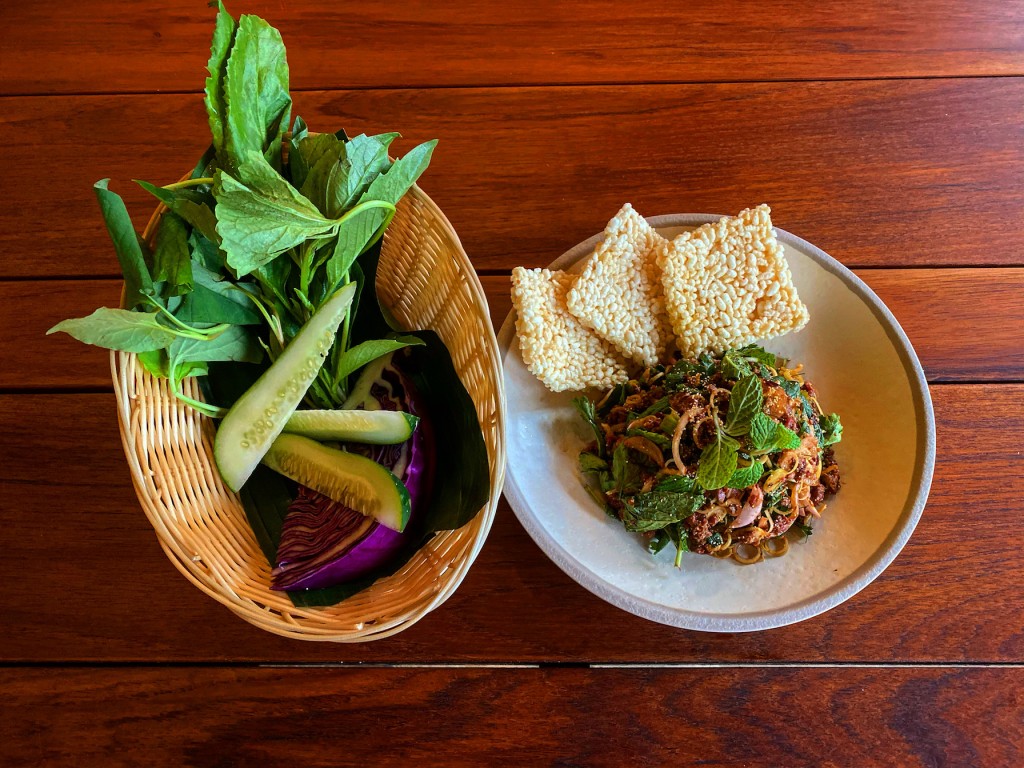 ANANTARA GOLDEN TRIANGLE ELEPHANT CAMP & RESORT CHEF JINO, PISIT JINOPONG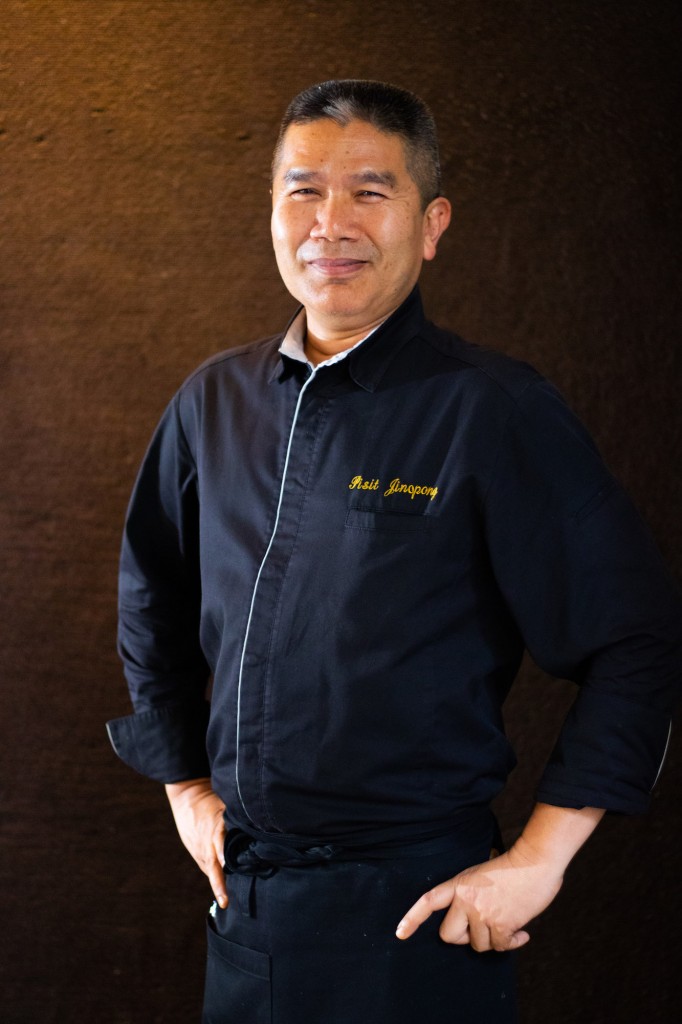 Chef Pisit's much in-demand culinary skill and creativity in both Asian and Western cuisine come from his more than 25 years' experience as a chef in top establishments from Macau to Maldives and from Singapore to Thailand.  During this time he also broadened his horizons of creativity and innovation whilst working as a guest chef in many hotels in Europe.  Chef Pisit's expertise lies not only in daily kitchen operations, but in the opening of establishments and strategic planning too.  At Anantara Golden Triangle Elephant Camp & Resort in Northern Thailand he oversees the resort's two restaurants, the well-known Anantara Cooking School, and other culinary experiences.  As native of the region, Chef Pisit is an avid aficionado of Lanna cuisine.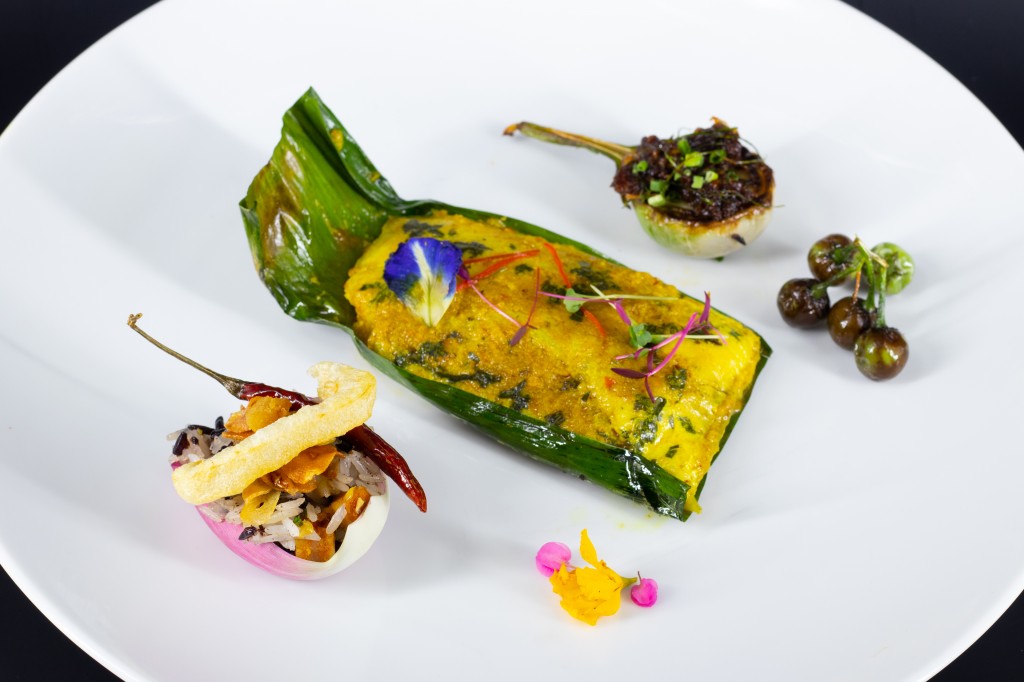 MADISON
CHEF RICK DINGEN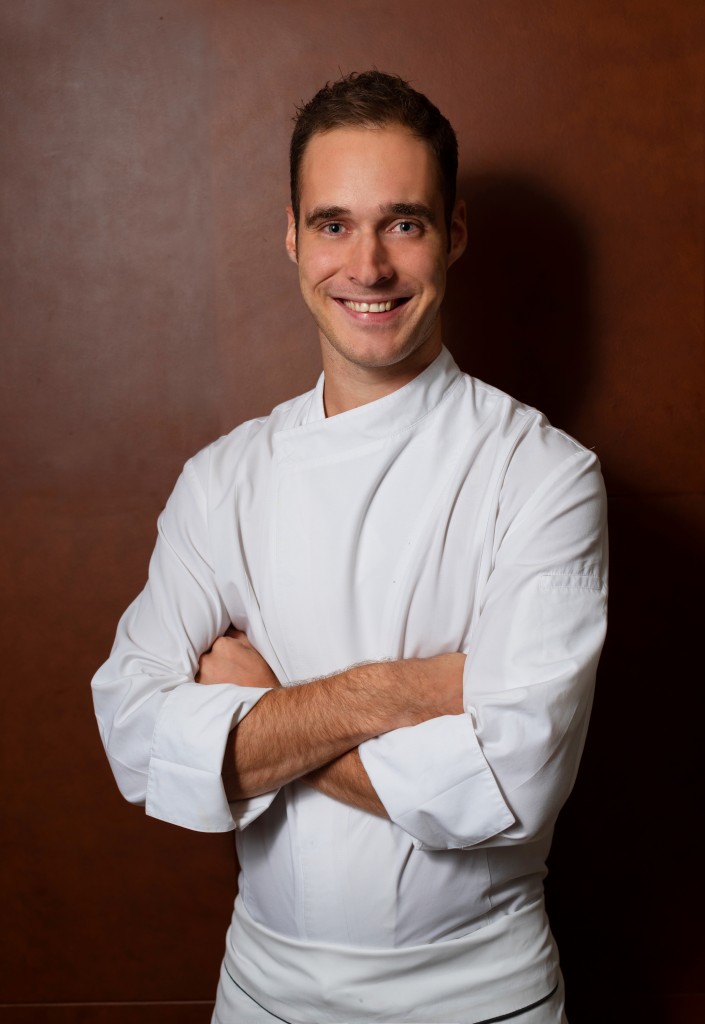 Originally from Eindhoven, Chef Rick apprenticed in local restaurants before working his way up through various Dutch kitchens, including those of Restaurant La Rive at the InterContinental Amsterdam and the Michelin-starred De Heer Kocken. He also worked as Chef de Partie at the celebrated Inter Scaldes, which was awarded three Michelin Stars and named the best restaurant in the Netherlands.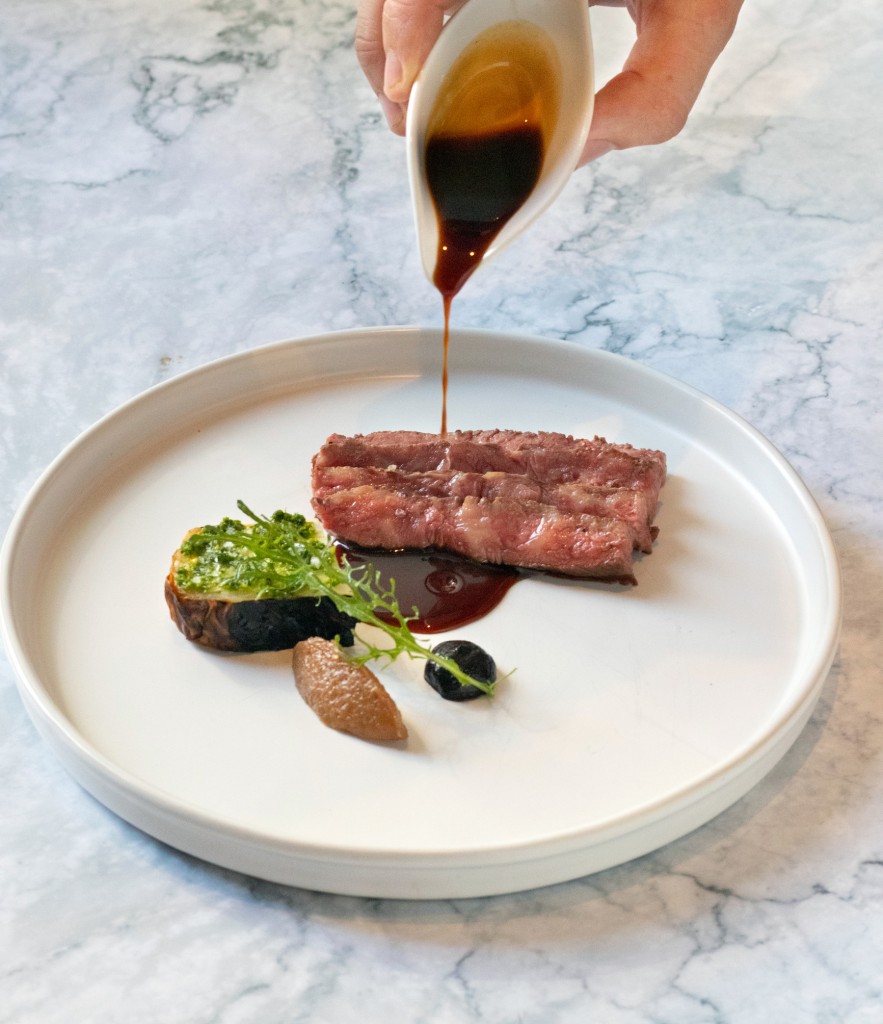 BISCOTTI
CHEF ALESSIO BANCHERO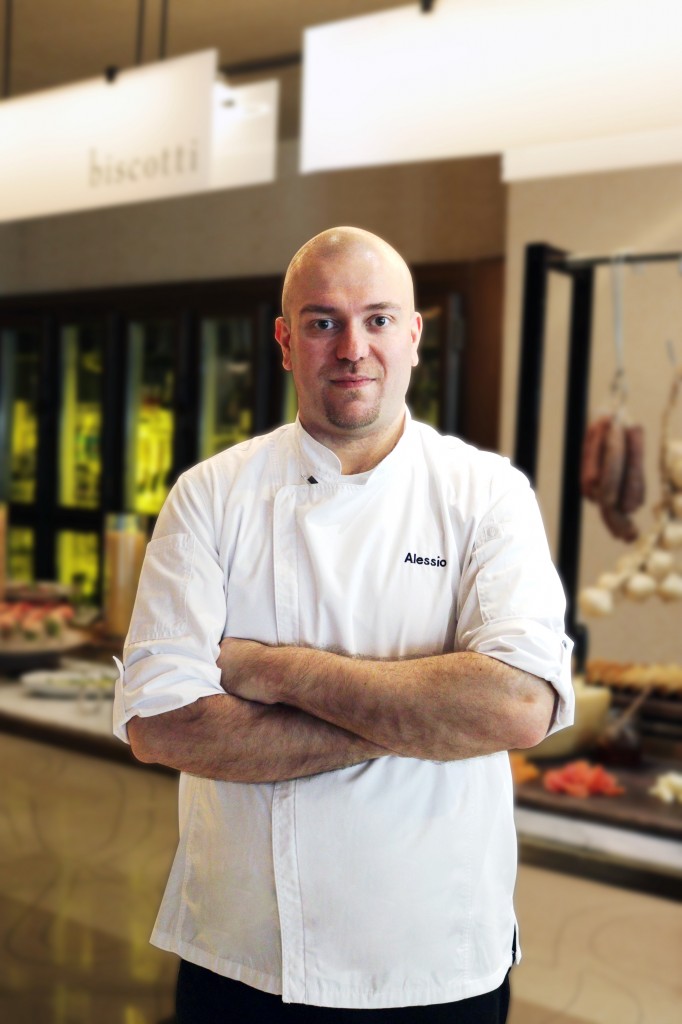 Hailing from Genova, the prolific chef brings more than 20 years of experience in five-star hotels and restaurants to Biscotti, for an exciting new gastronomic era.
Alessio Banchero trained at the Nino Bergese Culinary Institute in his home city before embarking on a journey upon which he has shared his passion for Italian cuisine with the world. His first foray out of his home country saw him managing and training a team of 25 chefs at Zeffirino at the Venetian on Las Vegas' world-famous strip. Here, he was part of the team that won Best Italian Restaurant of Las Vegas two years running, in 2004 and 2005, and led the preparation of fine pastries that were shipped to the Vatican for the Pope.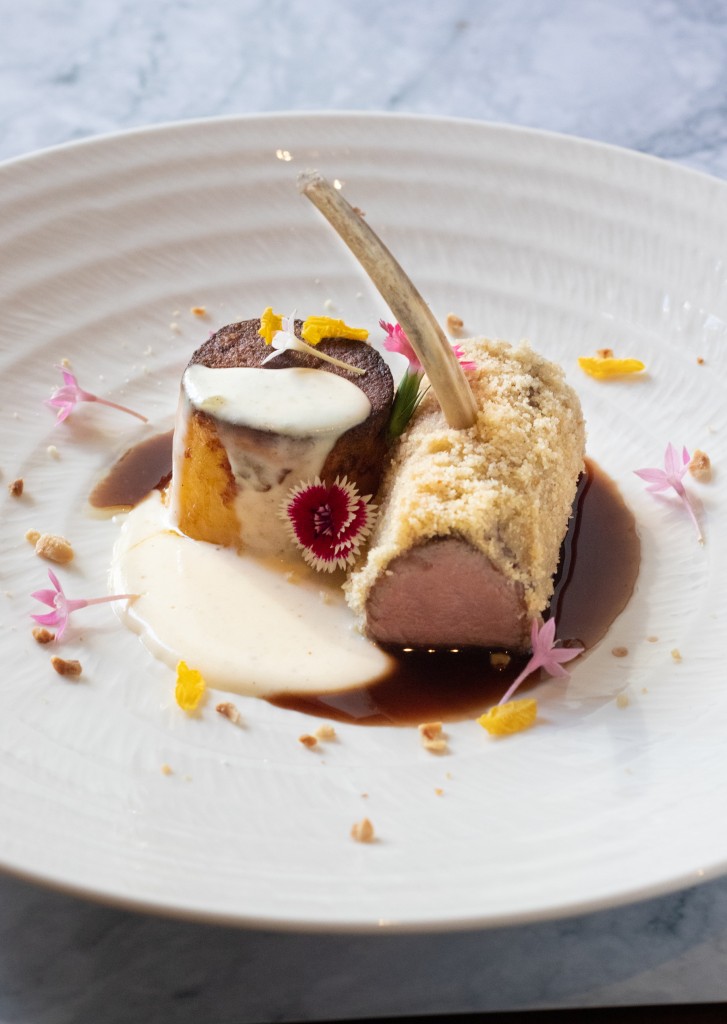 โรงแรมอนันตรา สยาม กรุงเทพ จัดเทศกาลอาหารและไวน์ระดับโลก
เวิลด์ กูร์เมต์ เฟสติวัล ครั้งที่ 21 ตั้งแต่วันที่ 4 – 8 พฤศจิกายน 2563
ครั้งแรกในรอบ 2 ทศวรรษ กับสุดยอดเชฟมิชลินสตาร์และเชฟชื่อดังในประเทศไทย
เตรียมพบกับงานเทศกาลอาหารและไวน์ระดับโลกครั้งที่ 21 งานยิ่งใหญ่ประจำปีที่รวบรวมสุดยอดเชฟมิชลินสตาร์และเชฟที่มีชื่อเสียงโด่งดังระดับโลก เมนูชั้นเลิศ อาหารและไวน์ชั้นเยี่ยม ตั้งแต่วันพุธที่ 4 พฤศจิกายน ถึงวันอาทิตย์ที่ 8 พฤศจิกายน 2563 ที่ โรงแรมอนันตรา สยาม กรุงเทพ
ปีนี้ โรงแรมอนันตรา สยาม กรุงเทพ ได้เชิญเชฟระดับมิชลินสตาร์และเชฟชื่อดังที่ได้รับรางวัลรับรองฝีมือและรสชาติอาหาร
ในระดับสากล ซึ่งพำนักในประเทศไทย  มาร่วมกันรังสรรค์ประสบการณ์ในการรับประทานอาหารในรูปแบบใหม่ อาทิ รับประทานอาหารไทยร่วมกับอาหารตะวันตก ซันเดย์บรั้นช์ที่ยาวนานสุดถึง 5 ชั่วโมงครึ่ง สัมผัสวัฒนธรรมการรับประทานอาหารจากทั่วโลกด้วยฝีมือของ 5 ครอบครัวของผู้ลี้ภัย ผู้หลงใหลในการทำอาหาร
โดยเชฟที่ยืนยันมาร่วมงานทั้งหมด ได้แก่
เชฟกากั้น อนันต์ (Gaggan Anand) จากร้านอาหาร GAGGAN ANAND  ผู้รั้งตำแหน่งมิชลินสตาร์ระดับ 2 ดาว
เชฟอเมริโก้ เซสทิ (Amerigo Sesti) จากร้านอาหาร แฌม บายฌองมิเชล โลรองต์  (J'AIME by Jean-Michel Lorain) ซึ่งได้มิชลินสตาร์ระดับ 1 ดาว
เชฟการิมา อโรรา (Garima Arora) จากร้านอาหาร GAA ซึ่งได้มิชลินสตาร์ระดับ 1 ดาว
เชฟ อิโนะอุเอะ มานาบุ (Inoue Manabu) จากร้านอาหาร Ginza Sushi Ichi, Bangkok มิชลินสตาร์ระดับ 1 ดาว
เชฟแอนดี้ ริคเกอร์ (Andy Ricker) เชฟอเมริกันผู้เชี่ยวชาญด้านอาหารไทย เจ้าของร้านป๊อก ป๊อก (Pok Pok) ร้านอาหารไทยชื่อดังในสหรัฐอเมริกา  ผู้รั้งตำแหน่งมิชลินสตาร์ระดับ 1 ดาว
เชฟวิชิต มุกุระ และ เชฟเกวลิน พิทยานุกุล จากร้านอาหารรอยัล โอชา Royal Osha ซึ่งได้มิชลินเพลท
เชฟอเลสซิโอ บานเชอโร่ (Alessio Banchero) จากห้องอาหารบิสก็อตติ Biscotti ซึ่งได้มิชลินเพลท
เชฟ คาวากุชิ ไดกิ (Kawaguchi Daiki) จากร้านอาหาร Ginza Tenharu, Bangkok
เชฟพิสิษฐ์ จิโนปง และ เชฟริค ดินเก้น (Rick Dingen) จากอนันตรา โฮเทลส์ รีสอร์ท แอนด์ สปา ประเทศไทย
ฉ่อยเป็ดย่าง ร้านสตรีทฟู้ด ซึ่งได้มิชลินไกด์ รางวัล Bib Gourmand (บิบ กูร์มองด์)
ขนมปังเจ้าอร่อยเด็ดเยาวราช (Yaowarat Toast)  ร้านสตรีทฟู้ดชื่อดัง
นิ-อ่าง น้ำแข็งไส ไอศครีม ร้านสตรีทฟู้ดชื่อดัง
สรินทร์ทิพย์ ขนมเบื้องไทย ร้านสตรีทฟู้ดชื่อดัง
กลุ่ม Na Projects : 5 ครอบครัวจาก เอธิโอเปีย  ปากีสถาน ปาเลสไตน์ ศรีลังกา และเวียดนาม
ในเทศกาลครั้งนี้ ไฮไลท์สำคัญที่ท่านจะได้สัมผัสประสบการณ์ใหม่ที่ไม่คาดฝัน ซึ่งจะมีขึ้นในวันศุกร์ที่ 6 พฤศจิกายน
โดย เชฟกากั้น อนันต์ ผู้ที่โด่งดังด้านอาหารอินเดียสไตล์โปรเกรสซีพ และเคยครองแชมป์อันดับ 1 จากการประกาศ
ผล Asia's 50 Best Restaurants ติดต่อกันถึง 4 สมัย ครั้งนี้เขาจะรังสรรค์เมนูดินเนอร์สไตล์ฝรั่งเศส 18 คอร์ส  สุดพิเศษ
เพียงงานนี้เท่านั้น!  เชฟกากั้น ผู้รั้งตำแหน่งเชฟมิชลินระดับ 2 ดาว เคยมีความฝันที่จะเป็นเชฟด้านอาหารฝรั่งเศส แบบคลาสสิค ตั้งแต่เรียนจบจากสถาบันการครัวที่มีชื่อเสียงของฝรั่งเศสเมื่อ 20 กว่าปีที่แล้ว  กล่าวว่า "ทุกวันนี้ยังไม่มีใครรู้ว่าฝีมือการปรุงอาหารฝรั่งเศสของผมจะดีหรือไม่ดี ดังนั้นผมจึงต้องการท้าทายตัวเอง ด้วยการสร้างสรรค์สิ่งใหม่ที่เกิดจากความคิดหัวขบถ ท้าทายกรอบความคิดเรื่องอาหารของผม ที่ทุกคนรู้จักผมเป็นอย่างดี"
ในครั้งนี้ ยังมีการร่วมมือของ 2 ห้องอาหารญี่ปุ่นชื่อดัง โดยเชฟ Inoue Manabu จาก Ginza Sushi Ichi ร้านอาหาร มิชลินสตาร์ระดับ 1 ดาว และเชฟ Kawaguchi Daiki จากห้องอาหาร Ginza Tenharu จะร่วมกันนำเสนอเมนูซิกเนเจอร์  ทั้งซาชิมิ นิกิริ และเทมปุระ เข้าด้วยกัน ในวันเสาร์ที่ 7 พฤศจิกายนนี้
ในวันพุธที่ 4 พฤศจิกายน  ครอบครัวของผู้ลี้ภัยจาก 5 ประเทศ คือ เอธิโอเปีย  ปากีสถาน ปาเลสไตน์ ศรีลังกา และเวียดนาม  จะนำเสนอเมนูที่ทำให้คุณได้รสสัมผัสของวัฒนธรรมการรับประทานอาหารแบบโฮมคุกกิ้งจากทั่วโลก  โดยทางกลุ่ม Na Projects ที่ Na Café at Bangkok 1899 ได้ให้ความช่วยเหลือแก่ผู้ลี้ภัยซึ่งพักอยู่ในประเทศไทยชั่วคราวเพื่อเตรียมเดินทางต่อไปยังประเทศอื่น โดยการฝึกอาชีพให้เป็นพ่อครัว หรือบาริสต้า และรายได้จากการจัด  Urban Refugee Dinner จะมอบให้กับทั้ง 5 ครอบครัวนี้โดยตรง
หลังประสบความสำเร็จปีที่แล้ว  ปีนี้ ในวันอาทิตย์ที่ 8 พฤศจิกายน 2563 จะจัด เวิลด์ กูร์เมต์ บรั้นช์ ซึ่งเป็นกิจกรรมที่อลังการและได้นำเสนออาหารนานาชาติ และอาหารสตรีทฟู้ดที่ขึ้นชื่อของไทย โดยมีร้านสตรีทฟู้ดชื่อดัง อาทิ ฉ่อยเป็ดย่าง,  ขนมปังเจ้าอร่อยเด็ดเยาวราช,  นิ-อ่าง น้ำแข็งไส ไอศครีม, และสรินทร์ทิพย์ ขนมเบื้องไทย  และยังมีเมนูซิกเนเจอร์ของเชฟการิมา อโรร่า จากร้าน GAA ร้านอาหารมิชลินสตาร์ระดับ 1 ดาว ซึ่งจะจัดเป็น World Gourmet Brunch ที่เสิร์ฟยาวนานที่สุด ตั้งแต่ 11.30 น. ถึง 17.00 น. และมี Kid's Club พร้อมพี่เลี้ยงที่จะดูแลและมีกิจกรรมให้เด็กๆ ได้สนุกสนานด้วย
รายได้จากการจำหน่ายบัตรรับประทานอาหารมื้อค่ำส่วนหนึ่ง จะนำไปร่วมบริจาคสมทบทุน กองทุนพระเจ้าวรวงศ์เธอฯ กรมหมื่นสุทธนารีนาถ เพื่อช่วยลดการติดเอดส์ สภากาชาดไทย ต่อไป  ซึ่งรายได้จากการจัดเทศกาลนี้ตั้งแต่ปี 2543   จัดต่อเนื่องทุกปีและได้มอบให้การกุศลแล้วทั้งหมดเกือบ 15 ล้านบาท
สอบถามรายละเอียดเพิ่มเติมและสำรองที่นั่งงานเทศกาลอาหารและไวน์ ครั้งที่ 21 ณ โรงแรมอนันตรา สยาม กรุงเทพ  (ถนนราชดำริ – รถไฟฟ้า BTS สถานีราชดำริ) โทร. 0 2126 8866 ต่อ 1201  อีเมล: wgf.asia@anantara.com หรือ เว็บไซต์ www.worldgourmetfestival.asia
นอกจากนี้ ยังมีแพ็คเกจห้องพักราคาสุดพิเศษ เพียงซื้อบัตร เวิลด์ กูร์เมต์ ดินเนอร์ หรือบรั้นช์  สามารถจองห้องพักในวันเดียวกัน (อาจจะก่อนหรือหลัง 1 วัน) ในราคาเริ่มต้นที่ ห้องดีลักซ์ 1,500 บาท, ห้องสยามสูท 3,000 บาท หรือห้องสูท แบบหนึ่งห้องนอน 6,000 บาท ราคาสุทธิรวมอาหารเช้า เข้าพักได้สูงสุด 2 ท่านต่อห้อง สอบถามและสำรองห้องพักที่
โทร. 0 2126 8866 หรือ อีเมล reservations.asia@anantara.com
Related posts: