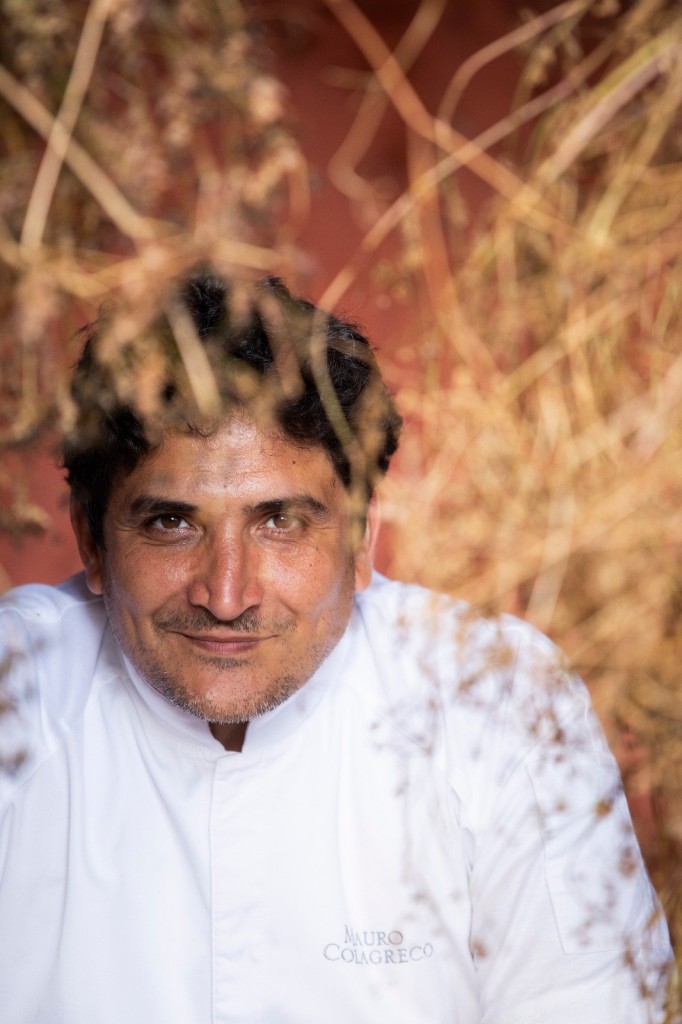 The Wait is Over
Meet Chef Mauro Colagreco as he brings a taste of the Mediterranean Riviera to the banks of Bangkok's Chao Phraya River
For 4 days only! From April 28 to May 1, 2022, Capella Bangkok's signature restaurant, Côte by Mauro Colagreco, will be welcoming its pioneer, the multi award-winning Chef Mauro Colagreco to take over the dining room and transport his guests from Bangkok's enchanting riverside district to the French and Italian Riviera.
Translating his ingredient-driven and sustainable philosophy to Côte's urban setting in the Thai capital, Mauro Colagreco and Chef de Cuisine, Davide Garavaglia, draw on local ingredients and put prime produce at the center of their culinary creations.
Within Côte's 'Riviera to River' concept, menus feature flavors from the Mediterranean Riviera while embracing the colors, textures and tastes of the age-old traditions of Thai cuisine where ginger, lemongrass, and pomelo make for captivating cross-border delicacies. There will only be a limited amount of seats available per day – reserve yours now to avoid missing out.
Available Dates & Times:
Thursday, April 28, 2022 | Dinner 18.00 – 22.00 hrs.
Friday, April 29, 2022 | Dinner 18.00 – 22.00 hrs.
Saturday, April 30, 2022 | Dinner 18.00 – 22.00 hrs.
Sunday, May 1, 2022 | Lunch 12.00 – 14.00 hrs.
9-course 'Carte Blanche' tasting menu is priced at THB 12,000++ per person (subject to 17% vat and service charge) and wine pairings curated by expert sommelier Thanakorn 'Jay' Bottorff.
For more information and reservations, call +662 098 3818, email cote.bangkok@capellahotels.com or visit www.cotebkk.com. Become our fan at www.facebook.com/cote.bangkok or follow our story on Instagram @cote.bangkok.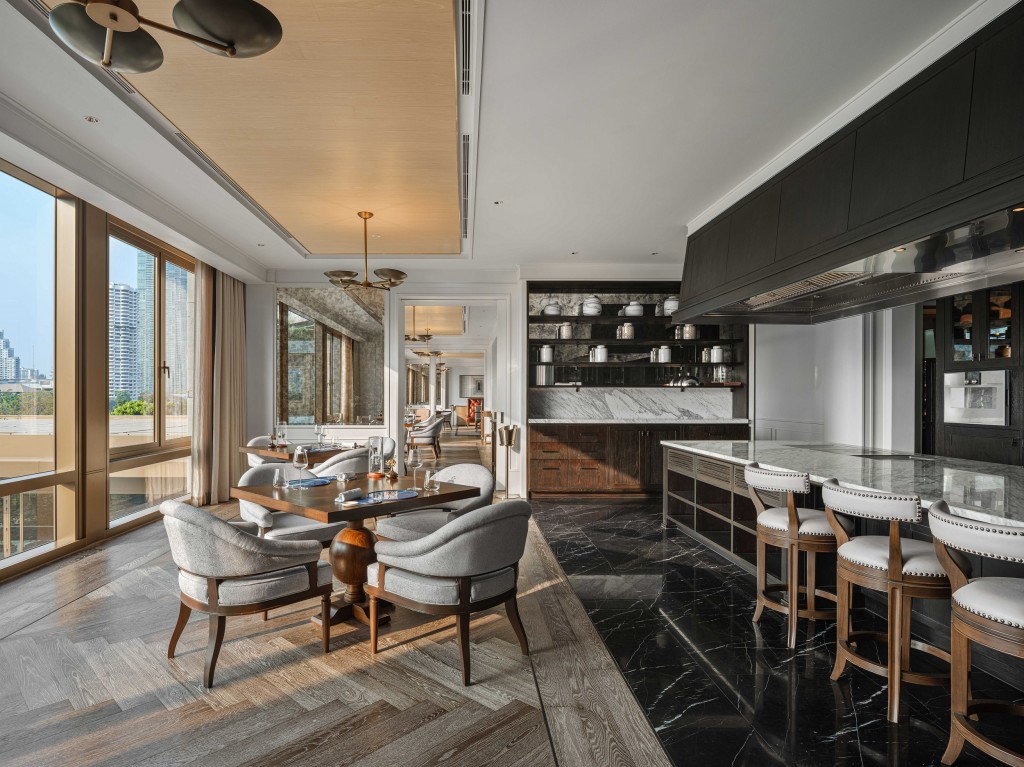 สิ้นสุดการรอคอย!
ร่วมต้อนรับเชฟเมาโร โคราเกรคโค สู่ประเทศไทย พร้อมสัมผัสรสชาติอาหารสูตรต้นตำรับจากชายฝั่งทะเลเมดิเตอร์เรเนียน ณ รีสอร์ตหรูริมแม่น้ำเจ้าพระยา 
ห้องอาหารโค้ท บาย เมาโร โคลาเกรคโค เตรียมพร้อม ต้อนรับเชฟผู้บุกเบิก เจ้าของรางวัลเชฟอันดับ 1 ของโลก ผู้นำเสนอประสบการณ์และรังสรรค์รสชาติของอาหารต้นตำรับจากชายฝั่งทะเลเมดิเตอร์เรเนียนและดินแดน "ริเวียร่า" สู่ประเทศไทย ณ ห้องอาหารฝรั่งเศส-อิตาเลี่ยน โรงแรมคาเพลลา กรุงเทพ ระหว่างวันพฤหัสบดีที่ 28 – วันอาทิตย์ที่ 1 พฤษภาคม 2565 เพียง 4 วัน เท่านั้น! 
เชฟเมาโร โคลาเกรคโค และเชฟดาวิเด การาวาเกลีย จะร่วมกันถ่ายทอดปรัชญาแห่งการปรุงอาหารด้วยการเลือกใช้วัตถุดิบที่ยั่งยืนและเป็นมิตรกับสิ่งแวดล้อม ตลอดจนนำเสนอวิธีการปรุงแต่งรสชาติของอาหารที่นำเสนอจุดเด่นและการเชิดชูรสชาติของวัตถุดิบหลักเป็นสำคัญ ผสมผสานการเลือกใช้วัตถุดิบท้องถิ่น และผลิตภัณฑ์ชั้นยอดในการรังสรรค์เมนูอาหารมื้อสำคัญในครั้งนี้
ด้วยแนวคิด "ริเวียร่า ทู เดอะ ริเวอร์" (Riviera to the River) ซึ่งเป็นคอนเซ็ปต์ที่เชฟเมาโรต้องการส่งผ่านความอร่อยจากดินแดนริเวียร่าสู่ลุ่มแม่น้ำเจ้าพระยา "ห้องอาหารโค้ท" นำเสนอรายการอาหารที่เป็นเสมือนสีสันแห่งฤดูกาล มีรสชาติและเนื้อสัมผัสที่หลากหลาย โดดเด่นด้วยการคัดสรรและการเลือกใช้วัตถุดิบชั้นเลิศผสมผสานแรงบันดาลใจ และความสวยงามของทั้ง 2 ดินแดนเข้าไว้ด้วยกันได้อย่างยอดเยี่ยม ทำให้อาหารทุกจานไม่เพียงแต่นำเสนอรสชาติต้นตำรับของดินแดนริเวียร่าจากทะเลเมดิเตอร์เรเนียนเพียงอย่างเดียวเท่านั้น หากแต่ได้รวมเคล็ดลับความอร่อยจากเครื่องปรุงรสและวัตถุดิบท้องถิ่นไทย เช่น ขิง ตะไคร้ มะกรูด และส้มโอ ผสมผสานไว้ได้อย่างลงตัวอีกด้วย
ที่นั่งมีจำนวนจำกัด เปิดให้สำรองโต๊ะตามวันและเวลา ดังนี้
วันพฤหัสบดีที่ 28 เมษายน 2565 มื้อเย็น เวลา 18.00 – 22.00 น.
วันศุกร์ที่ 29 เมษายน 2565 มื้อเย็น เวลา 18.00 – 22.00 น.
วันเสาร์ที่ 30 เมษายน 2565 มื้อเย็น เวลา 18.00 – 22.00 น.
วันอาทิตย์ที่ 1 พฤษภาคม 2565 มื้อกลางวัน เวลา 12.00 – 14.00 น.
เชฟเมาโร โคราเกรคโค เตรียมนำเสนอรายการอาหาร 9-คอร์ส แบบ "คาร์ท บลองฌ์" (Carte Blanche) ซึ่งเชฟจะเป็นผู้รังสรรค์รายการอาหารให้โดยที่คุณไม่ล่วงรู้รายการอาหารล่วงหน้า  ราคาท่านละ 12,000++ บาท (ไม่รวมค่าบริการและภาษี 17%)
นอกจากนี้ "คุณเจย์" ธนากร บอทอร์ฟ ซอมเมอริเย่ ของโรงแรมคาเพลลา กรุงเทพ ได้เตรียมมอบประสบการณ์เครื่องดื่มแพริ่งให้ทุกท่านได้เลือกซื้อแพ็กเกจเครื่องดื่มเพิ่มเติมอีกด้วย
สำรองที่นั่งได้แล้วทางอีเมล cote.bangkok@capellahotels.com โทร 020983818 หรือทางเว็บไซต์ www.cotebkk.com และสามารถติดตามร้านอาหารโค้ทได้ที่เฟซบุ๊ค www.facebook.com/cote.bangkok หรืออินสตาแกรม @cote.bangkok
Related posts: