2 Michelin Starred French Chef Bernard Bach presents  a "Foie Gras Crust on Scallops Tartare, Oysters & Potatoes Vichyssoise",  one of his favorite starters,  at a master class during the 19th World Gourmet Festival, a Bangkok's major gastronomic event hosted annually by Anantara Siam Bangkok.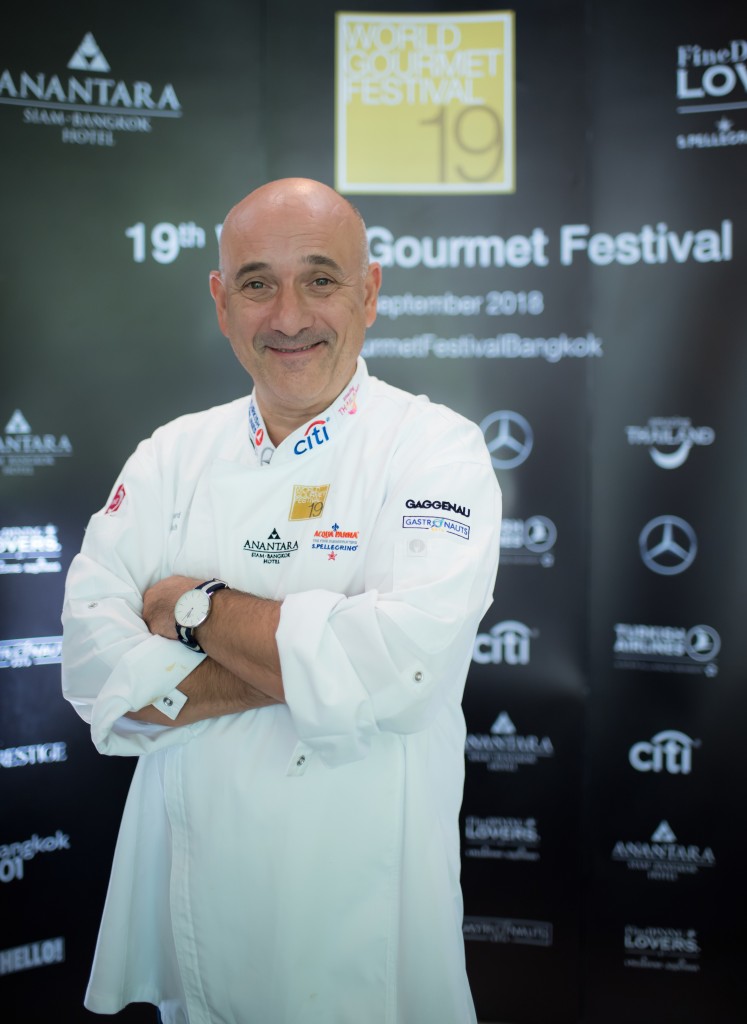 Chef Bernard Bach
2 Michelin starred Le Puits Saint-Jacques Restaurant in Toulouse, France 
The son and grandson of restaurateurs, Bernard grew up among the pots, pans and mixed aromas of kitchens. At 13 he began to earn his crust as a waiter and later set off on a tour of France which ultimately led to his first Michelin star in 1997. He returned home in 1999, settling with his family in Pujaudran, close to Toulouse. His approach to cooking is celebrated for its simplicity, focusing on a respect for the seasons and the close relationships he has established with local producers; all the while being wildly imaginative. Bernard achieved his second Michelin-star in 2008.
Related posts: