The Embassy of France in Thailand, in partnership with TACGA, is thrilled to present the Beyond Animation Film Festival ! Formerly known as Franco-Thai Animation Film Festival, this 3-week program will be back for its second edition from 22 September to 1st October in Bangkok and from 30 September to 9 October in Chiang Mai.
In collaboration with Thai and French professionals, the event aims to show what lies beyond our stereotypes on animation and to show the diversity of content hiding behind that format, showcasing 2D and 3D Animation, AR, VR, NFTs and Comics.
Featuring are 12 movies including comedies, dramas, philosophical tales and more, 4 masterclasses and mentoring sessions and amazing challenge sending animation professionals to the MIFA and Annecy film festivals
Why Animation?
Animation is everywhere: in cinemas, on TV, in the selections of the biggest festivals (Academy Award, Cannes Film Festival), in advertising. It is an industry of excellence for both Thailand and France.
France is the third worldwide / first European producer of animation films. It has renowned schools and studios as well as the most important festival/market in the world: Annecy International Animated Film Festival and MIFA.
Thailand demonstrates a genuine expertise, combining sophistication and creativity. The diversity of studios and specialized school programs are the most concrete evidences of it. However, Thai professionals lack international visibility. The French Embassy in Thailand thus wishes to bring in its network of professionals working in the global industry, as well as a diversity of French animation films, in order to foster a fruitful creative dynamic and to enhance cooperation between our two countries.
NEW THIS YEAR : 
·         5 new cities ! Ayutthaya, Chiang Rai, Lopburi, Phayao, Songkhla will be screening 12 movies for all audiences to enjoy.
·         Race-to-Annecy challenge ! 5 Thai animation students will get the chance to be coached by Annecy International Film Festival mentors on animation production techniques. The best of them will win a trip to France and get the chance to present his/her work to industry experts and investors at MIFA (professional fair associated to Annecy Festival)!
Venues of Beyond Animation
Addict Art Studio | Alliance Française de Bangkok | Book Republic | House Samyan | Rangsit University | TCDC…
For more information : www.french-highlights.com facebook.com/lafete.festival instagram.com/lafete.th
สถานเอกอัครราชทูตฝรั่งเศสประจำประเทศไทย และ สมาคมผู้ประกอบการแอนิเมชั่นและคอมพิวเตอร์กราฟิกส์ไทย ภูมิใจเสนองานเทศกาลภาพยนตร์แอนิเมชั่น Beyond Animation Festival ครั้งที่ 2 (หรือ ชื่อเดิมว่า Franco-Thai Animation Film Festival) จัดขึ้นที่กรุงเทพและเชียงใหม่
ด้วยความร่วมมือกับผู้เชี่ยวชาญภาพยนตร์แอนิเมชั่นชาวไทยและชาวฝรั่งเศส งานนี้มีจุดประสงค์เพื่อเปิดทัศนคติที่มีต่อภาพยนตร์แอนิเมชั่นและเพื่อแสดงความหลากหลายของเนื้อหาที่ซ่อนเร้นอยู่ในภาพยนตร์แอนิเมชั่น อีกด้วย โดยงานจะจัดแสดง ภาพยนตร์แอนิเมชั่นในรูปแบบ 2 และ 3 มิติ, AR, VRและการ์ตูน
ผู้ชมจะได้พบกับ  12 ภาพยนตร์หลากหลายแนว ทั้งคอเมด้ี ดราม่า นิทานปรัชญาและอื่น ๆ  นอกจากนี้ยังมีการจัด  4 มาสเตอร์คลาสกับผู้เชี่ยวชาญสุดท้าย ภารกิจท้าทายกับการส่งผู้ชนะรางวัลไปประกวดแอนิเมชั่นที่ตลาดภาพยนตร์แอนิเมชั่นนานาชาติระดับโลก (MIFA) และ เทศกาลภาพยนตร์ Annecy International Animation Film Festival
ทําไมต้องเป็นภาพยนตร์แอนิเมชั่น
แอนิเมชั่นอยู่ท่ัวทุกหนแห่ง : ในโรงภาพยนตร์ ในทีวี ใน โฆษณาและในเทศกาลระดับโลก เช่น งานประกาศรางวัลออสการ์ (Academy Award) และงานเทศกาลภาพยนตร์ นานาชาติเมืองคานส์ และนี่คืออุตสาหกรรมแห่งความเป็นเลิศสำหรับทั้งประเทศไทยและประเทศฝรั่งเศส
สำหรับประเทศฝรั่งเศส  เป็นผู้ผลิตภาพยนตร์แอนิเมชั่นมากเป็น อันดับ 3 ของโลก และอันดับ 1 ในทวีปยุโรป มี โรงเรียนและสตูดิโอที่มีชี่อเสียง รวมถึงเทศกาลหรือตลาดภาพยนตร์แอนิเมชั่นที่สำคัญที่สุดในโลก: เทศกาล ภาพยนตร์แอนิเมชั่นนานาชาติอานน์ซี และ ตลาดภาพยนตร์แอนิเมชั่น นานาชาติ (MIFA)
ประเทศไทยมีผู้ เชี่ยวชาญในการผลิตภาพยนตร์ ทั้งใน แง่ผสมผสานความซับซ้อนและความคิดสร้างสรรค์ ความหลากหลายของสตูดิโอและหลักสตู รการเรียนการสอนเฉพาะทางในระดับมหาวิทยาลัย อย่างไรก็ตาม ผู้เชี่ยวชาญชาวไทยยังขาดวิสัยทัศน์ในระดับสากล  สถานเอกอัครราชทูต ฝรั่งเศสประจำประเทศไทย จึงมีความประสงค์ที่จะนำเครือข่ายผู้เชี่ยวชาญเหล่านี้ที่ทํางานในอุตสาหกรรมระดับโลกเข้ามา รวมทั้งภาพยนตร์แอนิเม ชั่นฝรั่งเศสที่หลากหลาย  เพื่อให้เกิดพลังแห่งความคิดสร้างสรรค์และส่งเสริมความร่วมมือระหว่างสองประเทศ ไทย-ฝรั่งเศส
สถานที่จัดฉาย
โรงภาพยนตรเ์ ฮ้าส์ สามย่าน | สมาคม ฝรั่งเศสกรงุ เทพ | มหาวิทยาลัยรัง สิต | ร้าน Addict Art Studio | ร้านหนังสือบุ๊ครีพับลิค | ศูนย์สร้างสรรค์งานออกแบบ บางรัก (TCDC) เป็นต้น
ข้อมูลเพิ่มเติม : www.french-highlights.com facebook.com/lafete.festival instagram.com/lafete.th
Celebrating animation movies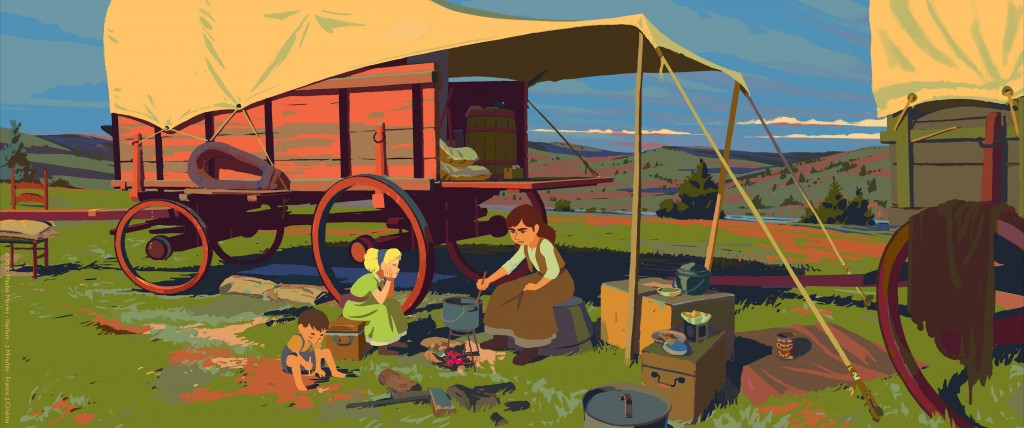 Calamity Janes
1863, a convoy in the American West, Martha Jane needs to learn how to take care of horses to drive the family wagon. The scandal that her stark character provokes will force to face all the dangers in a gigantic and wild world where everything is possible.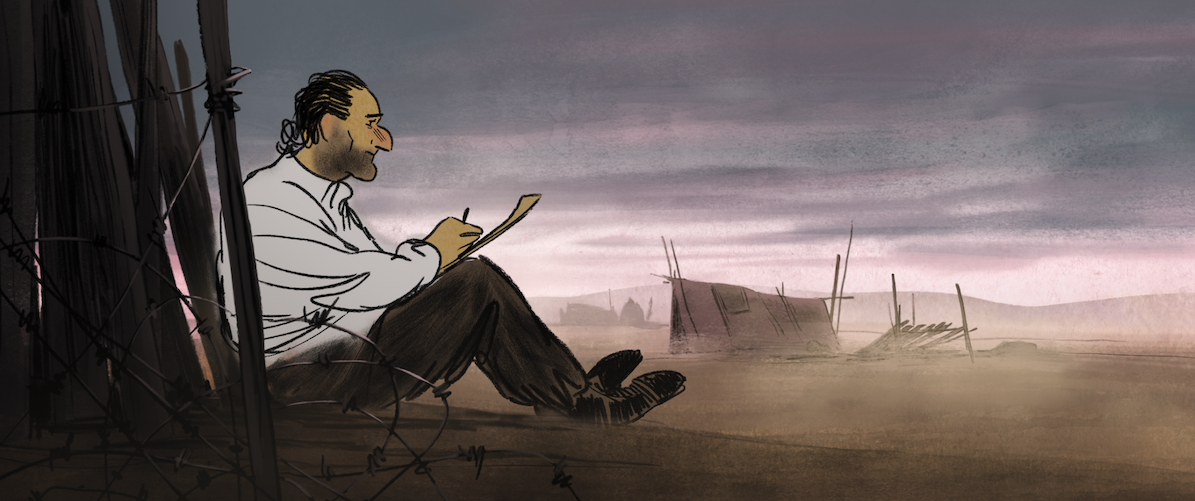 Josep
From Barcelona to New York, the true story of Josep Bartolí, anti- Franco fighter and exceptional artist.
Icare
Icarus, son of the famous inventor Daedalus, discovers a mysterious boy with a bull's head who lives hidden in the Royal Palace of Knossos. A secret friendship unites the two teenagers.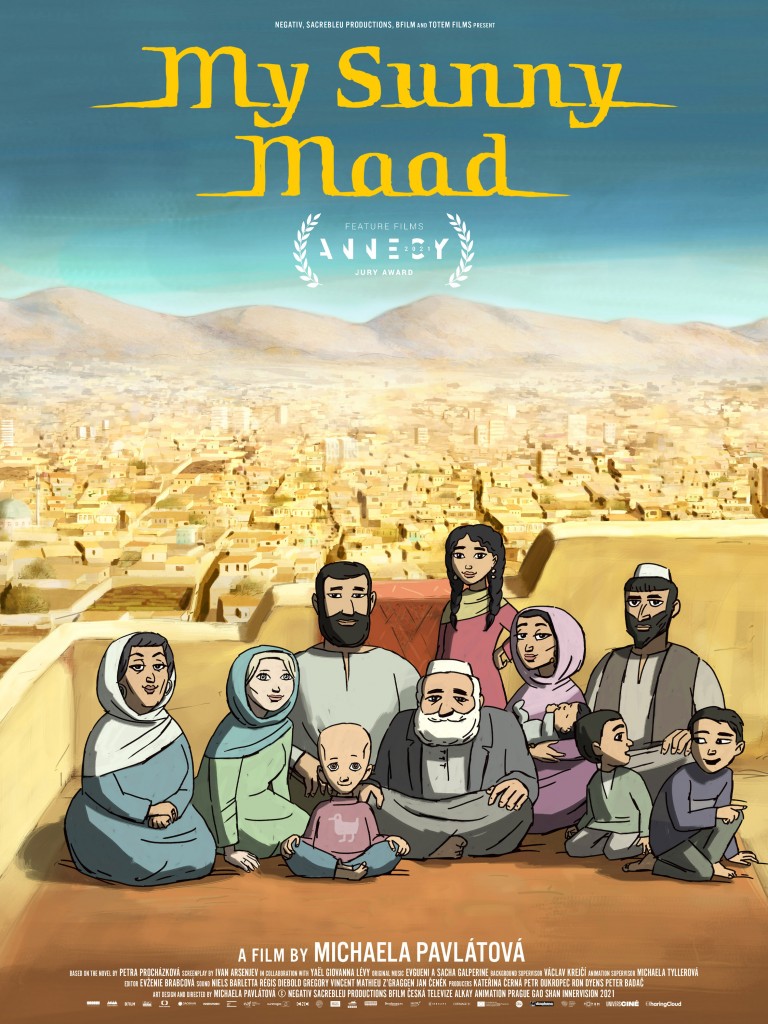 My Sunny Maad
When Herra, a Czech woman, falls in love with Nazir, an Afghan man, she has no idea about the life that awaits her in post-taliban Afghanistan, nor about the family she is about to join.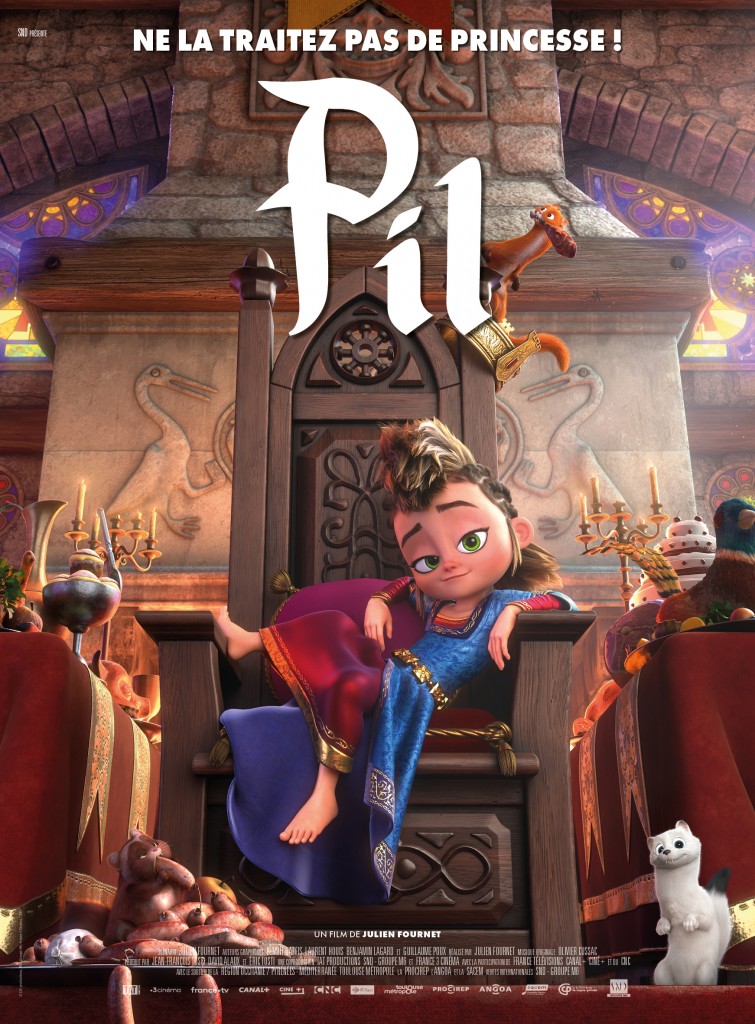 Pil's Adventures
Pil, a little orphan, lives in the streets of the city of Roc-en-Brume. One day, disguised as a princess, she is embarked on a mad and delirious quest to save Roland, the heir to the throne victim of an enchantment…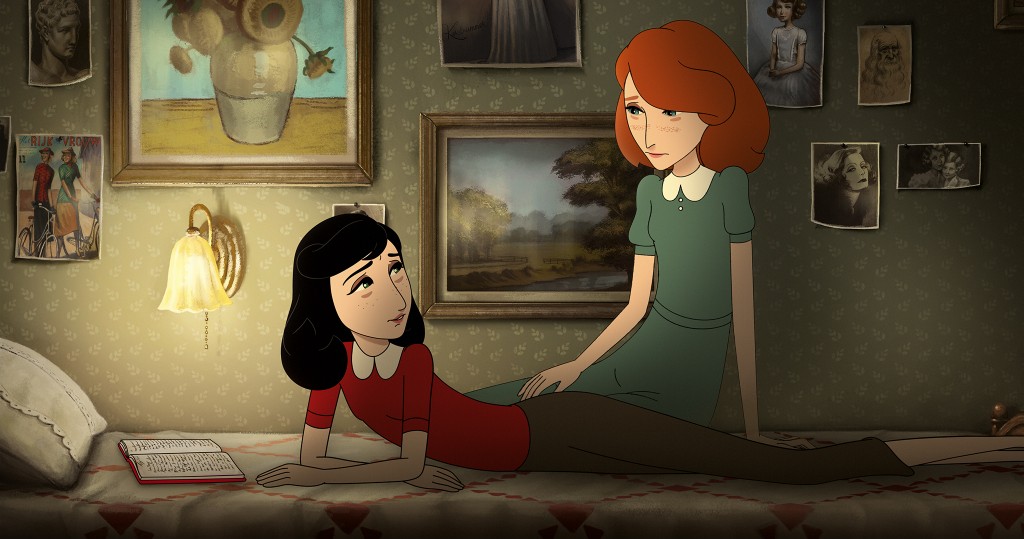 Where is Anne Frank
In a year from today, Kitty, Anne Frank's imaginary friend, the one that Anne devoted her entire diary to, magically comes to life at the Anne Frank house in Amsterdam. She believes that if she's alive, Anne must be alive as well. She sets out on a relentless quest to find Anne.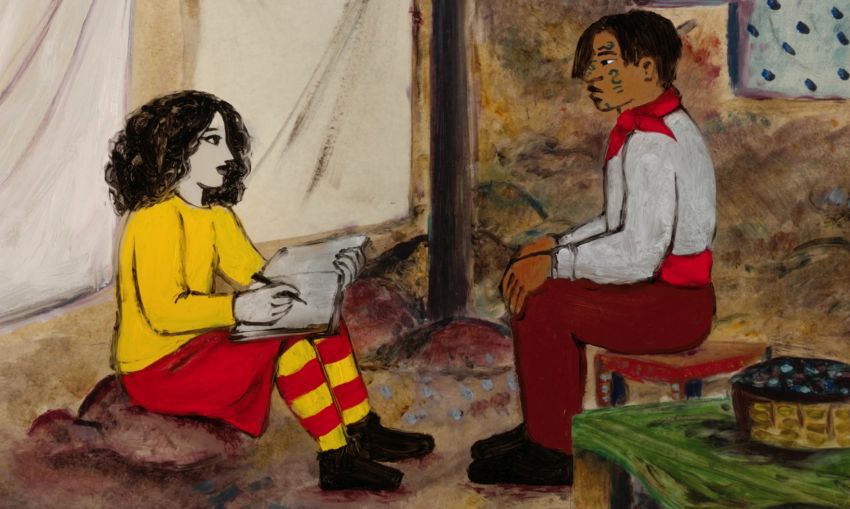 The Crossing
Crossing a continent torn apart by war and migrant persecution, these courageous siblings survive incredible challenges.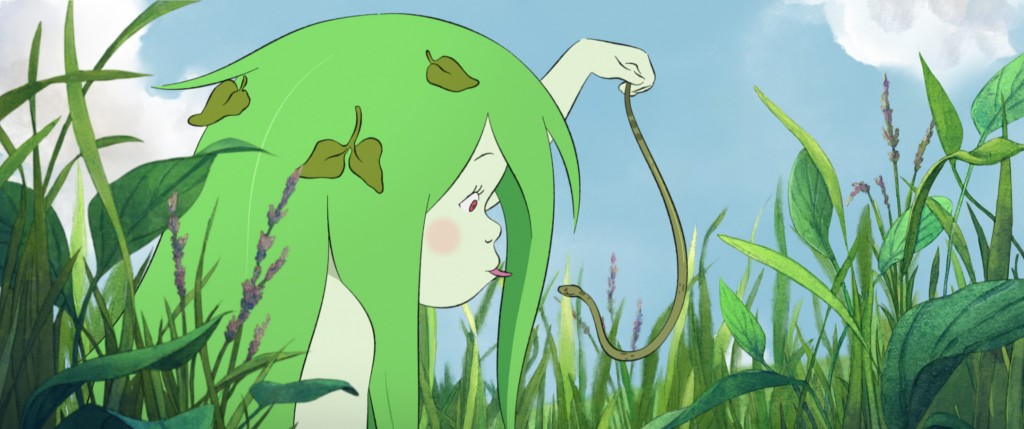 Princess Dragon
Bristle is a little girl raised by dragons. She breathes fire and is as strong as ten men, yet she is not actually a dragon. When her father must repay a debt to Sorcerog, Bristle is given away to the froggy witch.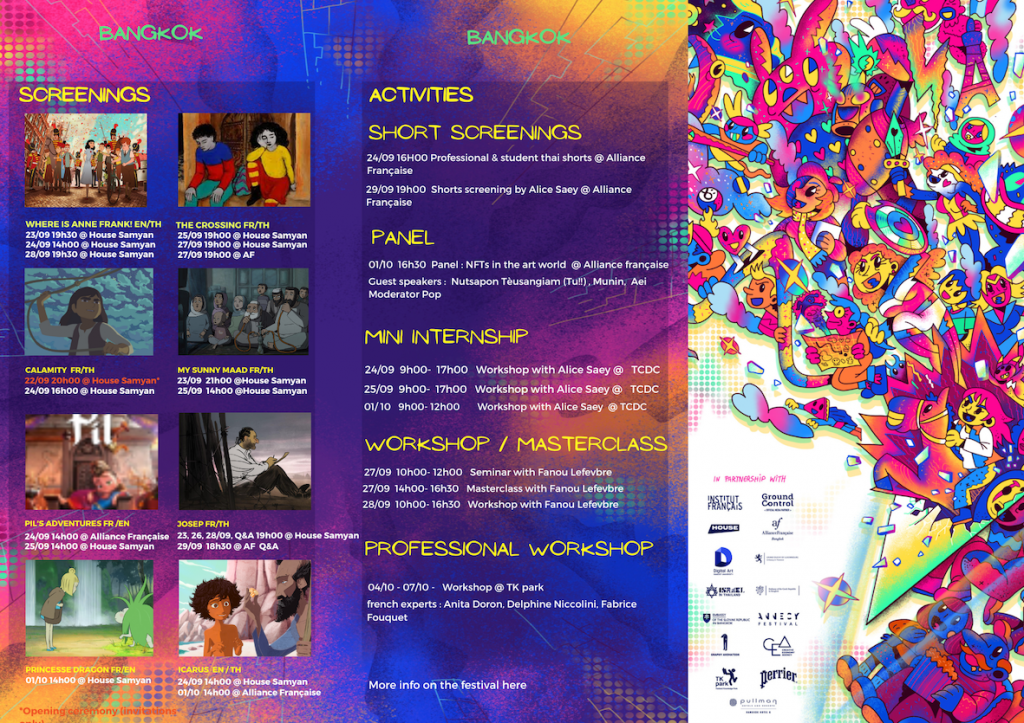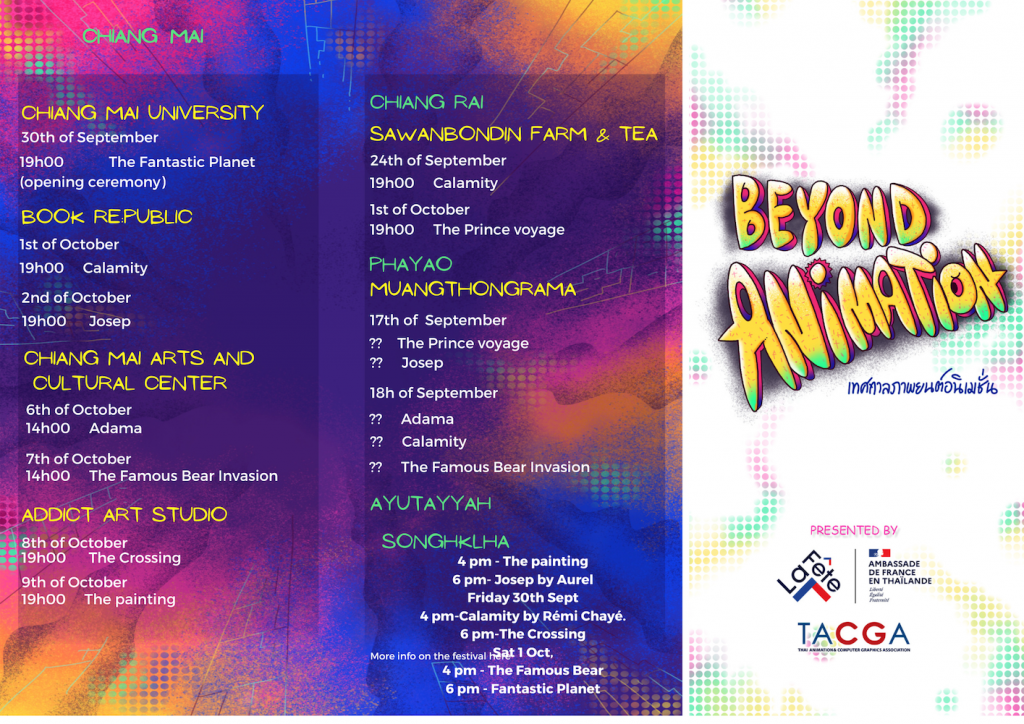 Related posts: