EMBARK ON A CULINARY EXPERIENCE WITH CHEF ANDONI LUIS ADURIZ FROM MUGARITZ SPAIN AT THE HOUSE ON SATHORN
Chef Andoni Luis Aduriz of Famed Mugaritz Restaurant Presents His "Techno-Emotional" Spanish Cuisine at The Dining Room, The House on Sathorn. 
This December, The House on Sathorn and Sanpellegrino brings back 'Fine Dining Lovers Guest Chef Series' at The House on Sathorn by welcoming Chef Andoni Luis Aduriz from 2-Michelin-Starred restaurant Mugaritz Spain for the first time in Thailand, along with Chef Fatih Tutak inviting diners to an extraordinary and exclusive culinary event. For two nights only on December 8 – 9, 2017, The Dining Room, The House on Sathorn is proud to be the only venue in Bangkok that Chef Andoni will be presenting a special 13-course dinner menu.
For nearly two decades, Spain native Chef Andoni Luis Aduriz has been the creative force behind famed Mugaritz restaurant. The venue in San Sebastian of Spain's Basque region holds two Michelin stars and is currently number 9 on the prestigious World's 50 Best Restaurants list.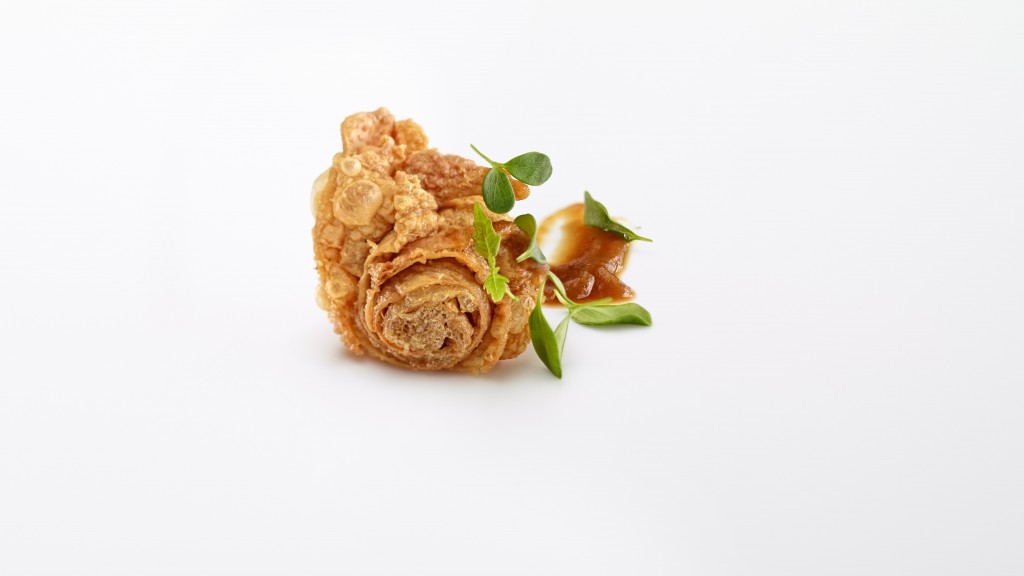 Chef Andoni's early culinary career included work at no less than Catalonia's El Bulli, renowned as the home of Chef Ferran Adrià. In the years since, along with establishing Mugaritz he's also authored or contributed to more than 20 books on cookery. Among several awards Chef Andoni has received is the S. Pellegrino "Chef's Choice Award", bestowed upon him by fellow chefs in 2006 and 2012.
Chef Andoni's "techno-emotional" approach to cuisine uses advanced food technologies not only to produce novel dining pleasure but likewise to evoke an emotional effect for all guests to ensure a great experience and enjoyment of gastronomy.
Among sometimes mysteriously and whimsically named courses and dishes Andoni will be preparing with Chef Fatih at The House are: Iberico Ham 2 Montaneras Arturo Sanchez with Acorns and Oaktree Leaves; An Oyster's Frozen Kiss; 100% Lobster; A Few Minutes for Recreation … The Game at the Table; Egg Yolks Tucked in with a Sea Urchin Blanket; and Whiskey Pie.
13-course dinner by Chef Andoni Luis Aduriz with Chef Fatih Tutak at The Dining Room, The House on Sathorn is available from 7:30PM onwards on December 8 – 9, 2017 only and priced at THB 11,500++/person and an additional THB 2,500++/ person for wine pairing package. Very limited seats available and full pre-payment is required. Reserve now at bit.ly/mugaritz-online  or thehouseonsathorn.com/en/mugaritz.  Special thanks to Turkish Airlines, Citi and Bangkok 101.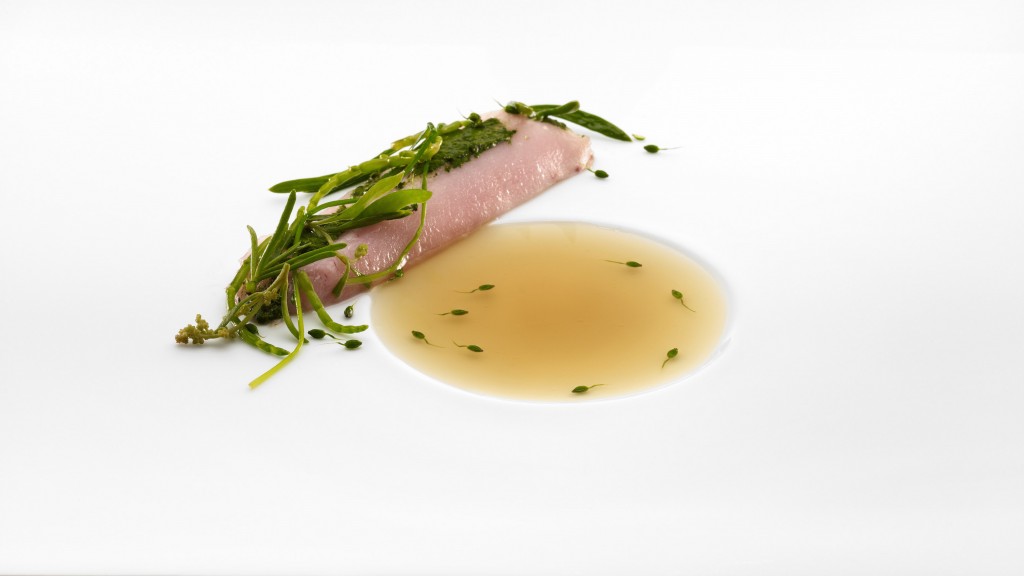 เดอะเฮ้าส์ออนสาทร ยก 'Mugaritz' ร้านอาหารระดับมิชลิน 2 ดาว และอันดับที่ 9 จากร้านอาหารที่ดีที่สุดในโลกมาไว้ที่กรุงเทพ เพียง 2 วันเท่านั้น
เดือนธันวาคมนี้ เตรียมพบกับเชฟ Andoni Luis Aduriz เชฟชาวสเปนฝีมือระดับโลก จากร้านอาหาร Mugaritz ที่คว้ารางวัลมามากมาย กับอาหารชั้นเลิศภายใต้คอนเซ็ปต์ "Techno-Emotional Spanish" ที่ เดอะเฮ้าส์ออนสาทร
เดอะเฮ้าส์ออนสาทร (The House on Sathorn) ร่วมกับ ซานเปลเลกรีโน และอัคควา ปันนา(San Pellegrino and Acqua Panna) จัดกิจกรรม 'ประสบการณ์ไฟน์ไดน์นิ่งกับการมาเยือนของเชฟระดับโลก (Fine Dining Lovers Guest Chef Series)' อีกครั้ง โดยในครั้งนี้ได้รับเกียรติจากเชฟ Andoni Luis Aduriz เชฟชื่อดังชาวสเปนระดับมิชลิน 2 ดาว จากร้านอาหาร Mugaritz ประเทศสเปน ที่จะมาแสดงฝีมือการปรุงอาหารร่วมกับ เชฟฟาทีห์ ทูทัค (Chef Fatih) ในบรรยากาศครัวเปิดผ่านดินเนอร์สุดพิเศษ 13 คอร์ส ให้นักชิมชาวไทยได้ลิ้มลอง และสัมผัสประสบการณ์การรับประทานอาหารชั้นเลิศ ที่เดอะเฮ้าส์ออนสาทร เพียง 2 คืนเท่านั้น ในวันที่ 8 และ 9 ธันวาคม 2560 นี้
นับเป็นเวลากว่า 20 ปีที่เชฟ Andoni ก่อตั้ง และเป็นผู้อยู่เบื้องหลังความสำเร็จของร้านอาหาร Mugaritz ร้านอาหารระดับมิชลิน 2 ดาว และร้านอาหารอันดับที่ 9 จาก 50 ร้านอาหารที่ดีที่สุดในโลกประจำปี พ.ศ. 2560 (The World's 50 Best Restaurants 2017) ณ เมืองซาน เซบาสเตียน (San Sebastien) เมืองตากอากาศในแคว้นบาสก์ (Basque) ทางตอนเหนือของประเทศสเปน (Spain) เชฟ Andoni เริ่มต้นเส้นทางสายอาชีพด้วยการทำงานในร้านอาหารชื่อดังหลายแห่ง รวมถึงร้านอาหาร El Bulli หนึ่งในร้านอาหารที่ดีที่สุดในโลกของเชฟชื่อดังระดับตำนานอย่าง เชฟ Ferran Adria ณ เมืองคาเทโลเนีย (Catalonia) ประเทศสเปน โดยเชฟ Andoni ได้ฝึกปรือฝีมือและสั่งสมประสบการณ์จนเชี่ยวชาญก่อนที่จะหันมาเปิดร้านอาหาร Mugaritz ในเวลาต่อมา นอกจากนี้เขายังเขียนตำราอาหารมามากกว่า 20 เล่ม และได้รับรางวัลมากมาย เช่น รางวัล 'Chef's Choice Award' โดย ซาน เพลลีกรีโน (San Pellegrino) ในปี พ.ศ.2549 และ 2555
อาหารของเชฟ Andoni ถูกนำเสนอในสไตล์ "Techno-emotional Spanish" โดยการนำเอาเทคนิคการปรุงอาหารที่ทันสมัย สร้างสรรค์เป็นอาหารสไตล์โมเดิร์นที่เต็มไปด้วยจินตนาการ สวยงามราวกับงานศิลป์ และรสชาติความอร่อยที่เป็นเอกลักษณ์ สร้างประสบการณ์ในการรับประทานอาหารสุดประทับใจให้กับลูกค้าที่ได้รับประทาน อีกหนึ่งความพิเศษ คือ ชื่อเมนูอาหาร ที่ถูกตั้งชื่อให้ดูลึกลับ น่าค้นหา และในครั้งนี้เชฟ Andoni และเชฟฟาทีห์เตรียมเมนูพิเศษไว้ให้นักชิมทุกท่านได้ลิ้มลอง เสมือนยก Mugaritz มาที่เดอะเฮ้าส์ออนสาทร อาทิ Iberico Ham 2 Montaneras Arturo Sanchez with acorns and oaktree leaves, An Oyster's Frozen Kiss, 100% Lobster, A Few Minutes for Recreation … The Game at the Table, Egg Yolks Tucked in with a sea urchin blanket, Whiskey Pie เป็นต้น
คอร์สอาหารมื้อค่ำ 13 คอร์สรังสรรค์โดยเชฟ Andoni และเชฟฟาทีห์ ให้บริการ 2 วันเท่านั้น ในวันที่ 8 และ 9 ธันวาคม 2560 นี้ เวลา 19:30 น.เป็นต้นไป ที่เดอะไดน์นิ่งรูม (หรือเดอะบาร์) เดอะเฮ้าส์ออนสาทร ในราคา 11,500++ บาท/ท่าน และคุณยังสามารถเลือกรับประทานคู่กับไวน์ชั้นเลิศโดยจ่ายเพิ่มเพียง 2,500++ บาท/ท่าน (ที่นั่งมีจำนวนจำกัด และกรุณาชำระเงินล่วงหน้าเพื่อสำรองที่นั่ง) สำรองที่นั่งได้แล้ววันนี้ผ่านเว็บไซต์  http://bit.ly/mugaritz-online และ http://www.thehouseonsathorn.com/en/mugaritz และขอขอบคุณพันธมิตรหลัก ได้แก่ สายการบินเตอร์กิชแอร์ไลน์ (Turkish Airlines), ธนาคารซิตี้แบงค์ (CitiBank) และนิตยสาร Bangkok 101
Related posts: