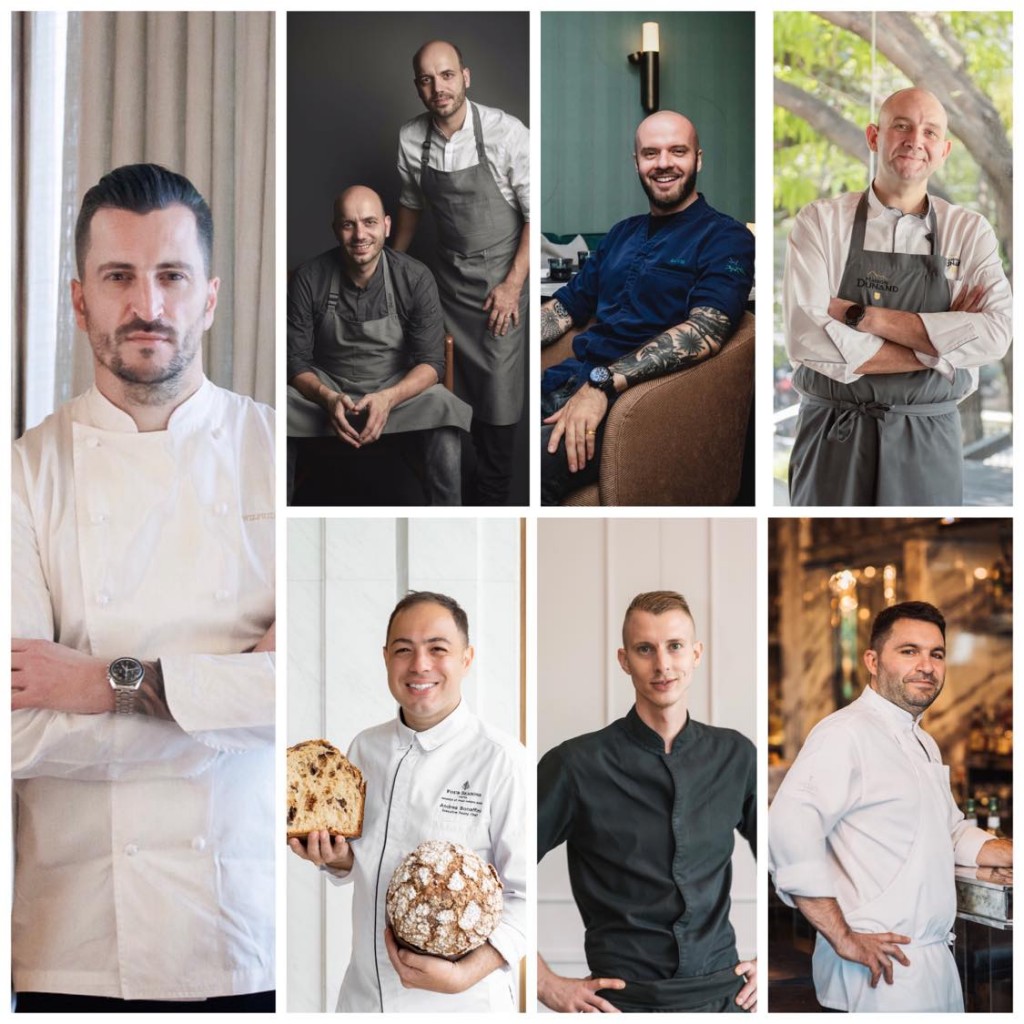 BLUE by Alain Ducasse Launching "Beyond the Boundaries" Event Series 
A culinary adventure that knows no bounds or constraints.
A groundbreaking collaboration is underway on 24 April as Blue by Alain Ducasse teams up with esteemed chefs from Bangkok's finest restaurants. With a shared passion for exceptional cuisine, Chef @chefwilfridhocquet and other illustrious chefs are set to ignite your palates with artful gastronomic creations that will leave a lasting impression.
Beyond the Boundaries: @restaurant_suhring, @cote.bangkok, @igniv_bangkok, @maisondunandbkk, @fsbangkok, @capellabangkok, @bluebyalainducasse
Beyond the Boundaries Chefs: @Thomas_surhing @mathias_suhring, @arnauddunand, @d.garavaglia, @david_w.hartwig, @bonaffini.andrea, @sylvainconstans, @chefwilfridhocquet, @grilochristophe
Date: 24 April 2023
Time: From 6 p.m. onwards
Price: THB 8,900++
*Pre-reservation required
https://www.blue-alainducasse.com/
Call: 065-731-2346
Email: reservations@blue-alainducasse.com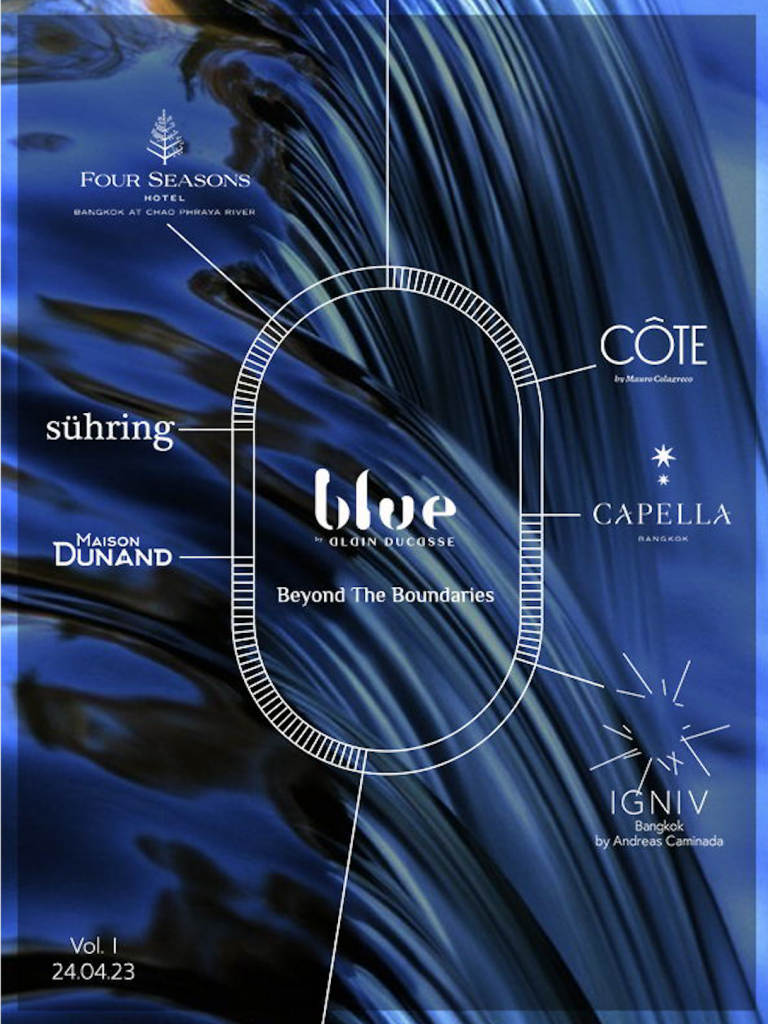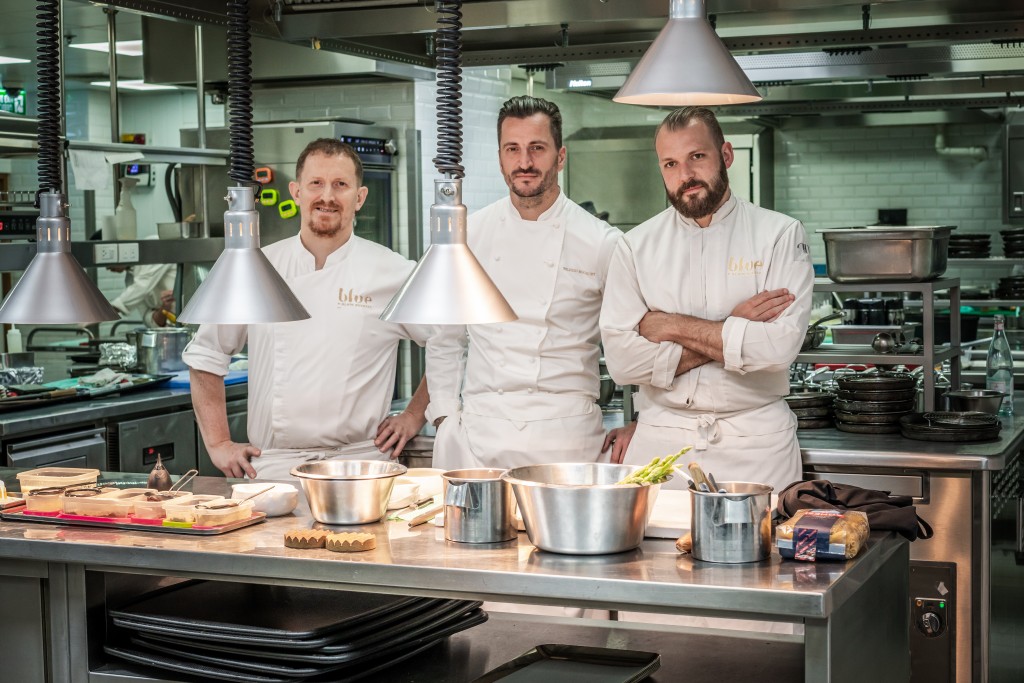 BLUE by Alain Ducasse Launching "Beyond the Boundaries" Event Series 
อีกมิติของความอร่อยอย่างไร้ขีดจำกัด
ในวันที่ 24 เมษายน นี้ Blue by Alain Ducasse พร้อมนำเสนอความอร่อยสุดพิเศษ ผ่านผลงานของหลากหลายเชฟผู้มากฝีมือจากร้านอาหารชั้นนำหลาย ๆ แห่งในกรุงเทพฯ เชฟ @chefwilfridhocquet และเชฟผู้มีชื่อเสียงอีกมากมาย พร้อมมอบรสสัมผัสแสนอร่อยผ่านวัตถุดิบและการปรุงแต่งอย่างมีเอกลักษณ์ เพื่อสร้างสรรค์ความอร่อยเหนือระดับและประสบการณ์สุดพิเศษเพื่อทุก ๆ ท่าน
รายชื่อร้านอาหารเข้าร่วมอีเวนต์ Beyond the Boundaries: @restaurant_suhring, @cote.bangkok, @igniv_bangkok, @maisondunandbkk, @fsbangkok, @capellabangkok, @bluebyalainducasse
รายชื่อเชฟผู้เข้าร่วมอีเวนต์ Beyond the Boundaries: @Thomas_surhing @mathias_suhring, @arnauddunand, @d.garavaglia, @david_w.hartwig, @bonaffini.andrea, @sylvainconstans, @chefwilfridhocquet, @grilochristophe
วันที่: 24 เมษายน 2566
เวลา: ตั้งแต่ 18.00 น. เป็นต้นไป
ราคา: 8,900++ บาท
*กรุณาสำรองที่นั่งล่วงหน้า
https://www.blue-alainducasse.com/
โทร: 065-731-2346
อีเมล: bookings@blue-alainducasse.com
Related posts: