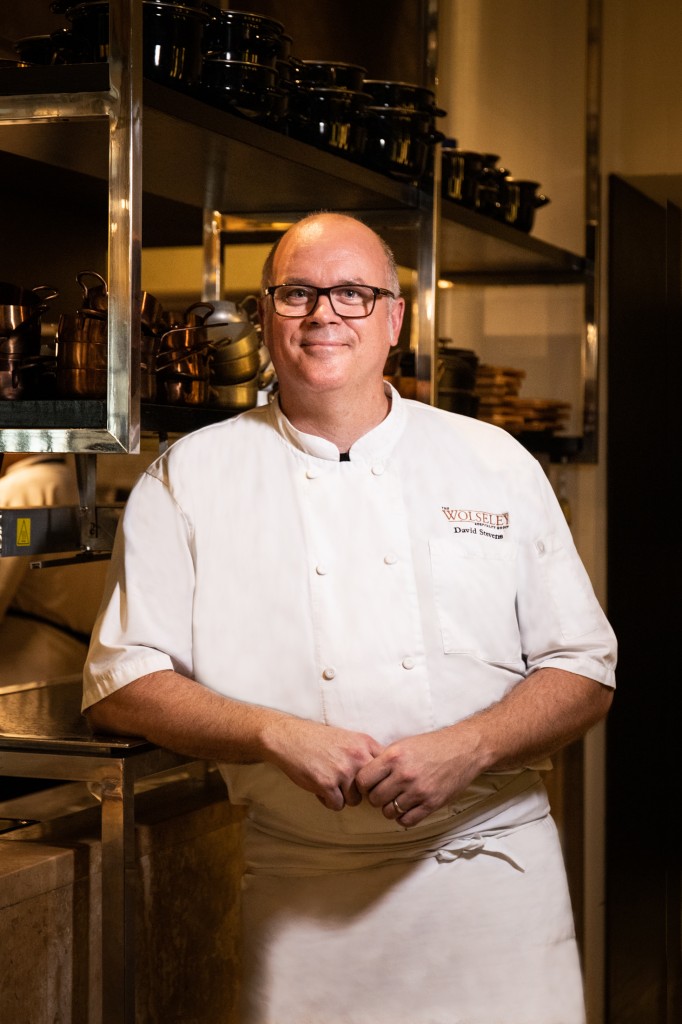 London's Iconic Wolseley Pops Up in Bangkok with Grand European Flair
The Wolseley Hospitality Group, owner and operator of some of London's best-loved restaurants including the famed The Wolseley on Piccadilly and The Delaunay in Aldwych, is bringing its distinguished European fare to Bangkok for a limited time.
From 18 April 2023, Café Wolseley, the group's first international venture and a reference to its London flagship, will delight Bangkok gastronomes and foodies in European grand café tradition when it opens at Madison Restaurant at Anantara Siam Bangkok Hotel for three months.
The restaurant combines British heritage with European grandeur and serves Wolseley classics together with contemporary additions.  Diners can expect a menu brimming with quintessential European classics from Dressed Dorset Crab with brown crab mayonnaise and lemon; to The Wolseley's Coq au Vin of red wine braised chicken with pancetta, pearl onions and button mushrooms; and Crème Brûlée, a Muscovado caramelised set vanilla custard.
Starter highlights include Petit Plateau de Fruits de Mer, a selection of oysters and shellfish from Rungis Market in Paris served on crushed ice with lemon and shallot vinegar; Steak Tartare, a hand chopped rump steak with a spicy relish, cornichons, and capers; and Escargots à la Bourguignonne, escargots in the shell with garlic and parsley butter, finished with Pernod.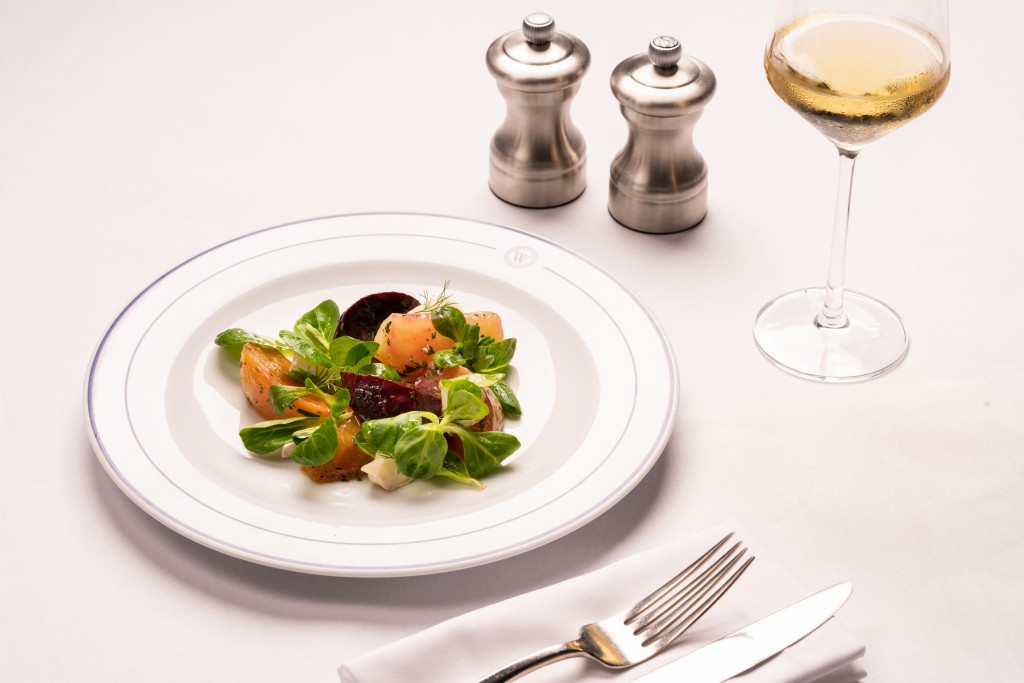 A Wolseley menu staple of egg dishes include Omelette Arnold Bennett, a parmesan glazed flat omelette with smoked haddock and cream; and Soufflé Suisse, a twice cooked cheese soufflé with mushroom and parmesan cream sauce and chives.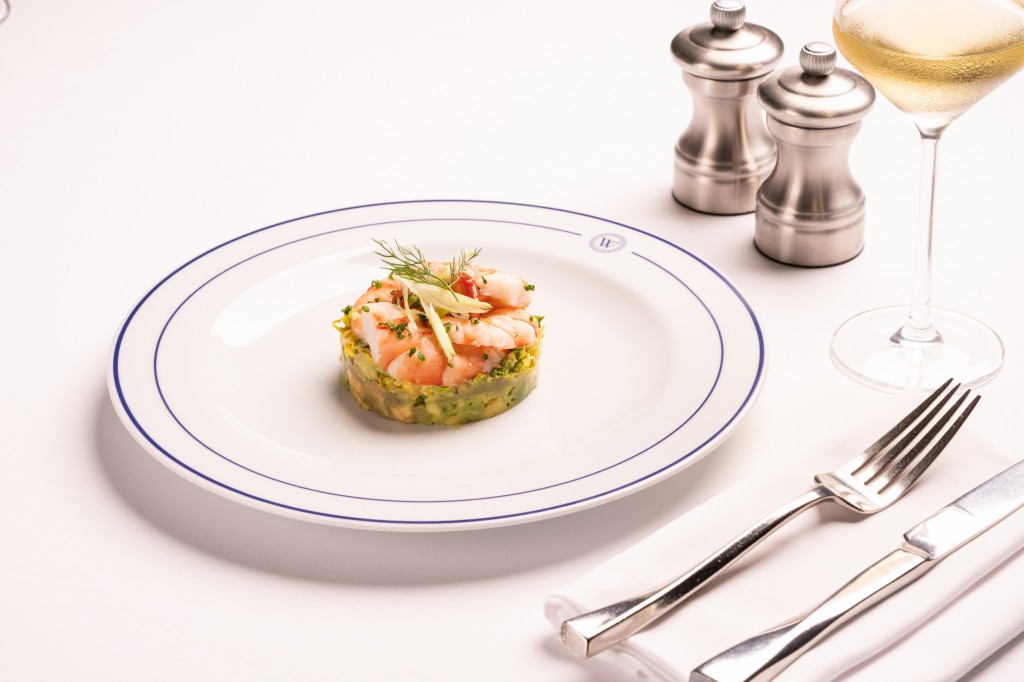 The main course dishes feature classics from France to England and from Germany to Hungary: Fillets of Lemon Sole Grenobloise, a pan roasted salmon fillet with wilted spinach and Nantua sauce; Whole Native Lobster, a steamed whole English lobster with sea vegetables, parsley butter and medium cut chips; Wiener Holstein, a pork schnitzel with a fried egg, anchovies and a lemon and caper butter; and Goulash and Spätzle, a diced beef casserole with pancetta, peppers, tomato and hot paprika, finished with sour cream and gherkins.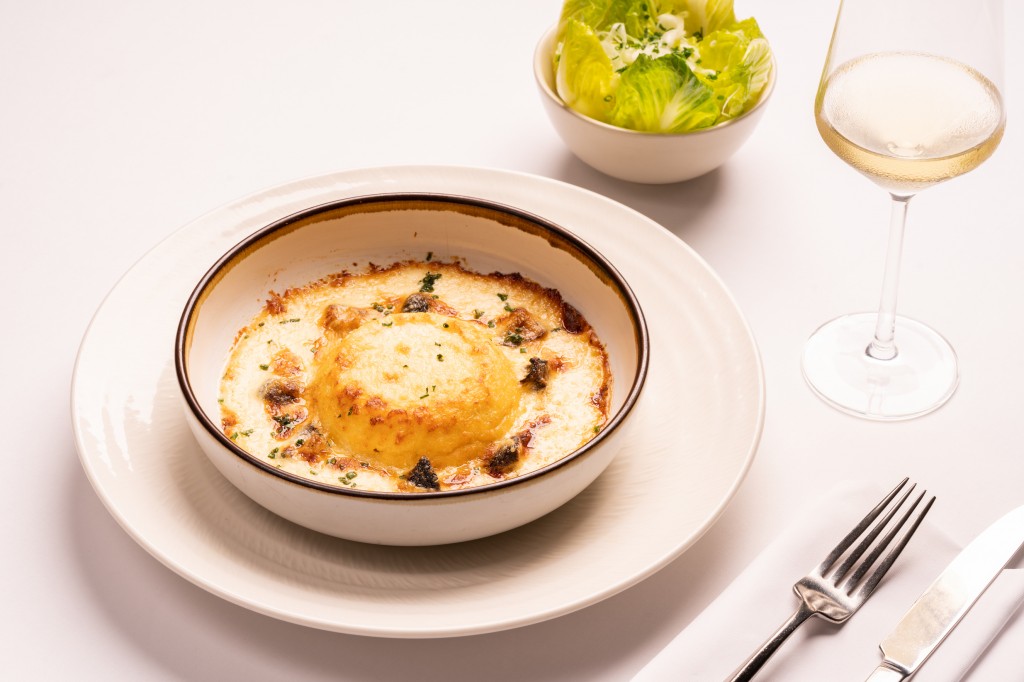 Desserts are deliciously presented with classic Apple Strudel of spiced apples and dried fruits encased in filo pastry with a Calvados cream; Mixed Berry Pavlova, a light and chewy meringue filled with fresh seasonal berries with a strawberry compote, strawberry purée, and whipped cream; and Coupe Lucian of decadent pistachio, hazelnut and almond nougatine ice creams, whipped cream, and butterscotch sauce.
A fixed price menu of two or three courses with choices is also available.  In the restaurant's private dining room, groups of up to eighteen diners can sample a five-course private menu of Classic Wolseley Canapés; Prawn and Avocado Cocktail; Heritage Beetroot Salad; Roast Anjou Chicken with Morels; and Baked Vanilla Cheesecake.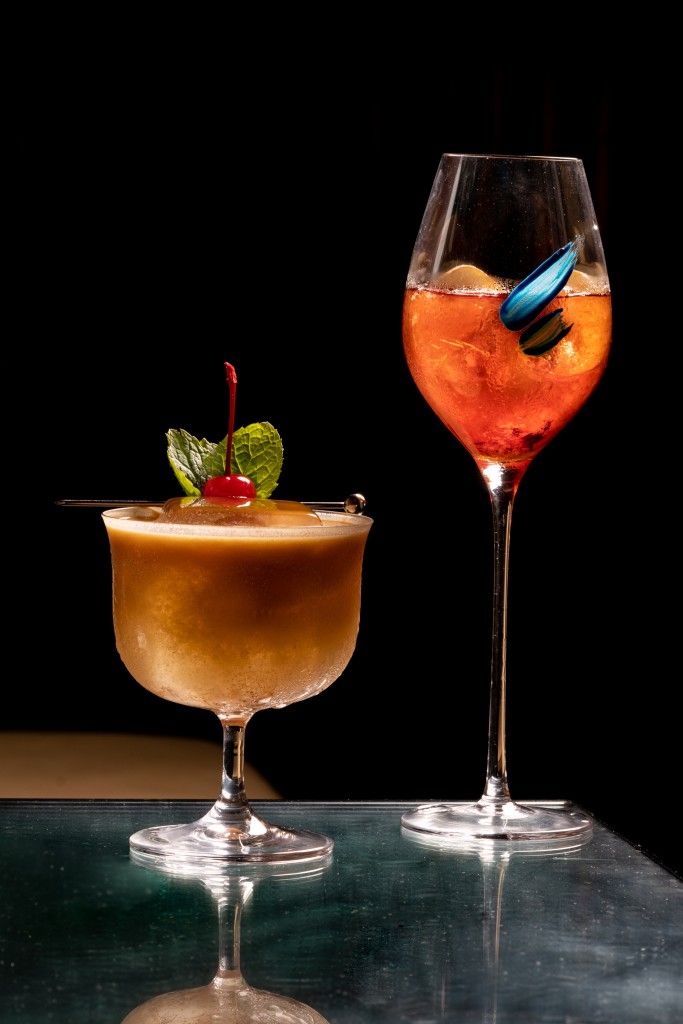 The restaurant's cocktail menu takes its cue from some of Café Wolseley's favourites, with an added playful twist, including the Mai O' Mai Tai of light rum, aged Jamaican rum, lime juice, pistachio orgeat, milk and orange Curaçao; and Whiskey Velvet with Rye whiskey, lemon juice, milk liqueur, and egg white.
Café Wolseley in Bangkok is helmed by chef David Stevens, Group Executive Chef at The Wolseley Hospitality Group and former Head Chef at The Wolseley in London. The native Australian's illustrious culinary career began in Michelin-starred establishments including Fleur de Sel in England; Chateau de Montreuil in France; Dolder Grand in Switzerland; and moving to The Ivy in London before starting his own business, Proof is in the Pudding.  Stevens joined The Wolseley in London in 2013 as Head Pastry Chef before becoming Head Chef in 2017.
Café Wolseley is located in the Parichart Court at Anantara Siam Bangkok Hotel and is open from Monday to Saturday for lunch from 12.00pm to 2.30pm and Monday to Sunday for dinner from 6.00pm to 10.30pm. For more information or to make a reservation, contact Anantara Siam on telephone 02 431 9497 or email dining.asia@anantara.com.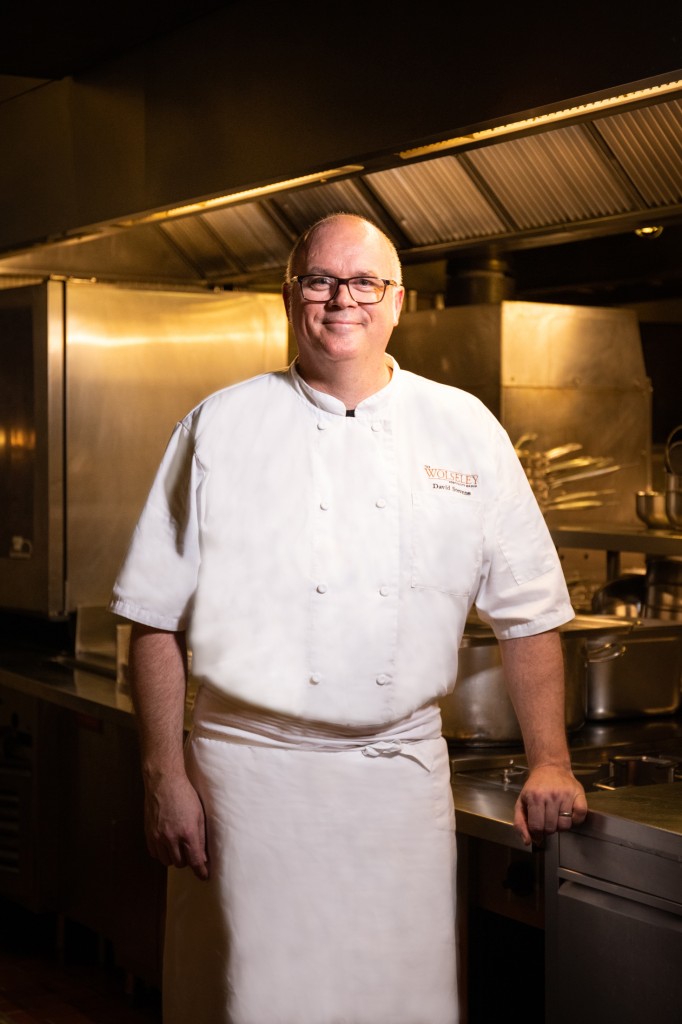 เตรียมพบกับ Café Wolseley ร้านอาหารเก่าแก่จากประเทศอังกฤษ เปิดตัวครั้งแรกในประเทศไทย วันที่ 18 เมษายนนี้ ที่โรงแรมอนันตรา สยาม กรุงเทพฯ
เอ็กซ์คลูซีฟ 3 เดือนเท่านั้น ที่คุณจะได้มีโอกาสสัมผัสกับ Café Wolseley (คาเฟ่ โวลส์ลีย์) ร้านอาหารต้นตำรับสไตล์บริทิช ในบรรยากาศโมเดิร์นคลาสสิค ผสมผสานกลิ่นอายยุโรปอย่างลงตัว              ซึ่งเตรียมพร้อมมอบประสบการณ์สุดพิเศษส่งตรงจากลอนดอนมาประเทศไทยเป็นครั้งแรก ในรูปแบบ Pop Up ที่โรงแรมอนันตรา สยาม กรุงเทพฯ
ร้าน Café Wolseley หนึ่งในร้านอาหารเก่าแก่ที่มีชื่อเสียง โดยกลุ่มธุรกิจอาหารและเครื่องดื่ม The Wolseley ที่ตั้งอยู่บนถนน Piccadilly ใจกลางกรุงลอนดอน ประเทศอังกฤษ ที่ได้รับความนิยมเป็นอย่าง มากในหมู่ชาวลอนดอนเนอร์ เซเลบริตี้ แขกที่มีชื่อเสียง และนักเดินทางจากทั่วโลก มานานกว่า 20 ปี ซึ่ง The Wolseley ยังเป็นเจ้าของร้านอาหารชื่อดังมากมายอาทิ The Delaunay, Brasserie Zedel และ Colbert
สำหรับความพิเศษของ คาเฟ่ โวลส์ลีย์ แบงค็อก (Café Wolseley Bangkok) ในแบบป๊อปอัพ ที่คุณจะได้สัมผัสนอกเหนือจากการตกแต่งภายในร้านที่ถูกเนรมิตบรรยากาศให้เสมือนนั่งรับประทานอยู่ที่ Café Wolseley ในประเทศอังกฤษ ซึ่งโดดเด่นด้วยการตกแต่งร้านในโทนสีดำ ขาว เรียบหรู และแฝงกลิ่น อายของความคลาสสิกในสไตล์ยุโรปไว้อย่างลงตัว นอกจากนี้ เชฟ David Stevens (เดวิด สตีเฟ่น) Executive Chef ผู้คิดค้นเมนูให้กับ The Wolseley และ Café Wolseley ในประเทศอังกฤษตั้งแต่เริ่มต้น ยังบินตรงจากลอนดอนมาประจำการที่ คาเฟ่ โวลส์ลีย์ แบงค็อก ตลอดทั้ง 3 เดือน เพื่อรังสรรค์เมนู และรสชาติในสไตล์บริทิชขนานแท้ที่พร้อมเสิร์ฟให้กับนักชิมชาวไทยได้สัมผัสประสบการณ์การรับประทานอาหารทั้งมื้อกลางวัน และมื้อค่ำอีกด้วย
สำหรับเมนูที่ คาเฟ่ โวลส์ลีย์ แบงค็อก เชฟเดวิดได้นำเสนอเมนูที่ผสมผสานความคลาสิก และความร่วมสมัยของวัฒนธรรมอาหารของยุโรปเข้าไว้ด้วยกัน อาทิ The Wolseley's Coq au Vin อกไก่หมักไวน์แดงห้าวันเสิร์ฟพร้อมแพนเชตต้า, Whole Native Lobster กุ้งล็อบสเตอร์อิมพอร์ต จากอังกฤษนึ่งทั้งตัว อบด้วยเนยและพาสลีย์ เสิร์ฟพร้อมเฟรนช์ฟราย รวมถึงของหวานสัญชาติอังกฤษ อาทิ Classic Apple Strudle,  Crème Brulee และไอศกรีมซิกเนเจอร์ของ Café Wolseley อย่าง Coupe Lucian ไอศกรีมรสพิตตาชิโอ, เฮเซลนัท เสิร์ฟพร้อมกับอัลมอนด์เคลือบคาราเมล (Almond Nougatine) ท็อปด้วยวิปครีมและราดด้วยบัตเตอร์สก็อต ฯลฯ
Café Wolseley Bangkok จะเปิดให้บริการตั้งแต่วันที่ 18 เมษายน 2566 เป็นต้นไป ณ       โรงแรมอนันตรา สยาม กรุงเทพฯ โดยเปิดให้บริการทุกวัน (วันอาทิตย์เฉพาะมื้อค่ำ) มื้อกลางวัน ตั้งแต่เวลา 12:00 – 14:30 น. และมื้อค่ำ ตั้งแต่เวลา 18:00 – 22:30 น. สอบถามรายละเอียด และสำรองที่นั่ง โทร.0-2431-9497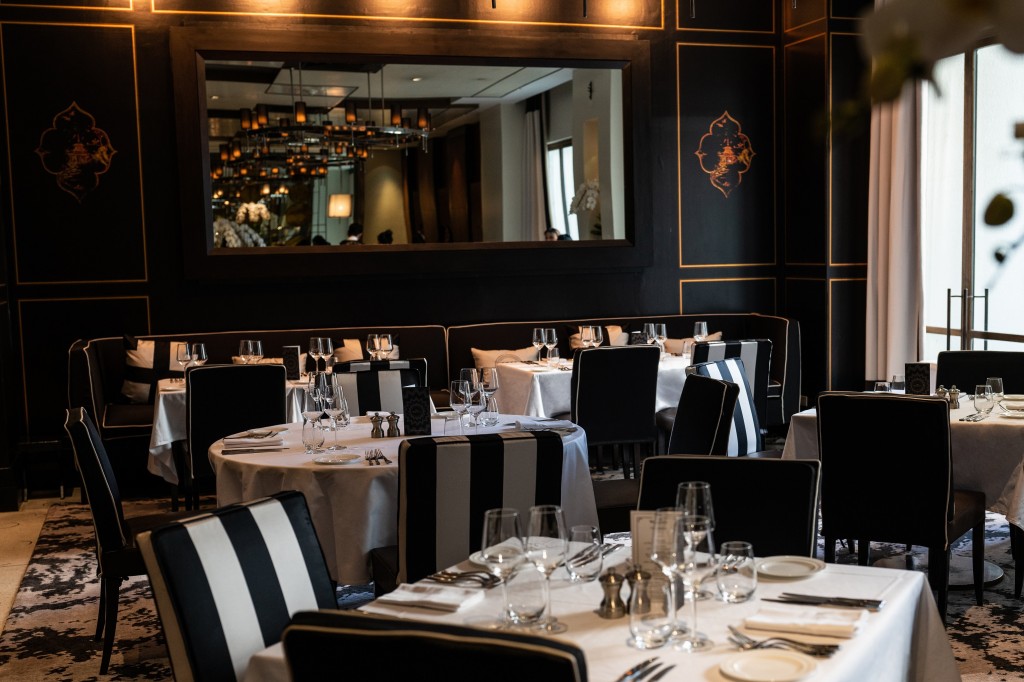 Related posts: