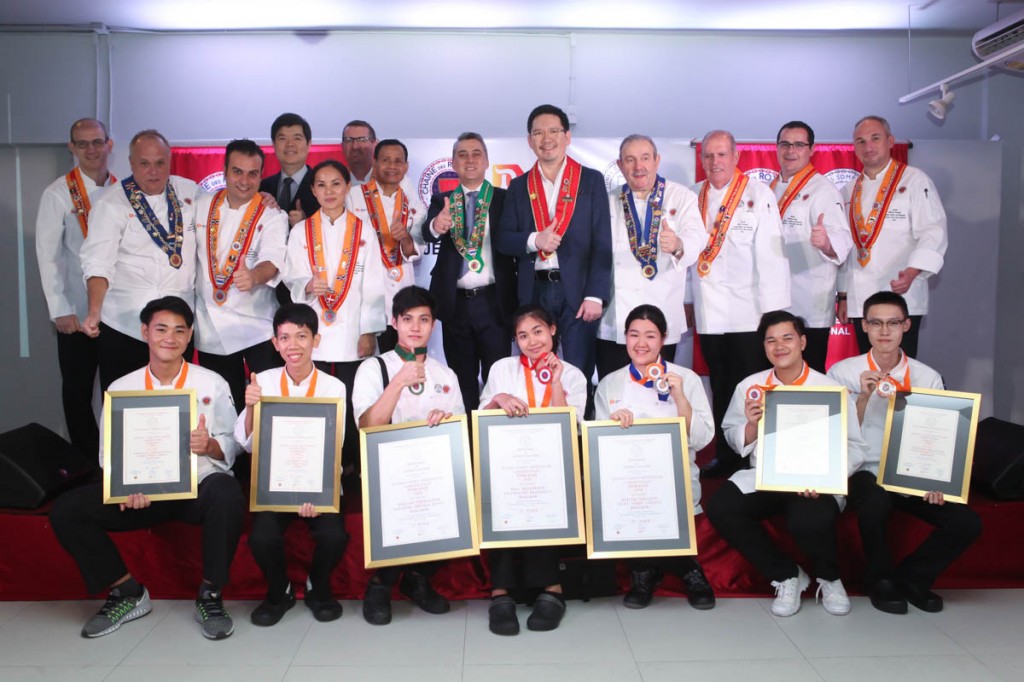 Chaine des Rôtisseurs Young Chef Competition 2018, Thailand
For many years the Young Chefs Rôtisseurs contest has been organized in most of the Chaîne des Rôtisseurs member countries around the world, as well in our neighboring chapters. This year Chaine Thailland was happy to announce the 1st Young Chefs Rôtisseurs Contest held at the Dusit Thani Excellent Center.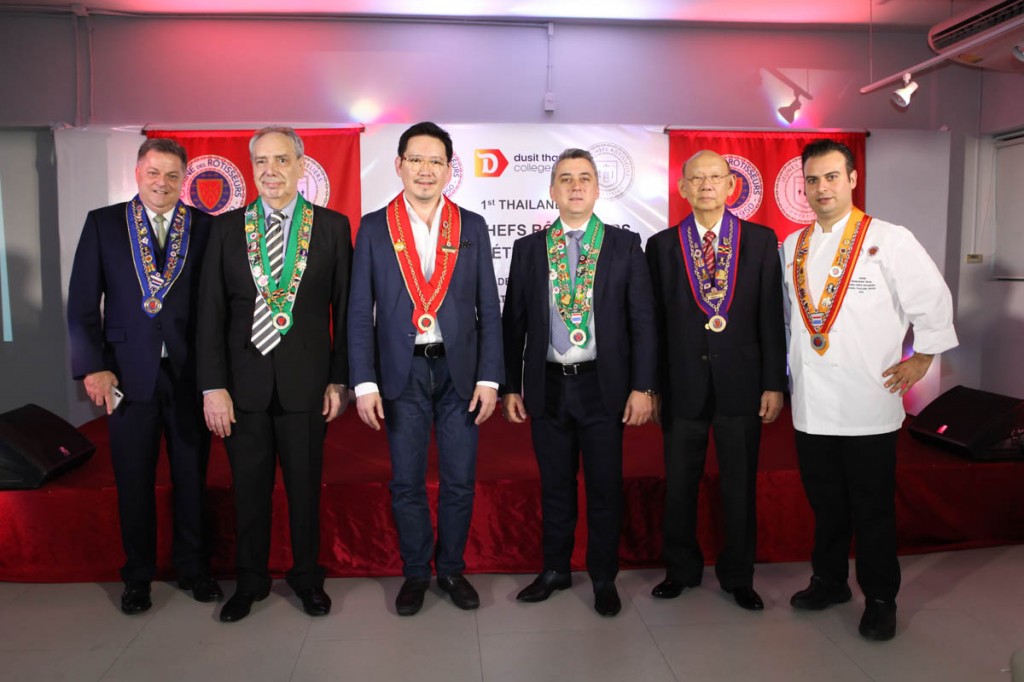 Thailand is becoming more and more a leading destination in gastronomy by offering a variety of international cuisine, Chaine Thailand takes this opportunity to promote the new and young talented chefs to come and show their skills and talents by preparing fine dishes, and also to give them the opportunity to travel to other countries to expand their experience by bringing along a flavour of Thailand and its art of food to the world.
The winner of this contest received not only cash prize but would also enjoy an opportunity to compete in the International Young Chef Rôtisseurs  Competition event this year which will be held in Taipei in September 2018.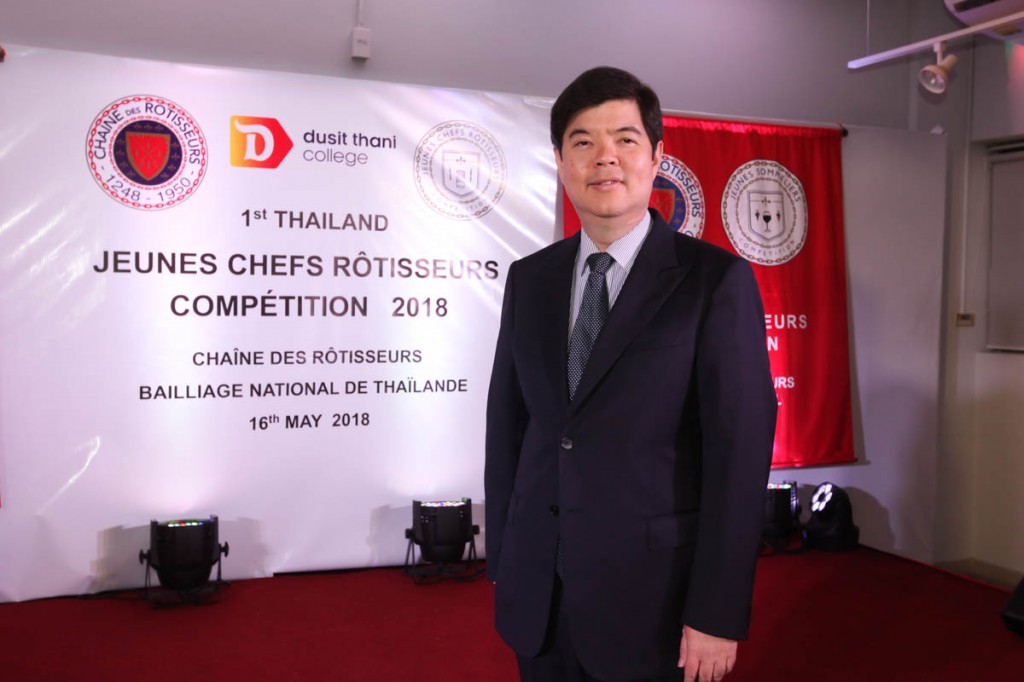 The organization of 
Thailand's 1st Young Chefs Rôtisseurs Competition was led by Chaîne Bailli Délégué Arto Artinian together with Conseiller Gastronomique Alessandro Haab,  with the support of Dr. Sarote  Pomprapha of Dusit Thani College Excellent Center Bangkok.
Among the seven young chef competitors, Chef Manila Ragsaboon of Restaurant Brasserie 9  Bangkok was named the winner, while the second place went to  Chef Sirichai Phirasopha of Waldorf  Astoria  Bangkok and in the third place Chef  Teerapong Kukiattisak of Intercontinental Bangkok.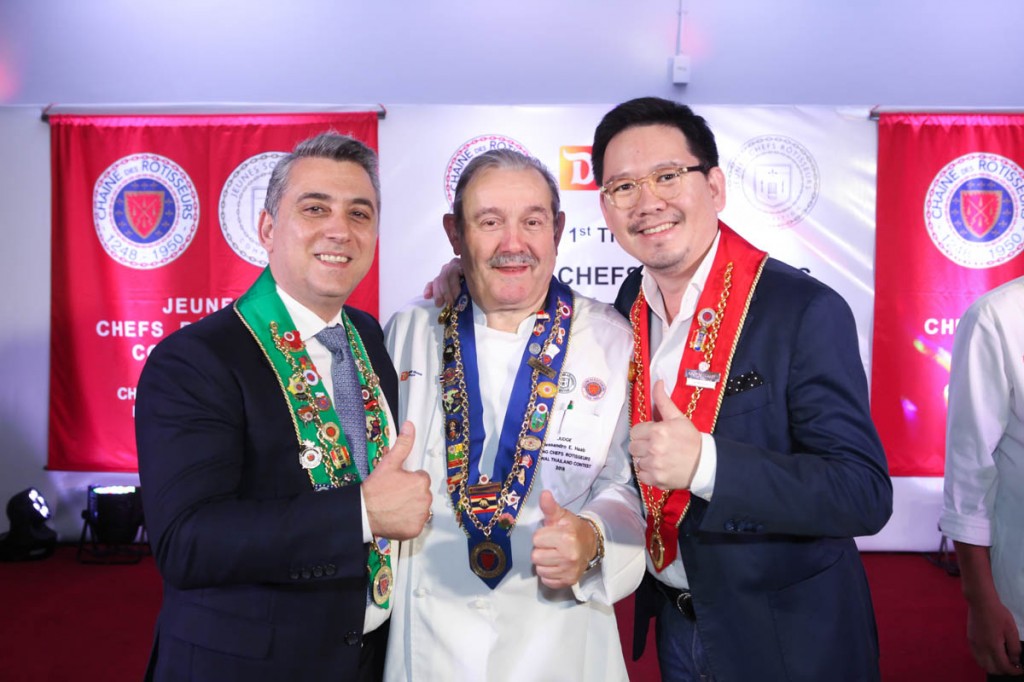 COMPETITOR LIST
Chef  Teerapong Kukiattisak, Intercontinental Hotel Bangkok
Chef Sirichai Phirasopha, Waldorf  Astoria Hotel Bangkok
Chef Ronnakorn Prakon, Grand Hyatt Hotel Bangkok
Chef Manila Ragsaboon, Restaurant Brasserie 9 Bangkok
Chef  Natcha  Saengow, Dusit Thani College Bangkok
Chef  Sakollapat Suwannaprom, Grand Hyatt Erawan Bangkok
Chef Anuphap Tuiai, The Naka Island Resort & Spa Phuket
JUDGES LIST
Mr. Arto  Artinian,  Bailli  Délégué Chaine des Rôtisseurs Thailand
Mr. Mark Bannon, Food & Beverage Director, Intercontinental Bangkok
Mr. Jonathan  Bruell, Executive Chef, The Boathouse Phuket
Ms. Rungthiwa Chummongkhon,  Chef de Cuisine, 

Waldorf  Astoria Bangkok 

Mr.  Mohammad Farran, Production Manager Bangkok Air Catering Bangkok
Mr. Mark Hagenbach, Executive Chef, Sofitel Sukhumvit Bangkok
Mr. Rolando Manesco, Executive  Chef, Intercontinental Bangkok
Mr.  Phatchara  Phiriyaphorn, Chef & Instructor, Dusit Thani College Bangkok
Mr. Kurt Pozzato, Chef @ Home
Mr. Mikael Wenger, Head Chef Cuisine & Instructor, Le Cordon Bleu Dusit Culinary School Bangkok
Mr. Alessandro E. Haab, Master Diploma Chef Bangkok
SPONSOR LIST
Khun Chalai  Chiraprut
Mr. Thomas  Maurer, Travel  Center  Asia Bangkok
Mr. Joe Thawilvejjakul,  Lavazza Coffee Bangkok
Chef Patron Hassan Farran, Alsaray Restaurants Bangkok
Mr. Luca  Sigg, Restaurant  Brasserie 9 Bangkok
Mr. Mohammad Farran, Bangkok Air Catering Bangkok
Mr. Narin Sethichaiyen, Blue Ocean Resort Phuket
Dr. Sarote  Pomprapha and Co – Organizing team from Dusit Thani College Excellent Center Bangkok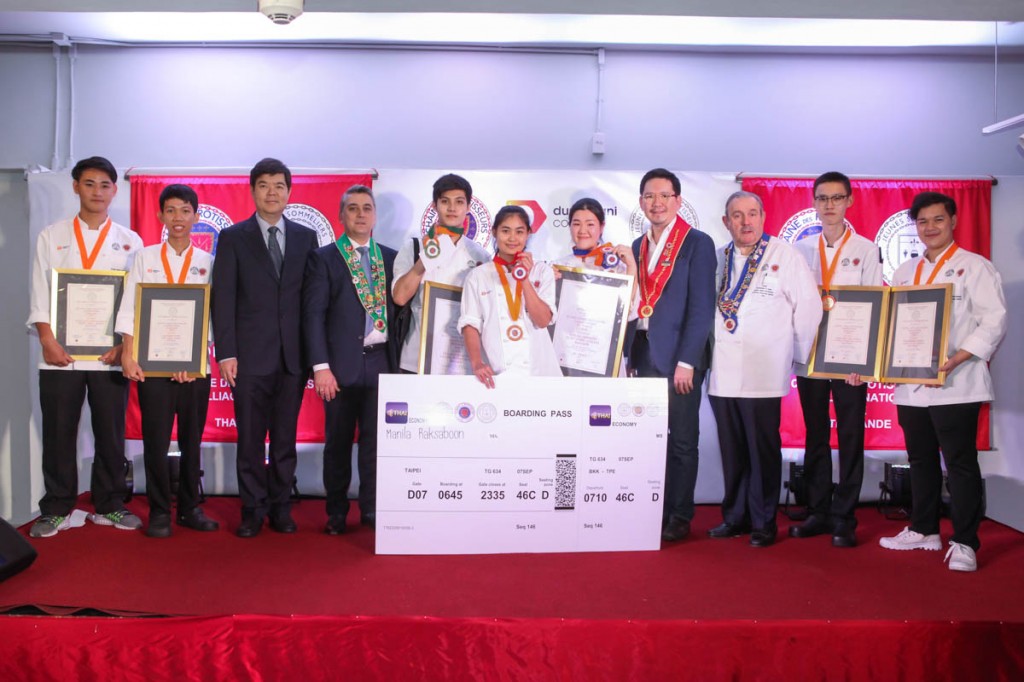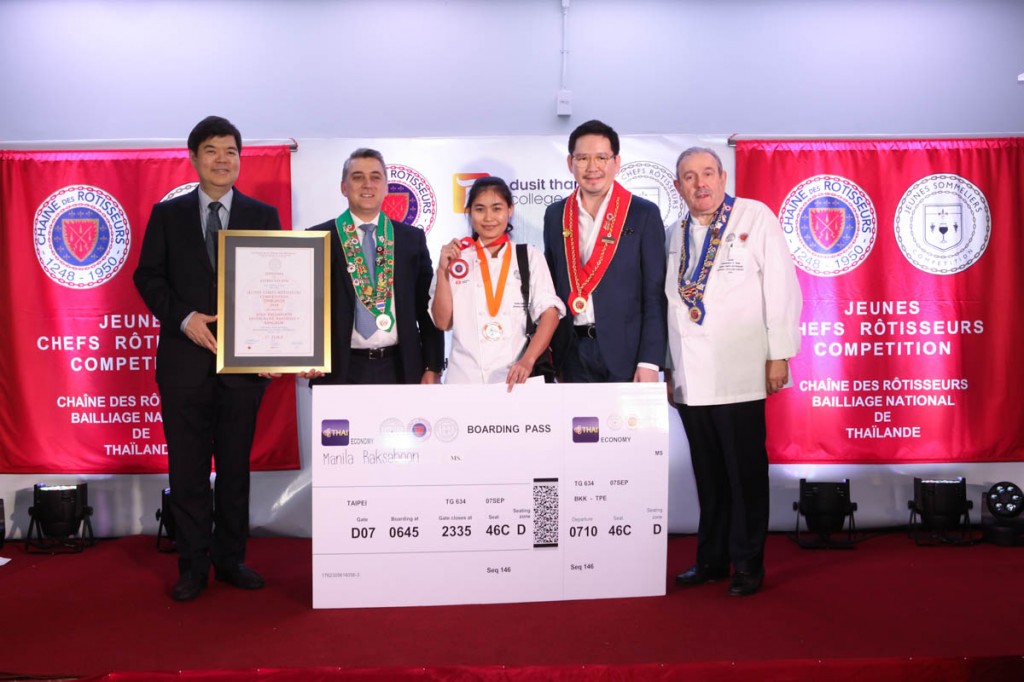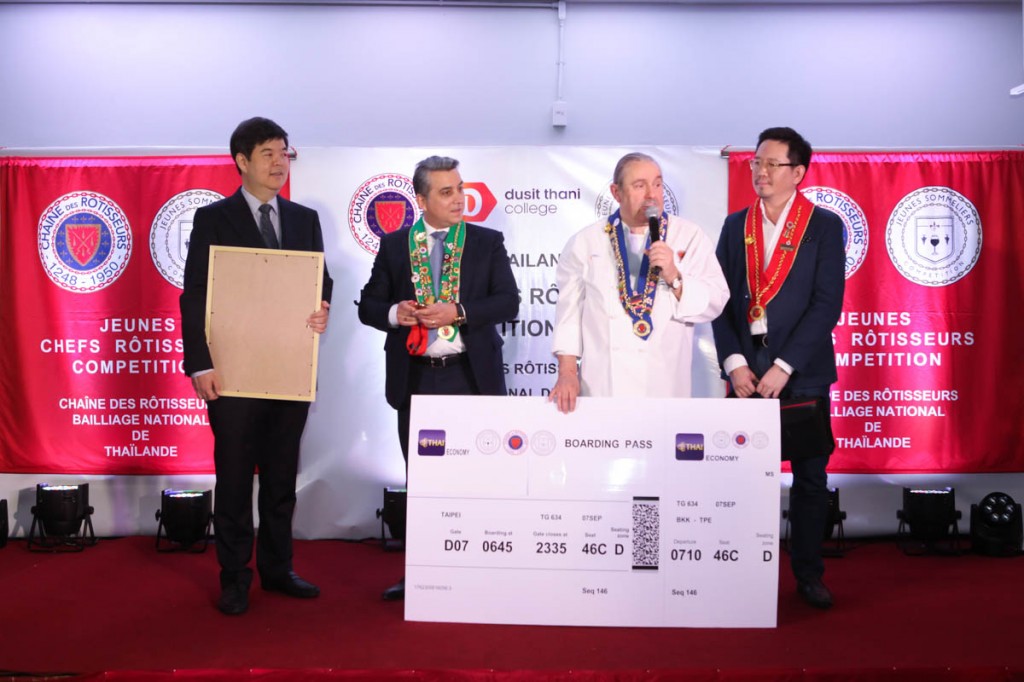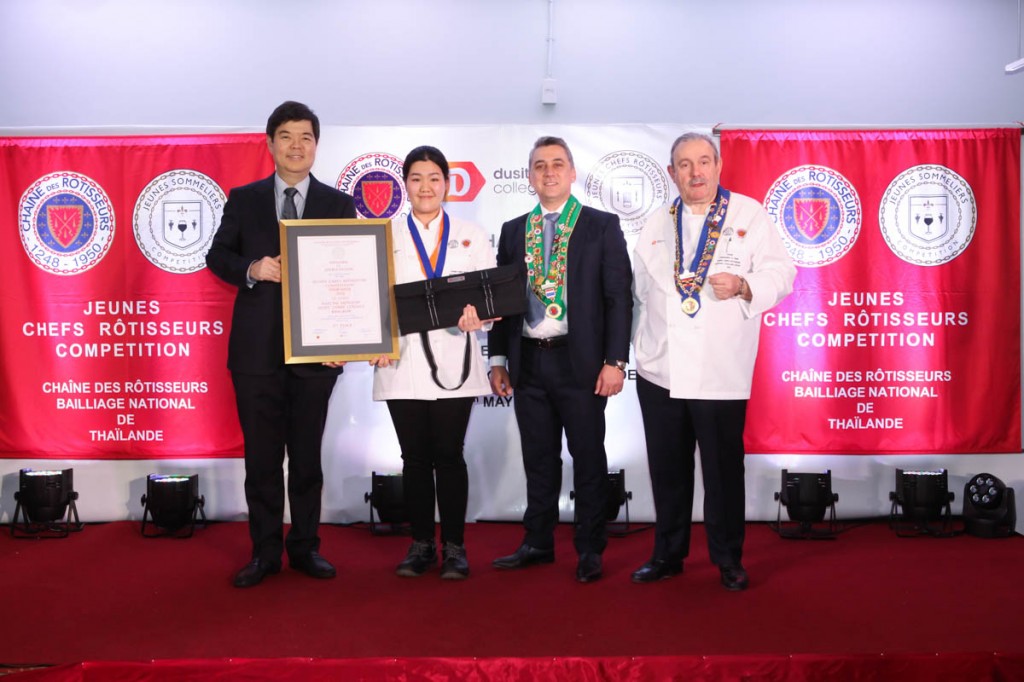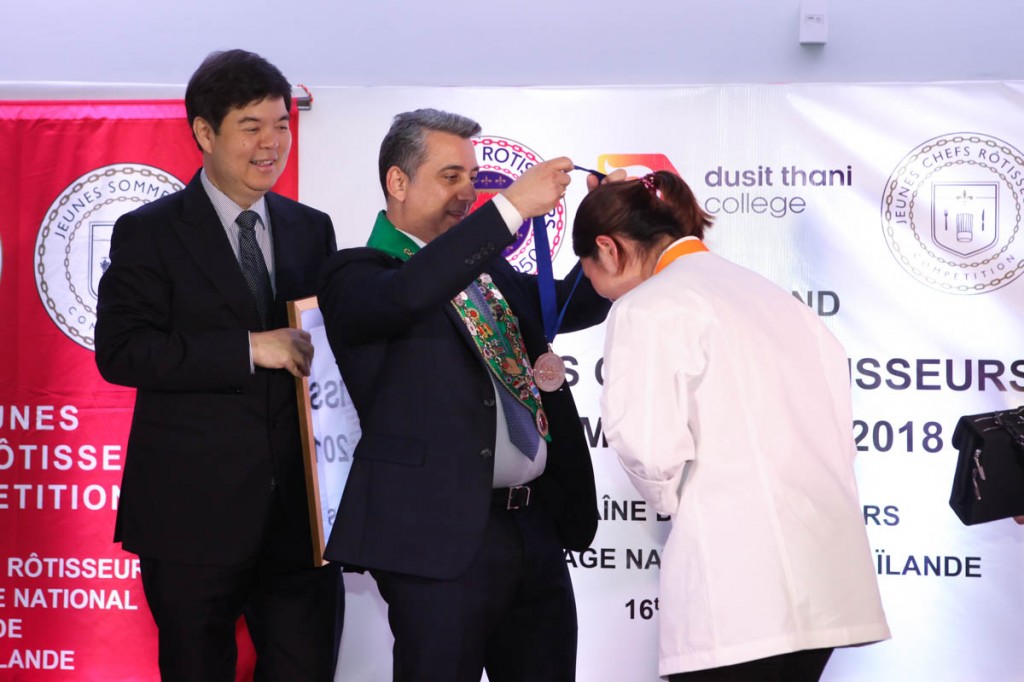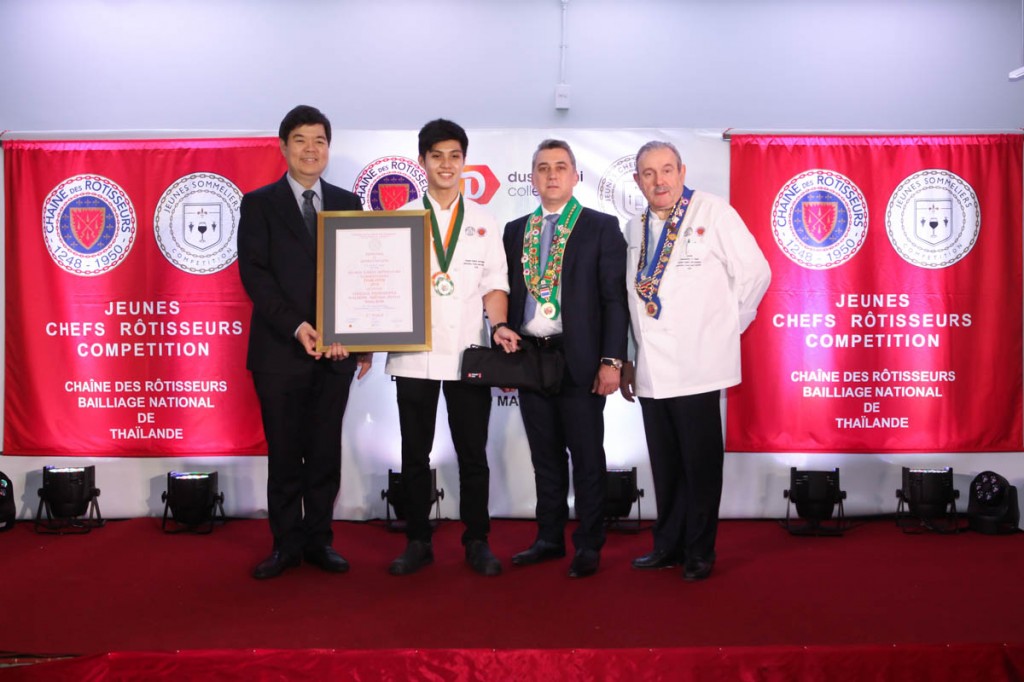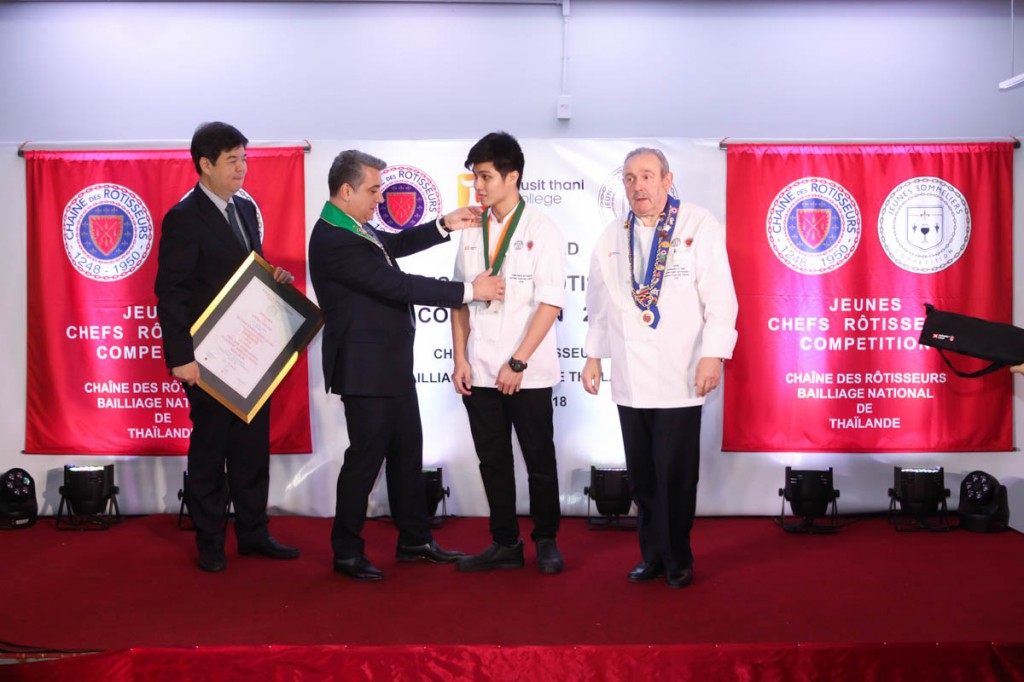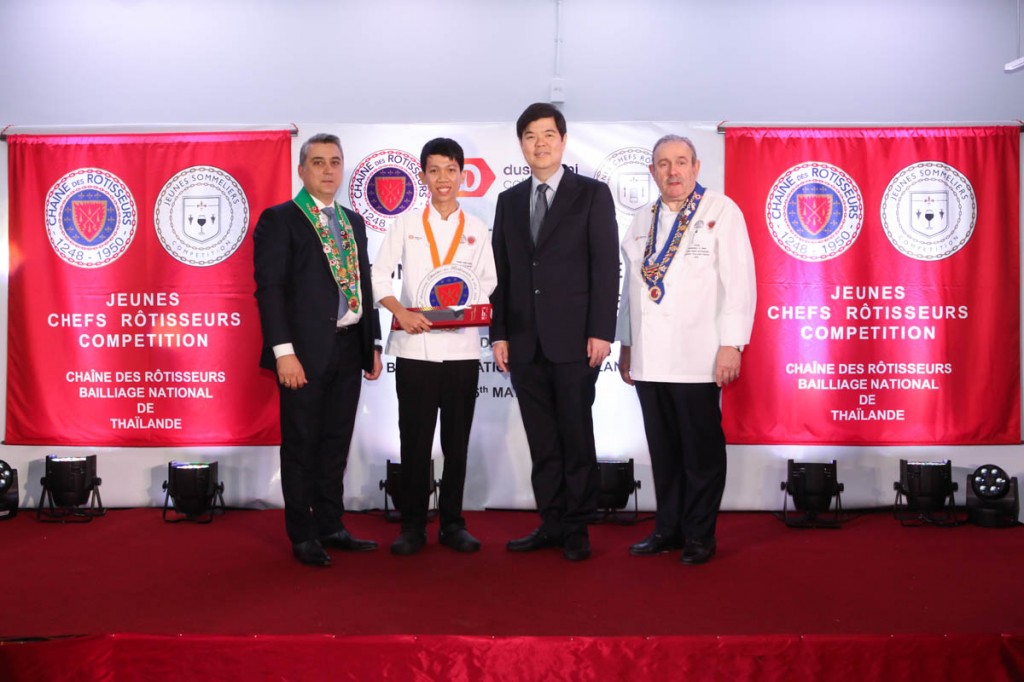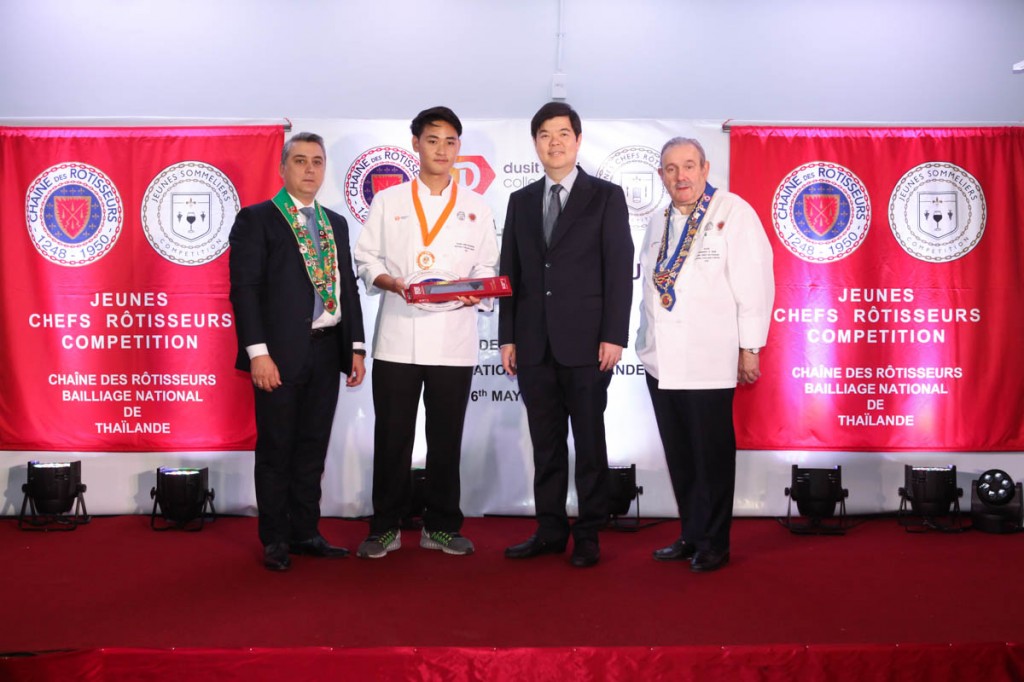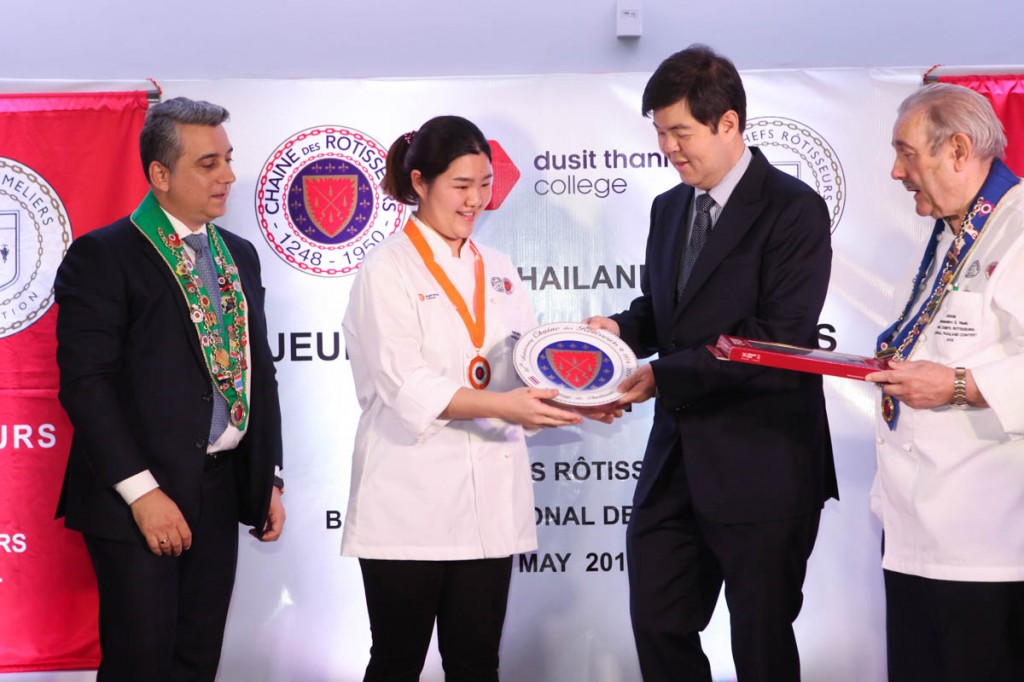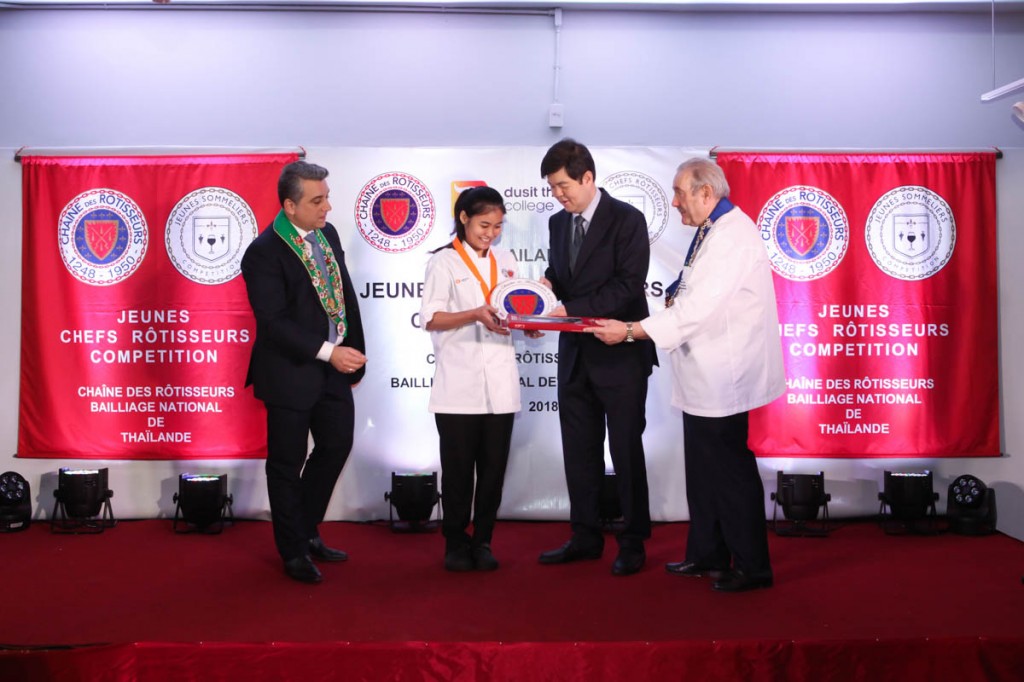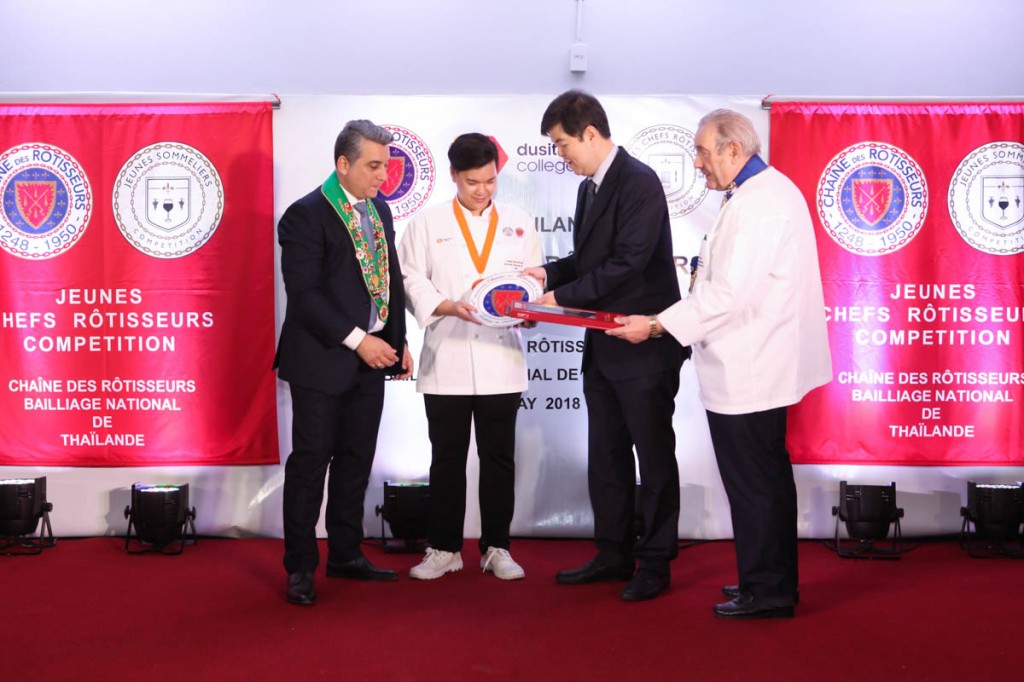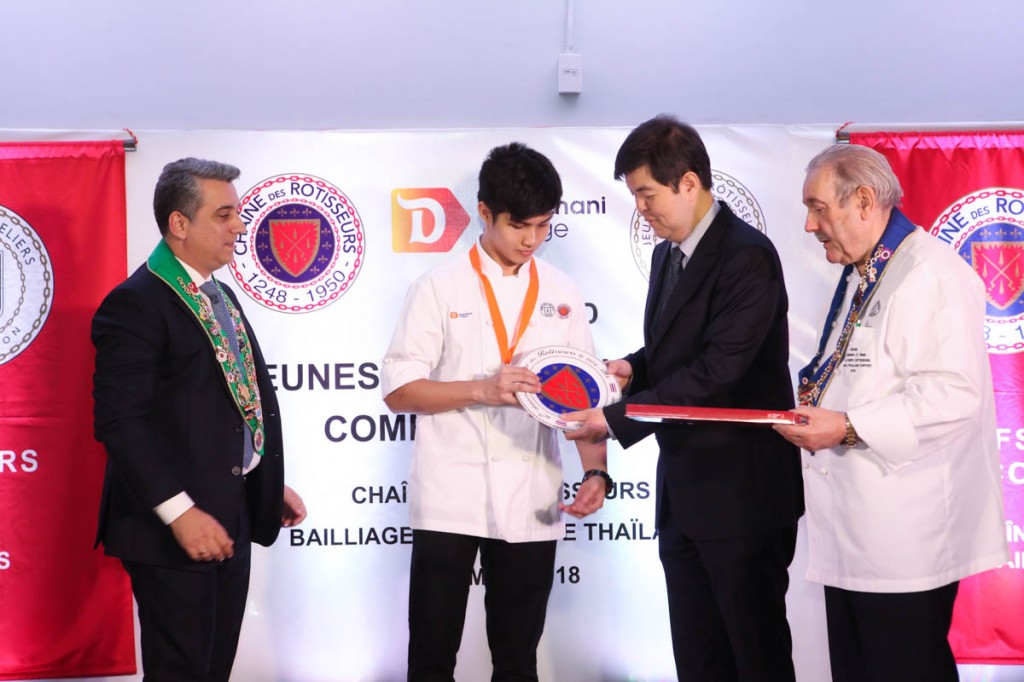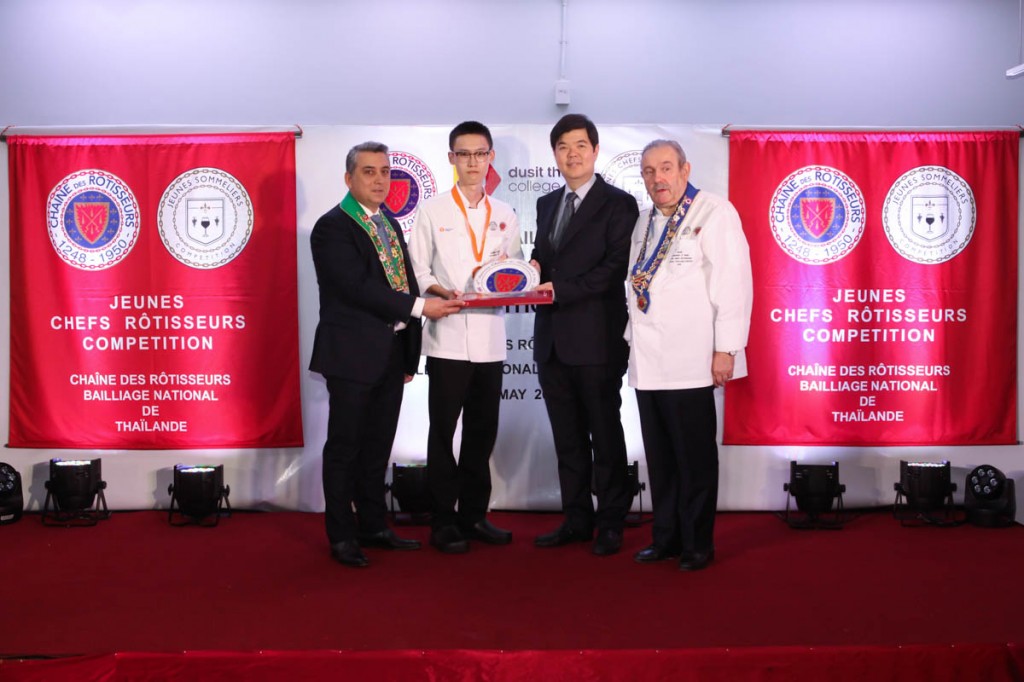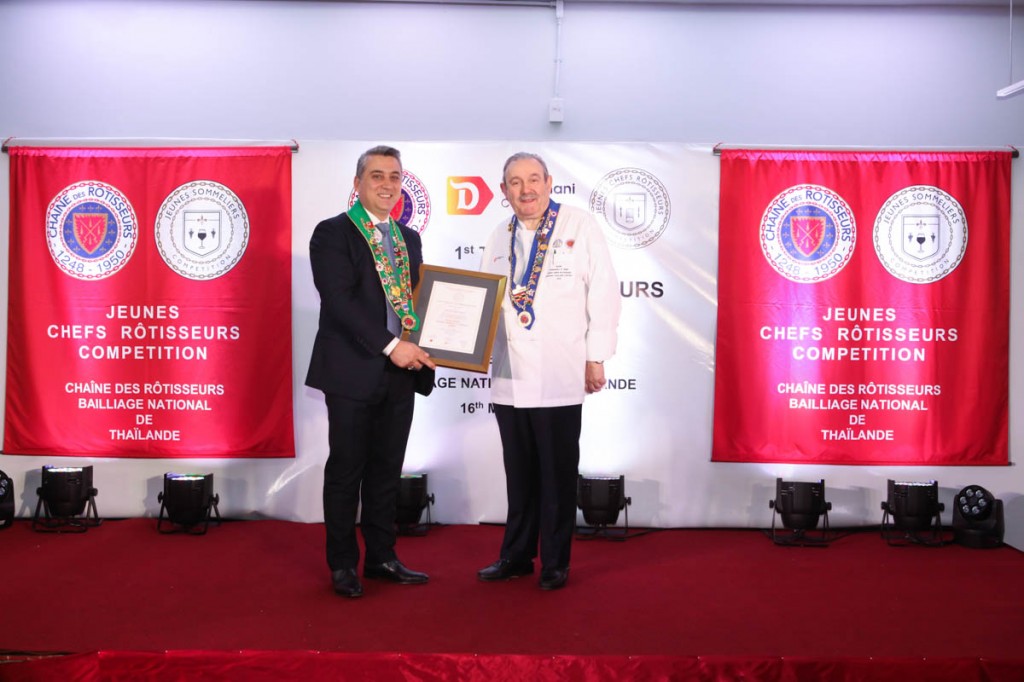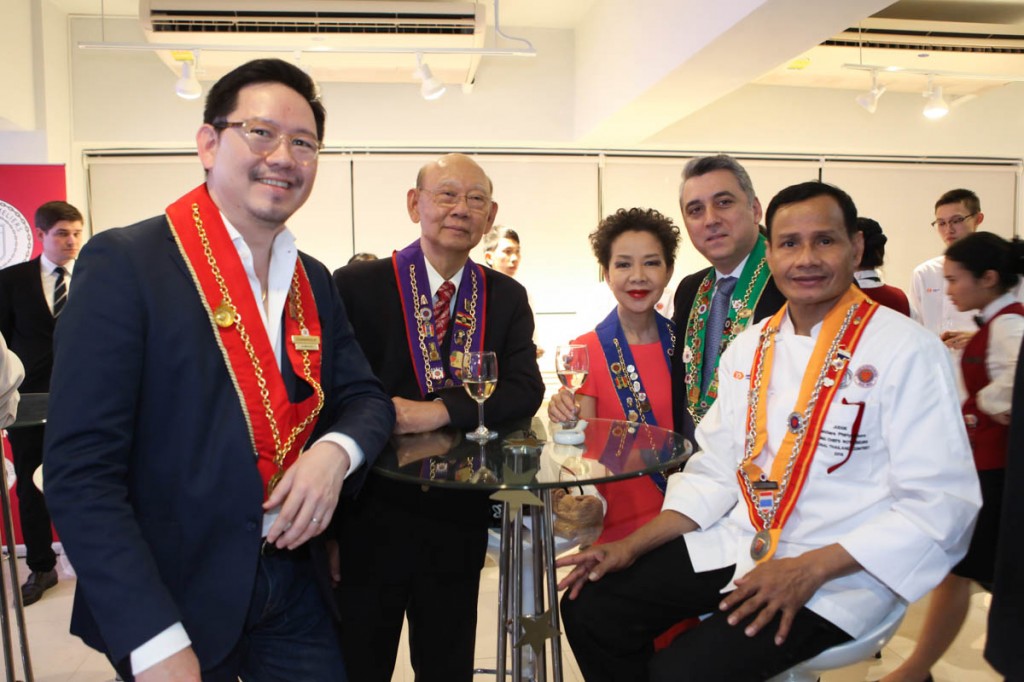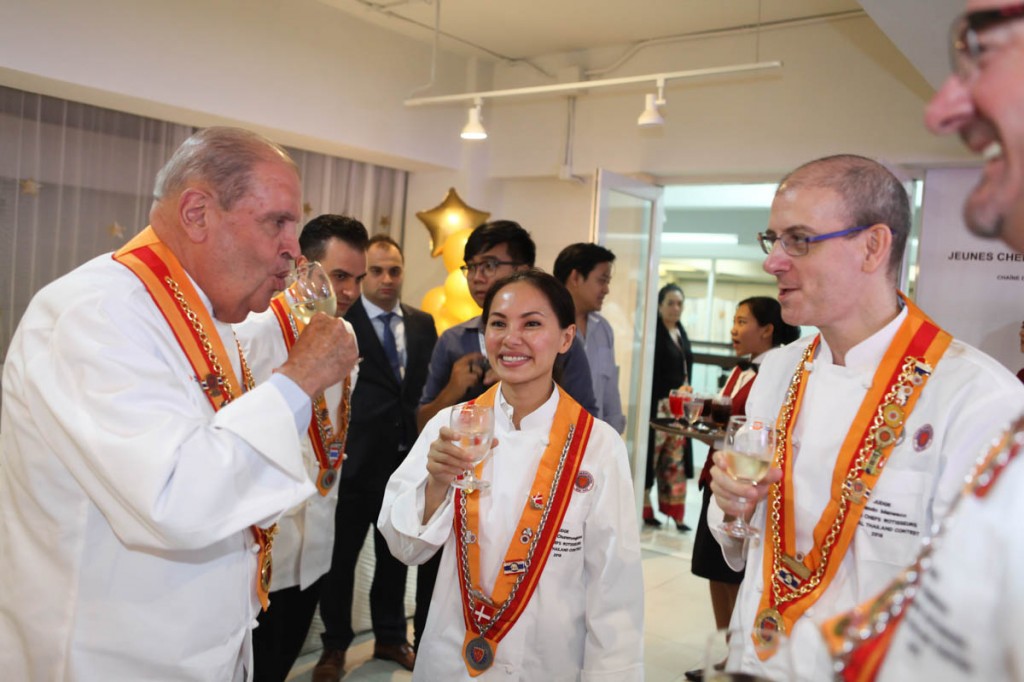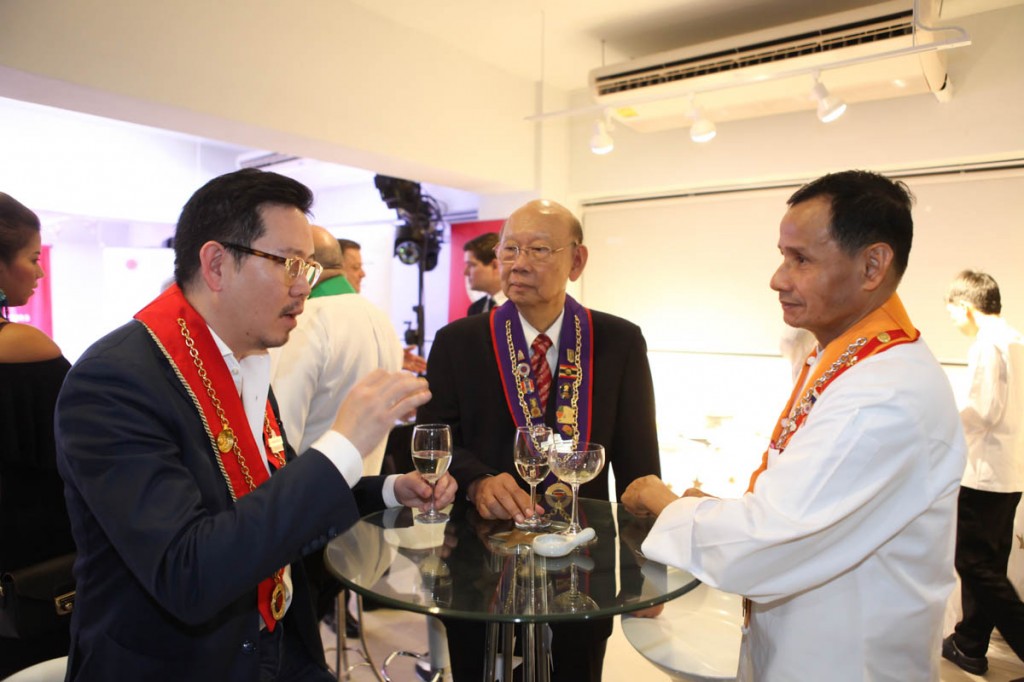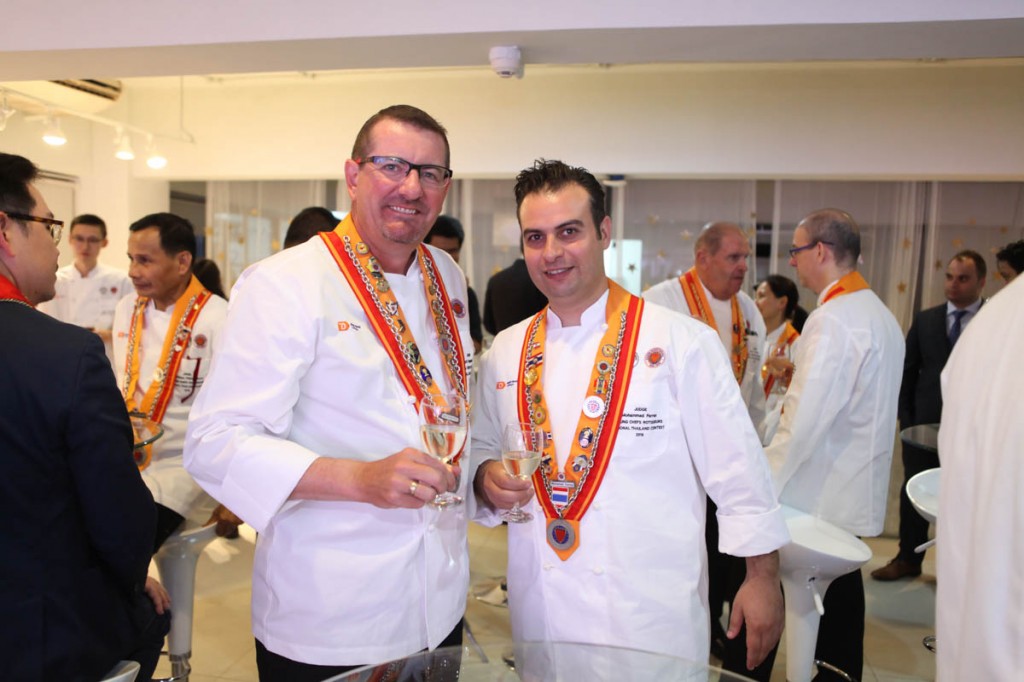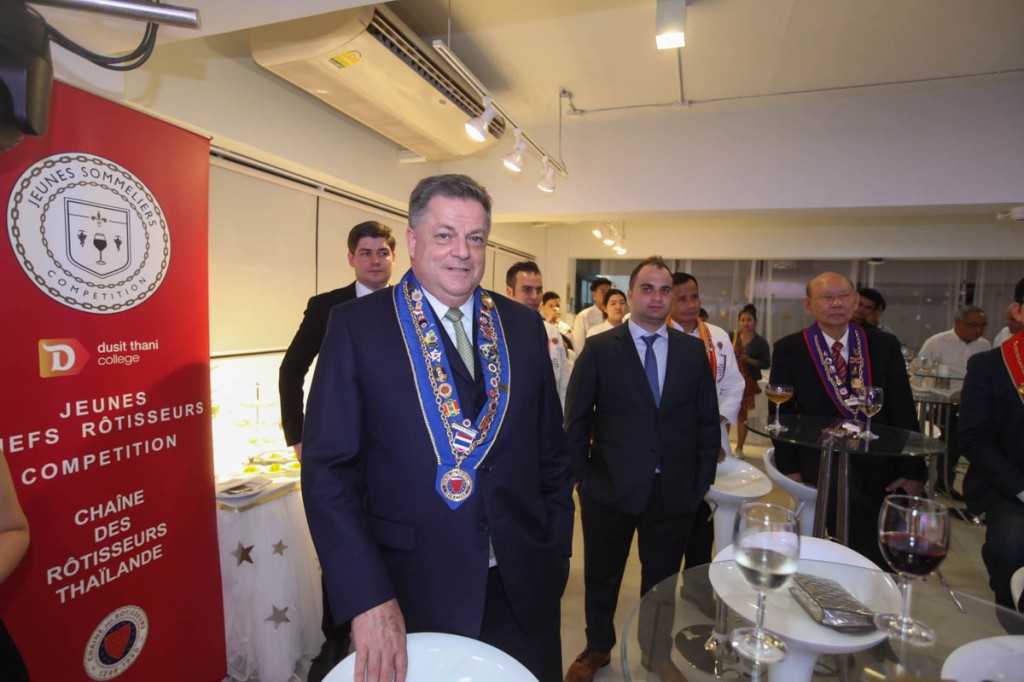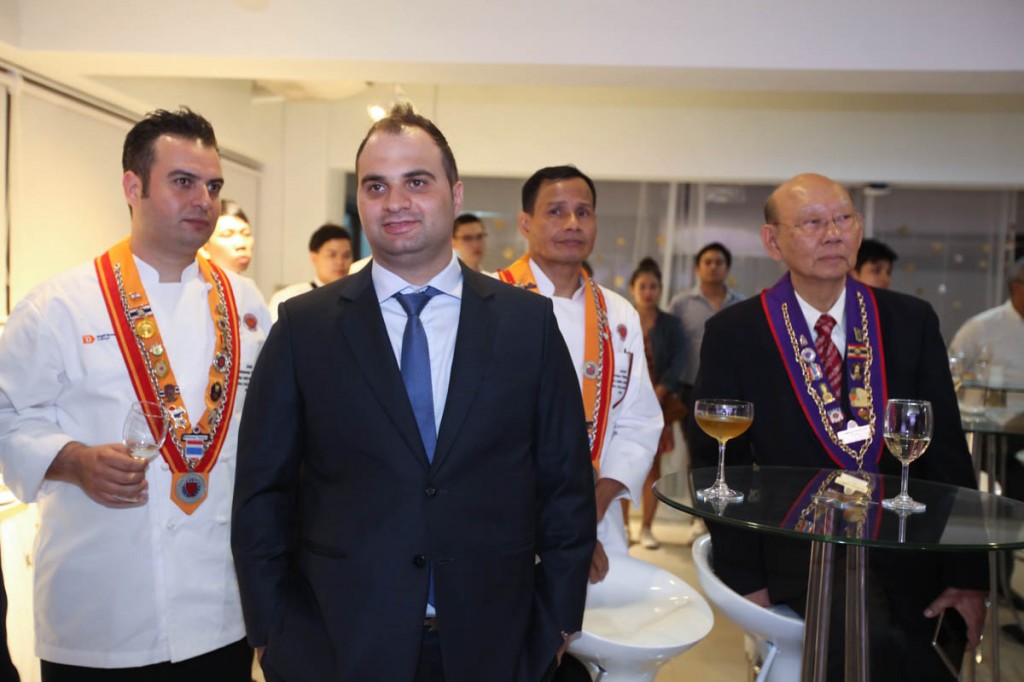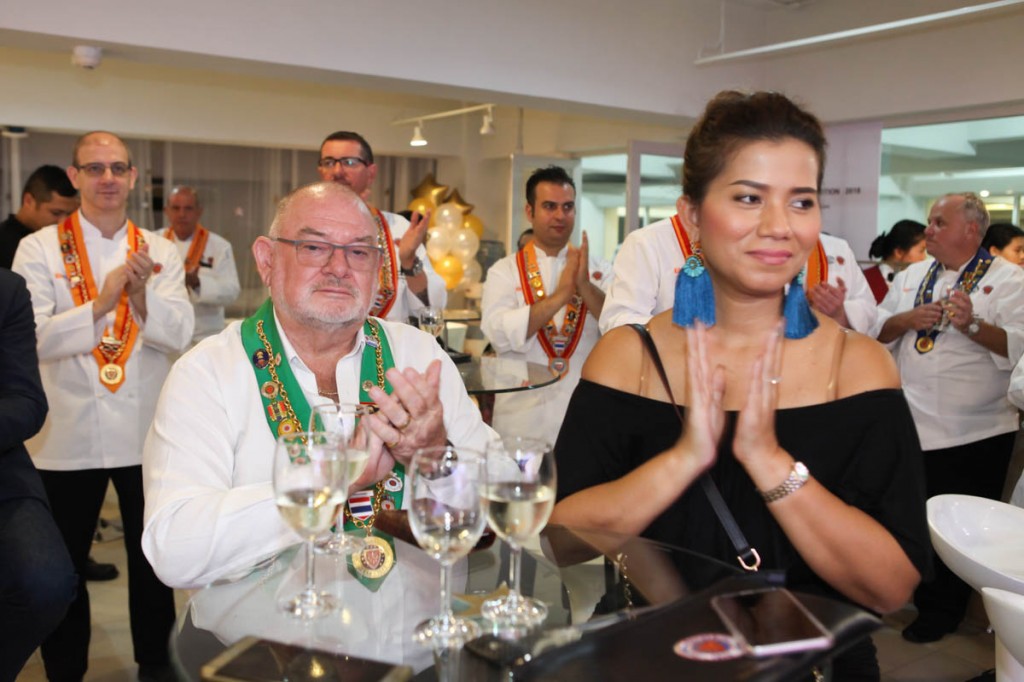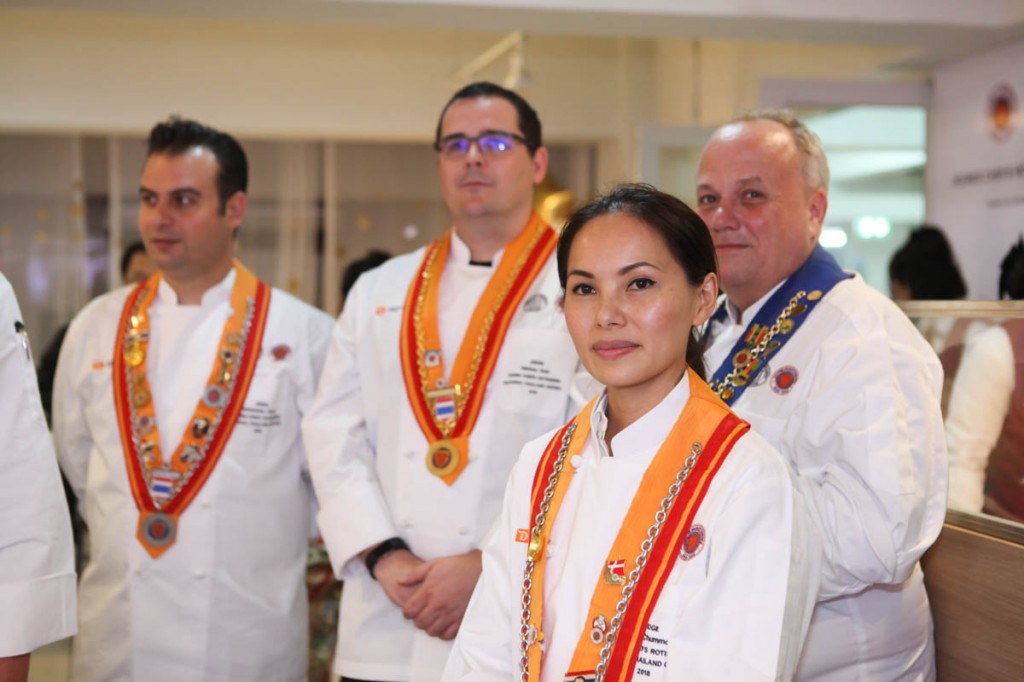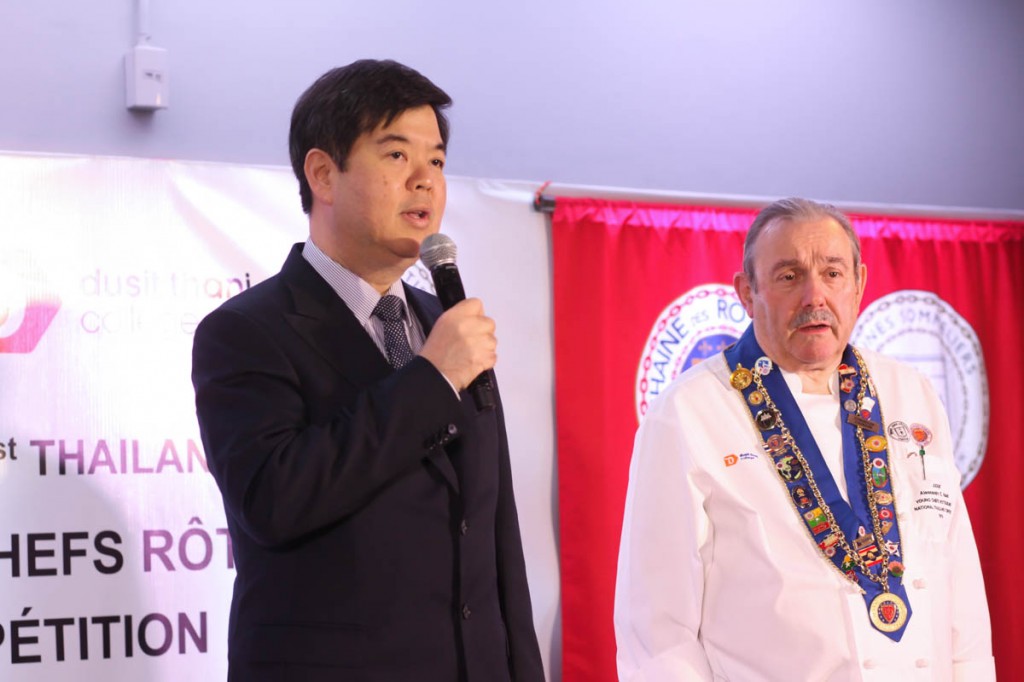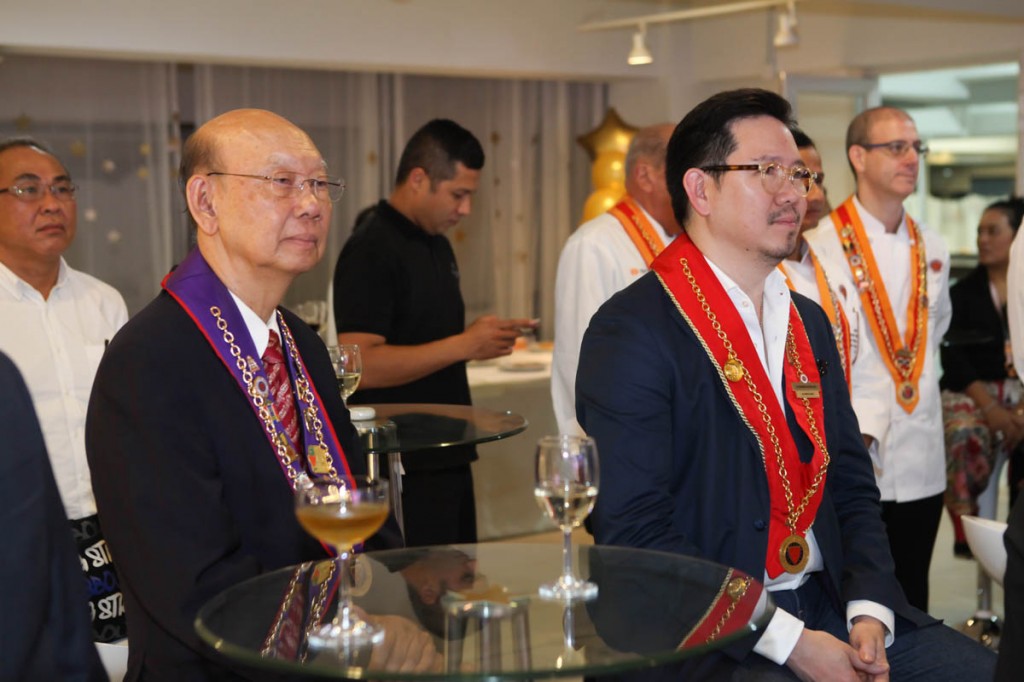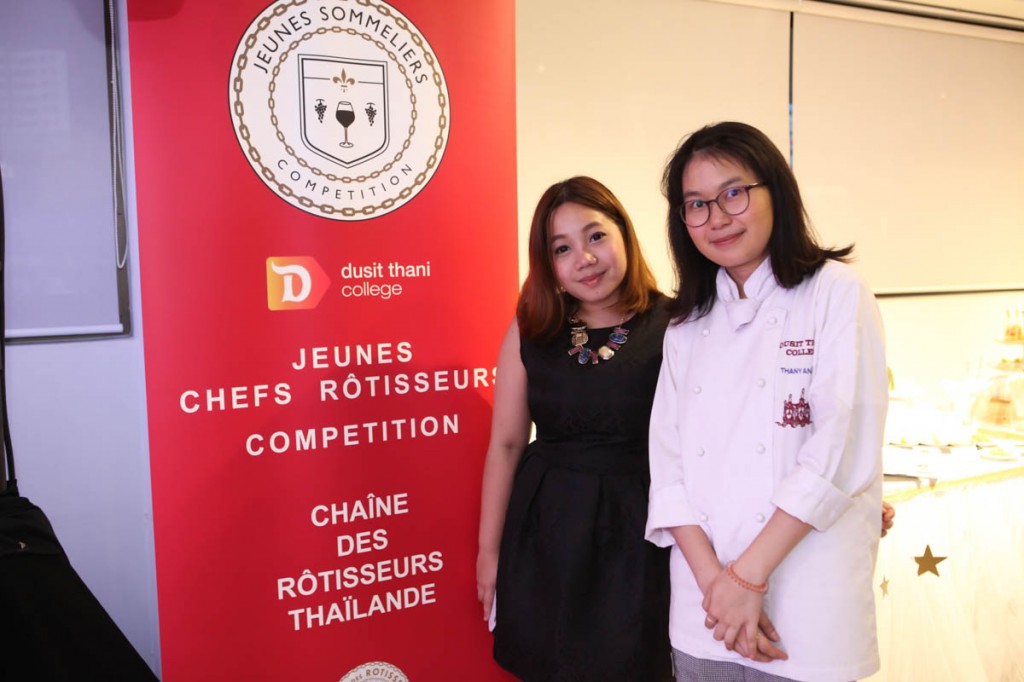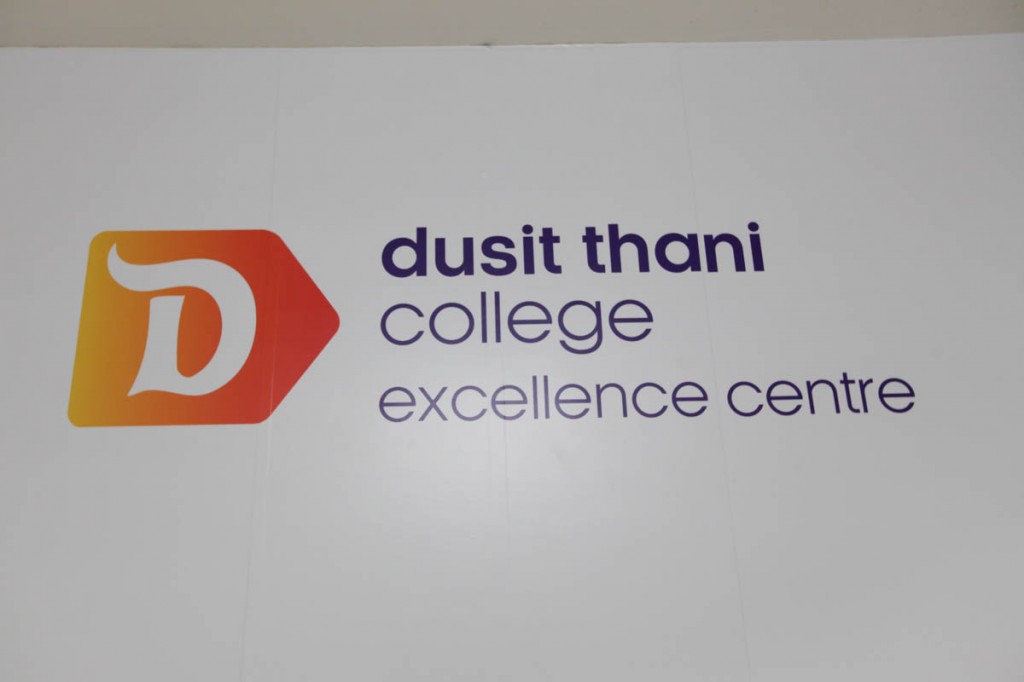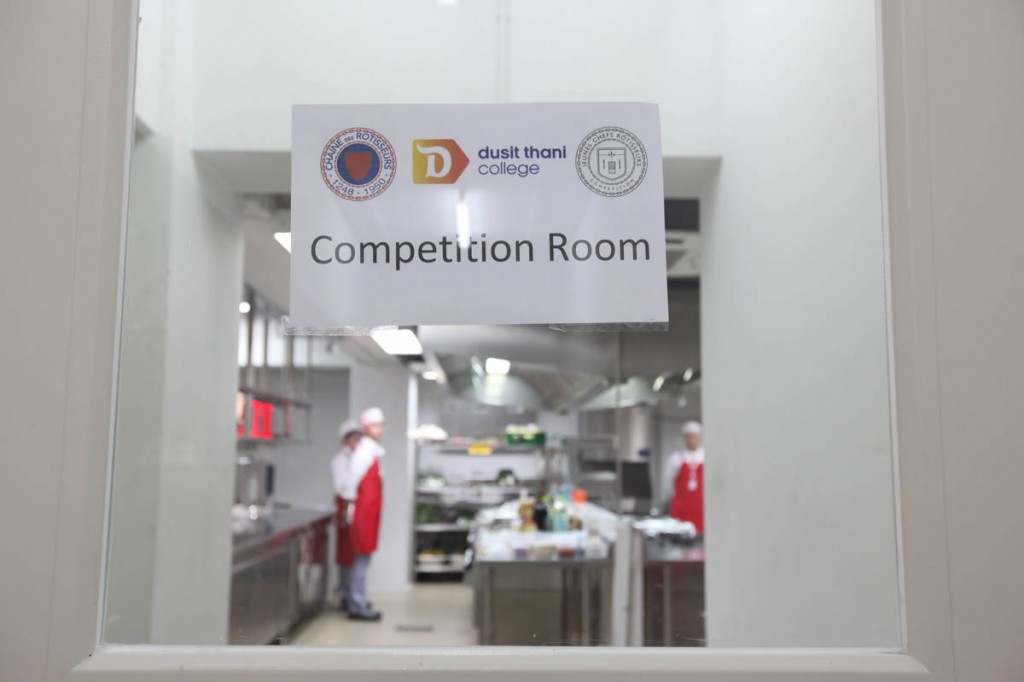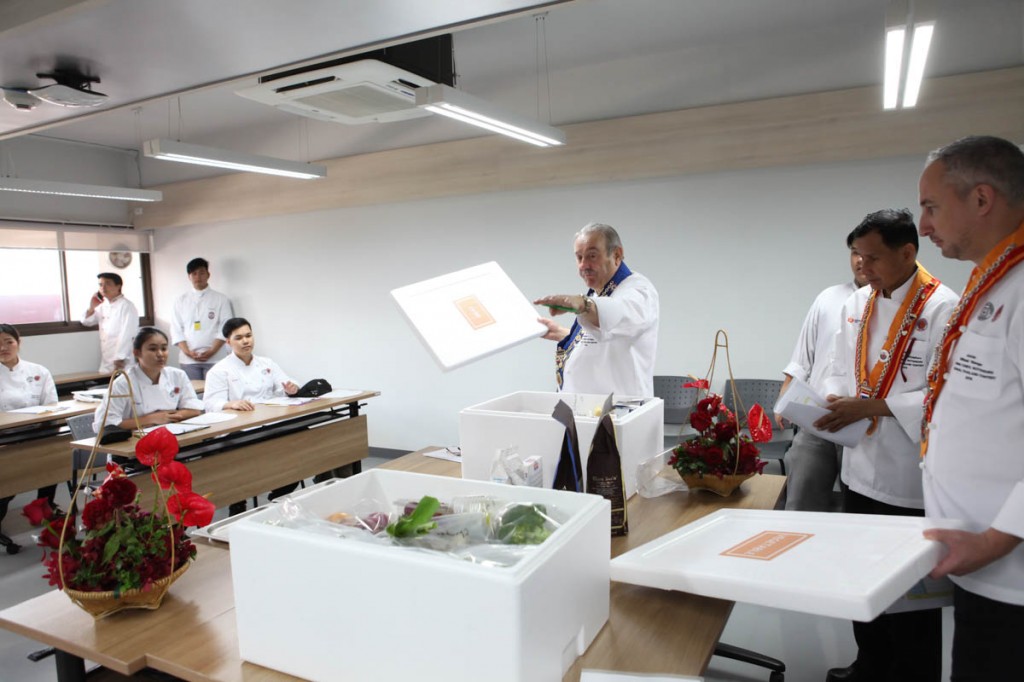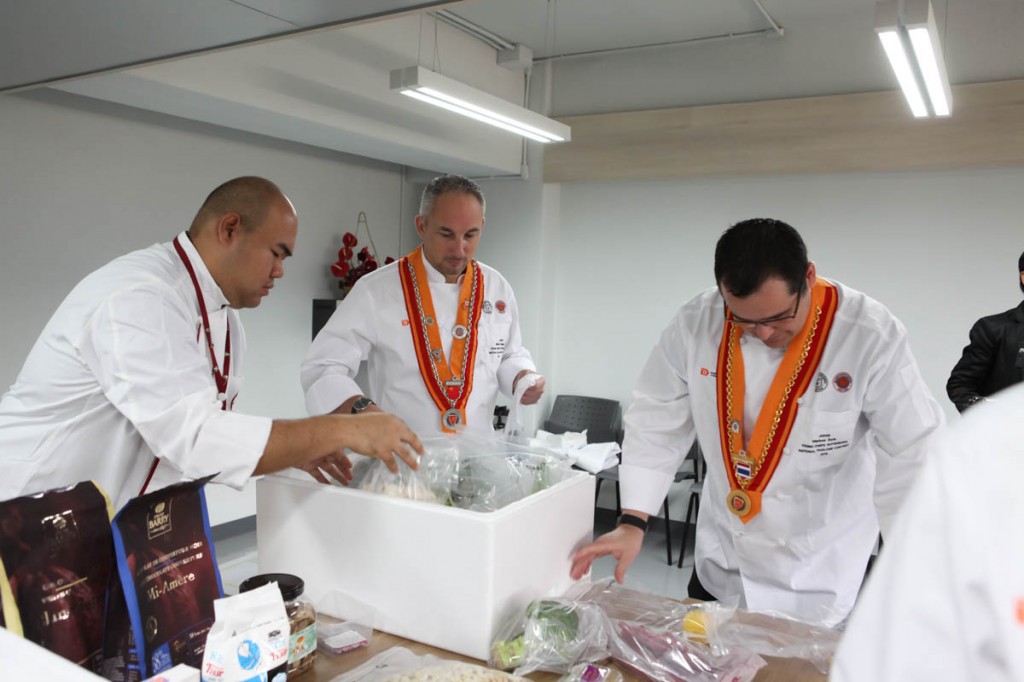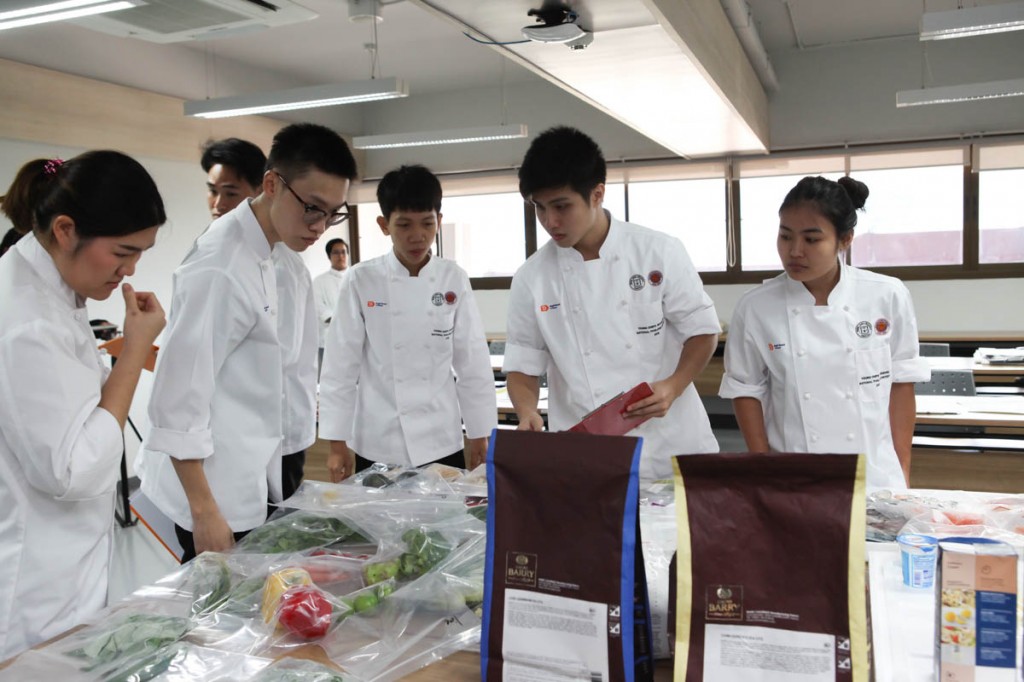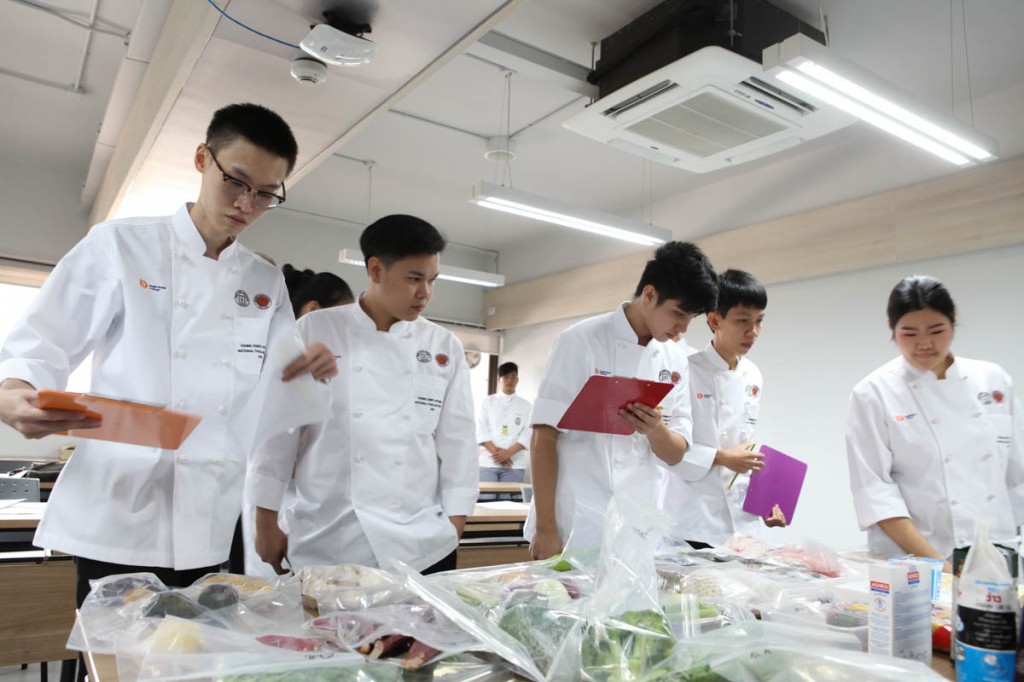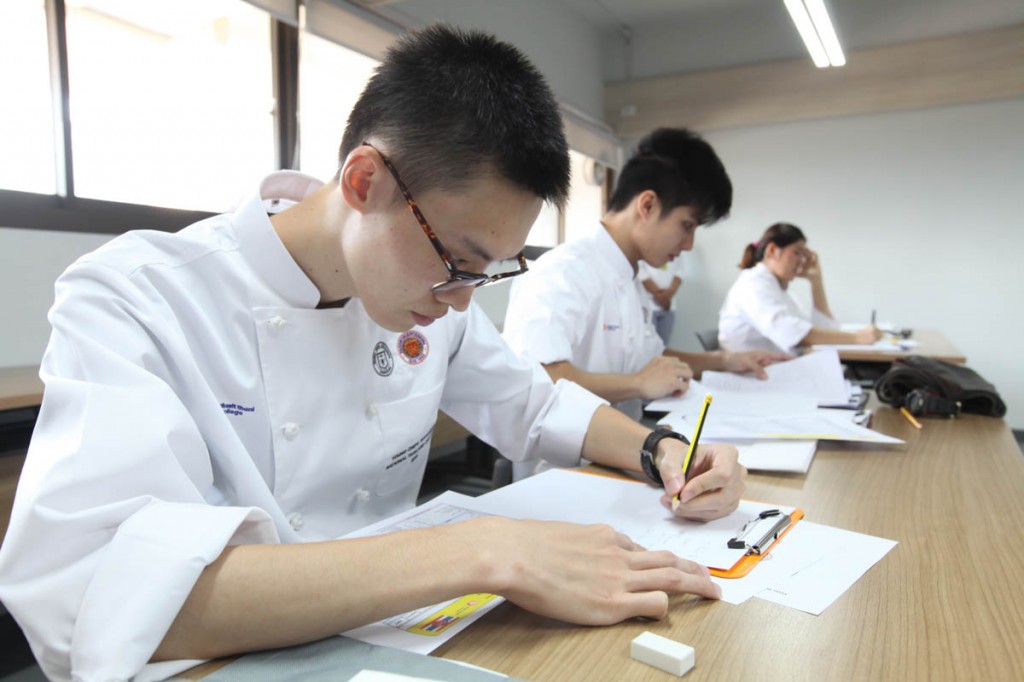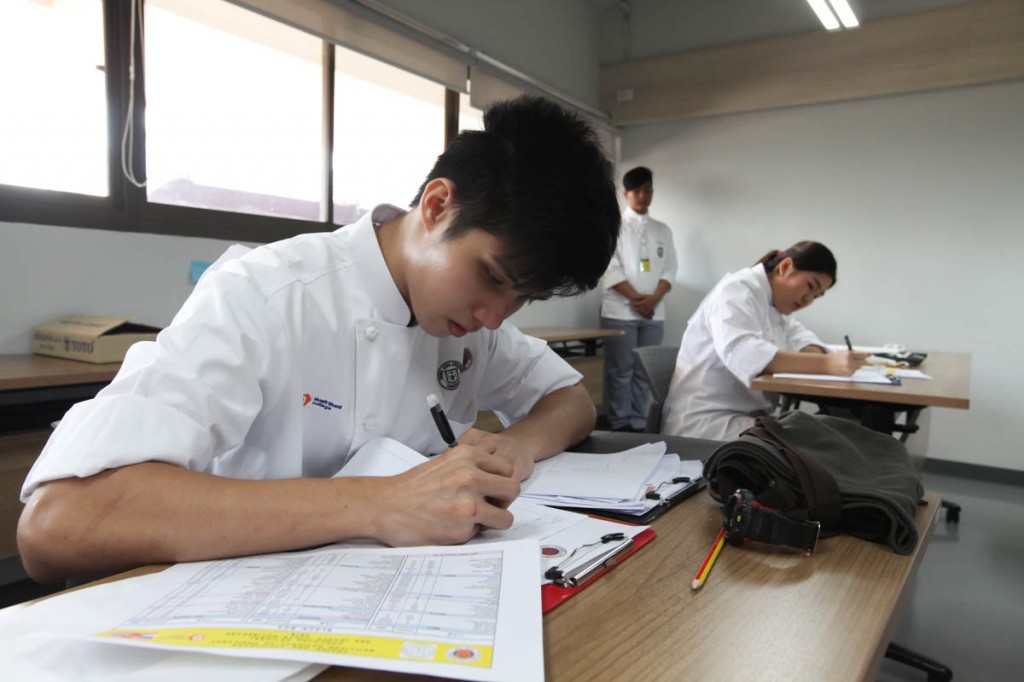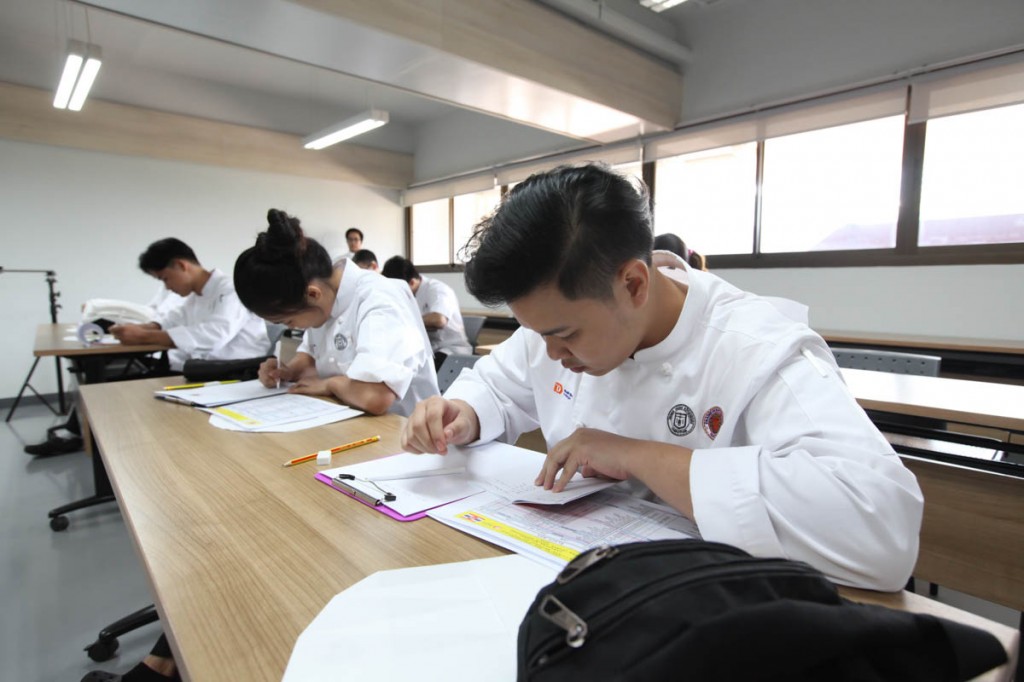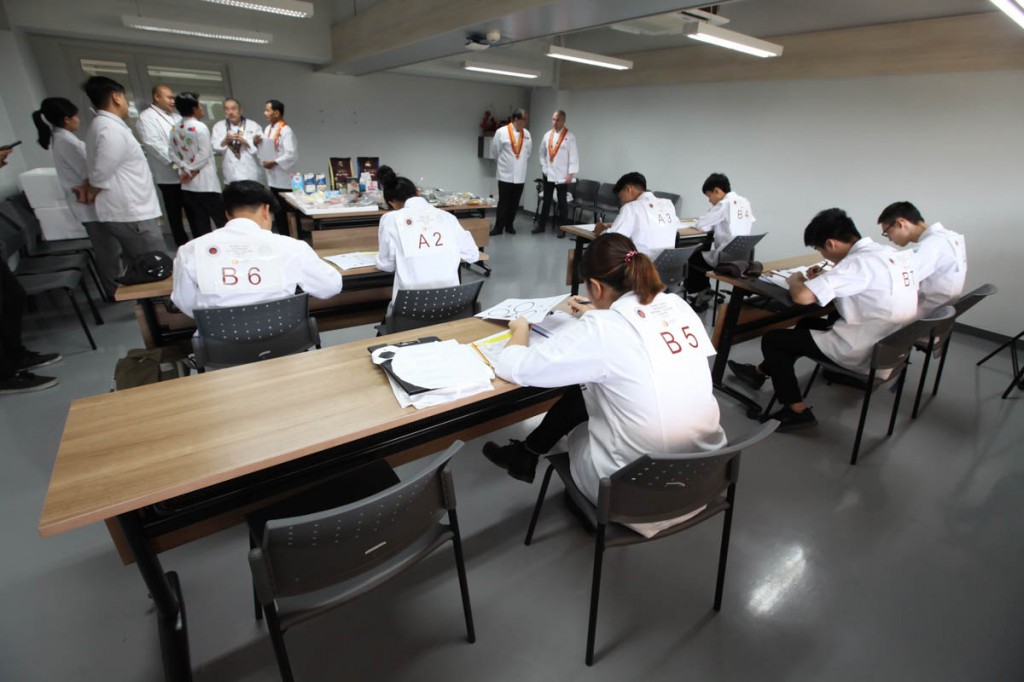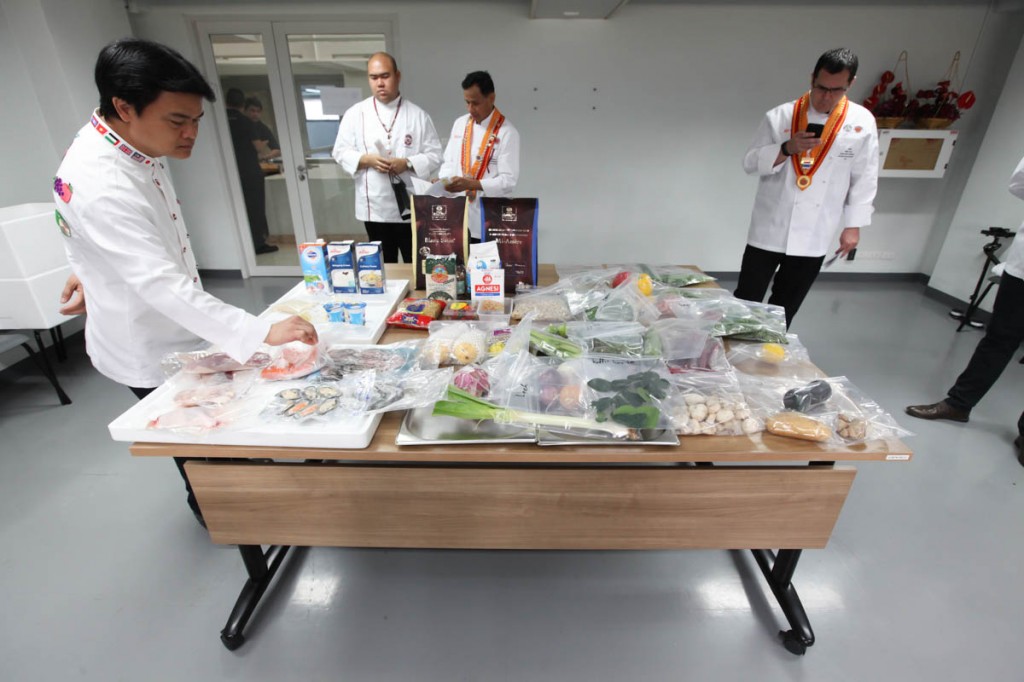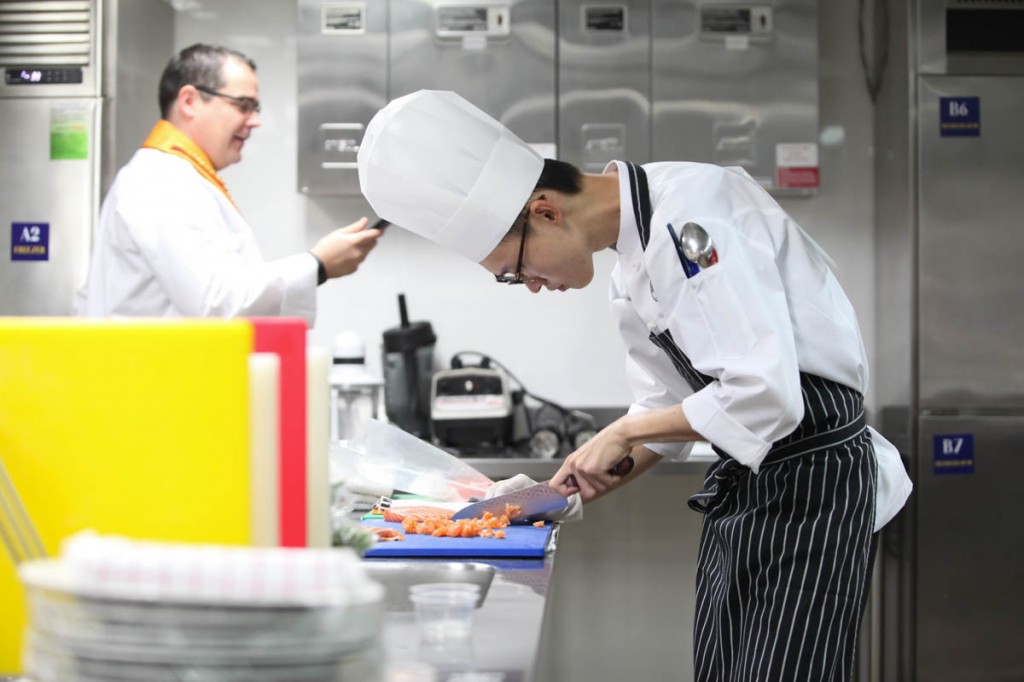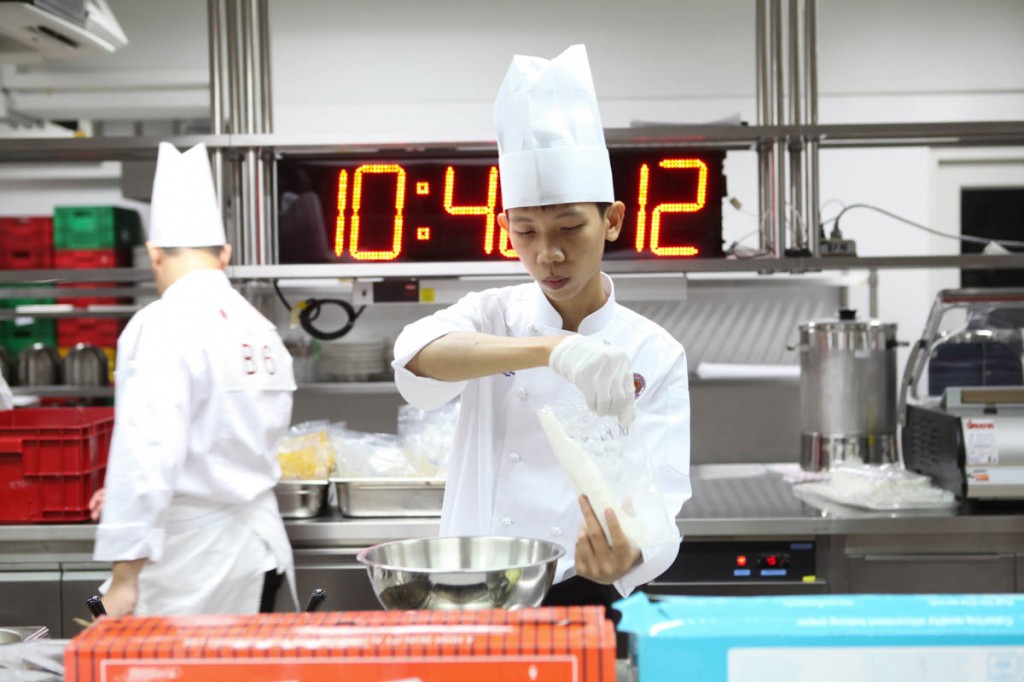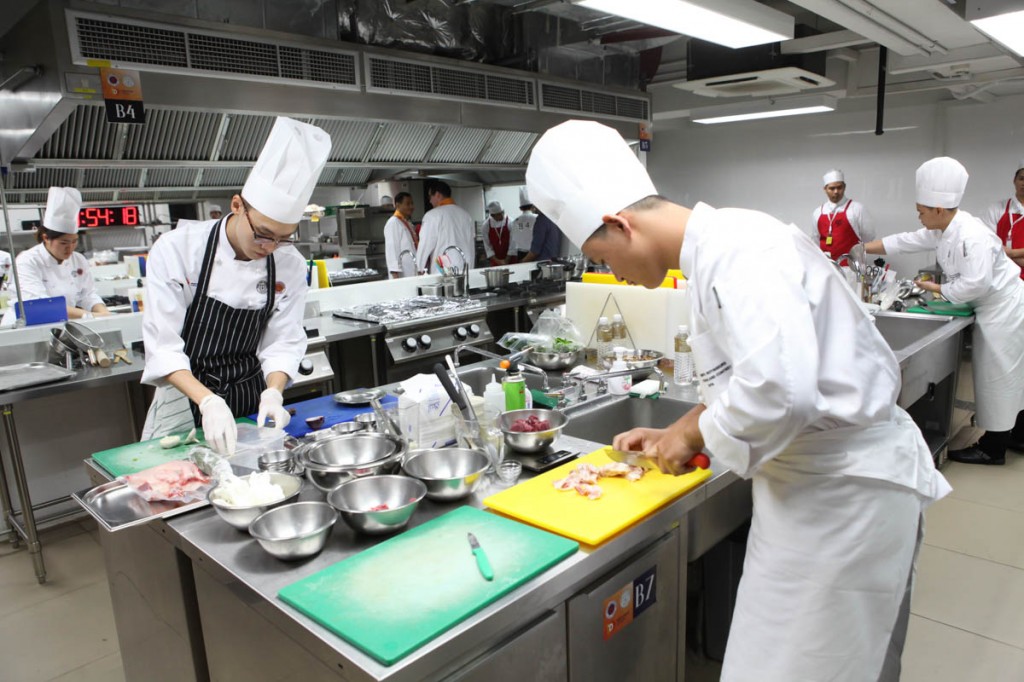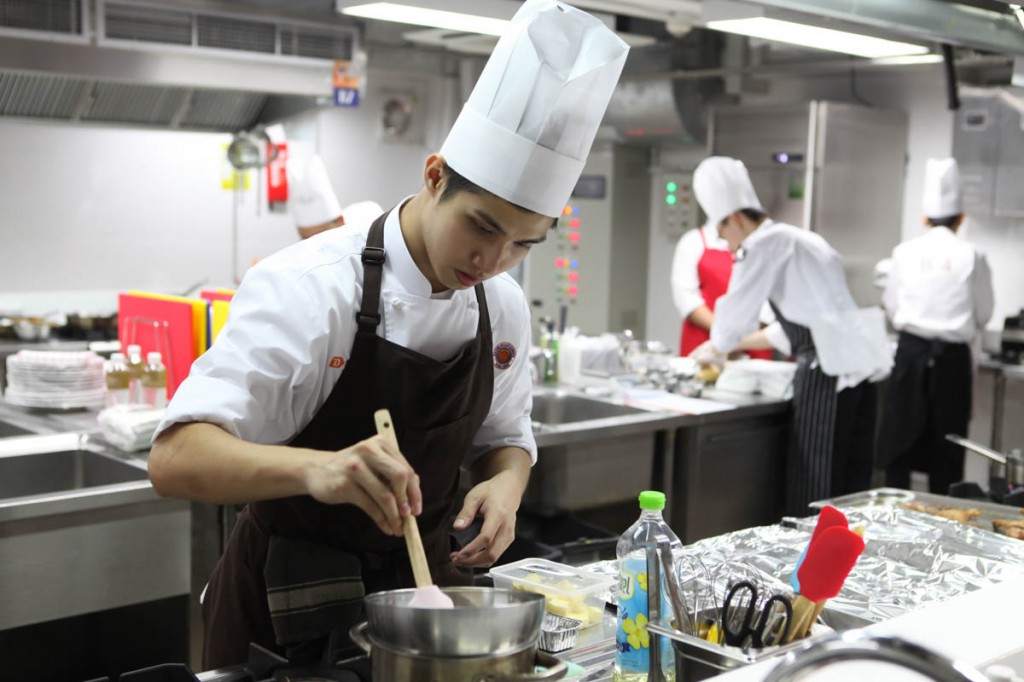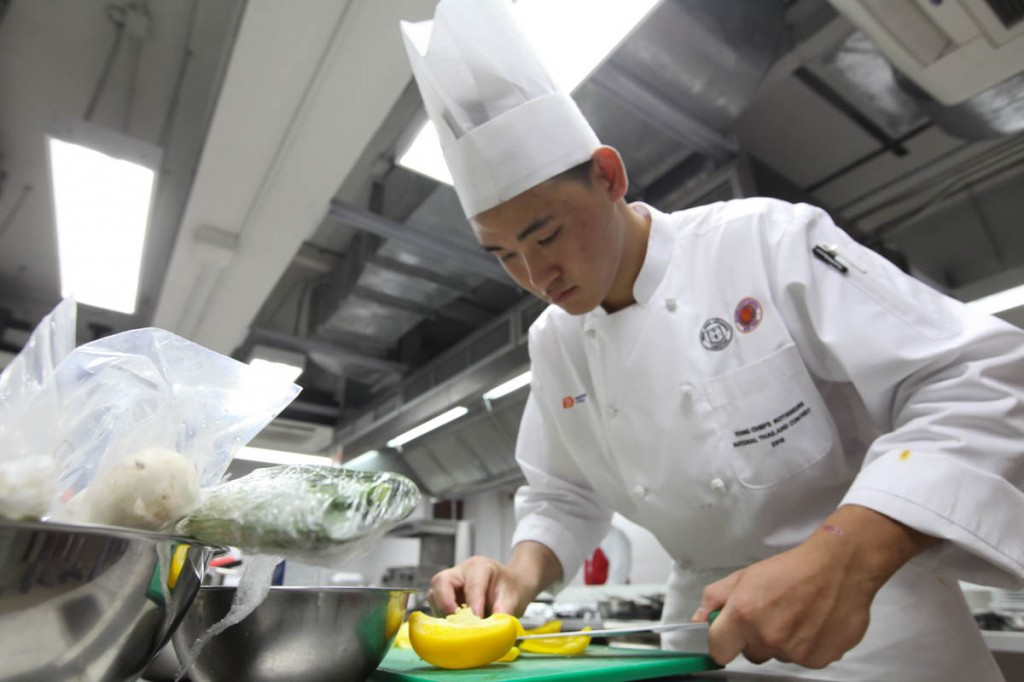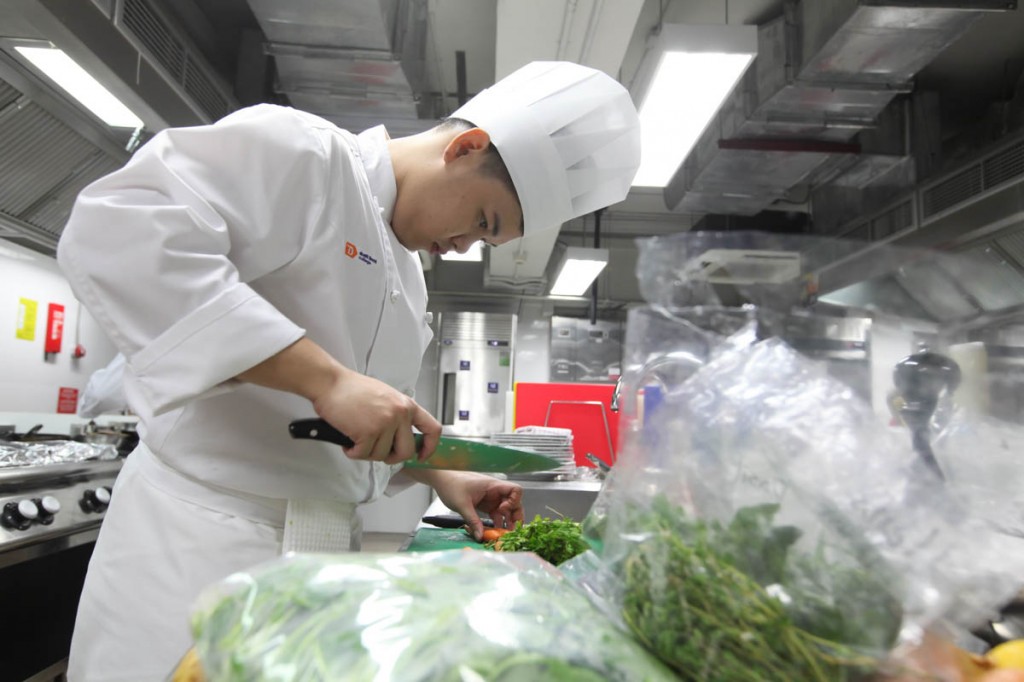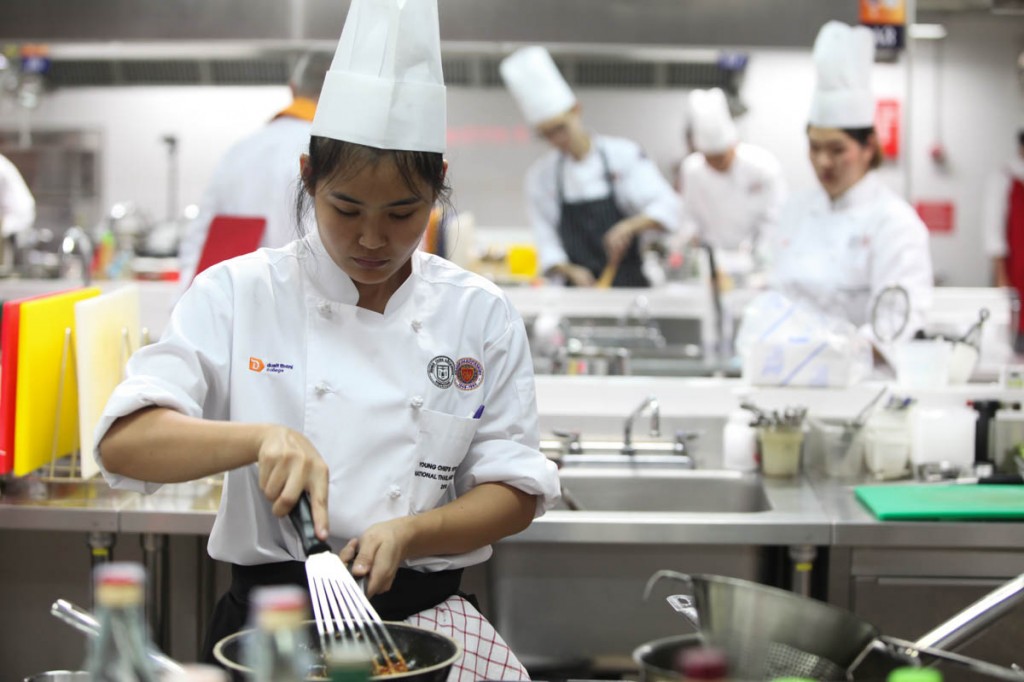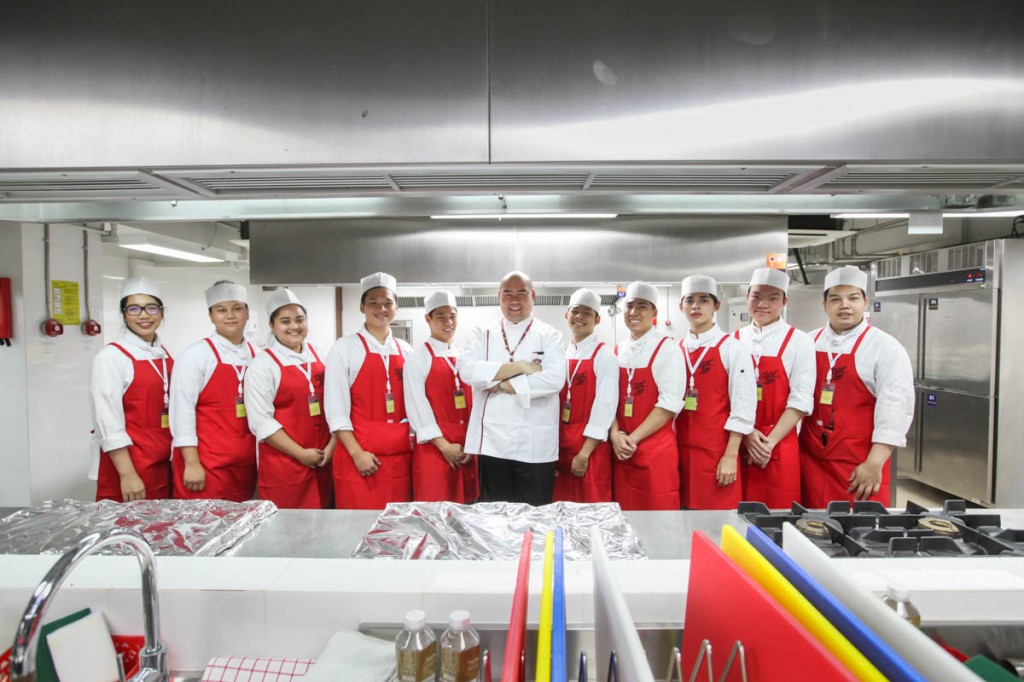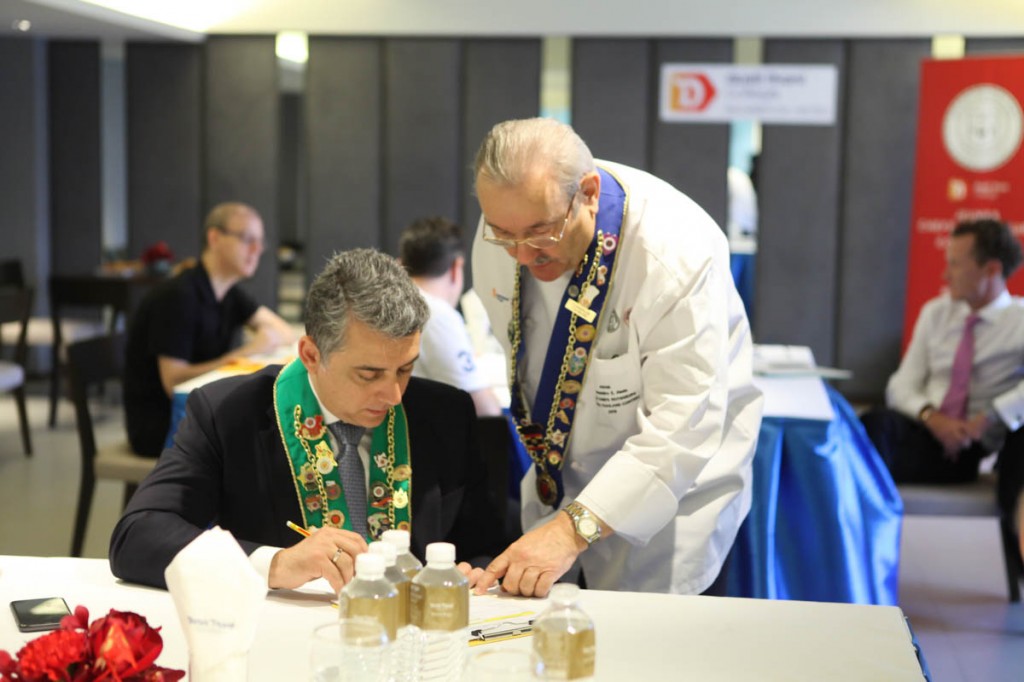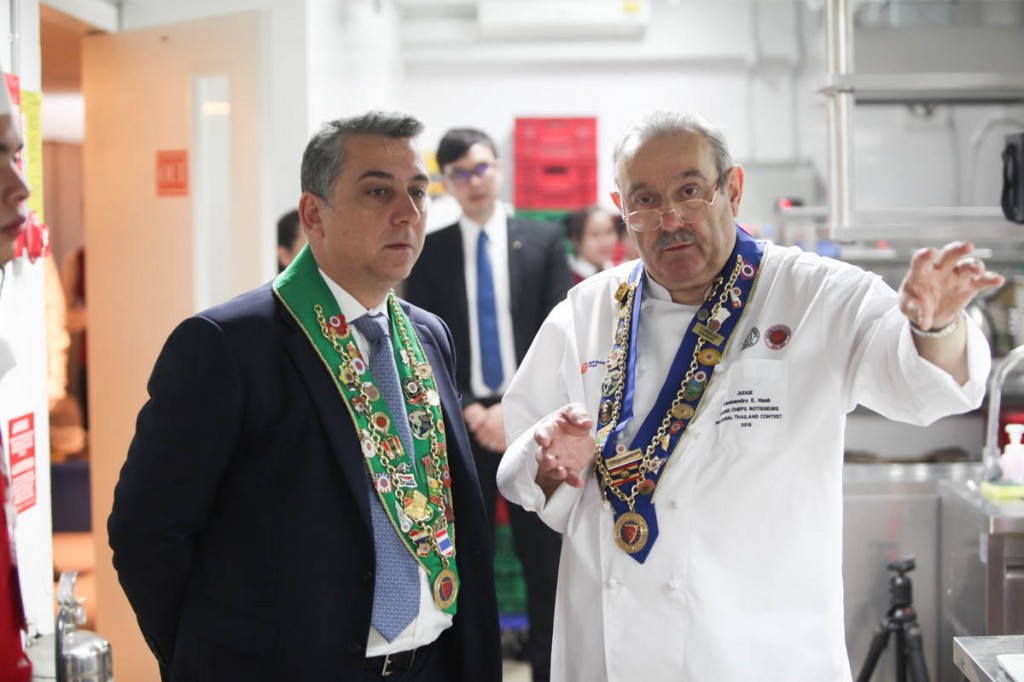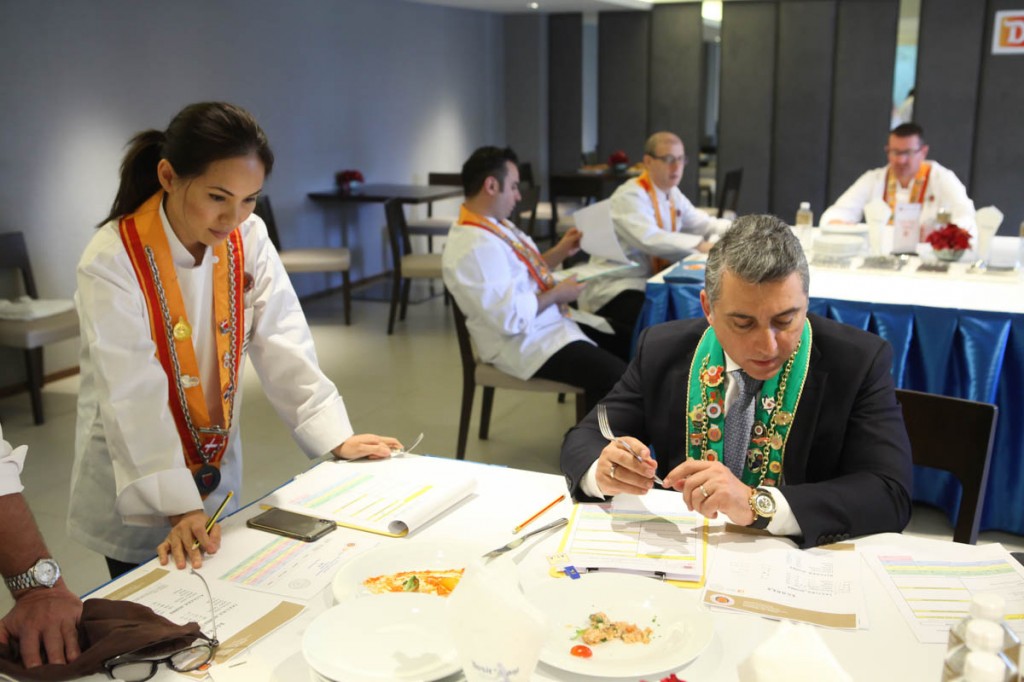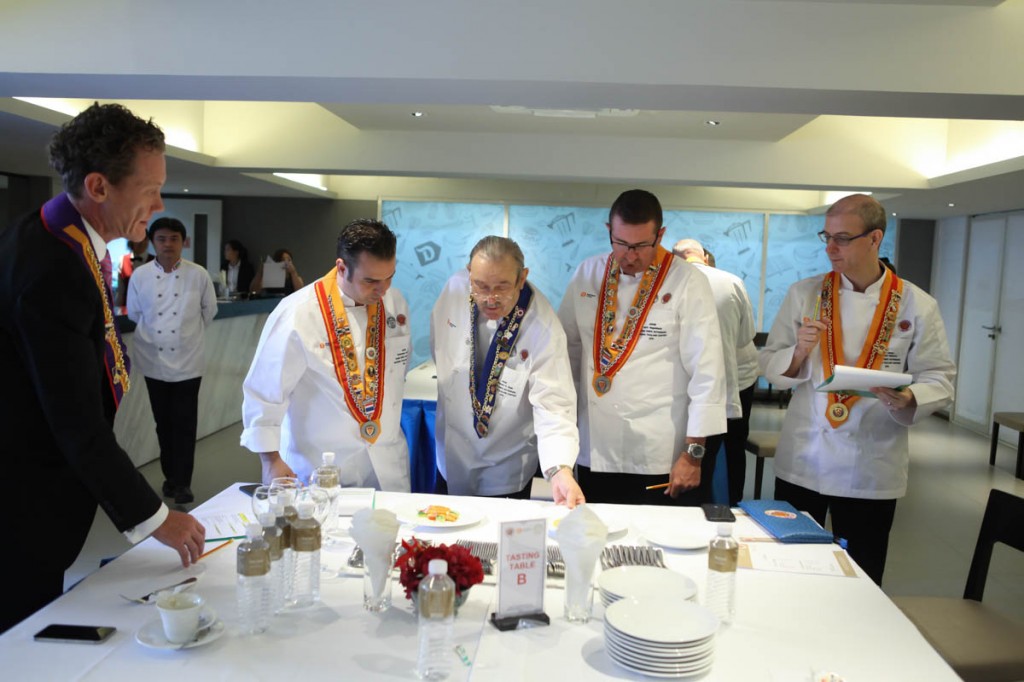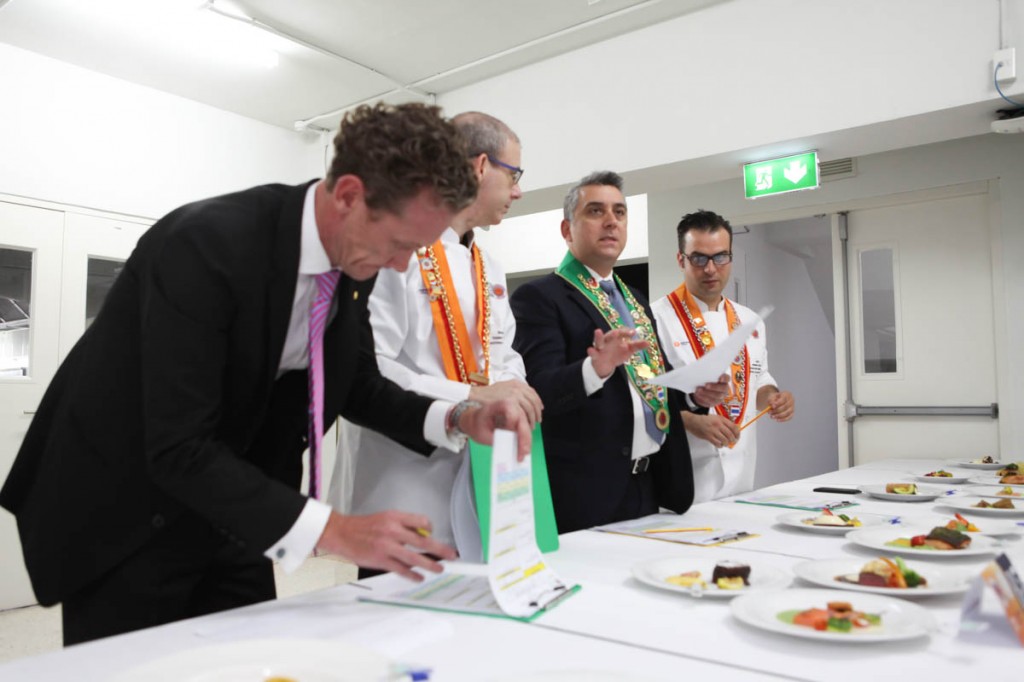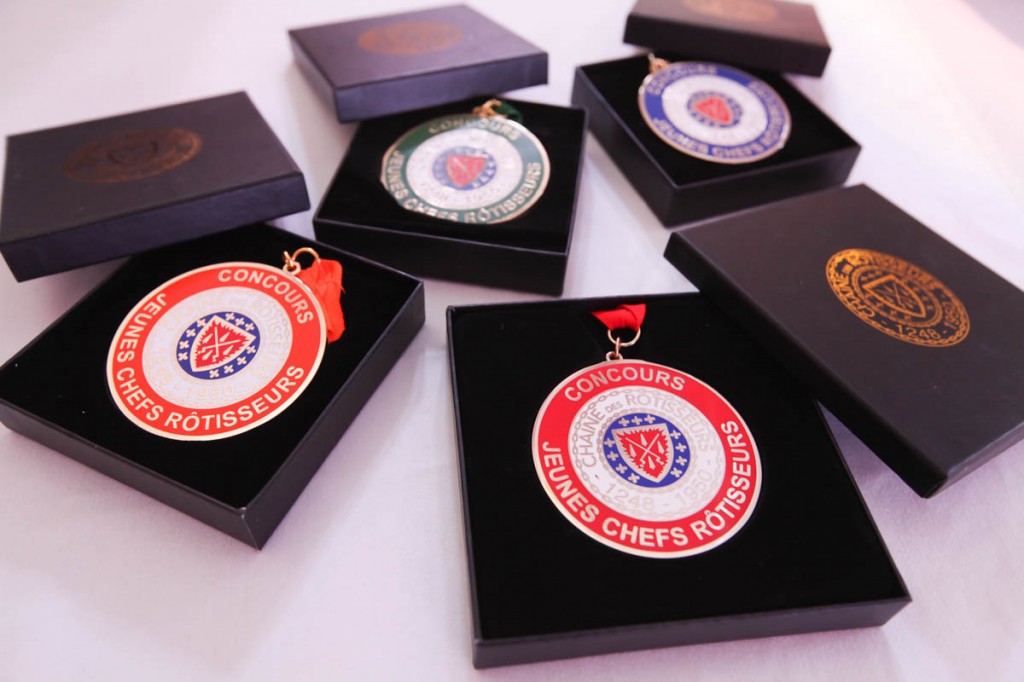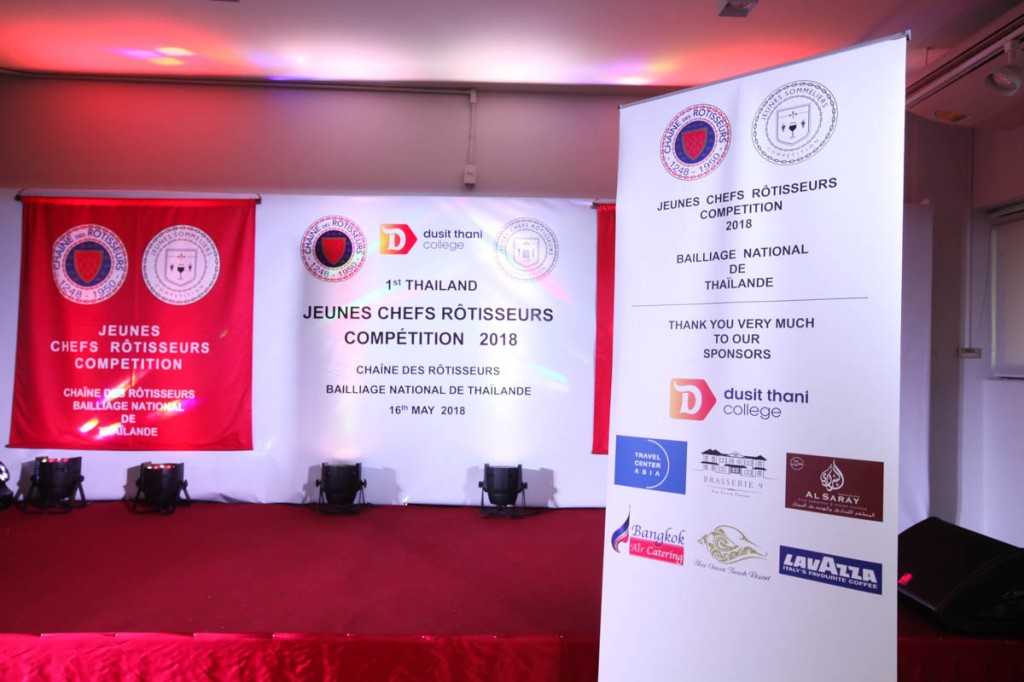 Related posts: