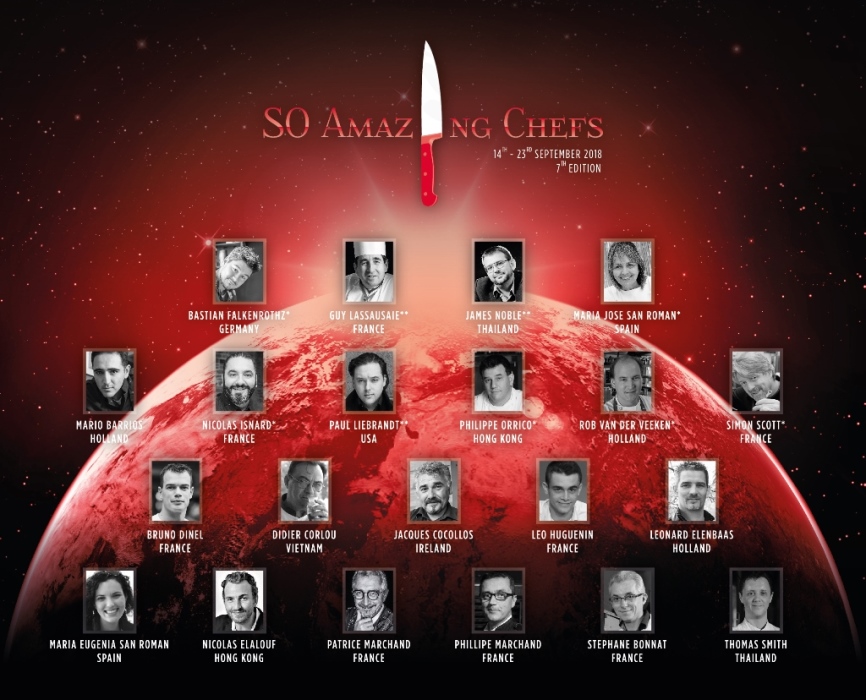 THE 7TH SO AMAZING CHEFS 2018 RETURNS MORE STELLAR THAN EVER WITH 14 MICHELIN STARS AND 21 CHEFS
Annual culinary extravaganza hosted by SO Sofitel Bangkok
also welcomes its first mother-daughter culinary duo
SO Amazing Chefs 2018 returns for its 7th year, bringing together a new league of 21 amazing chefs and culinary maestros representing 14 Michelin stars. Together with nine AccorHotels chefs, they will be taking diners on a gastronomic journey never experienced before in Bangkok from Friday, 14th to Sunday, 23rd September 2018 at SO Sofitel Bangkok.
Gourmands are in for an epicurean jackpot at the 7th SO Amazing Chefs 2018 which will feature 7 dinners and 7 culinary activities. Specially curated culinary activities include cooking classes, a Sunday Drunch, Cheese@SO, Oyster Night, Dim Sum Pop-Up Dinner, Cheese & Grill Pop-Up Dinner, and a Mixologist Night featuring world class Diageo bartenders.
Cooking classes offer foodies the rare chance to learn the art of spices, pastry, and chocolate directly from their respective masters. As with every year, the event culminates with a Culinary Showdown, in which all chefs compete against one another in an evening of friendly culinary competition.
"What started as a gathering of 12 chefs eight years ago has since grown into an annual gastronomy showcase of 21 of the finest chefs from eight countries and three continents around the world. In recent years Bangkok has really started making a name for itself as a fine dining destination, and I cannot be more proud of the role SO Sofitel Bangkok has played in this city's evolution," said Torsten Richter, General Manager of SO Sofitel Bangkok.
The 30 total chefs highlighting this year's 10-day culinary spectacle hails from more corners of the world than ever before, with each chef bringing their own unique flairs and cultural influences into the weeklong event.
New faces this year include James Noble, former chef of The Pink Geranium (**) in the UK and founder of The Boutique Farmers in Hua Hin, Thailand; Mario Barrios, former pâtissier of Librije's Zusje Amsterdam (**) in the Netherlands; Simon Scott, chef-owner of Bistrot Saveurs (*) in Castres, France; Rob van der Veeken, chef of De Karpendonkse Hoeve (*) in Eindhoven, the Netherlands; Guy Lassausaie, chef-owner of Restaurant Guy Lassausaie (**) in Lyon, France; Bastian Falkenroth, chef-owner of U. das Restaurant (*) in Düsseldorf, Germany; Philippe Orrico, chef-owner of Upper Modern Bistro (*) and On Dining Kitchen & Lounge, both in Hong Kong. Proudly representing the host venue is Thomas Smith, Head Culinary Designer at SO Sofitel Bangkok.
The yearly celebration of the culinary arts also welcomes its mother-daughter duo: María José San Román is the chef-owner of Monastrell (*) in Alicante, Spain; and María Eugenia Perramón San Román is a director at her family tapas bar La Taberna del Gourmet in Alicante, Spain. Other culinary masters that are also making a debut in SO Amazing Chefs 2018 include Nicolas Elalouf, owner of Man Mo, the world's first contemporary dim sum restaurant located in Hong Kong; and former 'Best Young Cheesemonger in the World' Leo Huguenin.
Familiar returning faces this year include Paul Liebrandt, chef-owner of Corton (**) in New York; Nicolas Isnard, chef-owner of L'Auberge de la Charme (*) in Prenois, France; Jacques Cocollos, owner of a French oyster farm and renowned exporter of top quality oysters to Asia; Patrice & Phillipe Marchand, co-owners of one of the oldest family-run dairy producers in Nancy, France, specializing in cheese; Stéphane Bonnat of Bonnat Chocolatier, the oldest chocolatier in the world; Didier Corlou, prolific culinary personality and master of spices; and Leonard Elenbaas, demonstration chef of Big Green Egg charcoal barbecue cooker in Europe. Bruno Dinel, maître boulanger-owner of Bib Gourmand recipient Le Bistrot du Boulanger in Strasbourg, France, also makes a comeback following his 2016 participation in the SO Amazing Chefs program.
Chefs from SO Sofitel Bangkok, Sofitel Bangkok Sukhumvit, Vie Hotel Bangkok Mgallery By Sofitel, and Hotel Muse Bangkok By M Gallery Collection will also play supporting roles in SO Amazing Chefs 2018 which is taking place from 14 – 23 September 2018 at SO Sofitel Bangkok.
For more information, please give us a buzz at 02-624-0000 or e-mail h6835@sofitel.com.
CHEFS & CULINARY EXPERTS PROFILES
Paul Liebrandt** (New York, USA)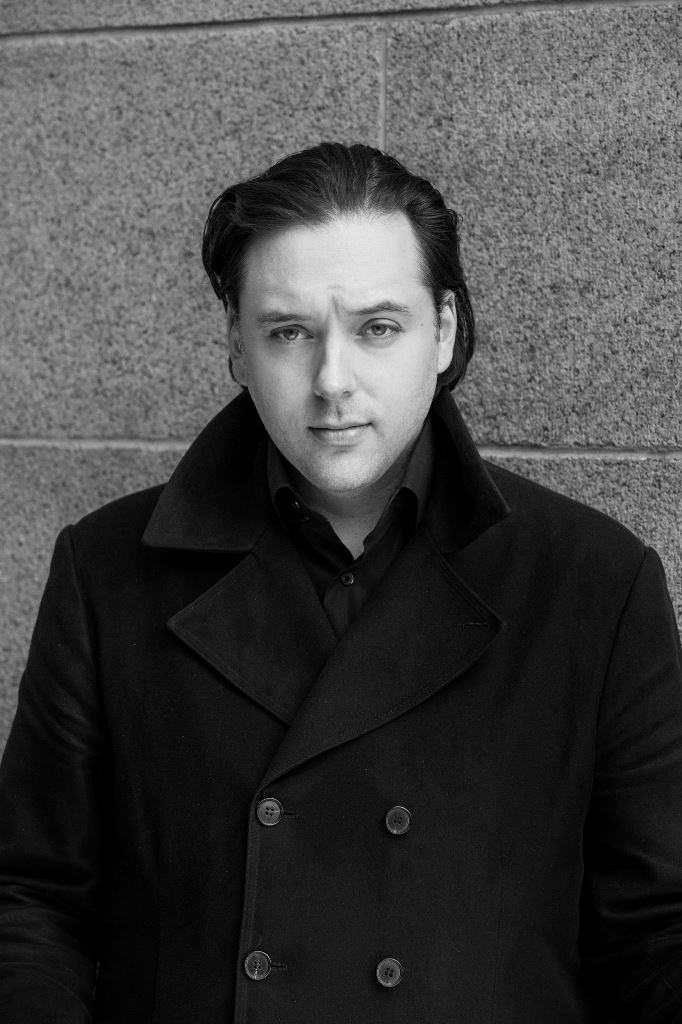 Paul is the subject of the documentary "A Matter of Taste: Serving Up Paul Liebrandt", which follows his New York career, including a stint as chef and co-owner of 2 Michelin-starred Corton. Through the course of his career, he has also earned recognition as Youngest Three Star Chef (New York Times, 2000), The Best and the Brightest (Esquire, 2002), and Best New Chef (Food and Wine, 2009).
James Noble** (Hua Hin, Thailand)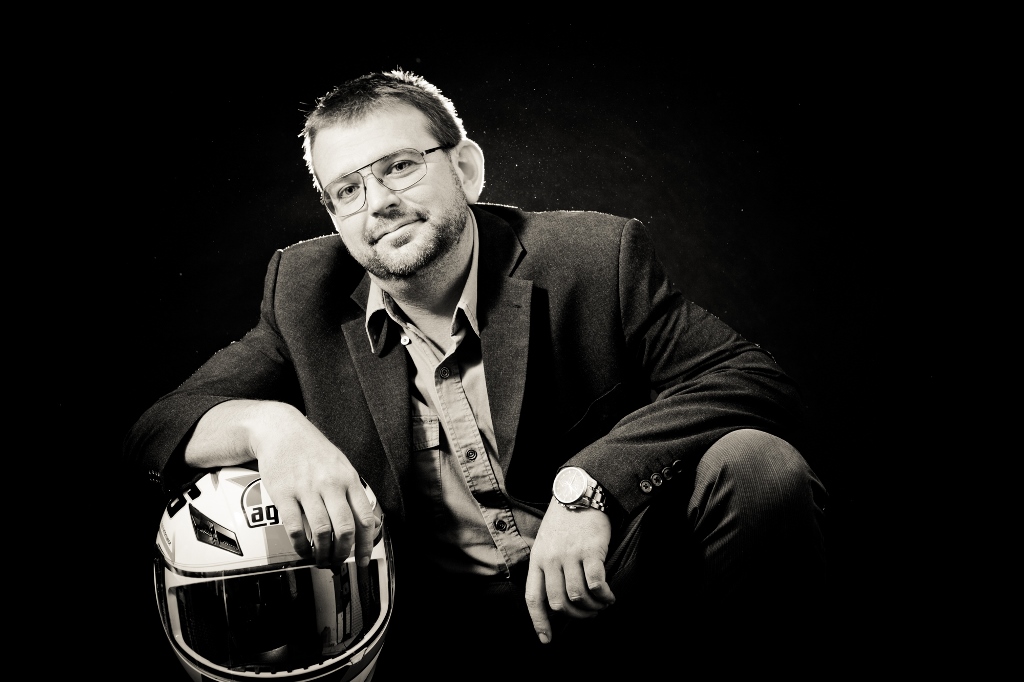 From leading a two-Michelin starred restaurant in the UK to personal chef to Mick Jagger, the British chef-cum-entrepreneur's culinary career is as stellar as they come. These days, the founder of The Boutique Farmers can be found at his organic farm in Hua Hin, sowing, growing, and harvesting crops that are highly sought after by some of the finest kitchens in Thailand.
Mario Barrios** (Netherlands/Europe)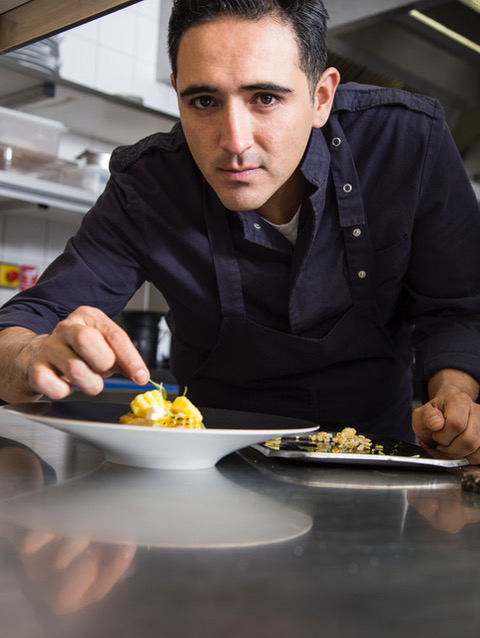 After leaving his native Mexico, Chef Mario interned at a number of 2- and 3-Michelin starred kitchens before joining the Librije's Zusje Amsterdam in Waldorf Astoria as pastry chef, which was awarded 2 Michelin stars just seven month after opening. These days he runs his own consulting company as pastry chef at Entourage Group in Europe.
Simon Scott* (Castres, France)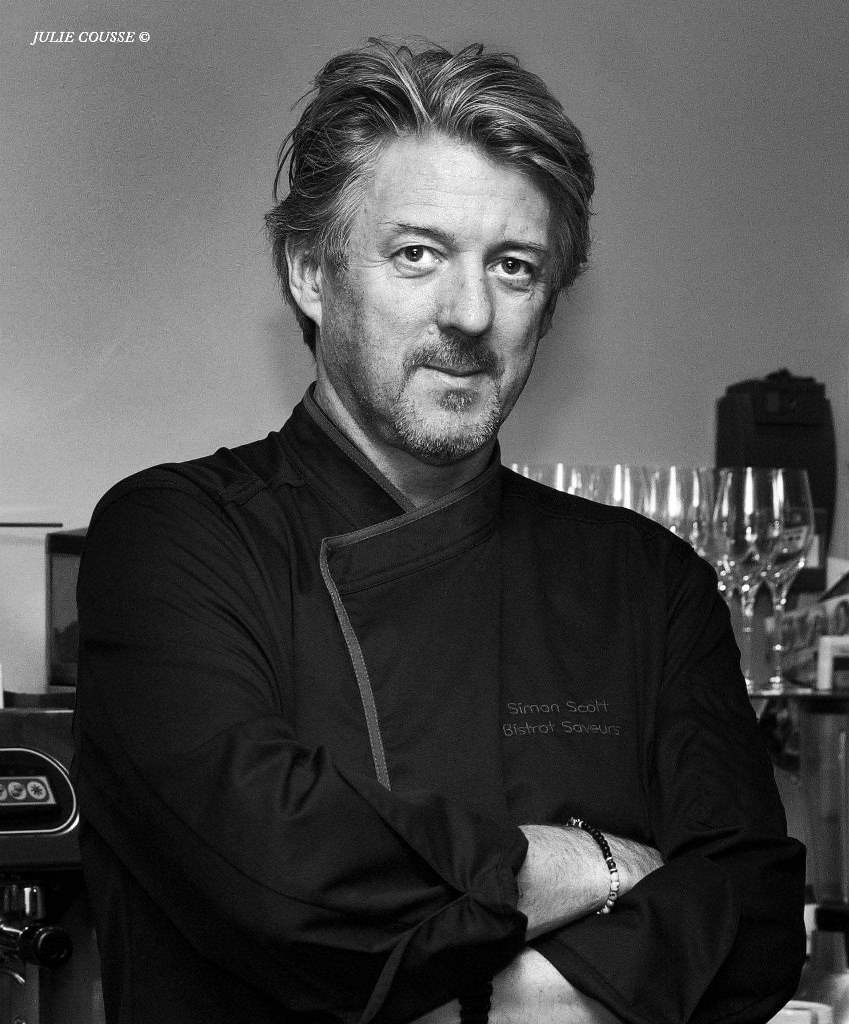 The chef-owner of 1 Michelin-starred Bistrot Saveurs is one of only two British Michelin-starred chefs in France, the other being chef personality Gordon Ramsay. Prior to relocating permanently to France, he was the executive chef at the Savory Grill and before that assistant chef at the Ritz Hotel in London.
Rob van der Veeken* (Eindhoven, Netherlands)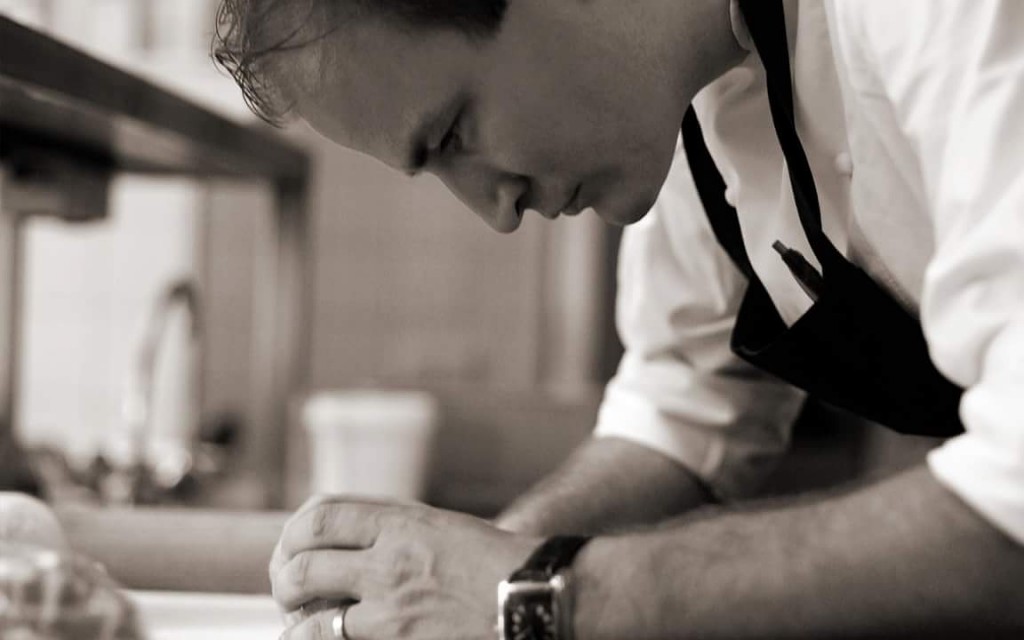 For anyone else, predecessor Chef Peter Koehn's shoes might've been too big to fill, but for Rob, it was a natural fit to take over the kitchens of De Karpendonkse Hoeve. The restaurant, located in Eindhoven, has been awarded one Michelin star every year since 1979, the year before the legendary Chef Peter joined the establishment.
Guy Lassausaie* (Lyon, France)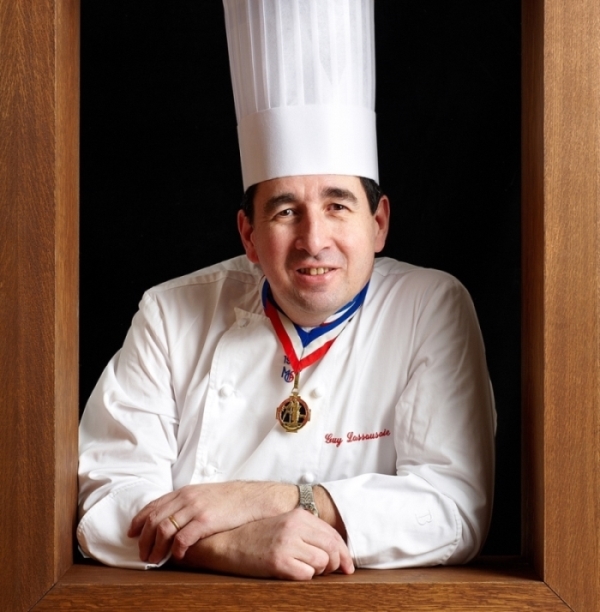 Chef Guy comes from a long line of Lassausaie family members who have worked the kitchens of the 2 Michelin-starred family restaurant founded in 1906. For his personal kind of cuisine rooted in his classical training, his love for the cuisine of Lyon and his travels abroad, he was awarded the Meilleur Ouvrier de France in 1993.
María José San Román* (Alicante, Spain)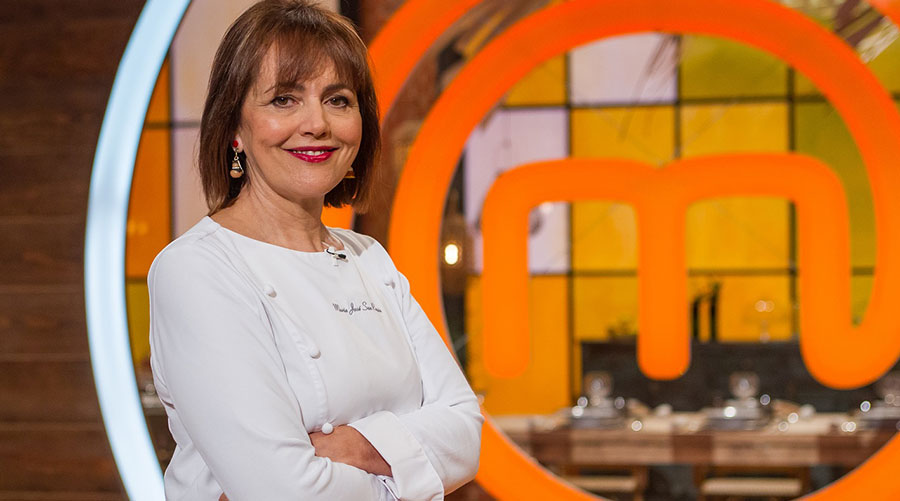 Renowned for her celebration of iconic Spanish ingredients, the chef and restauranteur is one of the great ladies of Spanish cuisine. In addition to leading the kitchen at 1 Michelin-starred Monastrell in Alicante, the mother of María Eugenia Perramon San Roman is also proprietor of the family-run Grupo Gourmet Alicante, a collection of six restaurants and artisan bakery workshops that sets a new paradigm in Spanish gastronomy.
Bastian Falkenroth* (Düsseldorf, Germany)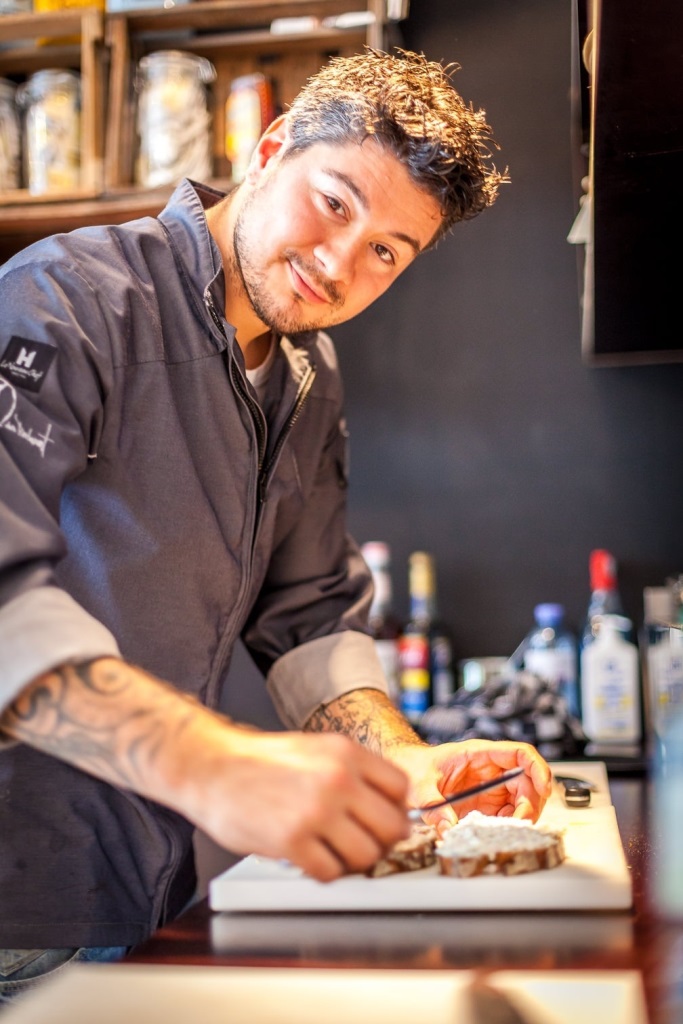 By the time Chef Bastian opened his 1 Michelin-starred U. das Restaurant in 2013, he was already well versed in the world of gastronomy, having worked with chefs Holger Berens, Nils Henkel, and led Patrick le Guern's restaurant to be listed by Gault-Millau as best seafood place in Düsseldorf. His gourmet creations have also earned him the "Favorite Chef of the year 2017" title from Frankfuter Allegemeine Zeitung Newspaper.
Nicolas Isnard* (Prenois, France)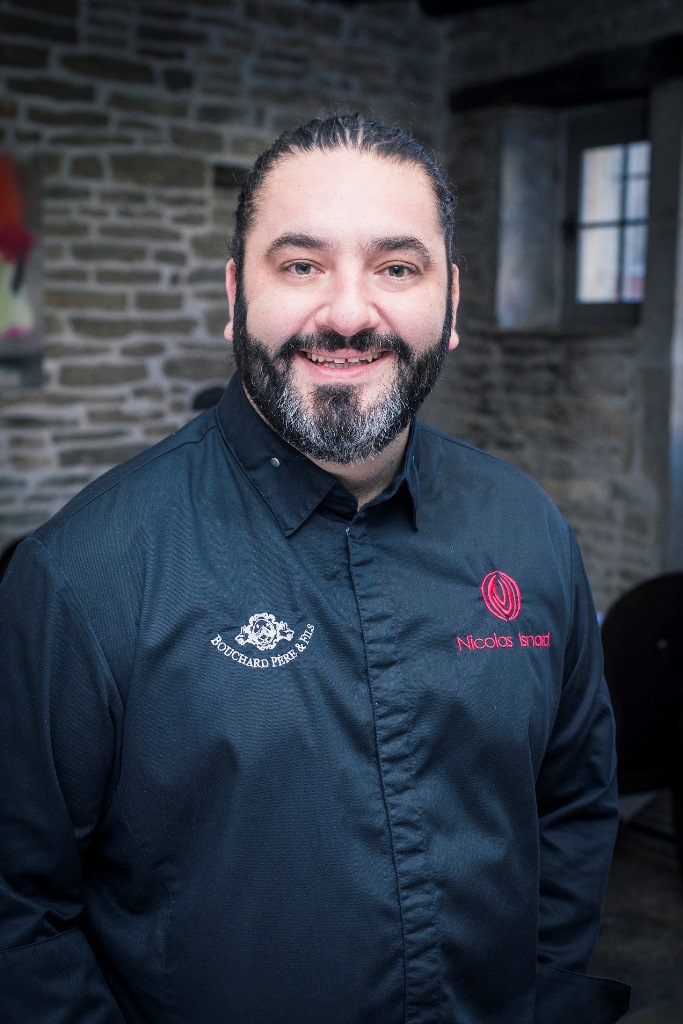 Chef Nicolas' taste for cooking came from grandmother, from whom he learned to cook by her side. By the age of 22, his passions would land him a chef de partie job at Le Prieuré (1* Michelin), and from there, Le Vieux Logis (1* Michelin), La Rotonde (2* Michelin), then finally the head chef of Auberge du Vieux Puits (today a 3* Michelin restaurant) by the age of 25. In 2008. He is now chef-owner of L'Auberge de la Charme, Prenois, (1 Michelin star, 3 Gault Millau points) where he even found time to author L'œuf, a cookbook dedicated to eggs.
Philippe Orrico (Hong Kong)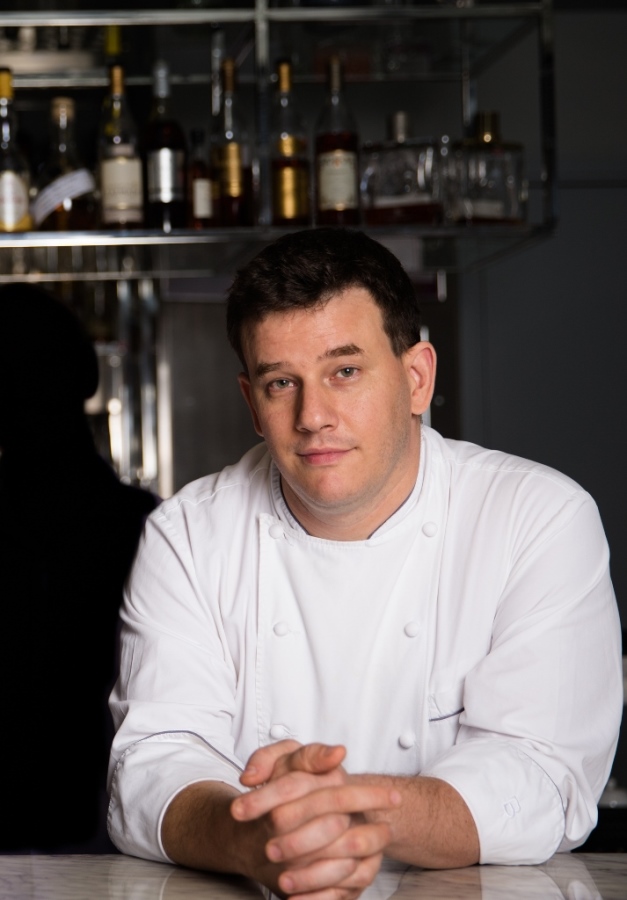 Chef Philippe draws on his childhood growing up on the multi-cultural island of Reunion where high quality ingredients were available in abundance. In Hong Kong, his first Michelin star experience was at Pierre at Mandarin Oriental, after which he left for Hullet House, where he earned his first Michelin star for St. George. Now, he is his own boss as chef-owner at On Dining Kitchen & Lounge and 1 Michelin-starred Upper Modern Bistro.
Thomas Smith (Bangkok, Thailand)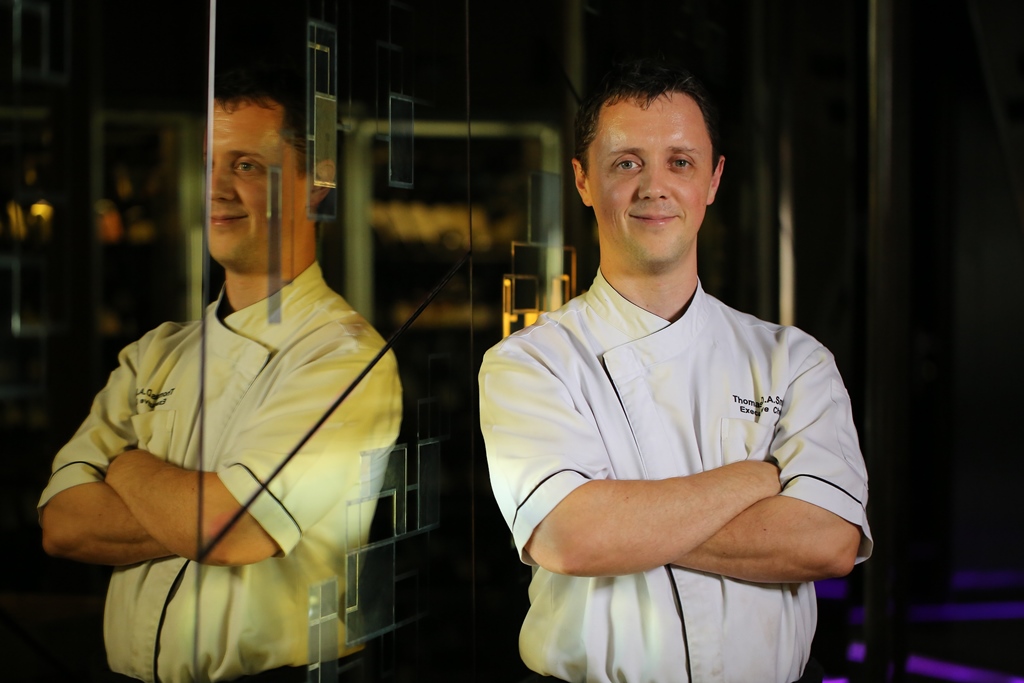 Over his 20-plus years of experience in the UK and France, SO Sofitel Bangkok's Head Culinary Designer has worked in a number of Michelin starred restaurants, including London's Savoy Hotel and Les Saveurs in Toulouse, as well as a stint at a six-star hotel in Dubai. Over the years, he also had the pleasure to collaborate with legendary chefs including Heinz Winkler, Michel Roux, Gary Rhodes, and James Martin.
Bruno Dinel (Strasbourg, France)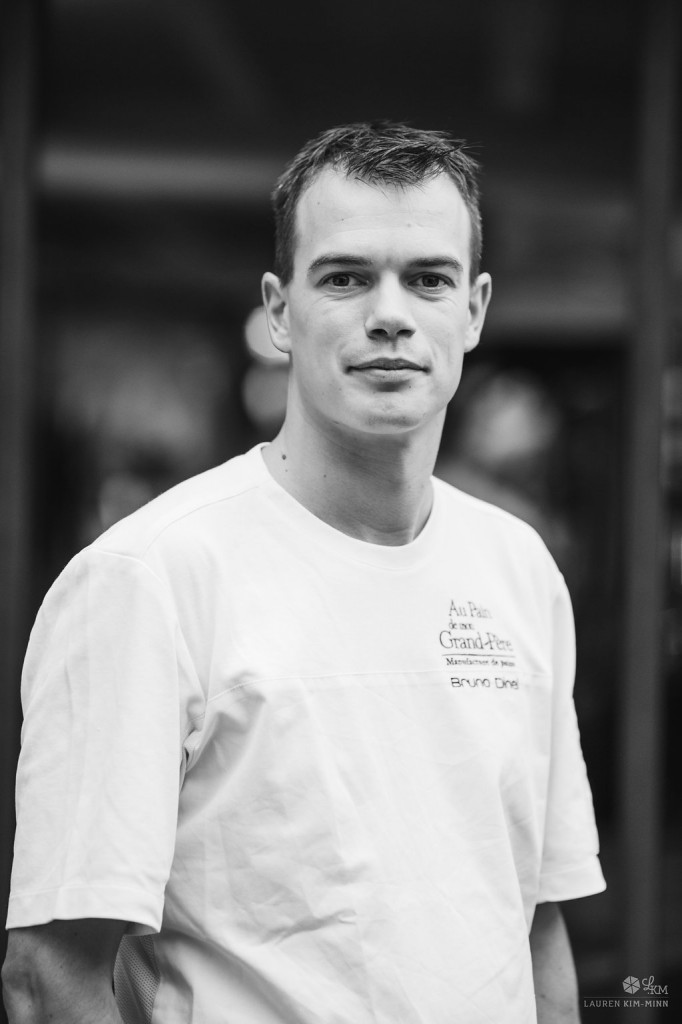 After graduating from hotel school, Bruno initially pursued a career as a sommelier, but destiny intervened and he went on to receive his CAP (Certificat d'Aptitude de boulanger) professional diploma; he would later be recognized with a "Baker of the Year" award in 2007. Renowned for his mastery in blending modernity and tradition, Bruno is now maître boulanger-owner of Le Bistrot du Boulanger, awarded Bib Gourmand status in the Michelin Guide 2016.
Jacques Cocollos (Marennes-Oléron, France)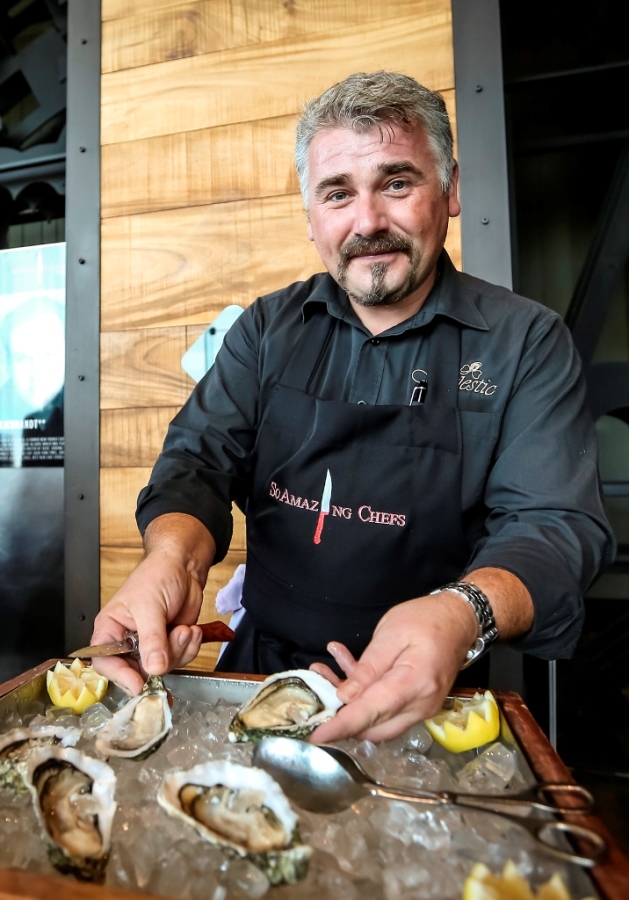 Born to restaurant owner parents, Jacques is no stranger to the world of good food. After obtaining a tourism degree, he worked his way up from commis waiter to F&B consultant before moving to Ireland where he cultivated oysters for 15 years. In 2011, he moved to the world-famous oyster cultivation area Marennes-Oléron in his native France, where he has been exporting top quality oysters from his oyster farm and packing center to Asia since 2009.
Nicolas Elalouf (Hong Kong)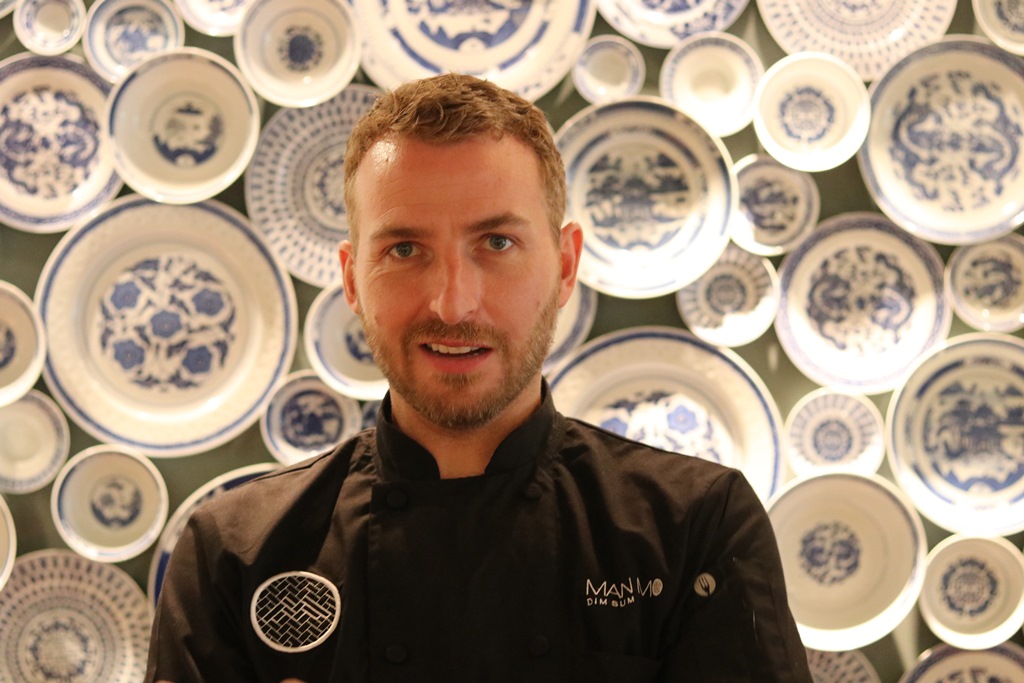 When a job opportunity brought the Lausanne Hotel School-educated Swiss national to Hong Kong a decade ago, he fell in love with the bite-sized Cantonese cuisine. This led him to open Man Mo, the world's first contemporary dim sum restaurant in Hong Kong, which has since gone on to achieve acclaim for his fresh take on incorporating European ingredients into each of his recipes including Peking duck dumpling and the bestseller – foie gras siu long bao.
Leo Huguenin (Nancy, France)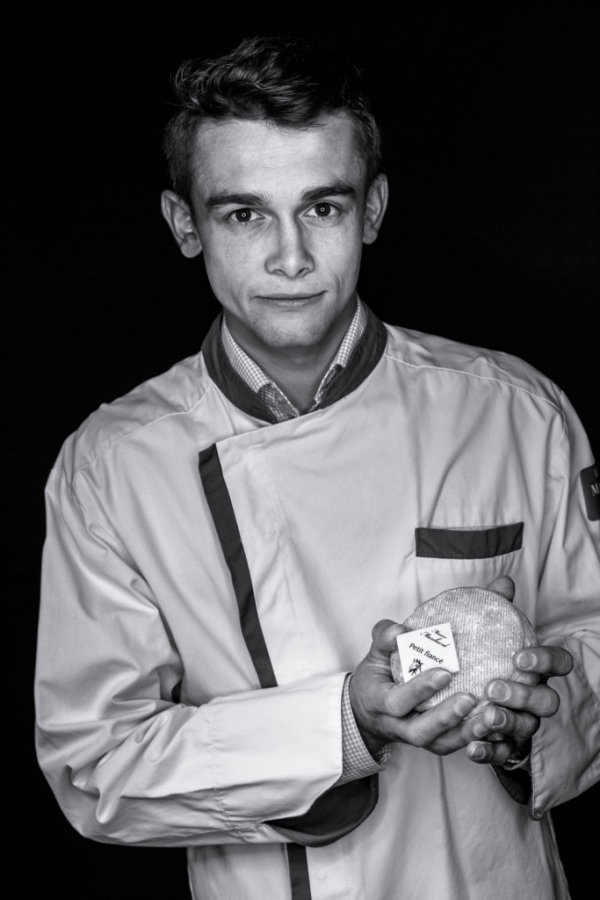 Employed at Maison Marchand, one of the oldest cheese houses in Eastern France, Leo is a professional caterer and award-winning cheese maker. His talents have seen him recognized with accolades including "Best Young Cheesemonger in the World" as well as the "Young Talent" first prize award at the International Hotel and Food Show (Sirha) in 2015 in Lyon.
Patrice & Phillipe Marchand (Nancy, France)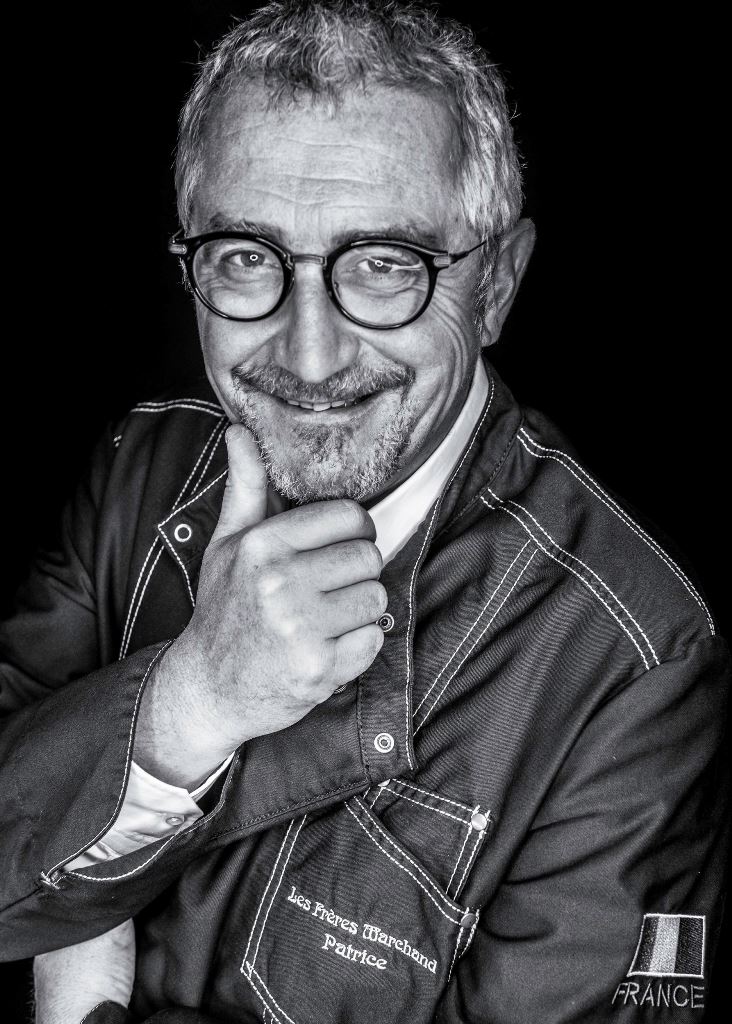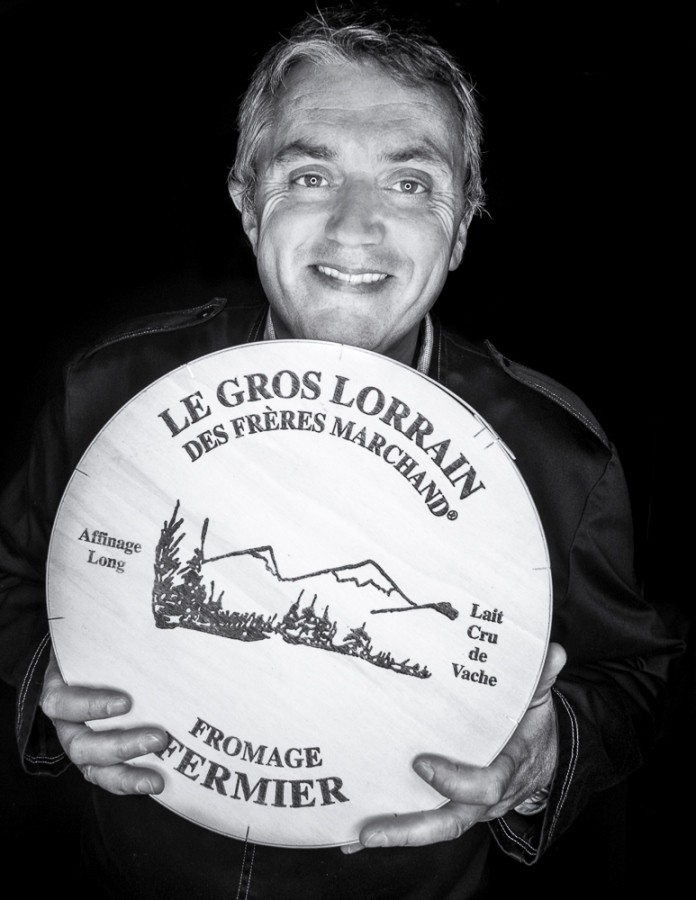 The Marchand brothers are maintaining their family's long tradition in fresh dairy produce specializing in cheese, an involvement that dates back to 1880. Philippe, an active member of the Select Committee of the French Association of Cheesemakers-Affineurs and member of the International Cheese Guild, is in charge of the cheese business, while Patrice manages the kitchens of the 'Lez'art', 'P'tit Cuny' and 'P'tit resto du marché couvert' restaurants in Nancy, France.
Stéphane Bonnat (Voiron, France)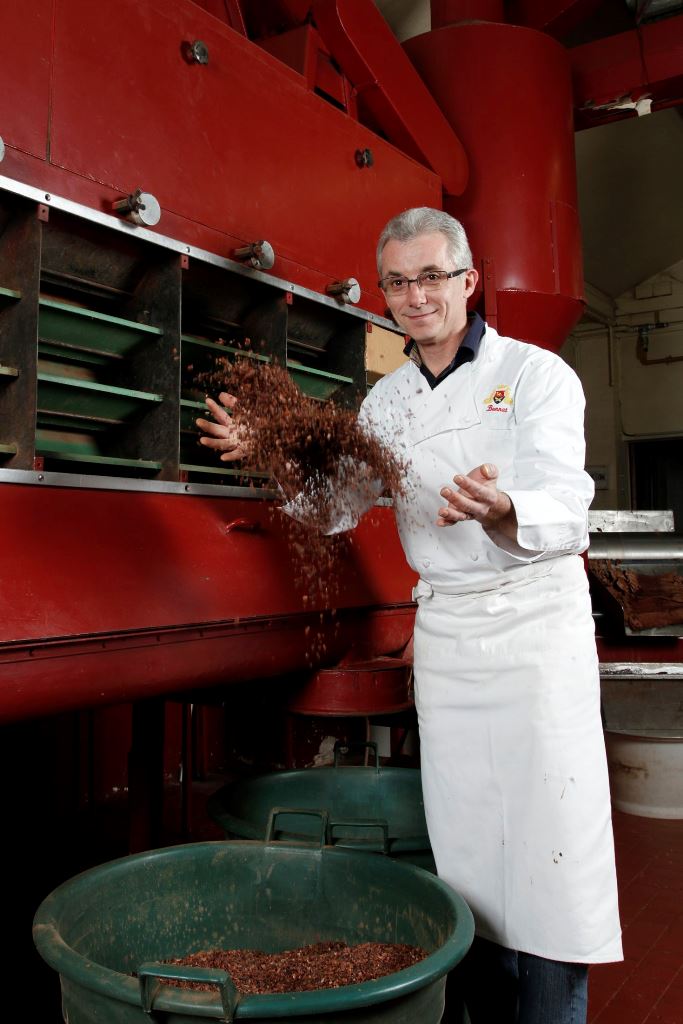 Hailed by critics as the "encyclopedia of chocolate", Stéphane is the maitre-chocolatier of Bonnat.  Established in 1884 in Voiron, France, the family-run company is the longest established chocolaterie in the world.  Bonnat's artisanal offerings include single-origin chocolates, some dating back to the Incan Empire. Recently awarded with 2 gold awards for Chocolate Maker and European categories at International Chocolate Awards 2015, Stéphane is also a member of the Village de Chefs Association.
Leonard Elenbaas (Netherlands/Europe)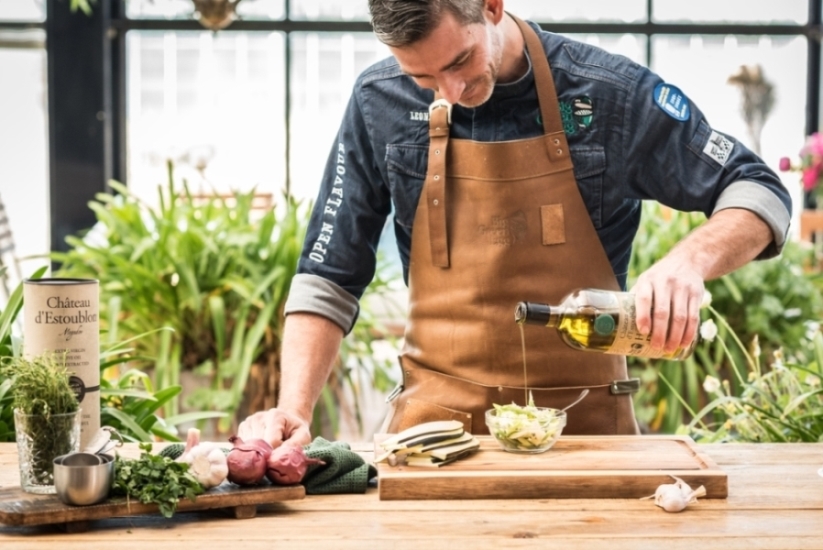 In his former career, the chef-owner of Pure Passie (Pure Passion) restaurant was a rifleman with the Dutch Marines. Now a demonstration chef and ambassador for Big Green Egg Europe, Leonard is following his passion to create tasteful and healthy dishes. He employs farmers and hunters who grow vegetables and catch game for his creations, and also runs a flour-producing windmill, a cheese and milk factory, and breeds his own Mangalitsa pigs for meat.
María Eugenia Perramón San Román (Alicante, Spain)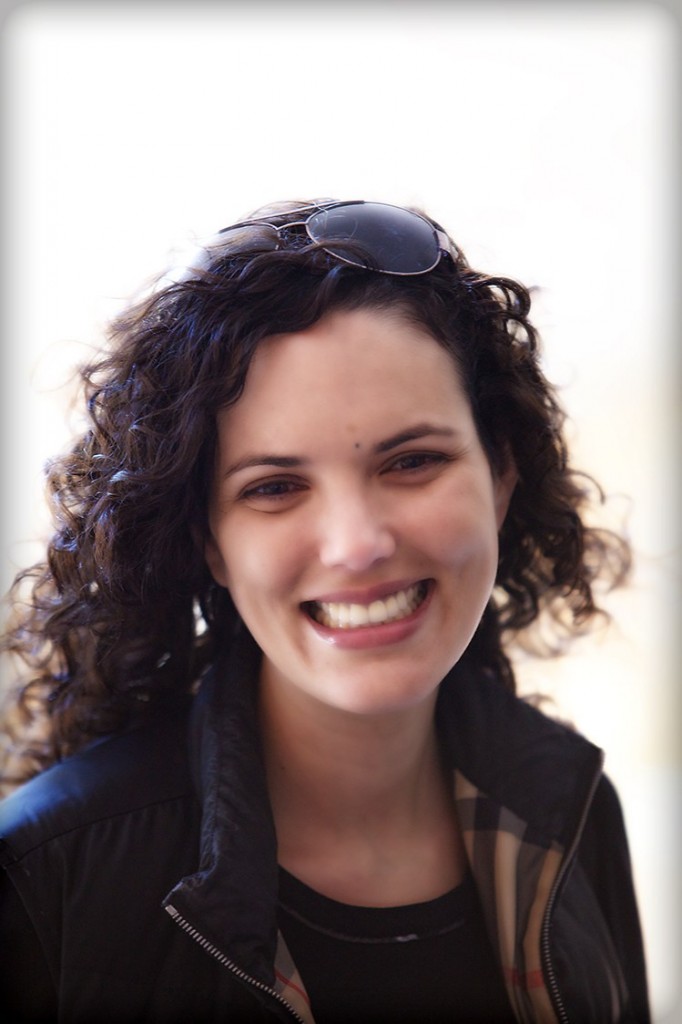 Born into a family with a tradition for hospitality, Maria started lending a helping hand since a young age in the family-run Grupo Gourmet Alicante during her summer breaks. Following her return from Switzerland and armed with a hotel degree, she joined her mother María José San Román, first at Monastrell restaurant, before taking over the reins at tapas bar La Taberna del Gourmet, which under her management has won a slew of awards.
Didier Corlou (Hanoi, Vietnam)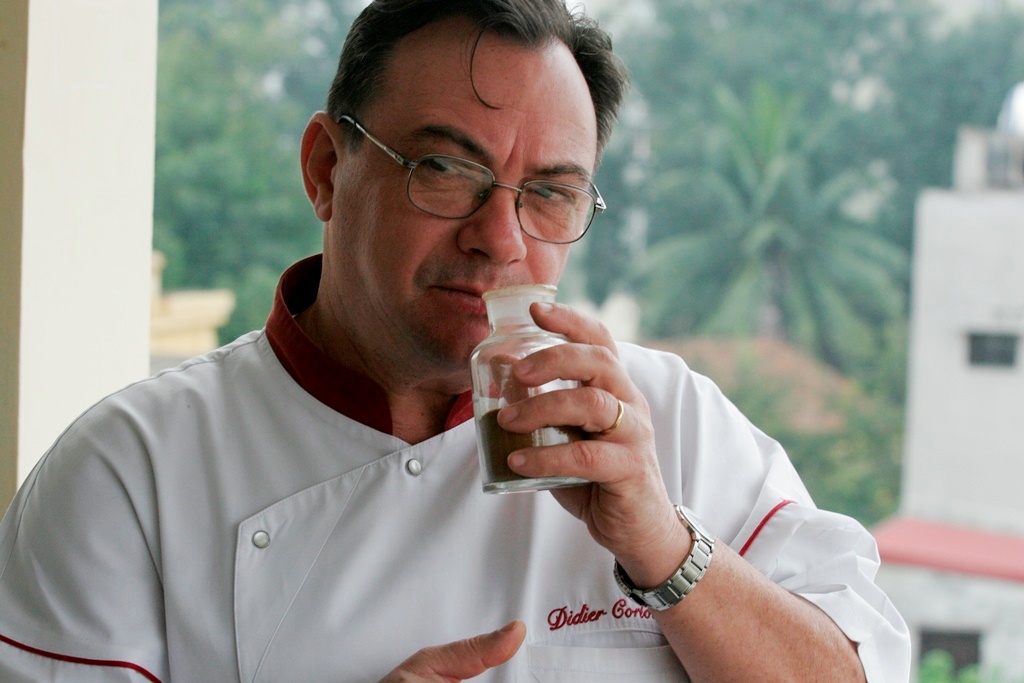 French maestro Didier has travelled the world, cooking for presidents in Africa, showbiz stars in Bora Bora, royalty in Malaysia and Cambodia. His titles include Master Chef of France, and Five-Star Diamond award winner. He is also chef-owner of La Verticale and Madame Hien in Hanoi, and co-founding member of the Village de Chefs Association.
AccorHotels Thailand Chefs 
• Joost Bijster, Chef de Cuisine of Park Society – SO Sofitel Bangkok
• Benjamin Ben Saodoun, Chef de Cuisine of Red Oven – SO Sofitel Bangkok
• Piti Saengmanee, Executive Sweet & Savory Chef – SO Sofitel Bangkok
• Surasak Songsuk, Sous Chef of Park Society – SO Sofitel Bangkok
• Sornnarin Thongkhaw, Japanese Sous Chef – SO Sofitel Bangkok
• Nicolas Basset, Executive Sous Chef of L'Appart, Sofitel Bangkok Sukhumvit
• Joffrey Jacob, Pastry Chef of Le Macaron, Sofitel Bangkok Sukhumvit
• Chettha Intarawong, Chef de Cuisine of Yellow Tail Sushi Bar, Vie Hotel
• Bart Cywinski, Executive Chef, Hotel Muse Bangkok by M Gallery Collection
SO AMAZING CHEFS 2018 PROGRAM
Friday 14th September 2018
6pm – 10pm
SO Amazing Chefs Dinner
4 Courses: THB 3,000++ per person
4 Courses: THB 3,700++ per person with wine pairing
Venue: Park Society, 29th Floor
Chefs: Didier Corlou and Joost Bijster
Saturday 15th September 2018
2pm – 4pm
Spice Master Class
THB 2,400++ per person
Venue: Social Club, 7th Floor
Chef: Didier Corlou
6pm – 10pm
SO Amazing Chefs Dinner
7 Courses: THB 6,800++ per person
7 Courses: THB 8,200++ per person with wine pairing
Venue: Park Society, 29th Floor
Chefs: James Noble **, Guy Lassausaie**, Maria Jose San Roman*, Nicolas Isnard*, Philippe Orrico*, Rob Van Der Veeken*, Bruno Dinel, and Joffrey Jacob
6pm – 10pm
Private Dinner
7 Courses: Exclusive for 10 persons
THB 68,000++ for whole table
THB 82,000++ with wine pairing
8pm – 10pm
Mixologist Night
THB 1,900++ per person for free-flow cocktails
Venue: MIXO Bar, 9th Floor
World Class Bartender by Diageo
Sunday 16th September 2018
Noon – 3.30pm
SO Amazing Chefs Drunch
THB 1,950++ per person (Including Juice, Coffee and Tea)
THB 2,600++ Per Person (Including Juice, Coffee, Tea, Red, White, Sparkling and Rose Wine)
Venue: Red Oven, 7th Floor
Chefs: James Noble **, Bruno Dinel, Jacques Cocollos, Nicolas Elalouf, Les Frères Marchand, Maria Eugenia Perramon San Roman, and Stephane Bonnat
6pm – 10pm
SO Amazing Chefs Dinner
8 Courses: THB 7,900++ per person
8 Courses: THB 9,500++ per person with wine pairing
Venue: Park Society, 29th Floor
Chefs: Mario Barrios**, Paul Liebrandt**, Bastian Falkenroth*, Maria Jose San Roman*, Nicolas Isnard*, Philippe Orrico*, Leonard Elenbaas, and Nicolas Basset
6pm – 10pm
Private Dinner
8 Courses: Exclusive for 10 persons
THB 79,000++ for whole table
THB 95,000++ with wine pairing
Monday 17th September 2018

10am – Noon
Pastry Master Class
THB 2,400++ per person
Venue: Park Society, 29th Floor
Chefs: Mario Barrios ** and Piti Saengmanee
6pm – 10pm
SO Amazing Chefs Dinner
8 Courses: THB 7,900++ per person
8 Courses: THB 9,500++ per person with wine pairing
Venue: Park Society, 29th Floor
Chefs: Guy Lassausaie**, Paul Liebrandt**, Maria Jose San Roman*, Philippe Orrico*, Simon Scott*, Leonard Elenbaas, Maria Eugenia Perramon San Roman, and Nicolas Elalouf
6pm – 10pm
Private Dinner
8 Courses: Exclusive for 10 persons
THB 79,000++ for whole table
THB 95,000++ with wine pairing
Tuesday 18th September 2018
10am – Noon
Chocolate Cooking Class
THB 2,400++ per person (2 Desserts)
Venue: Chocolab, Ground Floor
Chef: Stephane Bonnat
6pm – 10pm
SO Amazing Chefs Dinner
8 Courses: THB 7,900++ Per Person
8 Courses: THB 9,500++ Per Person with Wine Pairing
Venue: Park Society, 29th Floor
Chefs: James Noble**, Bastian Falkenroth*, Nicolas Isnard*, Rob Van Der Veeken*, Simon Scott*, Les Freres Marchand, Maria Eugenia Perramon San Roman, and Nicolas Basset
6pm – 10pm
Private Dinner
8 Courses: Exclusive for 10 persons
THB 79,000++ for whole table
THB 95,000++ with wine pairing
Wednesday 19th September 2018
10am – Noon
Pastry Master Class
THB 2,400++ per person
Venue: Park Society, 29th Floor
Chefs: Mario Barrios ** and Joffrey Jacob
10am – Noon
Chocolate Cooking Class
THB 2,400++ per person (2 Desserts)
Venue: Chocolab, Ground Floor
Chef: Stephane Bonnat
6pm – 10pm
Cheese and Grill Pop-Up
4 Courses: THB 3,500++ per person
4 Courses: THB 4,300++ per person with wine wairing
Venue: Park Society, 29th Floor
Chefs: Leonard Elenbaas and Les Frères Marchand
Thursday 20th September 2018
6pm – 10pm
The Asian Pop-Up
4 Courses: THB 3,500++ per person
4 Courses: THB 4,300++ per person with wine pairing
Venue: Park Society, 29th Floor
Chefs: Nicolas Elalouf, Piti Saengmanee, and Chettha Intarawong
6pm – 10pm
SO Amazing Chefs Culinary Showdown
THB 3,200++ per person for a 3-Course Dinner
Venue: Ballroom, 8th Floor
Friday 21st September 2018
6pm – 10pm
SO Amazing Chefs Dinner
9 Courses: THB 9,900++ per person
9 Courses: THB 11,900++ per person with wine pairing
Venue: Park Society, 29th Floor
Chefs: Guy Lassausaie**, James Noble**, Paul Liebrandt**, Rob Van Der Veeken*, Simon Scott*, Bruno Dinel, Jacques Cocollos, Nicolas Elalouf, Les Frères Marchand, and Chettha Intarawong
6pm – 10pm
Private Dinner
9 Courses: Exclusive for 10 persons
THB 99,000++ for whole table
THB 119,000++ with wine pairing
7pm – 9pm
Cheese@SO with Les Frères Marchand
THB 850++ per person (cheese only)
THB 1,200++ per person with wine
Venue: MIXO Bar, 9th Floor
By: Patrice & Phillipe Marchand and Leo Huguenin
5pm – 7pm
Mixologist Night
THB 1,900++ per person for free-flow cocktails
Venue: The Water Club, 10th Floor
World Class Bartender by Diageo
Saturday 22nd September 2018
6pm – 10pm
SO Amazing Chefs Dinner
11 Courses: THB 12,000++ per person
11 Courses: THB 14,000++ per person with wine pairing
Venue: Park Society, 29th Floor
Chefs: Mario Barrios**, Paul Liebrandt**, Bastian Falkenroth*, Maria Jose San Roman*, Simon Scott*, Bruno Dinel, Jacques Cocollos, Leonard Elenbaas, Les Frères Marchand, Maria Eugenia Perramon San Roman, Chettha Intarawong, and Nicolas Basset
6pm – 10pm
Private Dinner
11 Courses: Exclusive for 10 Persons
THB 120,000++ for whole table
THB 140,000++ with wine pairing
8pm – 10pm
Oyster Night
2 Hours of Oyster Pass around Canapes, Sparkling Wines & Champagne
THB 1,900++ per person with Sparkling Wines
THB 3,900++ per person with Champagne
Venue: MIXO Bar, 9th Floor
By: Jacques Cocollos
Sunday 23rd September 2018
6pm – 10pm
SO Amazing Chefs Dinner
14 Courses: THB 13,000++ per person
14 Courses: THB 14,500++ per person with wine pairing
Venue: Park Society, 29th Floor
Chefs: Guy Lassausaie**, James Noble **, Mario Barrios**, Paul Liebrandt**, Bastian Falkenroth*, Maria Jose San Roman*, Nicolas Isnard*, Philippe Orrico*, Rob Van Der Veeken*, Bruno Dinel, Jacques Cocollos, Leonard Elenbaas, Les Frères Marchand, Maria Eugenia Perramon San Roman, and Nicolas Elalouf
6pm – 10pm
Private Dinner
14 Courses: Exclusive for 10 persons
THB 130,000++ for whole table
THB 145,000++ with wine pairing
Related posts: