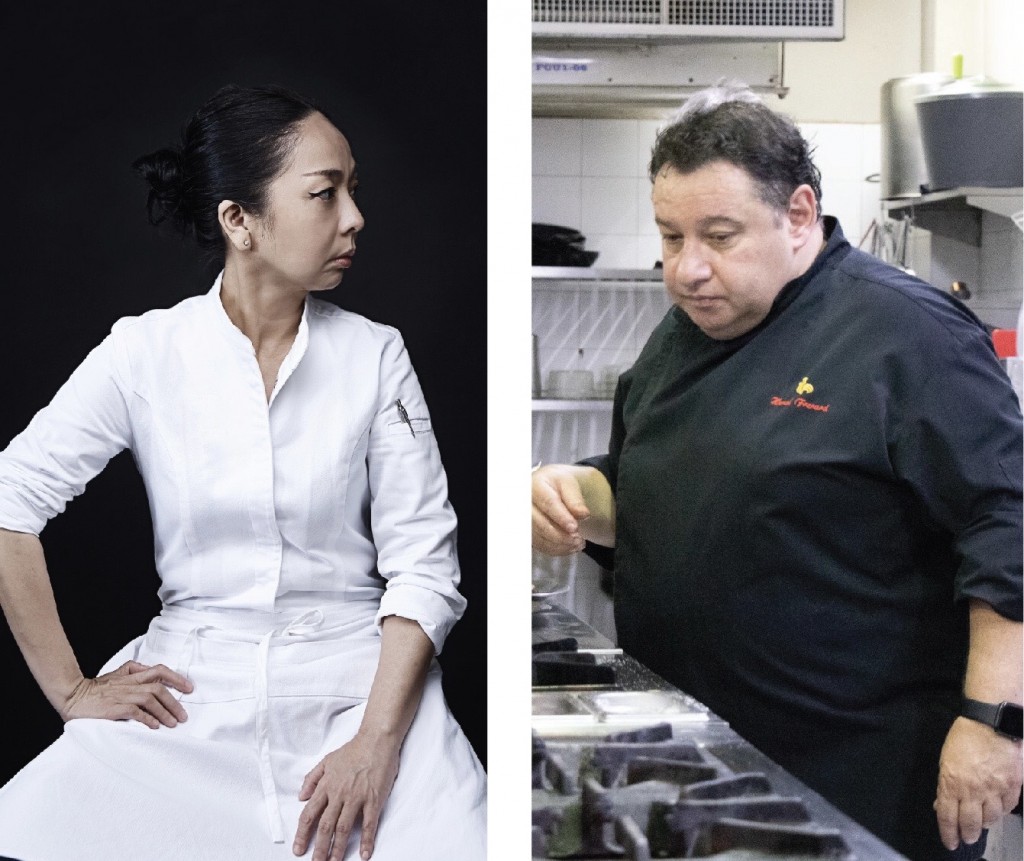 "Classic French Escoffier" 4 Hands Dinner at SOM'S TABLE 28th August 2022.  Chef Hervé Frerard x Chef Som Jutamas Theantae
They're back! Don't miss another unforgettable collaboration between acclaimed French Chef, Hervé Frerard, Culinary Director of Montien Hotel Surawong Bangkok and Chef Som Jutamas Theantae of SOM'S TABLE, Hua Hin for a "Classic French Escoffier" inspired 5-course degustation this 28th August at SOM'S TABLE.
The two met under 'romantic' circumstances for their first 4 Hands event back in the days of Karmakamet Conveyance for a sell-out Valentine's Day Dinner in 2021, and now after 1 and a half years, the two will now reunite at Chef Som's newest location right by the seaside at SOM'S TABLE, Hua Hin.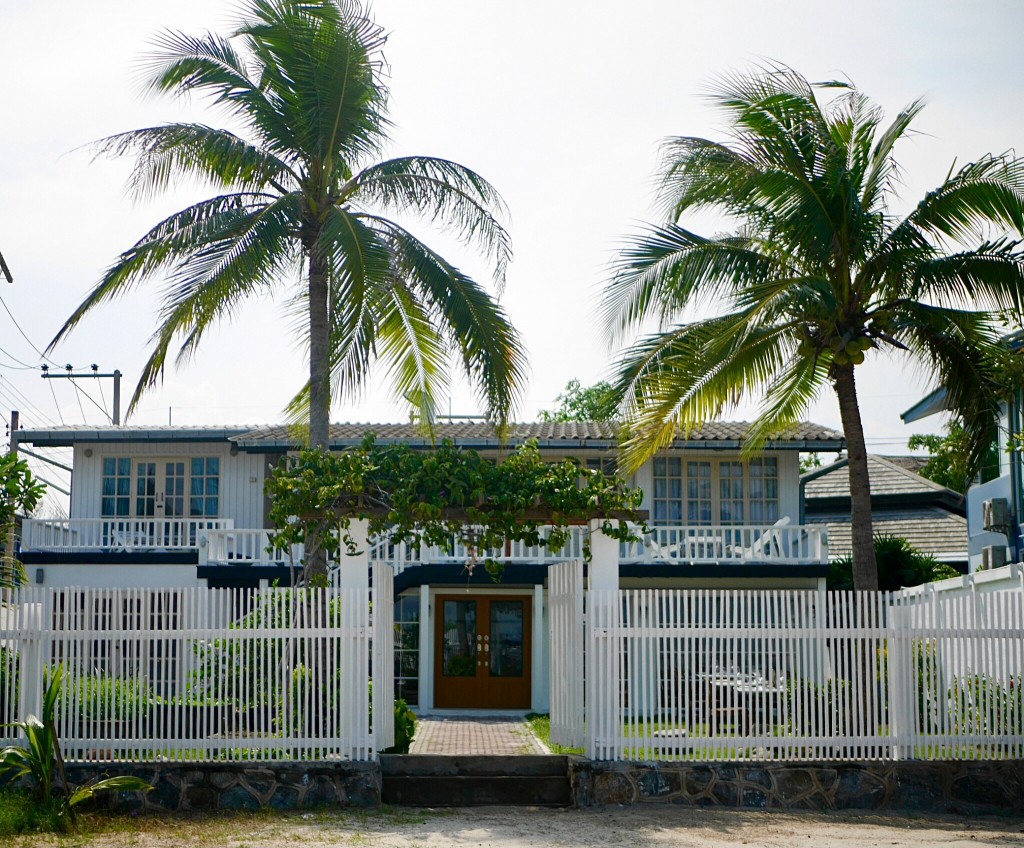 The chefs will be taking diners on a culinary journey through France, bringing back the pure taste and technique of Escoffier-cooking yet with each chef's personal touch and flair. The degustation will consist of 5 courses, 1 of which will be a very special collaborative recipe.
The "Classic French" collaboration dinner will be held on Sunday, 28th August 2022 at SOM'S TABLE located in Khao Tao Beach, Hua Hin.
Menu Hommage Escoffier
"Classic French Escoffier"  4 Hands Dinner at SOM'S TABLE
28th August 2022, 5.00 pm & 7.30 pm
Amuse-Bouche Surprise
Oeuf Mollet et Chanterelles
Crème de Parmesan  et Croûtons à La Truffe
Soft boiled Egg, Chanterelle Mushroom & Parmesan Cream
 La Raie D'atlantique au Gratin
Beurre Noisette et Echalotes confites
Atlantic Skate Wing Comfit of Shallots & Brown Butter
 Phitiviers de Pigeon et Foie Gras
Sauce Madeire & Australian winter Truffle
Tourte of Anjou Pigeon & Foie Gras Australian Truffle Jus
 Tripes de Boeuf façon Provençale
Concassée de tomate, ail Confit et basilic Poivré
Veal Tripes Provençale Sauce with Fresh tomato, Garlic Comfit & italian Basil
 Baba au Rhum, Crème Lègère à La Vanille
Gelée au Rhum
Traditional Rum Baba, Whipped Vanilla Cream & Rum Jelly
 Mignardises & Coffee
Petits Fours
5 course : 2,700 THB ++
Bookings: www.somstable.com
Sitting Time: 5.00 pm & 7.30 pm
For more information, contact: 097 287 2442
Location: https://goo.gl/maps/kfgzjaWUAAsrv62X8
19 Soi Ruam Jai, Nong Kae, Hua Hin District, Prachuap Khiri Khan 77110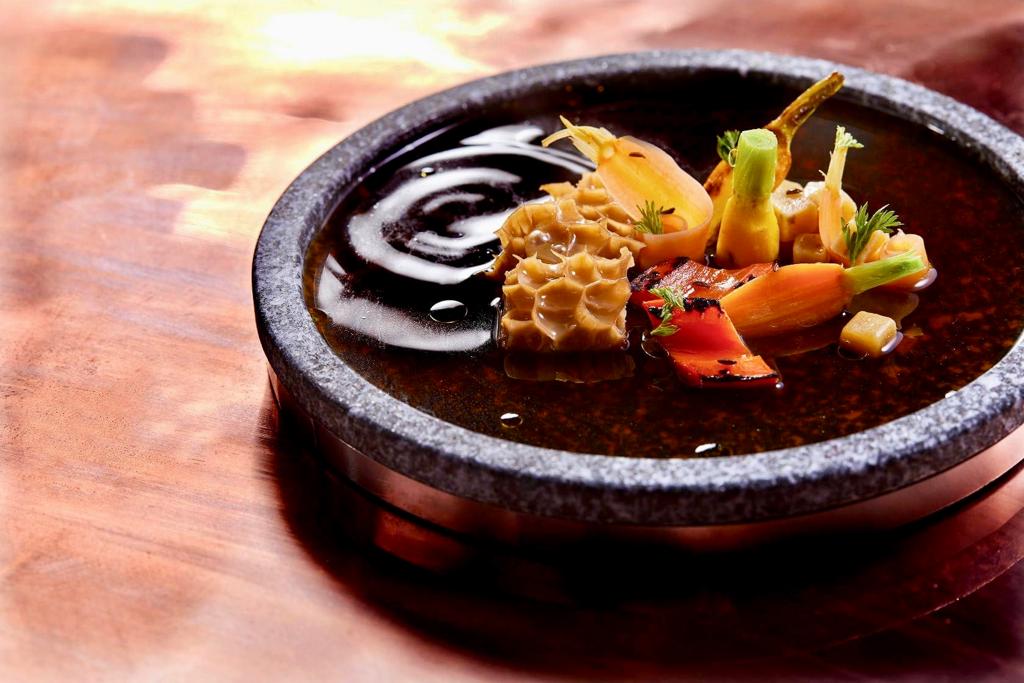 About Chef Som Jutamas Theantae: 
With a background in fine arts and worldly experience throughout all parts of the ancient and modern world, cooking by heart and from the heart is what Chef Som embodies in her cooking and is what she would like to share with her guests. It's old fashioned cooking presented in an approachable way, its purpose is to bring a pure and simple joy of food and sharing it with others.
Chef Som establishes each recipe based on taste, it's 'flavour first' before construction, it's depth and layers before conventional beauty, and like painting with colours, skill and creativity intertwine to create something vibrantly palatable. It may be neat or fun or messy, such is true life.
Taste is also something that Chef Som understands as a personal experience and tasting one dish to the next, may evoke a range of emotions; from surprise to laughter, joy, intensity or wistfulness. Her intention is to make of it what you will and enjoy it freely.
About Chef Hervé Frerard
Chef Hervé Frerard, is a name long associated as one of the 'tour de force' behind the Modern Fine French Cuisine movement in Bangkok. In 2004, Chef Hervé Frerard was responsible for the opening of Aldo's Bistro & Wine Bar, where his burgeoning chef's profile became the word on the lips of discerning gourmands.
In September of 2006, Chef Hervé Frerard made gastronomical waves, when he opened his own restaurant, Le Beaulieu By Chef Hervé in Sukhumvit Soi 19. Foodies flocked from near and far to experience Chef Herve's signature, pure and "simple" French cooking with respect to top quality seasonal ingredients. A cooking flair with respect to tradition but moreover, a distinctly personal and creative touch, which reflects Chef Hervé's emotional connection with his native country, people and cuisine.
With a career lauded in distinction, Chef Hervé was often called upon to cook for aristocrats and royalty, he served as the personal chef to French President François Mitterrand and provided a number of extraordinary meals for Thai Royal Family, Queen Elizabeth II and International celebrities.
In June of 30 2015, Le Beaulieu closed and Chef Hervé expanded his culinary horizons by working and globetrotting throughout Asia. With two years at Ginett Restaurant and Wine Bar in Singapore, then as Culinary Director in Taiwan at Chefs Club Taipei, Chef Hervé also appeared in other parts of the world to guest chef at other prestigious outlets.
In 2020 Hervé Frerard, Thailand's "prodigal chef", returned to Bangkok as the Culinary Director of Montien Hotel Surawong, armed with a plethora of International experience, knowledge and new-found vigour, ready to share his cuisine with the beloved fans of yesteryear and the new generation.
Chef Hervé Frerard: Full Biography: http://bit.ly/3cfZj2a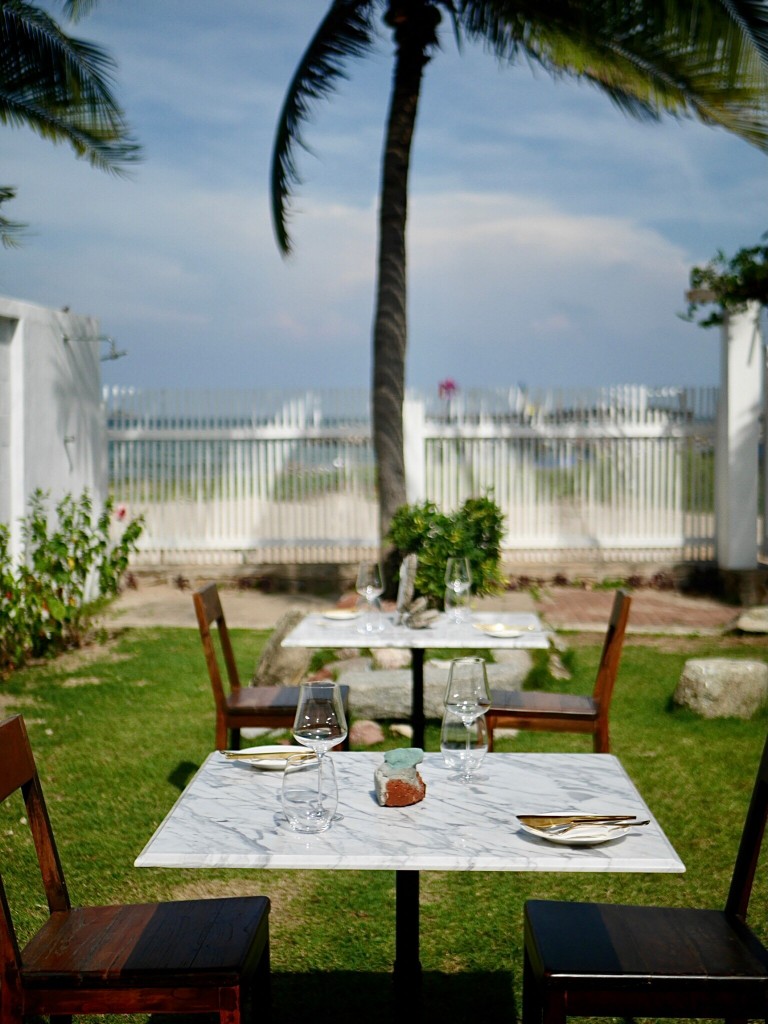 Related posts: