Star Studded 18th World Gourmet Festival Returns to Anantara Siam Bangkok Hotel in A Gastronomic Landmark Year
During a year when the Thai capital is taking its rightful place on the international culinary stage – from being ranked as the best city in the world for street food and the top spot in Asia's 50 Best Restaurants list to fervently anticipating the first Bangkok edition of the prestigious Michelin Guide by the end of 2017 – some of the world's leading chefs are set to take over one of the city's most exclusive addresses in a gastronomic nod to the City of Angels' triumph.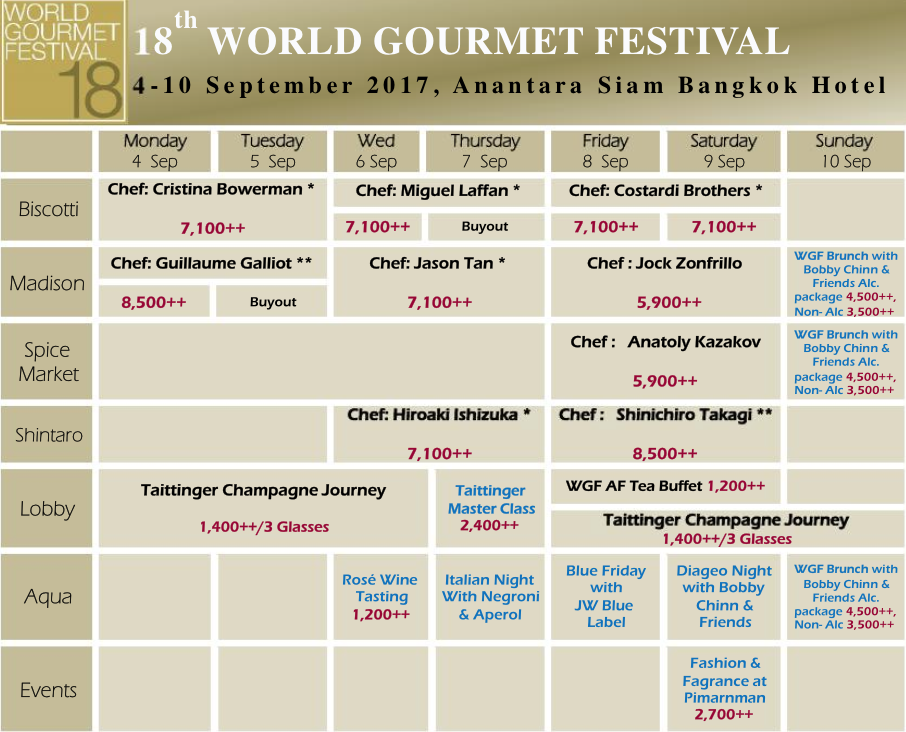 From 4th – 10th September 2017, eleven chefs extraordinaire representing eight countries from Australia to Japan and from Italy to Portugal will present an international culinary feast of note at the 18th annual World Gourmet Festival at Anantara Siam Bangkok Hotel.  Since its inception, the World Gourmet Festival has grown in prominence to feature an extraordinary line-up of some of the best chefs, winemakers and food experts from across the globe, all gathered together under one roof for a week-long celebration of outstanding cuisine and superb wines.
This year, Anantara Siam Bangkok Hotel partnered with Sanpellegrino to invite Michelin-starred chefs and chefs who are included in The World's 50 Best Restaurants and Australia's Top Restaurants lists, as well as some returning familiar faces.  Confirmed to participate in the 18th annual World Gourmet Festival are:
As has become a tradition and crowd pleaser in recent years, the inimitable Chef Bobby Chinn, renowned restauranteur and TV personality from Hanoi, will close the 18th World Gourmet Festival with the hugely popular World Gourmet Brunch on 10th September, during which he will cook up a storm and rock the house with his band.
The 18th World Gourmet Festival is a proud supporter of HRH Princess Soamsawali AZT Fund For Pregnant Women Of The Thai Red Cross Society.  THB 600 per dinner ticket sold and proceeds from the auctions, which take place throughout the Festival, will be donated to the Fund.
Reservations for the 18th World Gourmet Festival at Anantara Siam Bangkok Hotel can be made by visiting www.worldgourmetfestival.asia, where detailed information and prices of all the events are available.  An early bird discount of up to 15 percent, subject to terms and conditions, is applicable to reservations made before 18th August 2017.
Anantara Siam Bangkok Hotel's Amazing World Gourmet Festival accommodation package offers gourmands a sumptuous opportunity to experience an extraordinary international culinary feast by some of the world's best chefs and winemakers in the heart of one of the world's most enigmatic capital cities.  Starting from THB 19,100++ per room per night for a minimum three-night stay, this special offer includes accommodation, a sumptuous daily buffet breakfast, and a table for two at a guest chef's dinner each night of the stay period.  Guests will also be treated to a fifteen percent discount on treatments at the hotel's award winning Anantara Spa.  For more information about this special offer or to make a reservation, please contact Anantara Siam Bangkok Hotel on email reservations.asia@anantara.com or telephone +66 2 126 8866.
Anantara Siam Bangkok Hotel's 18th World Gourmet Festival is presented in collaboration with Sanpellegrino, and sponsored by Citibank N.A., Mercedes Benz (Thailand) Ltd., Tourism Authority of Thailand, Bangkok 101, Prestige Thailand and HELLO! Thailand.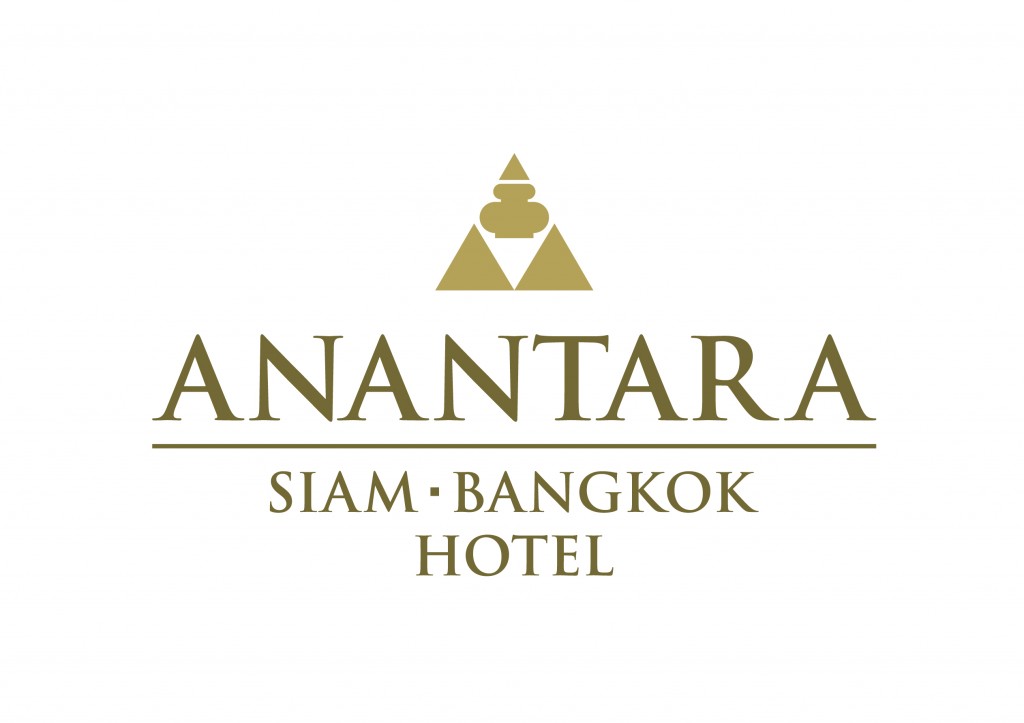 Guillaume Galliot  Caprice at Four Seasons, Hong Kong
(2 Michelin stars)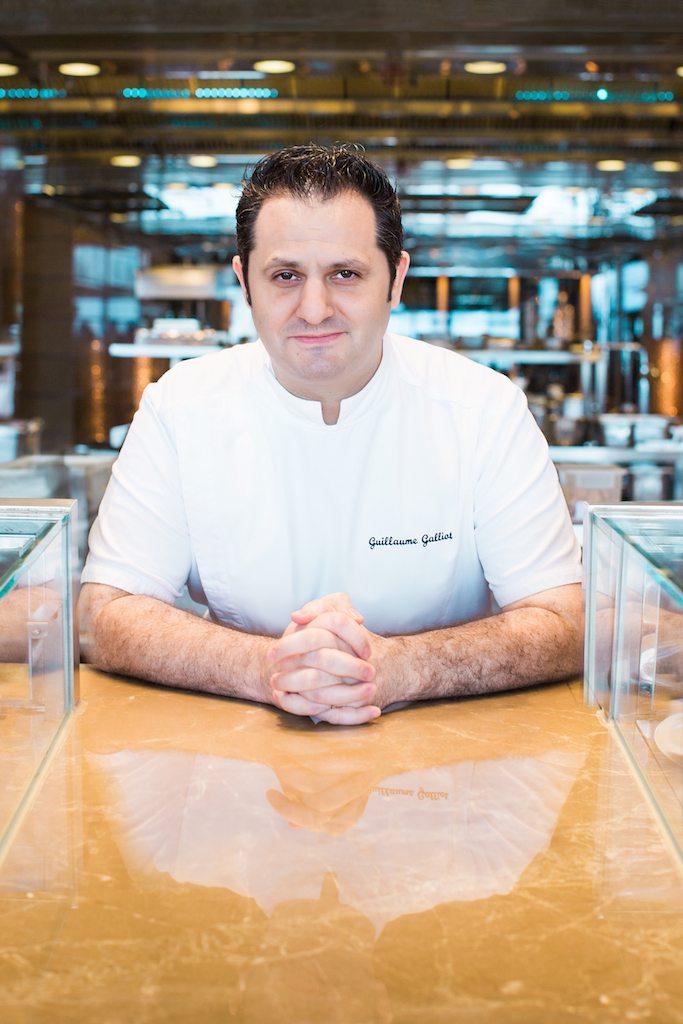 Born in the Loire Valley in France, Chef Guillaume Galliot has travelled the world perfecting his skills for gourmet gastronomy. Beginning under the tutelage of twin brothers Jacques and Laurent Pourcel in the three Michelin-starred Jardin des Sens, Galliot undertook roles in New York, Saint Barthelemy, Singapore and Beijing. He became the youngest sous chef ever, at only 23 years old, in the iconic Raffles Hotel in Singapore. In Macau, he brought truly modern French dining to life at the Tasting Room, achieving a Michelin star within the first year of opening. He maintained the one star rating for four years before gaining two Michelin stars for the restaurant in 2016 and 2017. Chef Guillaume Galliot now heads the team at the two Michelin-starred Caprice, a renowned restaurant of the Four Seasons Hong Kong. He joined the restaurant in April 2017, bringing his vision of globally influenced French cuisine to one of the most-sought after venues in Asia.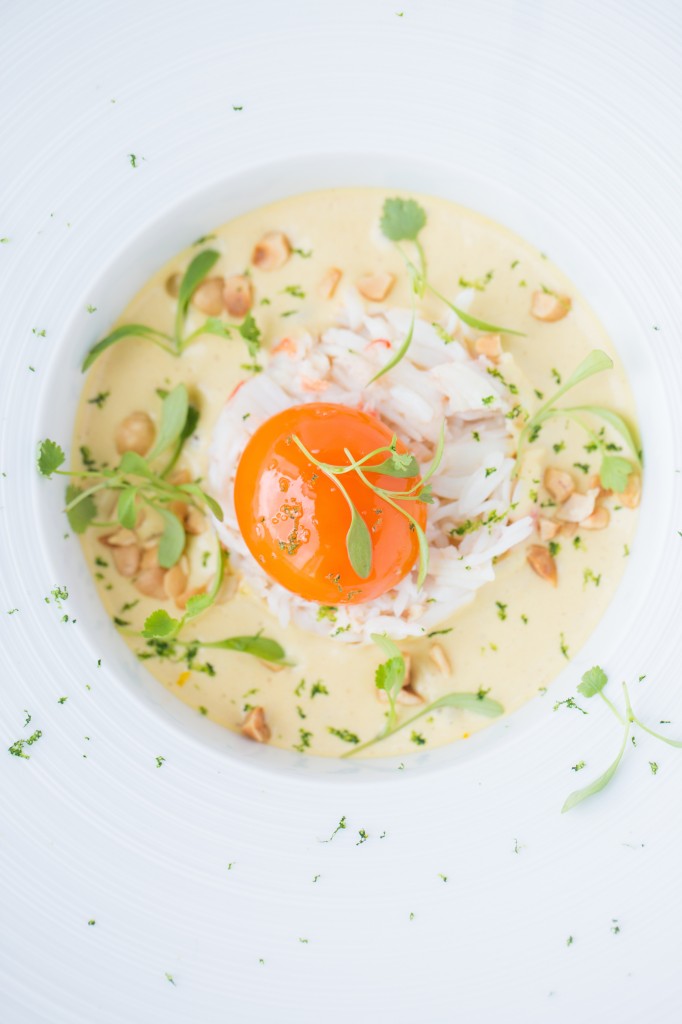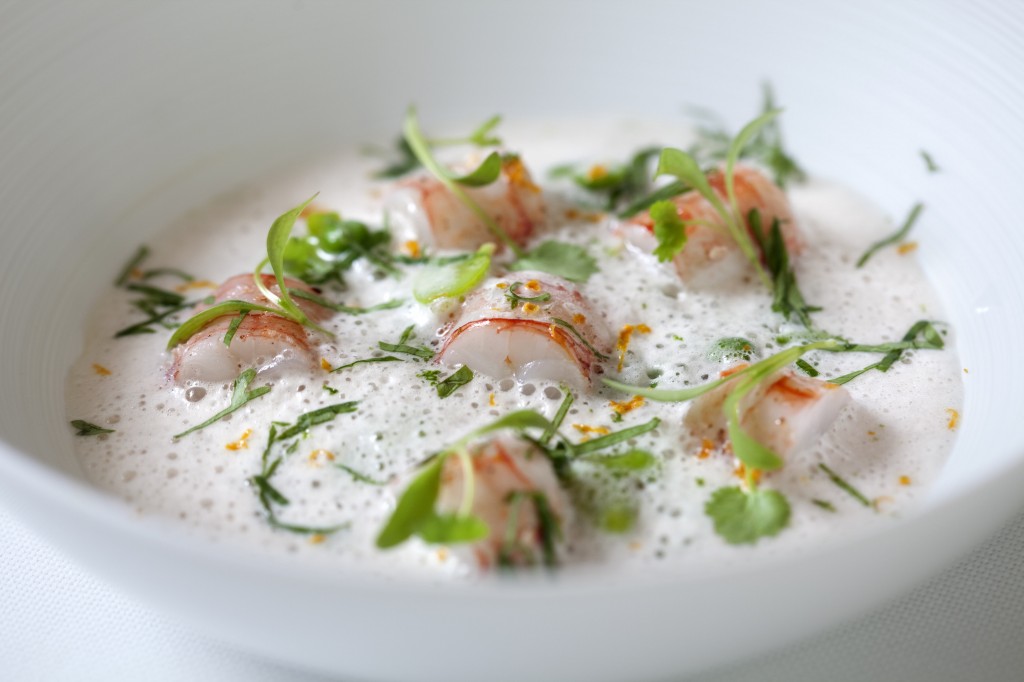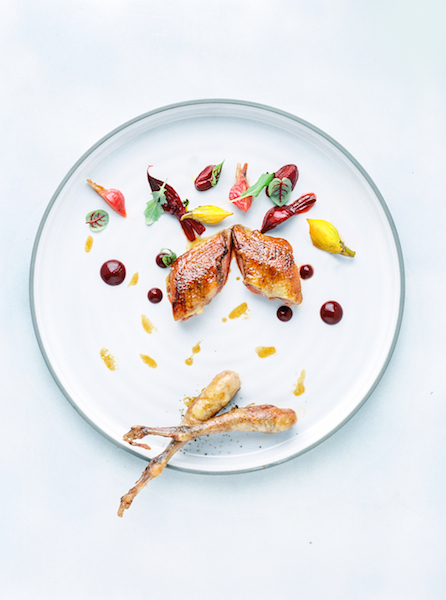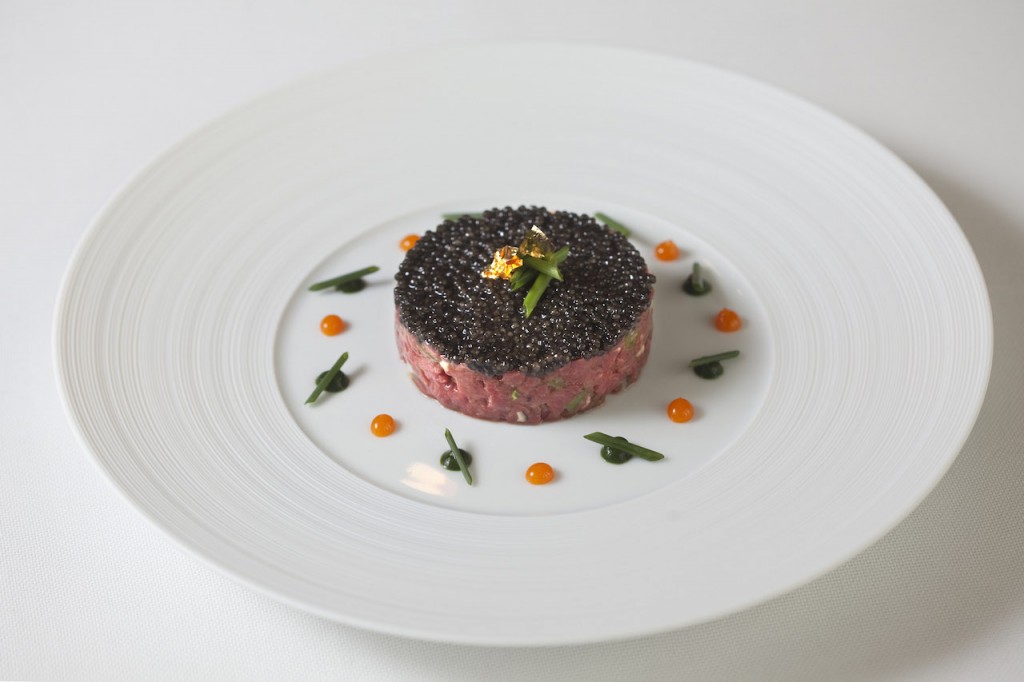 Shinichiro Takagi Restaurant Zeniya in Kanazawa, Japan
(2 Michelin stars)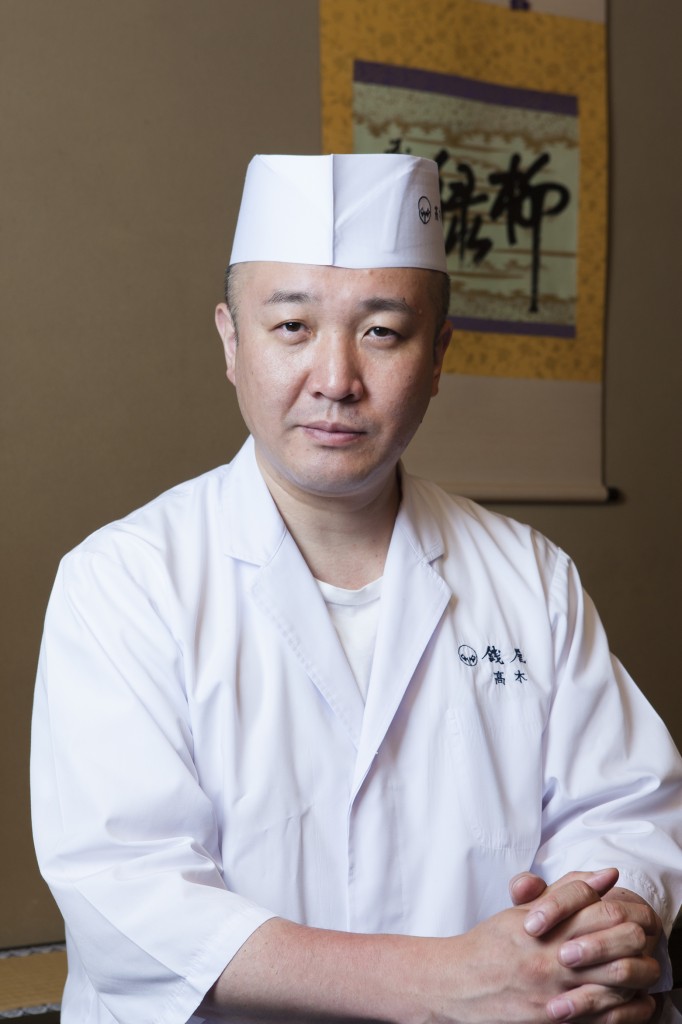 Chef Shinichiro Takagi has dedicated his life to his family restaurant, Zeniya, and has grown it from a modest local eatery to an unforgettable dining experience worthy of its' two Michelin stars. Born in Kanazawa in 1970, Takagi studied a bachelor's degree in commercial science before learning the art of Kaiseki Cuisine at Kyoto Kiccho, one of Japan's top restaurants. Chef Takagi has a deep understanding of the art and philosophy of Japanese cuisine and has performed as a guest chef in many international hotels and events from Germany to the US. He endeavours to spread the word about Kaga cuisine globally, having cooked for world-renowned chefs at the World Gourmet Summit in Singapore; at a demonstrational lecture on Intangible Heritage for UNESCO; and at numerous cultural and international events.  In December 2016, his restaurant Zeniya was named on LA LISTE in the world's top 1000 restaurants and in February 2017, Chef Shinichiro Takagi was named as a Japanese Cuisine Goodwill Ambassador by the Ministry of Agriculture, Forestry and Fisheries in Japan.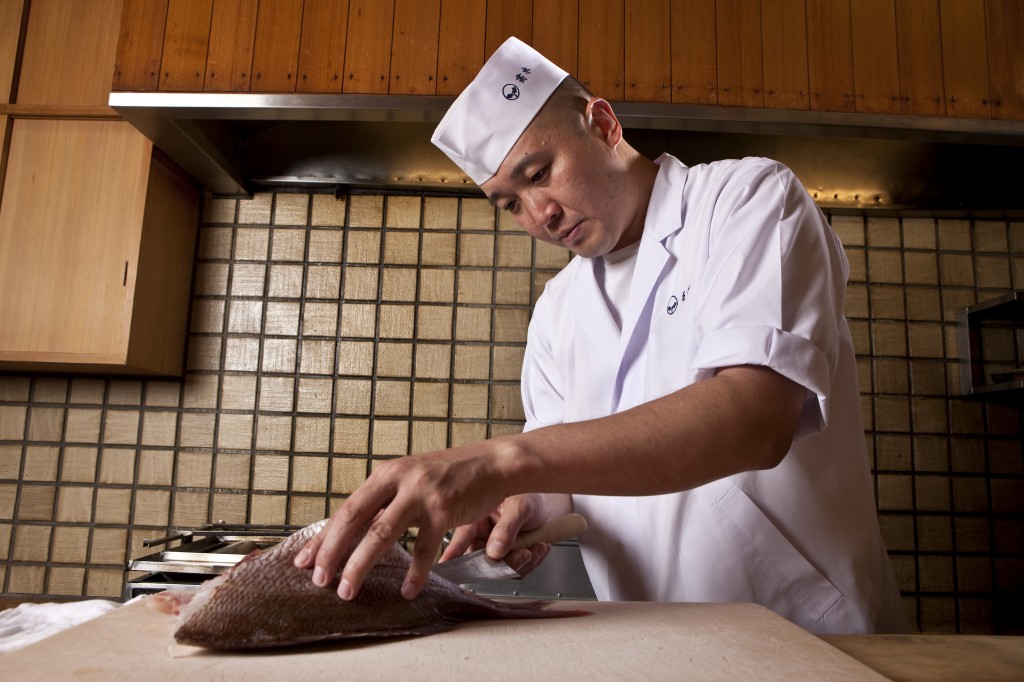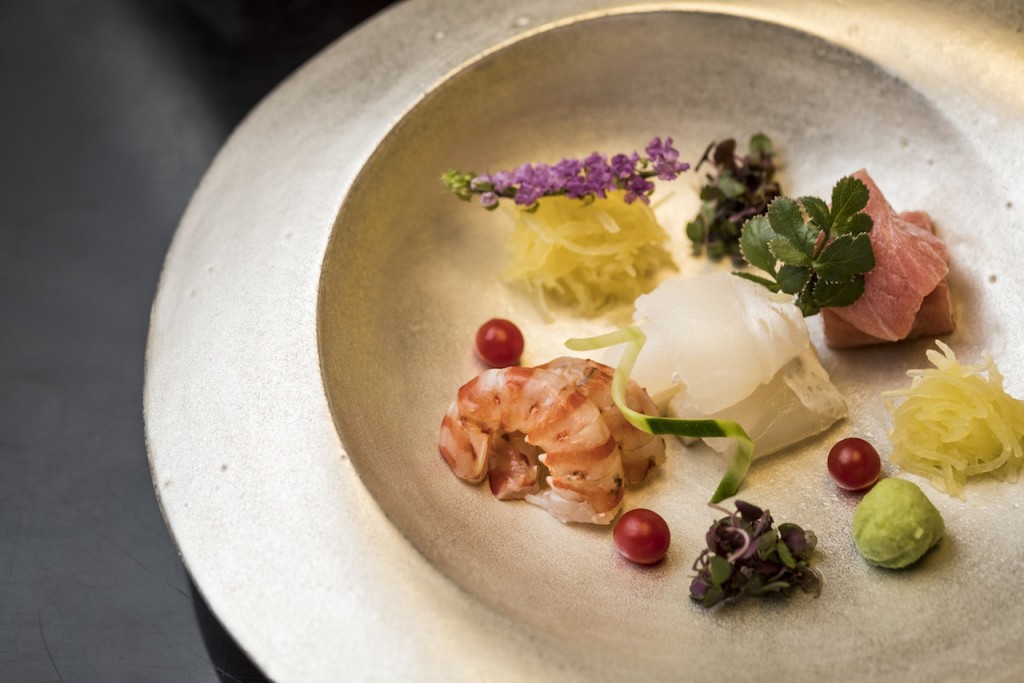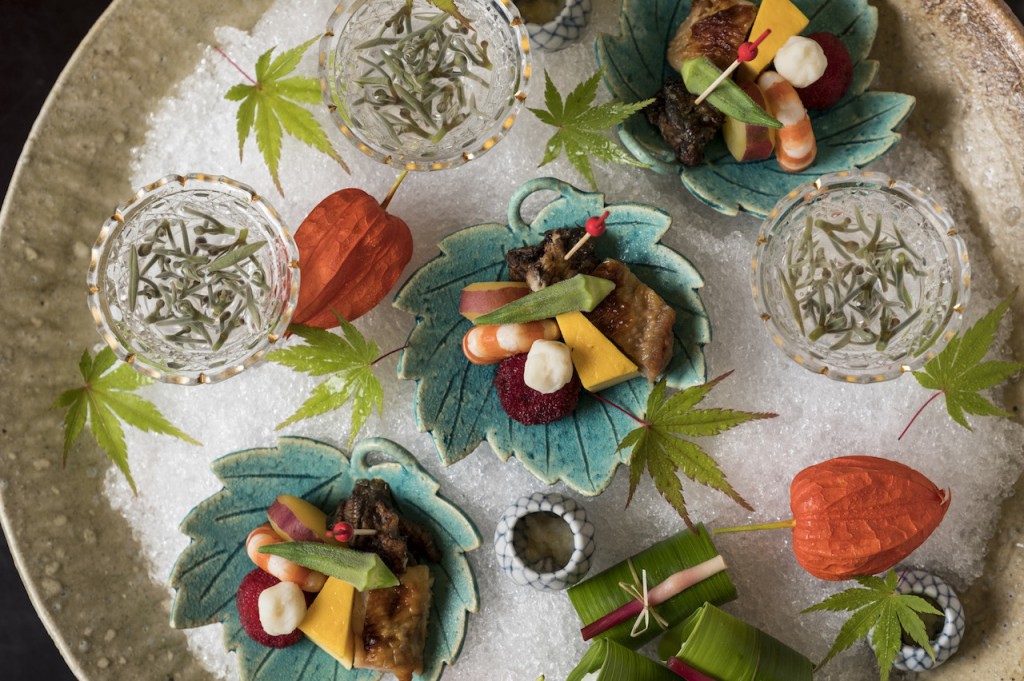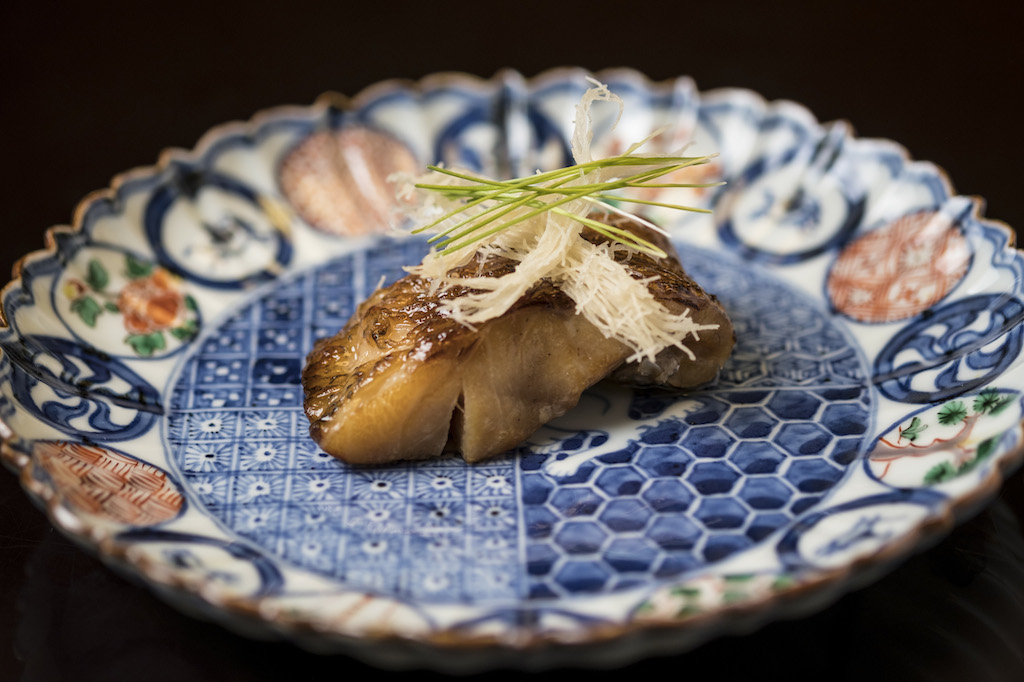 Christina Bowerman  Glass Hostaria in Rome, Italy
(1 Michelin star)


Hailing from Italy, Chef Cristina Bowerman is an inspiration in the mostly male-dominated field of haute cuisine. A love of travel and a thirst for knowledge brought her to the U.S.A in 1992, where she completed a course in Culinary Arts to add to her law degree. Whilst respecting the tradition in Italian food, each dish of Cristina's is infused with creative flavours, from Texan to Puerto Rican, which she learnt from a broad range of mentors in the US.  In 2004 she returned to Italy, assuming various head chef roles until she received international recognition for her role at Glass Hostaria. Awards from culinary guides followed and in 2010, Chef Cristina won a Michelin star for her highly modern cuisine, one of a select group of females to do so. Since then, she has released an autobiography, spoken at TEDxMilano Women, won a number of international prizes and is part of the Food Act Committee in Italy. She is also the culinary talent behind the inventive Romeo Chef & Baker projects, which range from pop-up concept restaurants to creative underground spaces.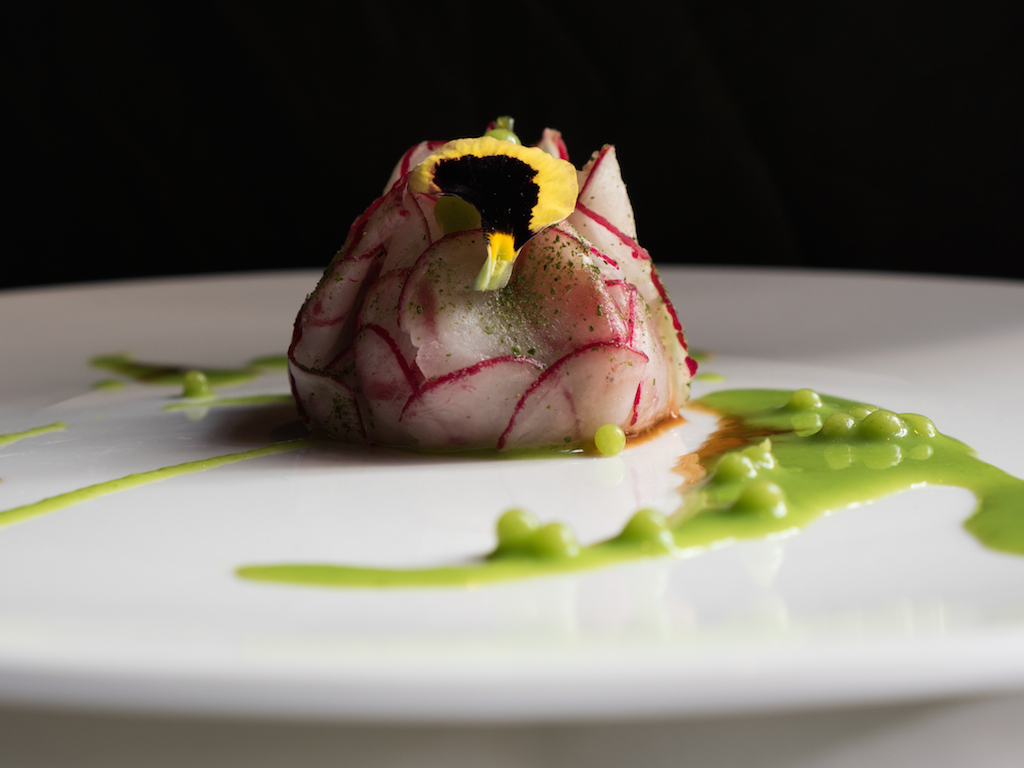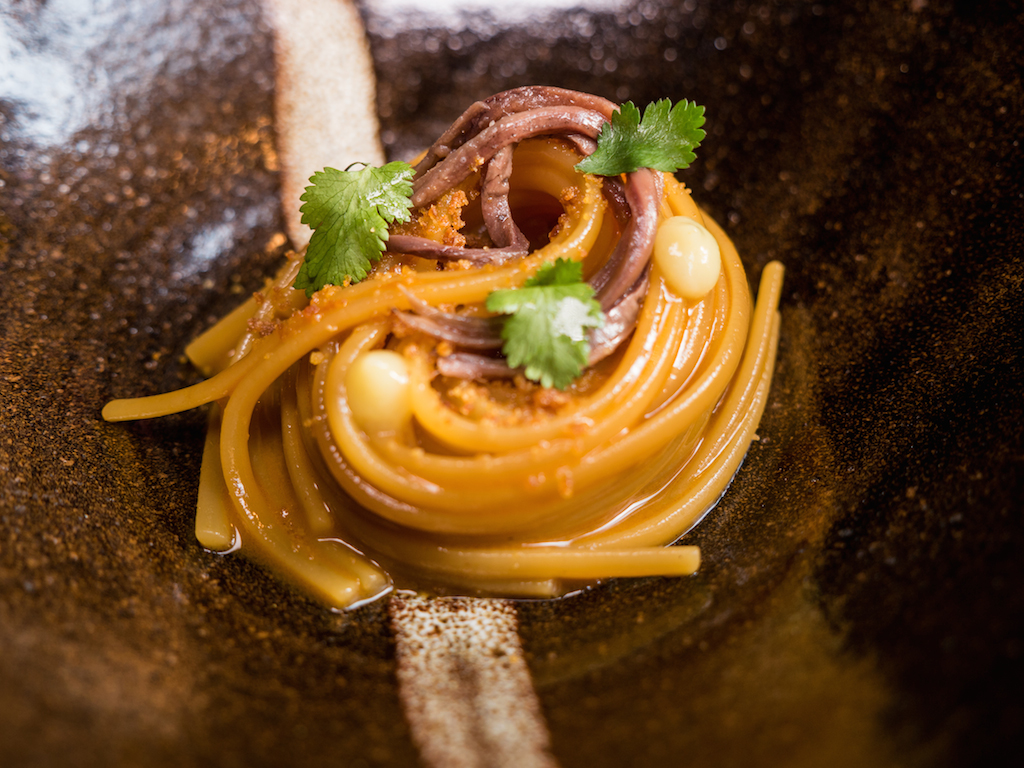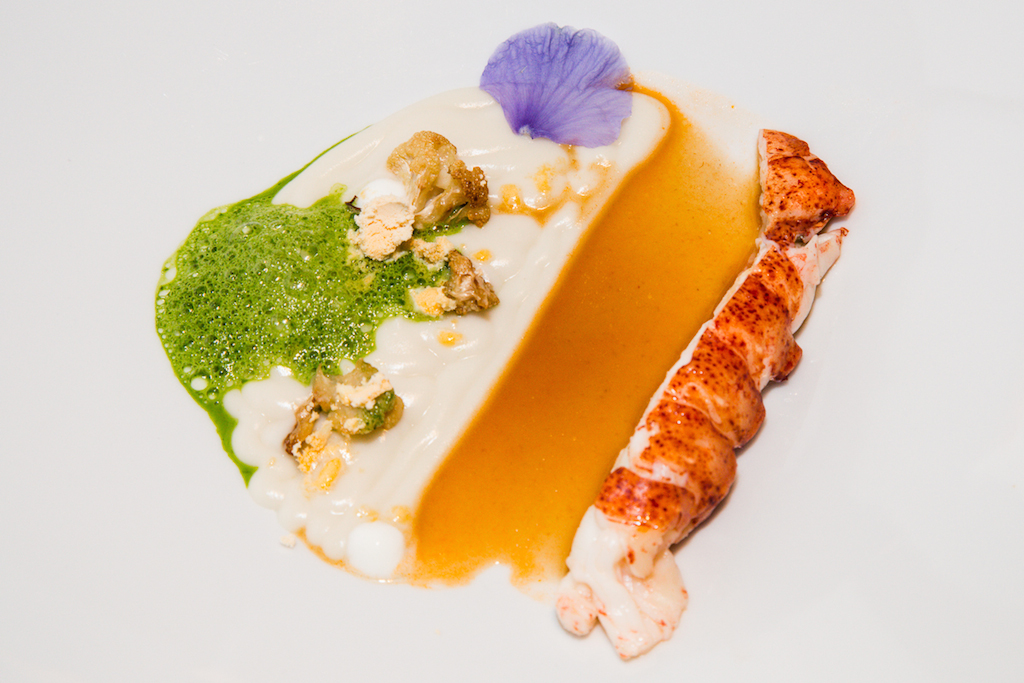 Miguel Laffan L'AND Vineyards in Alentejo, Portugal
(1 Michelin star)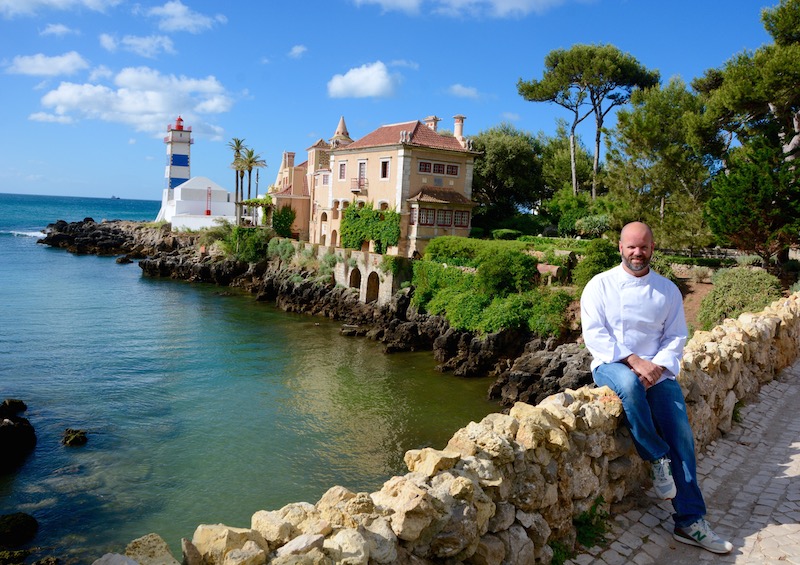 Portuguese-born Miguel Laffan developed a passion for food from a young age. He took the opportunity to travel abroad to fine-tune his craft, working in Michelin-starred kitchens of Fortaleza do Guincho and Le Clous de la Violette in France, before gaining experience in Brazil and Spain. Subsequently, he led teams in boutique hotels in Funchal and Madeira before finding a kitchen to call home in Alentejo. These international influences enrich his cuisine and have helped him to achieve a Michelin star in L'AND Vineyards luxury resort. Part of a new wave of chefs leading the way in modern Portuguese gastronomy, Chef Miguel creates imaginative dishes with the freshest ingredients, all available locally. The modern Mediterranean-style restaurant sits in the unspoiled landscape of Alentejo, but the food transports diners to distant landscapes and flavours. Chef Miguel has also participated at international food festivals including Obsession UK, Peixe em Lisboa and Rota das estrelas Portugal.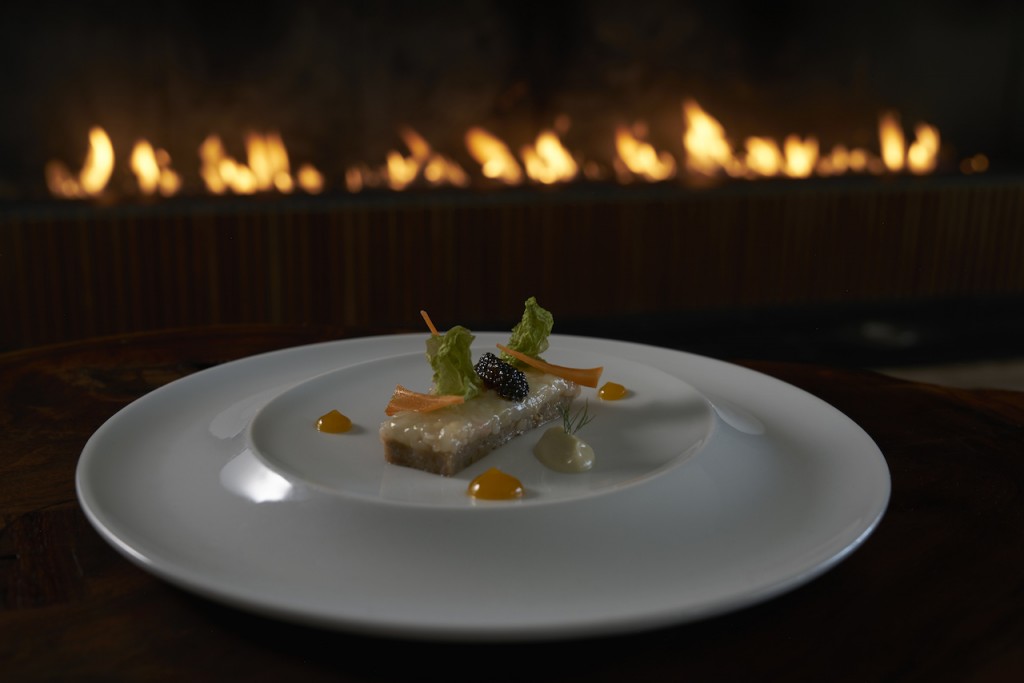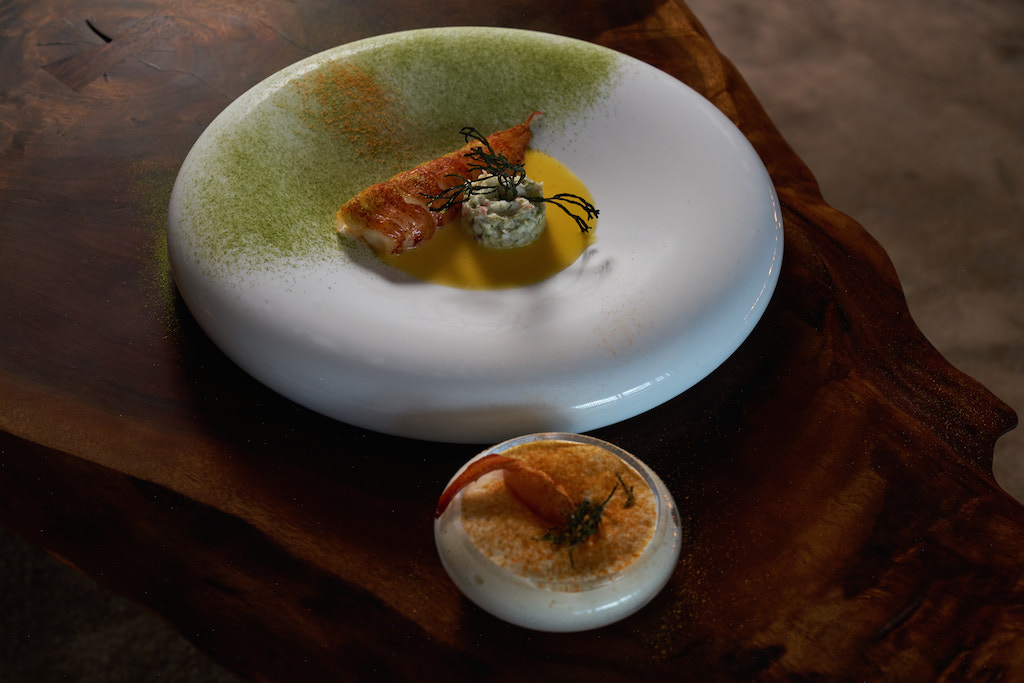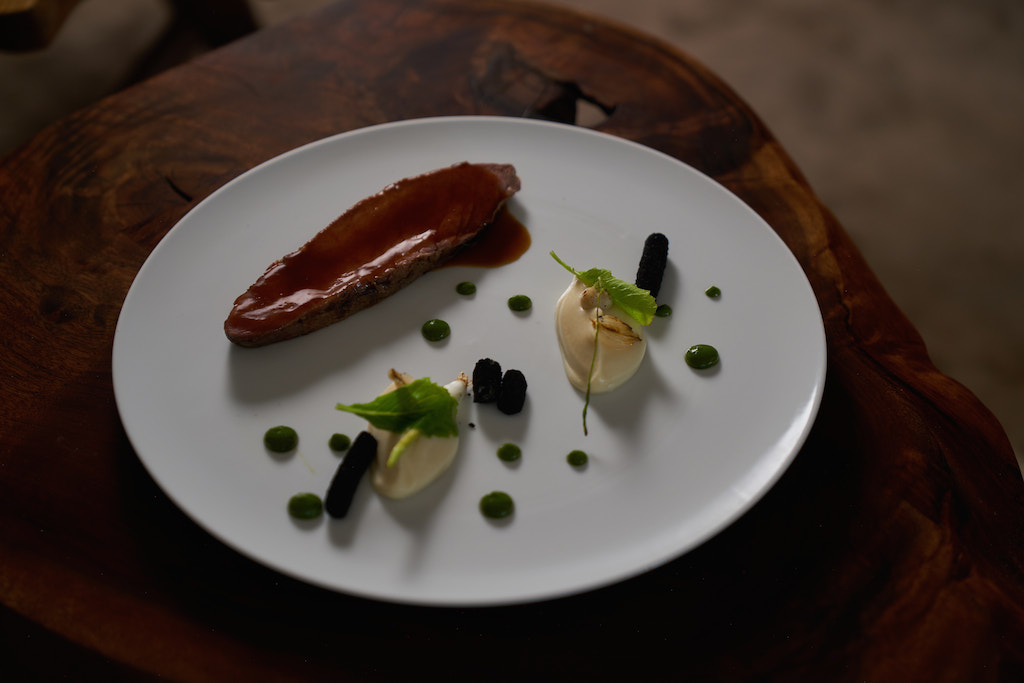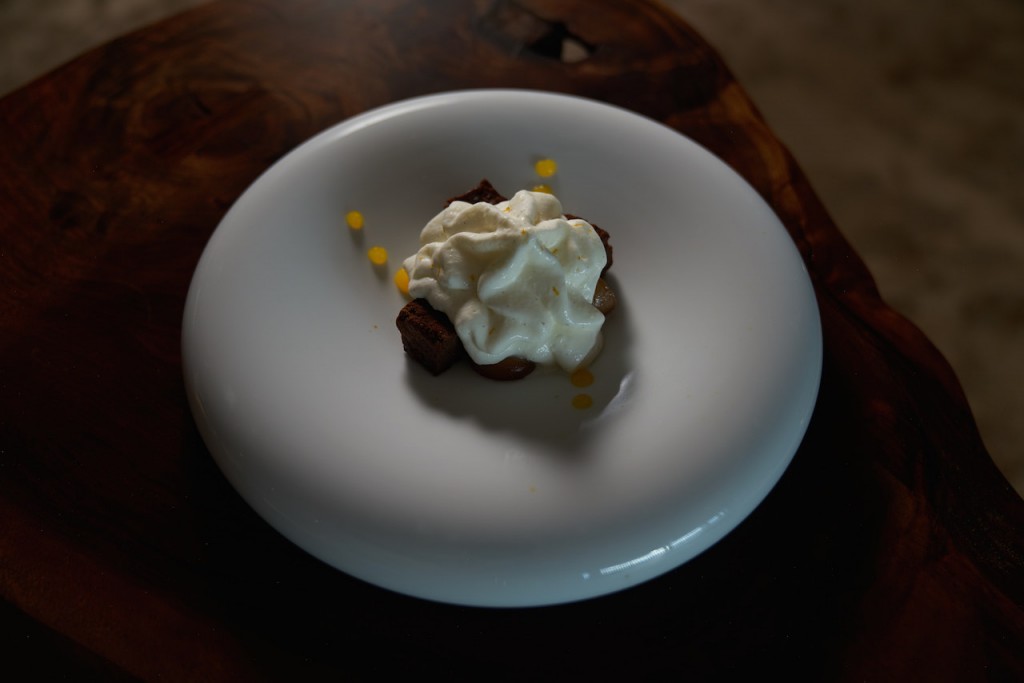 Ristorante Christian e Manuel in Vercelli, Italy
(1 Michelin star)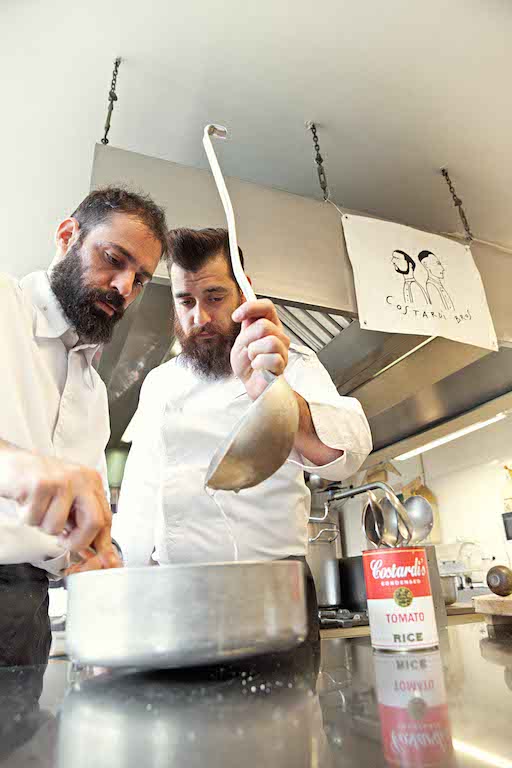 Born into a hotel-owning family in Piedmont, brothers Christian and Manuel were destined to be chefs. Christian, the elder by nine years, had a passion for food from a very young age and attended catering college at fourteen. Subsequently he had worked his way up to the position of second Chef at Hotel Regina in Venice by the age of 21. Manuel honed his skills with two internships at the Four Seasons Hotel in Milan under the expert guidance of Sergio Mei. Both brothers returned to their grandparents' property, Hotel Cinzia, intent on bringing a mixture of tradition and innovation to the kitchen. Here, they pay homage to the region's most famous export, rice. Together, they have created over twenty varieties of award-winning risotto, combining traditional Italian cuisine with modern culinary techniques. In 2009, the brothers received a Michelin star for their food and have followed with international events and recognition from major dining guides. They have judged on TopChef Italy and are Ambassadors for Italy at many events, from World Week in Chile to the Melbourne Wine Festival.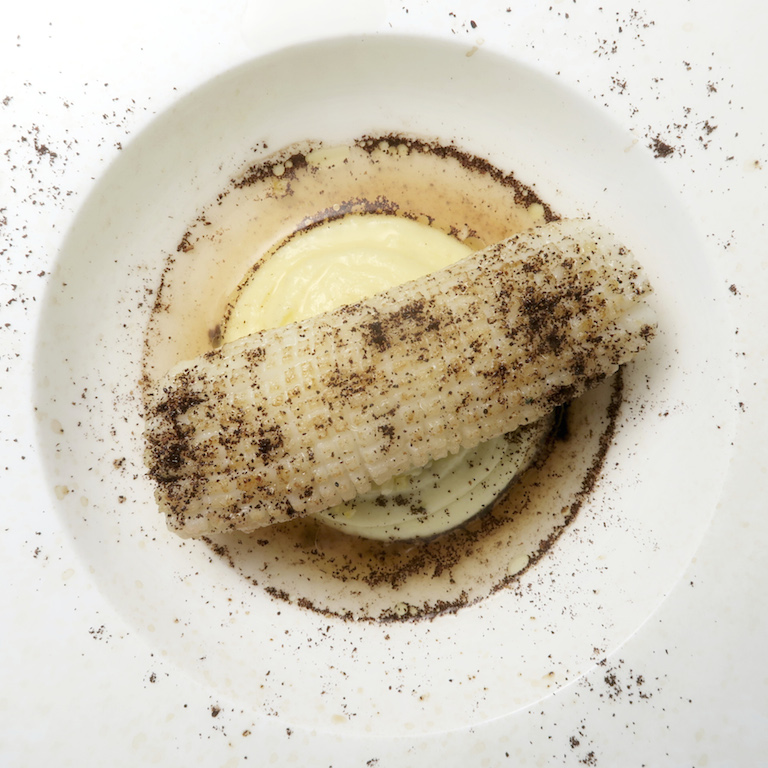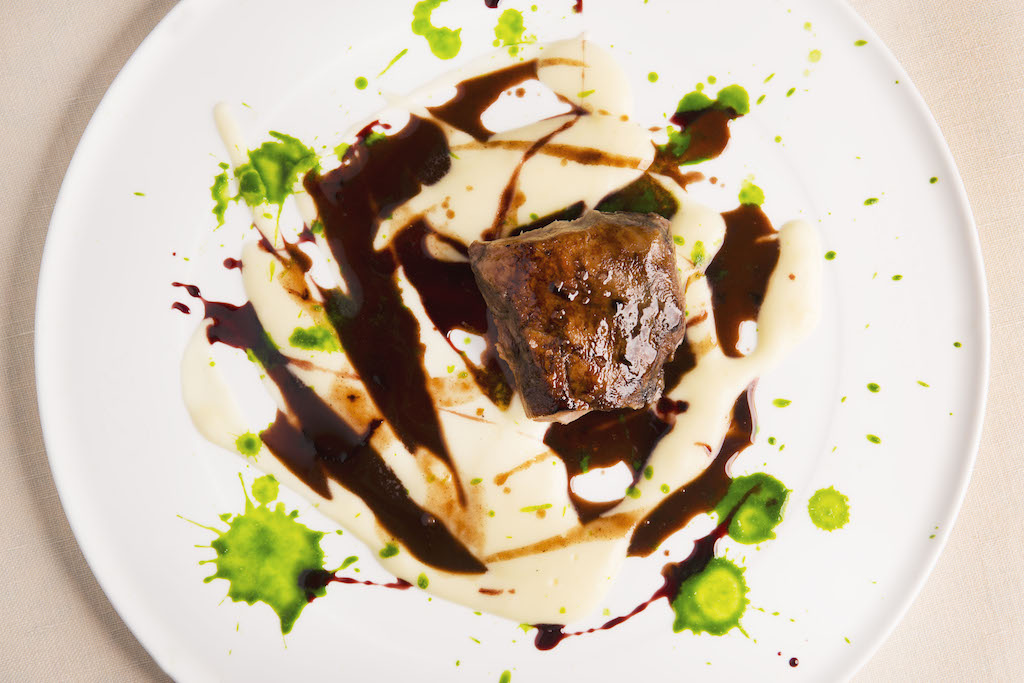 Jason Tan,  Corner House Singapore
(1 Michelin star)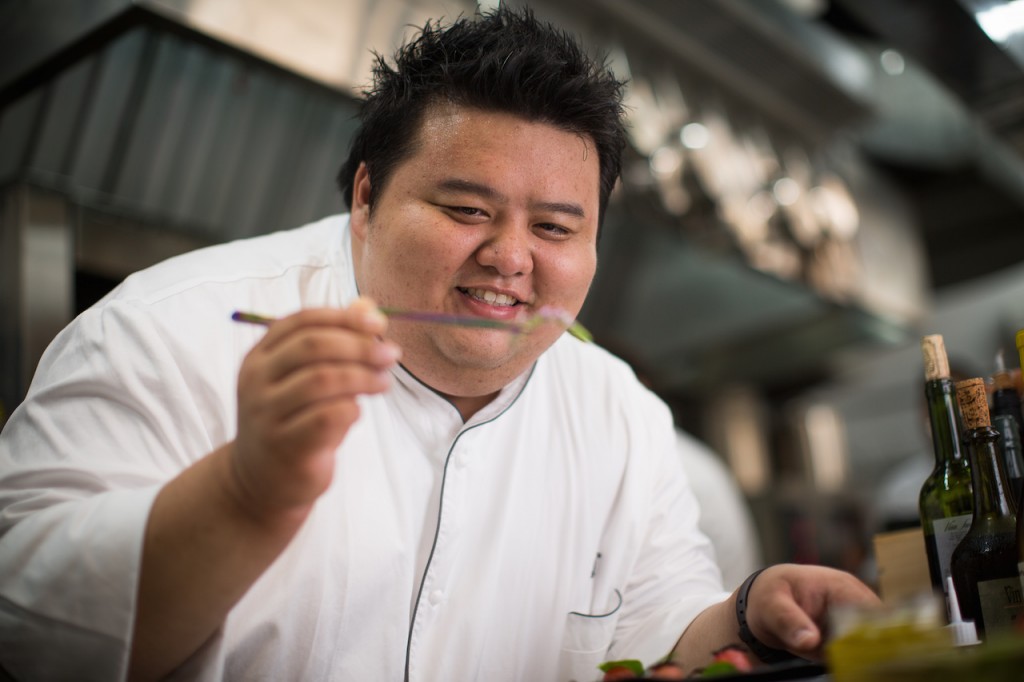 Co-owner of the beautiful E J H Corner House in Singapore, Chef Jason Tan's rise to the top has been nothing short of meteoric. His career began at the famed Les Amis restaurant in Singapore and he spent time at three-Michelin-starred Robuchon a Galera (later called Robuchon au dome) in Hotel Lisboa, Macau. Jason honed his skills further and became Executive Chef at "Sky on 57" in Marina Bay Sands when he was just 30 years old. In 2008, Chef Tan became the Bocuse d'Or Champion in Singapore and subsequently won bronze at the Bocuse d'Or Asian Selection. He represented Asia at the Bocuse d'Or world cuisine competition in Lyon, France.  He is passionate about sustainable ingredients, and has developed a contemporary cuisine called Gastro-Botanica that demonstrates his impressive array of quality vegetables, seafood and meat. Jason travels regularly to explore new culinary cultures that he can bring to the table at E J H Corner House, which garnered the accolade of a Michelin star and is ranked number 17 in Asia's 50 Best Restaurants.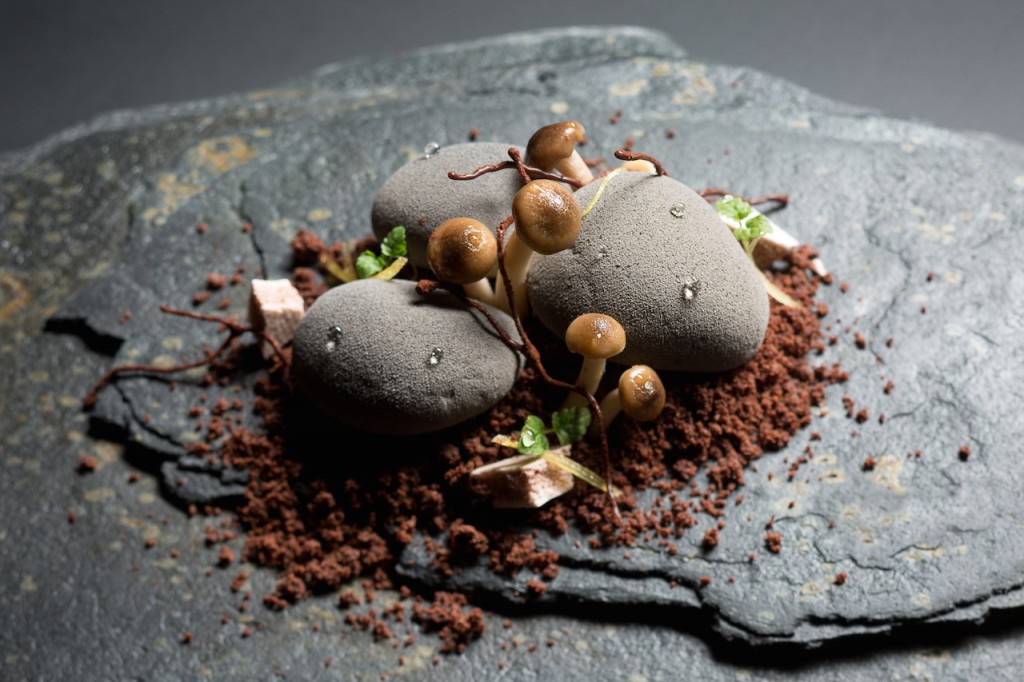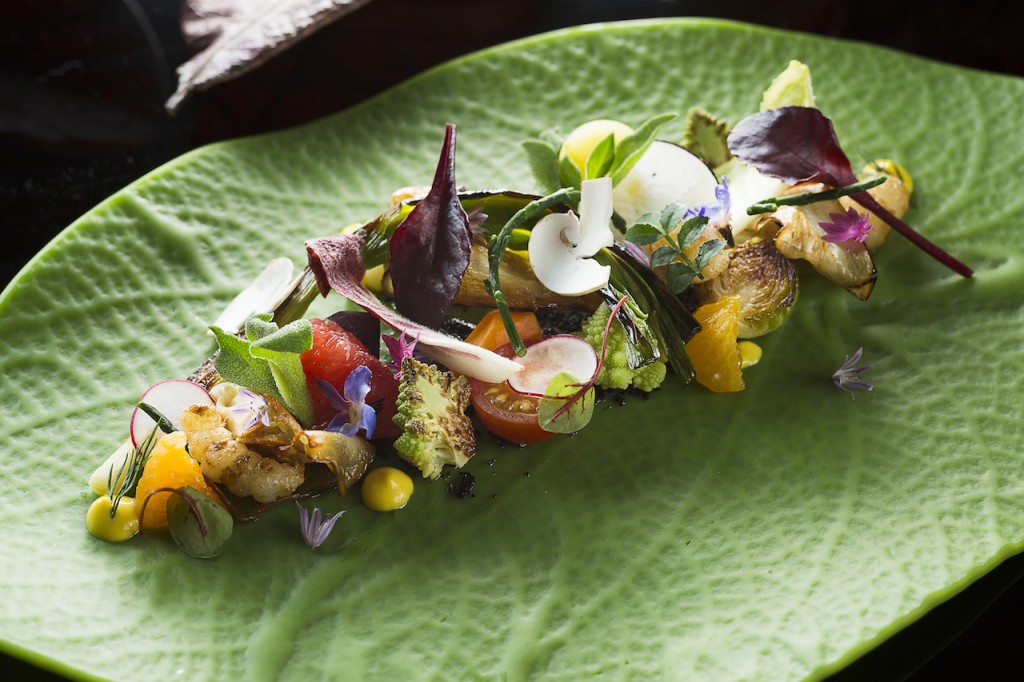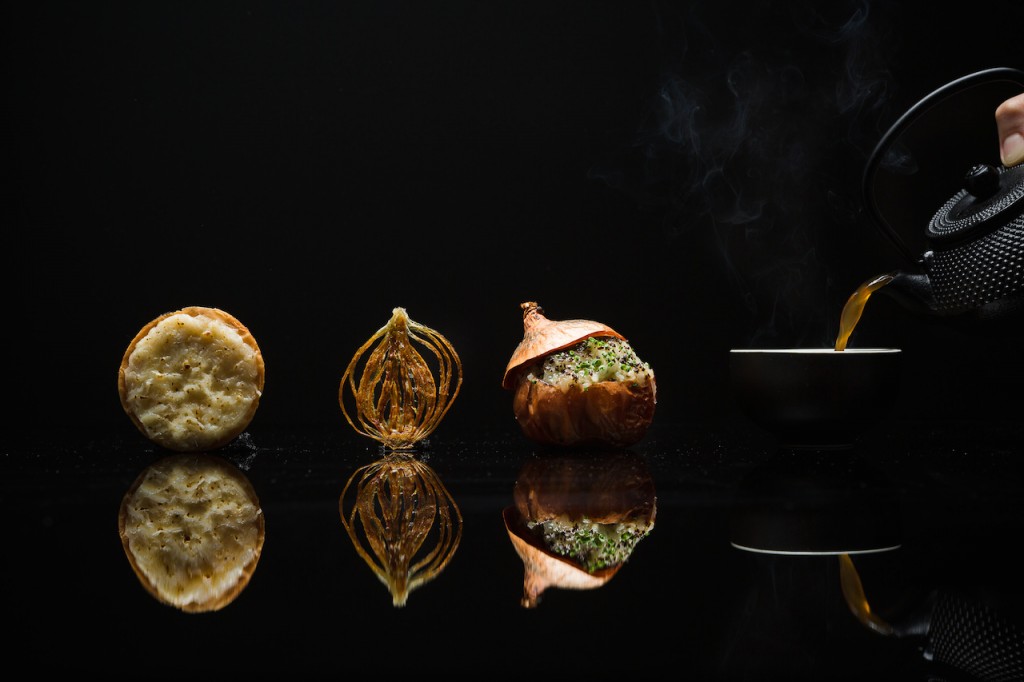 Anatoly Kazakov Selfie Restaurant & Bar in Moscow, Russia
(The World's 50 Best Restaurants)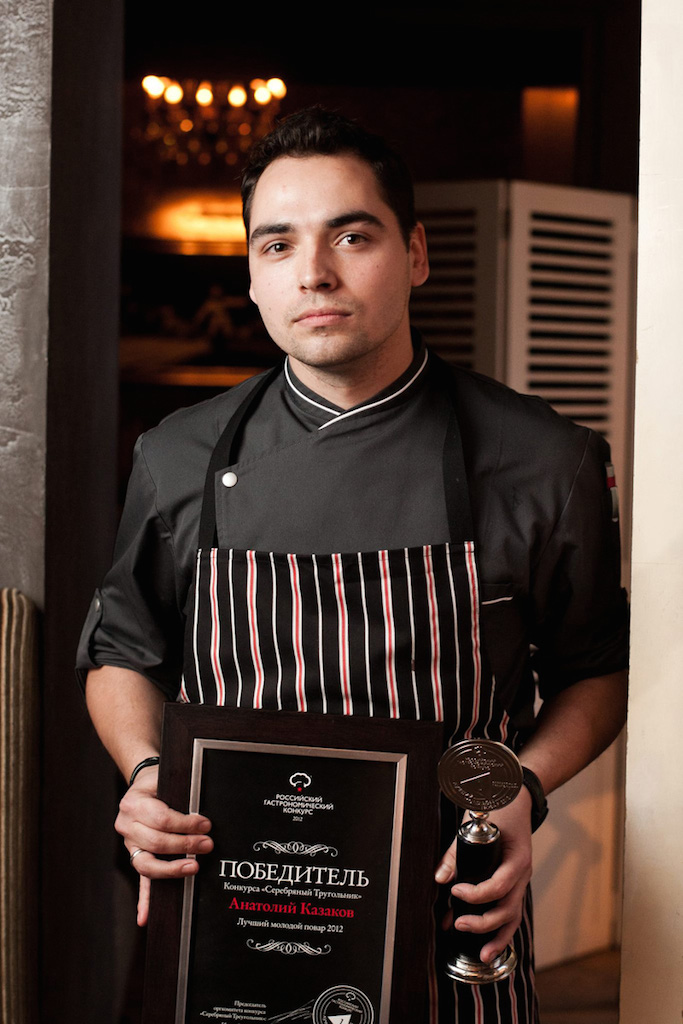 In his own words, Russian-born Anatoly Kazakov decided to become a chef because, "My mom was working a lot and I was obliged to cook myself. When I was fourteen-years-old I decided to learn professionally how to cook better. From my first salary I bought a mobile phone which at that time (1993) was very expensive – a whole month's salary." With a food philosophy that can be summed up as a non-standard view on standard products, and a desire to sustainably produce the products used in his restaurant – especially ingredients from his home country – this innovative talent has been achieving wide acclaim across the globe. He is currently at Selfie restaurant, in Moscow, where he shares kitchen duties with star chef Vladimir Mukhin.
Jock Zonfrillo Restaurant Orana in Adelaide, Australia (Australia's Top Restaurants)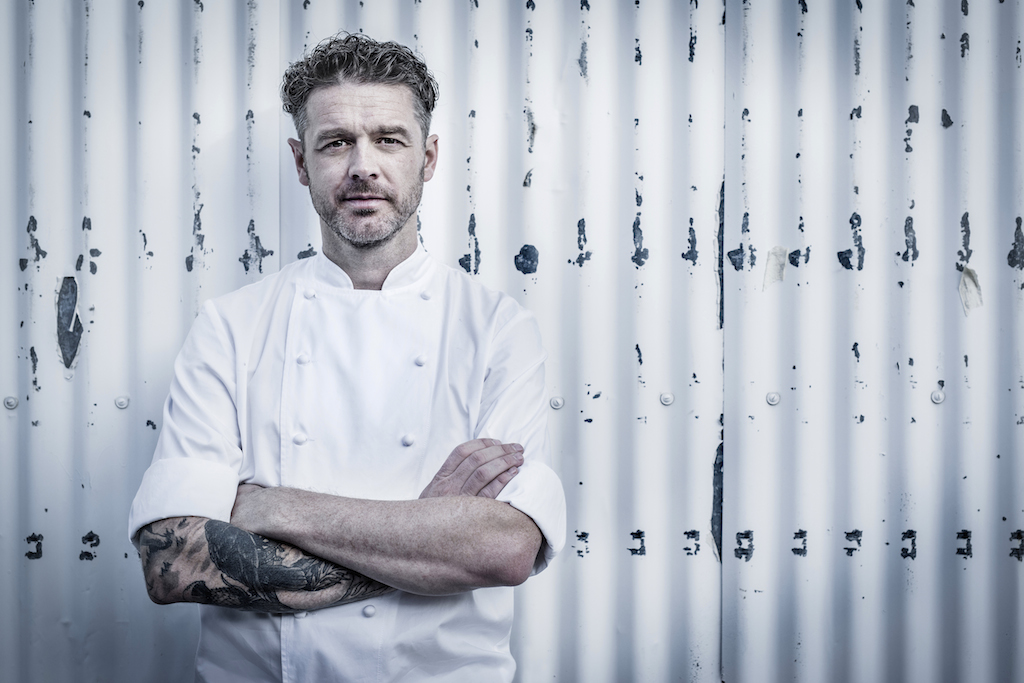 Born in Scotland to Scottish-Italian parents, Jock Zonfrillo found his spiritual home in Australia and a connection to the Aboriginal culture, which has fascinated and influenced his work since.  Gaining experience with iconic chefs such as Marco Pierre White, Zonfrillo worked in London and Sydney and opened his own restaurant on the stunning coast of Cornwall in the United Kingdom.  Jock returned to Australia in 2000, taking a Head Chef position at Restaurant 41. He began exploring the Aboriginal culture, philosophy and the culinary traditions of the country. After moving to Adelaide and founding both Restaurant Orana and Restaurant Blackwood, Jock was approached for the programme 'Nomad Chef' on the Discovery Channel. In keeping with Zonfrillo's own ethos, the programme provides a captivating insight into the cuisine and culture of some of the most remote communities on earth. All Jock's commercial success underscores his non-profit organisation, The Orana Foundation, which preserves and evolves Australian food culture and assists indigenous enterprise.
Bobby Chinn Restaurant Bobby Chinn in Hanoi, Vietnam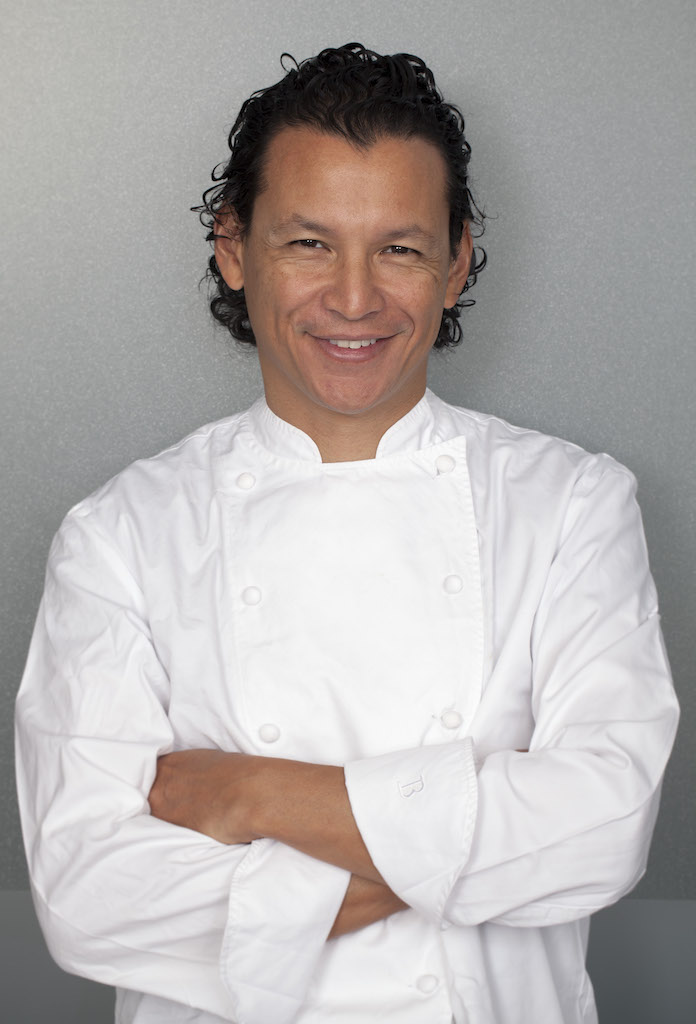 Kiwi-born with both Chinese and Egyptian heritage, Chef Bobby Chinn has found inspiration from across the globe to develop his mastery of cooking. Educated in England, Bobby worked on both coasts of the US before travelling the world to find a base in Vietnam.  There he opened the award-winning Restaurant Bobby Chinn and followed with the celebrated Bobby Chinn Saigon ten years later. His passion for food and charming personality have also led to him becoming a culinary celebrity across Asia and the Middle East, hosting the 'World Café Asia' and 'Globe Trekker' shows on Discovery TLC, before taking a judge role on 'Top Chef Middle East'. He brought the concept of modern Vietnamese cuisine to London in 2014, opening House of Ho on Wardour Street to great acclaim. Bobby is renowned for his enthusiasm for cooking, constantly creating new dishes and adding a signature 'Bobby' twist. His bestselling book, 'Vietnamese Food', offers a fantastic insight into the country's authentic culture and cuisine. In 2012 Bobby became a WWF Ambassador, promoting Sustainable Seafood Production and he is also a Tourism Ambassador for Vietnam since July 2014.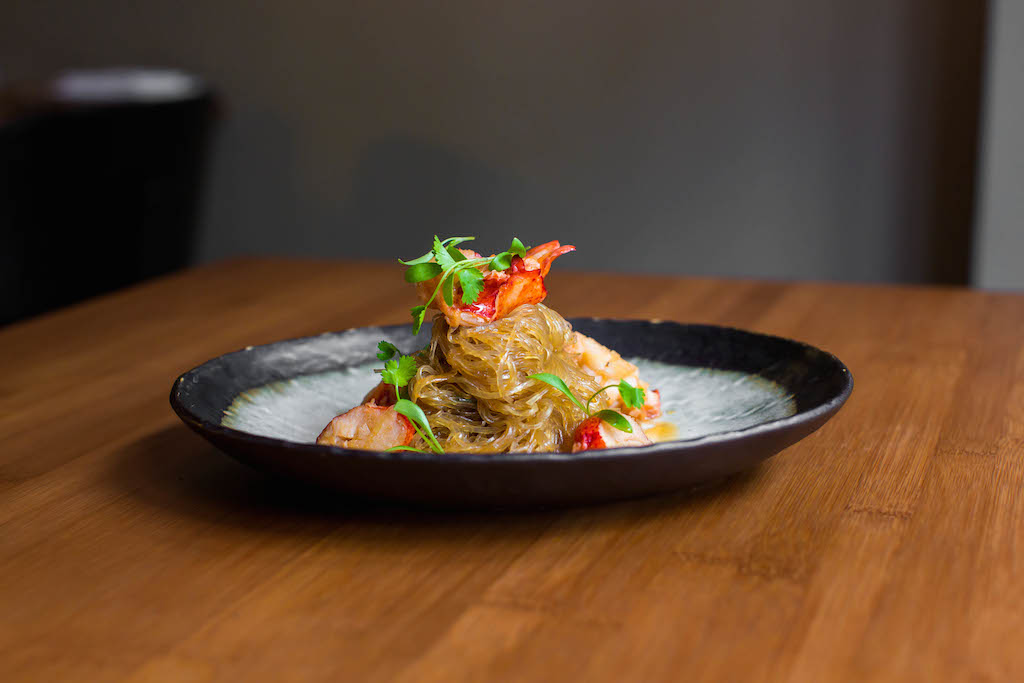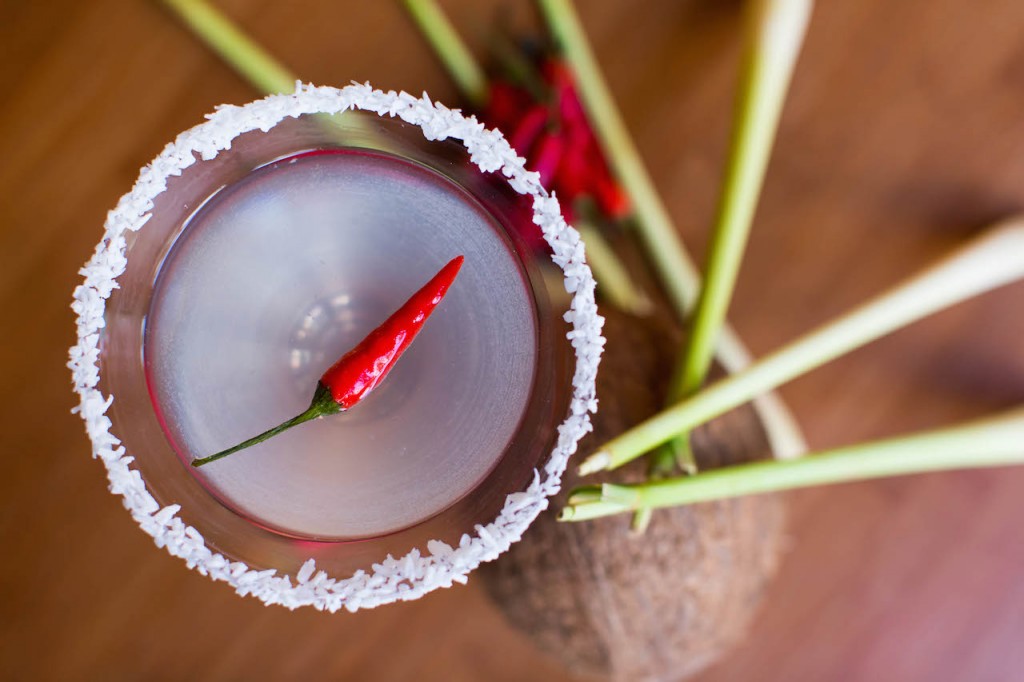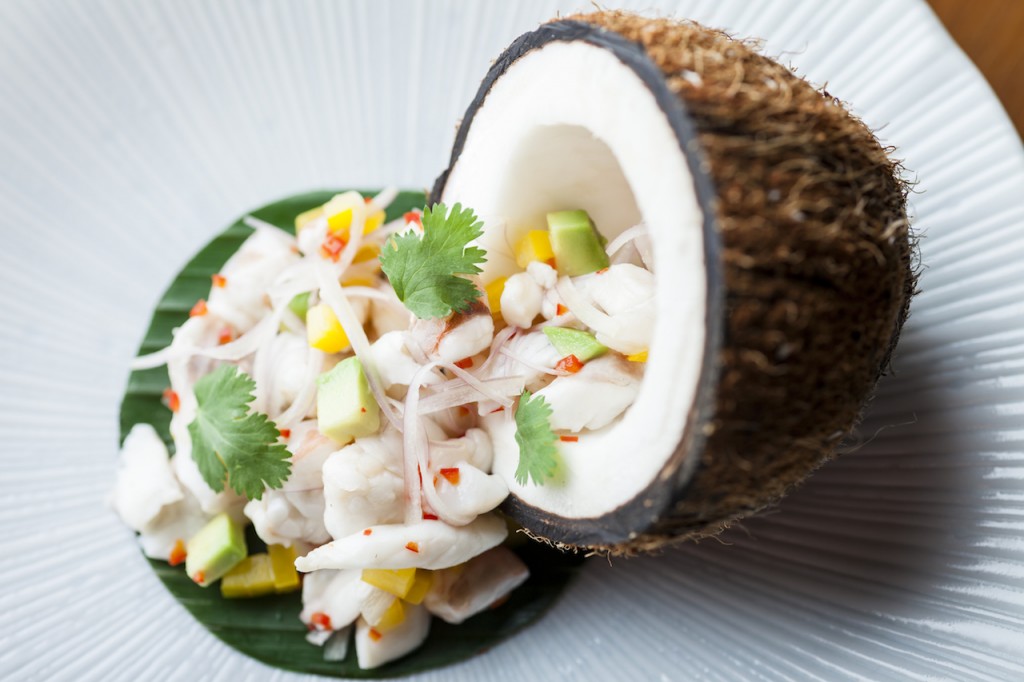 Guillaume Galliot's dinner menu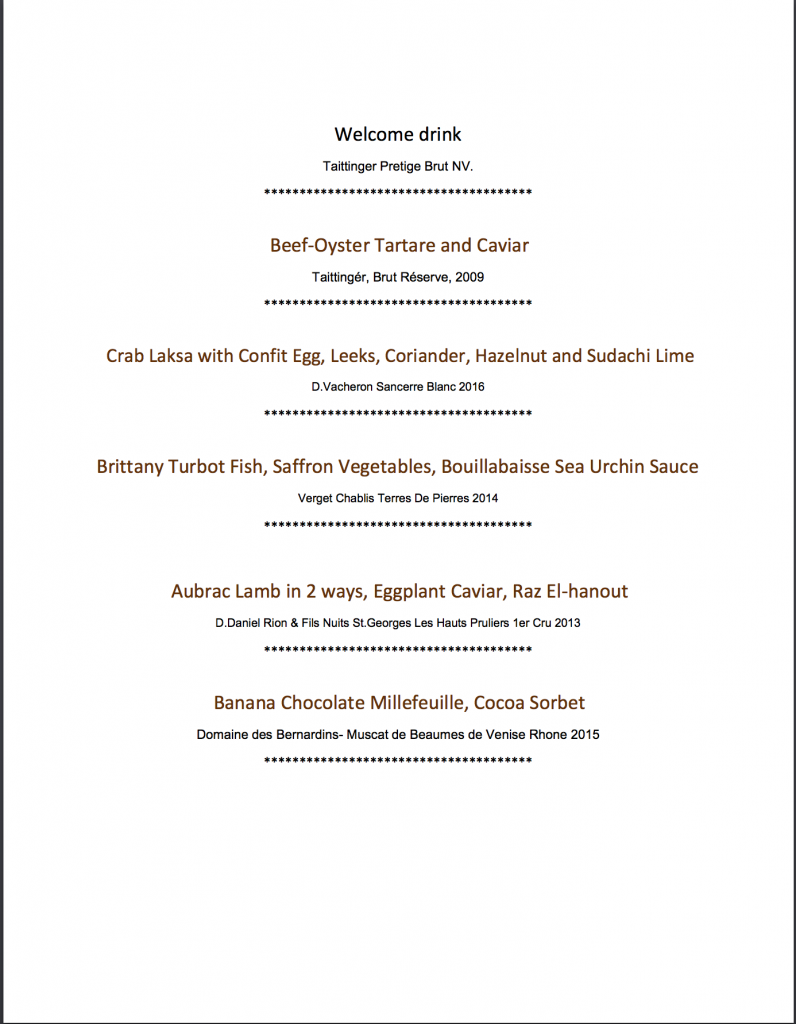 Cristina Bowerman's dinner menu
Christian e Manuel's dinner menu
Jason Tan's dinner menu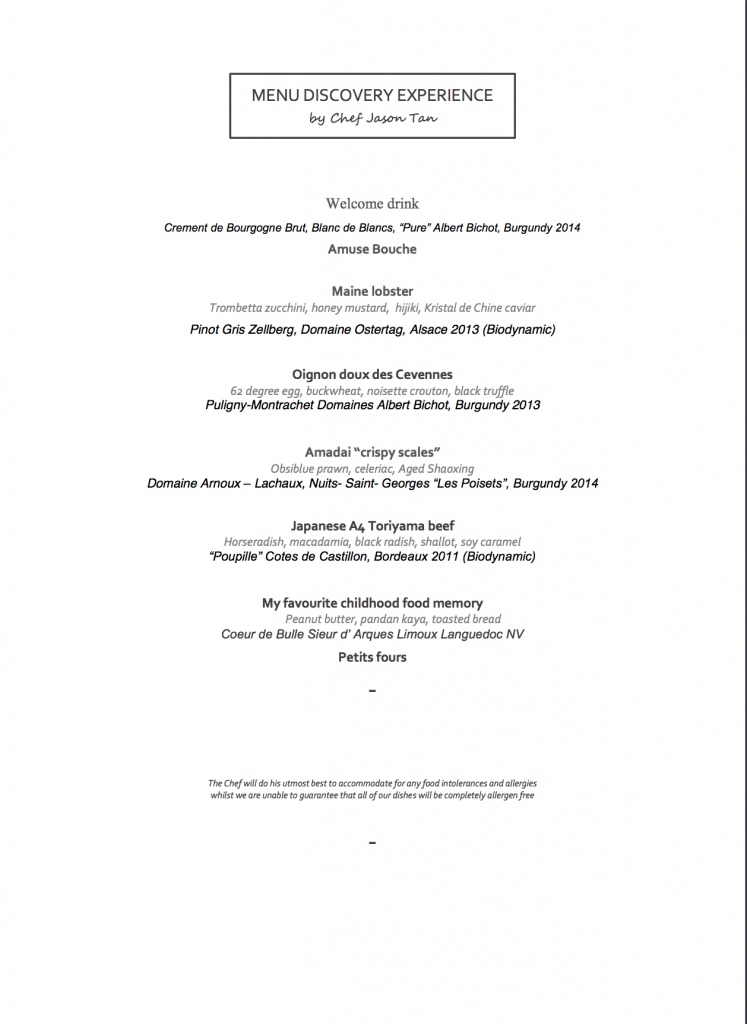 Hiroaki Ishizuka's dinner menu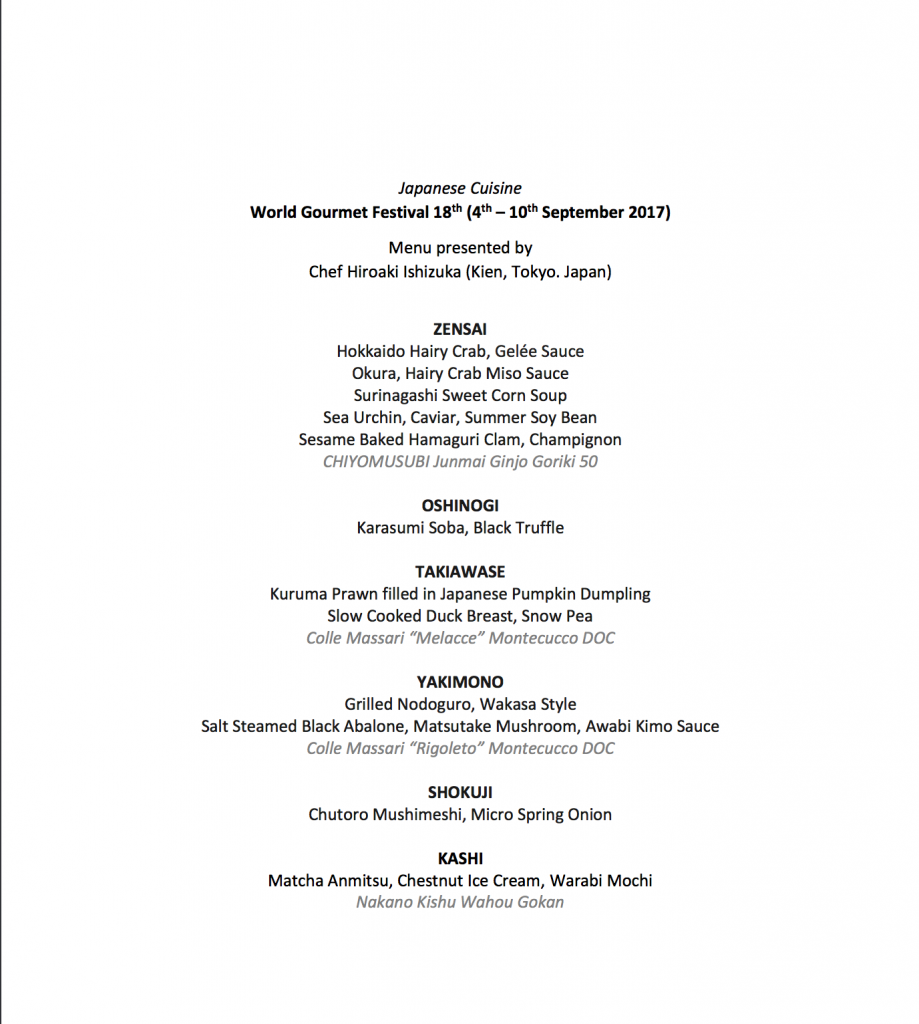 Anatoly Kazakov's dinner menu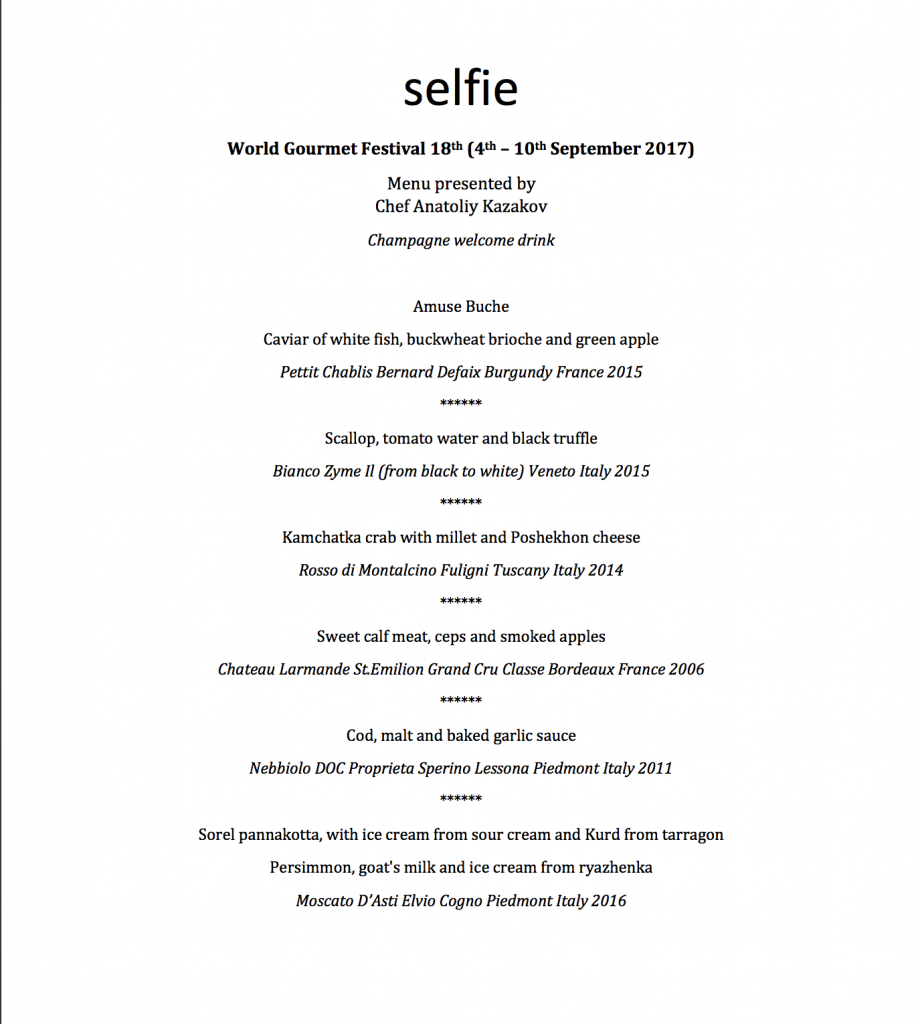 Jock Zonfrillo's dinner menu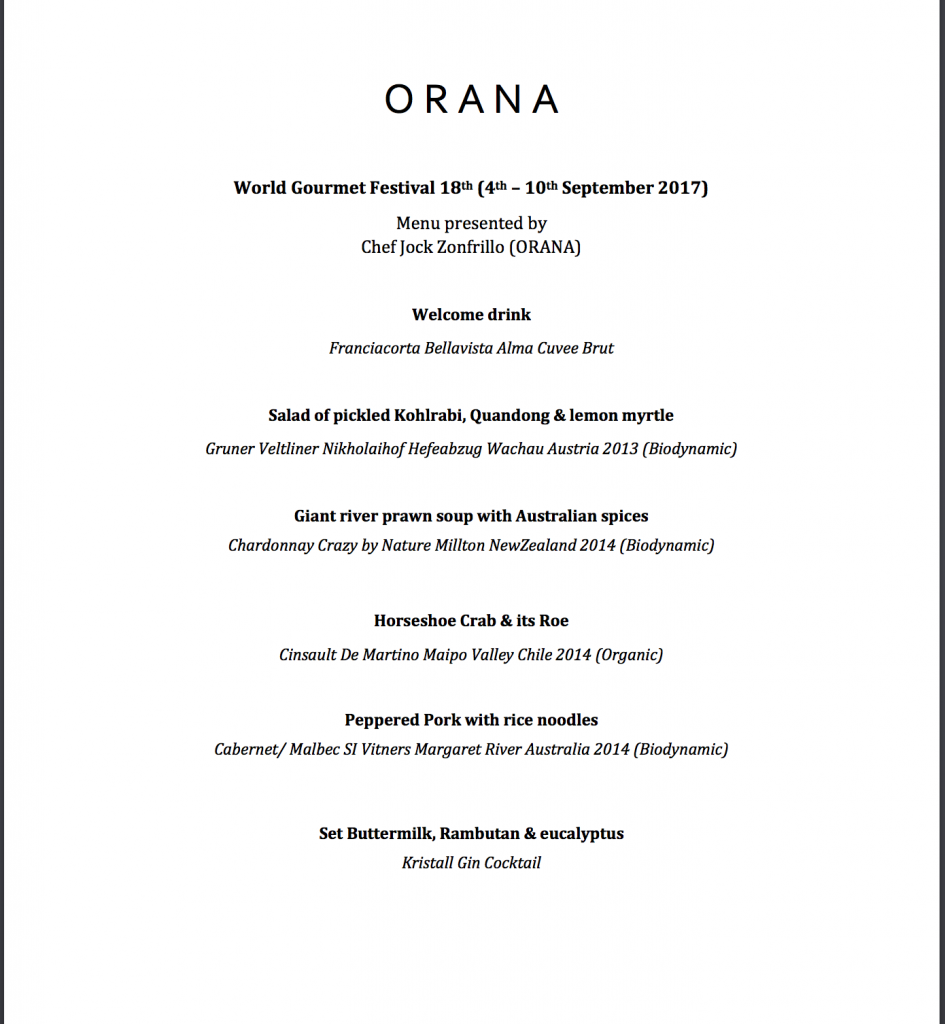 Related posts: