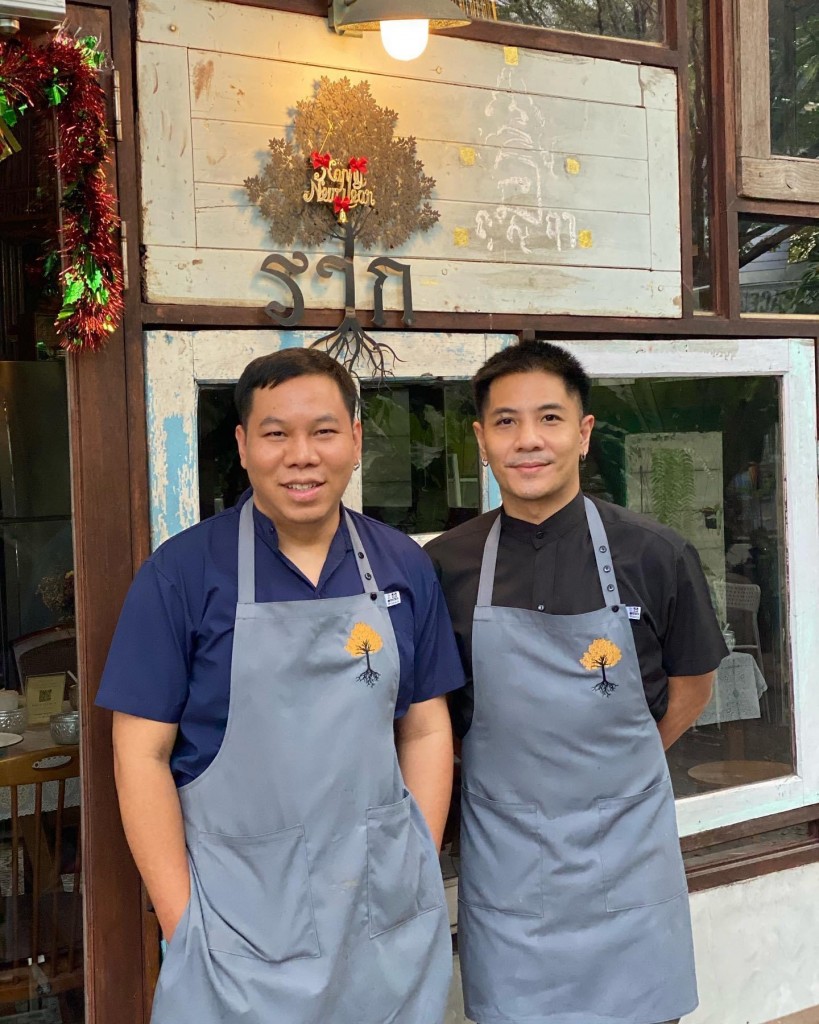 Siri Sala's Travelling Chefs Series Episode 3, the Final for the Year, Celebrates The 'Roots of Bangkok Noi' with RARK
Episode 3: Chefs Tao & Save from Rark
Friends Songpol Barameeanan (Chef Save) and Kavee Champanakorn (Chef Tao) met at the kitchens of Michelin-starred Mezzaluna where they honed their fine dining techniques. In 2019, they decided to embark on a project to start up a small restaurant which allowed them to combine acquired technical skills with their imagination. This tiny restaurant which they named "Rark" ("roots" in English) allowed them to settle their own proverbial culinary roots and express their ideas with a comforting dose of warm family atmosphere.