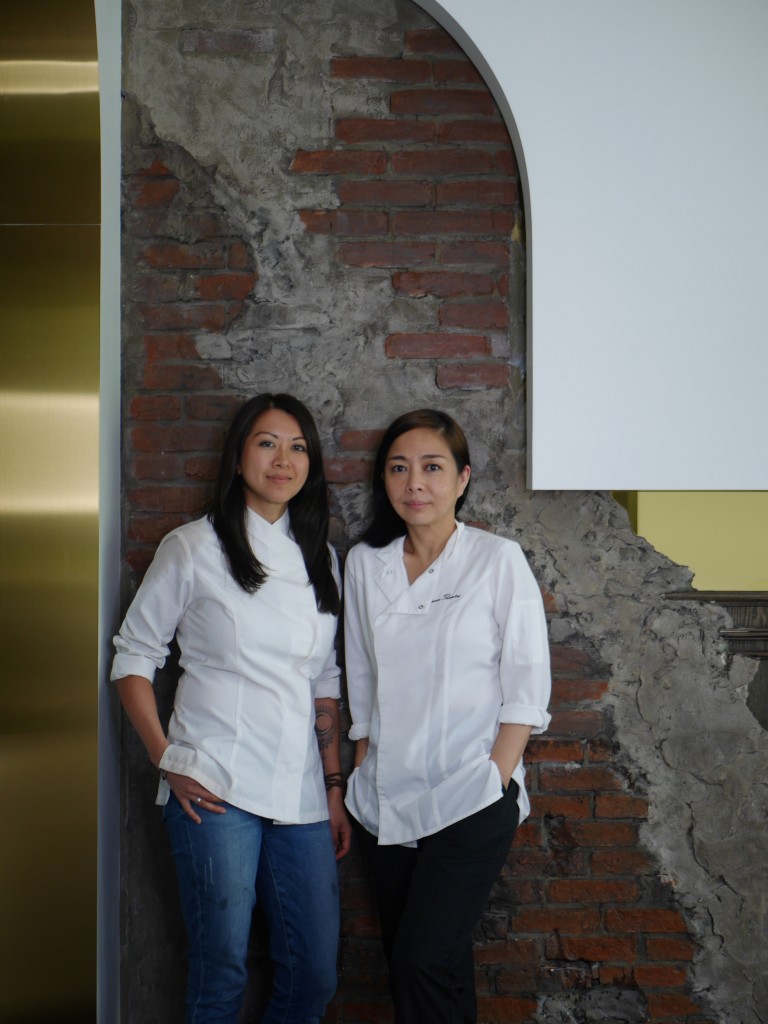 Transformation: A Journey of Fermentation
"A soul is but the last bubble of a long fermentation in the world." – George Santayana
Chef Celia Lam, avid fermentation enthusiast, guest Chef  for one night only  at Karmakamet Conveyance (17th of December) in Sukhumvit soi 49, for what is to be an awakening of fermentation truths and myths. Diners will be taken on a culinary journey, to uncover and discover the amazing properties and possibilities of fermented foods through the flavour sensors.
"Fermentation is a process of innate trust, intuition and discovery as it's influenced by its terroir; temperature, humidity, light, soil, even microbes in the air. Ferments take on their own personalities, as we all do."- Celia Lam
Celia Lam is the Director for Eat Six Senses, a food initiative for a hospitality brand. As an international F&B curator, she promotes sustainable, health conscious practices, through better purchasing standards, local and seasonal menus, host (employee) education and training in nutrition and sustainable food systems. Fermentation is a core part of the F&B program.
Transformation takes us on a nostalgic journey, celebrating its different forms and expressions, and a return to the lost art of true fermentation from ancient, traditional practices to its evolution in modern cuisine. One of the hottest food trends in the culinary world, traditional fermentation inspires innovative approaches and a melding of unique flavor profiles.
To ferment, means to be present. It invites an engagement of our sensory: smell, sight, touch, taste.
Chef Celia Lam alongside Chef Jutamas "Som" Theantae have amalgamated through cultivated thought and scientific techniques to create a unique menu which pay homage to the ancient ways of cooking with fermented foods, with modern interpretations of familiar flavours that we have come to love, but in a whole new 'fermented' light.
It's an awareness of our surroundings and a co-existence with life forms too small for the human eye to see – bacteria, yeast, fungi – microorganisms that are vital to our existence, yet often feared.
Fermentation travels across continents, from Thailand's ubiquitous kapi (shrimp paste used in nam prik chili), Japanese miso, Korean kimchi, Portuguese bacalhau (cod fish with potatoes and rice), African amasi (sour milk from sorghum grains), to Indonesian tempeh (soybean cakes). It enters our daily repertoire in common food and drinks such as yogurt, aged cheeses, cured meats, sourdough bread, beer, chocolate and coffee.
Transformation: A Journey of Fermentation | Chef Jutamas "Som" Theantae x Celia Lam
17th of December at Karmakamet Conveyance
10 Courses / 2990 ++
Wine available by glass and bottle.
Seating times: 6:00pm and 8.30pm
Bookings: www.karmakametconveyance.com
Transformation " A Journey Through Fermentation "
A KarmaKamet Conveyance, Chef Som & Celia Lam collaboration
No. 5
cultured butter, mushroom pate, sourdough
Winter Arrival
10-day lacto fermented rambutan, cabbage, spiced rice sushi
The Imitation
house curry, pork fat noodles, pickled root vegetables, cured egg
Harvest Moon
foraged leaves, crispy tempeh, smoked corn ponzu
Love Affair
poached barramundi, aged durian, tomato onion tien
From The Fire
grilled pork neck, slow cook broth, charred fermented sauce
Petrichor
forest mushroom terrine, turmeric yuzu tea. umami jus
Refresh
coconut lassi
Not Fried Chicken
banana fritter, cultured cashew cheese donut, relish
The Sweet Life
pineapple, kao mak jasberry ice cream, puffed rice
 2,990 THB++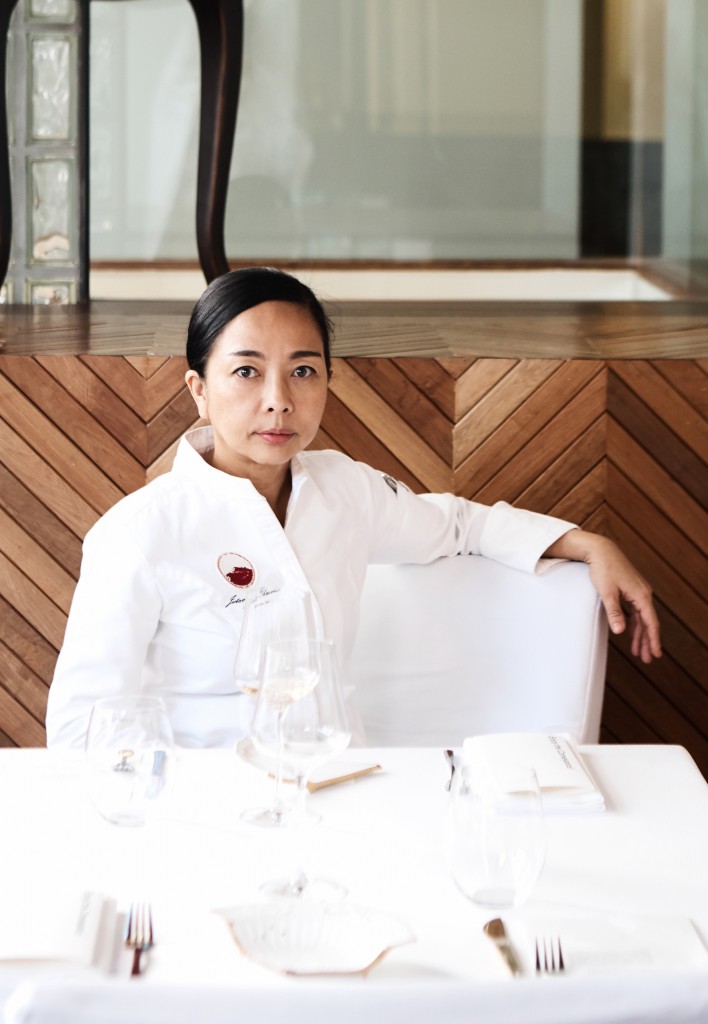 About Chef Jutamas "Som" Theantae: 
"All moments in life will give us something, life is about appreciation. So, all can be good. Experiencing new things can be food for the soul. Food is art."- Chef Jutamas "Som" Theantae
Karmakamet Conveyance opened in November of 2019, in Sukhumvit soi 49 Bangkok. The dining experience at Karmakamet Conveyance could not be comparable to any other dining experience in Bangkok. Luxurious in setting and refined in taste, Chef Jutamas "Som" Theantae brings forth an abstract approach and vision, to reveal a 'truth in taste'.  An advocate of simple, pure and natural ingredients rather than extravagant food trends, Chef Som manages to elevate the most humble of produce. Be prepared to go on a mystical and thought-provocative gastronomical journey, one may only truly understand by experiencing themselves.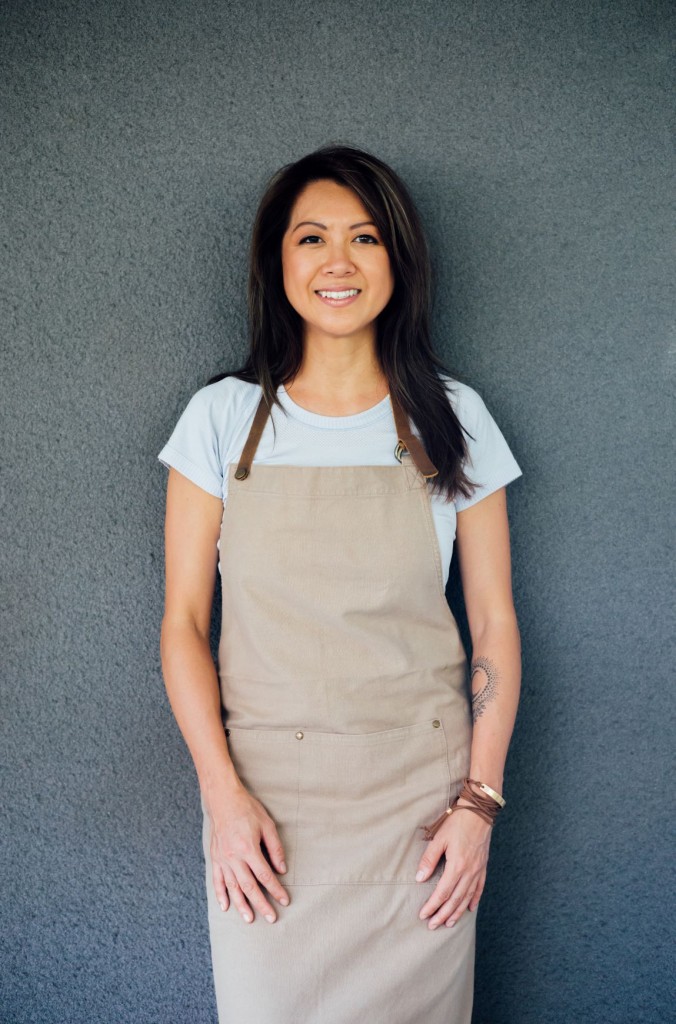 About Chef Celia Lam 
Bio: Director, Eat With Six Senses; Culinary Director, Salvage Supperclub
Celia enjoys visiting farms, foraging indigenous herbs in the forest, learning about food cultures and experimenting with things that bubble.
It was a visit to a heritage farm in upstate New York seven years ago where she pulled beautifully imperfect baby beets out of the soil for the first time, that Celia discovered a deep connection with food.
This was a defining moment as she realized the frailties of the food system and found herself at the crossroads of food, health and sustainability. Celia's experience "rescuing vegetables" through a grassroots food waste initiative, Salvage Supperclub(based on a master's thesis by designer Joshua Treuhaft) inspired a zero waste approach to the first Plant-based Cooking curriculum she launched for (former) Matthew Kenney Culinary School at Evason Hua Hin (Thailand). Her fascination with funk began when she received crates of surplus radishes for a Salvage Supperclub event and had to find ways to preserve its shelf life. Enter fermentation!
 Celia graduated from (former) Natural Gourmet Institute in the Chef's Training Program in NYC.  Her passion for food advocacy work includes helping to launch the first Feeding5000 (Vancouver) food waste campaign in Canada as a strategic planning member. She was chosen as part of a group of food entrepreneurs, educators, activists and chefs to participate in the 2019 Fermentation Residency Program in Tennessee, USA led by renowned fermentation revivalist Sandor Katz.
Celia is the Director of Eat Six Senses, a food initiative for a hospitality brand. As an international F&B curator, she promotes sustainable, health conscious practices, through better purchasing standards, local and seasonal menus, host (employee) education and training in nutrition and sustainable food systems. Fermentation is a core part of the F&B program.
More about fermentation: 
"What are the benefits of fermented food VS the benefits of organic raw food?
 Both fermented food and raw food (e.g., vegetables and fruit) have their benefits however there's a few differences. Fermentation involves breakdown of food as it's pre-digested by microbes (aka "micro organisms", basically living things all around us, like bacteria, fungi, yeast). Fermented food is easier for humans to digest, because these microbes have already done the work for us! Eating raw food that's uncooked all the time can be tough on our digestive system as it's working so hard to break everything down.
 Raw food is full of nutrients and enzymes that are great for our health (optimally organic source) however fermentation takes it further. It's like a superboost. Take nuts or beans for example, they're hard to digest. There's substances in these foods like phytic acid that block nutrition (e.g., minerals). Fermentation unlocks this – it's like a key, giving us access to these nutrients.
 Probiotic content is also a key differentiator. The beneficial gut bugs that come from eating fermented food play a key role in keeping our immune systems strong, and also connected to our mental health and how we feel. Raw foods do not contain probiotics unless they're (lacto) fermented, inoculated with probiotic cultures etc.  From a culinary perspective it's important to balance different elements in a dining experience, otherwise it would get boring if we only ate one type of food! Same applies to health – it's good to diversify.
Related posts: