World-Class Female Chefs and Wine Makers to gather in Bangkok for International Women's Day culinary forum
On March 8th 2019 Gastronauts Asia is pleased to present the 2nd edition of the global food forum Women in Gastronomy (WIG) at Banyan Tree Bangkok. WIG2019 will showcase an array of acclaimed female food personalities from Thailand and beyond. The full-day symposium will feature presentations and panel discussions, as well as a special multi-chefs Bangkok Street Food Lunch featuring unique dishes from the city's leading female chefs and restaurants. This year's program will also introduce a new feature – Women in Wine – bringing together some of Italy's most prestigious wine producers for tastings and more.
WIG2019 will focus on Italy as part of the celebration of the 150th anniversary of diplomatic relations between Italy and Thailand. The event will be headlined by Chef Cristina Bowerman (from Michelin-starred restaurant Glass Hostaria in Rome), one of Italy's most celebrated chefs. Chef Cristina is a true inspiration in the mainly male-dominated field of haute cuisine. Bowerman completed a course in Culinary Arts in U.S.A. and returned to Italy in 2004. She won a Michelin star in 2010 for her highly modern cuisine, and she's the only female chef in Rome holding the accolade. Since then, Cristina has released an autobiography and won a number of international prizes.
WIG2019 Conference guests will experience a special Bangkok Street Food lunch, featuring distinctive dishes from many of Bangkok's leading female chefs and restaurants. Among them: Nooror Somany-Steppe from Blue Elephant, Saki Hoshino from 80/20, Jutamas 'Som' Theantae from Karmakamet, Pichaya 'Pam' Utharantharm – Judge from Top Chef Thailand, Rungthiwa 'Fae' Chummonkhon from The Front Room, Pantong Pratumpak (Aoi) from Err, Naree Boonyakiat, Rangsima 'Nan' Bunyasaranand and Renu Homsombat & Portntip Eumanan from Banyan Tree Bangkok.
Being a culinary forum to promote and empower women in food, beverage and hospitality, WIG2019 will also showcase Women in Wine – featuring colourful presentations and intensive, professional wine tastings with female representatives from top Italian wineries including Bellavista, Frescobaldi, Masciarelli and Planeta.
On March 8th & 9th  WIG 2019 guests can also experience special "Thailand meets Italy" 4-hand dinners by Cristina Bowerman and first winner of Top Chef Thailand Chudaree 'Tam' Debhakam. Cooking together for the first time ever, chefs Cristina and Tam will present an exclusive tasting menu revolving around seasonal, local Thai ingredients. The 6 course dinners will be paired with top Italian wines in a private area at the multiple awarded Vertigo rooftop restaurant.
6-Course Degustation Menu THB4,900++ per person or THB6, 900++ per person with Paired Wines
8th March 2019
Conference and Lunch: THB 1,900net per person
Wine Master Class & Tasting: THB 1,600net per person 
Full Day Experience (Conference, Lunch and Wine Master Class & Tasting): THB 3,200net per person
For more information and media contact, please log onto www.WomenInGastronomy.Asia, call 02 286 7821 or email: info@gastronauts.asia.
Inquiries and reservations are to be channeled via Banyan Tree Bangkok at hostesses-bangkok@banyantree.com or call 02 6791200
WIG2019 – a not-to-be-missed foodie event – is presented by Gastronauts Asia.
Main sponsors: Banyan Tree Bangkok, Emirates, Mercedes Benz, the S.Pellegrino & Acqua Panna Fine Dining Lovers Series, Peroni, Lavazza and Riedel.
Supporters: EventPop, Gran Monte and Follador.
Media partners: Bangkok 101 magazine and ASEAN.Travel.
WIG2019 is under the kind patronage of the Embassy of Italy in Bangkok.
WIG2019 Chefs Profile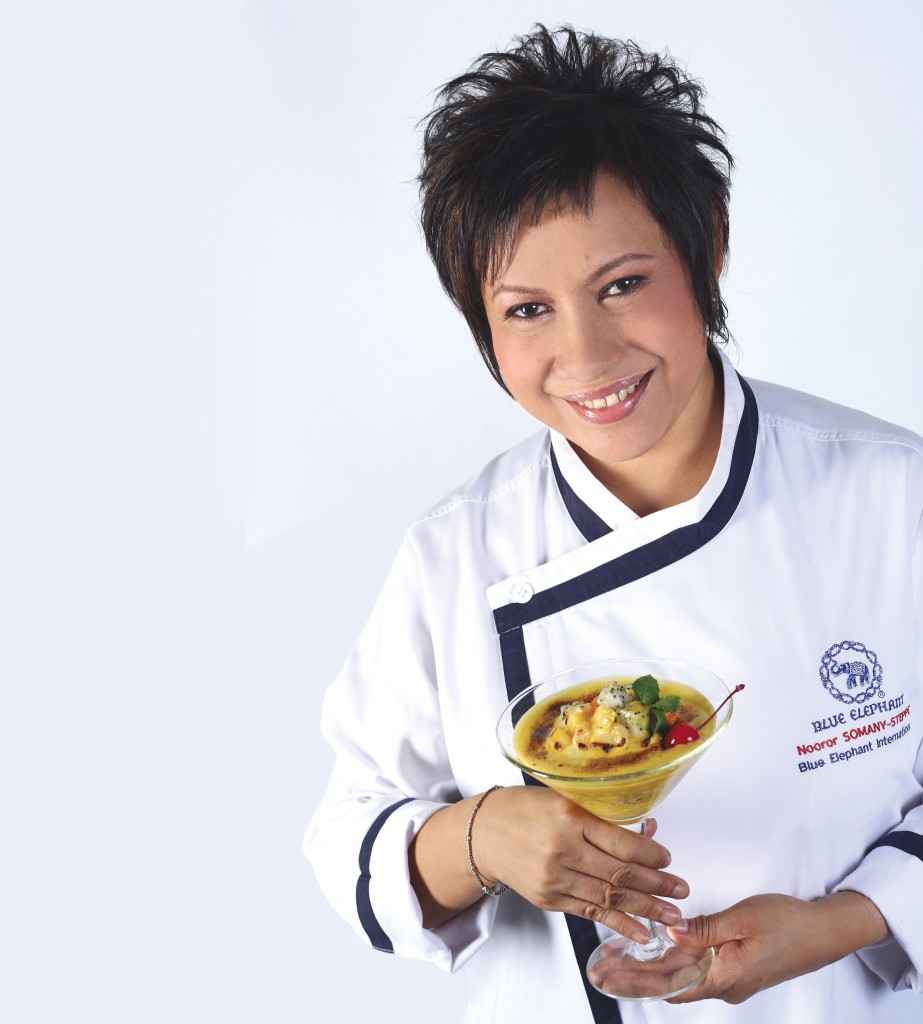 Nooror Somany Steppe
Chef Nooror Somany Steppe she studied advanced culinary arts at the prestigious Madame Jacob Institute in Belgium. With her husband, she later launched L'Elephant Bleu in Brussels. Today there are a dozen Blue Elephant restaurants worldwide, including the flagship Bangkok branch.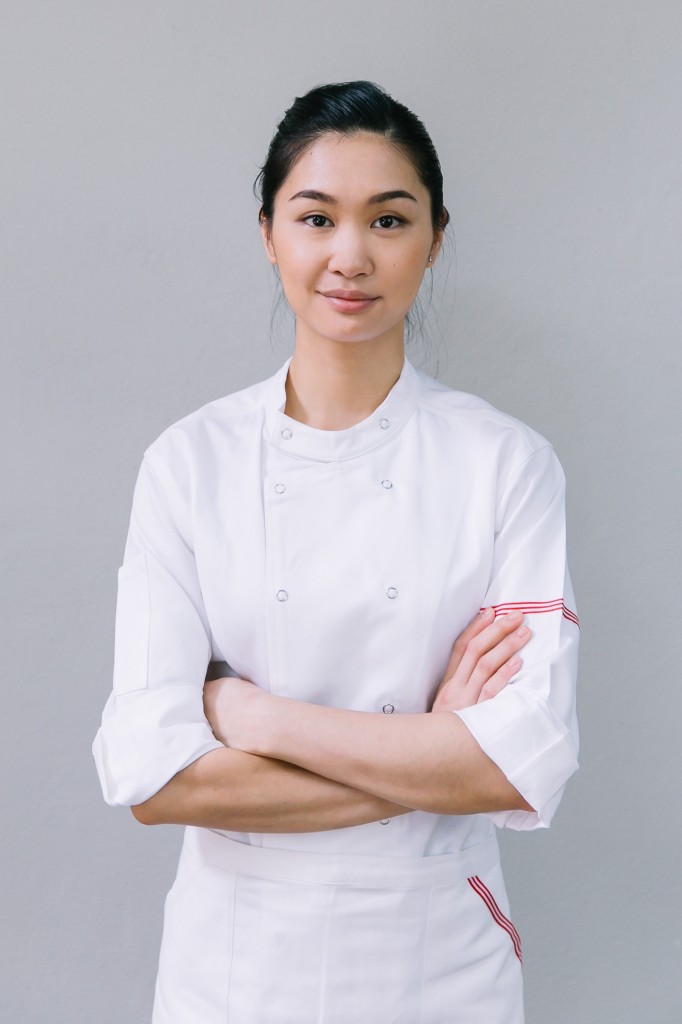 Chudaree 'Tam' Debhakam
As the very first winner of Top Chef Thailand, Chudaree Debhakam impressed the show's judges with her creative cuisine and ability to remain calm under pressure. Being a woman in her field can be hard, but the challenge only makes her more determined.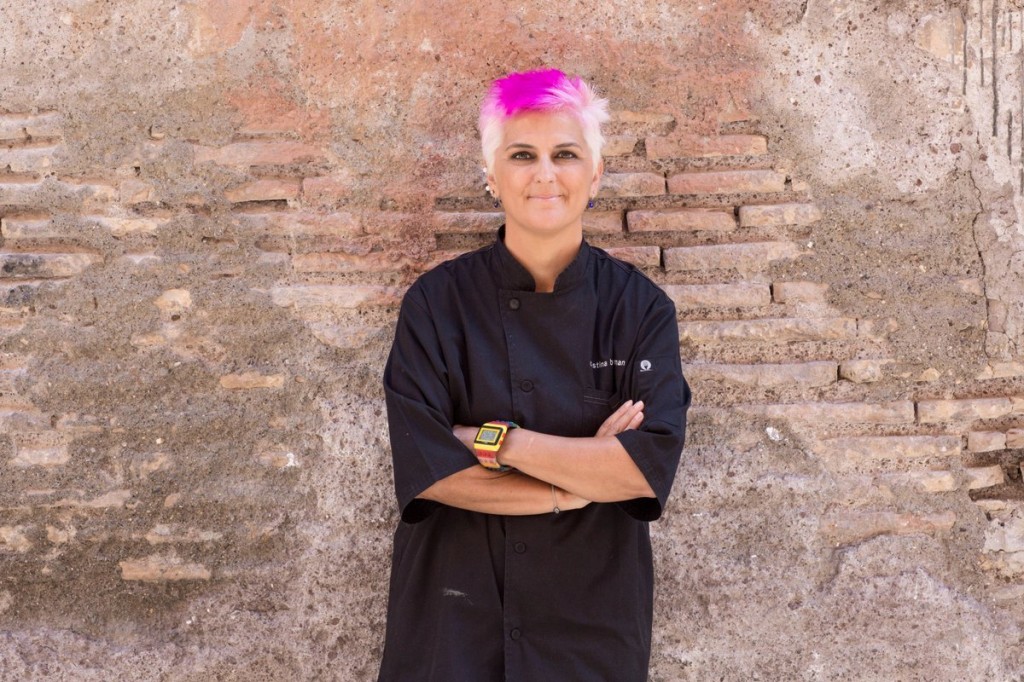 Cristina Bowerman
Born in Italy, Cristina Bowerman originally studied law. However, her travels in America, with its variety of cuisines, inspired her to become a chef. In 2010 her culinary skills won a Michelin star for her Glass Hostaria restaurant in Rome. She has continued to win many prestigious awards ever since. In February 2018, she was selected as Ambassador of Association of Telefono Rosa.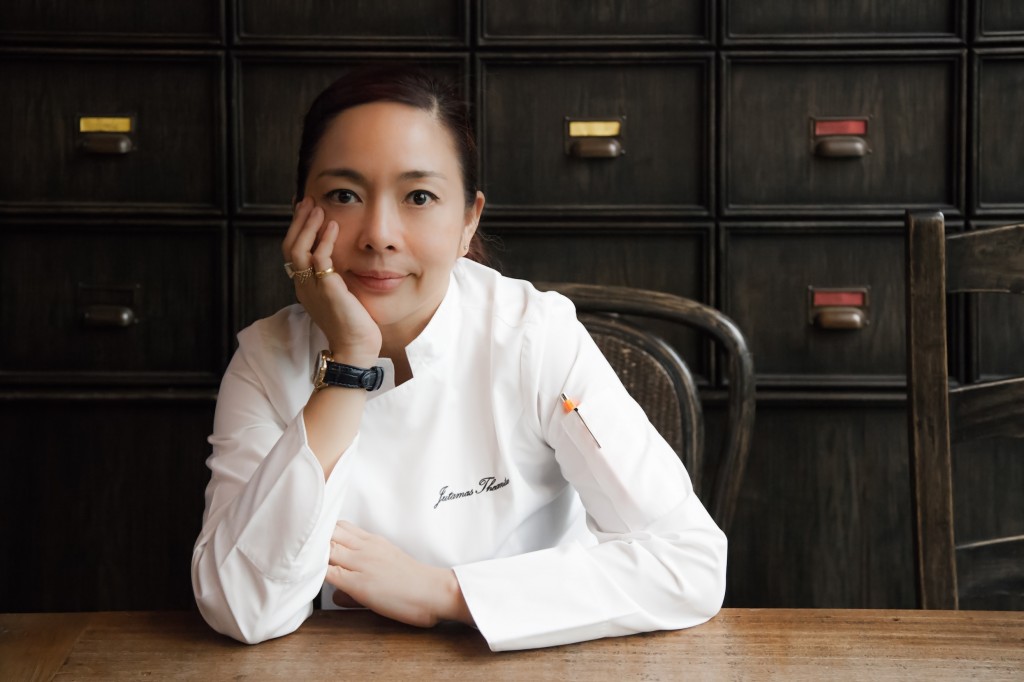 Jutamas 'Som' Theantae
Chef Jutamas Theantae is Executive Chef and Co-owner of Karmakamet Diner and Karmakamet Conveyance whose philosophy of "the happiness of cooking for your loved ones" is drives her creativity and attention to detail . In 2011 she was invited to be a guest chef on Relais & Château's World Chefs Program.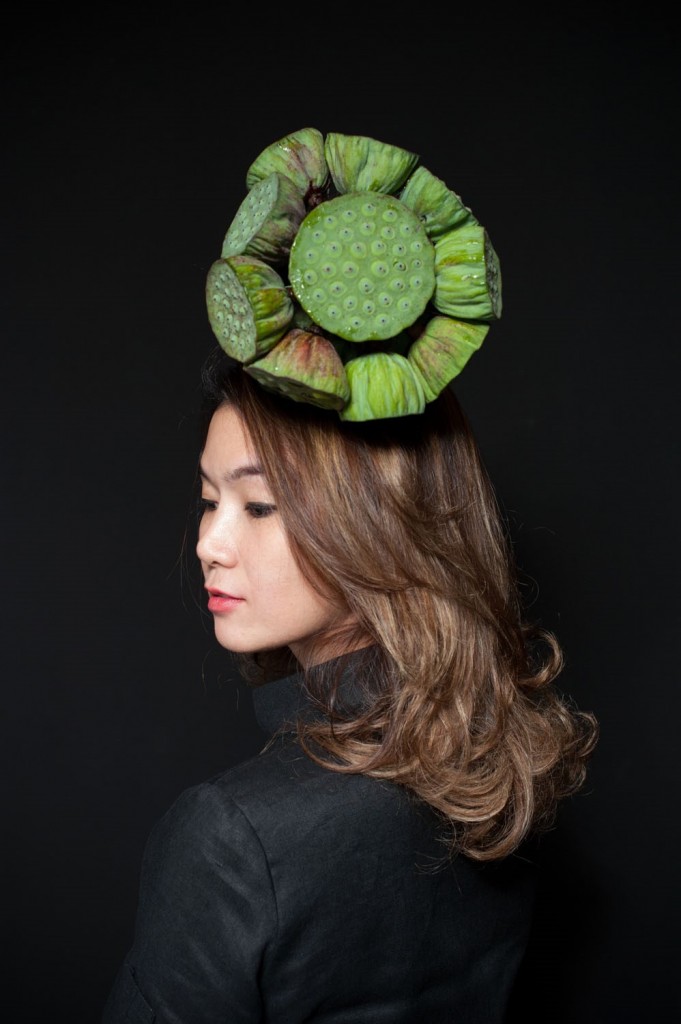 Naree Boonyakiat
Chef of Yelo House, Naree, a former choreographer, is an untiring advocate of authentic Thai cuisine. She highlights the finest and rarest ingredients in search of lost recipes from cooking manuscripts. Her unique style of cooking is a means of communicating Thai art, history and culture.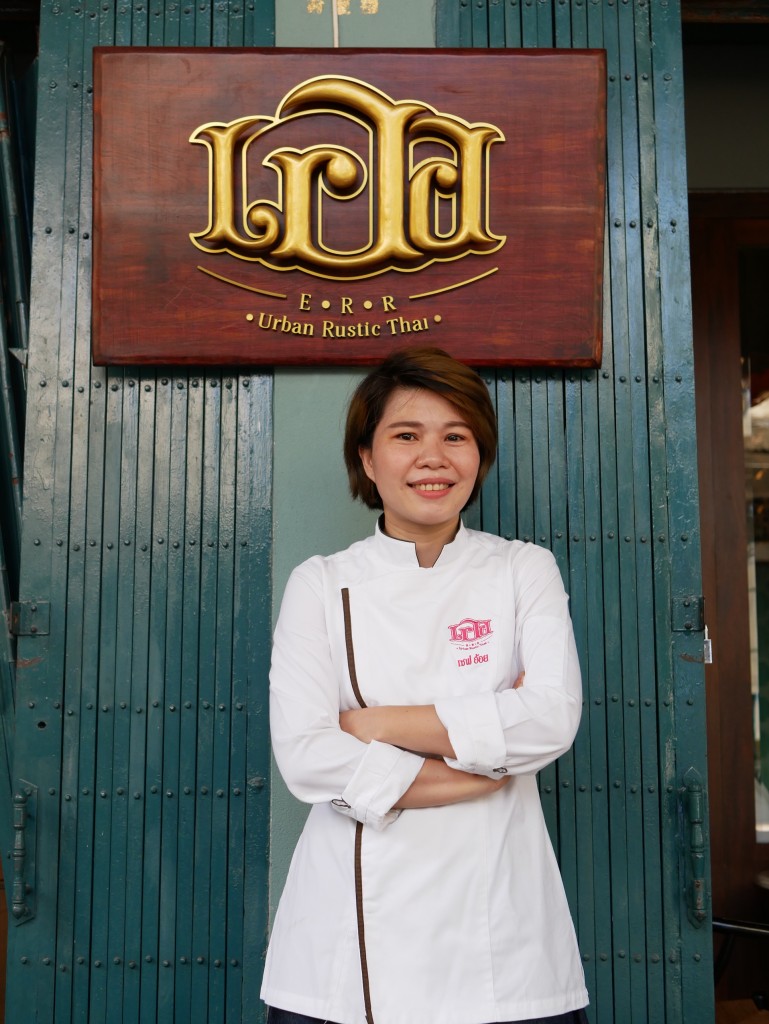 Pantong 'Aoi' Pratumpak
Chef Aoi is a Bangkok native who honed her skills working at various local eateries before joining the kitchen at Bo.lan under the mentorship of Chef Bo. While at Bo.lan, Aoi's leadership and passion stood out so it was only natural for her to helm the Err kitchen. Chef Aoi's passion for quality and fun attitude personifies the style of dining at Err, whilst maintaining the core principles of organic and sustainable dining championed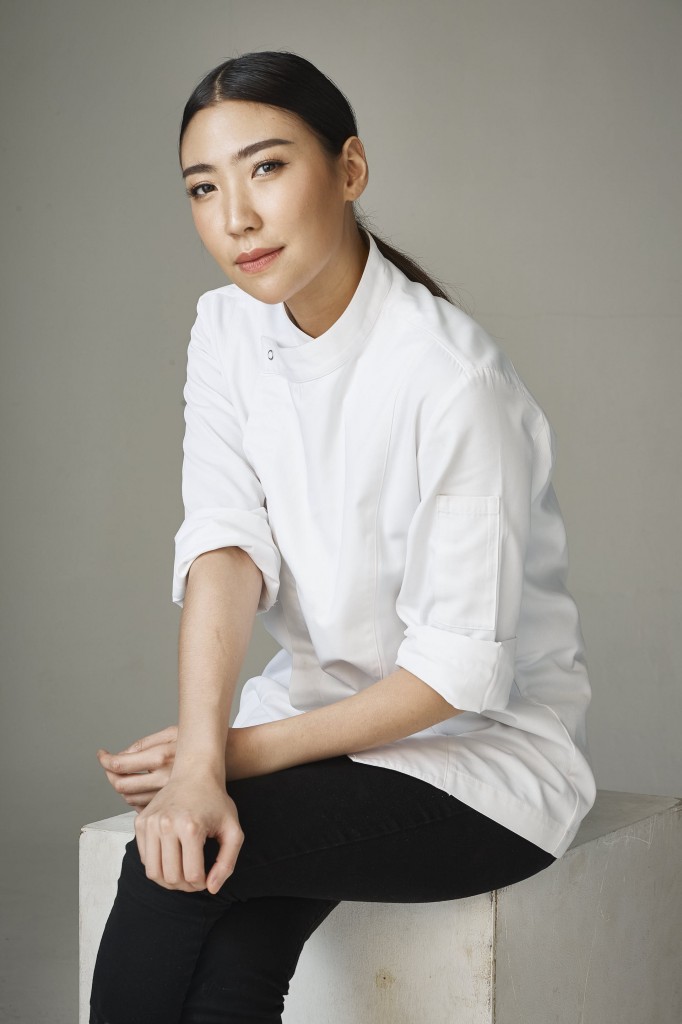 Pichaya 'Pam' Utharntharm
Chef Pam is one of the four culinary experts and host from Thai TV series Top Chef. The show features chefs competing against each other in various culinary challenges. Starting in 2017, she presides over the contestants in the inaugural season of the Thai edition of Top Chef, as both the youngest and only female judge.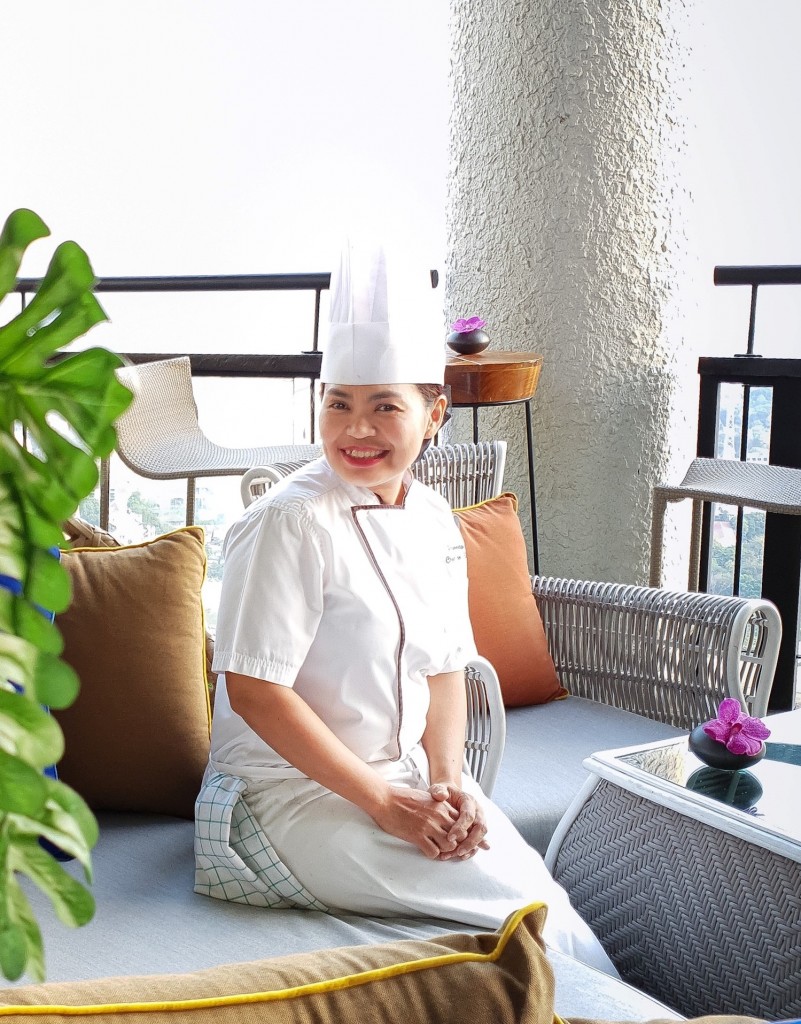 Porntip 'Thip' Eumanan
Chef Thip is the Thai Chef de Cuisine at Banyan Tree Bangkok, a position she's held since 2015. In 2018 she was assigned to the Saffron Corporate Culinary taskforce, a role which sees her as an instrumental right-hand to the Saffron Corporate Master Chef to support training, menu development and Thai food promotion across Saffron restaurants worldwide.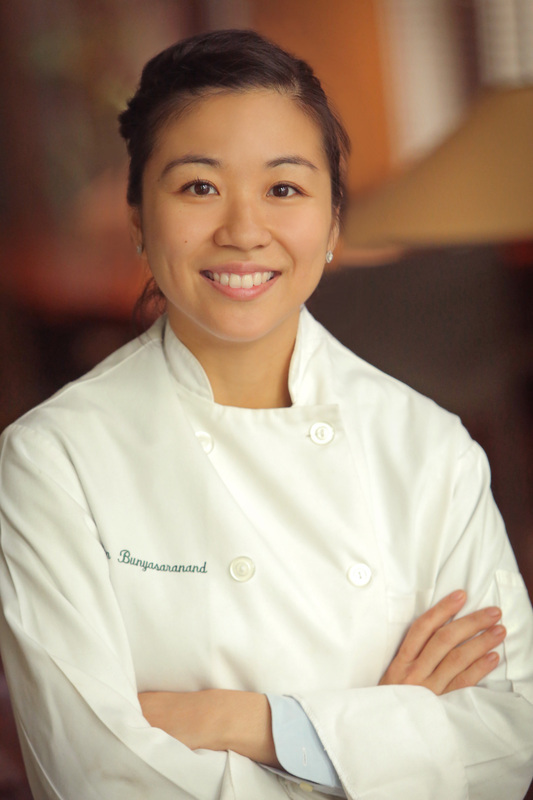 Rangsima 'Nan' Bunyasaranand
Chef Nan studied at the highly-acclaimed Culinary Institute of America (CIA) in New York, training under Thomas Keller (of Three Michelin-Starred French Laundry and Per Se) and Jean-Georges Vongerichten (of Three Michelin-Starred Jean-George). Today she is head of the culinary team at Little Beast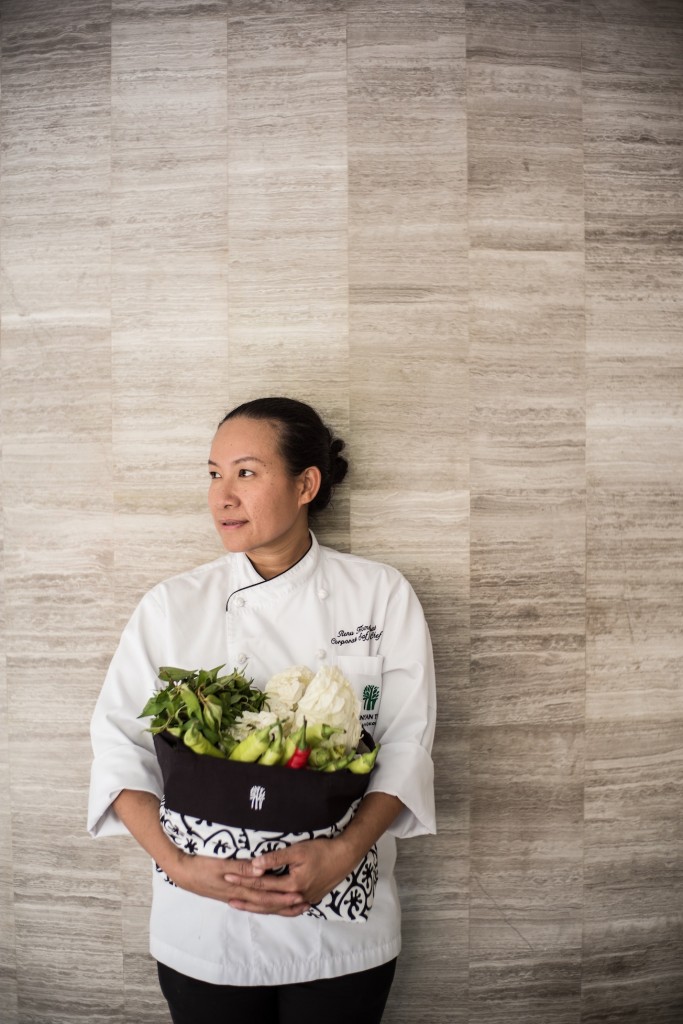 Renu Homsombat
Chef Renu Homsombat is Saffron's Corporate Thai Chef, a position which she has been holding since 2011. Chef Renu learnt to cook in her mother's small family restaurant. That's when she first knew that one day she was going to become a chef. She joined Banyan Tree Bangkok in 2003; over the years she rose through the ranks, and today she is the mastermind behind all the culinary creations at Saffron Signature Thai Restaurant worldwide.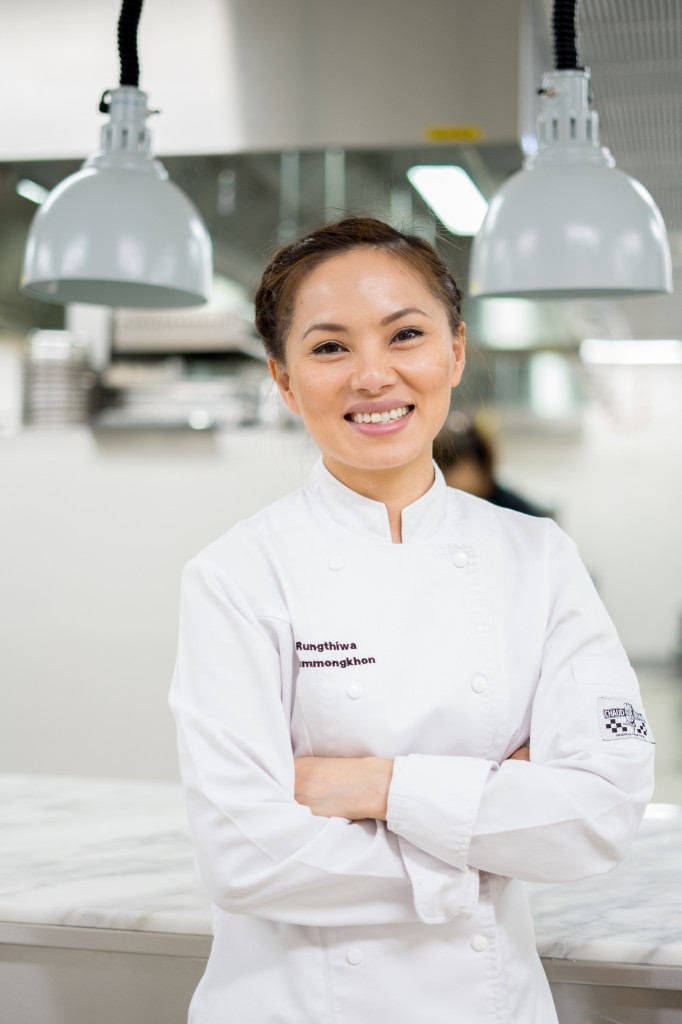 Rungthiwa 'Fae' Chummongkhon
Chef Fae has spent the last 12 years of her culinary career in Denmark. While training, she worked under Michelin Chef Wassim Hallal at Frederikshøj. She later graduated from a 3 Michelin-star restaurant, La Belle Époque in Germany. Her experience in Europe includes several Michelin starred restaurants, including Kokkedal Slot Copenhagen.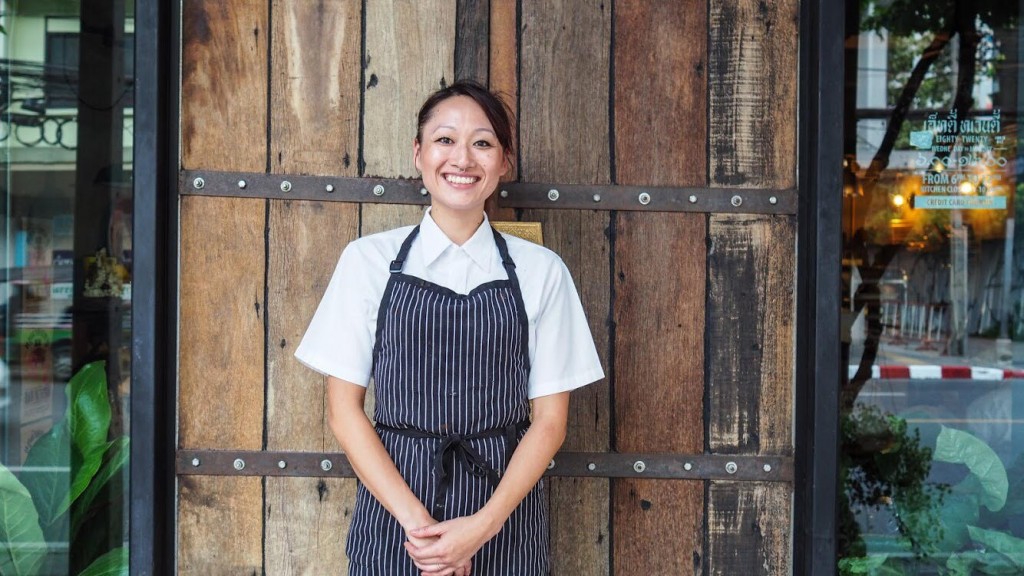 Saki Hoshino
As a child, Saki Hoshino helped her family in the kitchen back in Japan, however her culinary education and professional career really kicked off in Toronto, Canada. She's since become a skilled pastry chef, whipping up incredible desserts at Bangkok's acclaimed 80/20 restaurant.
Women in Wine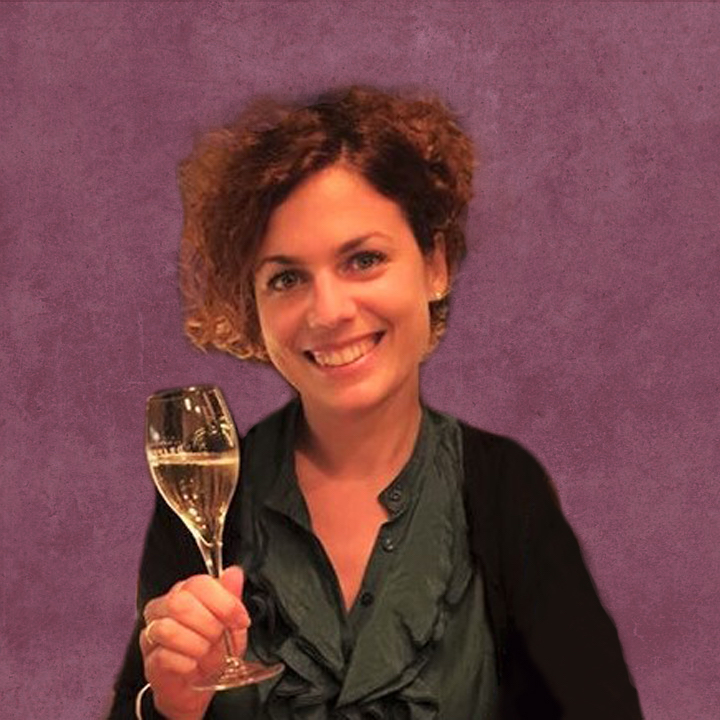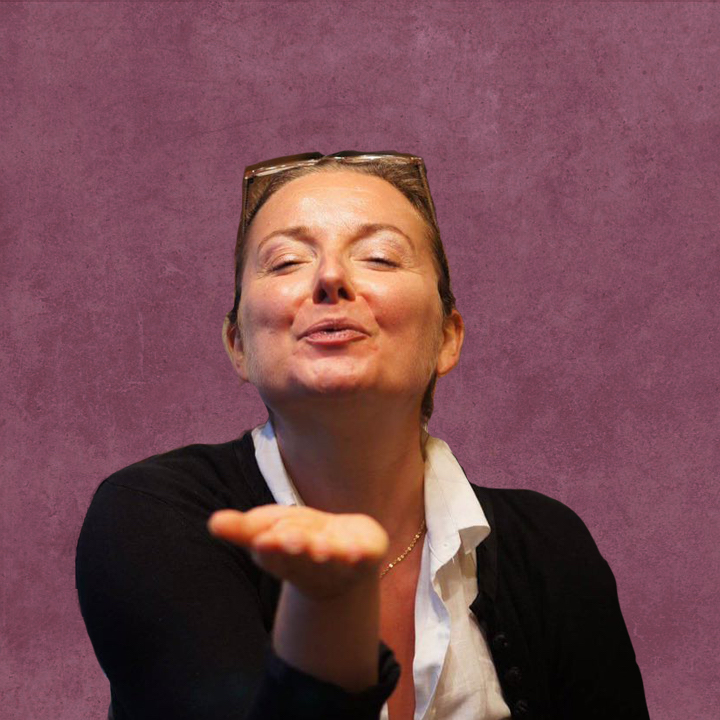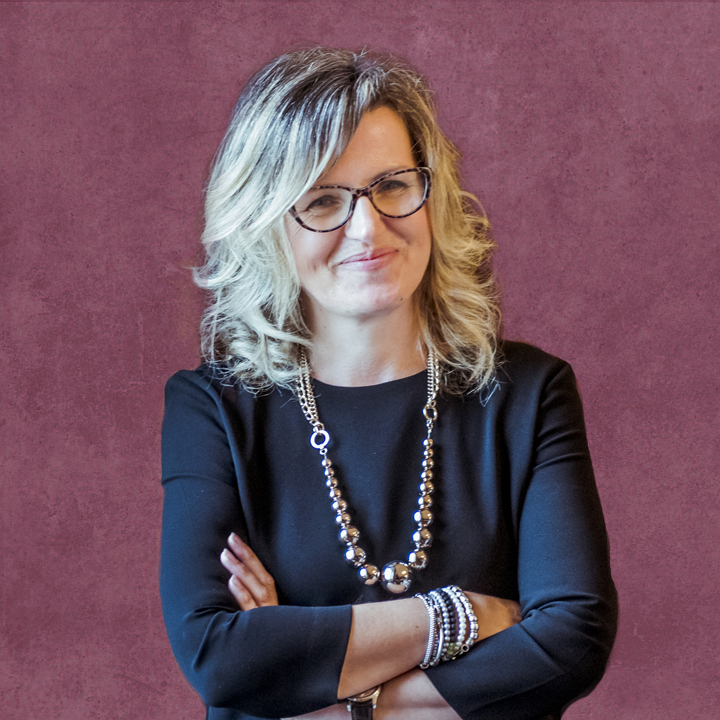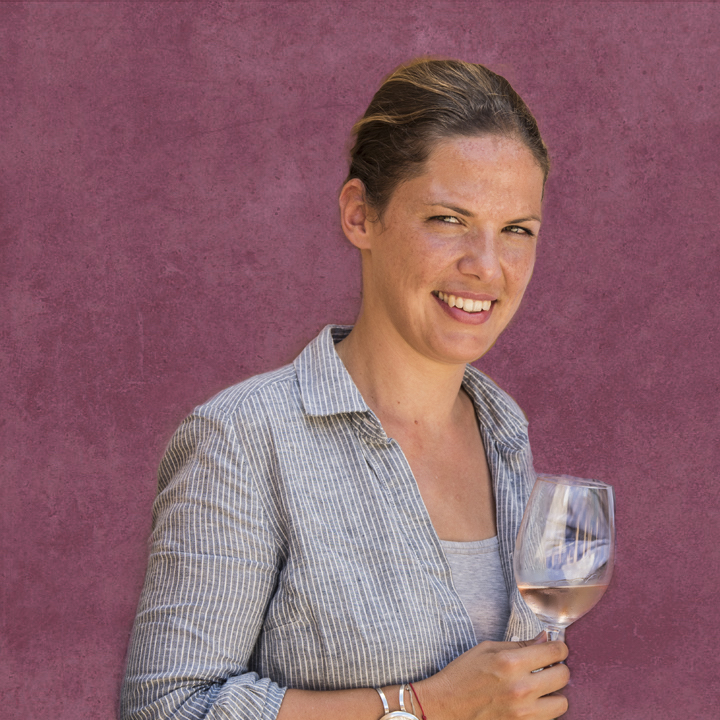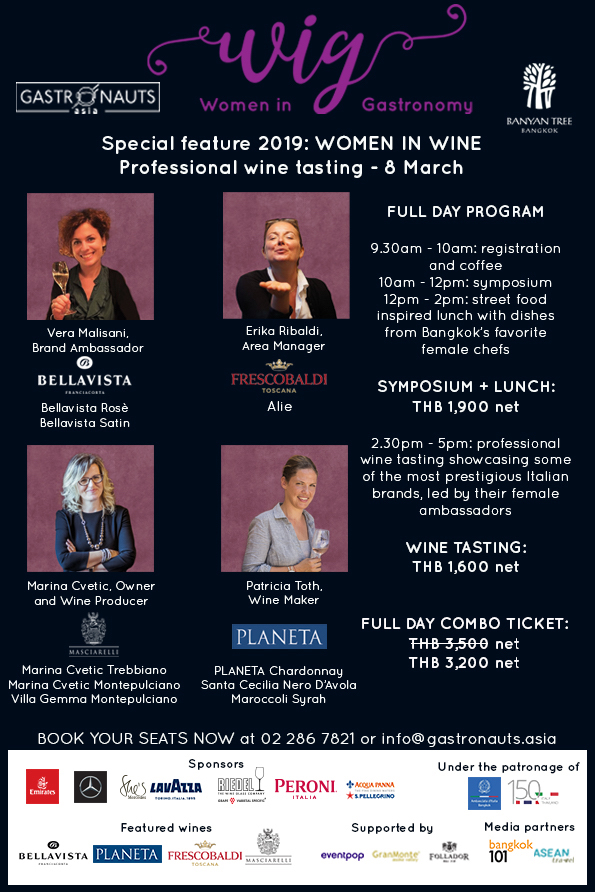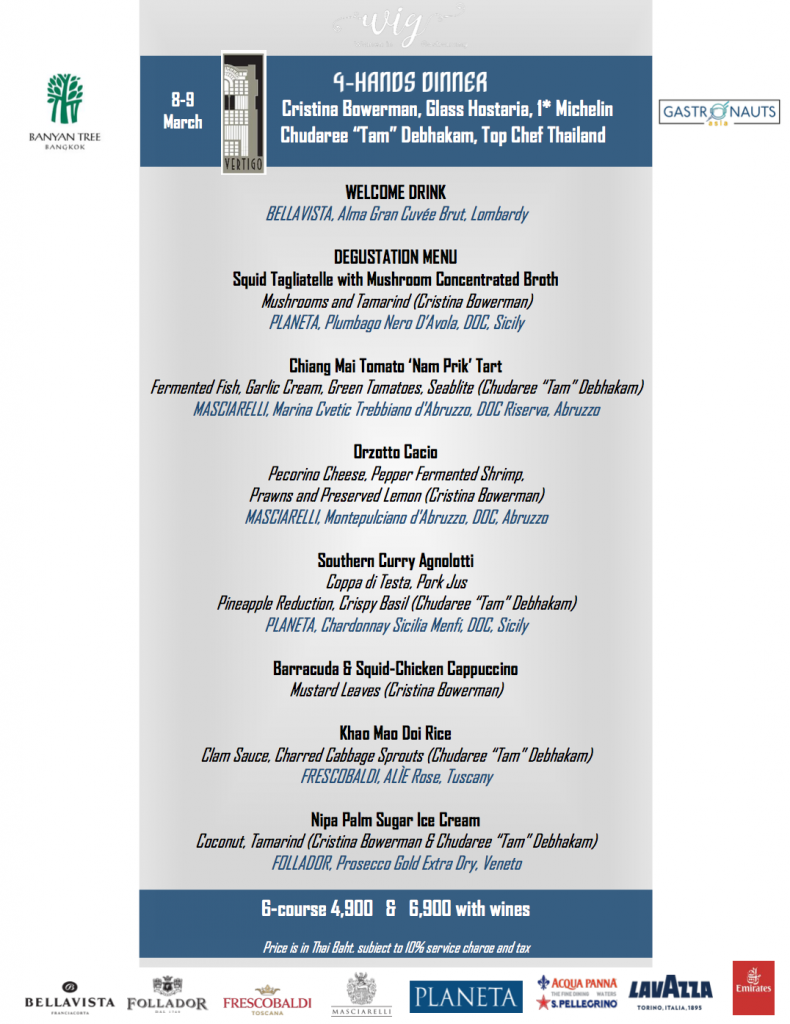 Related posts: