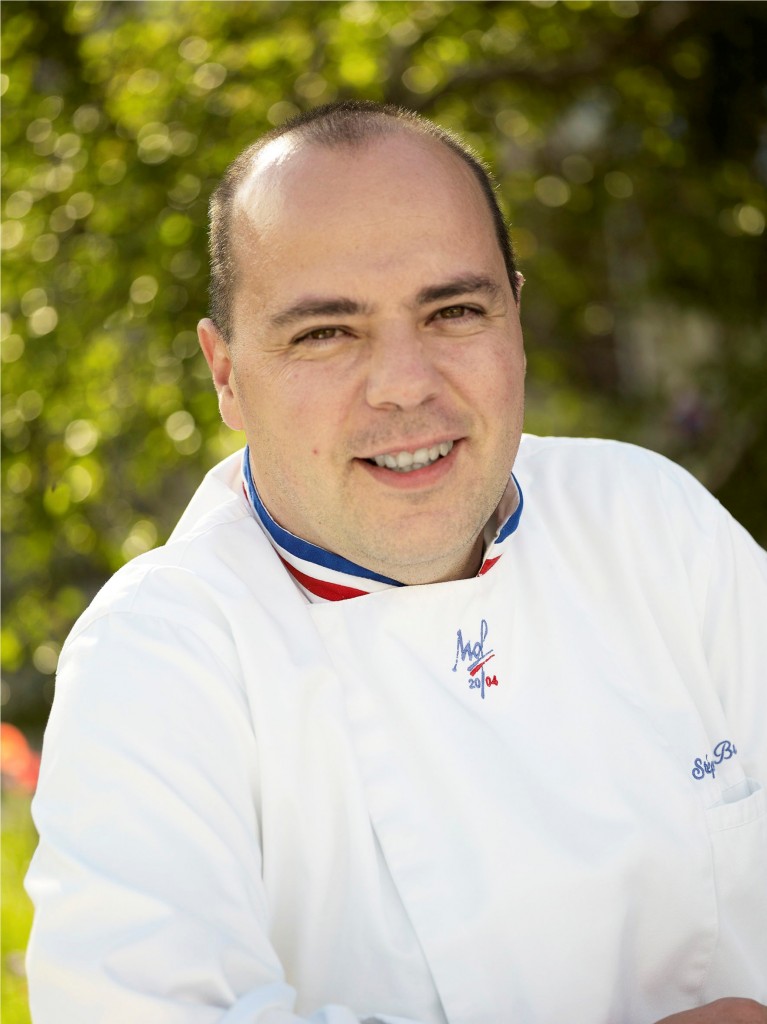 Return of the Crowning Touch!
2-Michelin Star Chef Stéphane Buron from the French Alps
Coming Soon to VIE Hotel Bangkok, 25th – 28th May 2016 
The master returns to La VIE – Creative French Cuisine in VIE Hotel Bangkok. Direct from the French Alps and the heights of gastronomical mastery comes 2-Michelin Star Chef Stéphane Buron to display his unique skills for 4 days only, during 25th – 28th May 2016.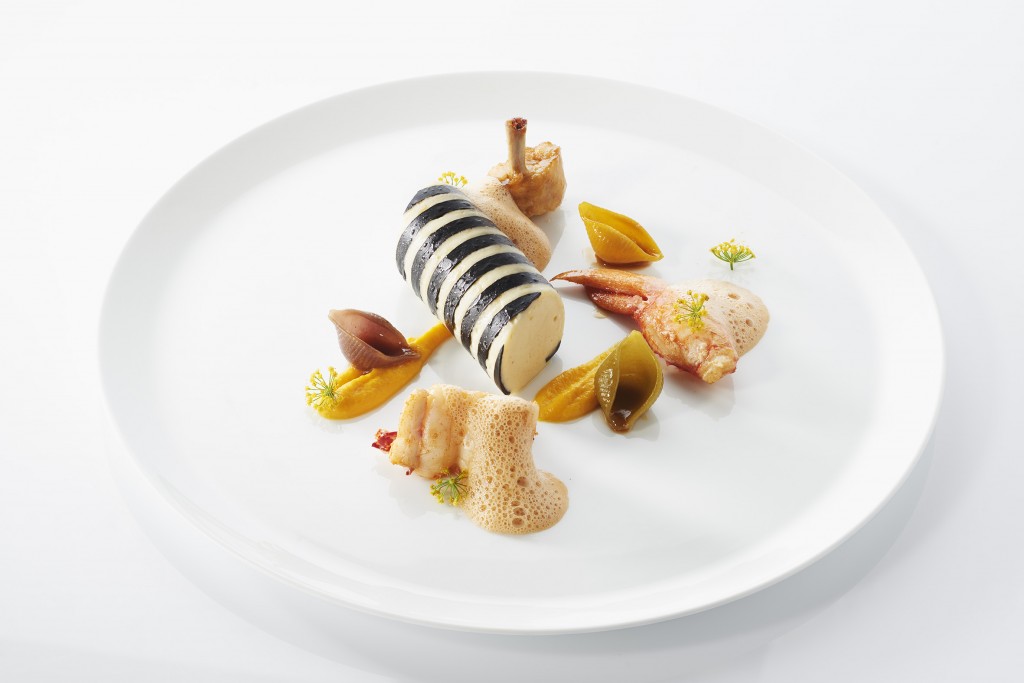 Truly rare among chefs, Stéphane Buron is described as a showcase of fine French cuisine and bears the coveted M.O.F. — the Meilleurs Ouvriers de France, the highest and most prestigious award amongst all professional craftsmen in France. Only those who have earned it are allowed to wear the red, white and blue collar which is its respected symbol. Chef Stéphane has also been named the Best French Professional and is well known as the "Crowning Touch" of acclaimed Le Chabichou, the oldest and most distinguished hotel in the charming village of Courchevel, one of the world's most luxurious ski resorts, located high in the French Alps, an exclusive retreat of royalty, VIPs and celebrities.
Universally praised among the world's most discerning gourmands, Stéphane Buron's cooking is inventive, refined and generous. He utilizes the fresh and natural, seasonal products throughout all four seasons in the Alps. His rarefied creations returning to La VIE – Creative French Cuisine this May will definitely be a superb "Crowning Touch" of fine dining that is well worth experiencing.
As we look forward to the newest 7-course dinner menu prepared for us by 2-Michelin Star Chef Stéphane Buron — the Crowning Touch awaits you once again!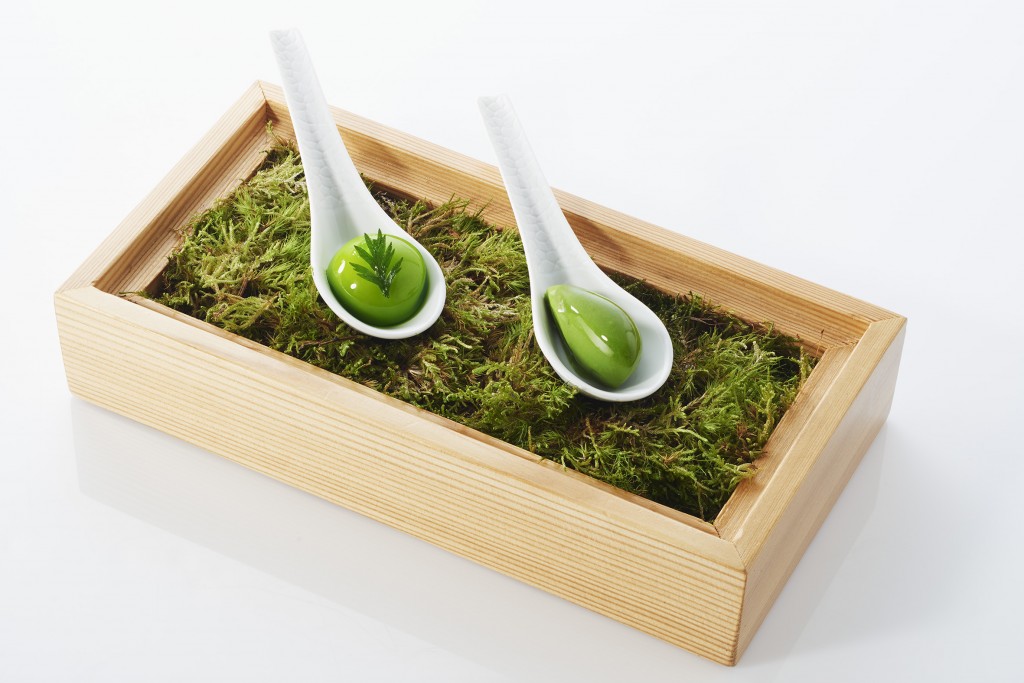 Book now for the meal of a lifetime! Limited seats!!
7-Course Set Dinner is priced at 6,000 net per person.
7-Course Set Dinner with wine pairing is priced at 8,000 net per person.
Dinner is served at 7 pm.
Amuse-bouche
Green Pea and Mint Pearl, Fresh Herb Sorbet
Starters
Caviar, Curry-spiced Brown Crab, Fennel and Lime
Roasted Langoustine, Lardo, Green Asparagus Risotto
Mains
Pike Quenelle, Endive, Crayfish
Stuffed Veal Tenderloin, Creamy Polenta, Truffle Sauce
Desserts
Chestnut Mont-blanc, Mascarpone and Rhum
Meringue, Pineapple Sorbet, Exotic Fruit Tartare
About Stephane Buron
In 1983, when Stéphane Buron began his professional life as an apprentice at the Hotel Bragard in Gérardmer, he was far from imagining that he would rise to the heights of his profession, sporting a toque and tricolor collar. However, after his apprenticeship, he worked in several prestigious international kitchens as a Chef de Partie: Le Relais in Mougins, the Palm Court and the Florida Palm Beach in Florida, the Hotel Martinez in Cannes and the Palais de l ' Elysée in Paris.
Chef Stéphane Buron moved to the Chabichou in Courchevel in 1987, the oldest and most established hotel in the charming village of Courchevel, the most luxurious ski resort high in the French Alps. There he also began as a Chef de Partie. His creative talent was rapidly noticed by famed Michel Rochedy who later became his mentor. Working in a family atmosphere, with constant motivation from Michel Rochedy, he progressed to a level of excellence, participating in numerous internationally renowned competitions such as the "Prix International Taittinger". In 2004, he was awarded the coveted "Meilleur Ouvrier de France" and is renowned as "The Crowning Touch" of Chabichou.
Nowadays, he enjoys sharing his passion for gourmet cuisine. For the past ten years, he has been giving demonstrations and participating on courses around the world, particularly in Japan. He is currently Chef de Cuisine at Michel Rochedy's 2-Michelin star restaurant, Le Chabichou.
For more details and reservations, please contact:
Ms. Sudarat – Assistant Food & Beverage Manager via 083-8204224, E-mail: afbm@viehotelbangkok.com
Mr. George – Food & Beverage Coordinator via 081-9100280, E-mail: fb@viehotelbangkok.com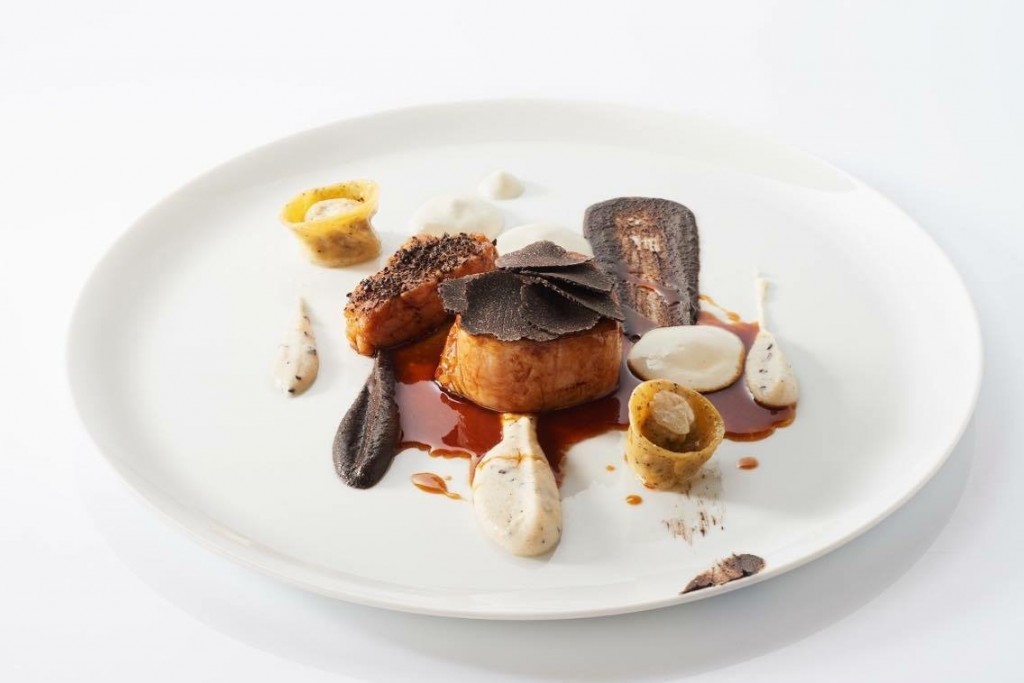 Return of the Crowning Touch!
กลับมาอีกครั้งตามคำเรียกร้องดินเนอร์เอ็กซ์คลูซีฟกับเชฟสเตฟาน บูคง
มิชลินสตาร์ระดับ 2 ดาว ที่จะบินตรงมาจากเทือกเขาแอลป์ประเทศฝรั่งเศส วันที่ 25 ถึง 28 พฤษภาคม 2559 นี้ ที่ โรงแรม วี กรุงเทพฯ
กลับมาอีกครั้ง ตามคำเรียกร้องกับมิชลินสตาร์ระดับ 2 ดาว เชฟสเตฟาน บูคง ที่เป็นที่รู้จักระดับโลกด้วยฝีมืออันยอดเยี่ยมในการสร้างสรรค์อาหารด้วยรสชาติสมบูรณ์แบบ จนได้รับการขนานนามว่าเป็น "สุดยอดเชฟแห่งเทือกเขาแอลป์ประเทศฝรั่งเศส" 
สเตฟาน บูคง ได้รางวัล M.O.F. (Meilleurs Ouvriers de France) อันเป็นรางวัลทรงเกียรติสูงสุดสำหรับเชฟผู้รักษา เผยแพร่ และสนับสนุนอาหารฝรั่งเศสให้คงอยู่และเป็นที่รู้จัก เชฟคนไหนไม่เก่งจริง ไม่มีโอกาสชนะการแข่งขันนี้  สเตฟาน บูคง เป็นเชฟใหญ่ของห้องอาหารที่มีชื่อเสียงในโรงแรม เลอ ชาบิชู (Hotel Le Chabichou) ตั้งอยู่ใน กูร์เชอเวล (Courchevel) ซึ่งเป็นสกีรีสอร์ทที่หรูหรา เก่าแก่ที่สุดในเทือกเขาแอลป์ประเทศฝรั่งเศส และเป็นสถานที่พักผ่อนต่างอากาศของระดับเชื้อพระวงศ์ วีไอพี และ เหล่าคนดังมากมาย
เชฟสเตฟาน จะบินตรงมาโชว์ฝีมือการทำอาหารชั้นเลิศกับ 7 ซิกเนเจอร์เมนูเด่น (เฉพาะแค่ 4 วันเท่านั้น) ที่ โรงแรม วี กรุงเทพฯ ระหว่างวันที่ 25 – 28 พฤษภาคม 2559 นี้!!  ที่ ห้องอาหารฝรั่งเศส La VIE – Creative French Cuisine
ราคา 6,000 บาท (สุทธิ) สำหรับอาหารแบบเซต 7 คอร์ส
ราคา 8,000 บาท (สุทธิ) สำหรับอาหารแบบเซต 7 คอร์สจับคู่กับไวน์
**อาหารเริ่มเสิร์ฟเวลา 19:00 น. เป็นต้นไป**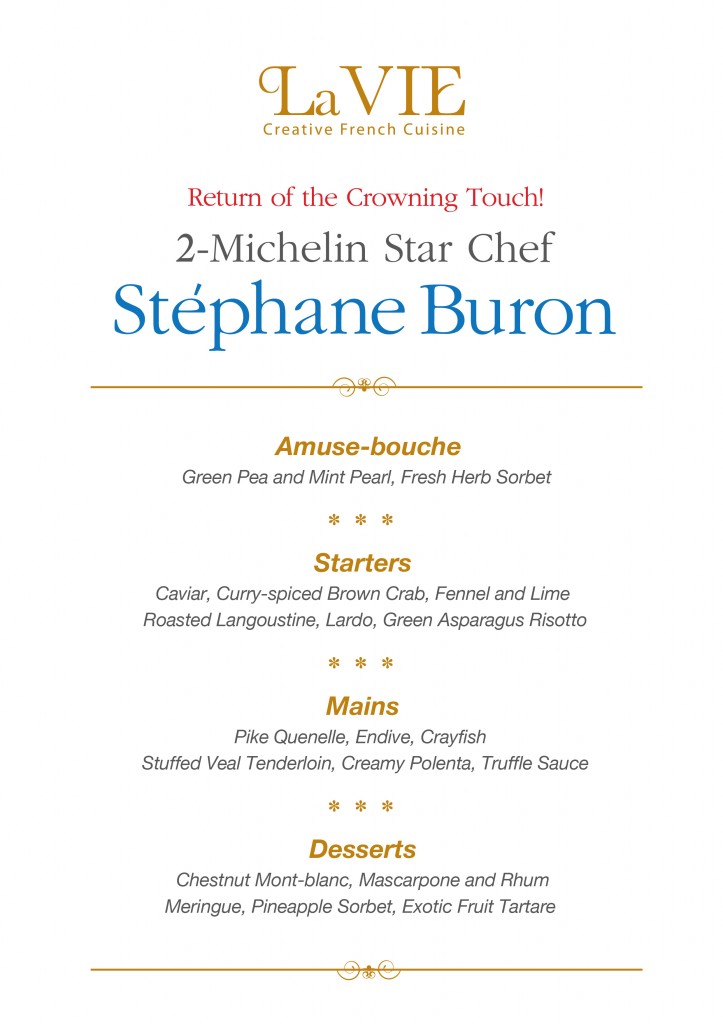 Related posts: