CHEF VINCENZO CANDIANO'S SICILIAN MICHELIN-STAR DINING AT JOJO RESTAURANT, IN THE ST. REGIS BANGKOK
from 11th to 16th December 2017

Part of The St. Regis Aficionado program series, The St. Regis Bangkok presents the culinary excellence of acclaimed Chef Vincenzo Candiano. This latest guest chef, at Jojo Italian Restaurant, hails from the 2-Michelin-Star Locanda Don Serafino Restaurant, in the historic city of Ragusa, Sicily.
Sicilian-born Chef Vincenzo almost exclusively selects local produce and Mediterranean fish for his artistic and flavorful creations, which reference the traditions and culture of his Sicilian and ancient Hyblean heritage. Chef Vincenzo brings Sicily to Bangkok, with two exclusive degustation menus, serving lunch and dinner. Each menu offers an optional and perfectly matched wine pairing.
His cuisine reflects both his humility and burning passion for cooking, as well as his native heritage, local in produce and contemporary in design. Simple ingredients are delivered in unexpected combinations, which make perfect and comforting sense. "I like my kitchen to be homely and simple," explains Chef Vincenzo Candiano modestly, and yet his plates appear effortlessly as works of culinary art.
For a limited period, guests at The St. Regis Bangkok can enjoy this Michelin-Star experience, from Monday 11th to Saturday 16th December 2017.
Chef Vincenzo Candiano Menu Options:
5-Course Lunch Menu: THB 3,500++ (plus THB 2,500++ for wine pairing)
9-Course Dinner Menu: THB 5,800++ (plus THB 3,000++ for wine pairing)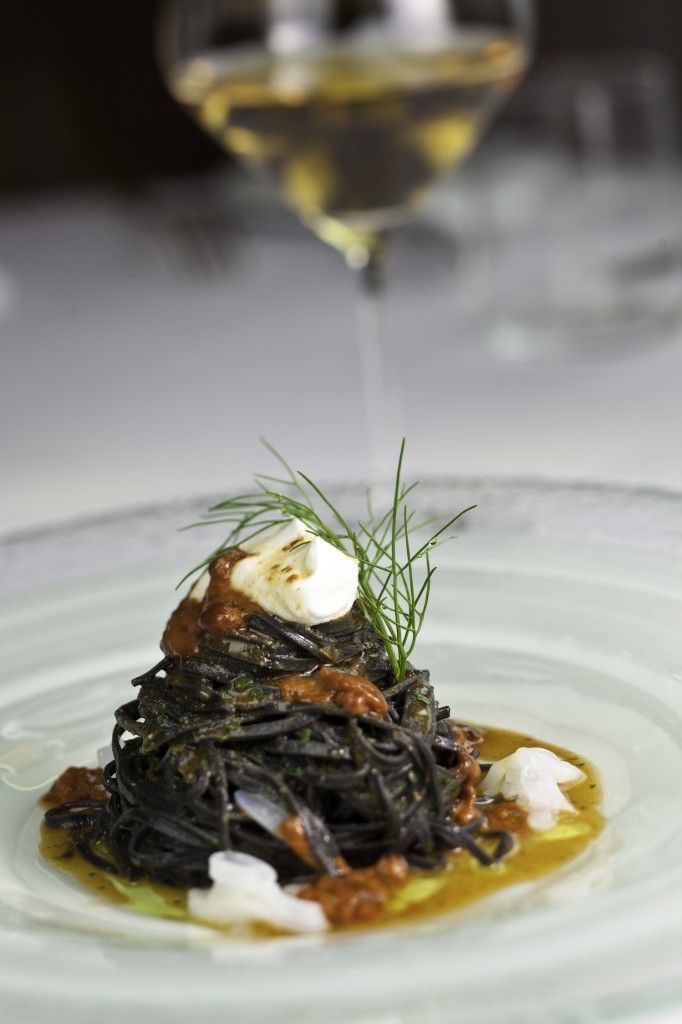 Guests can expect a genuine two-Michelin-Star culinary journey across the island of Sicily with Chef Vincenzo, all week long, at Jojo. Full of authentic Sicilian flavors, the menus include: creamed cod salad with strawberries, tomatoes, spicy bread crumble and celery juice; gentile pasta with Sicilian Caciocavallo cheese, lemongrass, roasted langoustine and crunchy pistachio waffle; and braised pork pancetta, with paprika, apple and capsicum compote and crescioni with rustic mustard.
With lunch at five courses and dinner at nine, guests need to save room for dessert, and try the delicate almond blancmange in raspberries and melissa, with pink pepper meringues. At dinner, Chef Vincenzo also serves an indulgent 'Nella' Sabadi chocolate semifreddo, with tangerine and nougat crumble, to die for.
For bookings and further information, guests can call +66-2207-7777, email fb.bangkok@stregis.com or visit www.stregis.com/bangkok. 
About Chef Vincenzo Candiano
Italian Chef Vincenzo Candiano was born and raised in Sicily, where his father owned a small farmhouse, sparking his passion for food early on. He graduated from the Institute of Hospitality in Modca, and also undertook a prestigious internship in 2006, at the two-Michelin-Starred Da Caino, under Chef Valeria Piccini, setting him on a star-bound trajectory, spanning around 20 years.
Since family is incredibly important to Chef Vincenzo, and his culinary advisors are both his grandmother and aunt, he prefers his cuisine to be simple and homely. His honed experience and expertise has come primarily from self-education, coupled with and defined by his humility and dedication in the kitchen.
An ambassador for his native cuisine, Chef Vincenzo took charge of Locanda Don Serafino Restaurant, in Ragusa, Southeast Sicily, Italy, in 2002. He earned his first Michelin Star in 2007, when he was also recognized as 'Best Young Emerging Chef in Southern Italy'. The second Michelin Star followed in 2013, and he continues to indulge local and visiting gastronomes with his culinary alchemy. His cuisine highlights the rich flavours and traditions of the Sicilian and ancient Hyblean cultures, with authenticity, local ingredients and contemporary interpretation.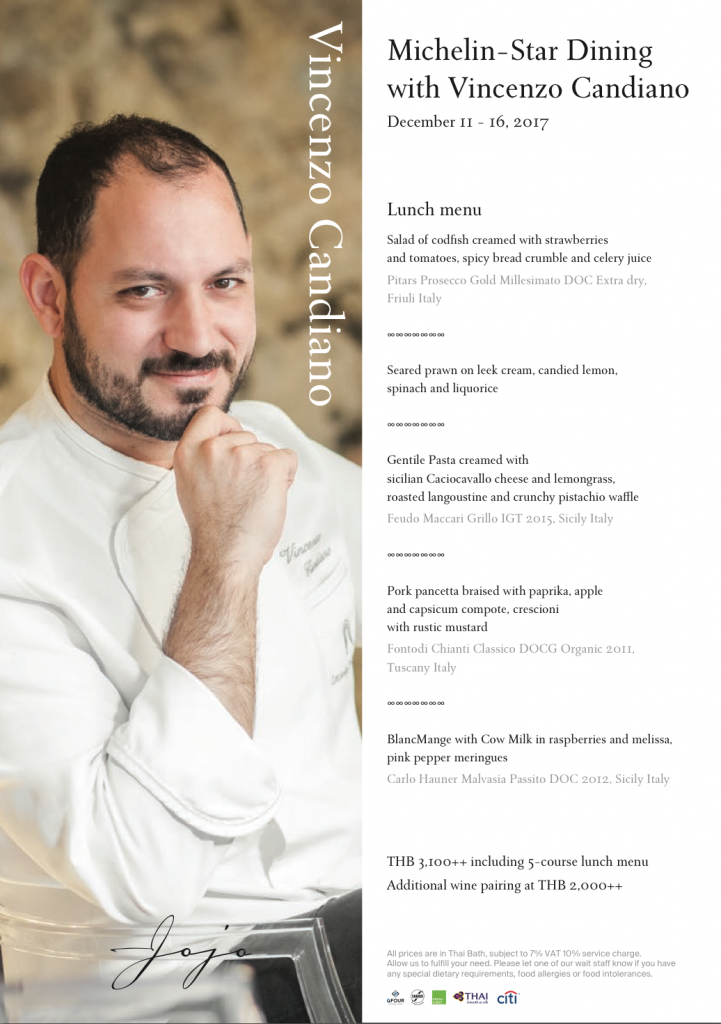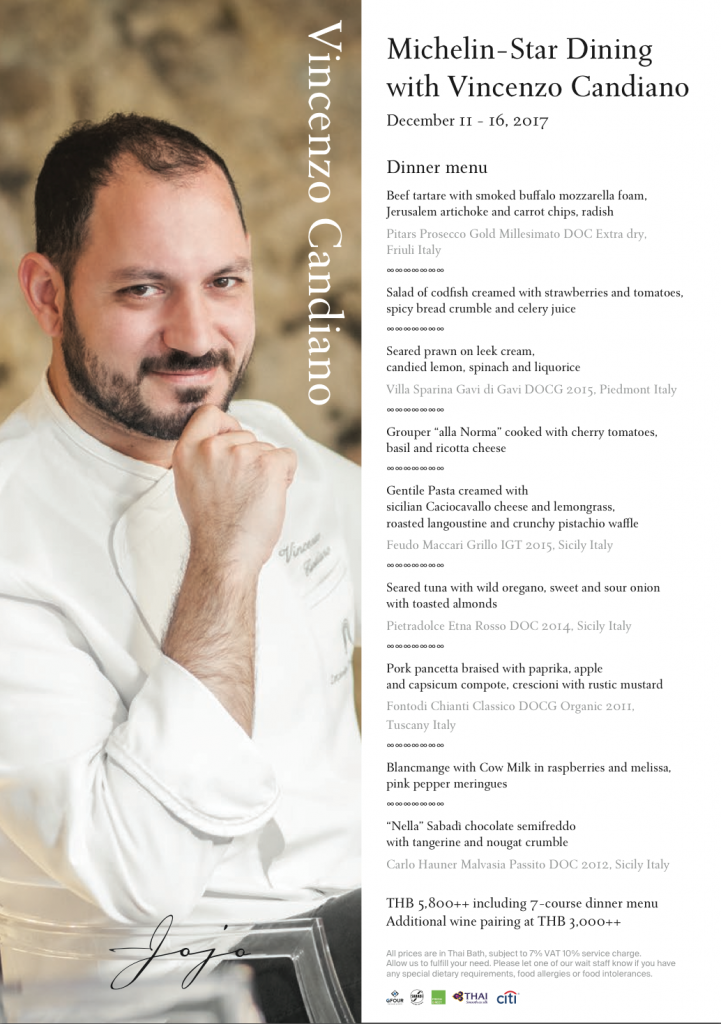 Related posts: