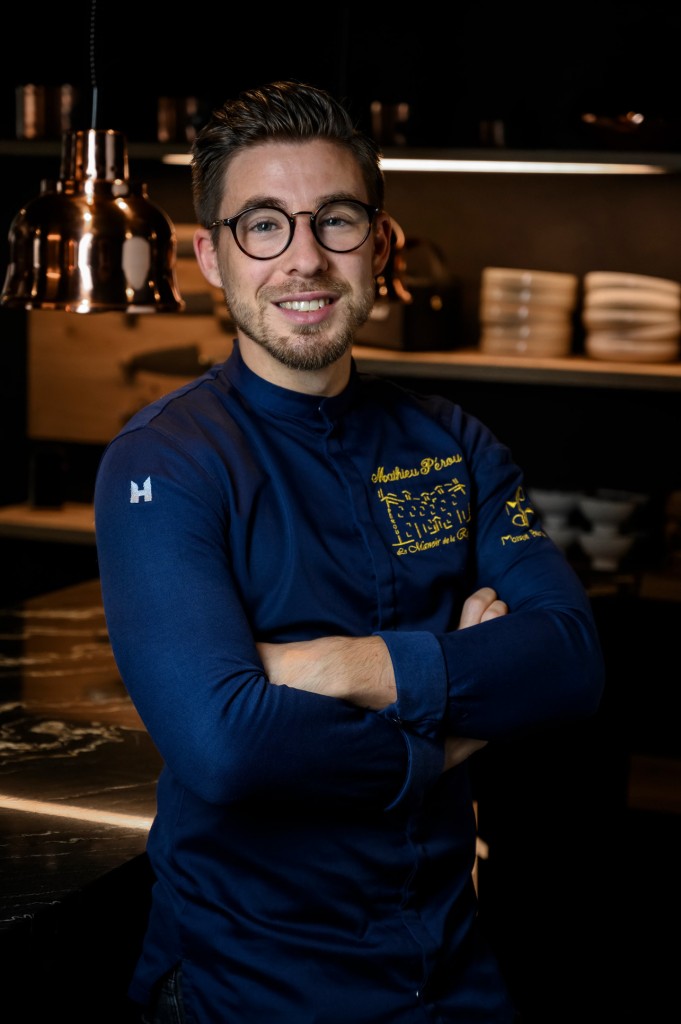 1 Red Michelin Star & 1 Green Michelin Star Chef Mathieu Pérou
Hosts a Rare "Pop-Up" at Signature Bangkok  Flying in exclusively from Nantes, France for this event,  Chef Mathieu to wow Bangkok foodies with his 8-course Green Michelin Star gastronomy 
From 10-12 November, 2022, Chef Mathieu Perou, a 1-Red and 1-Green Michelin star chef from Nantes in France's Loire Valley, will take over the kitchen at Signature Bangkok, signalling one of the city's most exciting pop-up gastronomy events. Chef Mathieu will regale diners with an extraordinary 8-course "Green Michelin Menu" featuring sustainable ingredients from farmers, fishermen and artisanal purveyors in France and Europe.
In 2021, Chef Mathieu and his restaurant Le Manoir de la Régate, based in Nantes, the provincial capital of the Loire Valley, were awarded a Green Michelin Star, which recognizes innovation and leadership in sustainable gastronomy. Chef Mathieu shares this honour with only a handful of chefs in the world.
Chef Mathieu's collaboration with Signature Bangkok presents a rare opportunity to experience award-winning sustainable gastronomy. Currently, there is only one Green Michelin Star restaurant in Thailand.
Available at THB 5,200++ per person, the pop-up will seat only 30 seats per evening. Reservations are currently being accepted. Signature Bangkok is on the 11th floor of VIE Hotel Bangkok, with panoramic views of the city's glittering skyline.
Inspired by Farms & Rivers
Chef Mathieu is Head Chef at Le Manoir de la Régate, a one Red and Green Michelin star restaurant in Nantes, France. Established in 1995 by Pascal and Loïc Pérou (Chef Mathieu's father), Le Manoir de la Régate cuisine represents the region's culinary traditions.
Le Manoir de la Régate occupies a 19th century house along the picturesque Erdre River and a short distance from Nantes' historic centre. Growing up in a rural setting and helping in his father's kitchen, Chef Mathieu developed a deep respect for nature and the environment.
When Chef Mathieu and his sister Anne-Charlotte took over the restaurant in 2017, he committed to pursuing a completely sustainable menu. Under Chef Mathieu's leadership, Le Manoir de la Regate has created partnerships with local farmers, vineyards, and culinary artisans. Chef Mathieu also maintains a permaculture garden for the restaurant, where he plants herbs, flowers and vegetables used in the menu.
In 2021, Michelin awarded Chef Mathieu his first Michelin Star and a Green Michelin Star, which is an annual award that highlights restaurants at the forefront of sustainable practices.
Like Signature Bangkok's Head Chef Thierry—who is also from Nantes in the Loire Valley—Chef Matthieu is known for upholding the region's culinary traditions, while still delivering a modern French menu that is innovative, creative and balanced.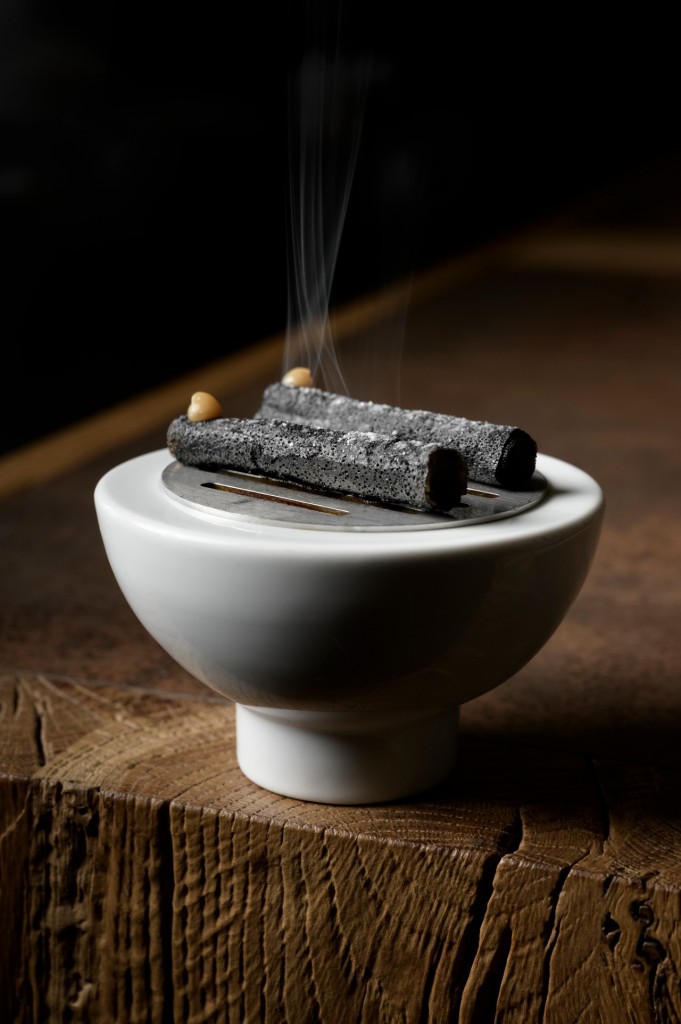 Green Michelin Star Gastronomy at Signature Bangkok
Guests begin the evening with Champagne and canapés like tarragon potato tartlets, savoury catfish sausage pancakes and mullet trama with wasabi.
Highlights of the 8-course menu include starters featuring Jerusalem artichokes with truffle and chervil, and sea bass with wild herbs and caviar. For the seafood course, Chef Mathieu plates fresh northern Atlantic turbot fish—from Laurent Daniel, the Chef's trusted fish supplier—accompanied with carrots and tajette flowers. Another course highlights succulent beef fillet with salsify (an edible root) cauliflower and walnut satay.
For the dessert course, Chef Mathieu is planning a surprise, revealing only that the final course will contain lime and coriander!
Wine pairings are available for an additional charge. Vegetarian options are available.
Signature Bangkok is located on the 11th floor of 5-star luxury VIE Hotel Bangkok in Ratchathewi, the heart of Bangkok's commercial and shopping district.
Green Michelin Star Pop-Up with Chef Mathieu Pérou
8-course Tasting Menu : THB 5,200++ per person
Premium Wine Pairing: THB4,100++
Wine Pairing: THB3,200++
10-12 November 2022
18:00 – 22:00
Reservations: 02 309 3939 / info@signaturebangkok.com
ABOUT SIGNATURE BANGKOK
Led by former 2-Michelin star Chef Thierry Drapeau, Signature Bangkok serves innovative, modern French cuisine complemented by the beauty and delicate flavours of edible flowers and by subtle, theatrical flair. Offering nightly vegetarian options, a fabulous wine cellar and a pleasurable, relaxed ambience, Signature Bangkok is ideal for special occasions and everyday dining with friends and family.
Signature Bangkok is located on the 11th floor of modern and elegant VIE Hotel Bangkok next to the BTS SkyTrain Ratchathewi station.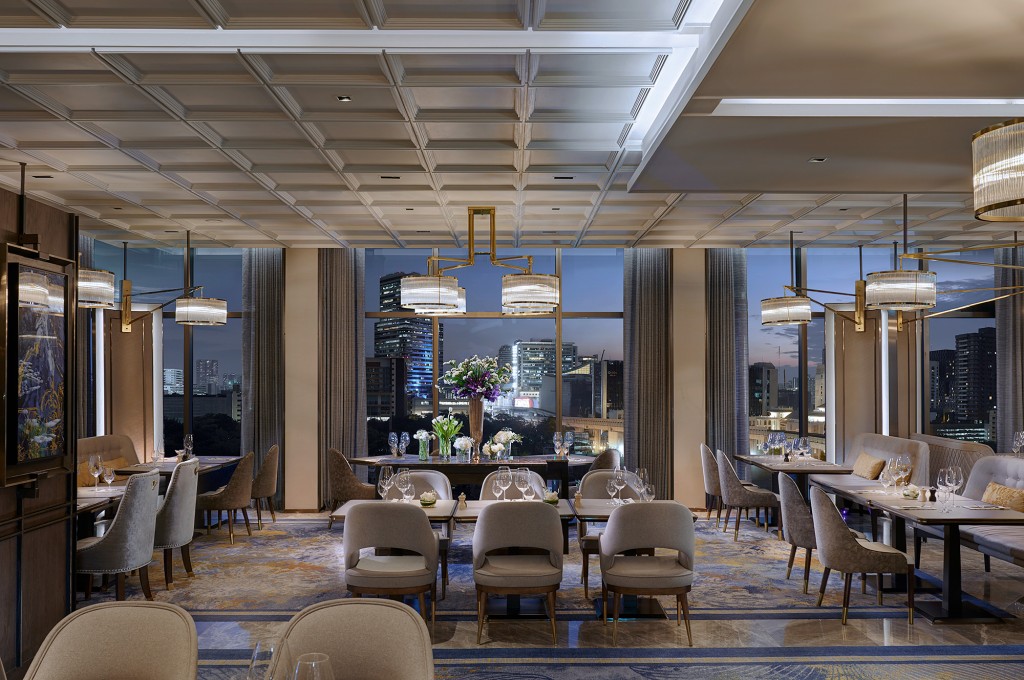 Related posts: