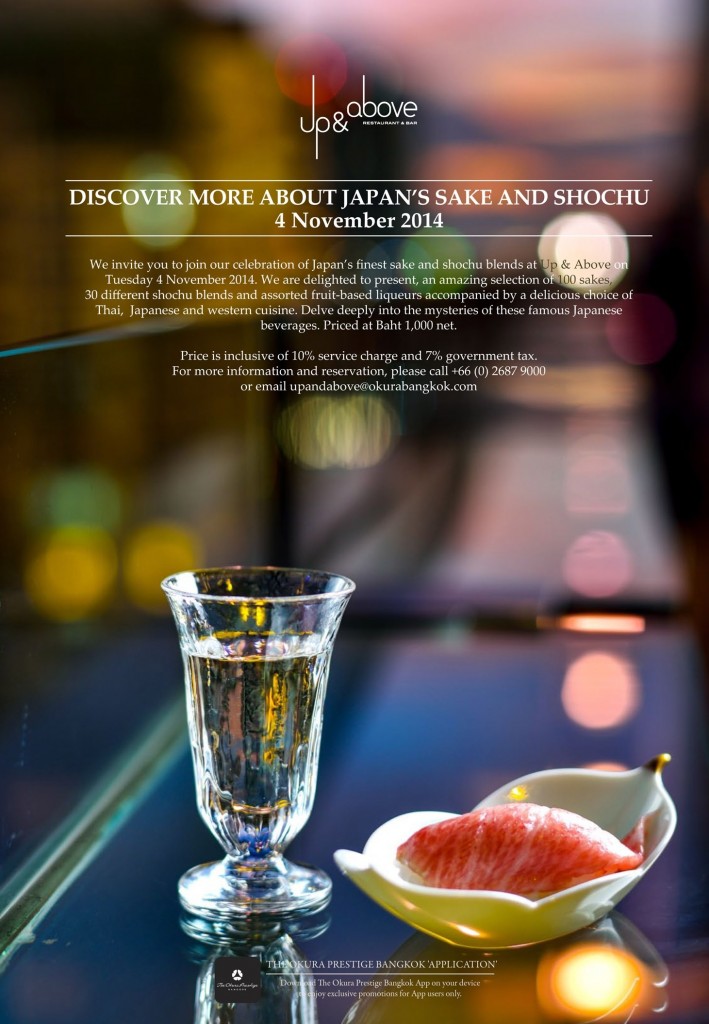 Discover the mysteries of sake and shochu
The Okura Prestige Bangkok plays host to a very special event on Tuesday 4 November 2014. Up & Above restaurant, in association with famous Japanese brewer and distiller Kuramoto, presents a fascinating evening featuring some 100 sake and 30 shochu blends.
It's an opportunity for local and international guests to discover much more about these increasingly popular drinks from Japan. The event also features a fascinating variety of Japanese fruit-based liqueurs.
Guest will enjoy a delicious selection of Thai, Japanese and international hors d'oeuvres.