S.Pellegrino presents Italian fine dining with water and wine pairing featuring Chef Umberto Bombana from Hong Kong's '8½ Otto e Mezzo BOMBANA'  at Le Normandie, Mandarin Oriental Hotel Bangkok, 13th and 14th July, 2016
S.Pellegrino, the ambassador of fine dining and Italian living, is honored to host Chef Umberto Bombana from  '8½ Otto e Mezzo BOMBANA', the three Michelin-starred Italian restaurant in Hong Kong and Number 13 on this year's Asia's 50 Best Restaurant List, at Le Normandie in Mandarin Oriental Hotel Bangkok from 13th to 14th July, 2016.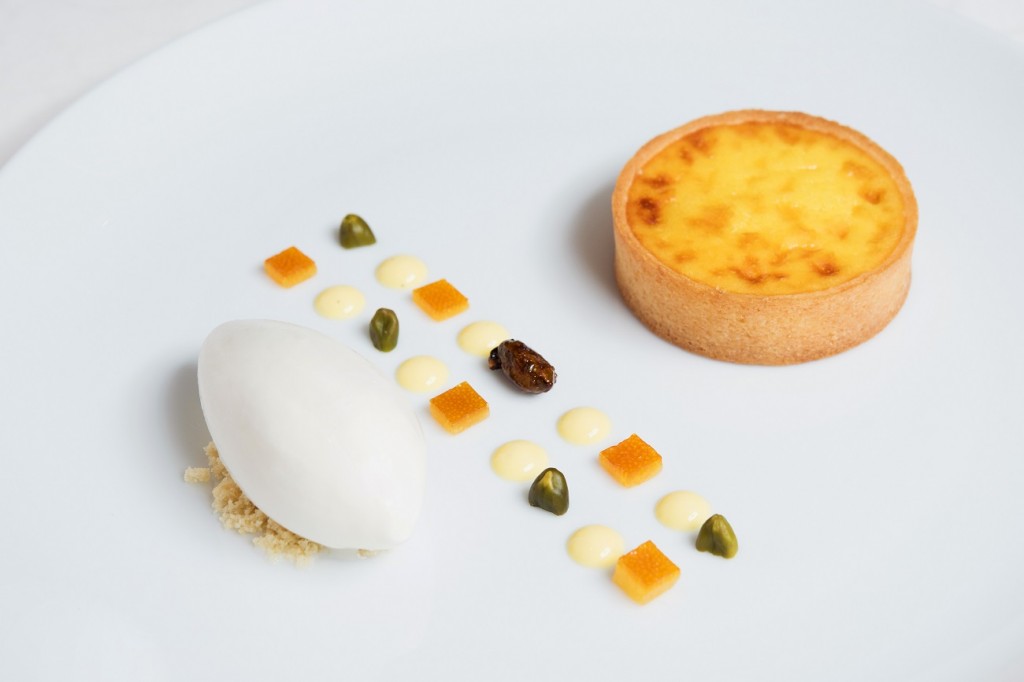 The event is part of the Fine Dining Lovers Guest Chef series initiated by S.Pellegrino, designed to demonstrate how the finest natural mineral water can be used to enhance the greatest of dining experiences. The series brings renowned chefs to Thailand from top dining destinations around the world, including Tam Kwok Fung, from two Michelin-starred Jade Dragon in Macau, and sushi-master Shinji Kanesaka, from Michelin-starred Sushi Kanesaka in Tokyo.
Hailed as "The King of White Truffles", Chef Umberto Bombana delights the palates of the world's finest gourmet. A native of Bergamo in Northern Italy, Chef Bombana's talent and skills soon took him around the world, eventually arriving in Hong Kong in 1993 to open Toscana, which became an iconic destination of the fine dining scene for 15 years. Recognition for Chef Bombana's culinary creations reached an unprecedented level of prestige when he was awarded the Best Italian Chef in Asia by the Italian Culinary Institute for Foreigners (ICIF) in 2002 and then Worldwide Ambassador of the White Truffle in 2006 by the Piedmontese Regional Enoteca Cavour in Italy.
In 2008, Chef Bombana began his most personal and distinctive project — 8½ Otto e mezzo BOMBANA. The restaurant name, selected personally by the chef as a tribute to his favorite Italian film director Federico Fellini's 1963 movie "8½", is a celebration of Italian lifestyle and art. In December 2010, the restaurant was awarded two Michelin stars after only eleven months of opening. It further achieved three stars in the 2012 Michelin Guide Hong Kong & Macau, becoming the first and only Italian restaurant outside Italy to receive such high recognition and since then, it has retained the honour for five consecutive years.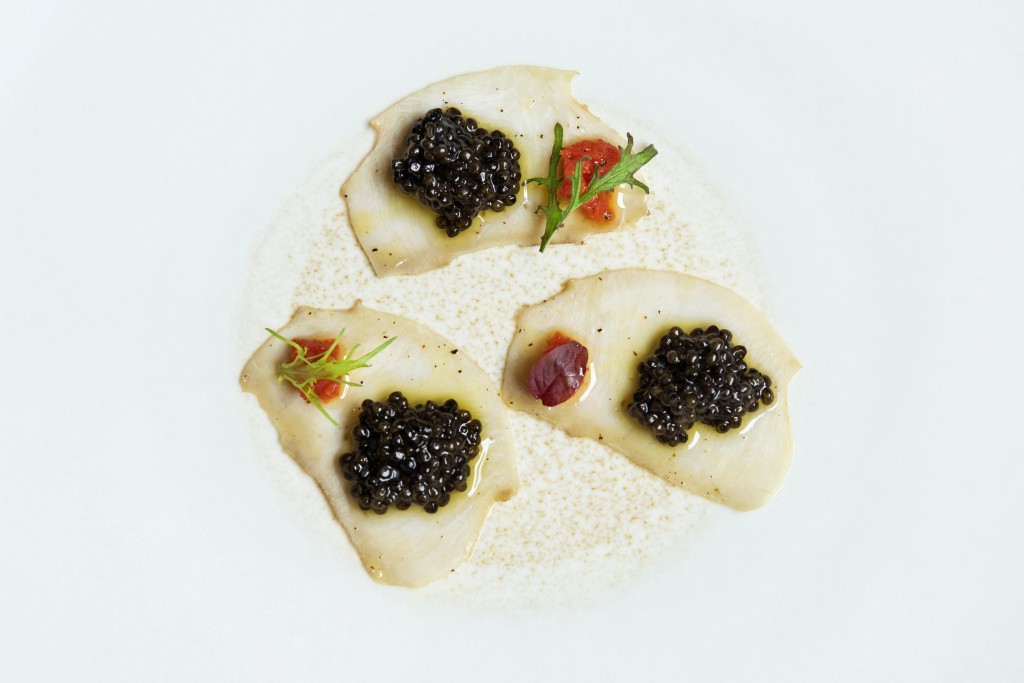 The menu Chef Bombana will serve at Le Normandie comprises a selection of his classic signature dishes including a Confit Abalone Carpaccio with sweet pepper, semi–dried tomato and Oscietra caviar. The dish makes use of abalone directly imported from Australia. In another signature dish, Chef Bombana will prepare Blue Lobster with basil rattatuia and seafood emulsion. The Blue Lobster comes from Brittany, a province of France well-known for exporting some of the best Blue Lobster available. Guests will also get the chance to enjoy Classic Warm Ricotta Tart with pistachio, candied orange and ricotta gelato. The Classic Warm Ricotta Tart features homemade fresh ricotta cheese made by using milk and cream imported directly from Sardinia.
Wines from renowned wine growing regions in Italy, including Piedmont and Tuscany, have been selected especially to complement each course, along with S.Pellegrino sparkling natural mineral water and Acqua Panna still natural mineral waters. Water plays a vital part in bringing balance to a meal. Food and wine impart different taste characteristics through each other, while water is meant to cleanse the palate, to enhance the interacting traits of food and wine. The process of pairing food and wine with complementary water is referred to as "harmonizing", and S.Pellegrino sparkling natural mineral water and Acqua Panna still natural mineral waters are the perfect fine dining mineral waters to complete the harmonisation of the epicurean experience.
The 8-course pairing dinner takes place from 13th to 14th July, 2016 and is priced at THB 13,000++ per person**, inclusive of wine pairing, S.Pellegrino sparkling natural mineral water and Acqua Panna still natural mineral waters.
To make a reservation, please email Mobkk-Restaurants@mohg.com or contact +66 (2) 659 9000 ext 7390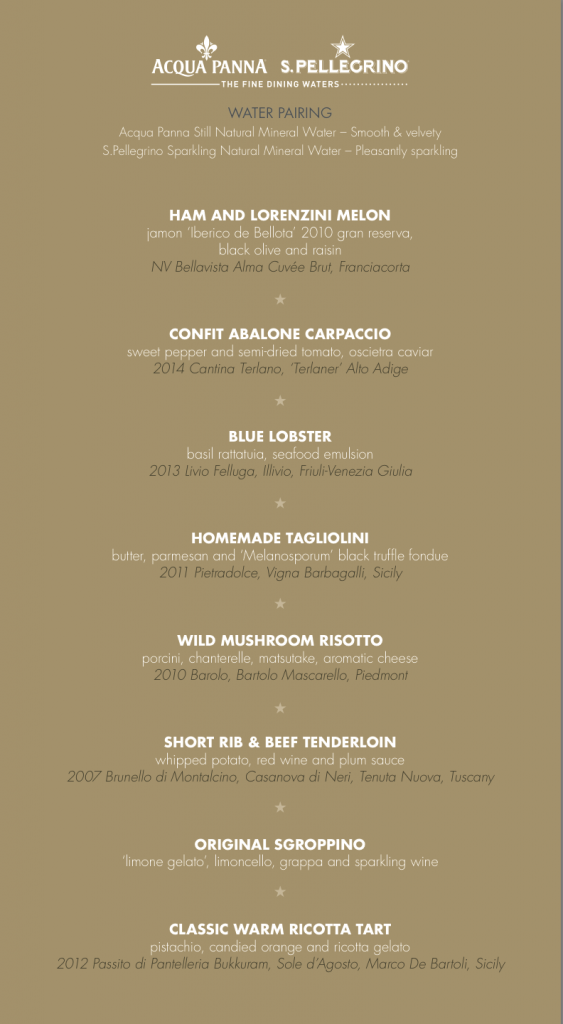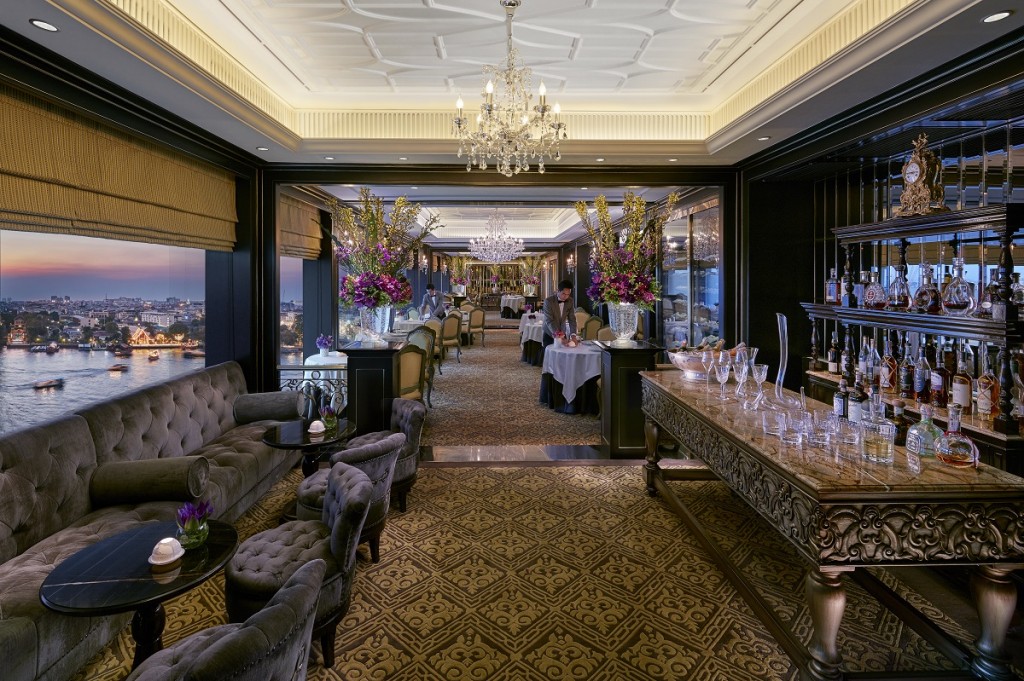 S.Pellegrino initiated the Fine Dining Lovers Guest Chef Series to feature renowned chefs from top dining destinations around the world, bringing top-notch epicurean experiences to diners in Thailand. S.Pellegrino is dedicated to promoting the fine dining scene through top-class dining events, as well as on Finedininglovers.com, an online magazine sponsored by S.Pellegrino and Acqua Panna that congregates an inspiring and engaging community to which the brands are intrinsically linked.
For more inspiration on food and wine trends, stories, profiles and videos around the world visit Fine Dining Lovers, an online magazine sponsored by S.Pellegrino and Acqua Panna. www.finedininglovers.com
About S.Pellegrino and Acqua Panna
S.Pellegrino, Acqua Panna and Sanpellegrino Sparkling Fruit Beverages are international trademarks of Sanpellegrino S.p.A. Distributed in over 130 countries through branches and distributors in all five continents, these products represent quality excellence by virtue of their origins and perfectly interpret Italian style worldwide as a synthesis of pleasure, health and well-being.
Founded in 1899, Sanpellegrino S.p.A. part of the Nestlé Waters group, is the leading company in the beverage sector in Italy with its range of mineral waters, non-alcoholic aperitifs, drinks and iced teas. As a major Italian producer of mineral water, it has always been committed to enhancing this primary good for the planet and works responsibly and passionately to ensure that this resource has a secure future.
About Le Normandie
Renowned throughout Asia, Le Normandie at the Mandarin Oriental, Bangkok is where acclaimed master chefs from around the world regularly come to present their celebrated cuisine. Noted for its splendid menu, impeccable service, elegant ambiance and superb river views, Le Normandie is led by Chef de Cuisine Arnaud Dunand Sauthie, an extraordinary young talent who is delighted to share his culinary passion by introducing a new generation of culinary explorers to the sophistication of his native haute cuisine.
Related posts: