Japanese Chef Hideaki Sato of 1-Michelin Star Ta Vie restaurant  in Hong Kong conducted a cooking demonstration of  "Mille-Fleurs" aux Framboises (Rose~Rasberry~Red Dragon) dessert  during his recent participation at the 17th World  Gourmet  Festival  at Anantara Siam Bangkok.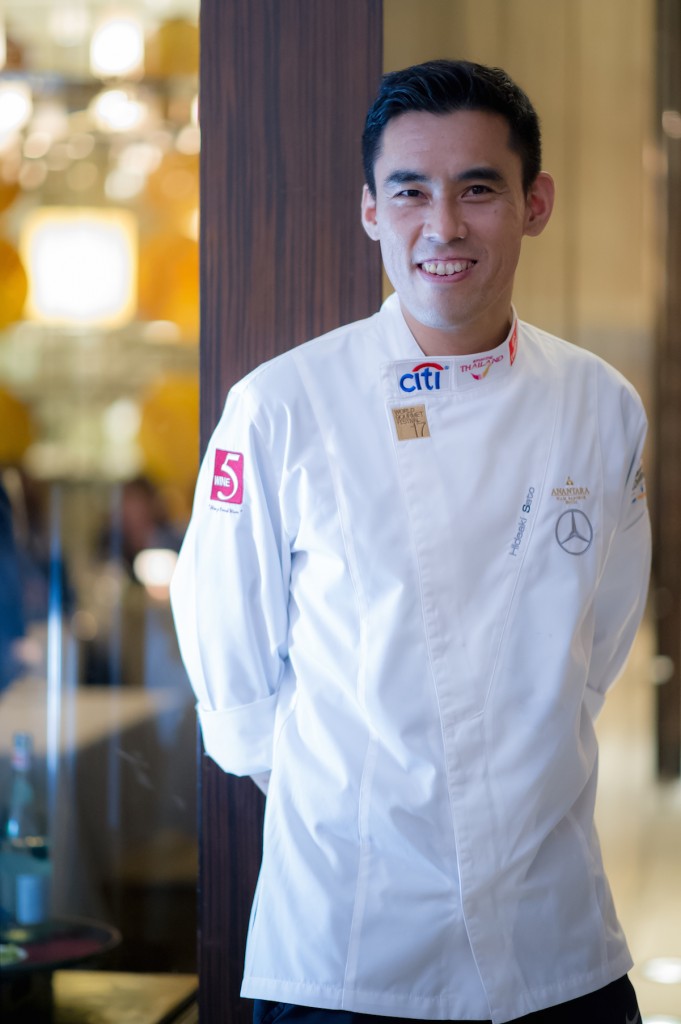 Chef Hideaki Sato
1-Michelin Star Chef at Ta Vie, Hong Kong
Japanese born chef Hideaki Sato launches his restaurant Ta Vie, where he wants to apply Japanese cuisine philosophy to French cuisine. Despite having over ten years of experience in French cuisine, Chef Sato finds himself increasingly drawn towards his native Japanese cuisine. With this new direction, he was able to make the move to 3 Michelin starred restaurant Nihonryori Ryugin in Tokyo. He worked 3 years under the careful guidance of Chef Seiji Yamamoto, and in June 2012, he was chosen to come to Hong Kong and lead the first overseas branch of Ryugin, Tenku Ryugin.
Chef Sato gained an impressive 2 Michelin stars within just 6 months of opening of Tenku Ryugin. In 2014, the restaurant made it onto the coveted San Pellegrino list of Asia's Best 50 Restaurants. In 2015, he opened Ta Vie where he is creating his unique dishes through his diverse culinary backgrounds, French and Japanese, sourcing and incorporating Asian ingredients and products into his cooking. He also gained Ta Vie's first Michelin star in the same year. In 2016, Ta Vie is ranked on the list of Asia's Best 50 Restaurants.
Related posts: