Chef Alessandra del Favero together with Chef Oliver Piras, of 1 Michelin-star AGA Ristorante in San Vito di Cadore,Italy presented one of their most favorite dishes, "Fresh Tagliolini, Pork Neck Ragout Juice. Licorice Thé" during a master class at the 19th World Gourmet Festival, a Bangkok's major gastronomic event hosted annually by Anantara Siam Bangkok.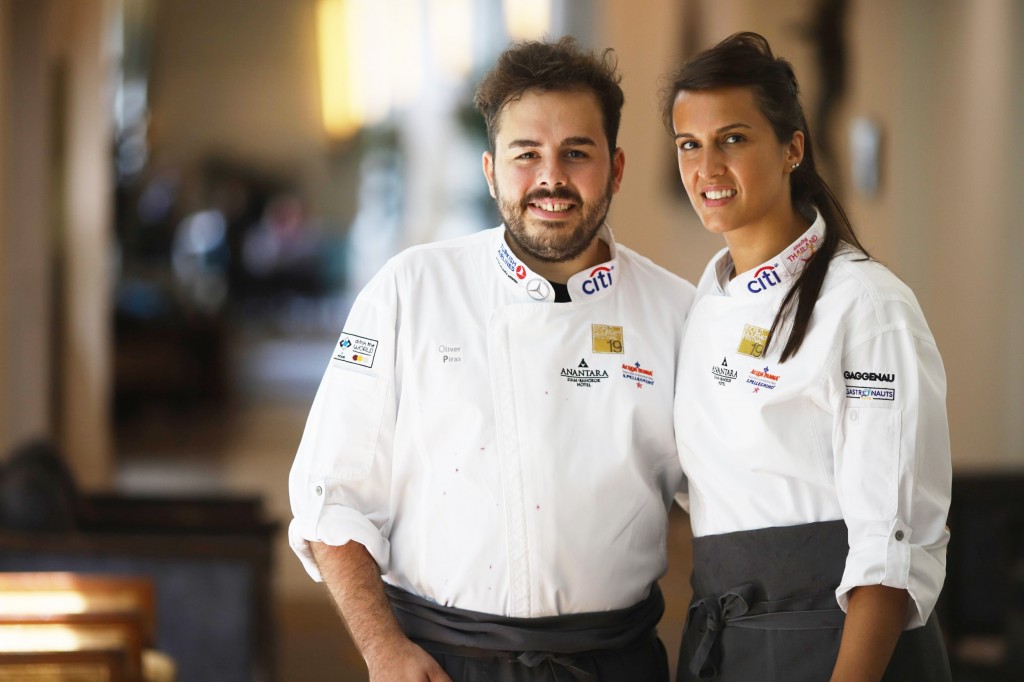 Chef Alessandra del Favero & Chef Oliver Piras
1 Michelin-star AGA Ristorante in San Vito di Cadore, Italy
Alessandra grew up in Pieve di Cadore, Venice and graduated from Alma – The International School of Italian Cuisine. She spent time in Brusaporto (one of the temples of Italian cuisine), the Da Vittorio restaurant of Fratelli Cerea and worked with Norbert Niederkofler at St. Hubertus at the Hotel Rosa Alpina in San Cassiano. She then returned home, to the family hotel-restaurant in San Vito di Cadore, wanting to reconnect with her past and deepen her understanding of the land. Here, she opened AGA restaurant with Oliver Piras, whom she met while studying at Alma, and together they developed a menu with a focus on the land and local surroundings; with many of the herbs foraged from just outside of the restaurant. In 2016, they were awarded a Michelin-star.
Related posts: