Italy's 2-star Michelin-rated chef Stefano Baiocco to guest at The Allium Bangkok
Tasting menus for lunch and dinner from 6-10 November 
Two-star Michelin-rated Italian chef Stefano Baiocco will be appearing as guest chef at the newly remodelled restaurant The Allium Bangkok, in The Atheneee Hotel, a Luxury Collection Hotel, Bangkok, from 6-10 November 2019, when he will be presenting a selection of set menus for both lunch and dinner.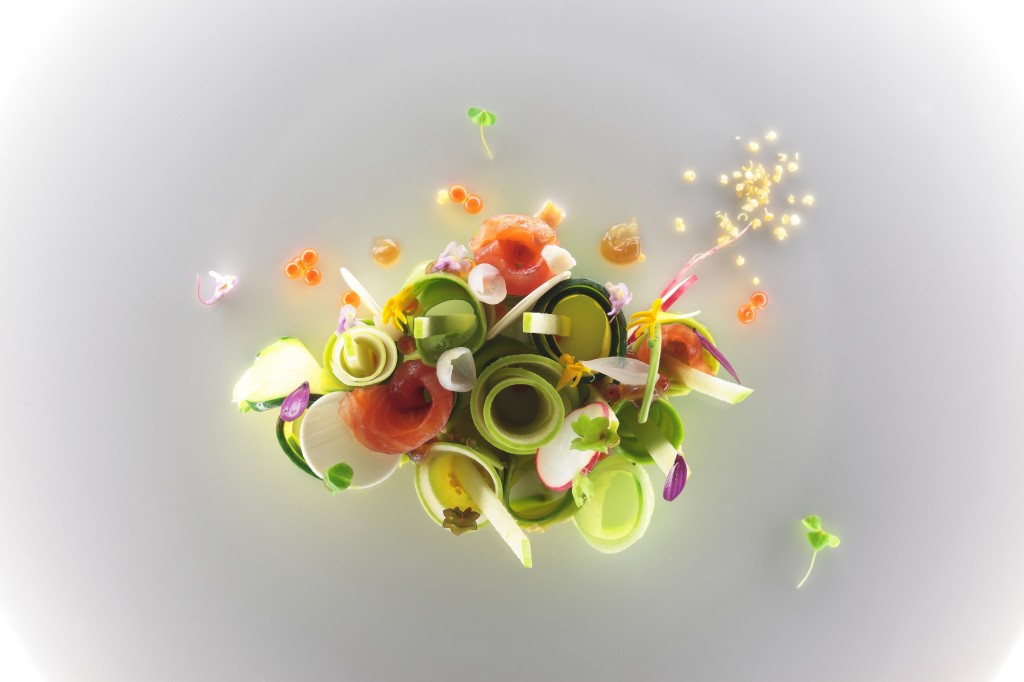 Lunchtime will feature a three-course and a five-course set menu, while dinner is a choice of seven and nine course set menus. Wine pairings are available at a supplementary cost.
The menus include dishes such as chicken royale with crabmeat and sea urchins, salmon with foie gras and avocado, tortelli stuffed with roasted seabass and lemon zest, sliced turbot braised in olive oil, and oven-roasted lamb filet with almonds.
Chef Stefano, who is from Italy's Marche region, is one of the Top 50 Chefs in the World as rated by San Pellegrino. He has two Michelin stars at the luxurious Villa Feltrinelli on Lake Garda, in Italy, where he is especially noted for growing his own vegetables and herbs in the hotel's fertile lakeside gardens and using them creatively in his cuisine.
3-course lunch menu is priced at THB2,688++ per person
5-course lunch menu is priced at THB3,888++ per person
7-course dinner menu is priced at THB6,288++ per person
9-course dinner menu is priced at THB7,288++ per person
The Allium Bangkok was formerly known as The Reflexions, and has been completely remodeled during the summer months.
For further information and recommendations, please contact 02 650 8800 or FB.TheAthenee@luxurycollection.com or visit our hotel website at https://www.marriott.com/hotels/travel/bkkla-the-athenee-hotel-a-luxury-collection-hotel-bangkok/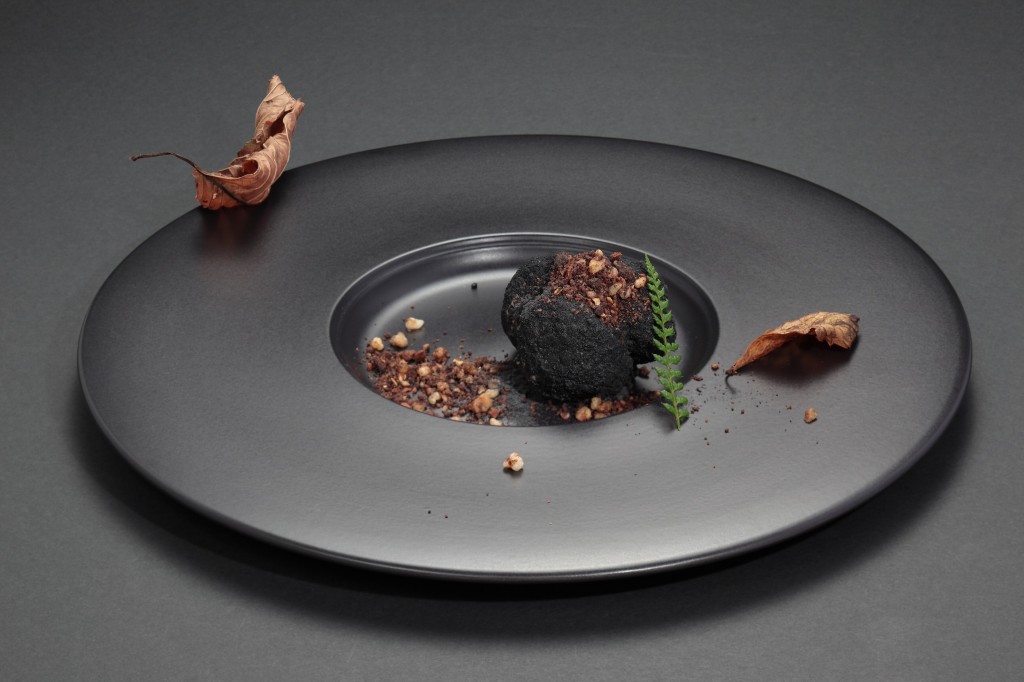 ดิ อัลเลียม แบงค็อก ต้อนรับเชฟระดับ 2 ดาวมิชลินชาวอิตาเลียน "สเตฟาโน ไบอ็อคโค" มาเป็นเชฟรับเชิญ ระหว่างวันที่ 6-10 พฤศจิกายนนี้
เชฟสเตฟาโน ไบอ็อคโค (Stefano Baiocco) เชฟระดับ 2 ดาวมิชลิน ชาวอิตาเลียน จะมาเป็นเชฟรับเชิญที่ห้องอาหาร ดิ อัลเลียม แบงค็อก ที่ได้รับการปรับรูปลักษณ์ใหม่ล่าสุด (จากเดิมคือ เดอะ รีเฟลกซ์ชั่น) ของโรงแรมดิ แอทธินี โฮเทล แบงค็อก, อะ ลักซ์ชูรี คอลเล็คชั่น โฮเทล ระหว่างวันที่ 6-10 พฤศจิกายนนี้ โดยเตรียมเสิร์ฟเซ็ตเมนูรสเลิศทั้งมื้อกลางวัน (3 และ 5 คอร์ส) และมื้อค่ำ (7 และ 9 คอร์ส) คุณสามารถเลือกเมนูแบบมีไวน์ แพร์ริ่ง ได้เช่นกัน
เมนูอาหารจานเด่นของเชฟสเตฟาโน อาทิ ชิคเก้น รอแยล เสิร์ฟพร้อมเนื้อปูและไข่หอยเม่น (chicken royale with crabmeat and sea urchins), แซลมอนกับตับห่านและอะโวคาโด (salmon with foie gras and avocado), พาสต้าทอร์เทลลินีสอดไส้ด้วยสาหร่ายทะเลย่างและผิวเลมอน (tortelli stuffed with roasted seabass and lemon zest), เนื้อปลาเทอร์บอทสไลซ์ เคี่ยวในน้ำมันมะกอก (sliced turbot braised in olive oil) และ เนื้อแกะอบอัลมอนด์ (oven-roasted lamb filet with almonds)
เชฟสเตฟาโน ชาวแคว้นมาร์เค ของอิตาลี เป็นหนึ่งใน 50 สุดยอดเชฟของโลก จัดอันดับโดยซานเปลเลกรีโน (San Pellegrino) เขาทำให้ห้องอาหารของโรงแรมสุดหรู วิลล่า เฟลทริเนลลี่ (Villa Feltrinelli) ติดทะเลสาบการ์ดา (Lake Garda) ในประเทศอิตาลีได้รับมิชลินสตาร์ถึง 2 ดวง เชฟได้รับการกล่าวขวัญอย่างมากจากการนำพืชผักและสมุนไพรที่เขาปลูกเอง ณ สวนริมทะเลสาบของโรงแรม และนำมาใช้ในการปรุงอาหารอย่างสร้างสรรค์
เซ็ตเมนูมื้อกลางวัน 3 คอร์ส ราคา 2,688++ บาท ต่อท่าน
เซ็ตเมนูมื้อกลางวัน 5 คอร์ส ราคา 3,888++ บาท ต่อท่าน
เซ็ตเมนูมื้อค่ำ 7 คอร์ส ราคา 6,288++ บาท ต่อท่าน
เซ็ตเมนูมื้อค่ำ 9 คอร์ส ราคา 7,288++ บาท ต่อท่าน
ห้องอาหาร ดิ อัลเลียม แบงค็อก เดิมเป็นที่รู้จักในนาม ห้องอาหาร เดอะ รีเฟล็กซ์ชั่นส์ ปัจจุบันได้ปรับรูปลักษณ์ใหม่ หลังปิดปรับปรุงครั้งใหญ่เป็นเวลา 6 เดือน
สอบถามรายละเอียดเพิ่มเติมหรือแนะนำ โทร 02 650 8800 อีเมล FB.Theathenee@luxurycollection.com หรือเยี่ยมชมเว็บไซต์ www.marriott.com/hotels/travel/bkkla-the-athenee-hotel-a-luxury-collection-hotel-bangkok/
Related posts: