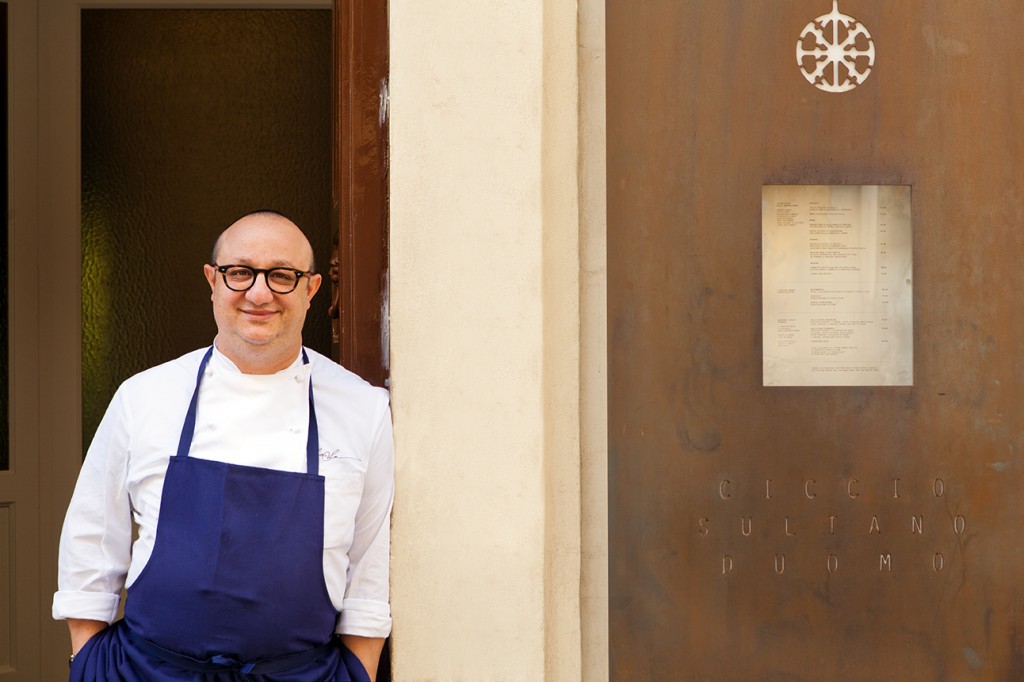 ITALIAN JOB VOL.3
Italian Guest Chef Series 
David Tamburini and La Scala welcome renowned Chef Ciccio Sultano, owner of 2-Michelin Star restaurant Duomo, located in Ragusa Ibla, Sicily – Italy
The Sukhothai Bangkok is delighted to announce the signature culinary series "La Scala Italian Job Volume 3", a dining series featuring a joint venture of renowned Italian guest chefs with its own restaurant Italian chef David Tamburini.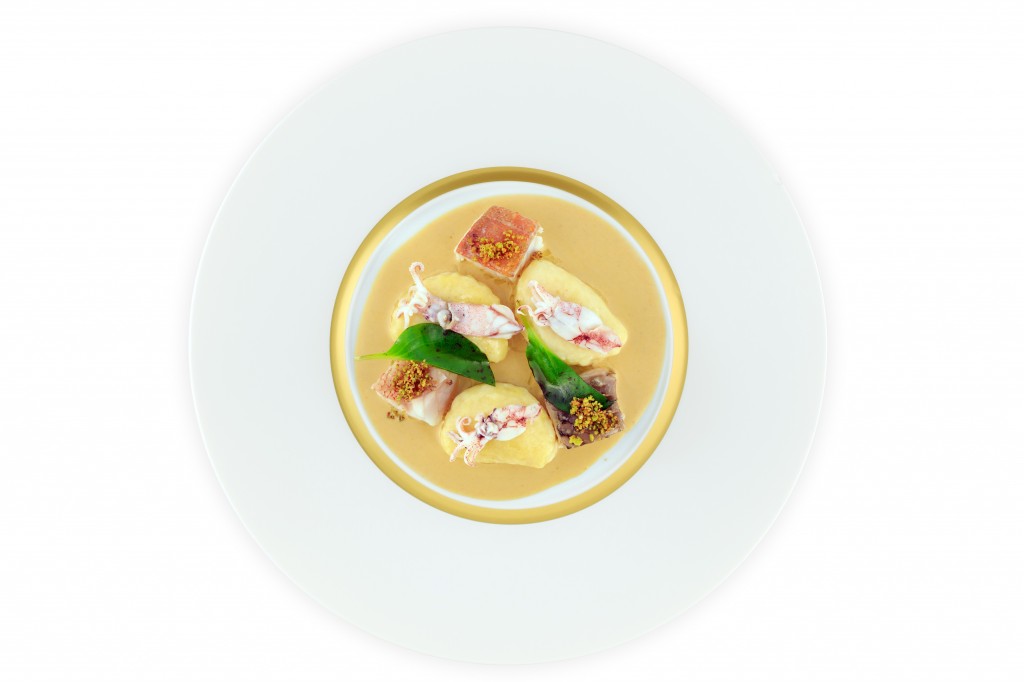 Chef Ciccio Sultano, owner of 2-Michelin Star restaurant Duomo, located in Ragusa Ibla, Sicily – Italy, is flying in to join hands with Chef David Tamburini at La Scala for 5 days. This exclusive collaboration will take the form of an innovative 5-course set lunch menu and a 7-course set dinner menu.
David and Ciccio will combine to create authentic Italian dishes influenced by the tradition and culture of Italy, with a special touch of their motherland recipes, reinterpreted in the continued evolution of modern times with new cooking techniques, ingredients and artistic presentation in today's style.
Details of the schedule and menu can be found below.
Lunch from 16-19 February 2019: 5-course set menu at THB 2,900++ per person (food only) or THB 3,900++ per person including wine pairing
Dinner from 15-19 February 2019: 7-course set menu at THB 5,800++ per person (food only) or THB 7,200++ per person including wine pairing.
For more information or to book a table please call Restaurant Reservations at 02 344 8888 or email to: promotions@sukhothai.com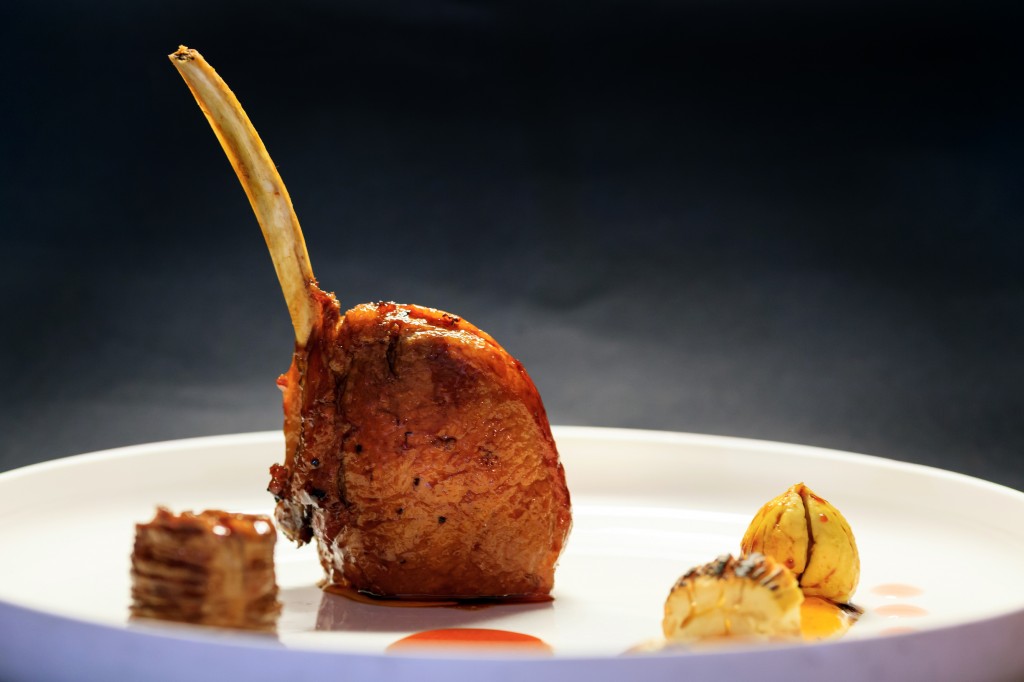 About Chef Ciccio Sultano
Over the course of 15 years, Ciccio Sultano has made restaurant "DUOMO" in Ragusa Ibla a point of reference for Sicilian fine dining and one of the most acclaimed restaurants in Italy. Appointed with its first Michelin star in 2004, the restaurant gained a second in 2006, which it upholds to this day.
Passion, Research, Fusion: the pillars of Sultano's culinary vision reach to the depths of the Ibleo territory's immense history, encompassing the historical and cultural influences that have occurred here over centuries. With dynamic contemporaneity Sultano recomposes the past, capturing and enhancing Sicilian essence without lapsing into exaggerated decadence.
"…Sicily is a concentration of an ancient culture – a geographic diversity as much as a gastronomic and viticultural one – elements in splendor, in contradiction, and in suffering. It transmits its history in the dishes so that, for what many cultures is strange, for us is an every day reality: agrodolce or bitter, sweet, and salty all at once; a mix of flavors and cultures, interesting collisions of great complexity," says Sultano of his vision.
"I am a chef, one that transforms products into food using all five senses with a penchant for taste and feel" – he declares – "Tasting and touching, you understand and process first impressions. Then comes the mind, but before all else there must be direct contact. An ancestral physicality."
And in this attention to the human element, an irreplaceable physical component, Sultano's kitchen is always moving between land and sea, between memories of home and those of travels, between high culture and street culture, between a monumental past and a present to conquer, between feeling and reasoning, but always in moderation. "We are not afraid of change, because our roots run deep."
Says the Wall Street Journal: "…An enthusiastic ambassador of Sicilian cuisine and scholar of influences left from local recipes by Spaniards, Arabs and Normans, Ciccio Sultano, who opened Il Duomo in 2000, is known for integrating classic Sicilian ingredients like anchovies, pistachios, bottarga, and Nebrodi pig within eclectic dishes that express both the mastery of contemporary techniques and the relationship with territory."
5 Course Lunch Menu 
APERITIVO
- Green olive staffed with Raffadali pistachio marzipan
- Cherry tomato
- Langoustine and its roe, San Cono prickly pear
- " I wanted to be fried " small cannolo, Mazara del Vallo red prawn, Oscietra caviar – "Truffle"
ANTIPASTO
- Mediterrenean turbot and winter black truffle
PRIMO PIATTO
- Ragusano cheese gnocco, cuttleflish carbonara lemon and pistachio
INTERMENZO
- Truffle ice cream
SECONDO
- Sicilian black pork striploin staffed "alla chiaramontana", carrob's glace , canataloupe melon
DOLCE
- Ricotta cheese cannolo, San Cono prickly pear sauce, Pizzuta almond sorbet
7 Course Dinner Menu 
APERITIVO
- Green olive staffed with Raffadali pistachio marzipan
- Cherry tomato
- Langoustine and its roe, San Cono prickly pear
- " I wanted to be fried " small cannolo, Mazara del Vallo red prawn, Oscietra caviar – "Truffle"
ANTIPASTI
- Oyster on the Hyblean plateau
- Ragusano cheese gnocco, cuttleflish carbonara lemon and pistachio
- Mediterrenean turbot and winter black truffle
PRIMO PIATTO
- Queen's lasagna, Britanny blue lobster, langoustine and squid
SECONDO DI PESCE
- Amberjack milanese, pizzaiola style
INERMENZO
- Truffle ice cream
SECONDI DI CARNE
- Sicilian black pork striploin staffed "alla chiaramontana", carrob's glace , canataloupe melon
DOLCE
- Cherry tree
Related posts: