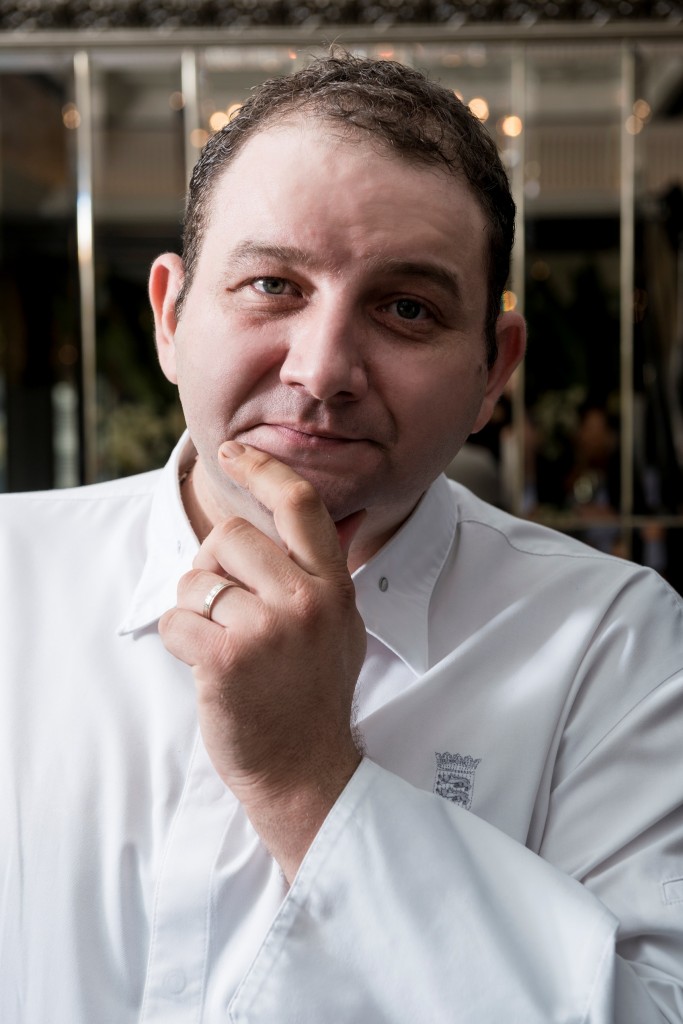 HAND-SELECTED CHAMPAGNES FROM KRUG AND VEUVE CLICQUOT TAKE CENTRE STAGE IN AN EXCLUSIVE FIVE-COURSE DINNER AT LE NORMANDIE
Le Normandie presents the Krug and Veuve Clicquot La Grande Dame Champagne Dinner, Thursday 3 October 2019 at 7 pm
Celebrated Chef Arnaud Dunand Sauthier of Mandarin Oriental, Bangkok's two-Michelin-starred Le Normandie, in cooperation with Krug Champagne and Veuve Clicquot, will excite and delight fine-dining connoisseurs with special culinary creations at one of Bangkok's most exclusive and unique dinners, 'The Krug and Veuve Clicquot La Grande Dame Champagne Dinner', which will be held for one night only on Thursday 3 October.
Chef Arnaud's five-course creations include Potato, Caviar, Uni and Champagne Sauce, Wild Caught Turbot, Zucchini, Apple and Cardamom, and Free-Range Capon Chicken, Herbs, Crayfish and Plums. The dishes will be carefully paired with four hand-picked Champagnes, including Veuve Clicquot Vintage 2008; Veuve Clicquot La Grande Dame 2006; Krug Grande Cuvée 166eme Edition, which takes at least seven years to produce; and Krug Rosé 22eme Edition, which requires at least five years in Krug's cellar to produce its subtle bubbles and long-lasting elegance. This special gastronomic event will start at 7 pm, with the first course served at 7.30 pm.
This first-of-its-kind dinner, thoughtfully handcrafted by Chef Arnaud and his skilful and passionate culinary team, is priced at THB 15,000 net per person and includes a five-course dinner and Champagne pairing.
For more information and reservations, please call Mandarin Oriental, Bangkok at 0 2659 9000 or email MOBKK-Restaurants@mohg.com. Or visit  www.mandarinoriental.com/bangkok
The Krug and Veuve Clicquot La Grande Dame Champagne 5-Course Dinner Menu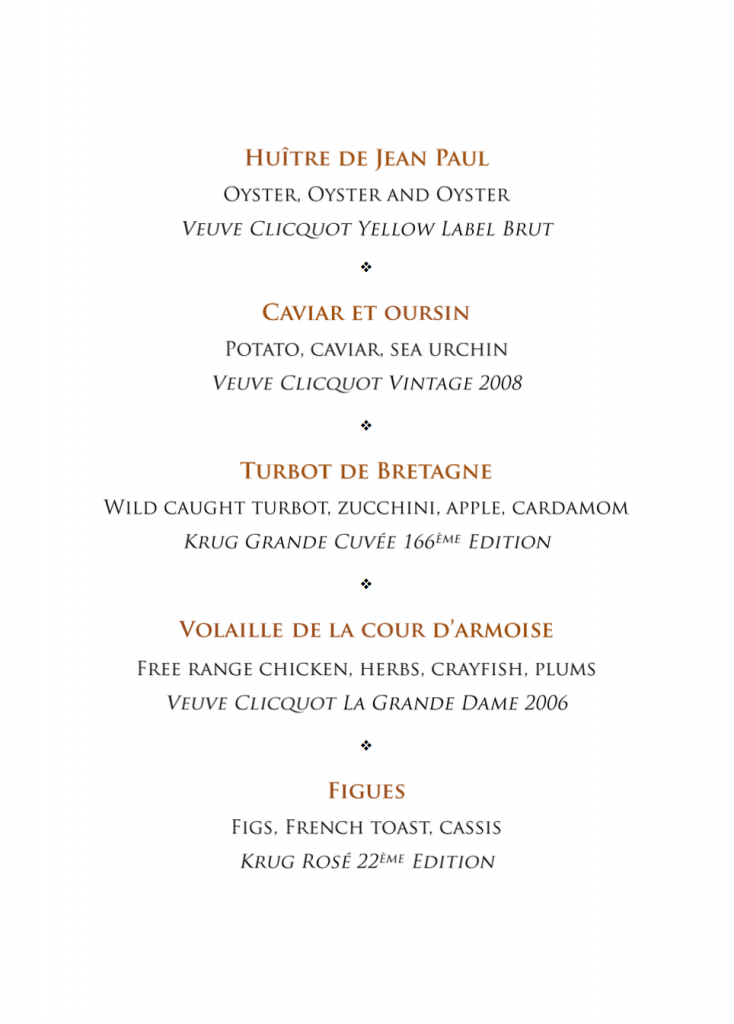 About Le Normandie
When it opened in November 1958, the Tower Wing, now known as the Garden Wing, was regarded as an architectural masterpiece as it was one of Thailand's tallest buildings. Atop the building was Le Normandie Grill, a long, opulent room featuring a Norman-style chimney-piece topped by two rampant lions, the emblem of Normandie. The restaurant underwent a complete transformation in 1969 to become Le Normandie, Bangkok's first fine-dining restaurant. In 2015, Le Normandie was rejuvenated with a contemporary interpretation of its original grandeur.  The new interior preserves the classic elegance of one of Asia's best-loved French restaurants, together with striking new features such as handcrafted chandeliers.  A new wine cellar featuring top selections of both Old and New World wines, a customised dessert trolley and Mandarin Oriental, Bangkok's legendary tableside service complete this fine-dining experience, highlighted by the impeccable service and elegant ambiance that is Le Normandie.
About Chef Arnaud Dunand Sauthier
Arnaud Dunand Sauthier, Chef de Cuisine, took the helm of Le Normandie's kitchen brigade in 2012, and specialises in contemporary French cuisine. His philosophy is to source only the freshest ingredients from around the world and the best produce his native region of Savoy has to offer.
His menu is mainly inspired by his home in the French Alps and his dishes are the imprints of his culinary identity as visibly portrayed onto his signature dishes. Chef Arnaud has over 16 years of experience in fine dining, and has worked with the most respected culinary extraordinaires worldwide, including Guy Martin, Marc Veyrat in L'Auberge de L'Eridan, and Emile Jung at Crocodile.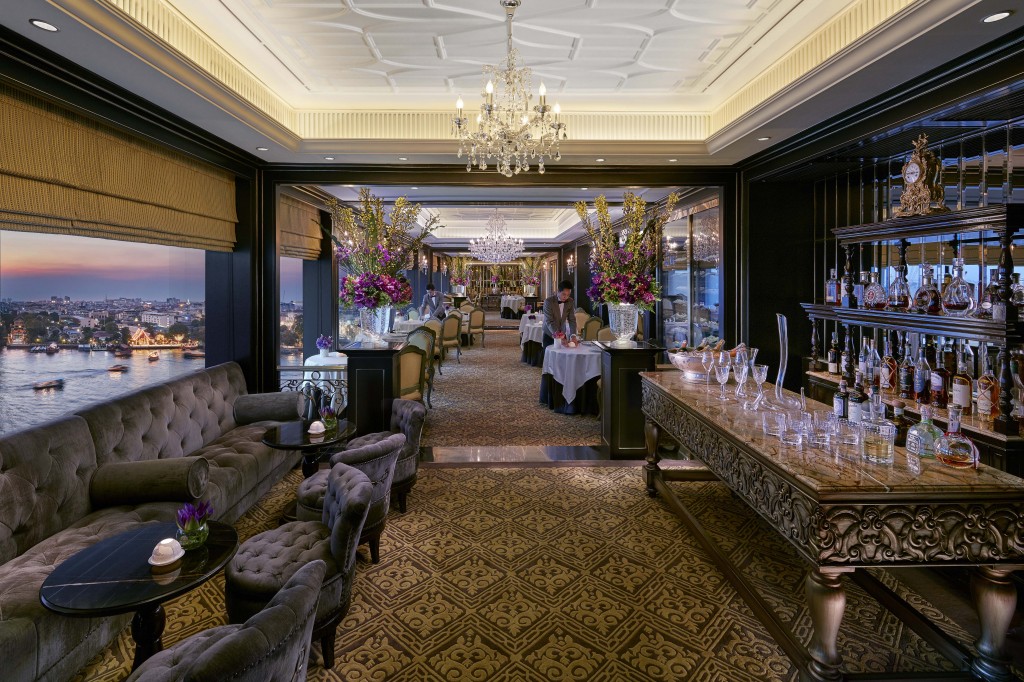 Related posts: