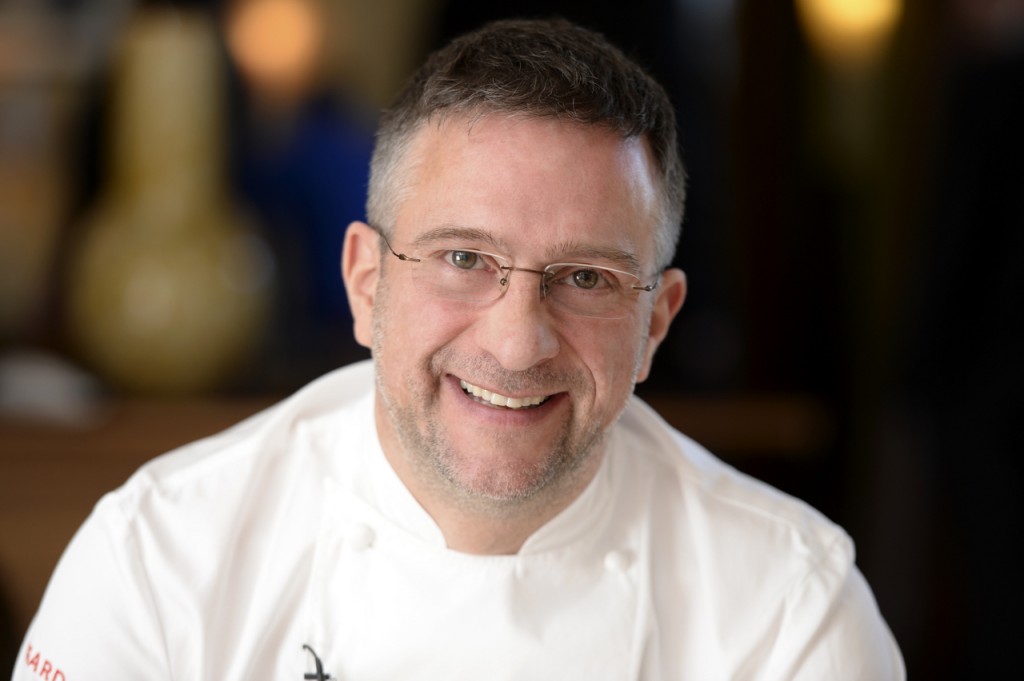 Chef Alain Roux, of 3-Michelin-Star The Waterside Inn (UK),  to Prepare Series of  Extraordinary Meals at  Le Normandie
20 – 25 January 2020
Mandarin Oriental, Bangkok is delighted to welcome world-renowned Chef Alain Roux of The Waterside Inn, a three-Michelin-star restaurant in the United Kingdom, as guest chef for a series of exclusive lunches and dinners at the two-Michelin-starred Le Normandie from 20 to 25 January 2020.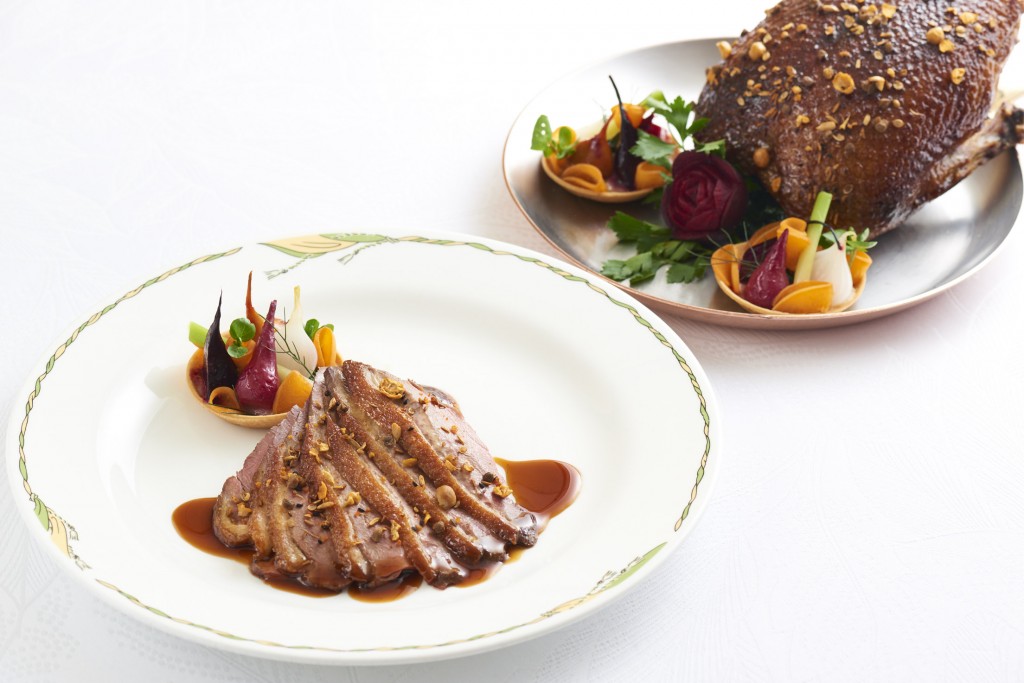 The Waterside Inn, located on the banks of the River Thames, has been awarded three Michelin stars for 36 years, a record unsurpassed by any other restaurant in the world outside of France. Chef Alain, whose father Michel and uncle Albert founded The Waterside Inn in 1972, serves today as Chef Patron of the elegant and contemporary "restaurant with accommodation."
Chef Alain is a Master Pâtissier in the International Association Relais Desserts, putting him in company with the best pastry chefs in the world, and a member of the Royal Academy of Culinary Arts, the top professional chefs association in the UK.
At Le Normandie, diners will enjoy a sensational gastronomic journey as they discover authentic French flavours through Chef Alain's gourmet culinary creations. Among the highlights on the degustation lunch menu will be Foie gras parfait with chocolate and pistachio nuts, Pan-roasted beef tournedos 'zingara' style, and Smoked Jivara chocolate mousse and whiskey cream while the highlights on the dinner menu will be Beef tartare with gaufrette potato and soft boiled quail egg, Pan-fried lobster medallion with a white port sauce and vegetable julienne, and his not-to-be-missed warm raspberry soufflé.
This very special meals at Le Normandie prepared by Chef Alain starts from at THB 4,900++ per person for lunch and THB 8,900++ per person for dinner and an addition of THB 4,100++ for wine pairing. Advance reservations are required. 
For more information or reservations, please contact Le Normandie at Mandarin Oriental, Bangkok at +66 (0) 2659 9000 or email mobkk-restaurants@mohg.com
www.mandarinoriental.com/bangkok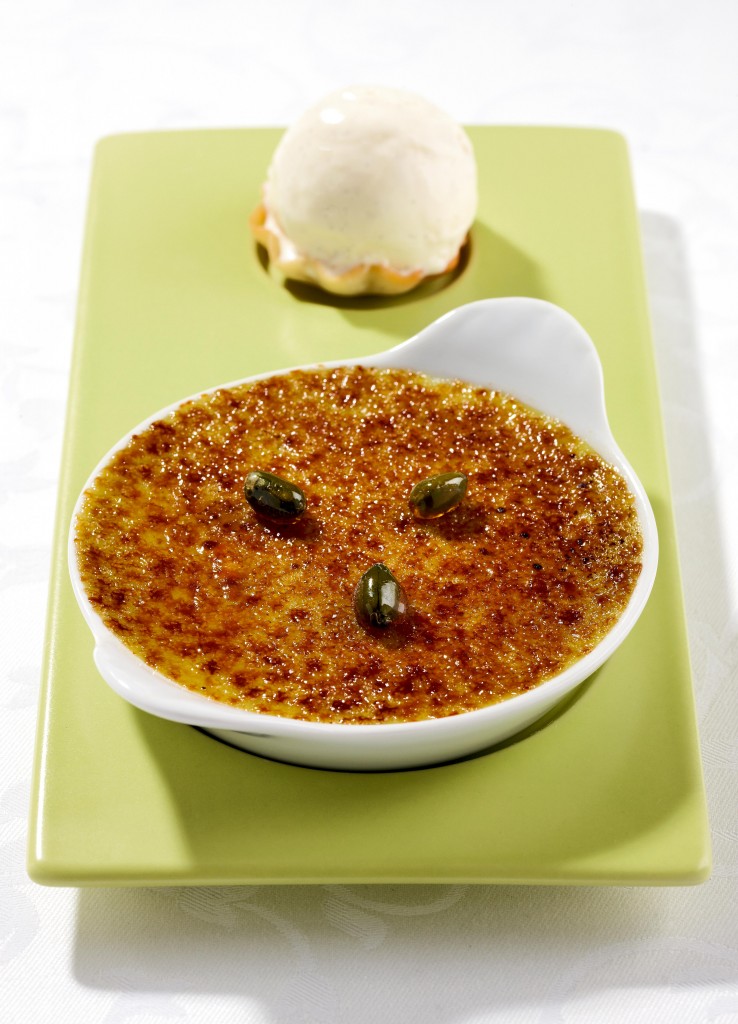 เชฟอลัง รูซ์ เชฟผู้โด่งดังระดับสามดาวมิชลินจาก The Waterside Inn มารังสรรค์เมนูสุดพิเศษ ณ ห้องอาหาร เลอ นอร์มังดี โรงแรมแมนดาริน โอเรียนเต็ล กรุงเทพฯ ตั้งแต่วันที่ 20 – 25 มกราคม 2563
โรงแรมแมนดาริน โอเรียนเต็ล กรุงเทพฯ  เปิดครัวต้อนรับเชฟอลัง รูซ์   (Chef Alain Roux) เชฟชื่อดังระดับโลกจาก เดอะ วอเตอร์ไซด์ อินน์ (The Waterside Inn) ร้านอาหารซึ่งมีห้องพักด้วยและได้รับรางวัลระดับสามดาวมิชลินในประเทศอังกฤษ โดยเชฟอลัง รูซ์ให้เกียรติมาเป็นเชฟรับเชิญและครอบครองห้องครัวของห้องอาหารเลอ นอร์มังดี เป็นการเฉพาะกิจเพื่อรังสรรค์เมนูอาหารสุดพิเศษทั้งสำหรับมื้อกลางวันและมื้อค่ำ เสิร์ฟให้บริการ ณ ห้องอาหารสองดาวมิชลิน เลอ นอร์มังดี ตั้งแต่วันที่ 20 – 25 มกราคม 2563
เดอะ วอเตอร์ไซด์ อินน ตั้งอยู่ริมฝั่งแม่น้ำเทมส์ของประเทศอังกฤษ ได้รับรางวัลสามดาวมิชลินเป็นเวลาต่อเนื่องถึง 36 ปี นับได้ว่าเป็นร้านอาหารฝรั่งเศสที่ตั้งอยู่นอกประเทศฝรั่งเศสที่ครองรางวัลมิชลินระดับสองดาวยาวนานที่สุดในโลก เดอะ วอเตอร์ไซด์ อินน์ก่อตั้งโดยเชฟมิเชล รูซ์ และ มร. อัลเบิร์ต รูซ์ ซึ่งเป็นพ่อ และ ลุงของเชฟอลัง รูซ์ ในปีพ.ศ. 2515 โดยในปัจจุบันนี้ เชฟอลัง รูซ์เป็นผู้สืบทอดดูแลกิจการ ในฐานะ เชฟและเจ้าของ
เชฟอลัง รูซ์ ยังได้รับแต่งตั้งให้เป็นมาสเตอร์เชฟดูแลด้านขนมหวาน (Master Pâtissier) ให้กับสมาคมขนมหวานนานาชาต เรอเลส (Relais)  ทำให้เขาได้มีโอกาสร่วมงานกับเชฟขนมหวานระดับชั้นแนวหน้าของโลก และทำให้เขาได้รับการยกย่องให้เป็นสมาชิกราชบัณฑิตยสถานศิลปะการครัว   (Royal Academy of Culinary Arts) ซึ่งเป็นสมาคมเชฟระดับอาชีพระดับแนวหน้าของอังกฤษ
ห้องอาหาร เลอ นอร์มังดี  ขอเชิญท่านมาเพลิดเพลินลิ้มรสรสชาติอาหารฝรั่งเศสมือของเชฟอลัง รูซ์ โดยที่ท่านไม่ต้องเดินทางไปสัมผัสความอร่อยไกลถึงประเทศอังกฤษ เมนูอาหารมื้อกลางวันที่เชฟอลัง รูซ์ แนะนำ คือ พาร์เฟ่ต์ตับห่านราดช็อกโกแลตและถั่วพิสตาชิโอ, เนื้อสันในทูร์เนอโดร์ย่างนุ่มลิ้น, มูสช็อกโกแลตรมควัน Jivara และวิสกี้ครีม ในขณะที่ไฮไลท์ของเมนูอาหารค่ำ คือ สเต็กทาร์ทาร์เสิร์ฟคู่มันฝรั่งและไข่นกกระทาต้ม, กุ้งล็อบสเตอร์ราดซอสพอร์ตไวน์  และราสป์เบอร์รี ซูเฟล่ แสนอร่อยที่ไม่ควรพลาด
มื้ออาหารสุดพิเศษรังสรรค์โดยเชฟรับเชิญ เชฟอลัง รูซ์ มีให้บริการเป็นพิเศษเพียง 6 วันเท่านั้น ตั้งแต่วันที่ 20 มกราคม ถึง วันที่ 25 มกราคม 2563 สำหรับมื้อกลางวันราคาเริ่มต้นที่ 4,900++ บาท ต่อท่าน สำหรับมื้อค่ำราคา 8,900++ บาท ต่อท่าน
ติดต่อสอบถามข้อมูลเพิ่มเติม หรือสำรองที่นั่งได้ที่ห้องอาหาร เลอ นอร์มังดี  โรงแรมแมนดาริน  โอเรียนเต็ล กรุงเทพฯ โทร 0 2659 9000 หรือ อีเมล mobkk-restaurants@mohg.com  เยี่ยมชมเว็บไซต์ได้ที่ mandarinoriental.com/bangkok
Related posts: